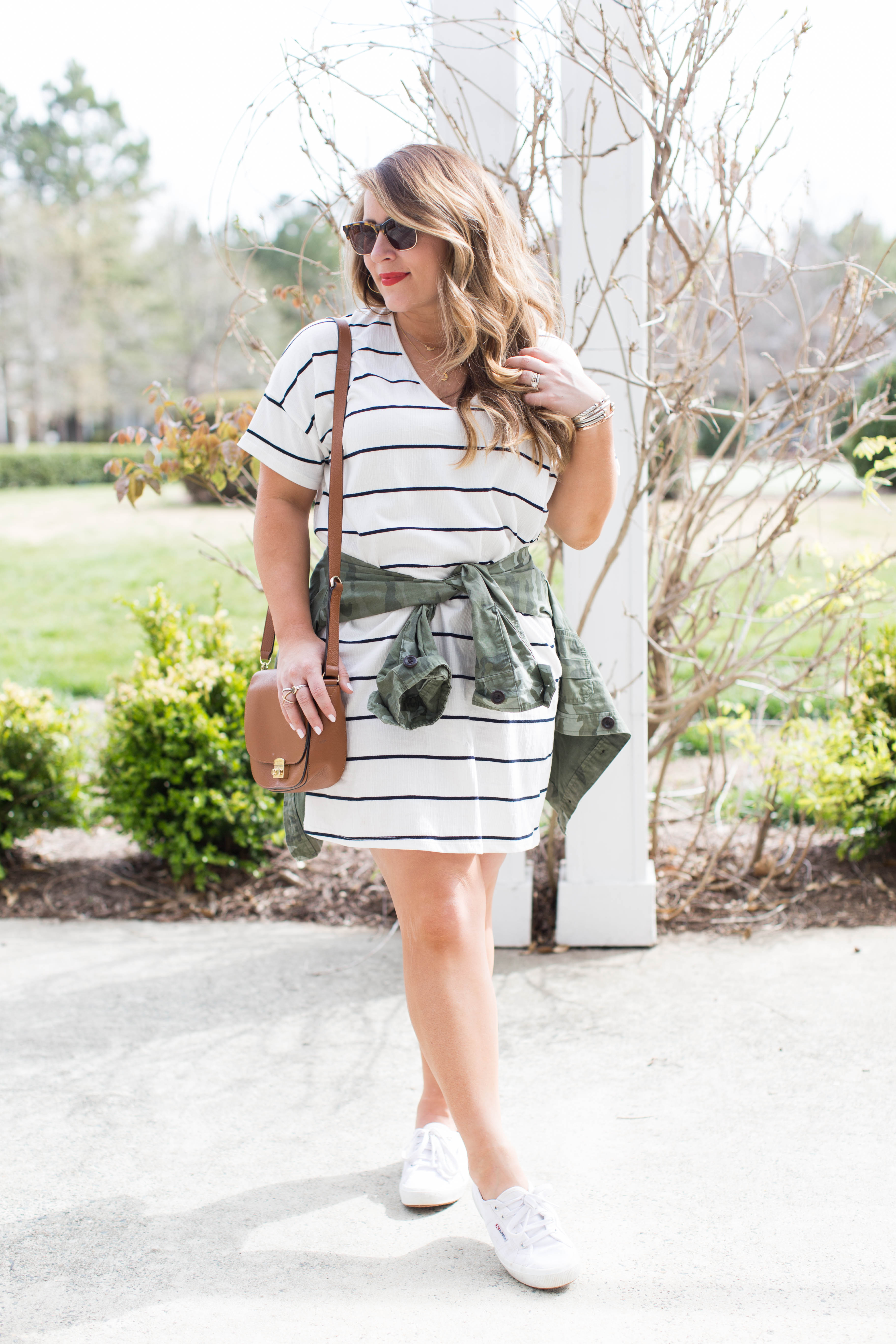 Dress / Shoes / Jacket / Bag / X-ring / Bracelets here and here / Earrings
Welcome to a new week friends! We had an amazing weekend filled with so much goodness. Friday night Aaron and I did dinner and went to bed early (love it) and then Saturday was Aaron's birthday and we spent the day hanging outside and celebrating both of our birthday's with friends. While our college friends are back in Ohio and we miss them always, we have made the best friends here in Durham and they made our 30th birthdays so fabulous. We sent an invite out on Facebook letting people know we'd be hanging at a bar in downtown Durham with a large patio and that if they were free to just come say "hey!" So many of our favorites came out with their pups, themselves, their kids and honestly, it was low key and perfect. I felt so blessed to know that they made time for us and it made the cap to my 30th amazing, truly. Of course, people were also much too kind, Lauren brought me the most amazing Fiddle Fig and I can't stop staring at it! Oh, and there was Veuve, should I say more?!
Although, I will admit, Sunday was a little rough from the celebrating, but I had fun, so I think it was worth it. 🙂 You know what else made the week so special? All of you! So thank you, thank you, thank you. You all mean the world too. FOR REALZ.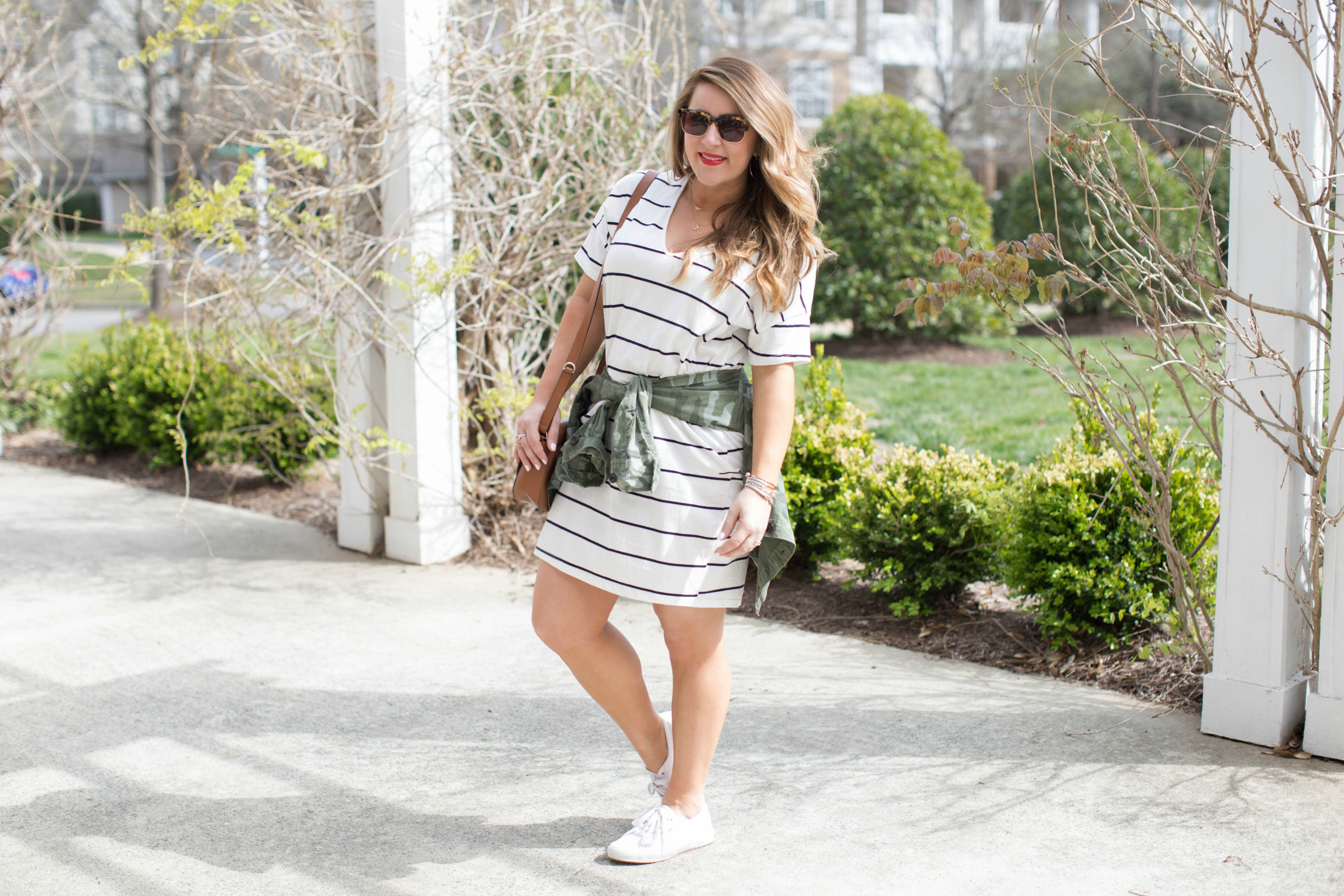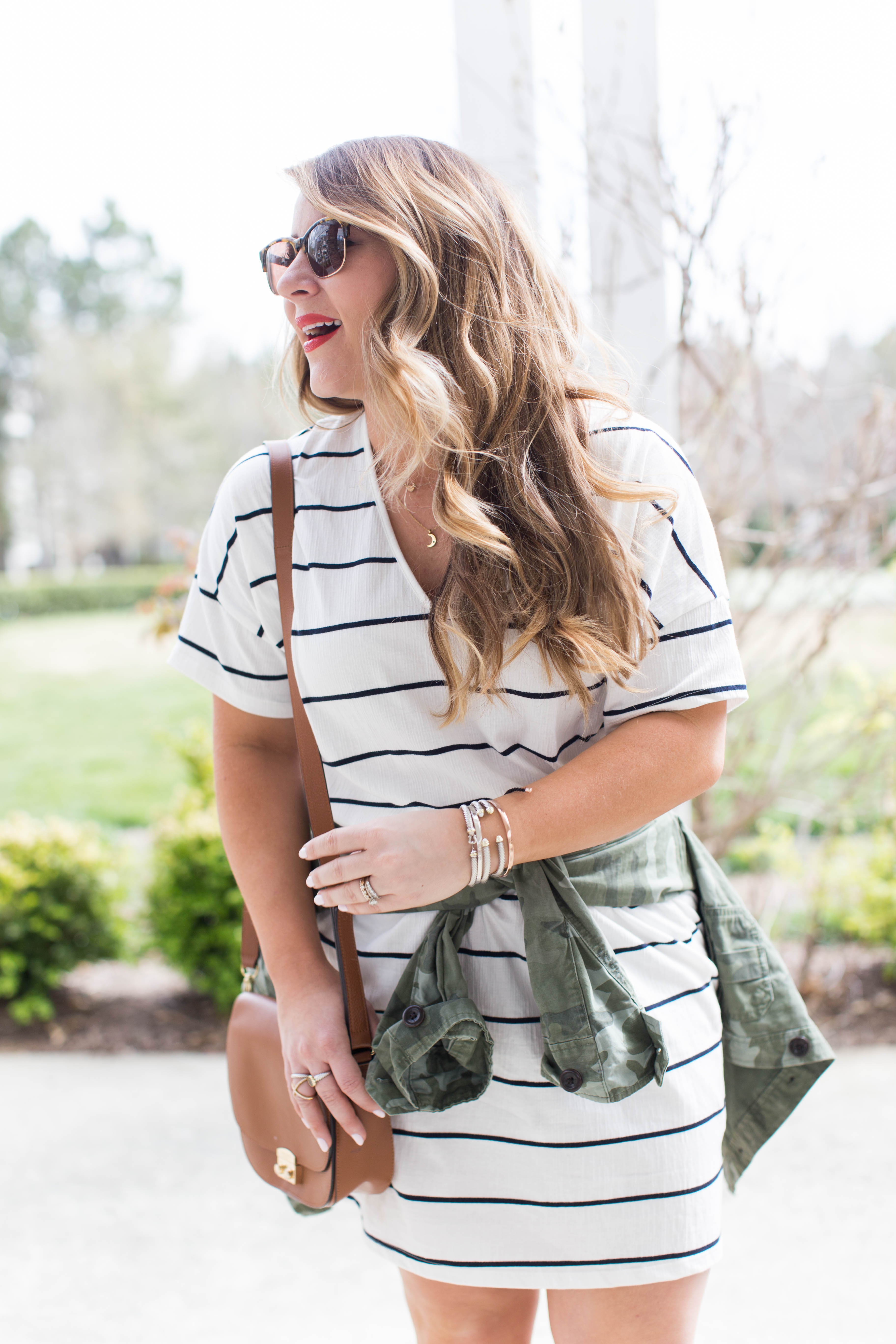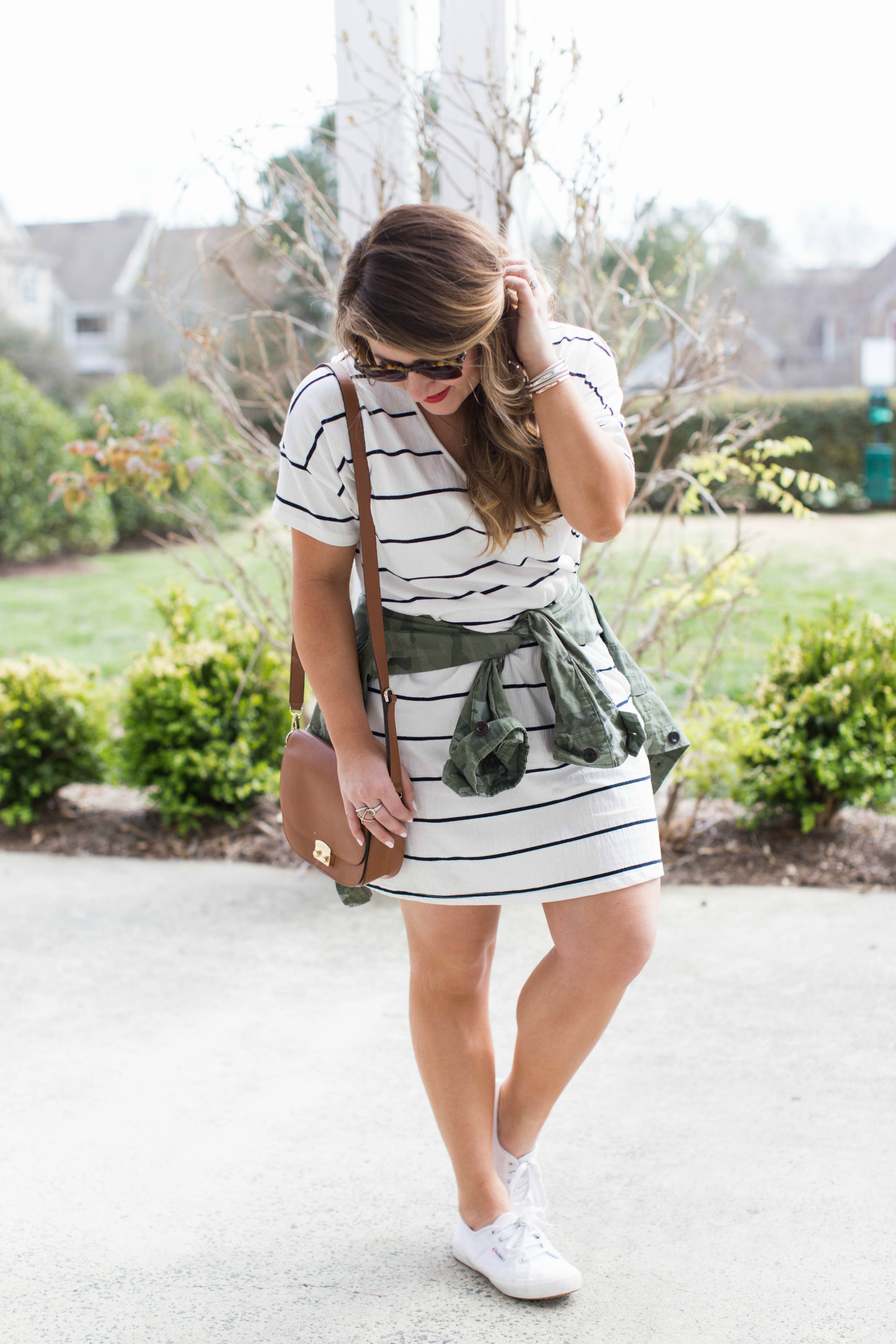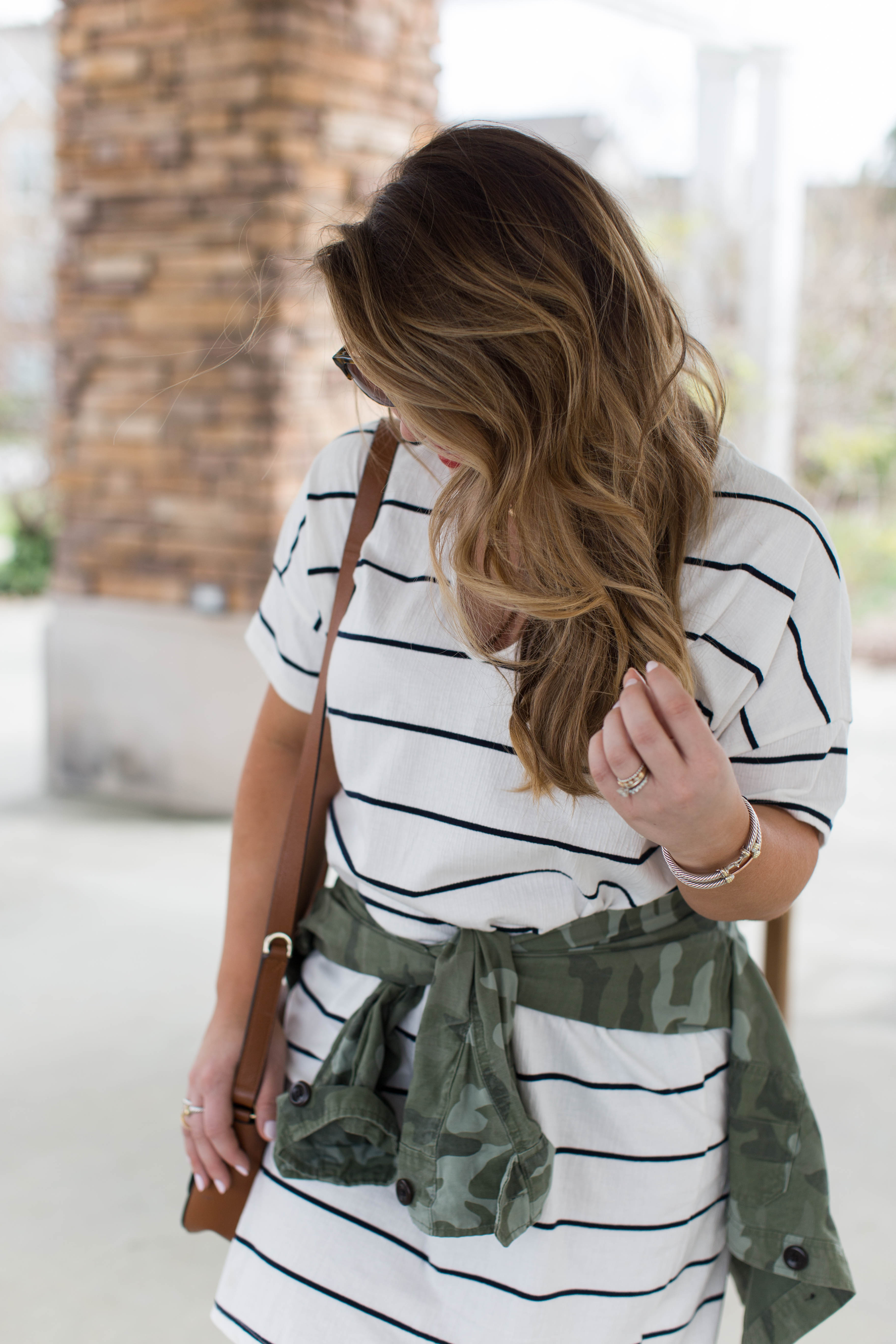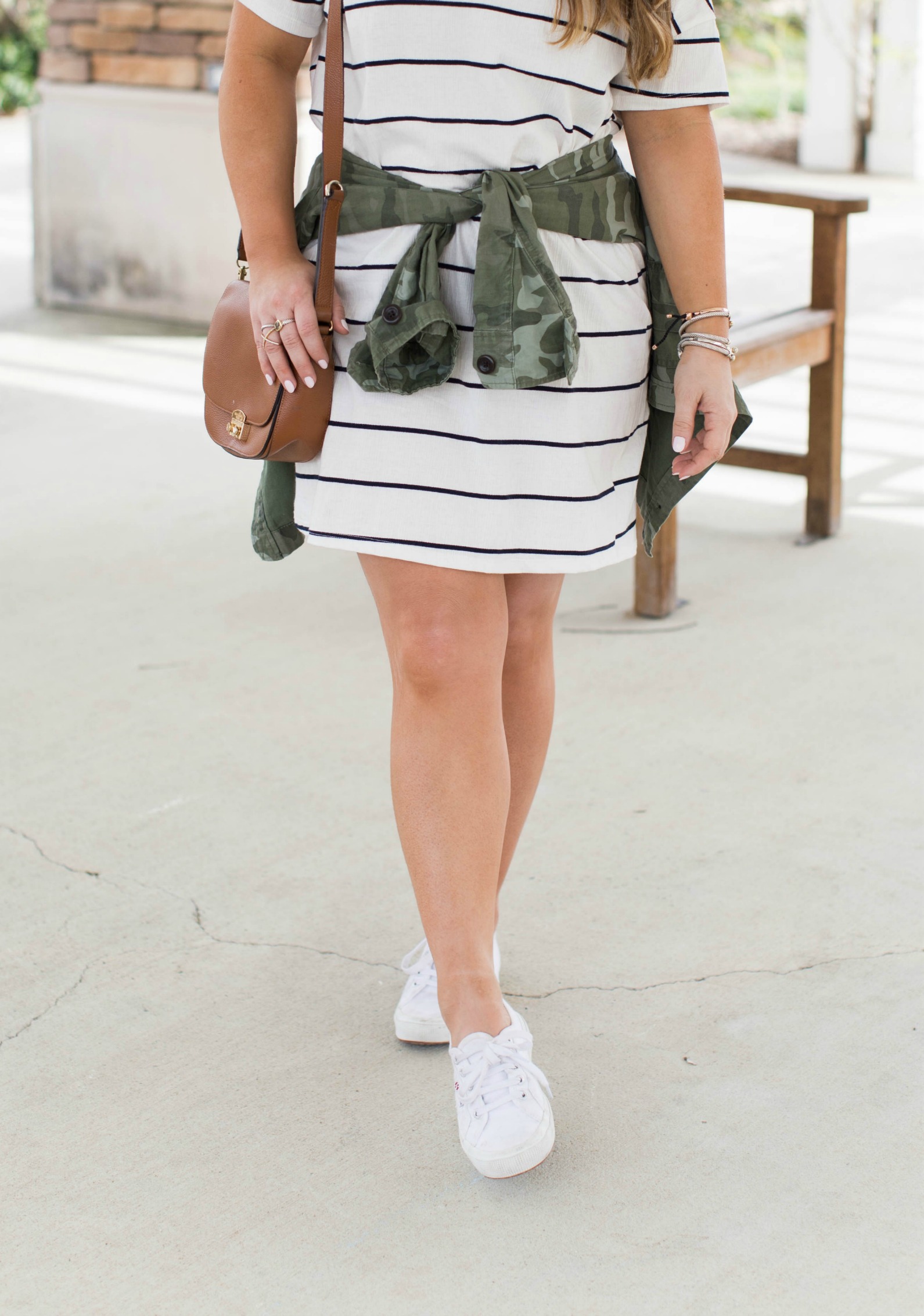 If you've been in the market for a great t-shirt dress, then this is it. I ordered a M and while it's a little big, it's so comfy. Plus, these types of casual looks are my ideal errand running, hanging out type of pieces. Who doesn't want to be comfy when they are sitting on a picnic table in the sun day drinking? Or, worse….grocery shopping! 🙂
I'm filling my cup up three times this morning, maybe four. I hope you're doing the same!
XX