This post is in partnership with Universal Pictures Home Entertainment, but all opinions are my own (like how amazingly good looking Christian Grey is in the movie). 🙂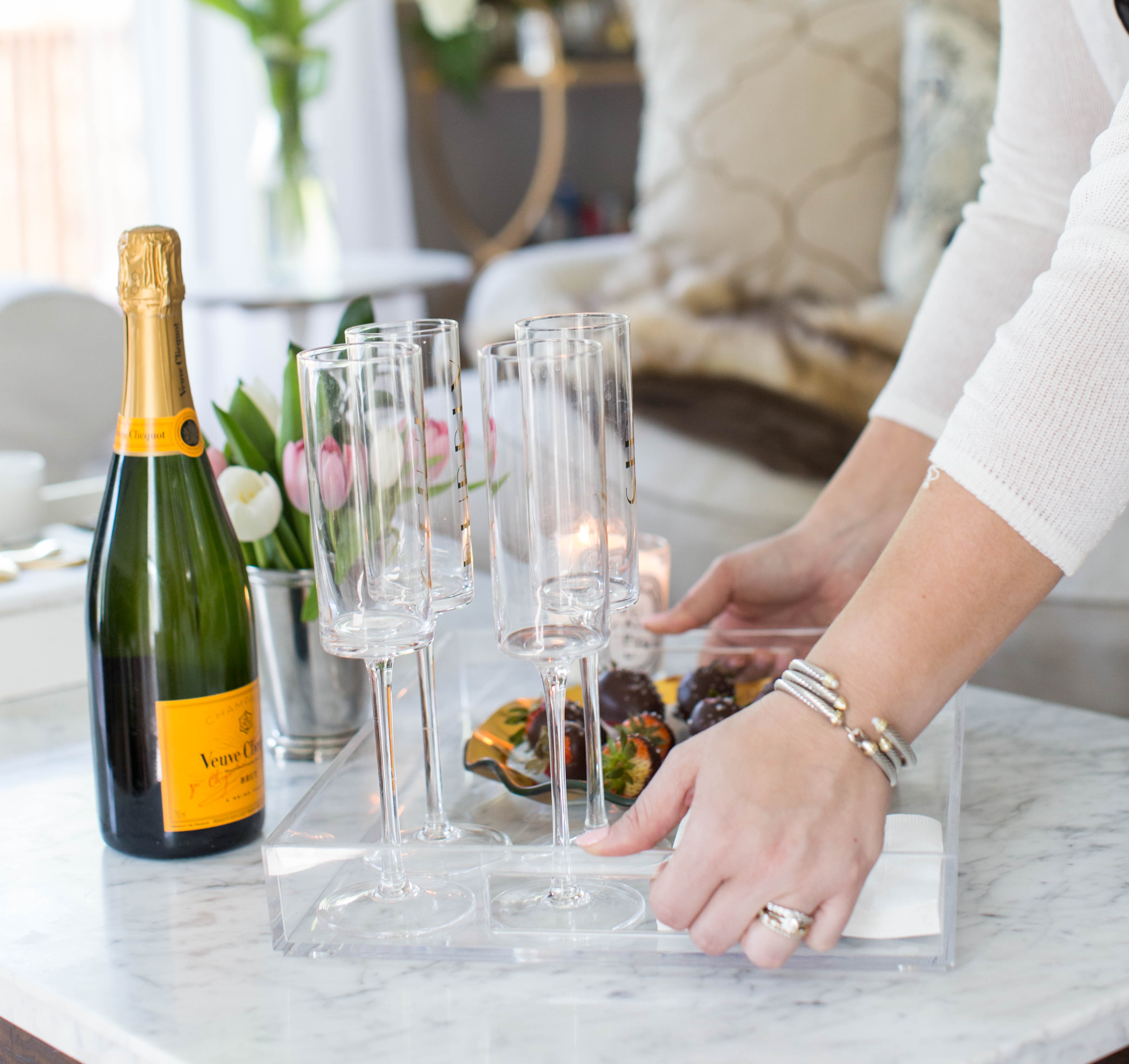 Yay, yay, yay we made it to Friday! What's on the docket for everyone this weekend? Aaron is working which I typically hate, but since I feel like all we've done is go, go, go lately, I'm looking forward to a quiet weekend at home! You know what else is exciting about that? I'm about to have myself a little gals night in since Fifty Shades Darker Unrated Edition is now available on iTunes with deleted and uncut scenes (my favorite parts! If you're not an iTunes user, the Blu-ray and DVD come out May 9th, but why wait, watching a movie on a computer (or Apple TV anyone), is just as good in my opinion.
And what's a girl's night in without some sultry snacks? That's what I love about a girl's night, you can say sultry without even batting an eye. 🙂 Whenever anyone comes over, I always like to have some drinks and food on hand, but there is something about a girl's night that is just less casual. Bring on the sweats and sweets y'all! Today I'm sharing my Decadent Salted Chocolate and Champagne Strawberries accompanied by my personal favorite, champagne. These champagne strawberries are so easy to make and are perfect to throw together in a pinch.
To start, you need dipping chocolate (I buy the little tubs in the baking aisle), strawberries, sea salt and a bottle (make sure to get extra for drinking!) of champagne. About two hours prior to making strawberries, soak them in a bowl of champagne and place in fridge. You could also soak overnight if you have more time (the more soaked, the boozier). 🙂 Pat strawberries dry and heat up your chocolate, don't burn it! Then it's pretty self-explanatory…you dip strawberries and sprinkle with sea salt. Then pop them back in the fridge until ready to serve with a glass of champagne, so easy!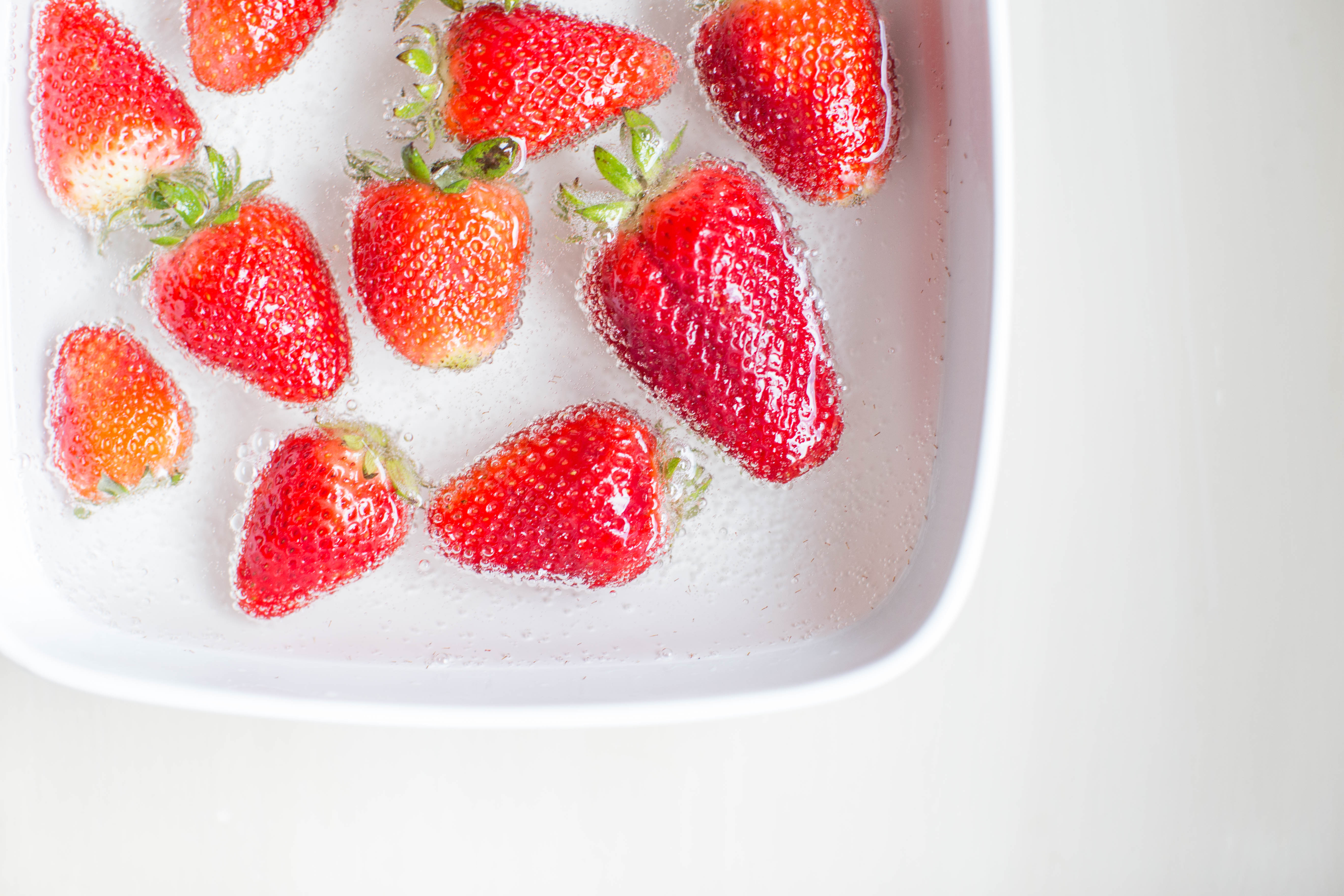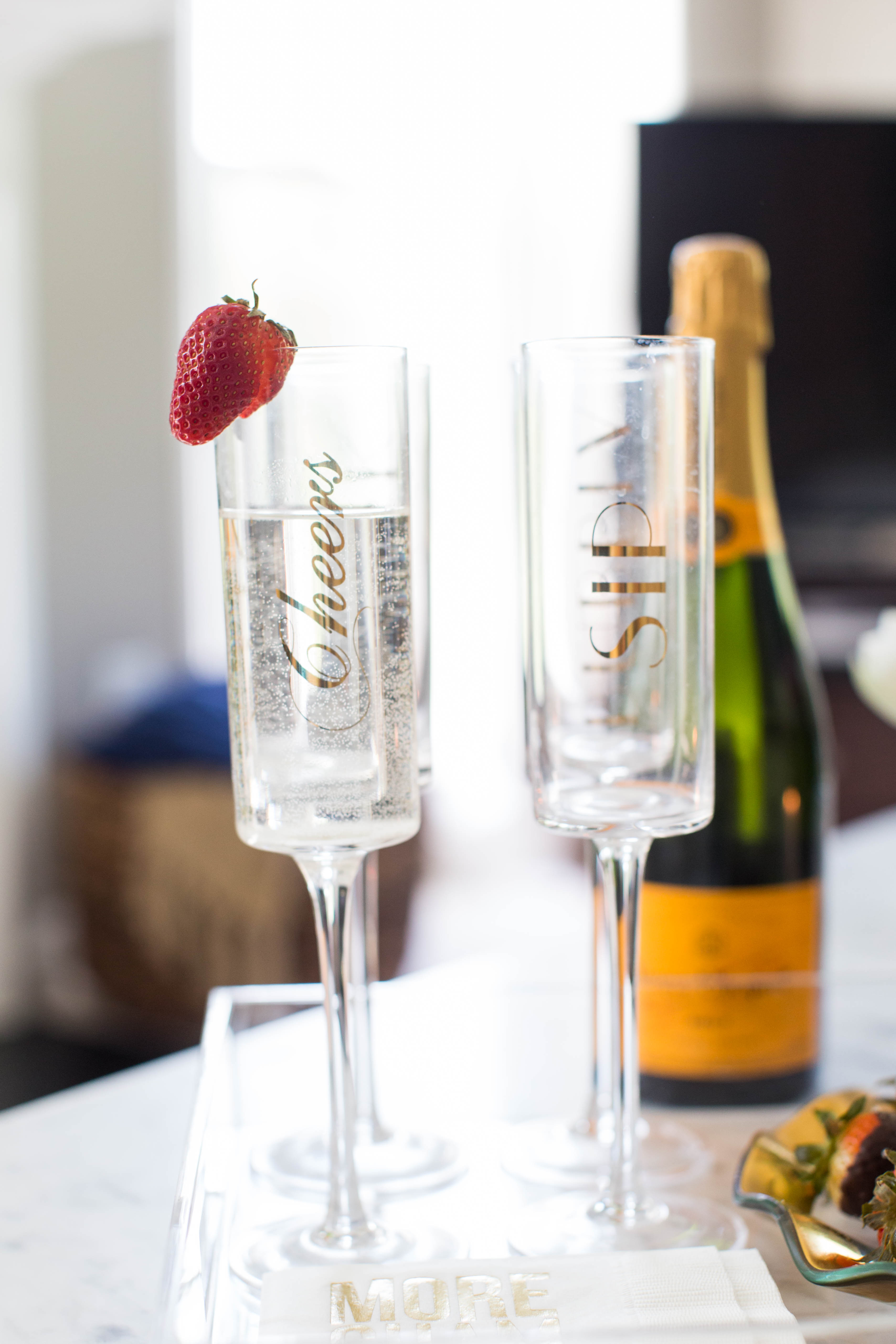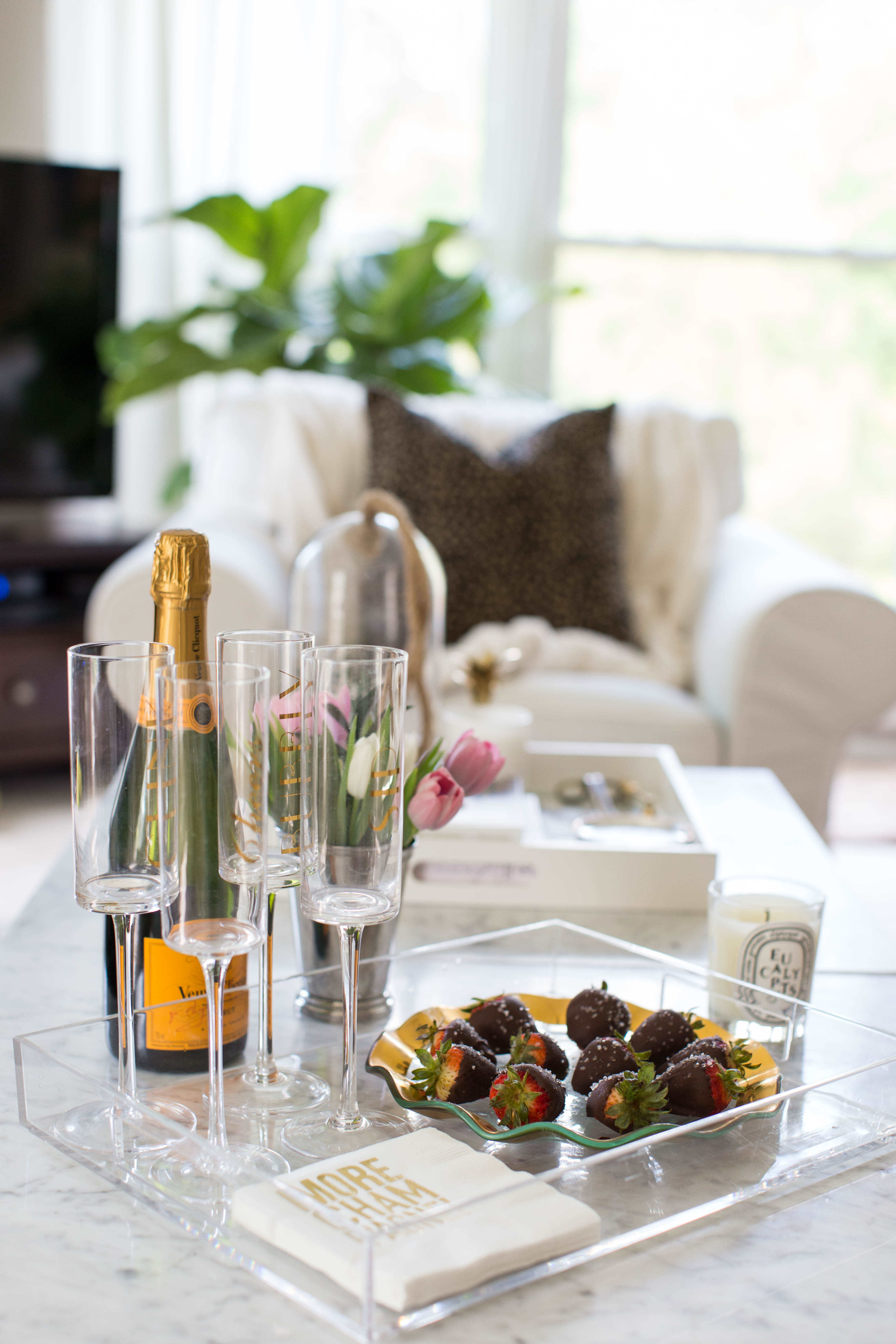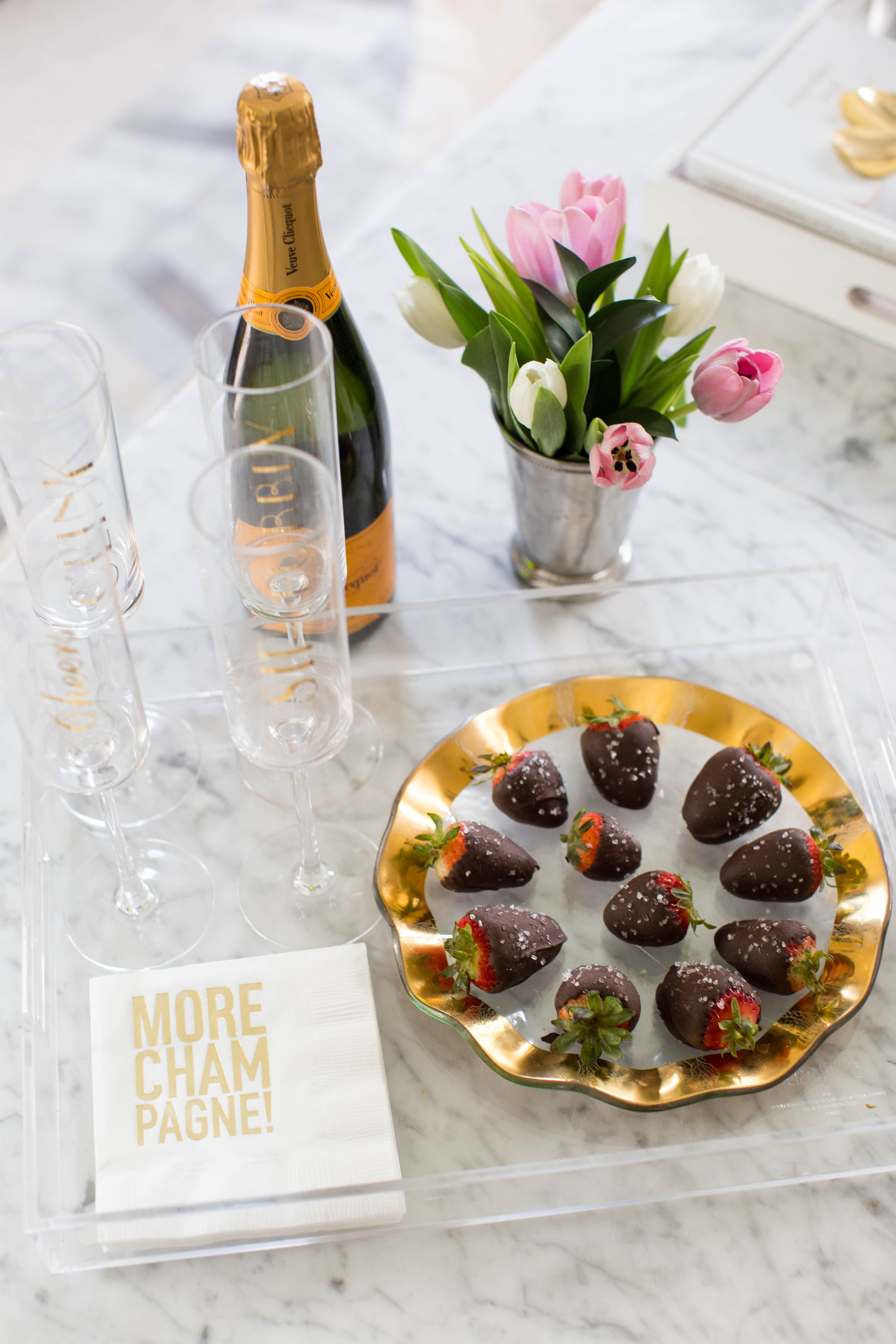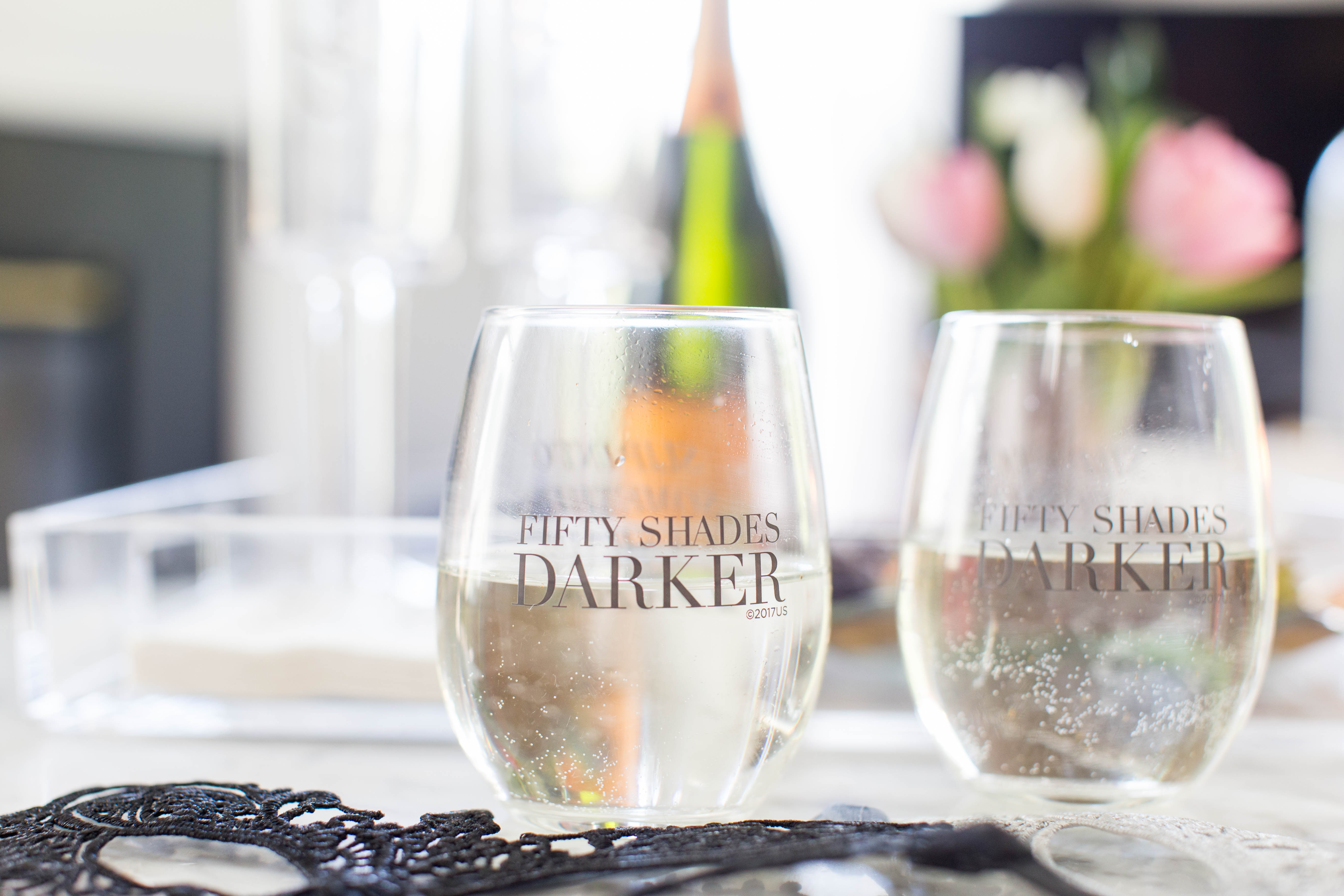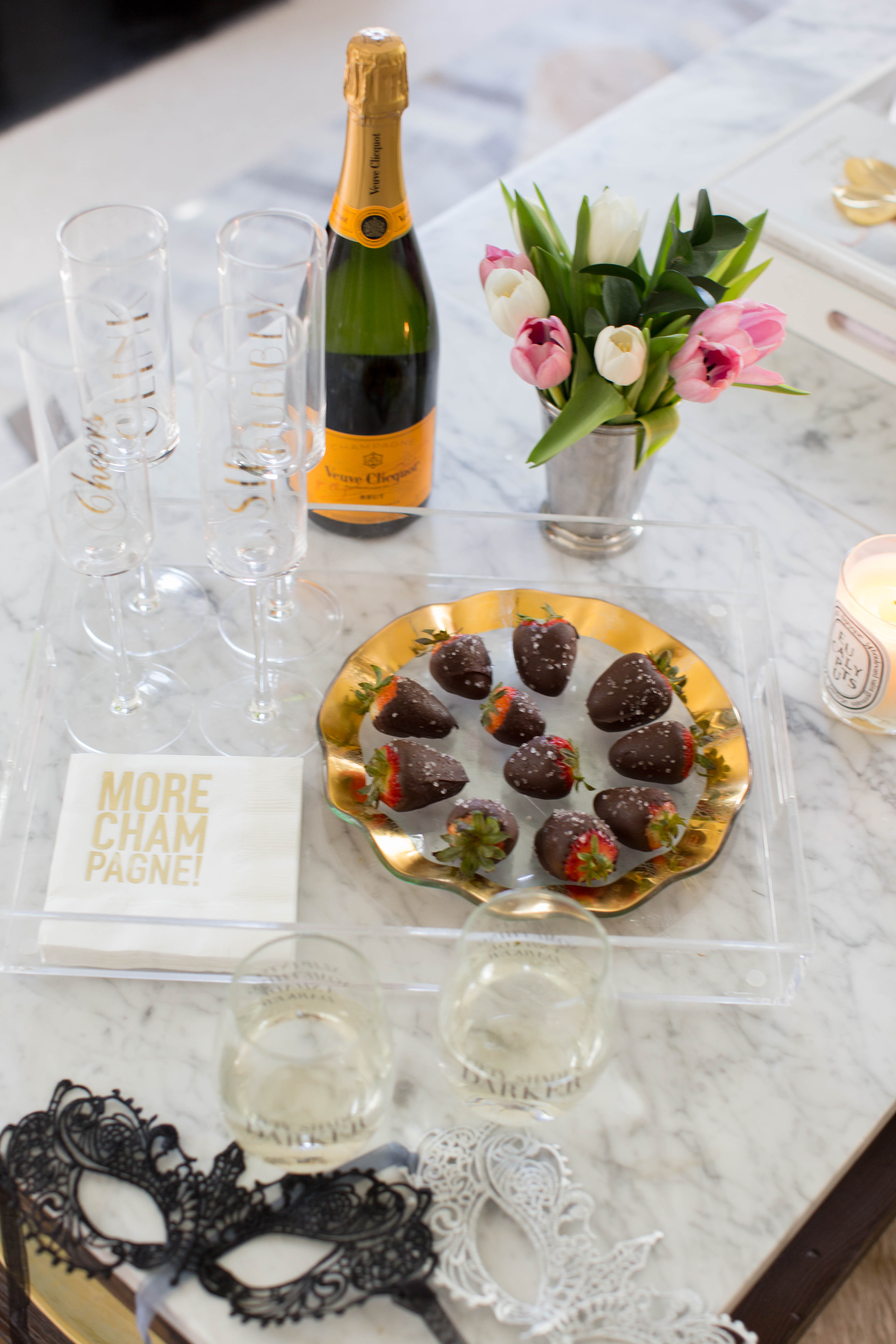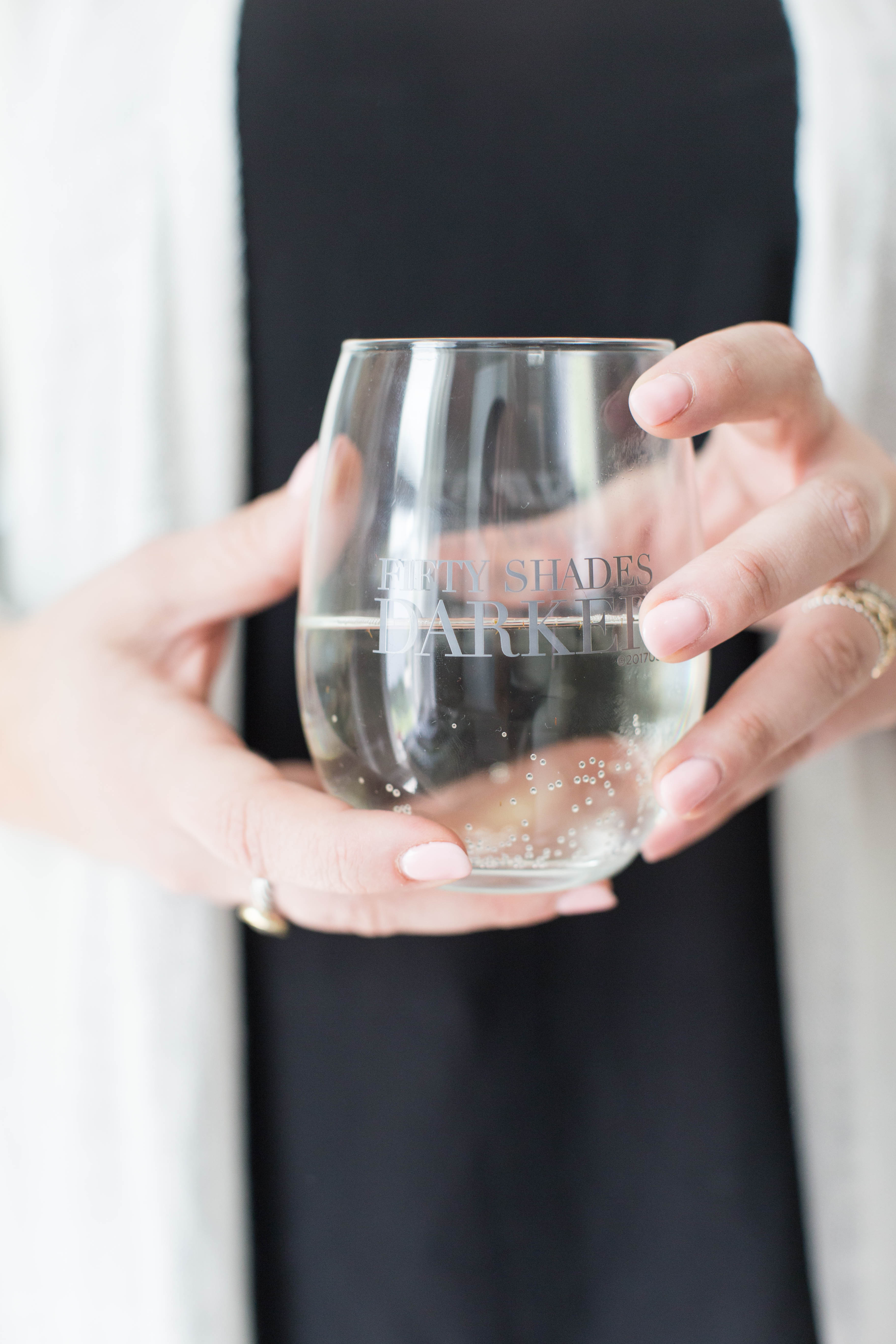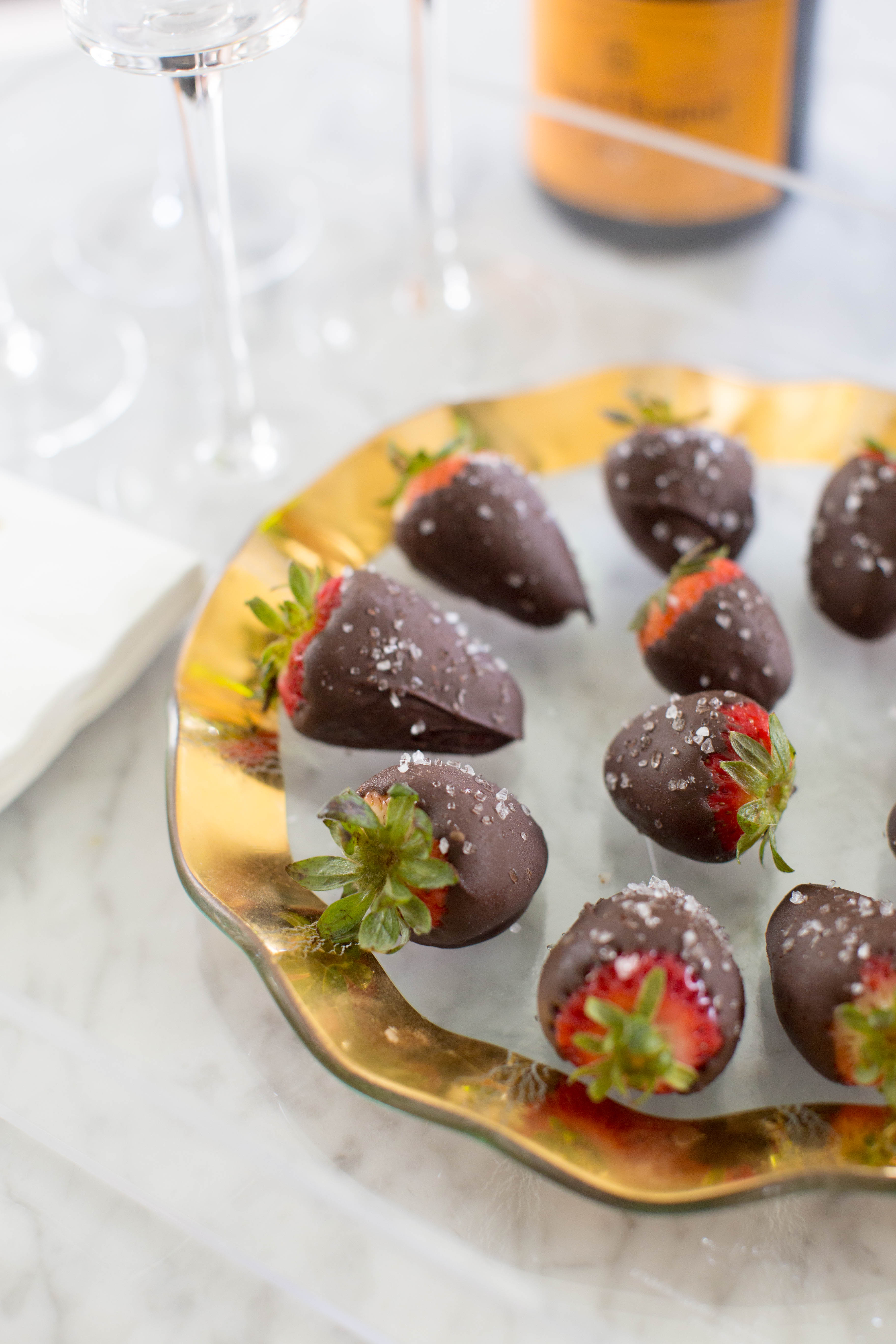 Then, because like I said, us ladies don't judge on girl's nights in- throw on a face mask, a great pair of sweats and enjoy not only the decadent champagne strawberries and bubbles, but Christian Grey, because let's be honest, he's the reason we love these films, right? If you need any more convincing to have the girls over this weekend, watch the trailer below (eek):
If you need me, this is what I'll be doing this weekend. I've got a date with a gal pal and champagne strawberries strawberries chilling in the fridge. Oh, and my favorite pair of sweats just calling my name after work!
For more ideas on how to host a girls night in viewing party, head over to FiftyShadesNightIn.com.