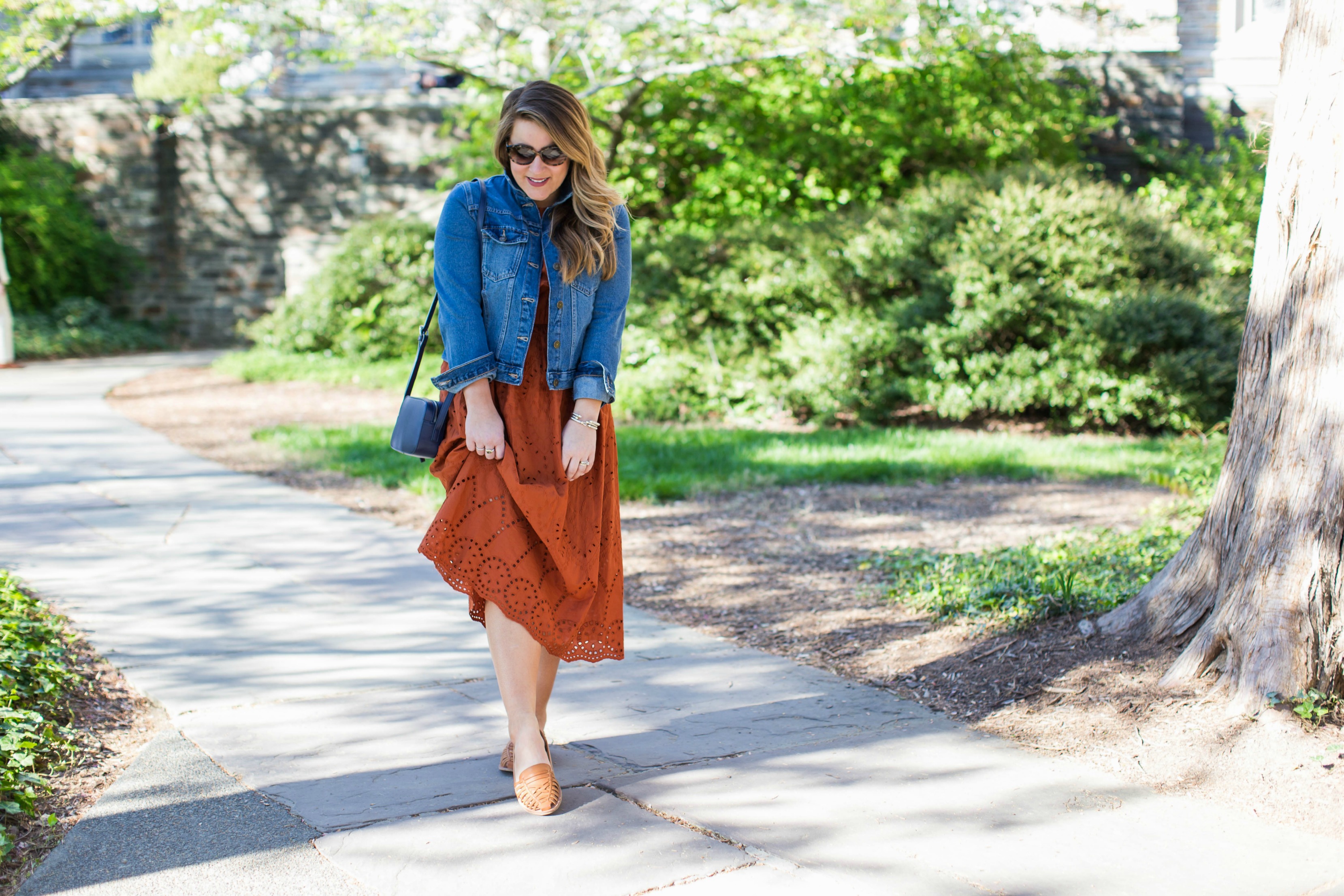 Dress / Bag / Sandals / Jean Jacket
Last Sunday was seriously one of the most beautiful days we've had this spring in Durham, so it seemed only natural to pull myself out of our post-party slumber and enjoy some time outside while Aaron studied. He's been writing a few research papers for work, so I figured he wouldn't mind some quiet time while I dipped out to spend the afternoon with a gal pal. It had been awhile since I spent time walking around Duke's campus, so we walked and chatted and ended up grabbing dinner and wine on a patio and continuing to chat some more (Sunday perfection!).
This spring dress look was perfect for all of those things. I've always been a dress girl. I think it's because I have large legs and I hate the way they look in pants, but another reason is because I just find them comfortable. Plus, I love that they are easily dressed up with wedges, or down with a great jean jacket and sandal (love these). When I saw this rust colored eyelet spring dress number on the Marks and Spencer website, I immediately fell in love. I've really been trying to branch out in my color scheme lately and this one said color without saying "COLOR" if you know what I mean. Plus it's a midi dress which meant that I could easily walk around in it all day without feeling like I was showing too much skin, etc. Midi dresses and maxis are great for those females that don't like dresses because they are covering, but also easy to move in, so if you're not a dress fan, definitely five one a try, you may be surprised.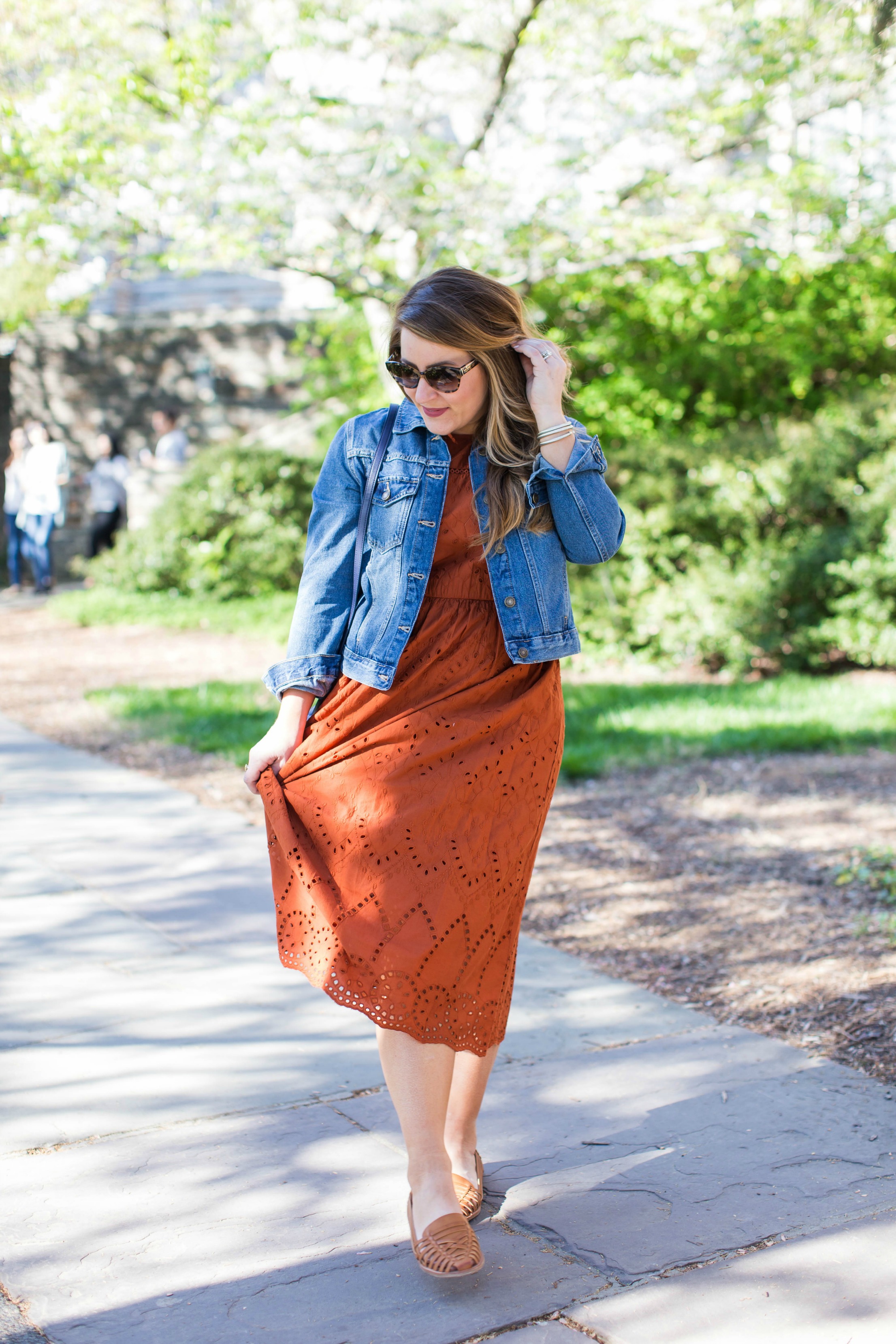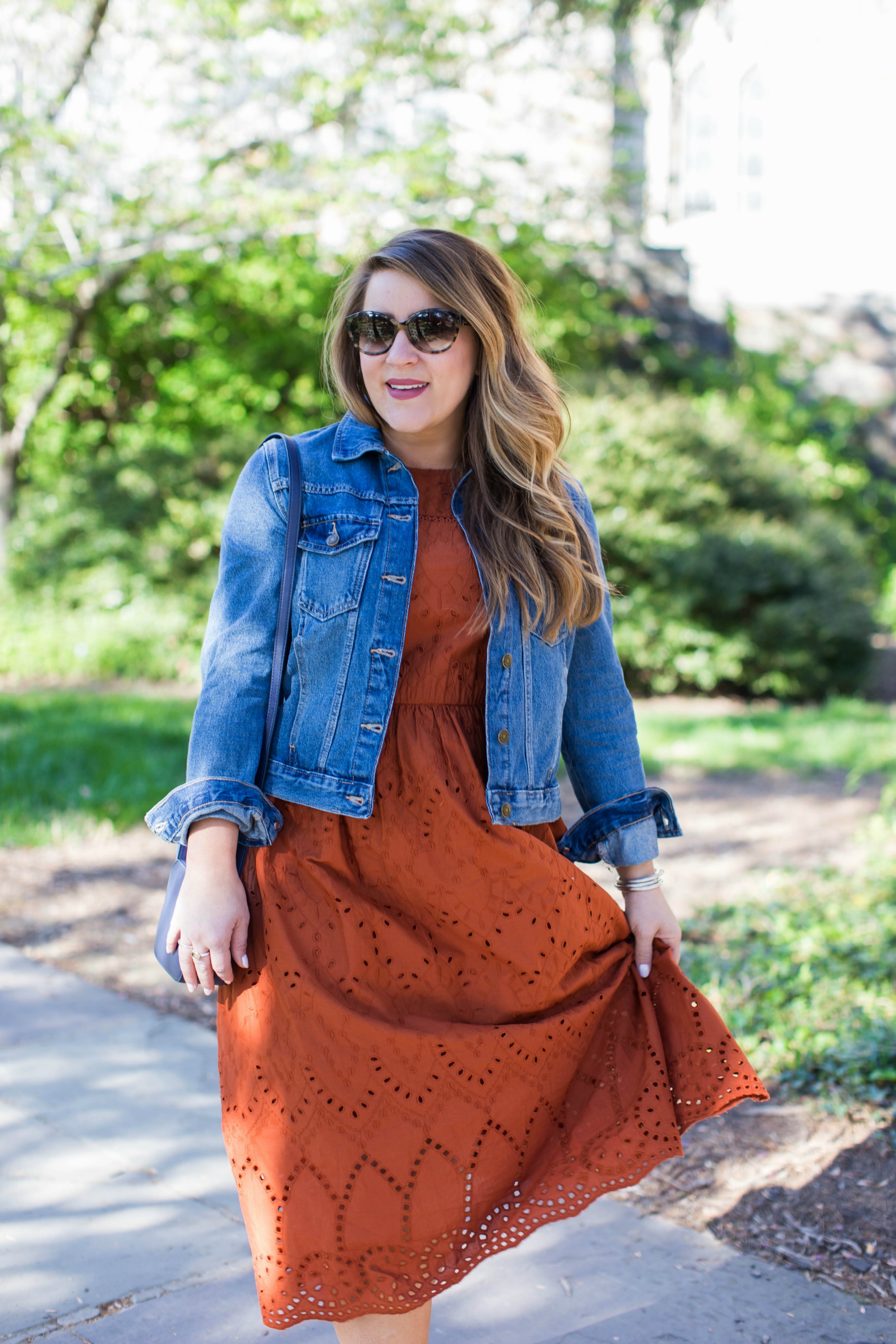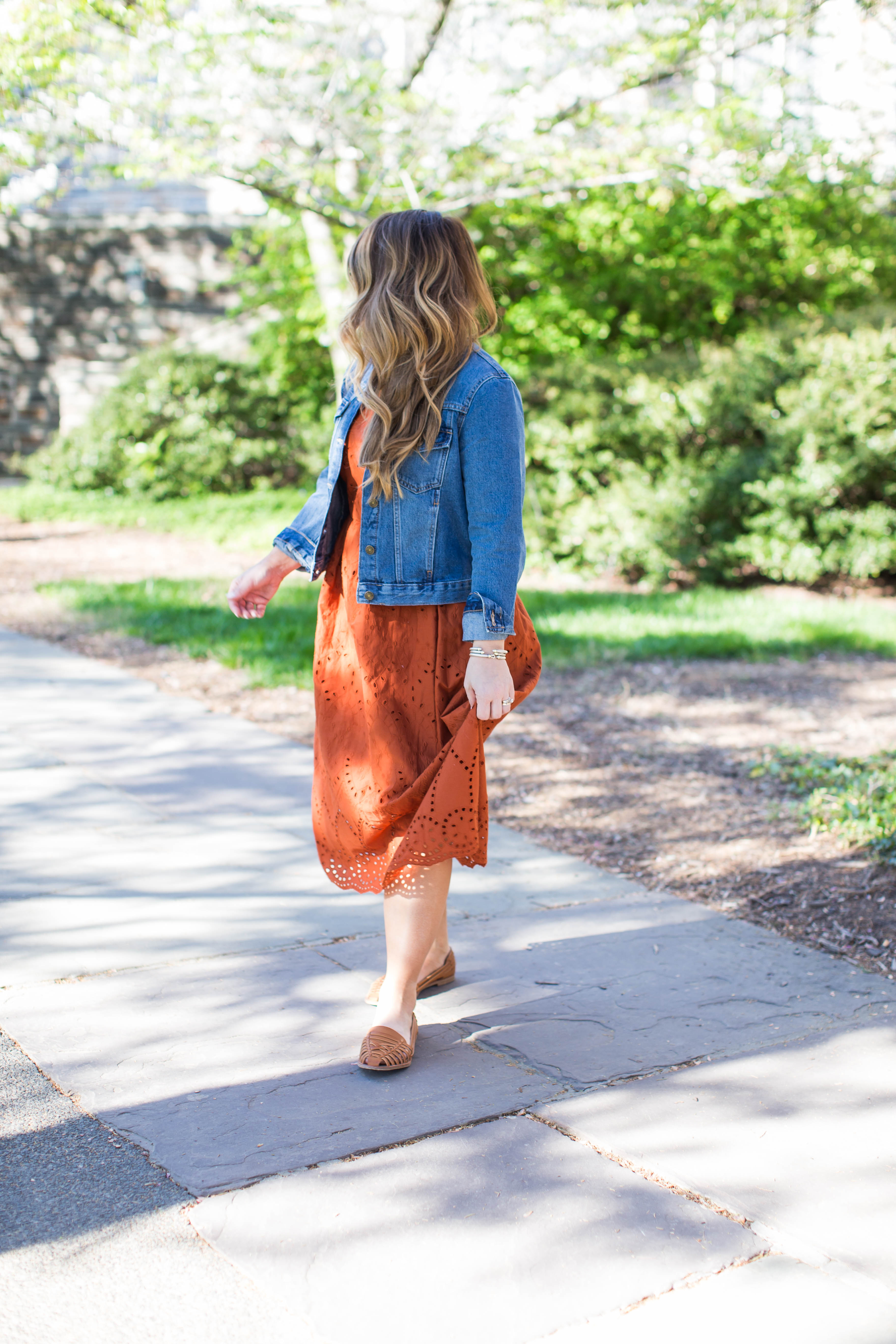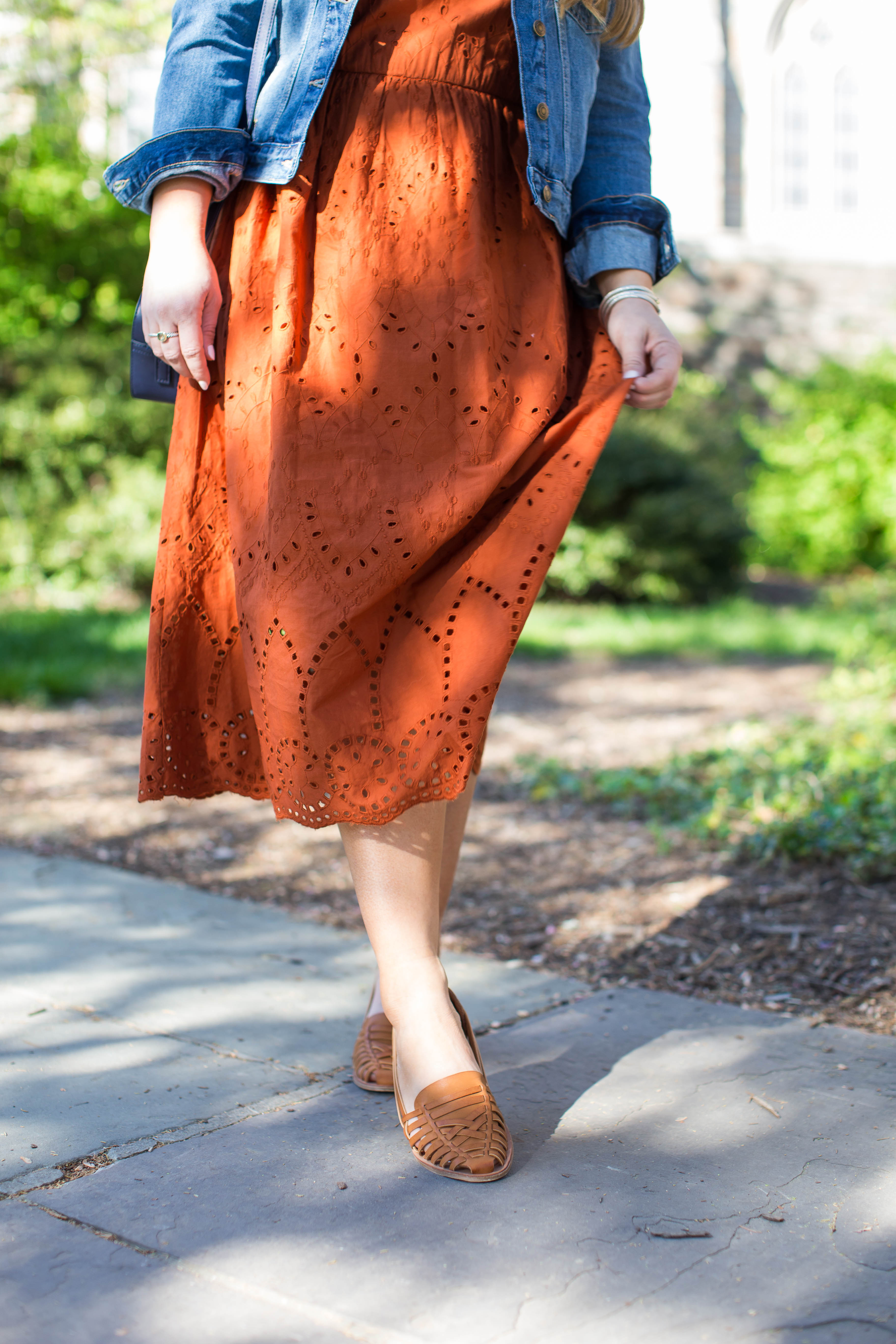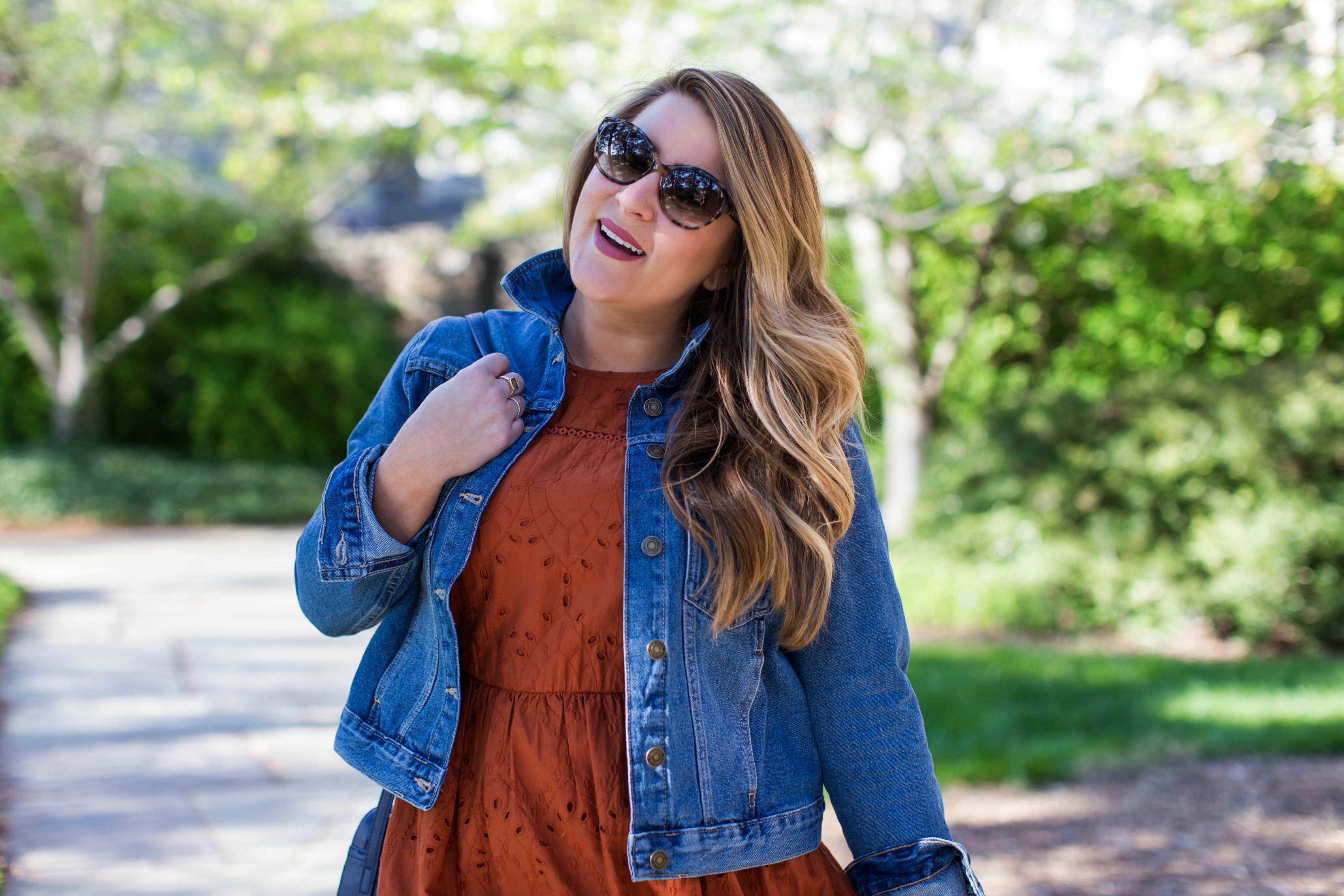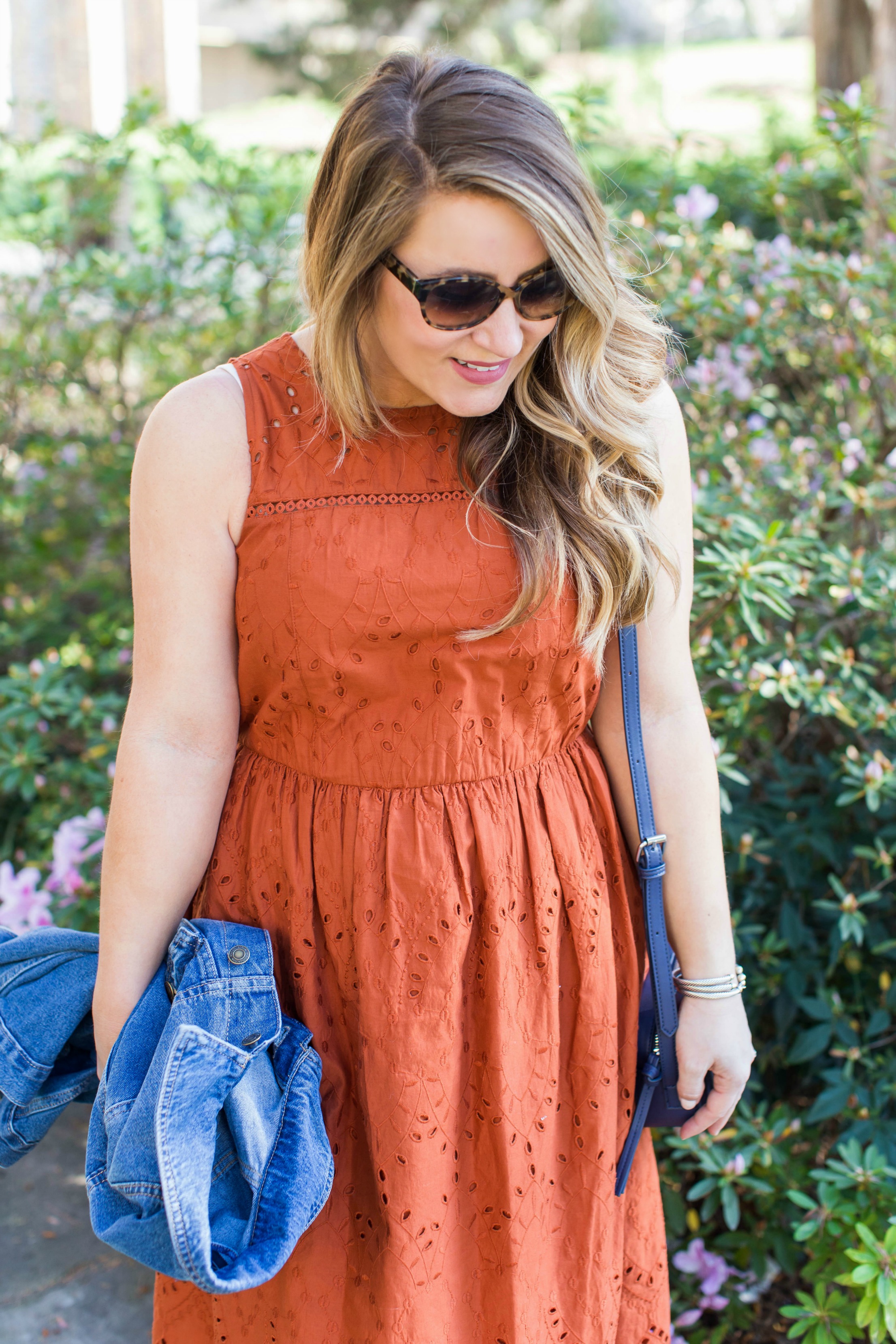 Something else to give a try is Marks and Spencer. These shoes were only $39 and I know I'll be wearing them all summer. It was my first time ordering from the site and I love everything I picked! Since it's in UK sizing, I just followed the size guide and everything fit perfect, plus it's so affordable and great quality! Definitely worth a check out for a spring dress or two!
What's your go-to spring item? A spring dress, shorts? I wanna know, so tell me below!
Happy Wednesday friends, pour a giant coffee and get it done!
XX
This post is sponsored by Marks and Spencer, but all thoughts and opinions are my own. They have great pieces for 100%! Thank yuo for supporting the brands that bring you Coffee Beans and Bobby Pins.