I was asked to participate in the #HallmarkAtWalgreens campaign, sponsored by Hallmark at Walgreens. Although I have been compensated, all opinions are my own.
We all love room service right? You don't have to cook it, style it, serve it or clean up after it. The service itself makes you feel like royalty and is usually something nice you can store in your memories. So to keep in the spirit of pampering and creating beautiful memories, I put together a fun way to make mom feel special on Mother's Day. All you need is a heartfelt Hallmark card, a little prep and some breakfast in bed and you're sure to make this a Mother's Day to live up to.
It seems so easy to put together something like breakfast in bed, but it's rarely something we do for those we love. When I was younger my mom never stopped. She never seemed to take naps, and most certainly never treated herself to breakfast in bed. Even on holidays like Mother's Day, she was the one making us breakfast, the one that got up early to make sure her husband's lunch was packed and her three girls weren't fighting over  hair ties, bows and other silly things moms have to worry about. While my dad was around, he worked a lot when we were younger building his business, which often meant my mom didn't get the most special "Mother's Days" because she was, well…being a mom with three young kids. Even though I don't have children of my own, I can see it crystal clear looking back now and because of this, I try to make Mother's Day just a tad extra special for her the older I get. It's a challenge though, being so far away. My sisters get to spend each and every Mother's Day with my mom and me, I'm lucky if I get to Facetime her for 10 minutes. That's why to me, a Hallmark card is so important. It lets me say everything I want to say to my mom that a hug or even an in-person visit would otherwise say for me. And she loves them too, she once told me the cards mean the most to her and she keeps each one every year. When she's missing me too much, she'll pull them out and read them, just as a reminder to how much I love her.
I get that children are small and can't always take initiative to do things on their own, so listen up dads, daughters and sons of all age – this year it's time to do something sentimental, thoughtful and straight from the heart for mom with the perfect card from Hallmark and breakfast in bed doesn't hurt either.
Go to Walgreens and select the perfect Hallmark Mother's Day card…
Grab a tray. It doesn't have to be perfect, any tray will do, but bonus points if it does have legs to set up. You can easily purchase one from Amazon cheaply.
Make her favorite dish, and then plate it nicely. What does your mom love for breakfast? Sure, she's usually grabbing a granola bar because she's so busy, but what does she LOVE? What does she order during Sunday brunch? That's your go-to breakfast in bed for her.
Break out the fancy dishes. Most houses have them. If you're not sure where they are kept, just ask dad/older sibling, etc. Be careful first and foremost, but something about using the fancy dishes just makes your breakfast in bed more special.
Add your gift/personal touch. To me, my mom always told us not to spend our money on her, but she's always loved a card. I have always been such a fan of Hallmark for these special occasions because their cards are beautifully designed and beautifully put. Take some extra time to write a message to mom so she can enjoy the moment by reading your words for her while enjoying her breakfast in bed. Whenever I send my mom a gift, I know she loves it, but it's the card she mentions first and foremost, so over time, I've realized, maybe mom is right, maybe she doesn't want a gift, but just some quality time together and a beautiful, carefully selected Hallmark Signature card telling her how much I love her. Tip: I always write the date on the card, because if your mom is sentimental like mine, she keeps them and it's a nice little memory from year to year to treasure.
Keep it a surprise. This might mean you have to wake up early to get started! But it also will mean the world and be worth it! Set that alarm.
Styling. The devil is in the details they say, but the details also make it. Along with the fancy dishes, include your Hallmark card front and center so you automatically put a smile on her face, try adding some flowers for her, a magazine or two (her favorites) and linen napkins to truly make her breakfast in bed feel luxurious.
Deliver the goods. Surprise mom by bringing her breakfast in bed, styled to perfection some juice (champagne included if she likes some bubbles!), coffee and the food. Tell her you love her and then leave her be to enjoy. Only stay if invited. 🙂
Just like room service, mom doesn't clean up! Give her time to finish her meal, then quietly collect and clean up the aftermath. Make sure to leave her Hallmark card because chances are, she'll read it over and over again. While you clean up, mom can enjoy some personal time to get ready for the day, which according to my friends is what all moms want.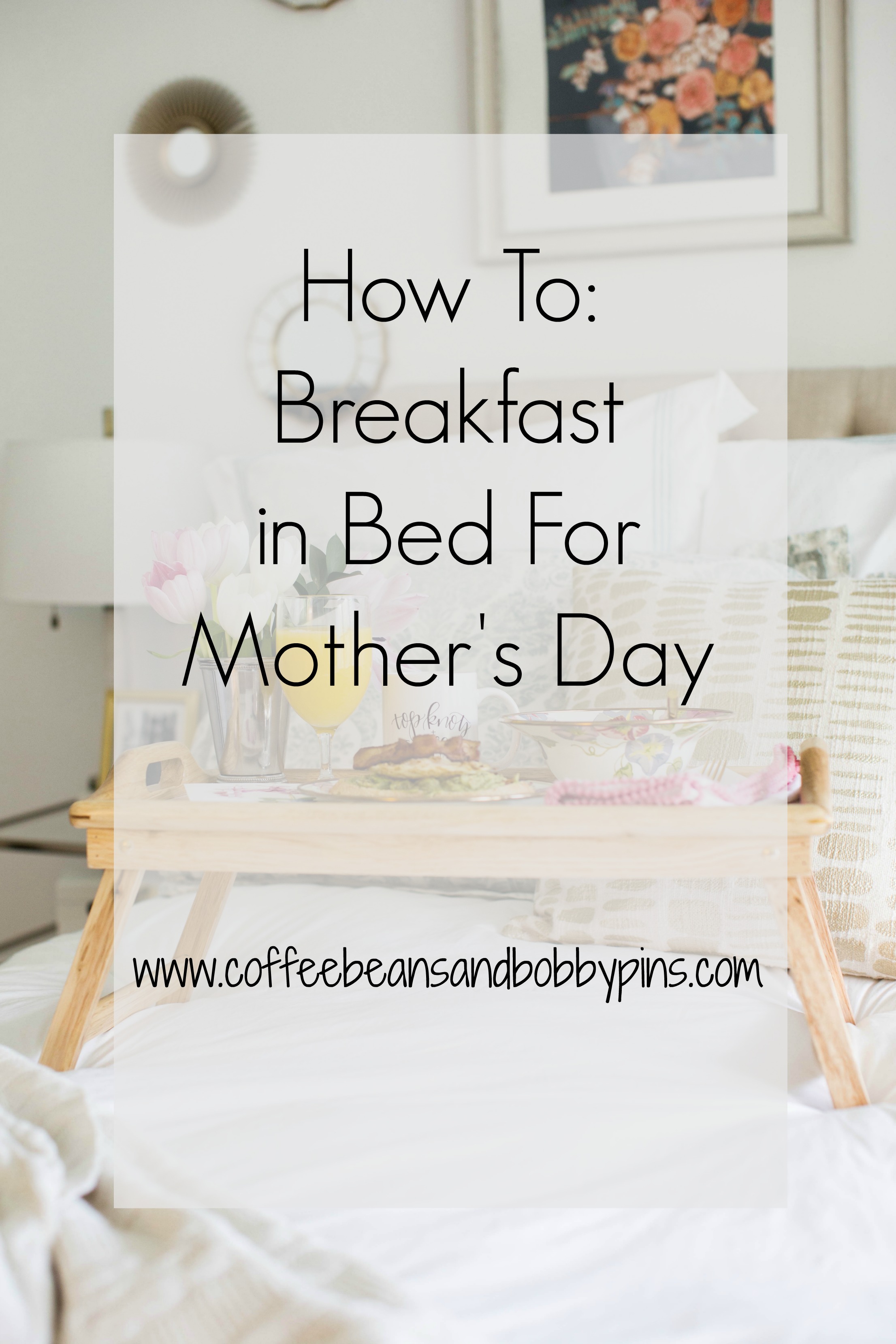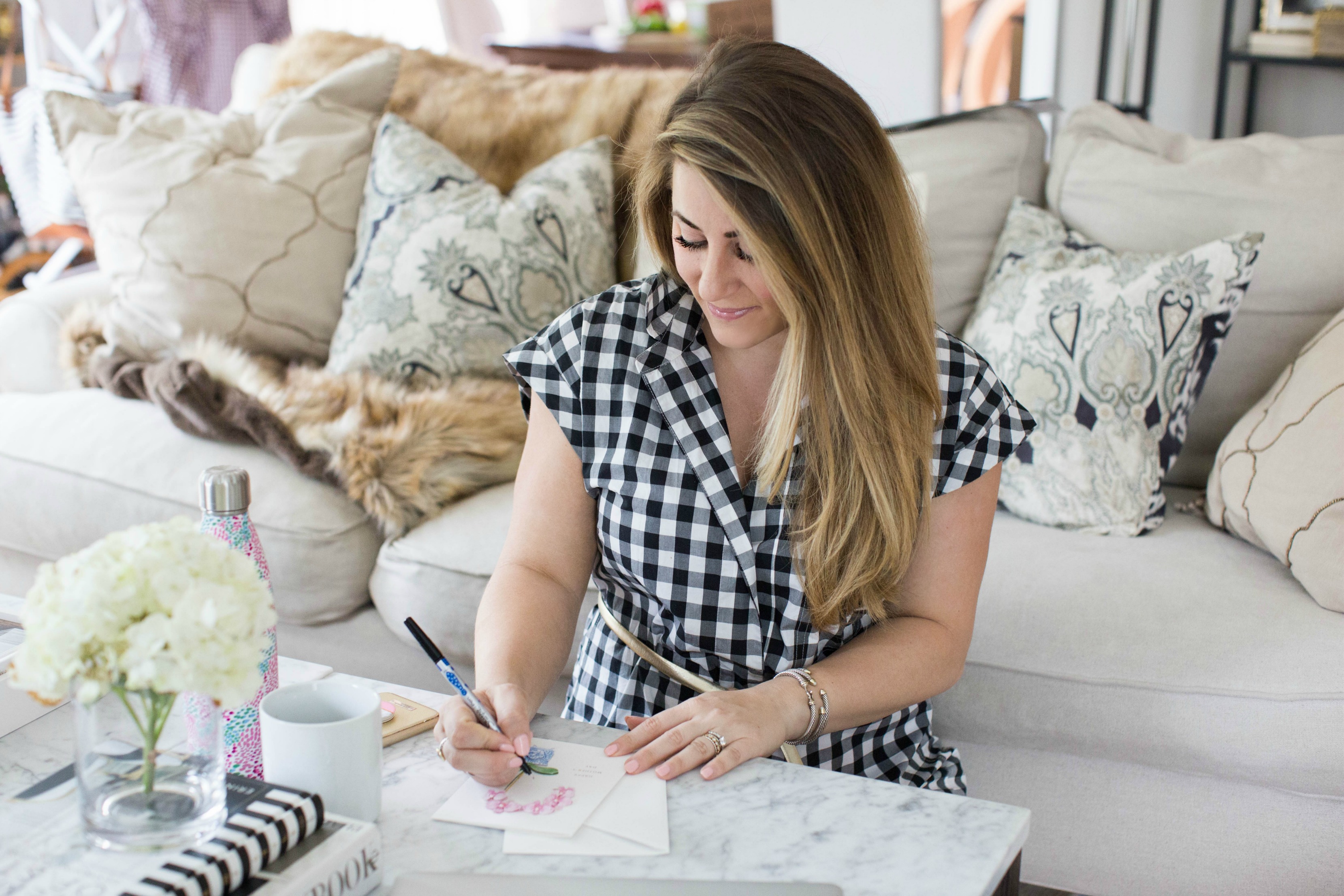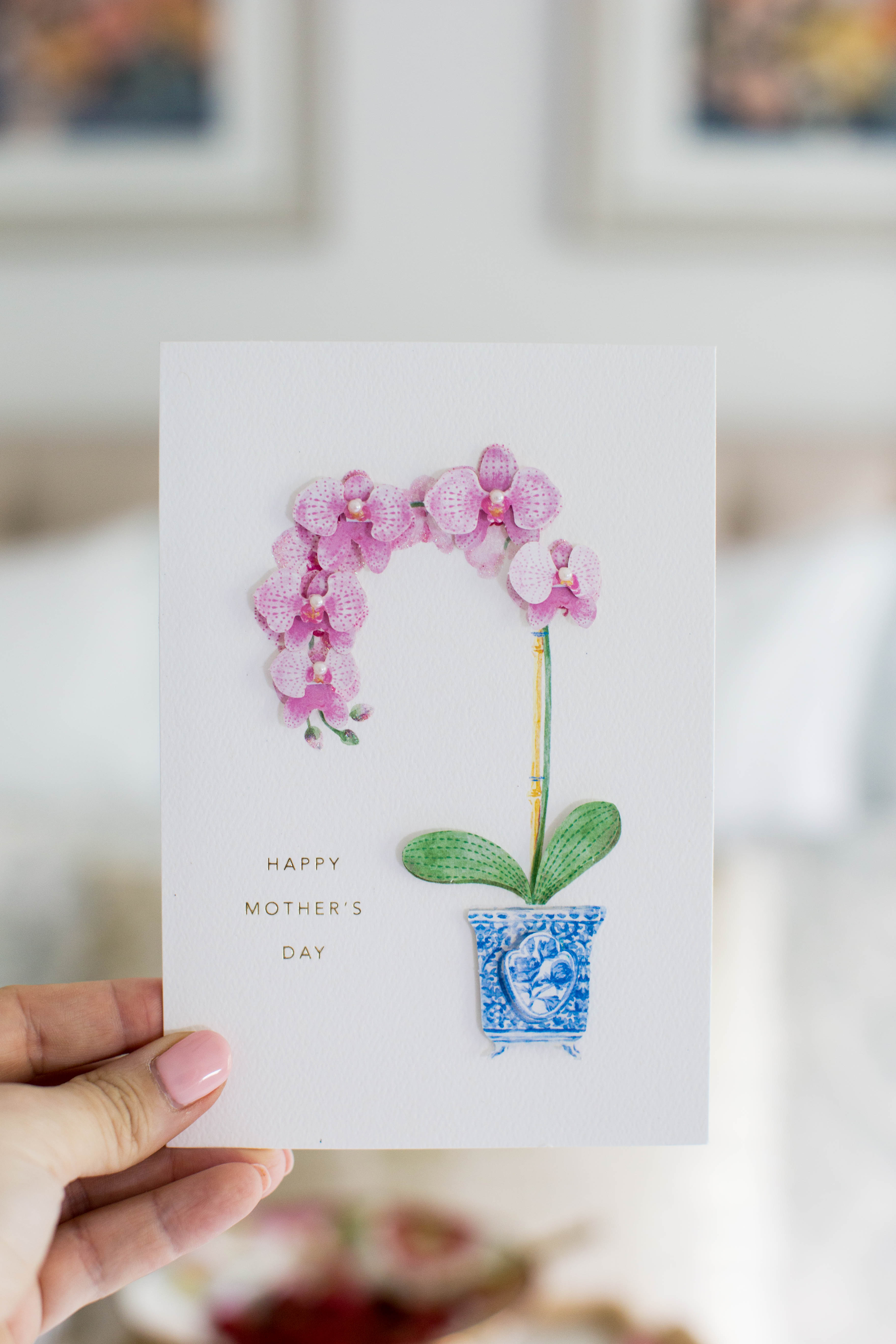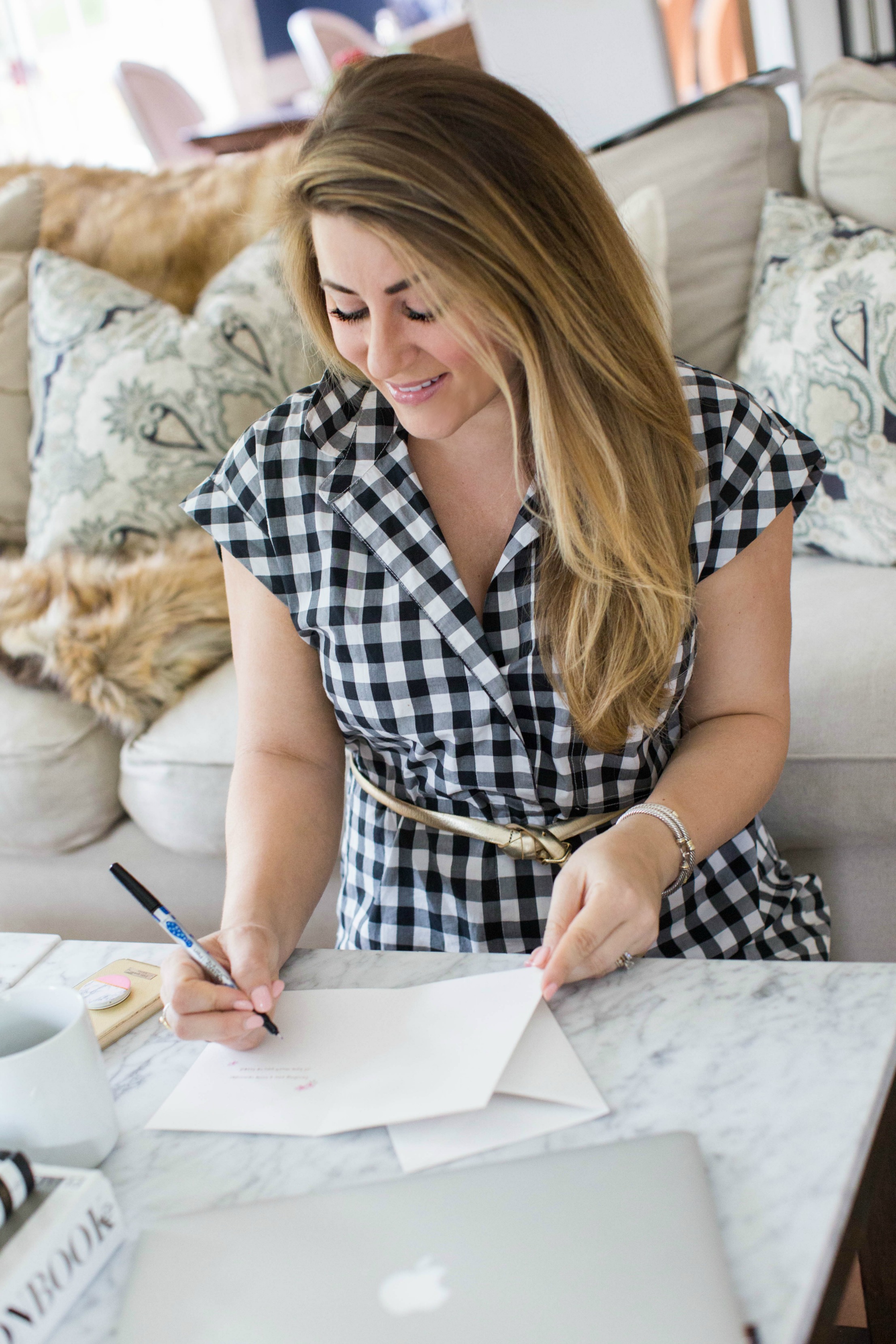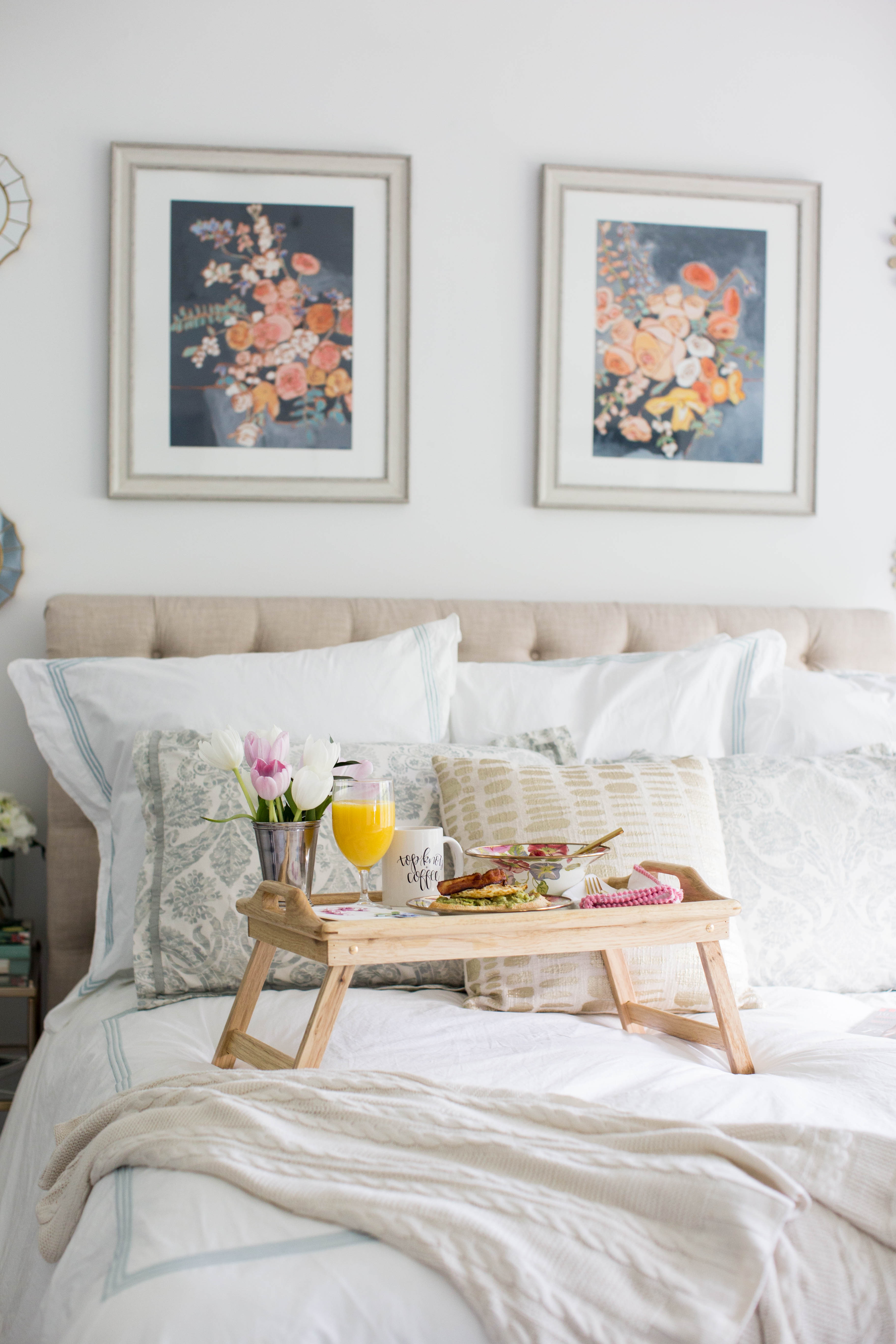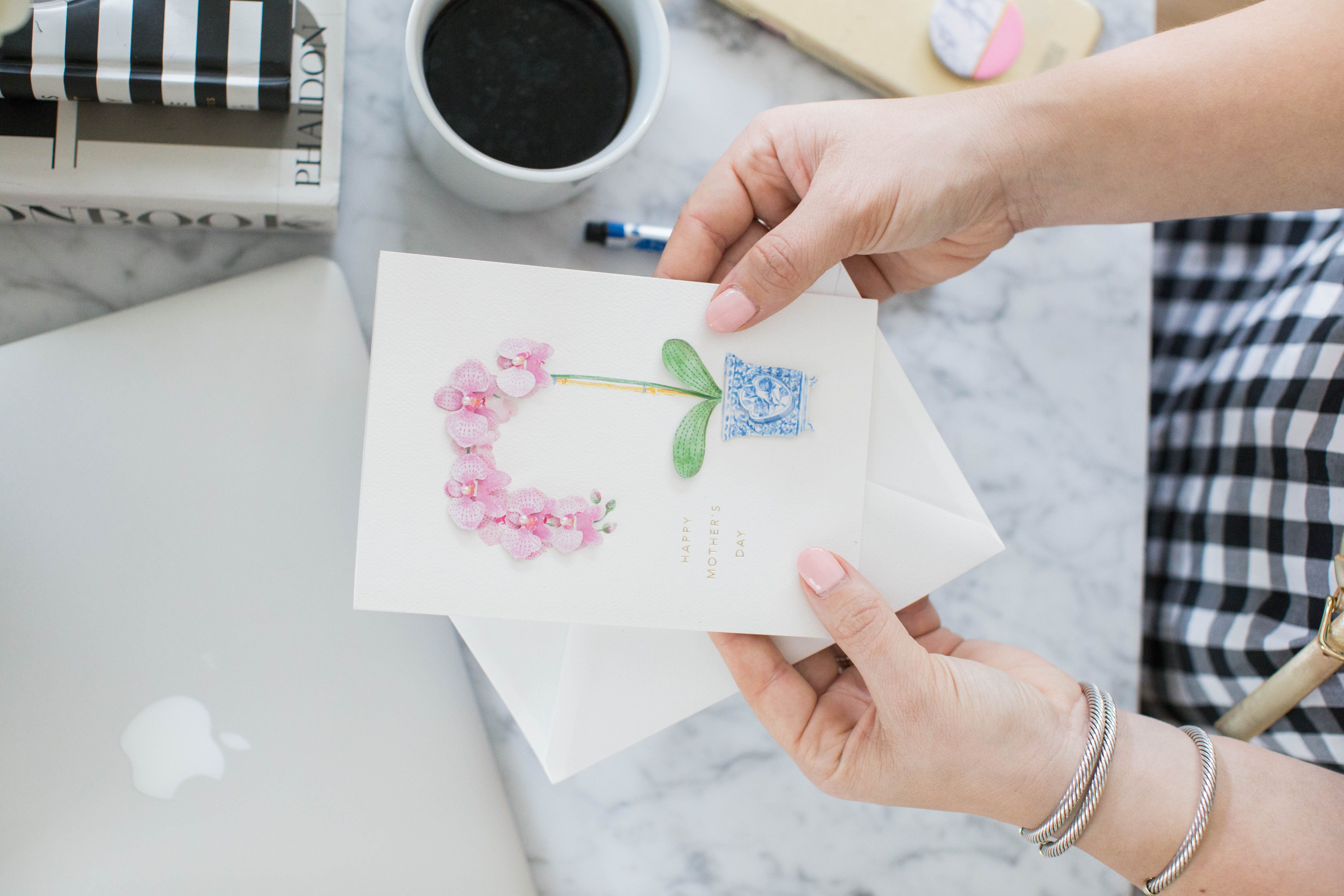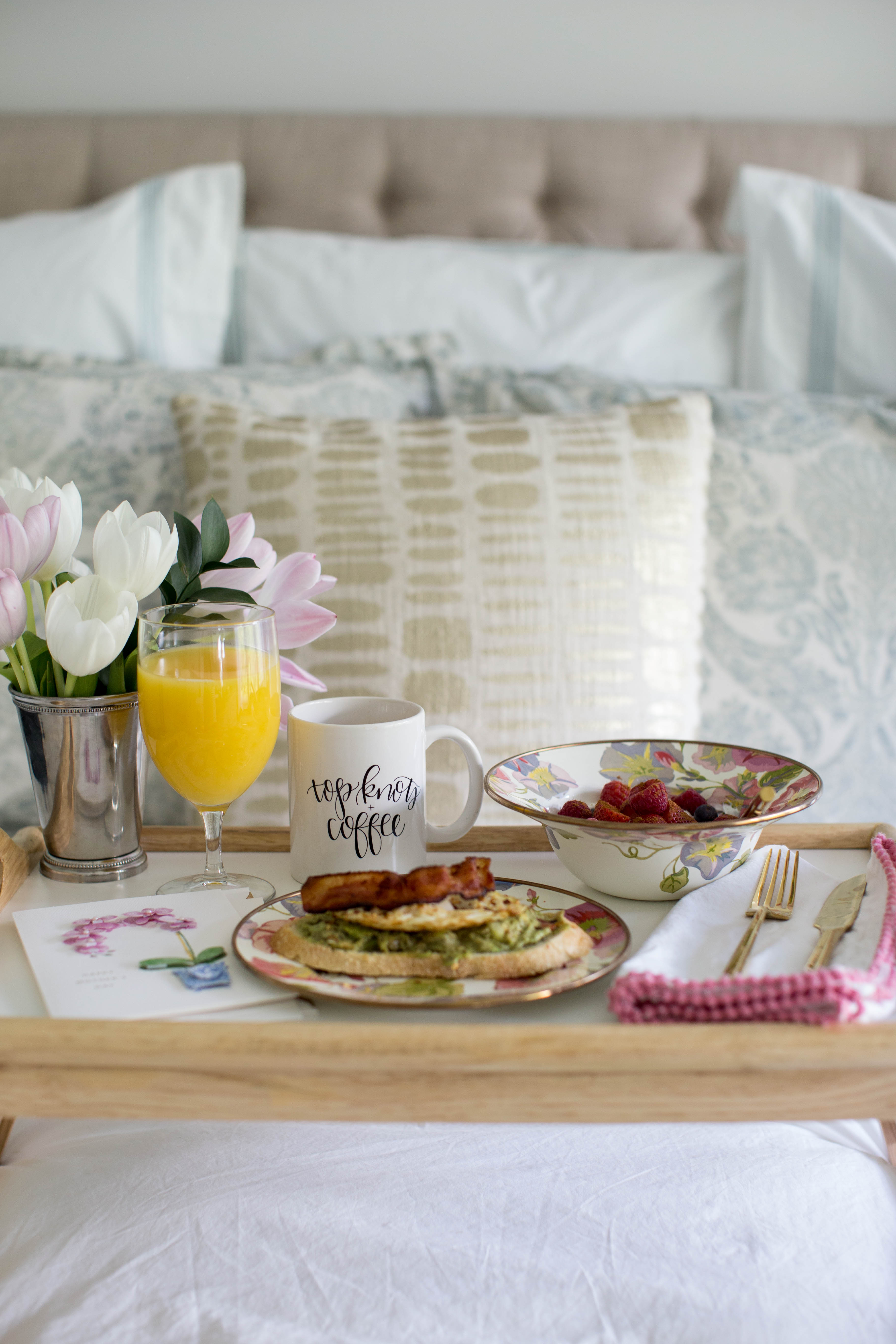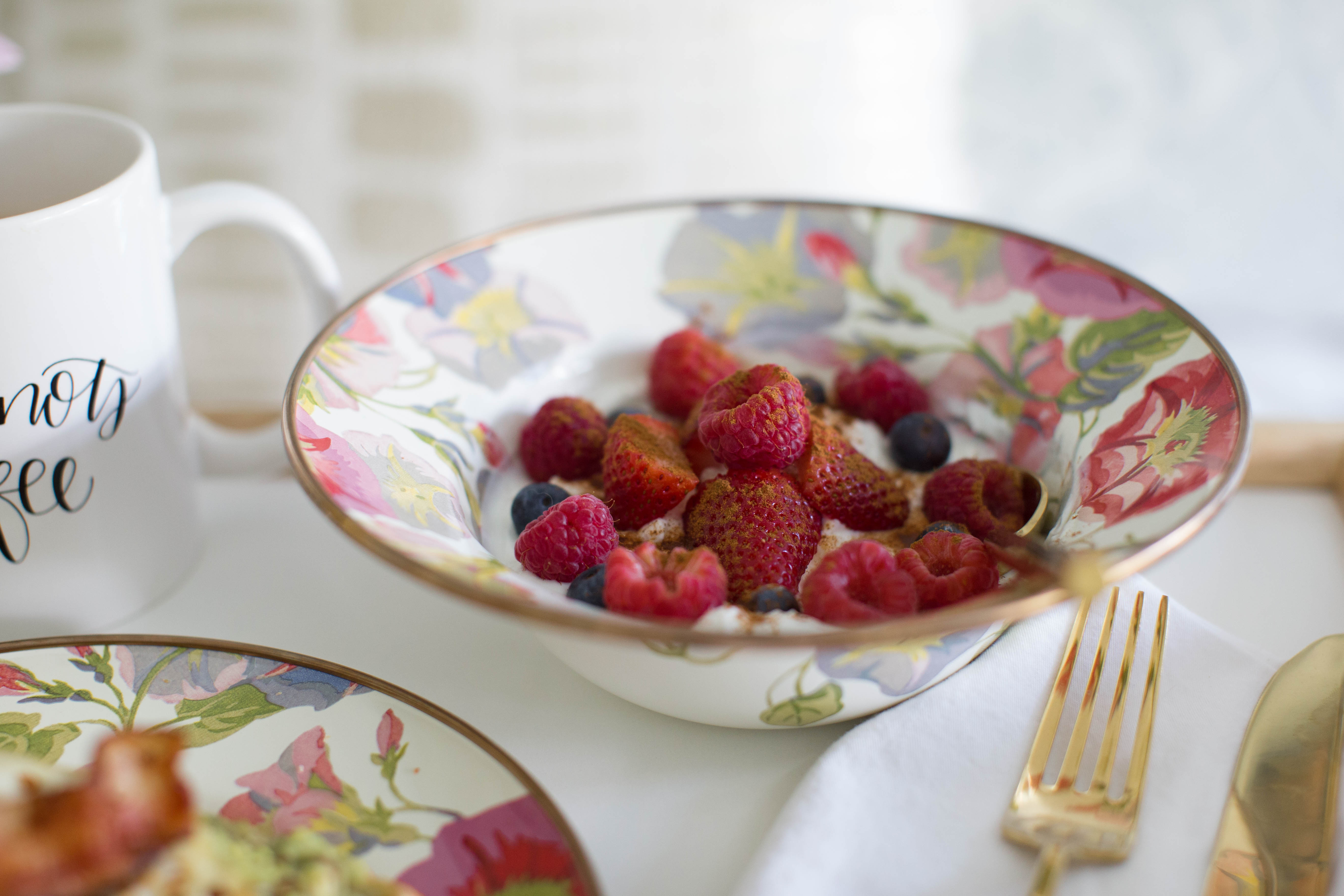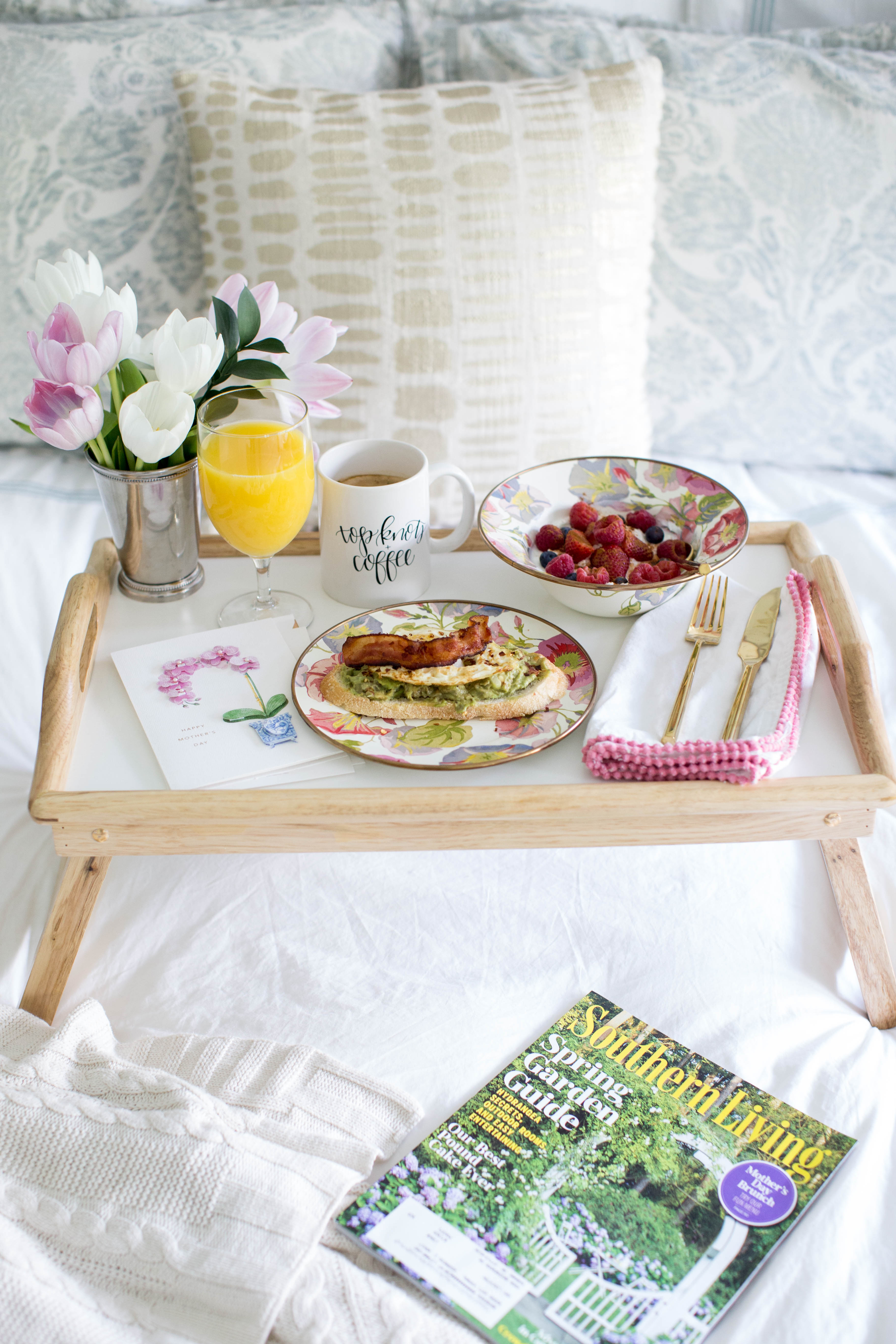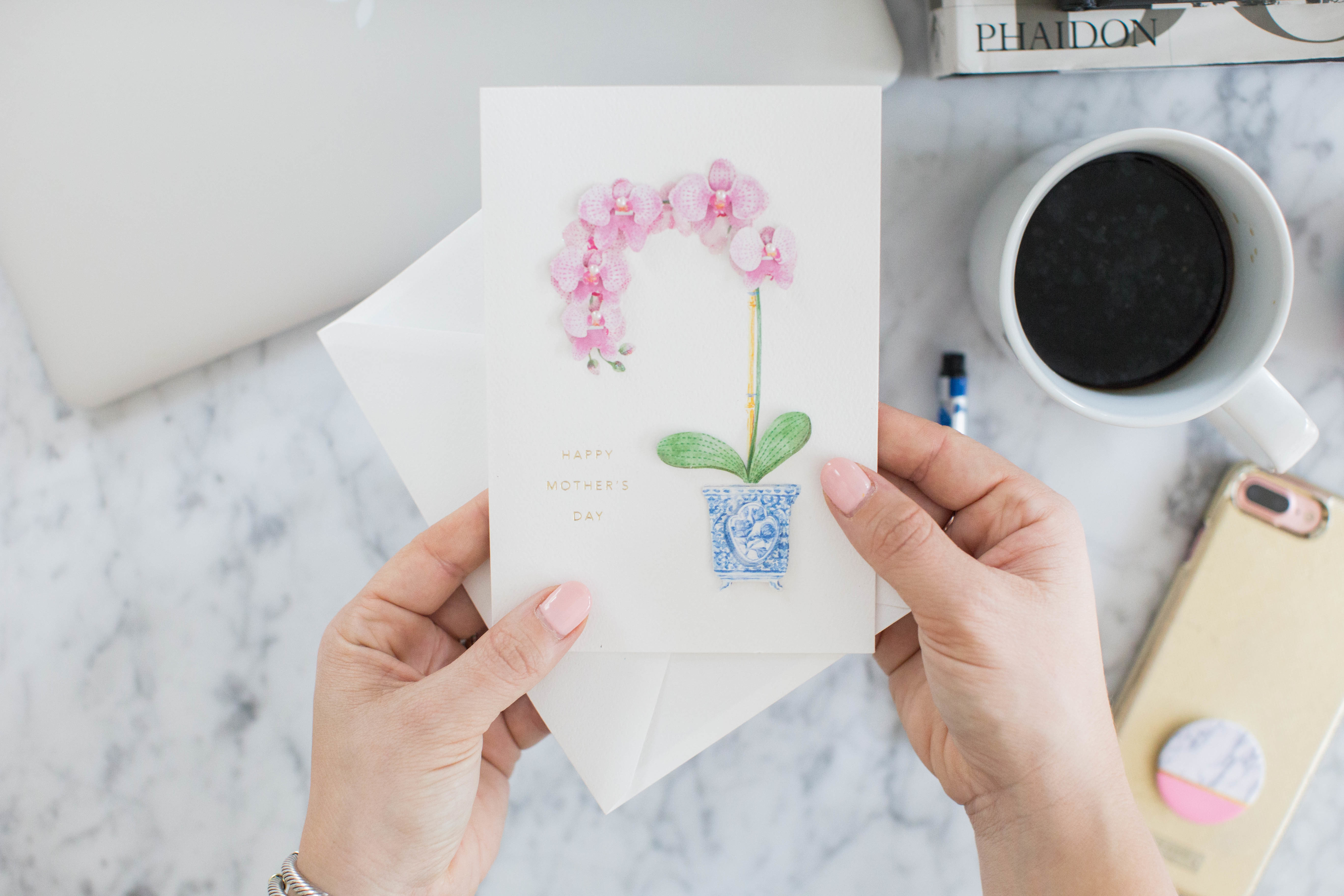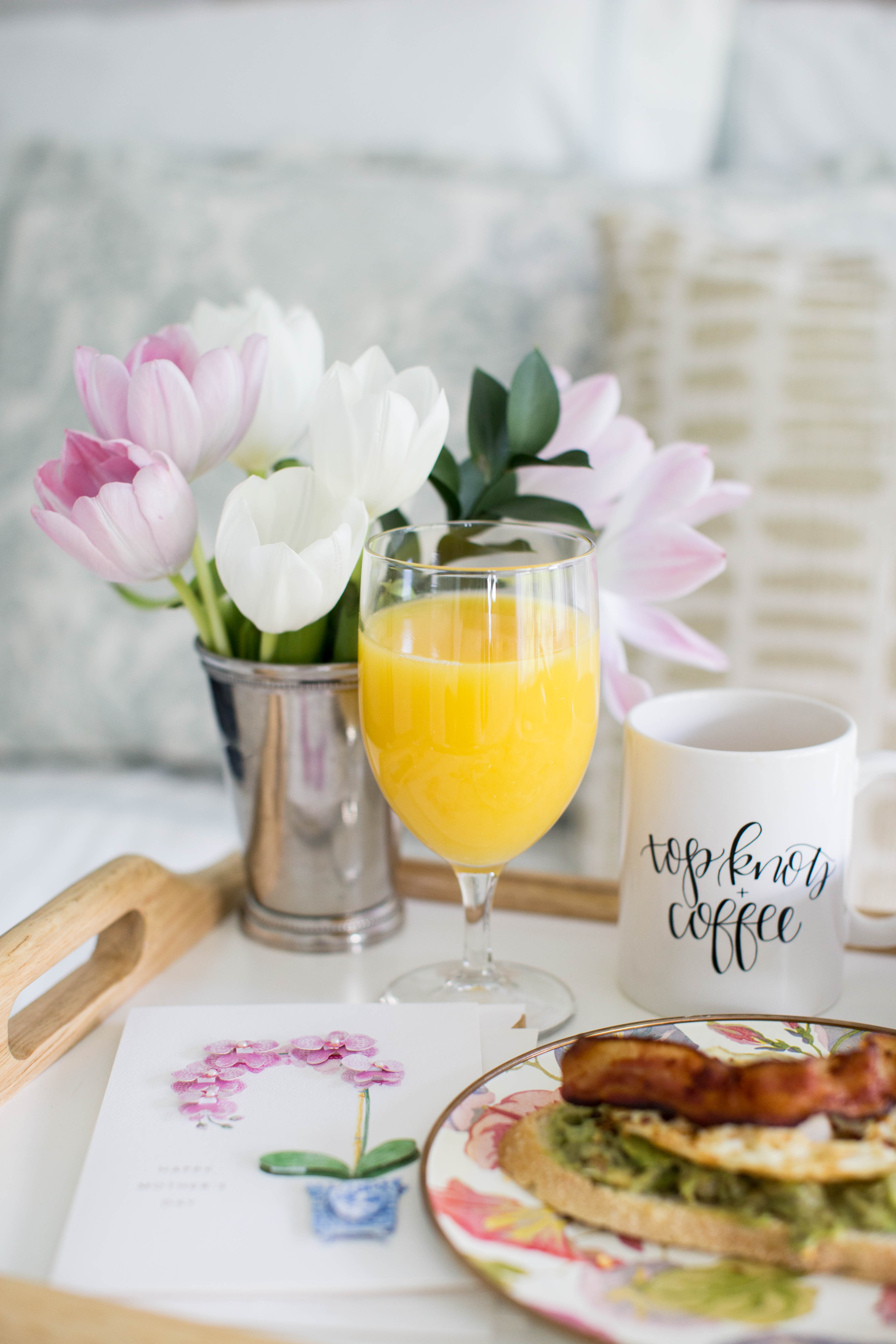 And that my friends is how to make the perfect breakfast in bed for mom this Mother's Day. It doesn't take a lot of money, just the cost of food, a great #HallmarkAtWalgreens card with the perfect message and a little elbow grease and love. Your mom will love it, but never as much as she loves you.
Now between Mother's Day, you can share a special memory or story about your mom/mother figure on Facebook using the campaign hashtag #hallmarkatwalgreens and #win for a chance to win a special #HallmarkAtWalgreens prize for Mom! So get sharing! You can head over to my Facebook page to read mine! Just follow the instructions below!
What: #HallmarkAtWalgreens Facebook Feels Sweepstakes
When: May 1st– May 12th
Who: Anyone 18 years and older who visits Facebook pages with a #HallmarkAtWalgreens Mother's Day Facebook Feels Sweepstakes post is eligible to enter.
How: Comment on the post in response to the prompted question to receive one (1) entry into the sweepstakes. Only one (1) entry per person/account per Facebook page post for a maximum of seven (7) entries into the sweepstakes.
Random drawings will be held on May 15th for one of six (6) $50 Walgreens Gift Cards.
And, don't forget, Father's Day is just around the corner too and dads also love great cards.
Have you ever been served breakfast in bed?
XX
Sources: Dishes / Tray / Dress (similar) / Julep Cup / Mug / Candle
This is a sponsored conversation written by me on behalf of Walgreens. The opinions and text are all mine.