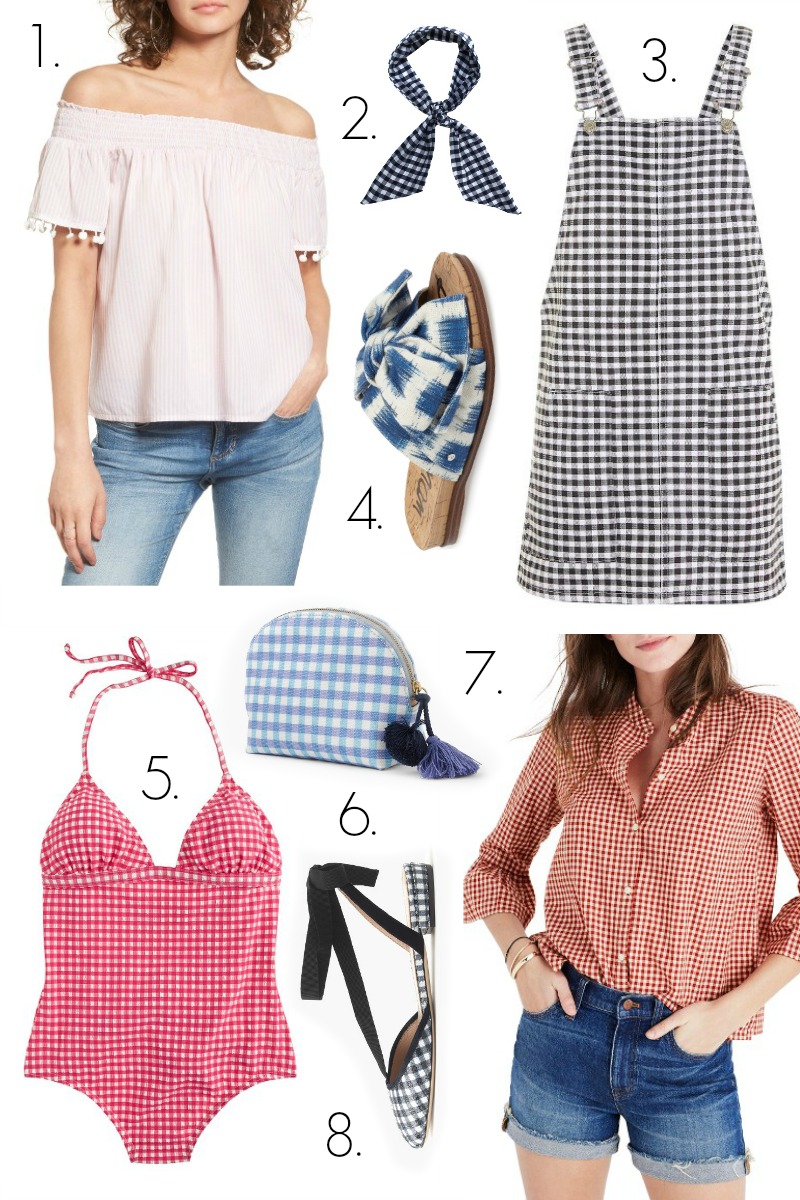 OTS Top / Neck Scarf / Jumper / Bow Flats / Bathing Suit / Makeup Bag / Gingham Flats / Bell Sleeve Top
I don't know what it is about gingham, but I'm just drawn to it during summer. It's adorable and reminds me of picnics, country songs and cold glasses of lemonade. Now I'll have Billy Currington's Good Directions in my head all morning. 🙂 Anyway, I thought it would be fun to round up some fun pieces of gingham since they are ALL OVER right now. I mean how cute are these shoes that I found after making the picture above? I basically want to just wear gingham all summer and I'm okay with it.
If you're following along on Snapchat (welchie24) and instastories (amy_cbandbp), you know we checked into the Biltmore Inn yesterday and it is simply gorgeous! Aaron and I actually visited the Biltmore house when we first moved to Durham, but we came on a Sunday which was a huge mistake because we weren't able to do the property justice. It literally takes a day just to explore the house/gardens and that doesn't include the winery, river, shops, etc. Needless to say, we're excited to be back with more time to explore AND relax because after last week, we both need it. I'll be sharing my trip details soon in a post, but until then, make sure you're following along on snapchat / Instasories! Have a great Tuesday friends. Any day I'm not in my office is a good on indeed!
XX