This post is sponsored by 
BabbleBoxx.com
 on behalf of Single Edition Media.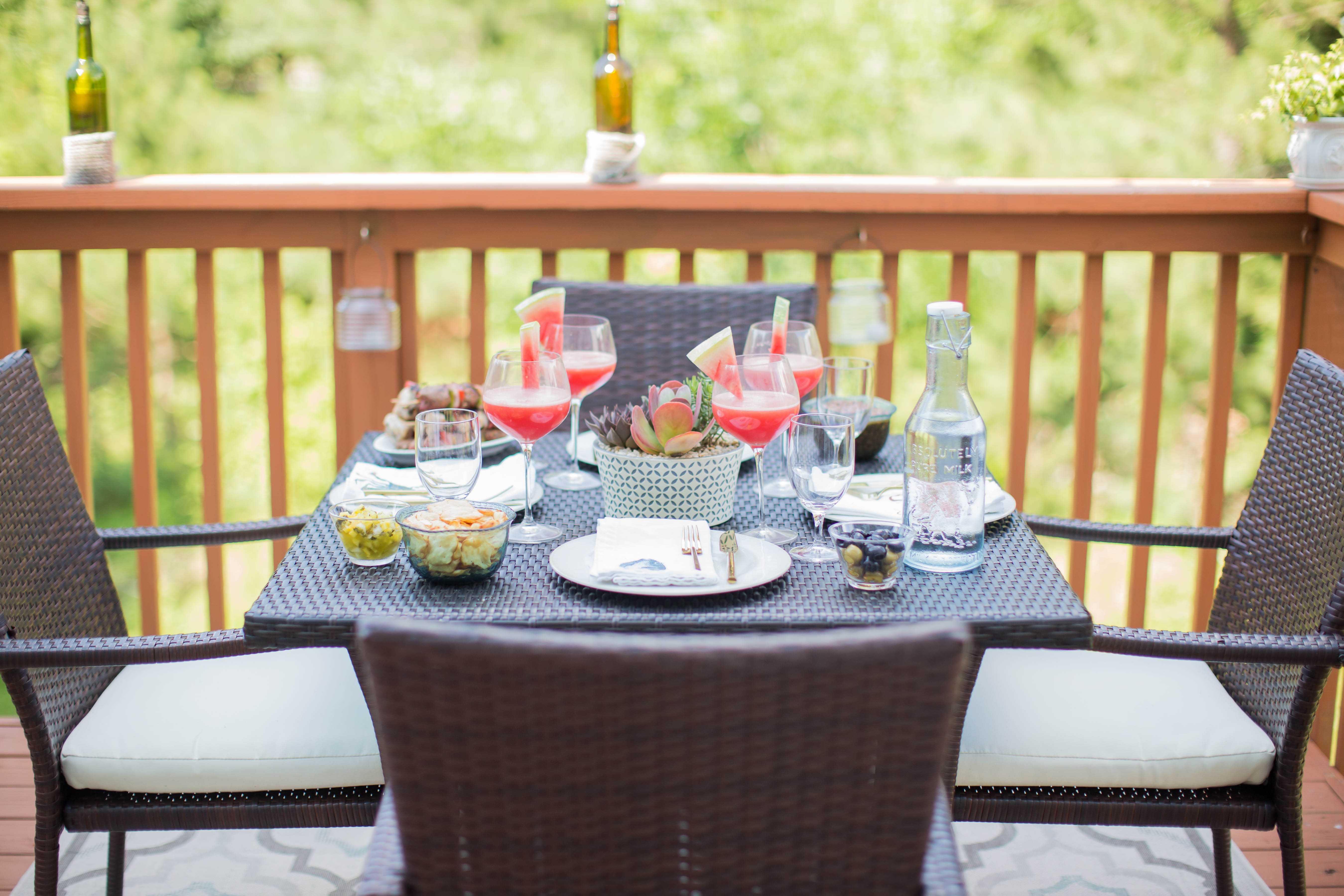 With the holiday weekend approaching (and many more gatherings to come this time of year), I know many of you are gearing up to host family or friends and probably already stressing about everything that needs to get done in the few hours left to plan. I get it, we all want to be the "host with the most", but sometimes, you just have to take some short cuts to keep yourself sane and to make sure that you're able to enjoy the moments we wait all summer for too. With items from my Babblebox, I wanted to share with y'all 5 Tips for Hosting Stress-Free Summer Gatherings and actually enjoying them instead of feeling like you're in a nightmare.
Prep ahead of time. For summer cookouts especially, I marinate (love Newman's Own Marinade and their charitable gifting program) ahead and then also skewer ahead as well. I also get out any dishes I need, napkins, etc. It takes about two hours of prep work, but it make such a difference the day of. (Hint: I also put the marinades on the table in case people like a little more sauce!)
Keep it simple. SERIOUSLY. Sometimes I get way over my head and make all these elaborate items. For grill outs, it's so nice to grab some Green Giant baked beans (my fave BBQ accompaniment in original of course, but Aaron likes Maple), put out some Ritz Cracker Crisps (they have new amazing flavors, one of my fav. snacks!) and dip, our favorite olives (also perfect for on the go!) and boom. Apps and sides done. Yes, the small details matter, but honestly, I usually go more above and beyond for things like baby showers, etc that are more female dominated because we tend to take note. Men don't. SO for family BBQ's, etc. keep is simple.
One Signature Drink. Instead of having so may options I always have one signature drink like this Frozen Watermelon cocktail (I use Svedka vodka-delicious and can we talk about that limited edition bottle for the holiday) and then just buy bottled beverages. A few bottles of wine, water, and soda are all you need plus your signature drink. If people want something else like a margarita, etc. .they can bring their own. 🙂 The recipe for the drink we crafted is as follows: 2 1/4 watermelon cubes, 2 shots Svedka vodka, 2 squeezed lemons, 1 tsp honey, and a dash of water for blending. Blend and garnish with watermelon, SO good!
Accept Help! Don't be carrying loads of ice by yourself when four party guests are asking if there is anything they can do. ACCEPT it, they seriously do not mind!
Be in the moment. Don't spend the whole night cooking, then cleaning, etc. Dress comfortably so you can easily move around, but also, don't forget to socialize, chat and have one of those delicious cocktails you created. Dishes can wait until after (and it's what dishwashers are for). If you don't enjoy your own gathering, you'll never want to have them and that's a shame.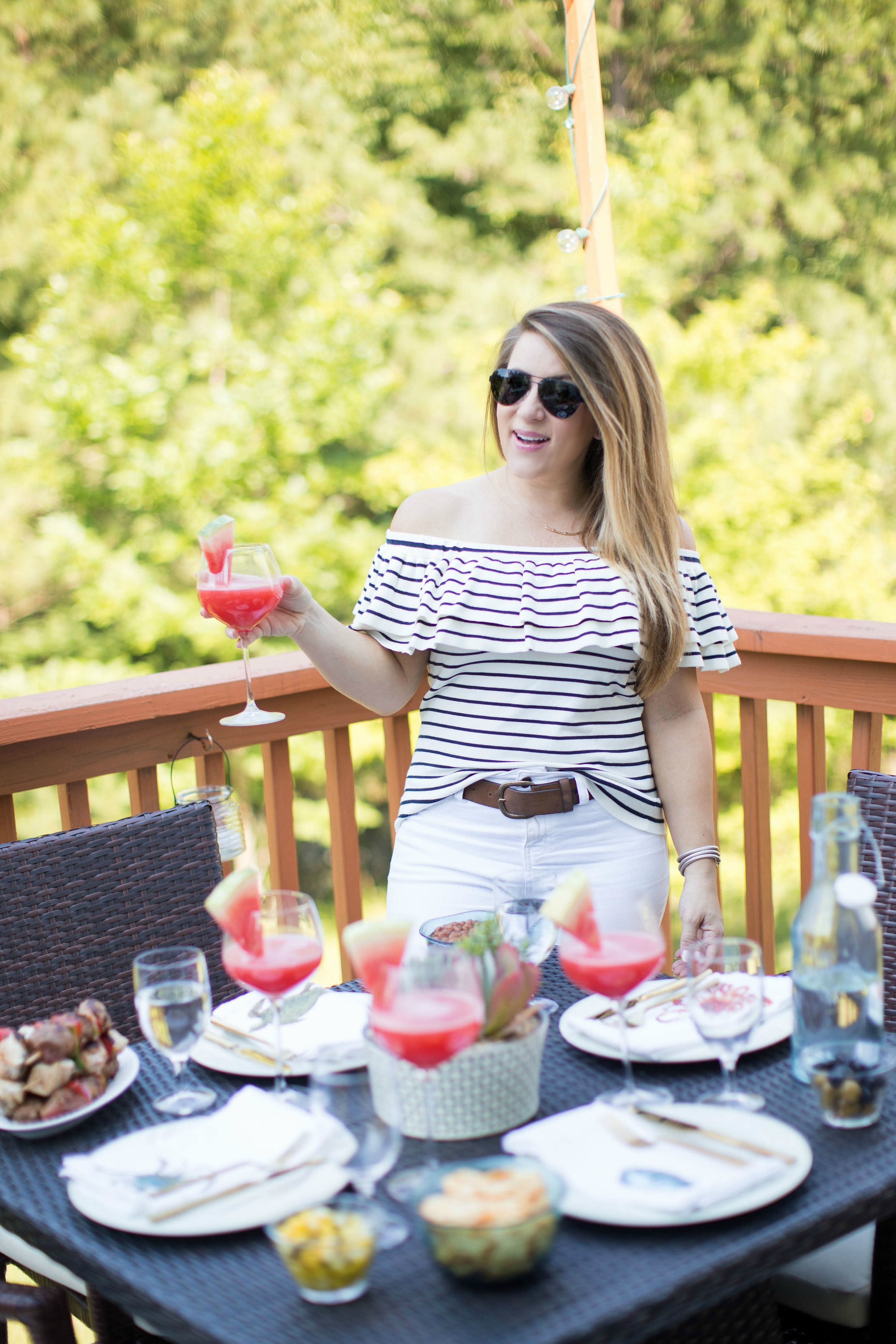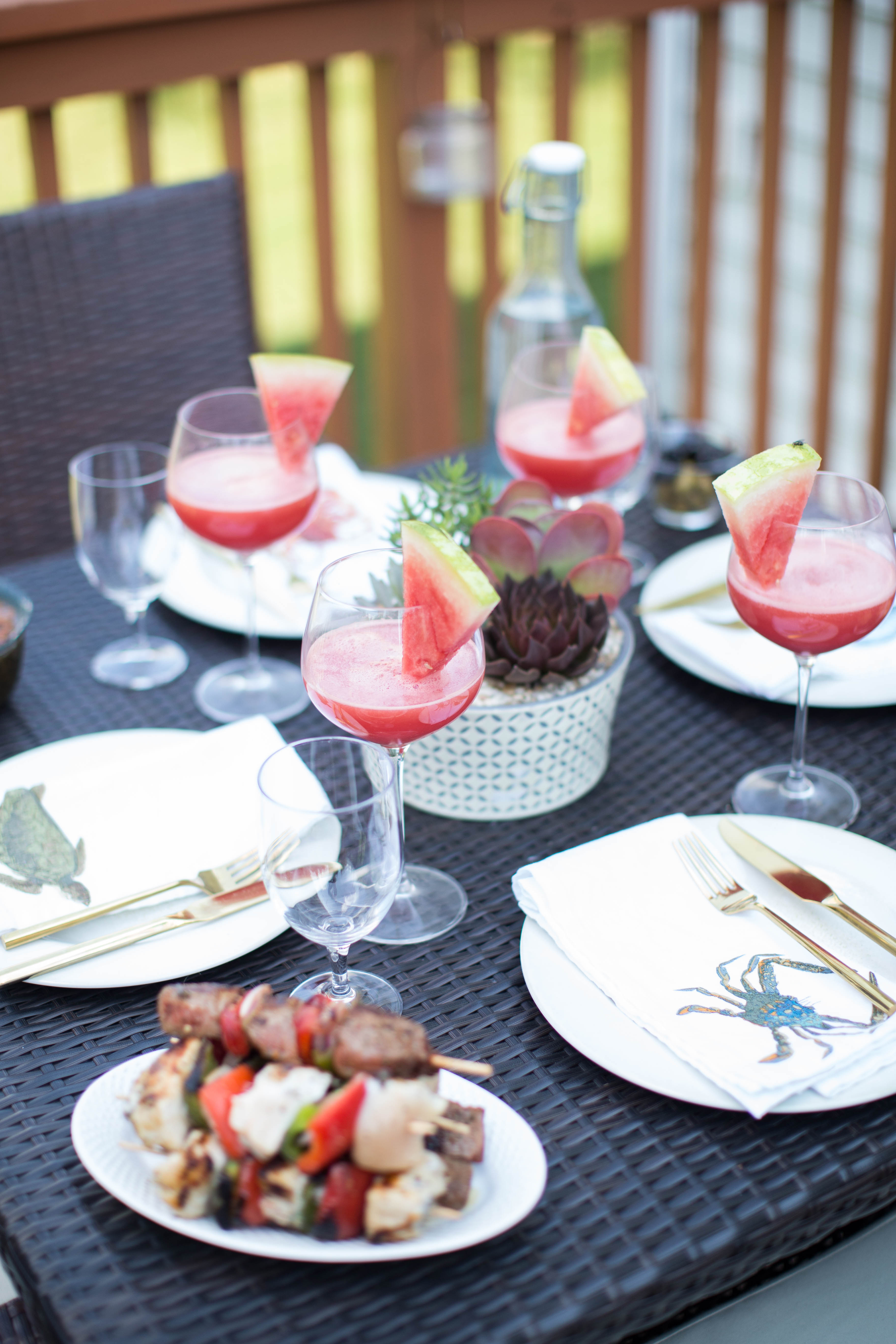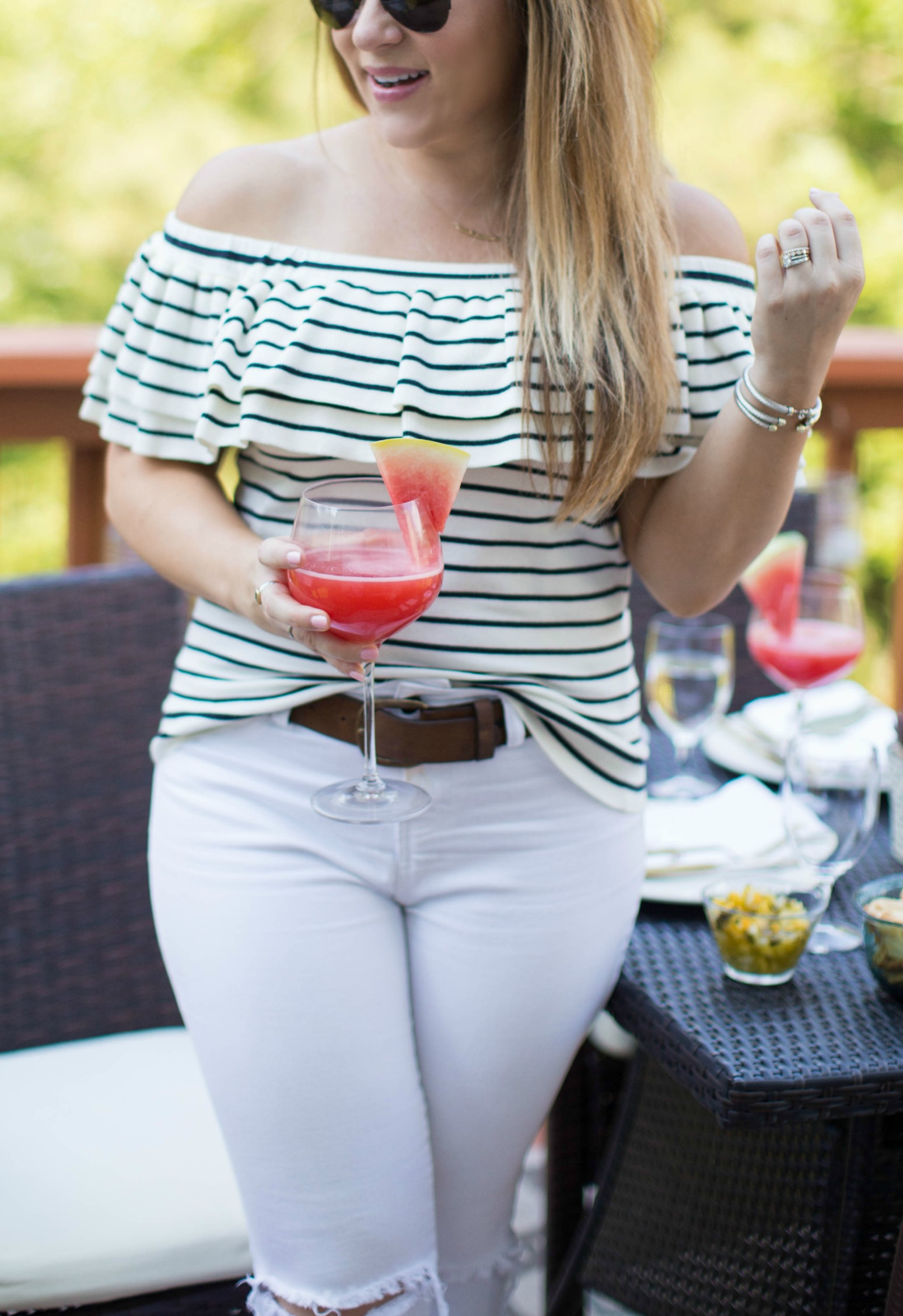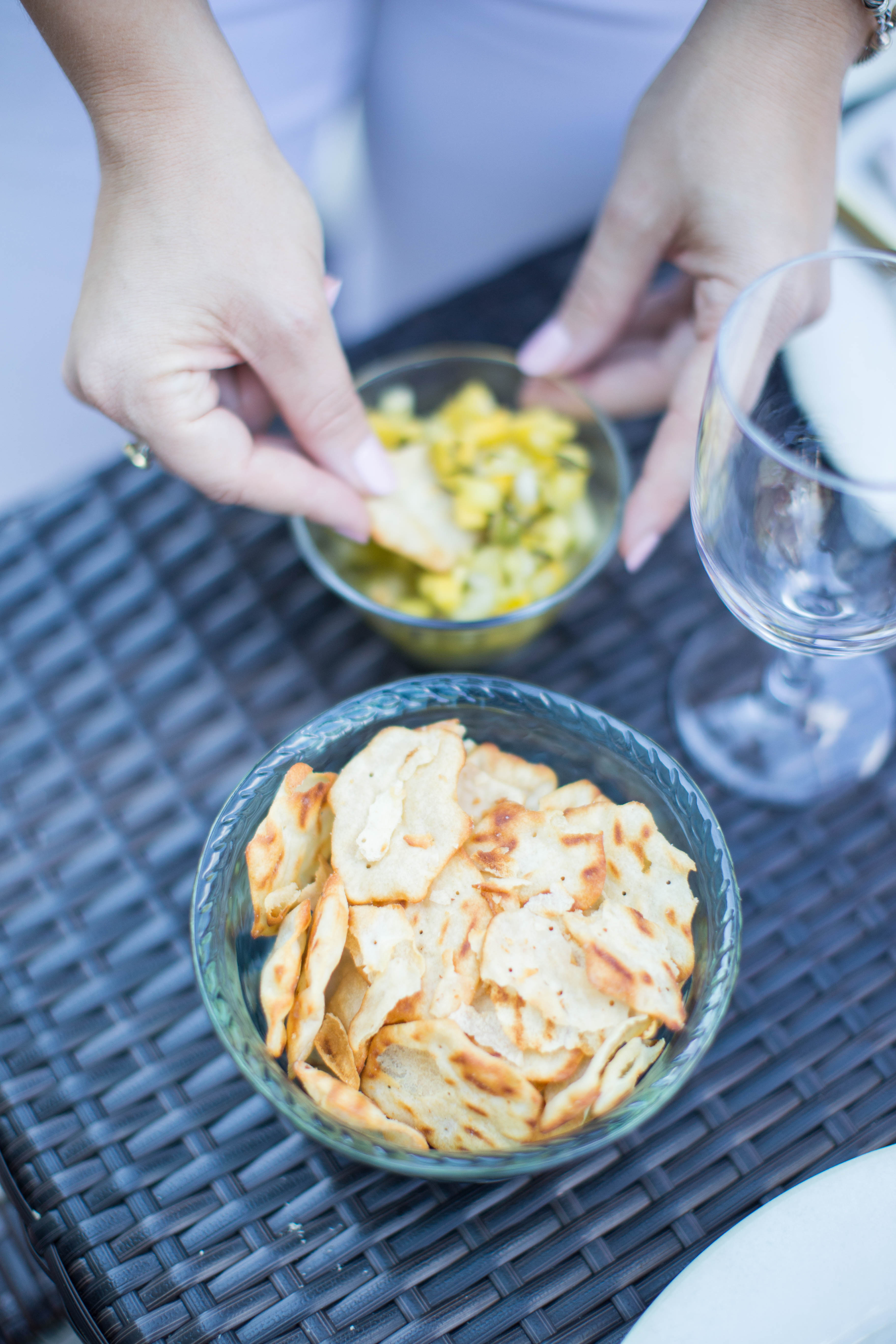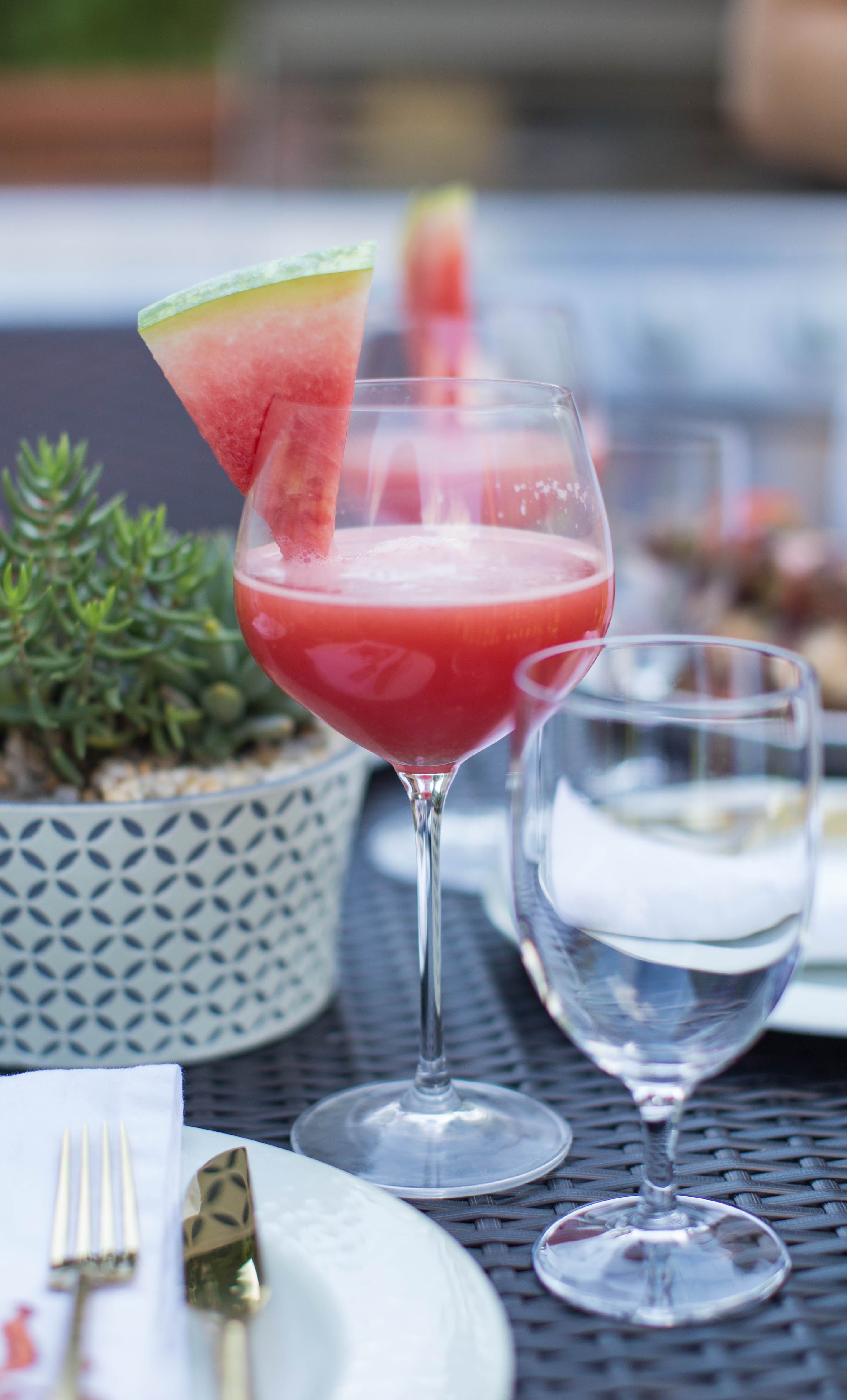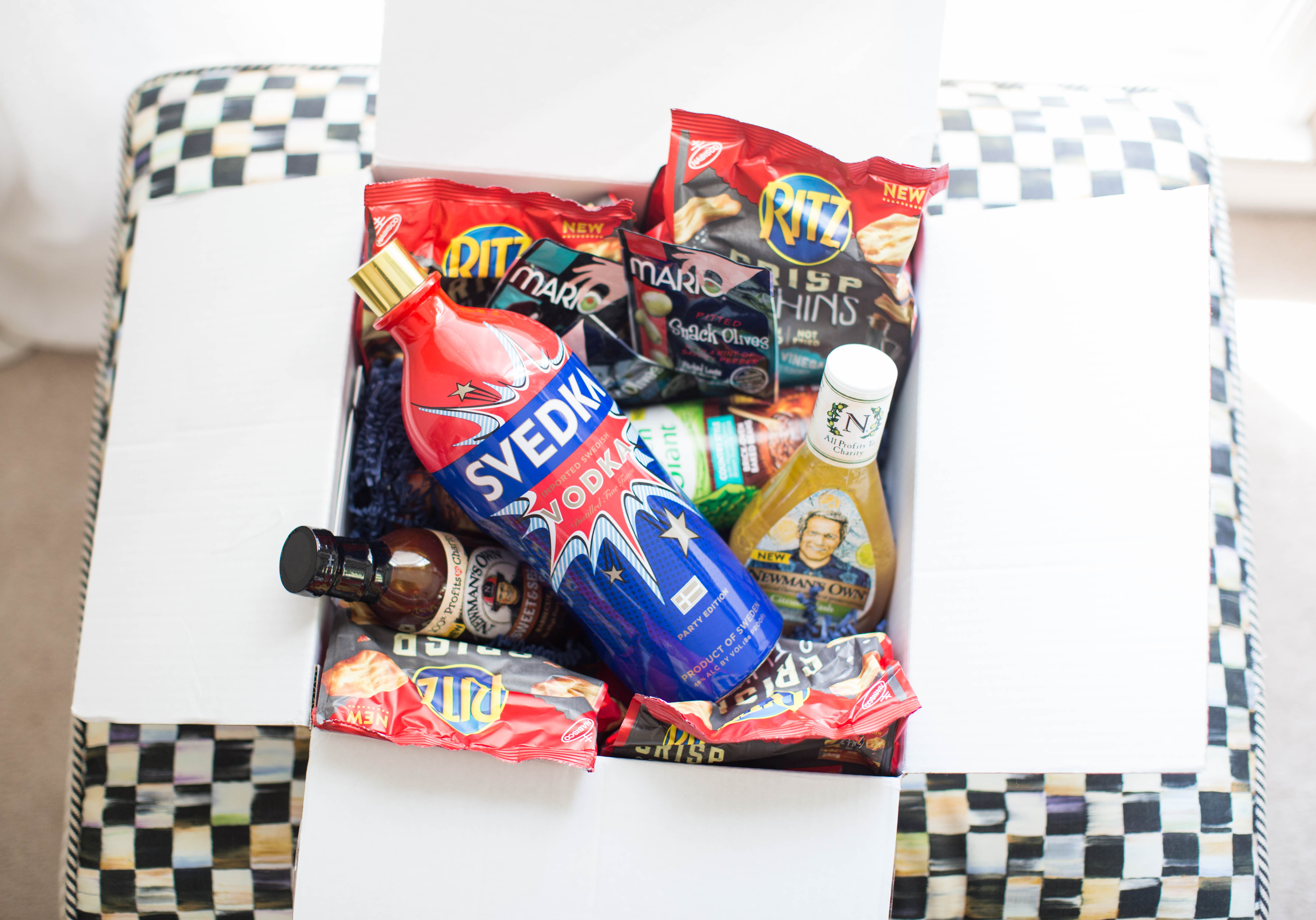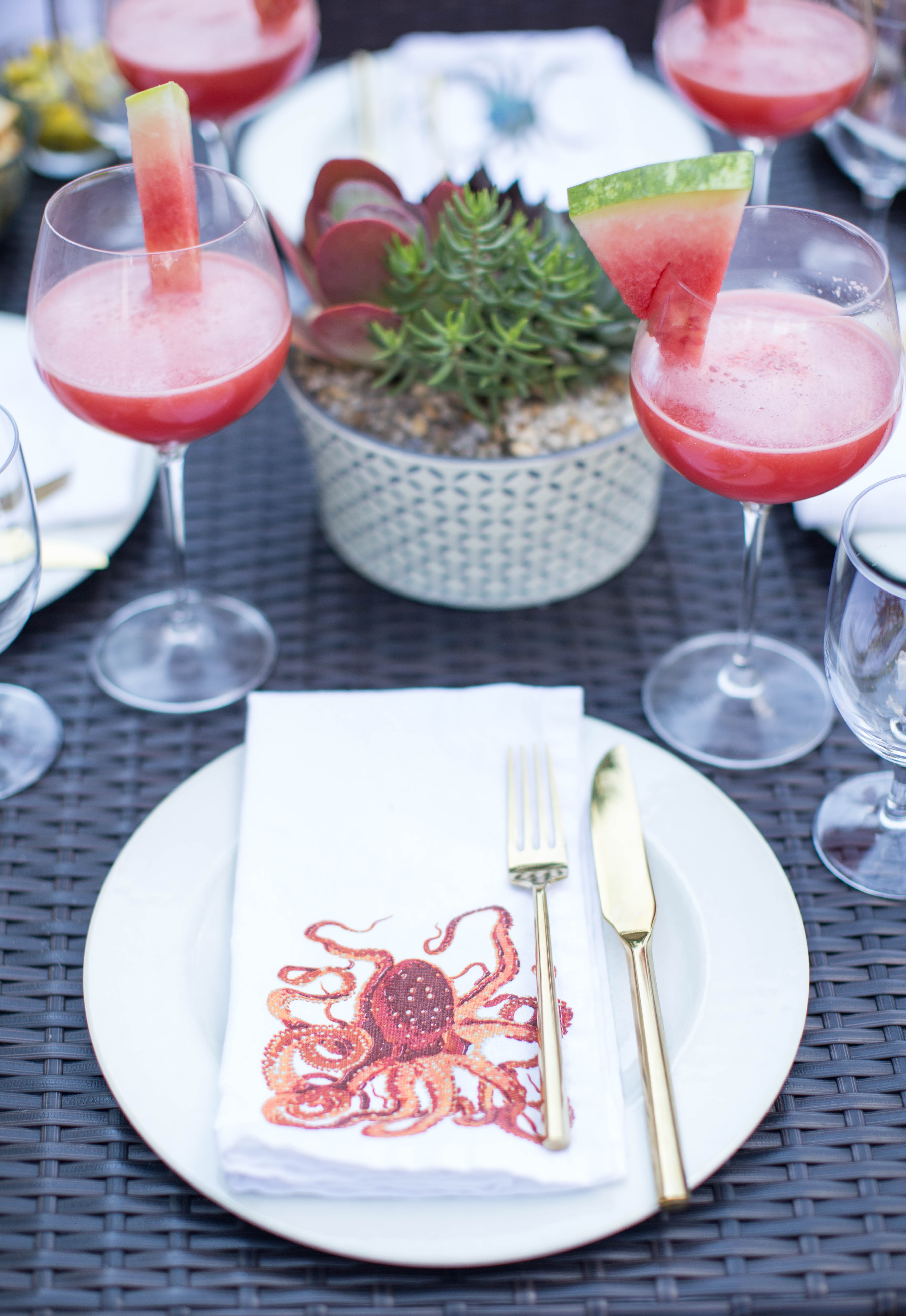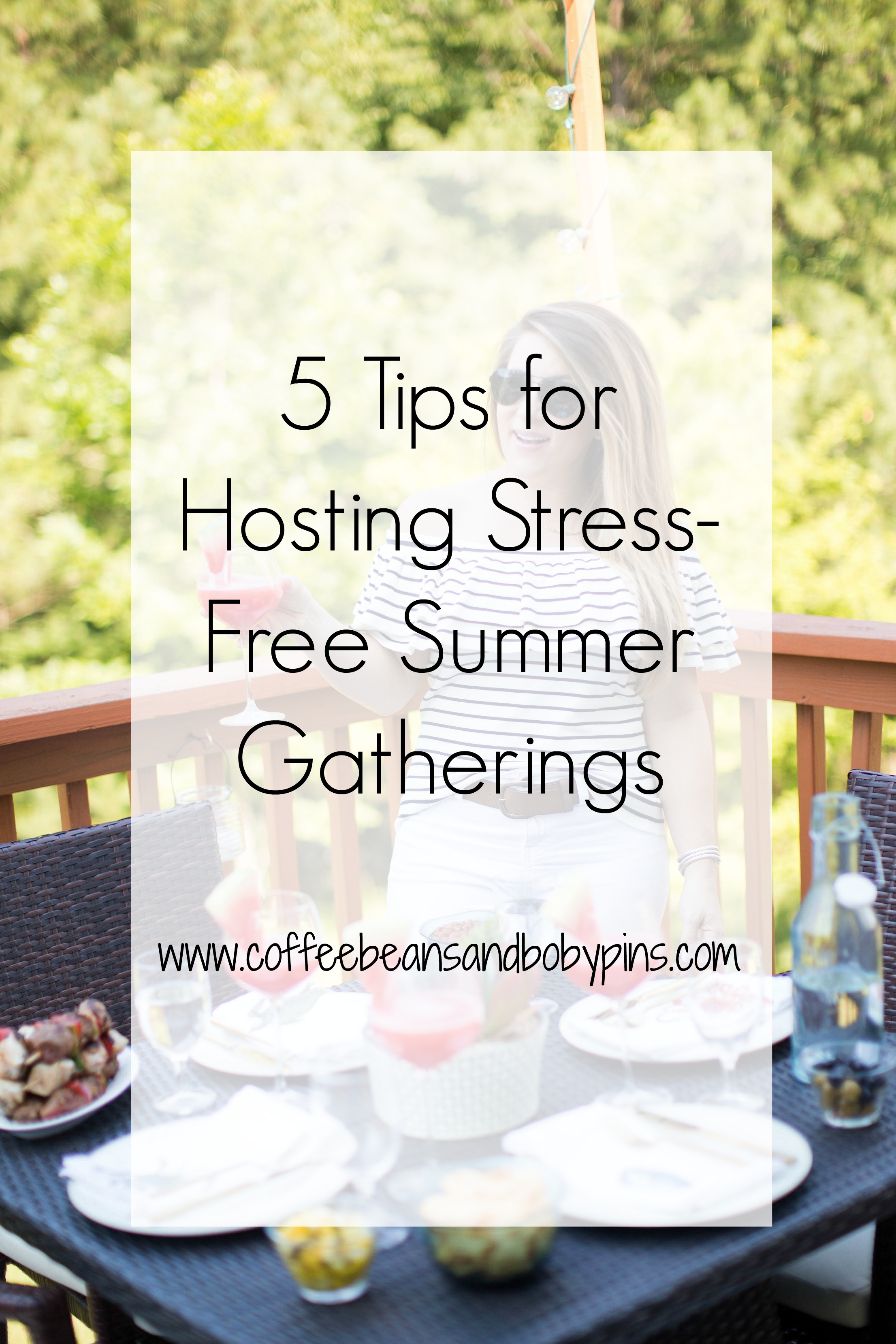 Nothing ground breaking, but simple reminders. Prep, simple, breath, enjoy. J I hope if you have fun plans this weekend you enjoy them and even more so if you're hosting. Happy weekend friends and Happy 4th of July if you don't come back to visit until then!
XX