Jumpsuit & Bag via Bevello (jumpsuit here) / Shoes / Glasses / Earrings via Mod Mule / Bracelets
Okay, so I might need a steamer and wowza can we talk about the fly-aways in that close up picture?! Keepin' it real guys, keepin' it real. 🙂 Honestly though, this is real life – taking some pictures after a day of errands, or a lunch date with Aaron. Chances are though, it didn't start 100% wrinkle free because I hate ironing and am actually really bad at it. I have this steamer that I use often, but if I need something actually pressed, Aaron does it for me. He's really good #mrwife 🙂 Anyway, my love for this denim jumpsuit continues (obviously) and this one from Cameron Village's Bevello is no different.  I love that this denim jumpsuit is a deep v-neck without being too revealing, especially because I'm a little larger chested.
Tomorrow Aaron and I are starting a fun project that I'll be sharing with you soon. Somehow he ended up with Fri/Mon/Tues off, so we headed to Cincinnati this past weekend to visit my dad for Father's day. It was nice to be home with him since I haven't been able to spend the most recent Father's Days with him and even though Ohio is crappy in the winter, it's still home. <3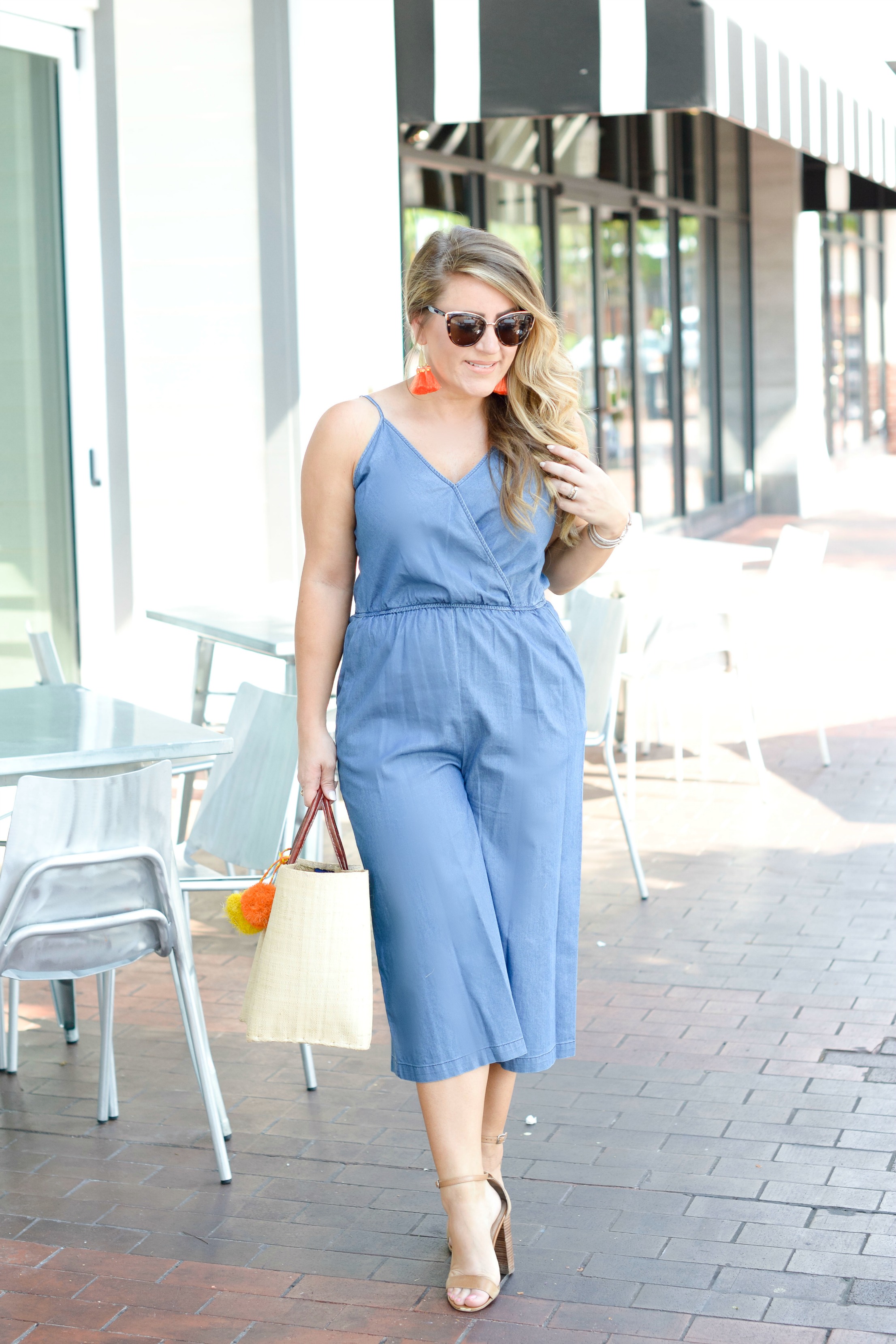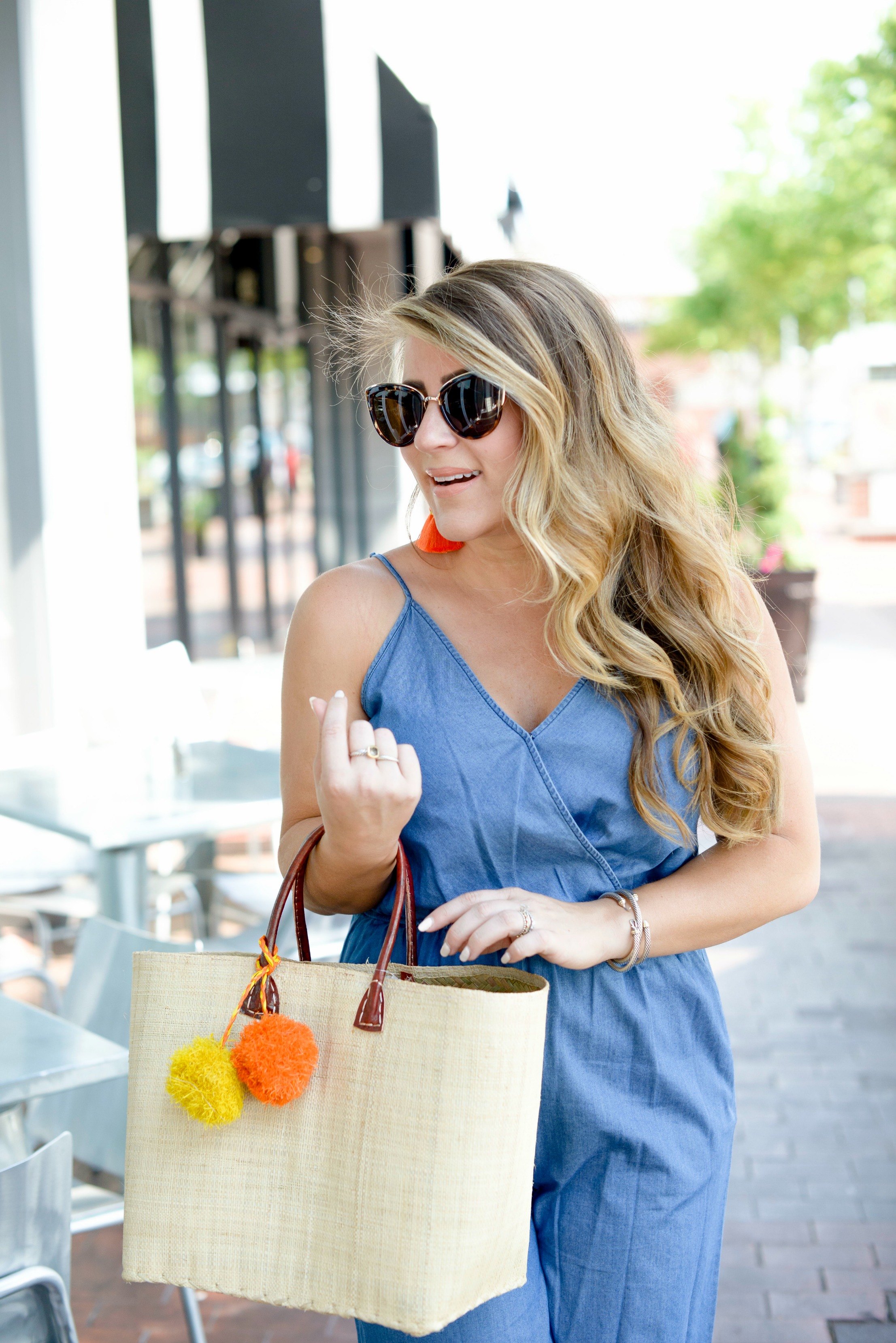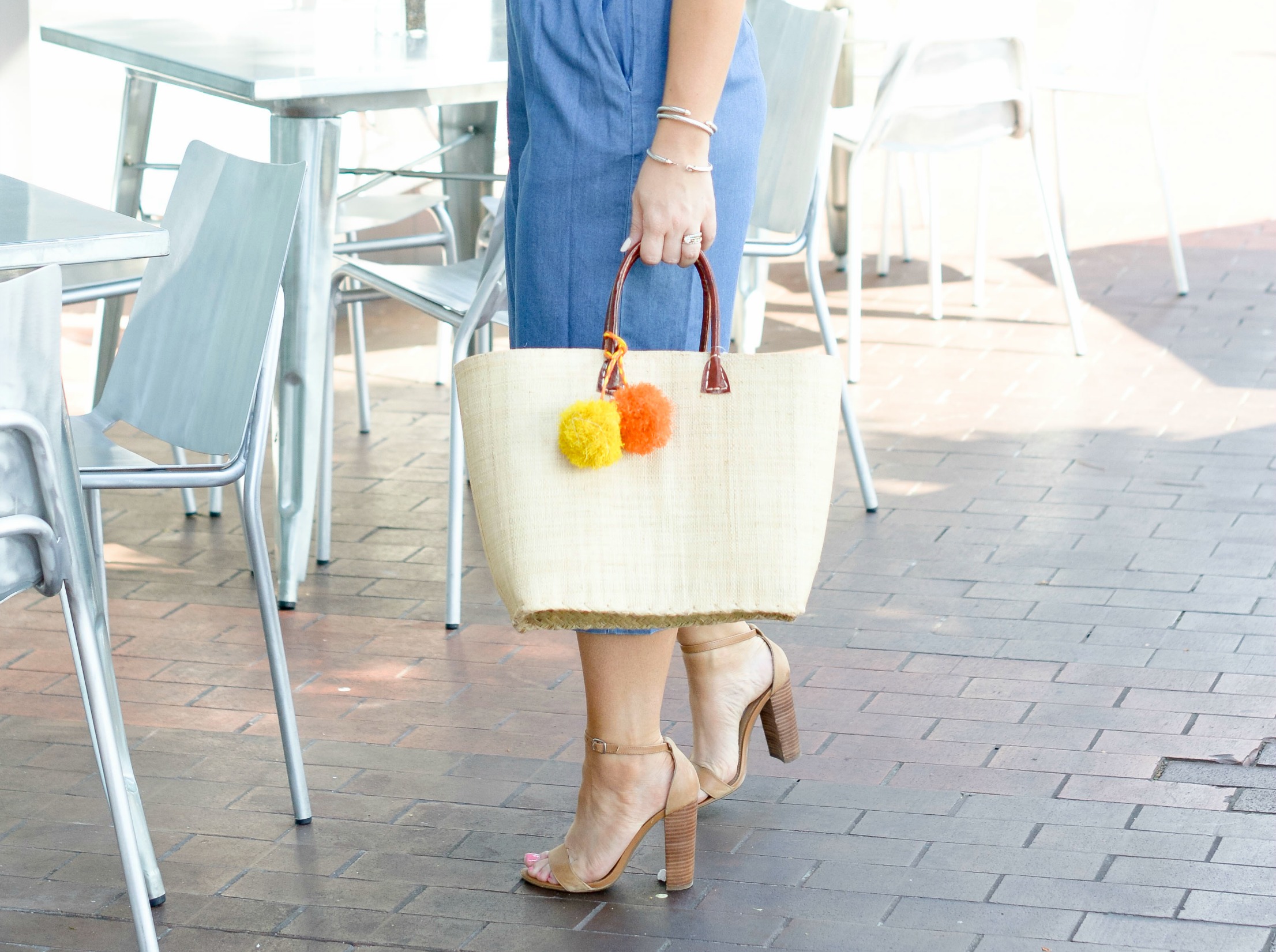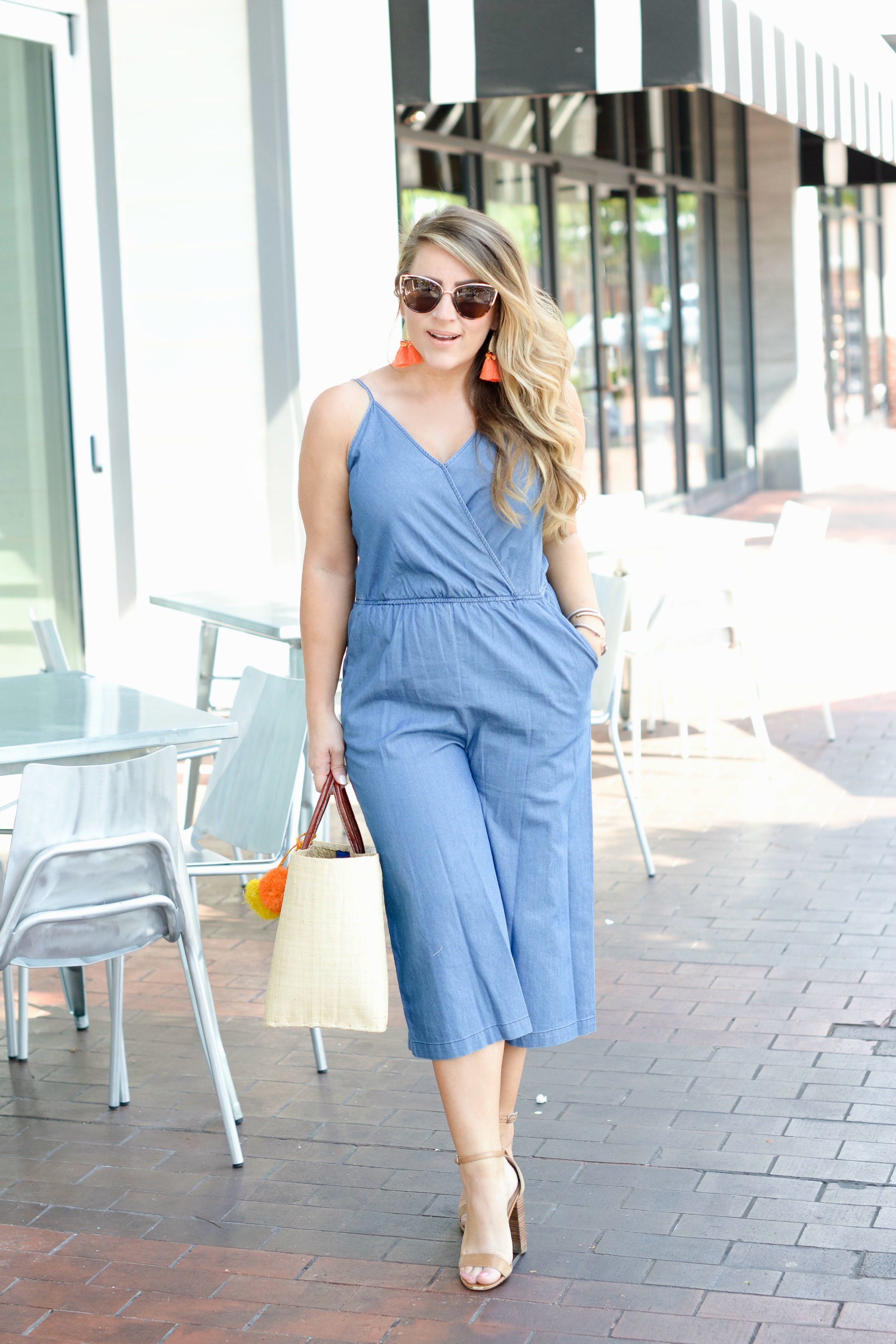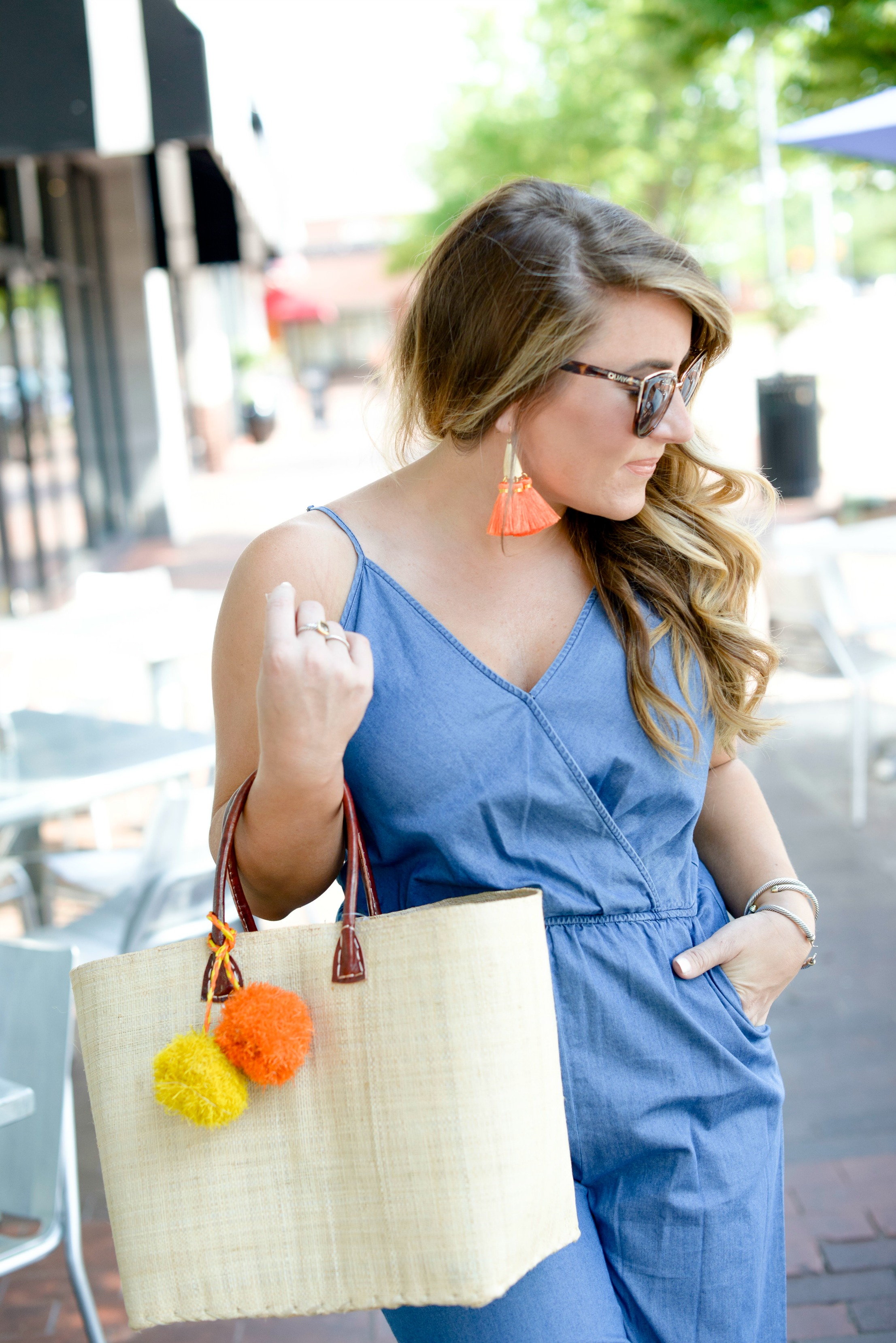 I hope you had a wonderful weekend and were able to spend time with you dad/husband's/friends, etc. Cheers to a new week and another chance for us to get it right. Fill those coffee cups up get to work. We're already 1/5 of the way to the weekend.
Thanks as always for reading, it always means the world to me. And because so, I've teamed up with some amazing ladies to bring you a fun little giveaway! Details below!
Now…it's time for a fabulous giveaway!
I've teamed up with an amazing group of bloggers
to give YOU a chance to win:
a $1,000 Nordstrom Gift Card, just in time for the Anniversary Sale!
Simply enter below by completing the rafflecopter.
You'll receive one entry per completion.
This giveaway is open internationally and runs until 7/3.
Winner will be announced here. Good Luck!
XX