This post has been sponsored by Coffee-mate. All thoughts and opinions are my own. I obviously love Coffee (hints the blog name) and appreciate your support in supporting the brands that make CB&BP possible!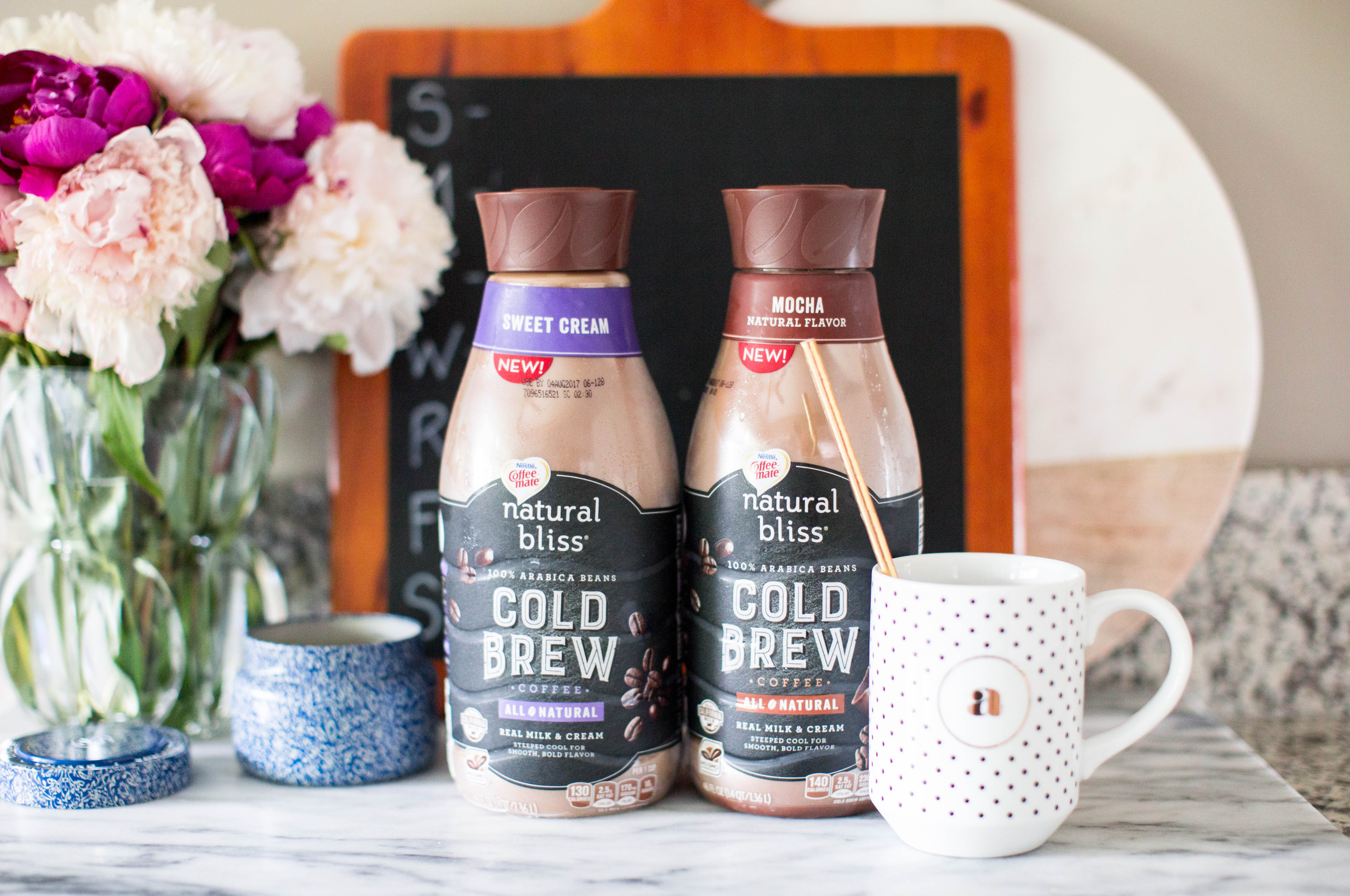 Are you a morning person or a night owl? I definitely don't mind getting up early or staying up late, but when it comes down to productivity, morning is definitely king for me. I wake up so motivated to check boxes off my to-do list, but as the day dwindles, it gets harder and harder for me to not just sit and watch TV or take a nap! J I'm always curious about people's morning routine, or nightly ones (depending on when they feel most productive), so today I've teamed up with Coffee-mate® Natural Bliss® Sweet Cream Cold Brew to share my morning routine with y'all!
Alarm goes off and I snooze, maybe three times (maybe four). 🙂 Then, I play on my phone for what Aaron says is an eternity, but is really 10-15 minutes. Depending on what day of the week it is, I'll wake up around 5:45 AM (weekdays) or 7:00 AM (weekends) and hopefully hit up the gym if I'm feeling it. It's the first thing I do to get it over with and I always feel so much more energized and awake after. If it's not a gym day (as pictured) or I just couldn't drag myself out of bed, I'm still in my pajamas at this point probably delaying showering! 🙂
If I do go to gym, I come home, shower and then it's coffee time! Usually during the summer, I crave iced coffee and since we live in NC, sometimes even during warmer winter days! I absolutely love the Coffee-mate® Natural Bliss® Sweet Cream Cold Brew. Aaron is a big fan of the Mocha flavored, so during this time of year, we typically have both. I pour a big glass over ice and I'm ready to take on the day. I love this because it's all natural and has real milk and cream instead of the fake stuff.
Check Emails. Some days I have more time for this, but I typically at least sit down for 30 minutes to an hour and check emails or finish up work from the night before. This might include finishing a blog post, editing photos, or who am I kidding…..playing Yahtzee online. 🙂
Make my daily "to-do" list. Yes, I am one of those people, but I love knowing what I MUST get done each day. By this time, it's on to my second cup of Coffee-mate® Natural Bliss® Sweet Cream Cold Brew.
Do a quick pick up. I do this every morning and I swear by it. With coffee in hand, it's a 10-15 minute rush to pick up anything around the house that's out of place. It makes cleaning once a week much easier!
Now onto the fun. Getting dressed and makeup! I either dress for errands or for work at this point, picking out what fits with my mood. With some light summer makeup, I'm ready for the actual "nitty gritty" of my day!
Pour my coffee into a travel mug and I'm on to the next phase! By now, I'm most likely thinking about lunch and craving Chick Fil A. haha #keepingitreal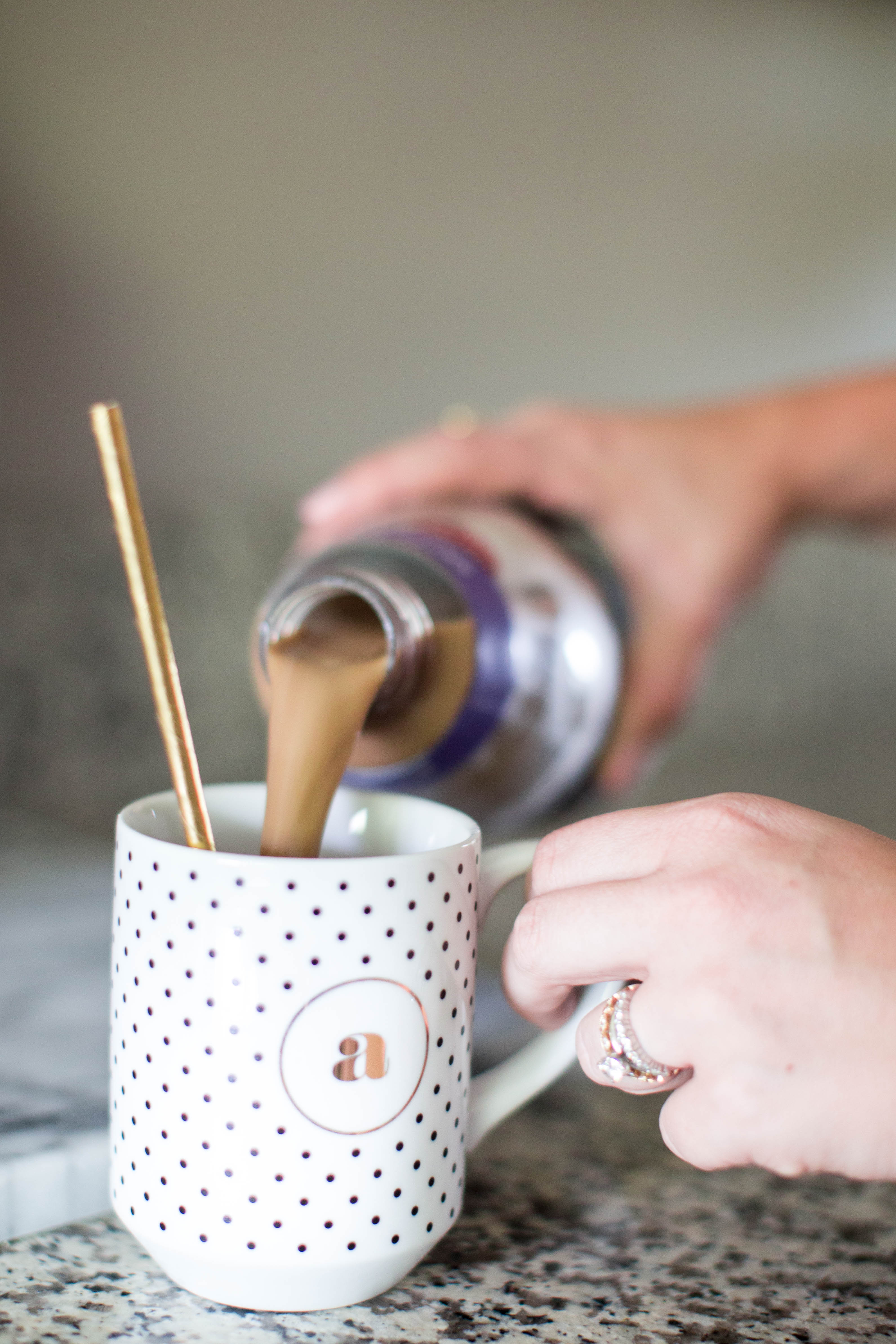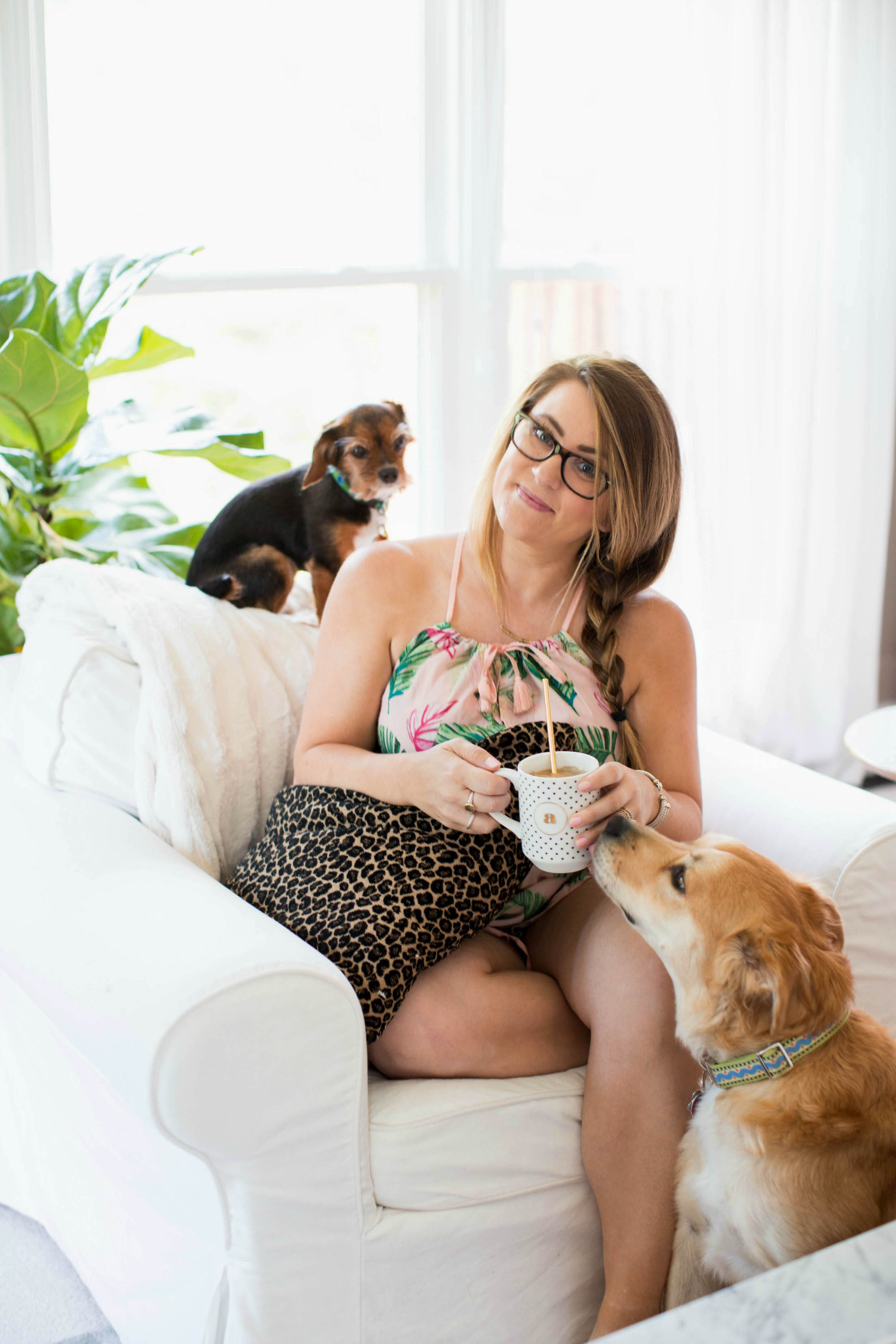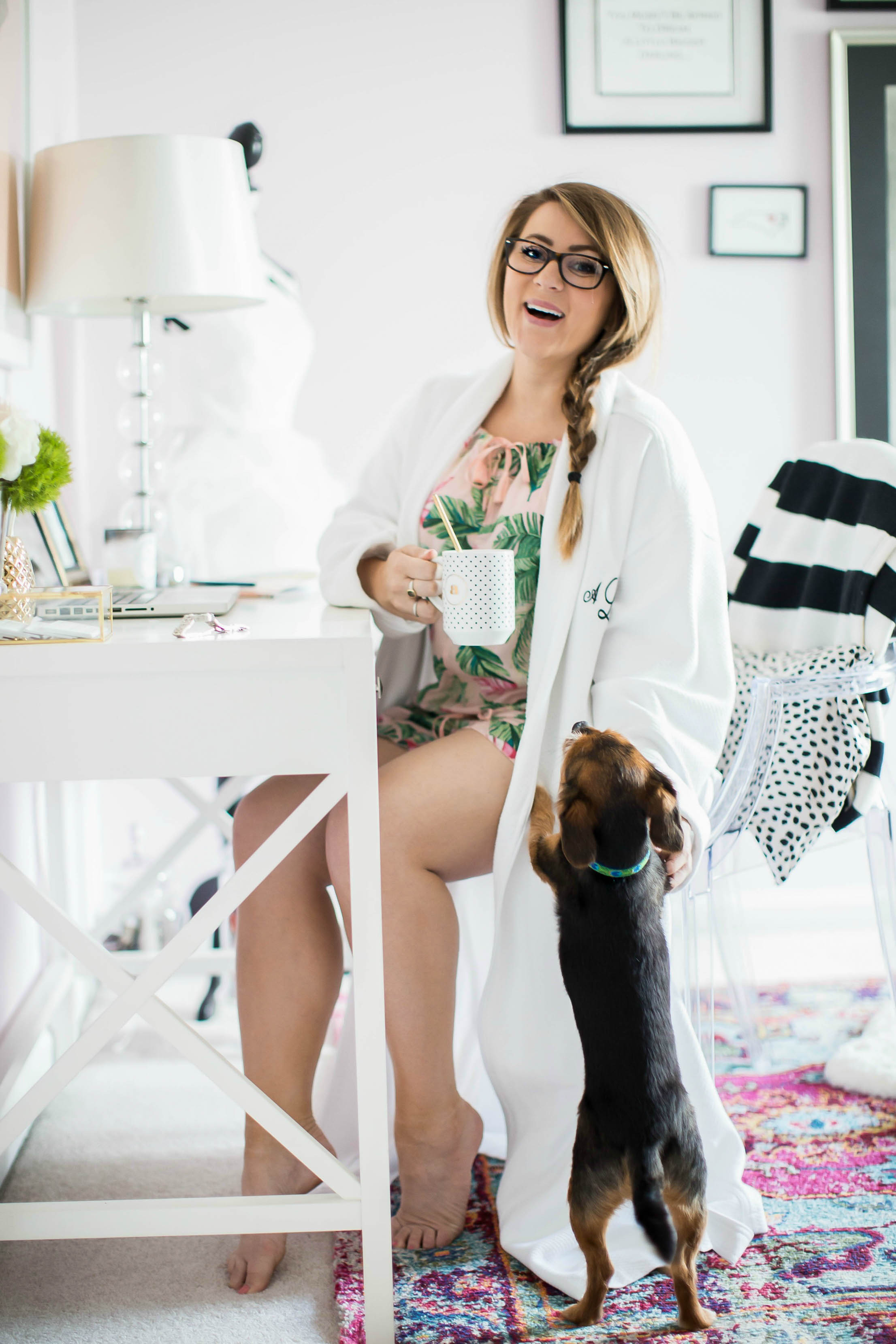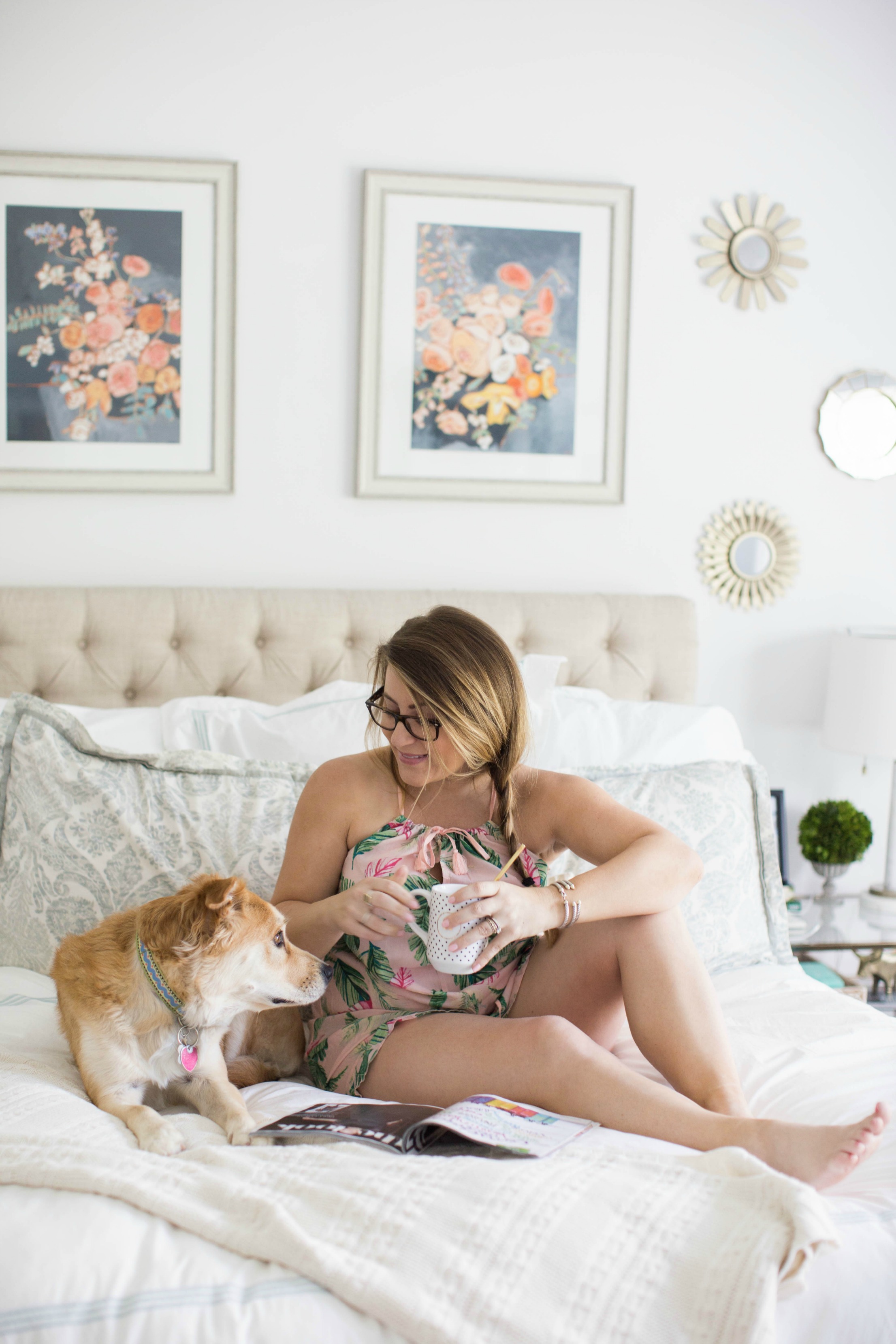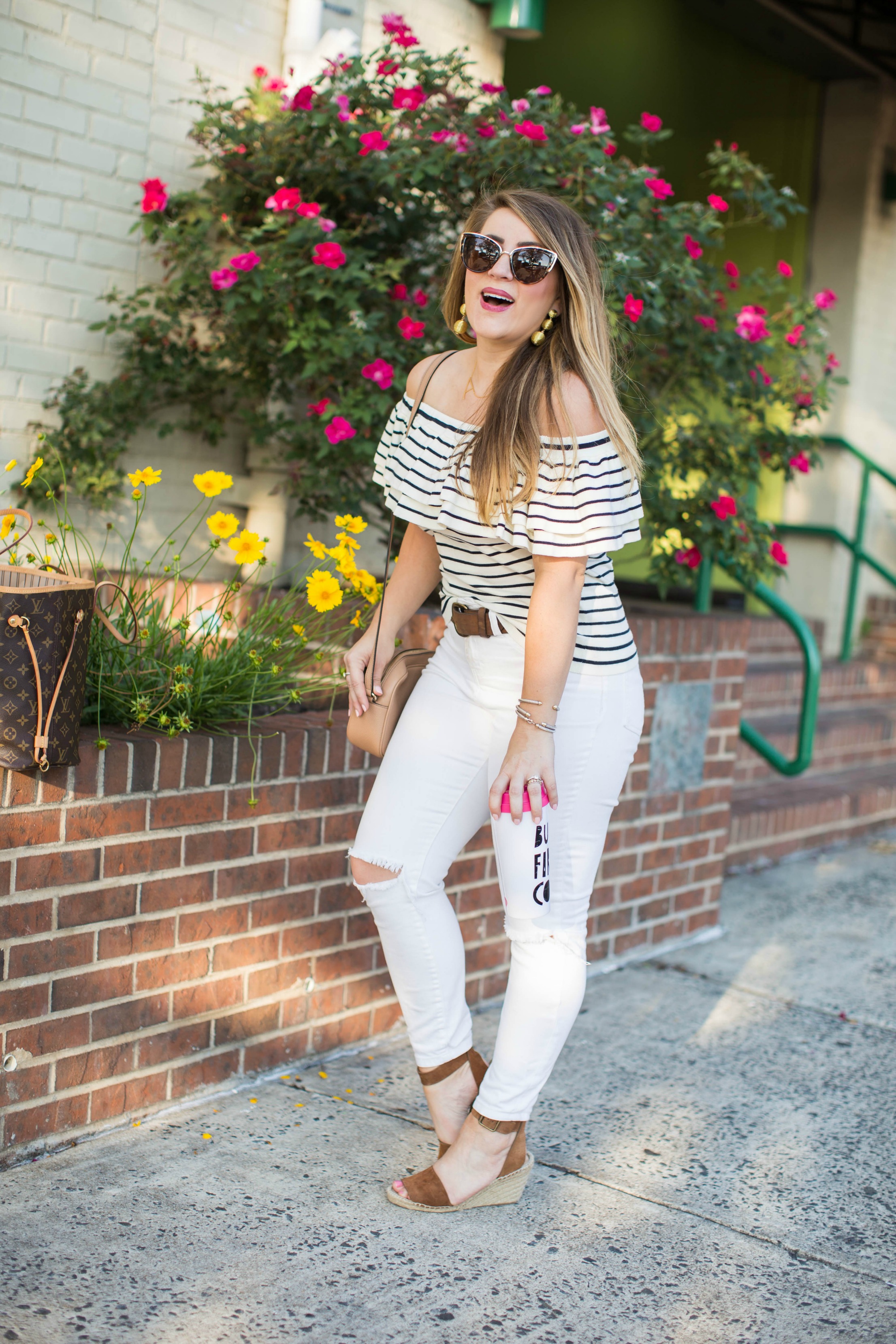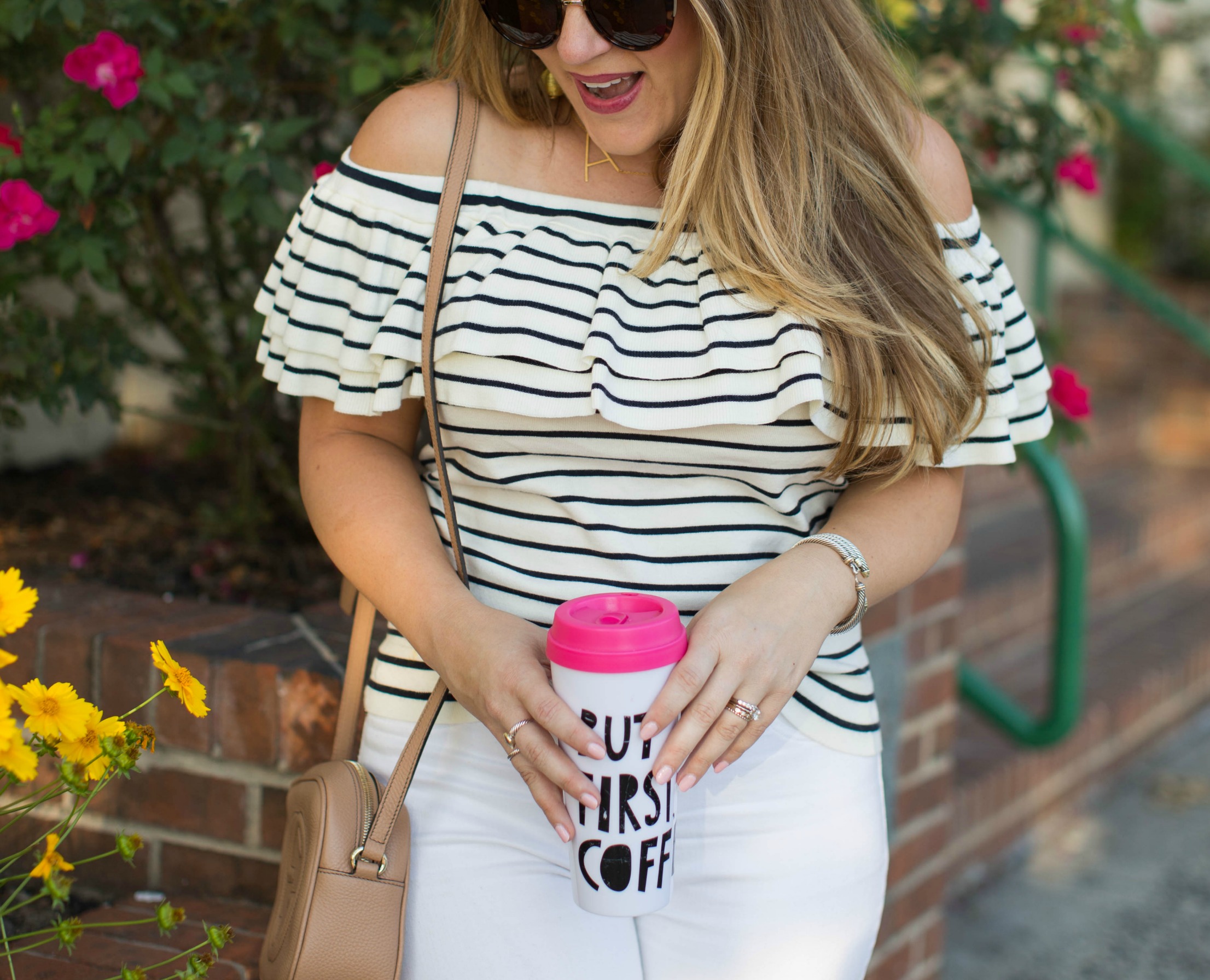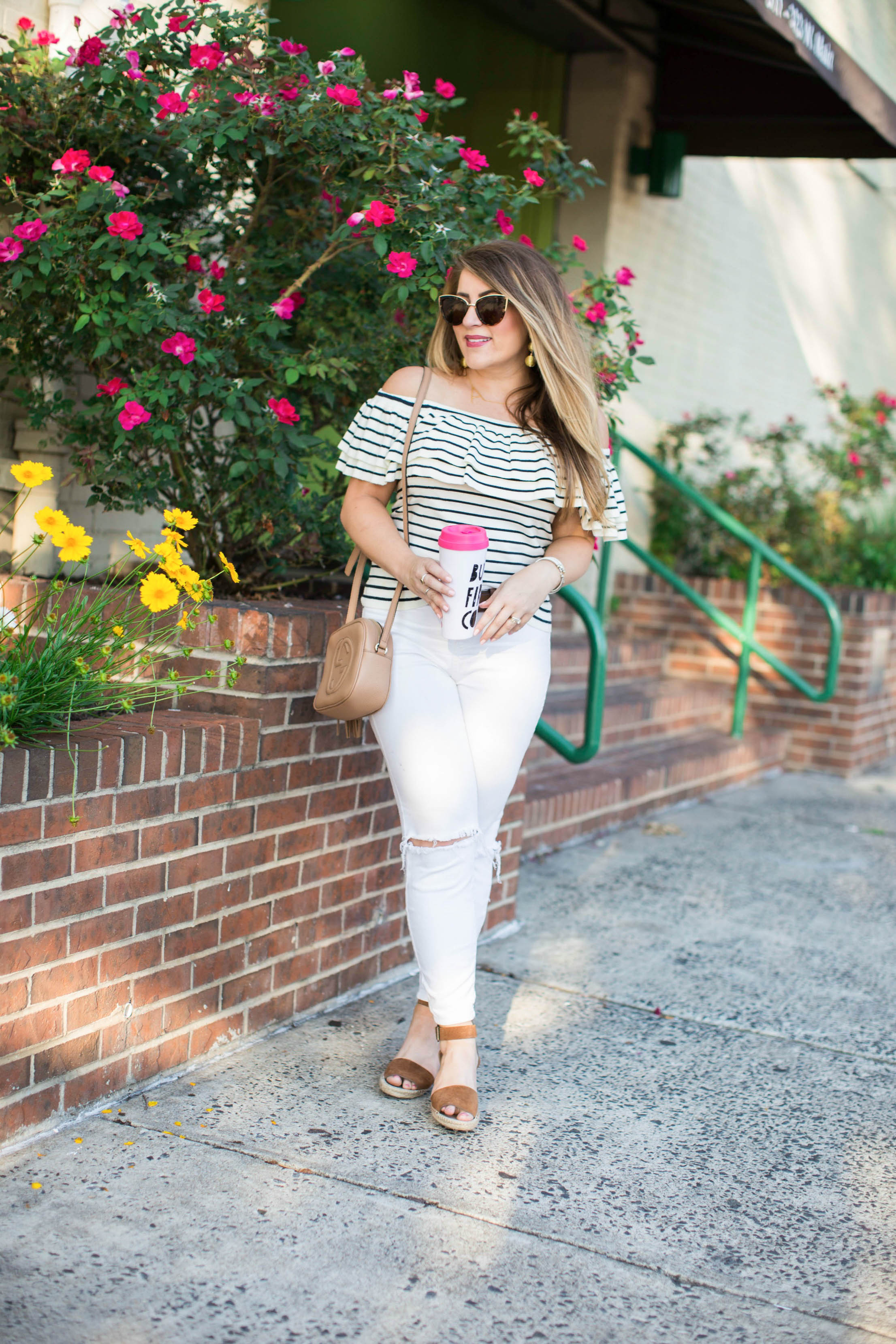 I'd love to know if you've tried Coffee-mate® Cold Brew and what your thoughts are. I'm a huge coffee drinker (hints the name of this blog), so I consider myself pretty picky and this is delicious! To check if these are available at a store near you, click here (Please note, this product is currently only available on the West Coast).
Have a great day friends! What about you? What is your morning routine?