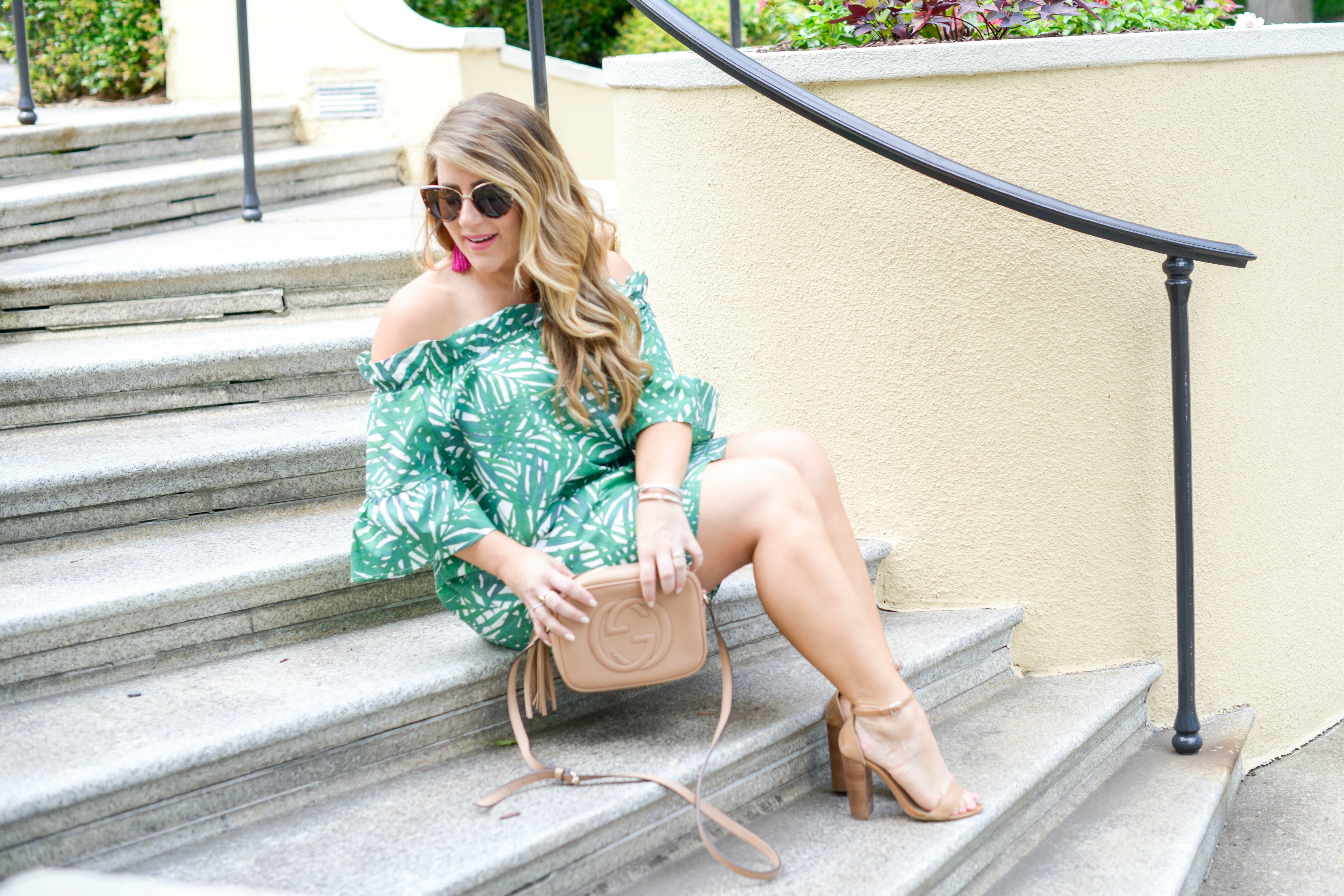 Dress via Charlottes / Shoes / Bag / Earrings / Sunglasses via Impeccable Pig / Bracelets
Happy Monday friends! What did y'all do this weekend? Aaron and I finished up a big project that I'll be sharing soon and I kinda/sorta got my closet organized/cleaned out. I say kind of because while I got rid of a big laundry basket of items, it wasn't as much as I needed to get rid of, but when I was cleaning, I just wasn't in a "try on" mood, which means getting rid of clothing difficult. You know what I mean? So basically I just went through the items and either decided to like and keep, or get rid of. At the beginning of this spring, I made a to-do list with every closet, nook and drawer on it to clean out and the closet was last on the list. Oddly though, since cleaning out things takes so long, especially when it's just a side project,  some of the first items I cleaned out are already looking a little messy. 🙂 #oops
Along with getting items marked off the to-do list, Aaron and I started the most recent season of House of Cards and it's already a doozy. Do y'all watch that show? I can't help but compare it to the most recent election and just think about how much fun the writers probably had writing this season. I really like the show, but I have to admit, it kind of makes me sick sometimes just how everything is (i.e. their marriage) and oddly enough, it makes me really happy that I'm really just not that into politics, but I am into great TV shows. 🙂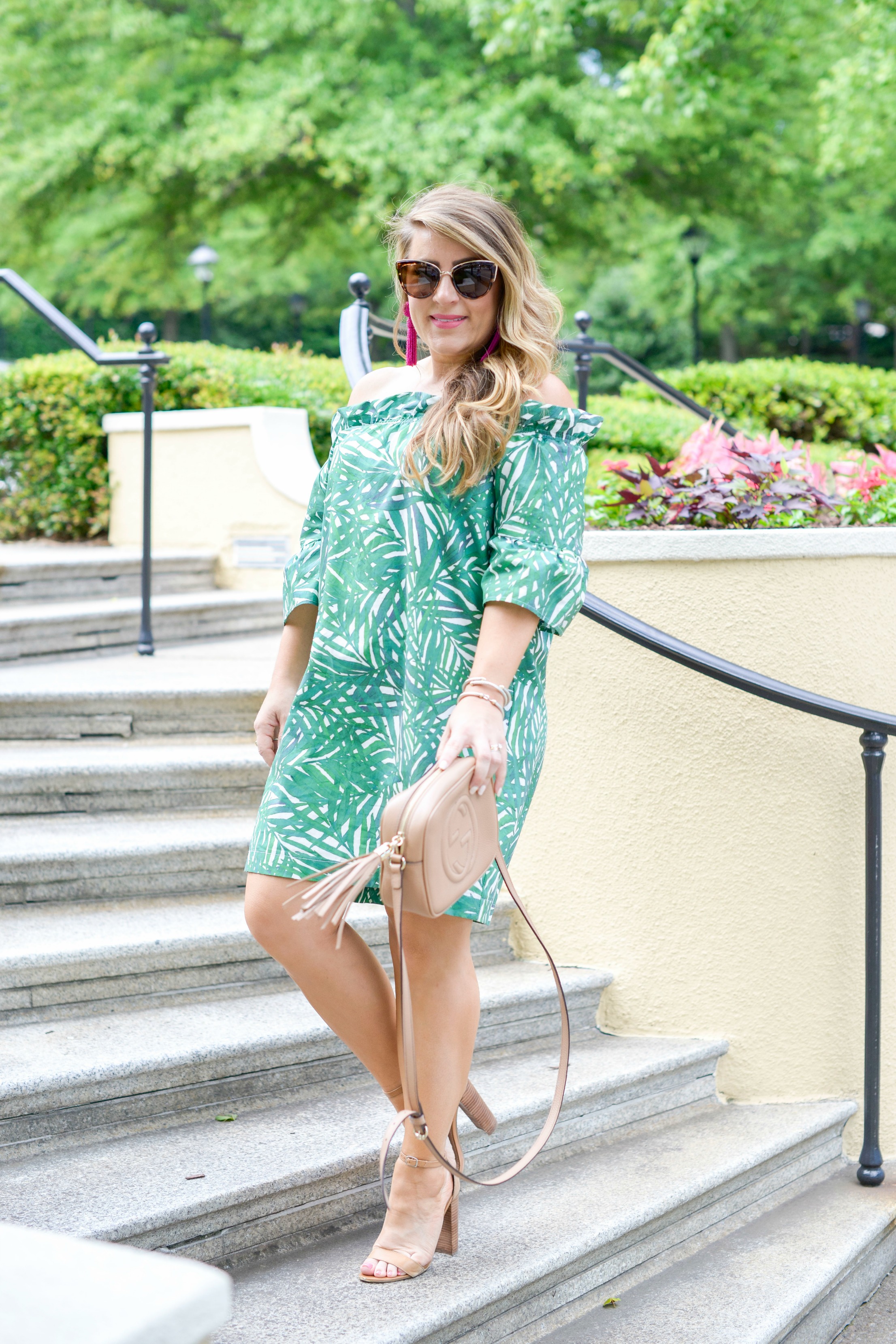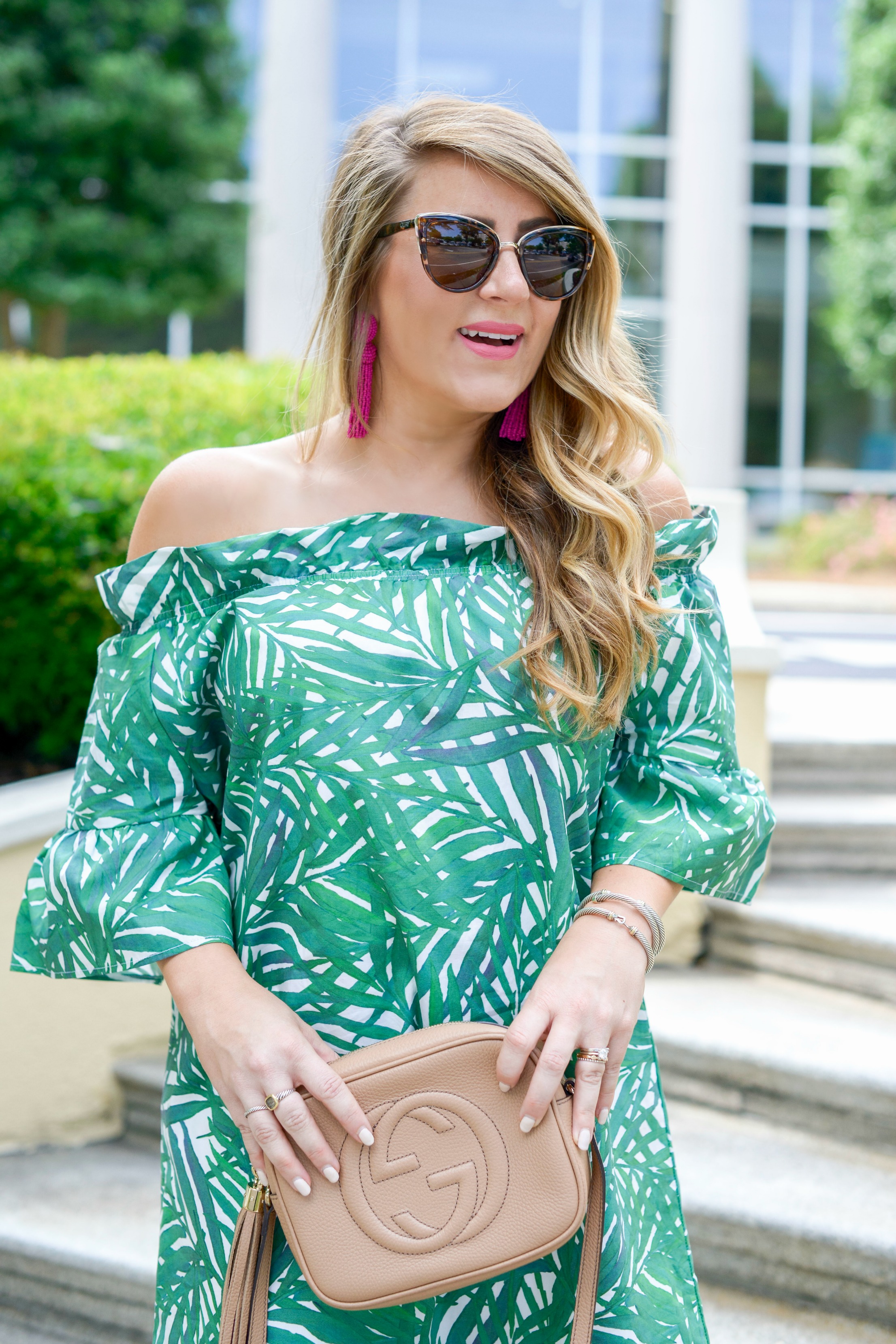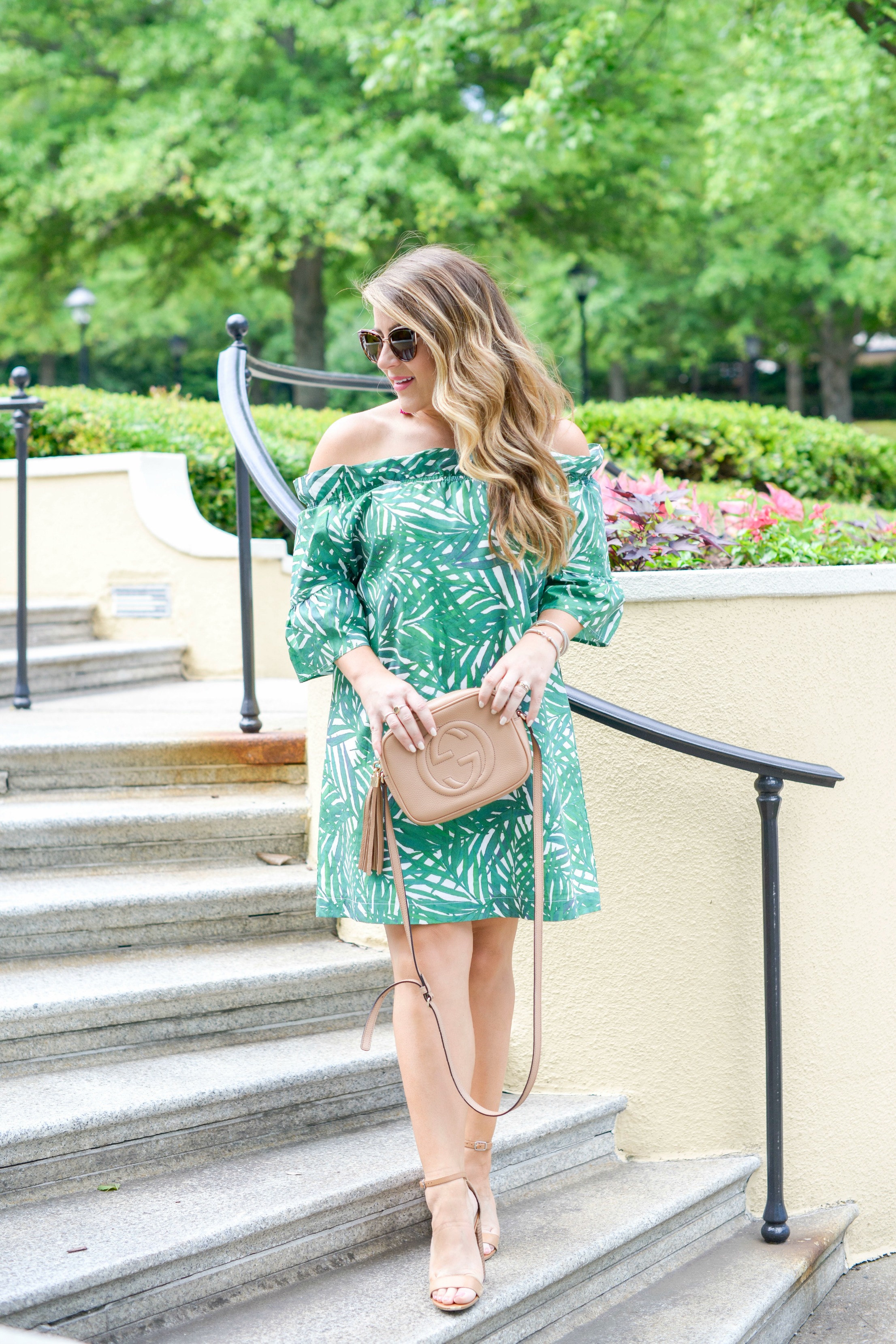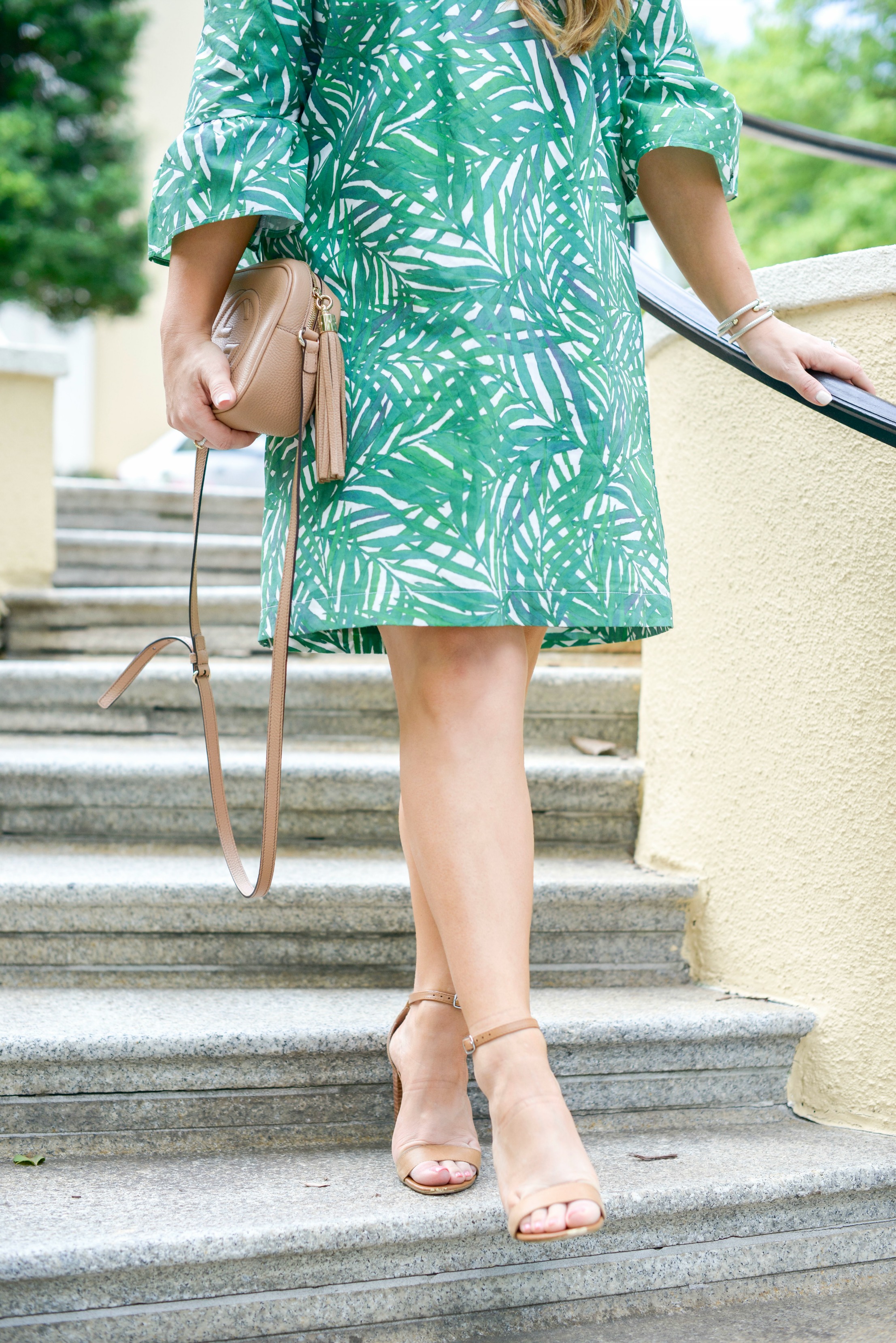 If you're local to the area and haven't been to Cameron Village, or more specifically, Impeccable Pig or Charlottes, you must visit. Cute selections, but also the NICEST sales gals, I love going in there every single time. If you're not local and need a green off the shoulder dress (like we all do), I linked a few similar options below.
Now, I'm on to my first cup of coffee which will be followed by many more I'm sure….after all #mondays
Also, don't forget about the amazing giveaway below! There is still time to enter!
XX
Now…it's time for a fabulous giveaway!
I've teamed up with an amazing group of bloggers
to give YOU a chance to win:
a $1,000 Nordstrom Gift Card, just in time for the Anniversary Sale!
Simply enter below by completing the rafflecopter.
You'll receive one entry per completion.
This giveaway is open internationally and runs until 7/3.
Winner will be announced here. Good Luck!