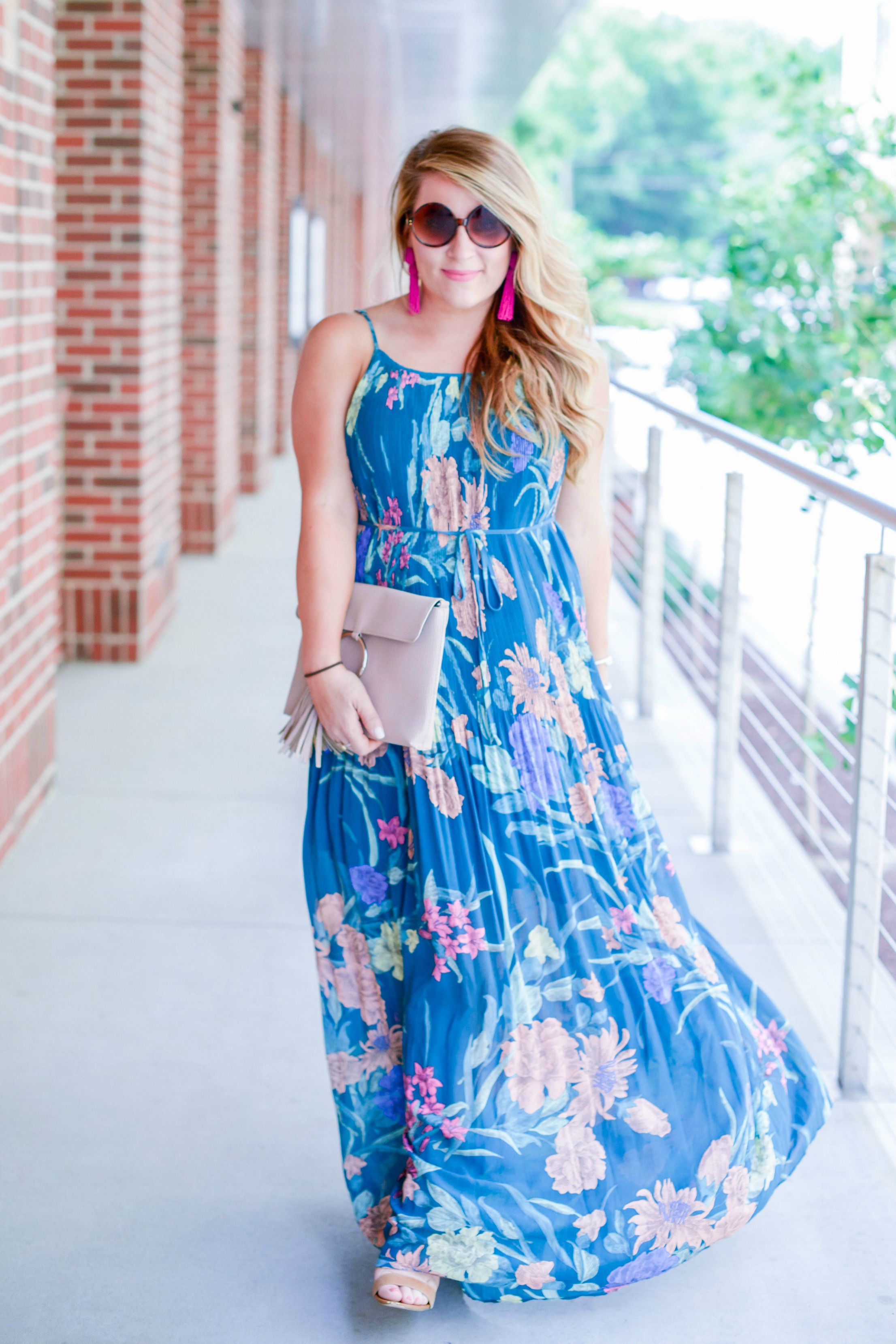 Dress & Clutch via Impeccable Pig / Sunglasses (similar) / Earrings / Bracelets / Shoes
I'm 5'2 and I think it's a common misconception that short girls can't wear maxis, because guess what? We can. And in the summertime, they are some of my favorites to wear because I'm not a fan of my legs, but they are still cool and breezy like a normal dress. Plus, who can pass up a gorgeous Maxi like this one from the Impeccable Pig in Cameron Village? Not me and neither should you. Today I wanted to share my Short Girl's Guide on how to wear a maxi dress if you're a little on the shorter/petite side like I am!
Get it Tailored – is it too long? No problem. You should have a great tailor not matter if you're tall or short. they can literally work wonders and spending an extra 10-15 bucks on a piece to make you look amazing is totally worth it. For my maxi dresses I like them to barely skim the ground and cover my shoes but that's a personal thing. What you don't want is four inches of fabric dragging behind you. If you hate spending the extra cash, buy this and DIY.
Add a heel – You don't have to go crazy, but you can add a slight heel like a kitten or even a wedge. Or, if it's still a little too long, bust out your faves and do it big!
Cinch the waist – Whether it has a tie, or you need to add a belt, this can not only help with the length, but also create that wanted hourglass shape. It makes you look like a person and not a garbage bag. 🙂
Check Your Options in Store – See if your store has a petite section, or if you're small enough, even the kids! These areas have shorter options designed for shorter bodies in mind and while you may be thinking I'm crazy, it's so true! Just an FYI, usually you have to size up in Petites. But when you're trying to look your best, I hardly think size maters!
Keep it Flowy at the bottom– This is a person preference, but if it's flowy and you belt it, it creates this whimsical look that just darling. Stiff and rigid fabrics can tend to cut us in half and make us look as though we'll topple over. If you're loving that sexy/slinky look, opt for a dress that's slinky from the top to the bottom.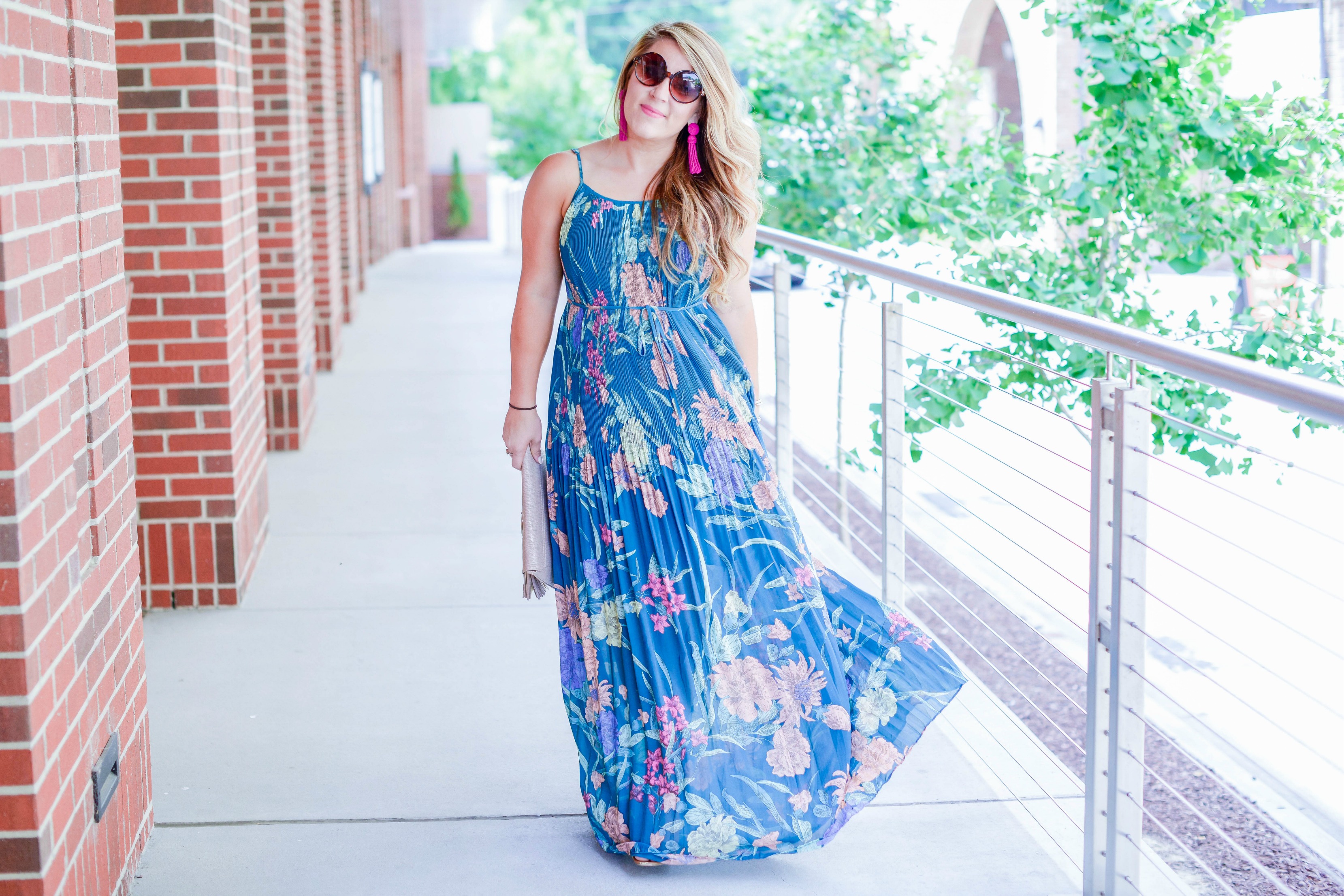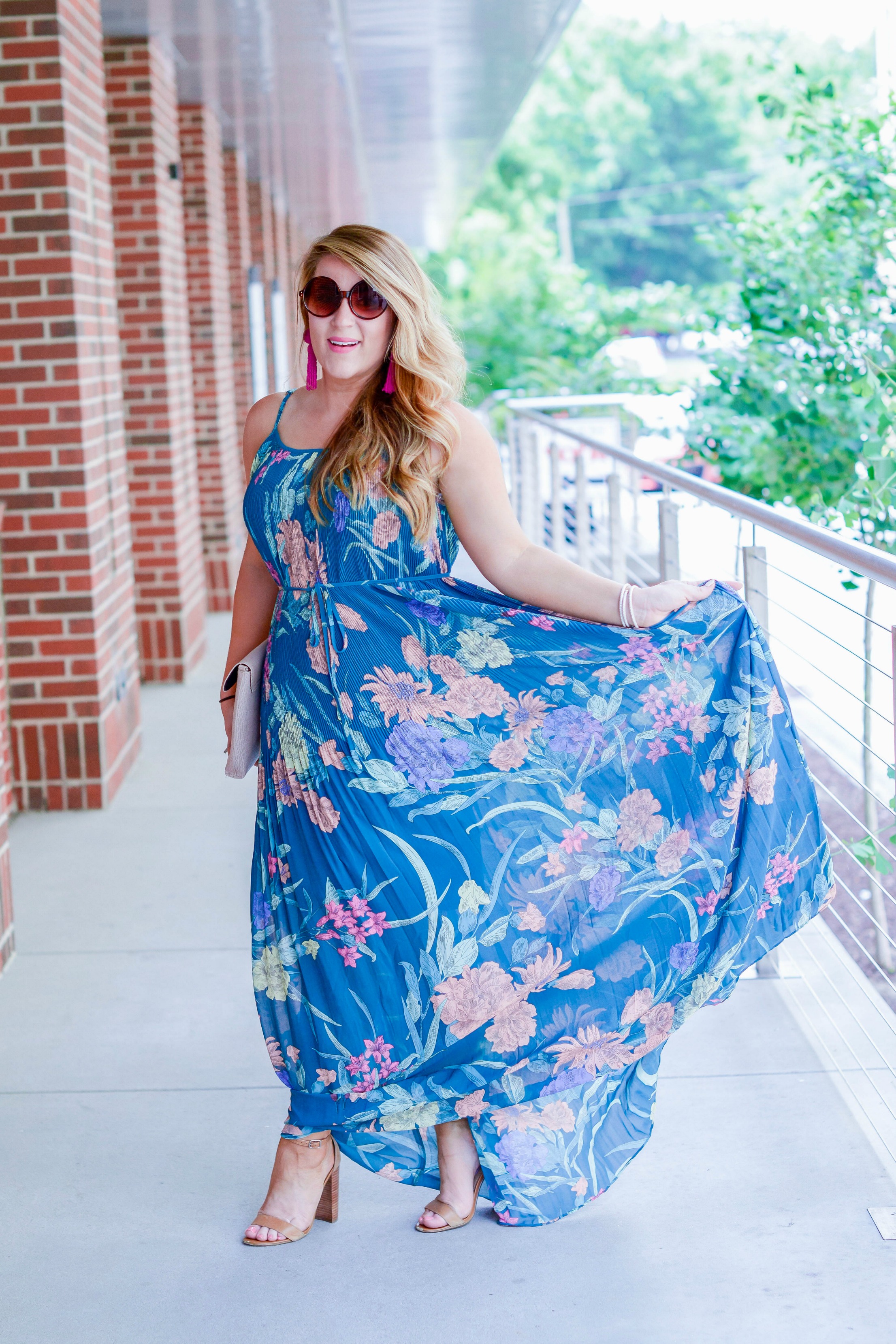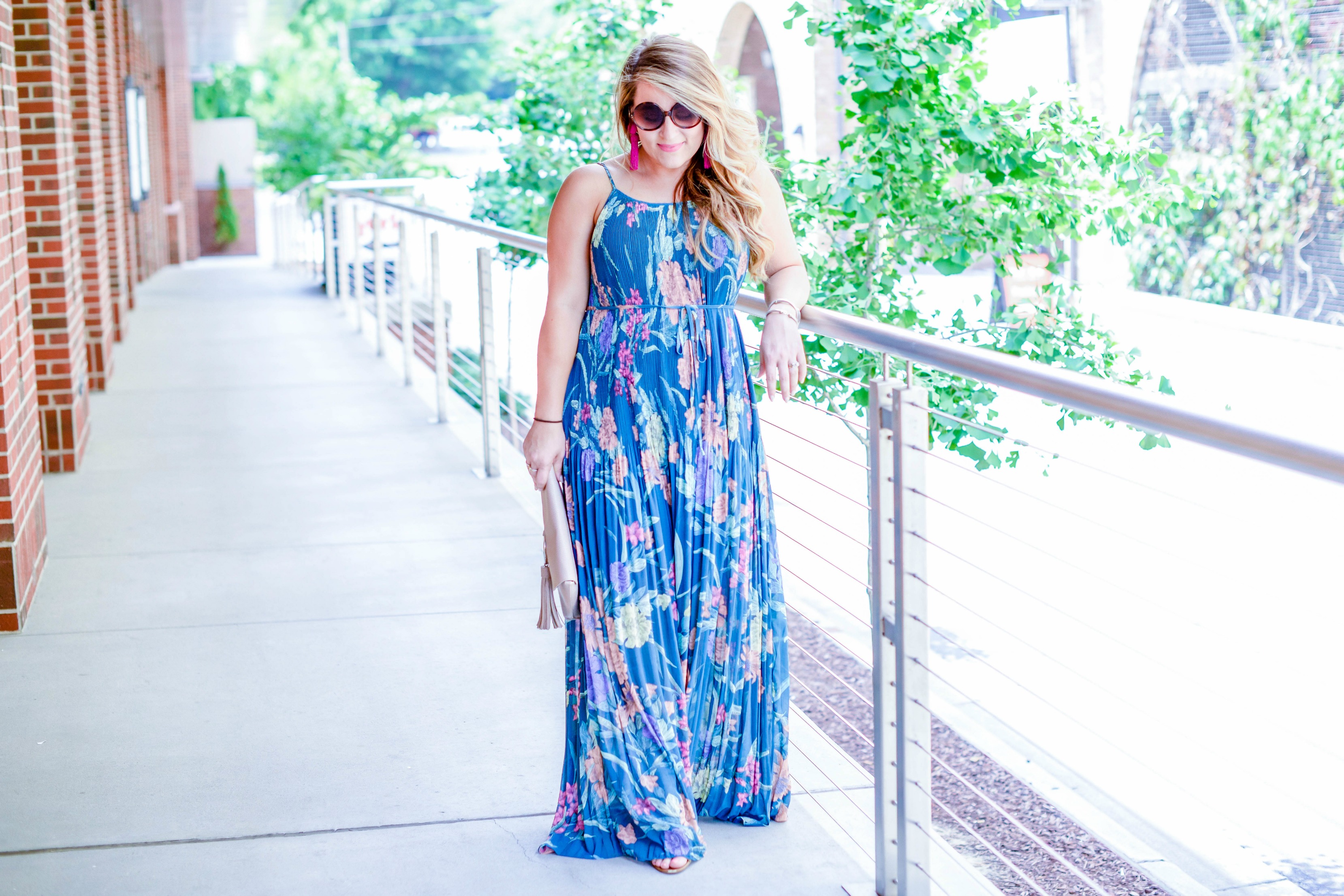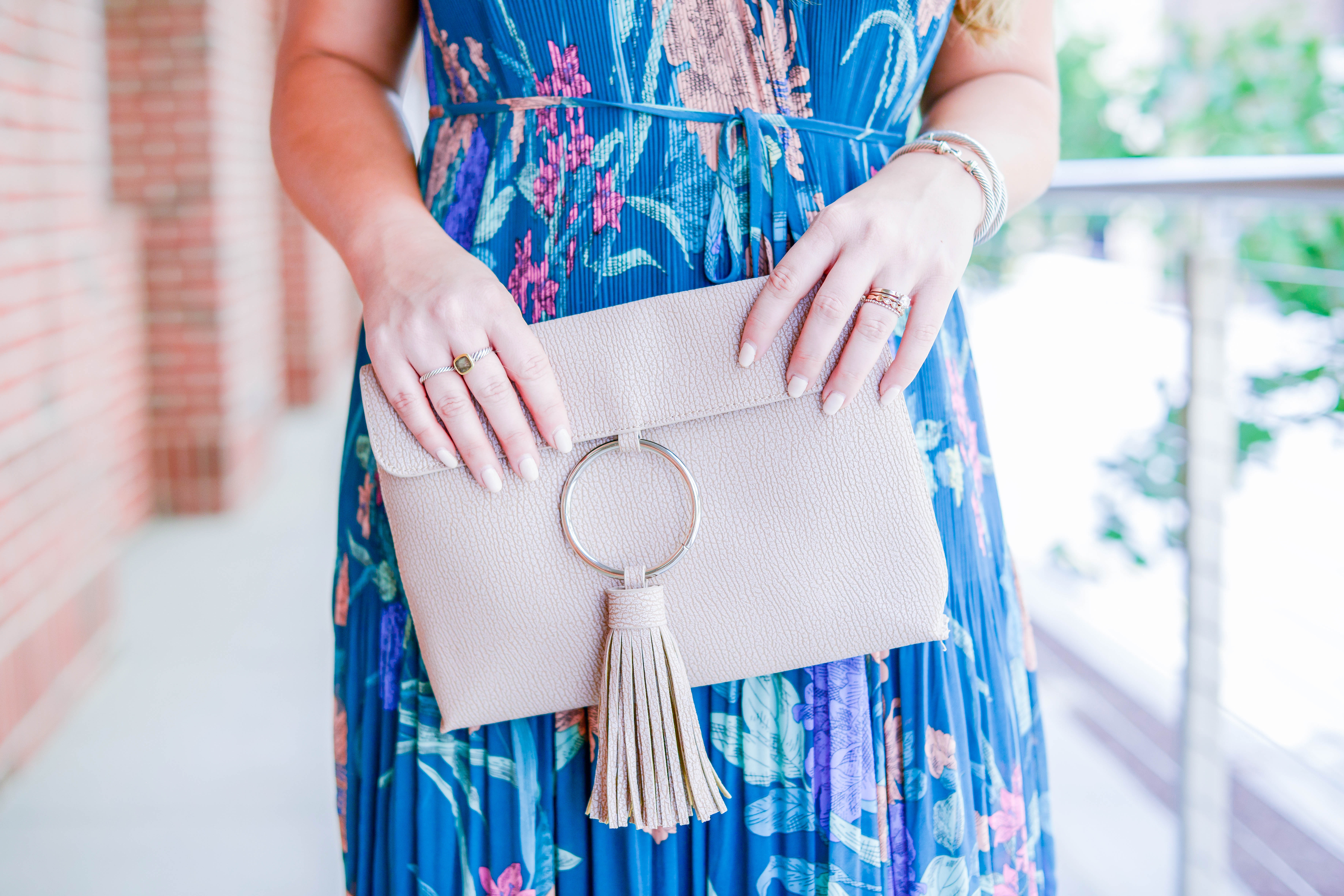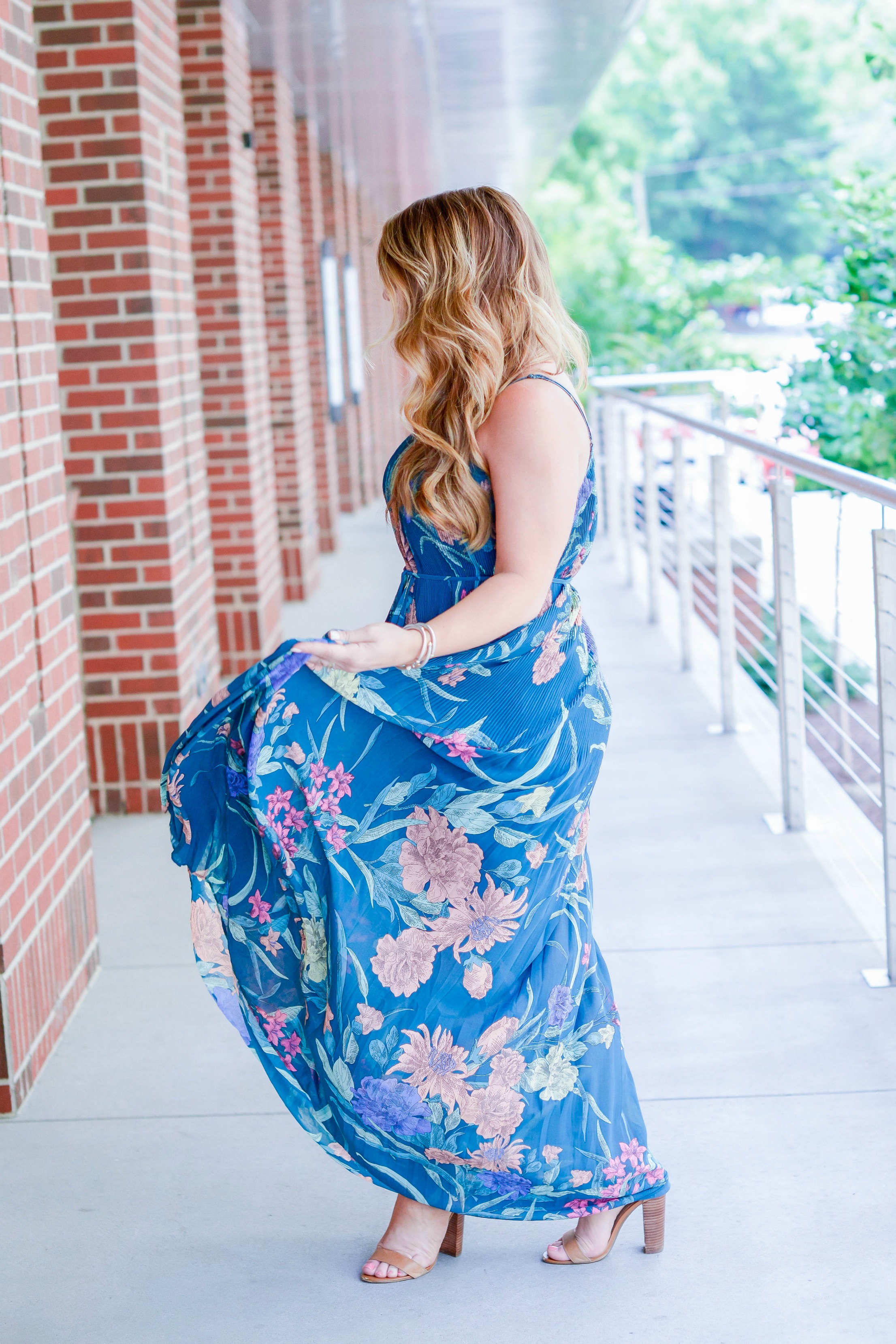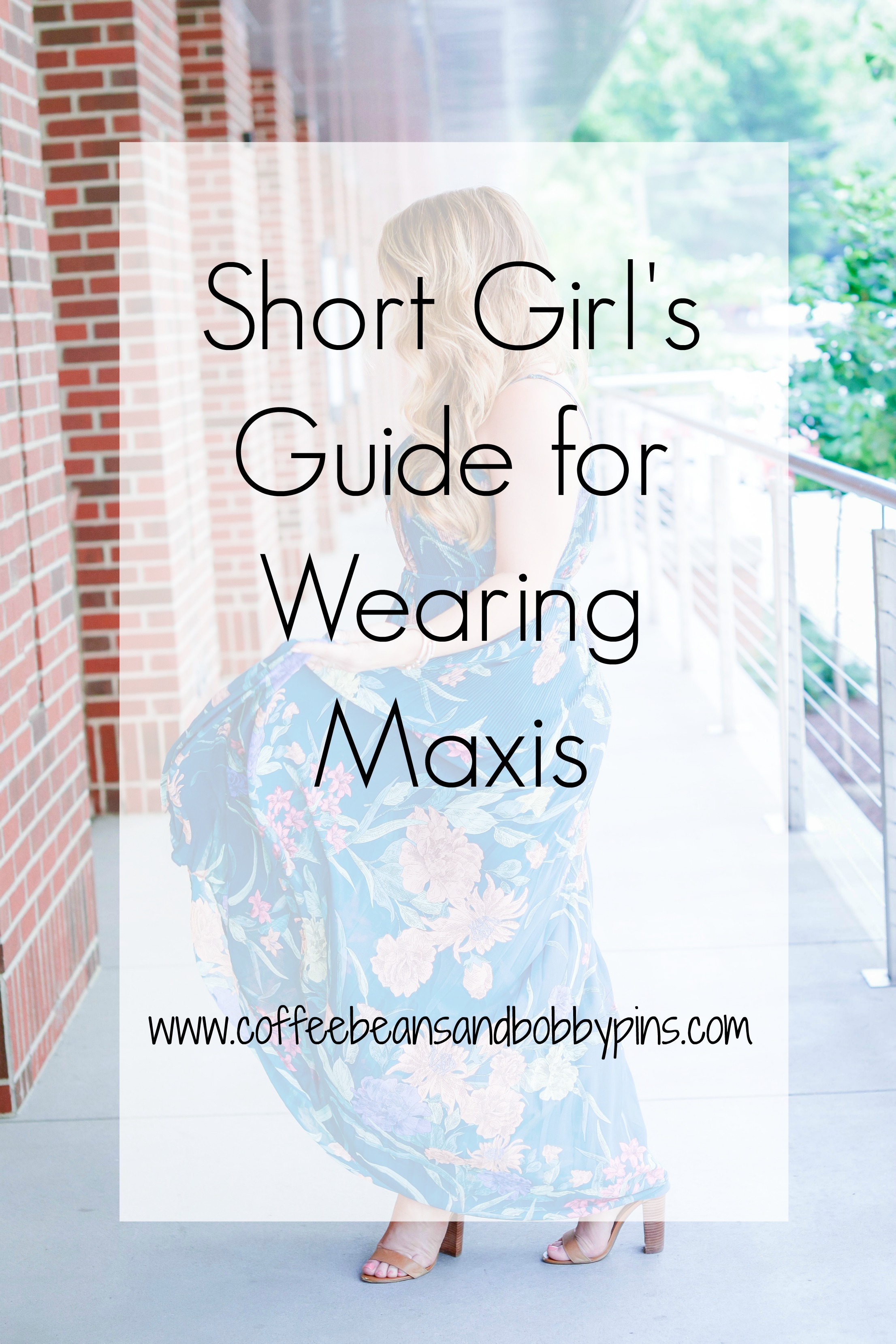 What am I missing my fellow shorties? I'd love to know! 🙂
I'm off to grab another cup of the good stuff and head off to work, but I hope your Tuesday is wonderful and that you accomplish that whole to-do list. I believe in you!
XX