Shoes / Dress, Necklace via Mod Mule / Clutch via Bevello / Sunglasses / Shoes
Are you sick of seeing this cognac clutch yet? I'm sorry if so, but it just seems to go with everything including this adorable OTS dress from Mod Mule (one of my new fav. stores in Cameron Village). This time of year is already a reminder of why I love the fall, because NC in June/July/August/Sept. and even into Nov. is HUMID y'all. I am used to this type of ick from Ohio, but it's thick in NC. If you don't know humidity in your state, bless you! It's the worst and makes you hair look like a mess and your clothes stick. So, lightweight is ALWAYS a good idea and that's just what this dress is! (insert praise hands!).
If you have humidity hair tricks, please share, I would LOVE to know them. My best one is what I like to call a top knot! 🙂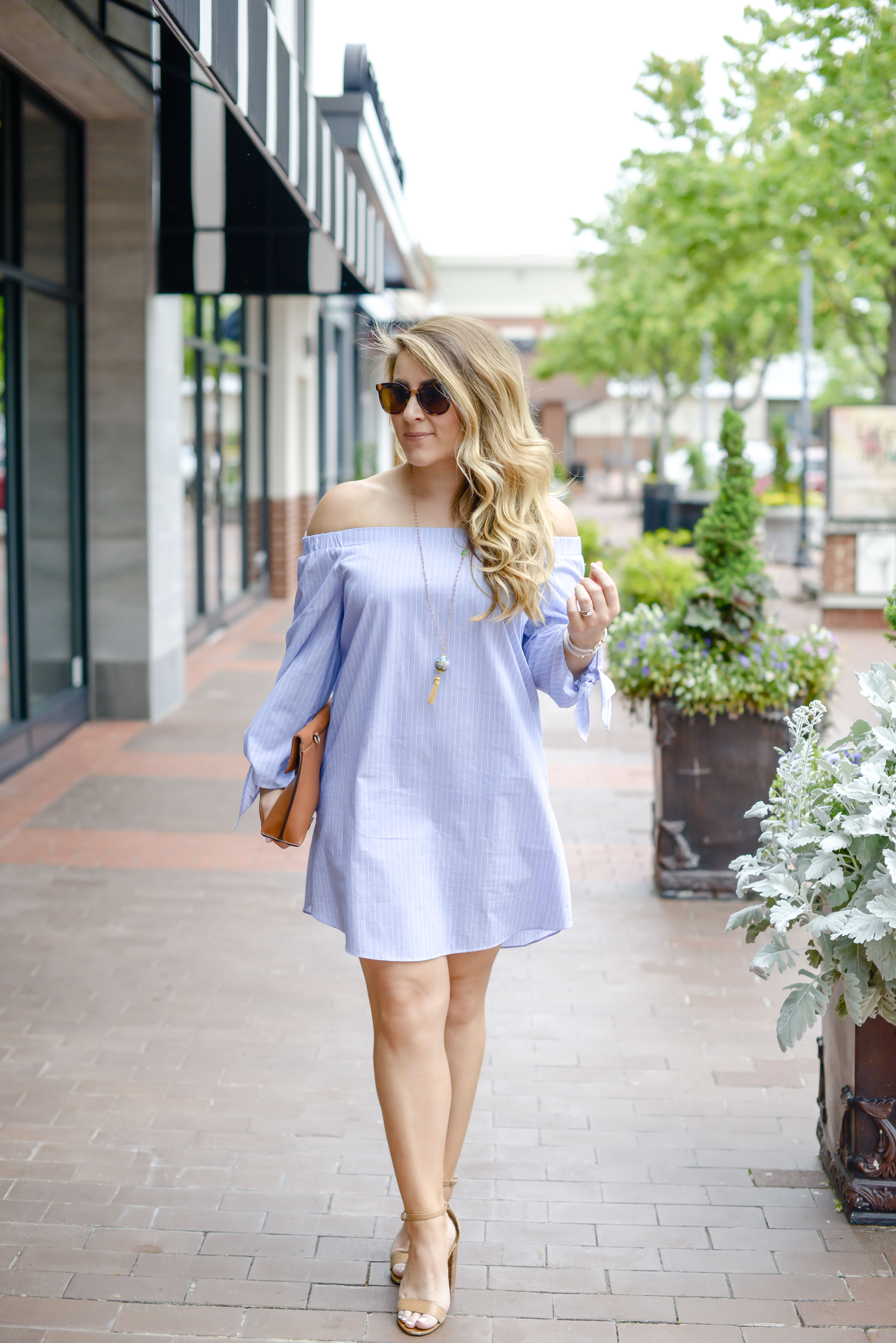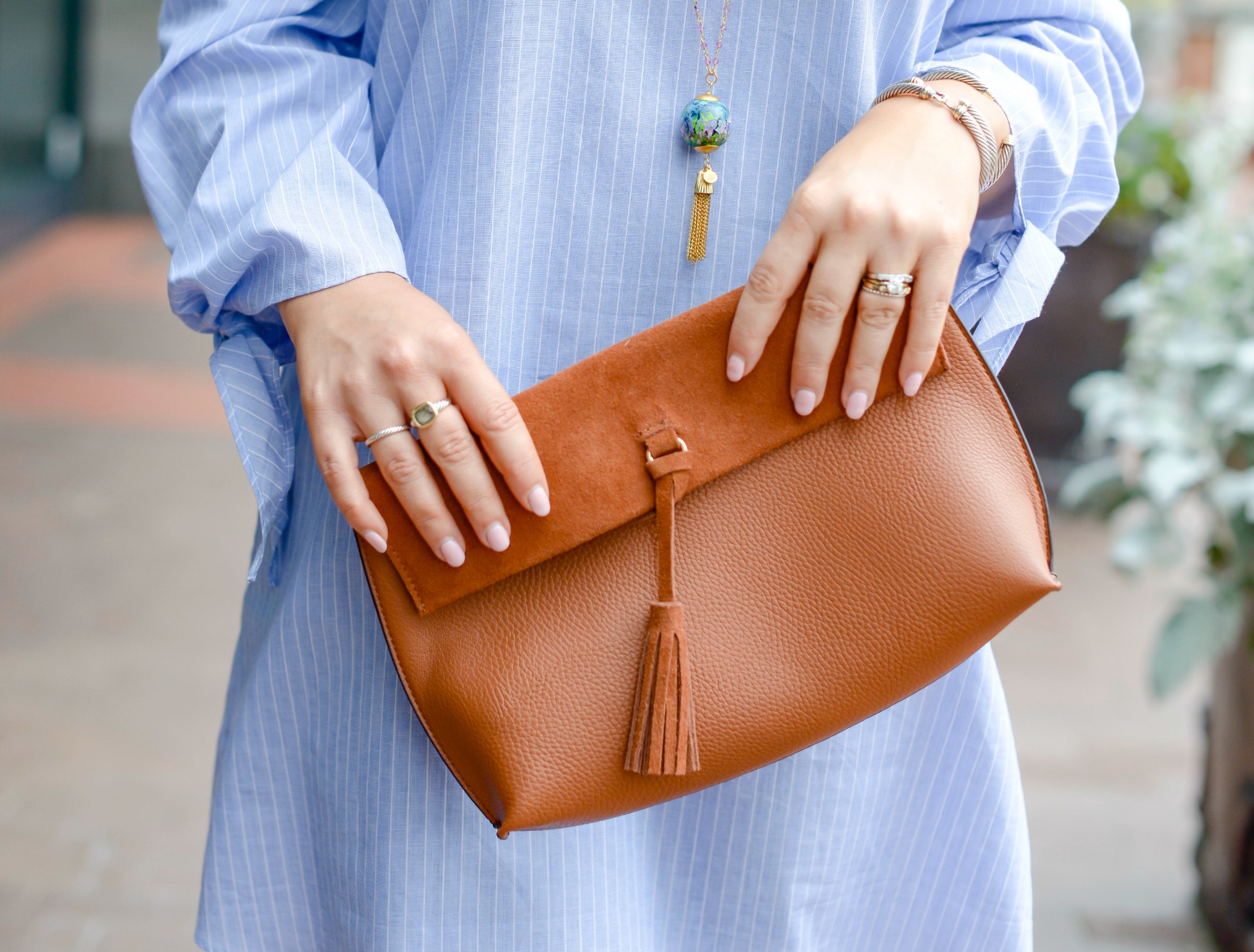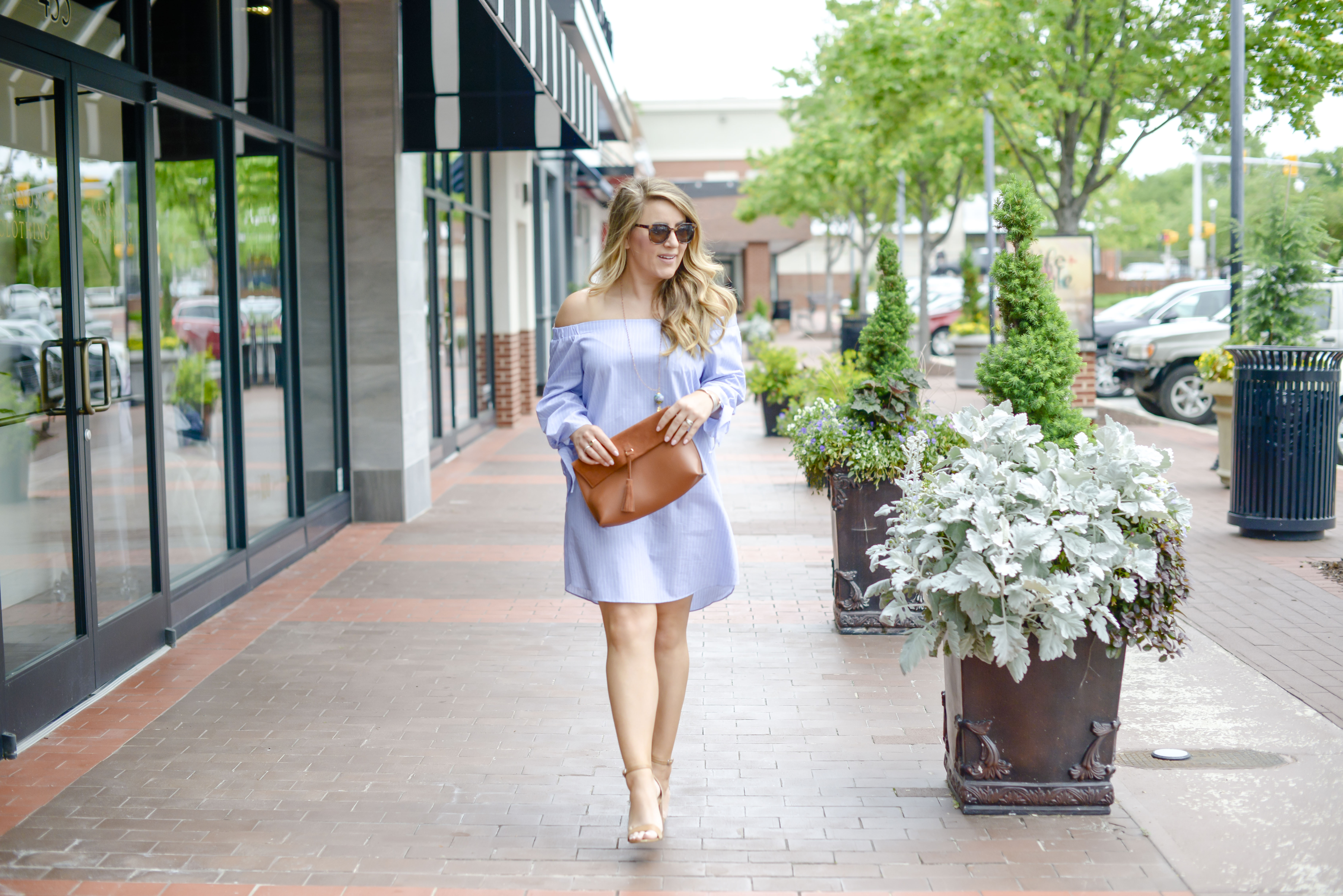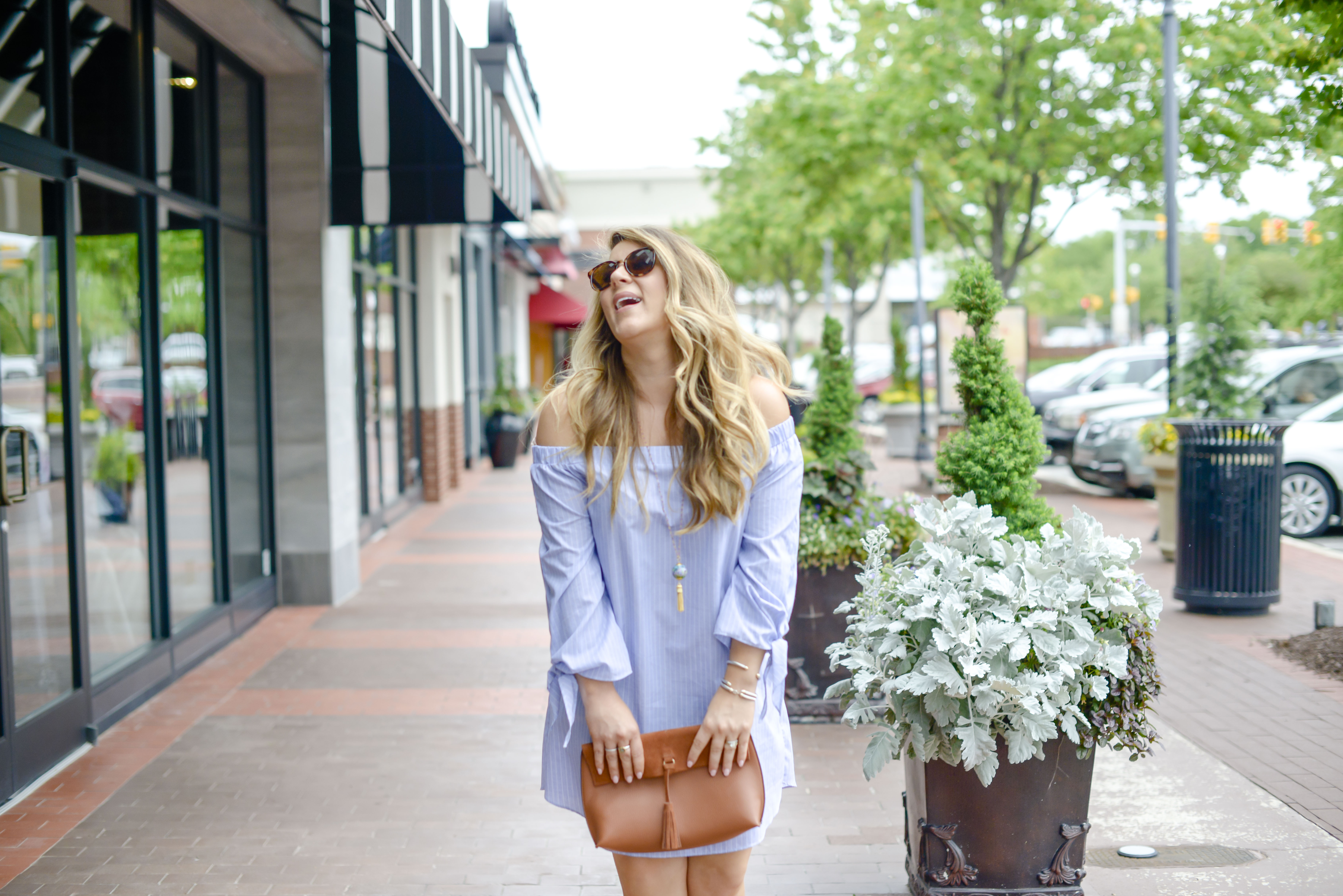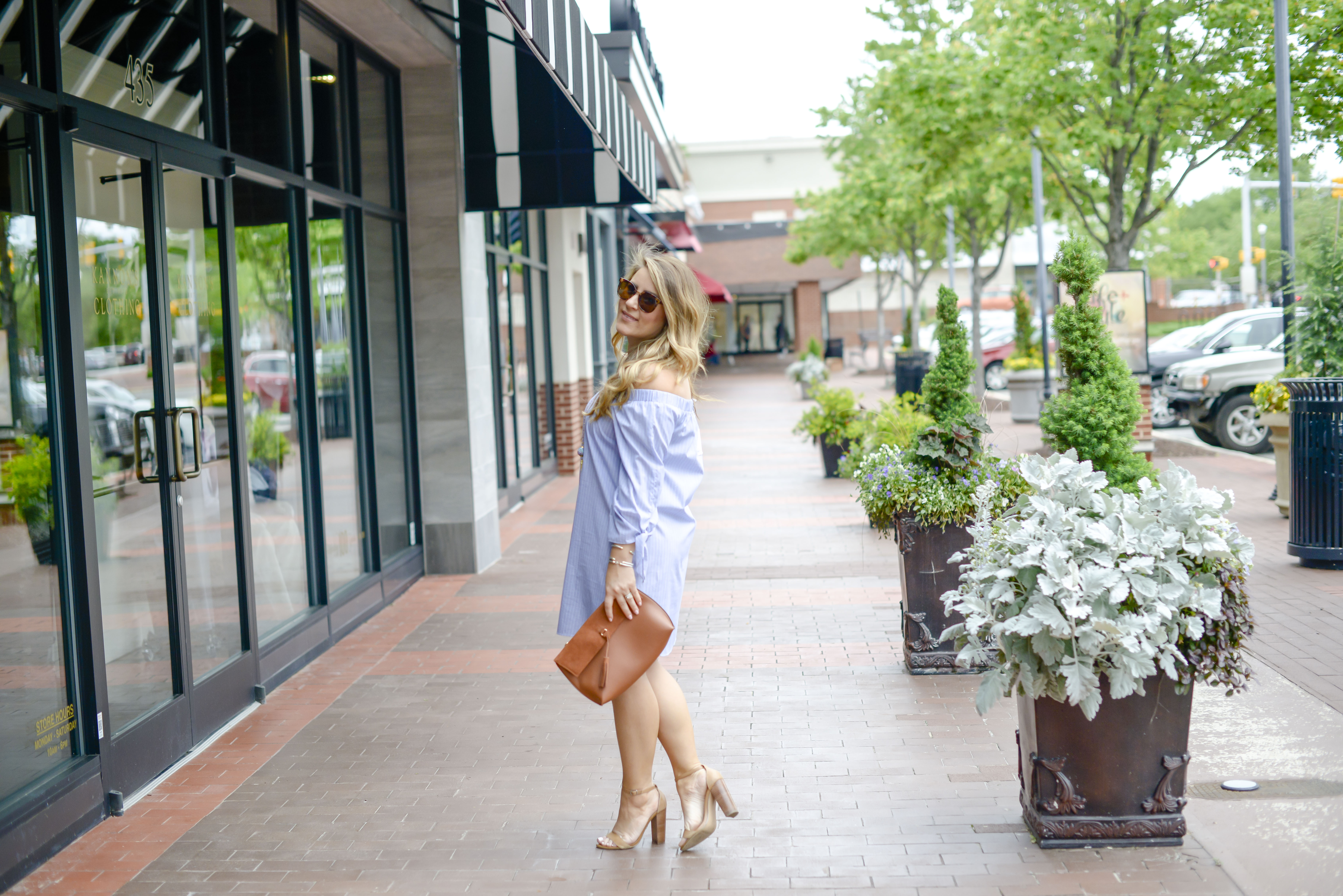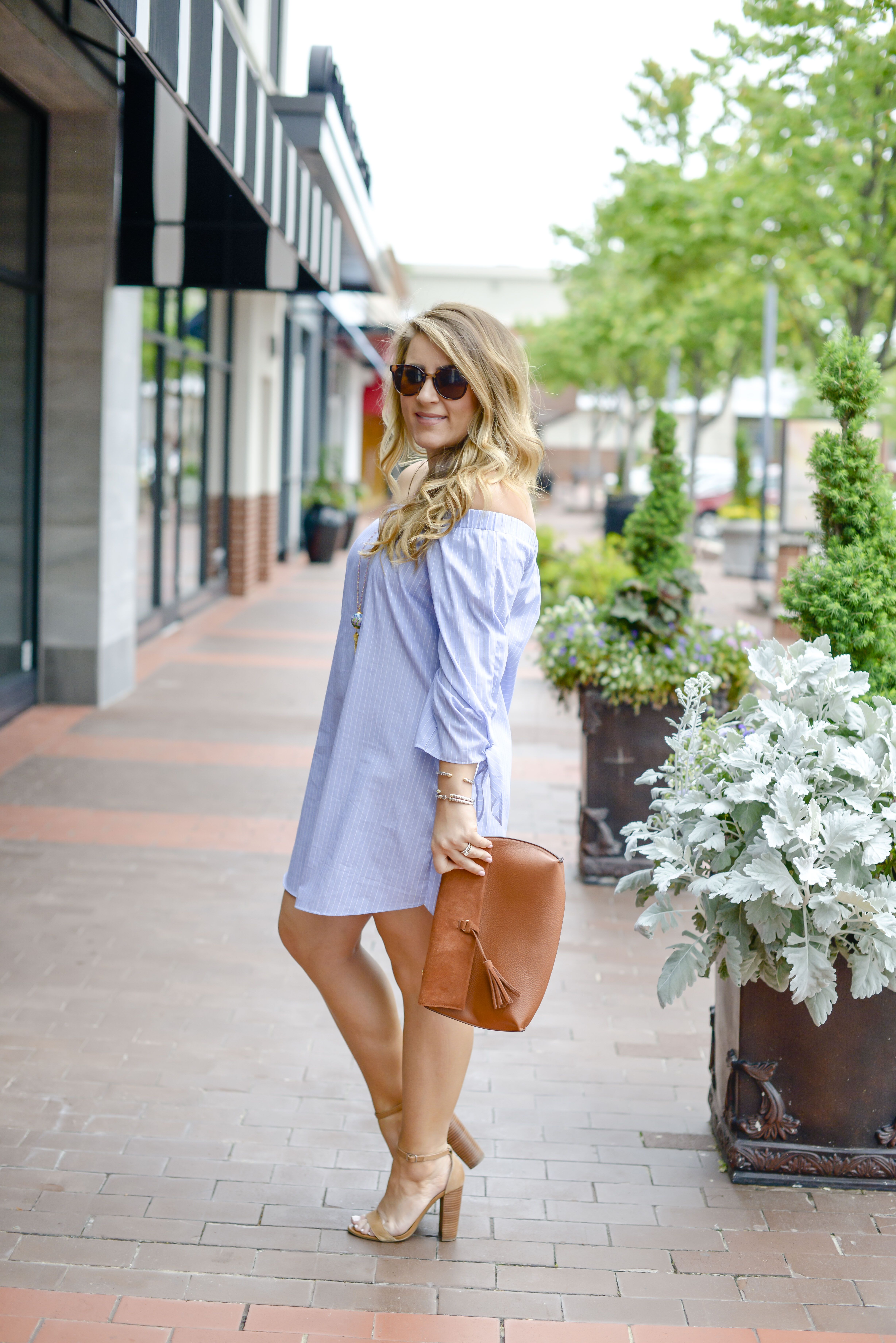 What's on everyone's calendar for this weekend? Aaron and I are heading to a Birthday party this evening and tomorrow one of my best friends is coming into town for the night on her way to the beach! I haven't seen her since September, so I'm pumped. 🙂 We will only have a short visit, but I'll take it. Then on Sunday, I have some plans with a girlfriend to just straight hang! And like always, I'm trying to sprinkle in some "to-dos" here and there too! 🙂
I hope yours is either filled with fun plans or filled with R&R, your choice! Have a great one and as always, thank you for reading!
XX