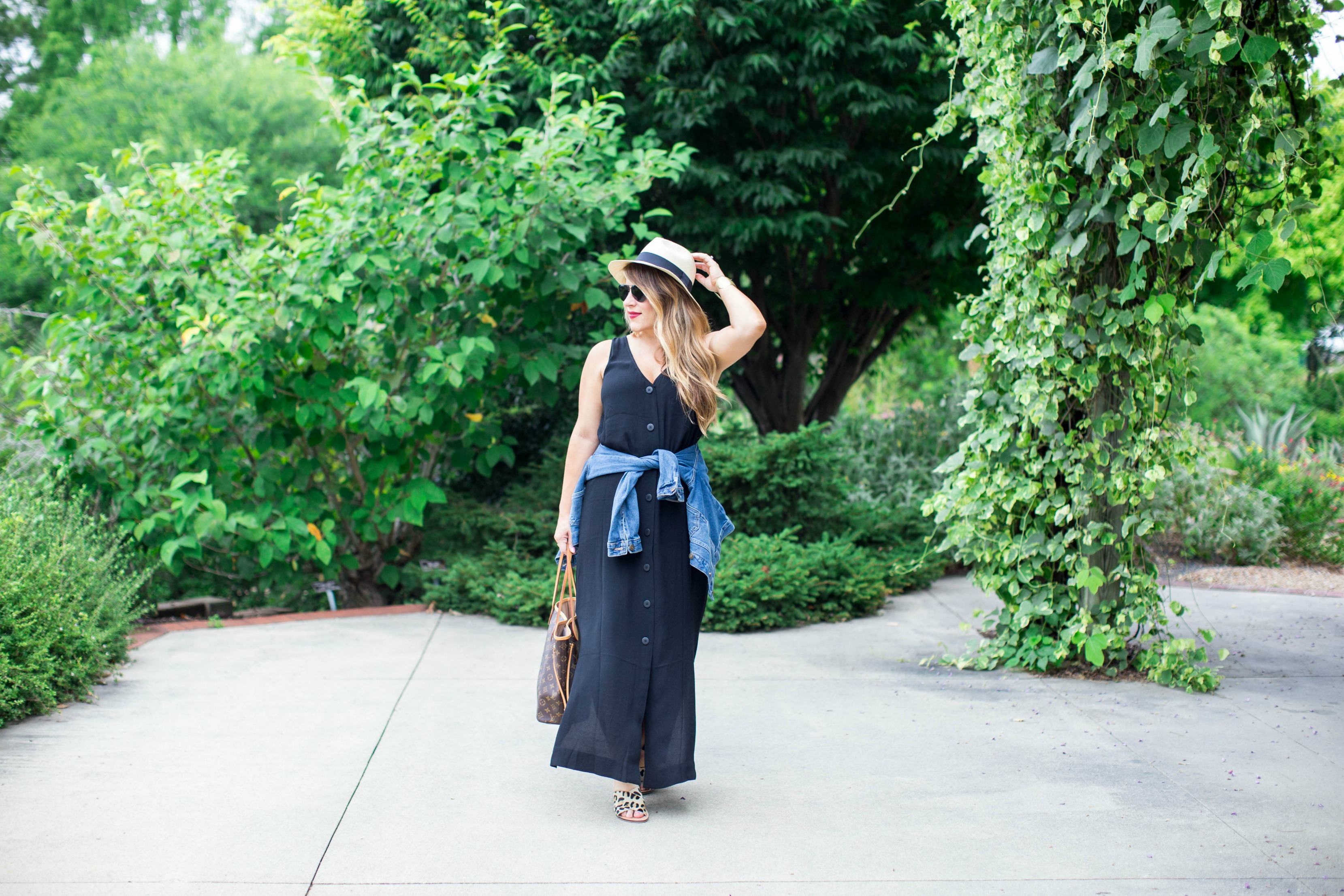 Dress (similar and more affordable options here) / Shoes  / Bag / Jacket / Sunglasses / Hat / Gold Cuff (7 Charming Sisters)
Hey, hey, hey, Happy Monday friends! How was your weekend? We spent some time by the pool and then Sunday Aaron and I ran errands almost all day which is always a pain, but more fun when he's with me for sure. The real highlight of the weekend though was Friday night. We went to our fav. burger joint in Durham (complete with milkshakes) and then saw The Big Sick. Y'all, it was so cute! Funny and sentimental, a great rom com for date night (Aaron also enjoyed it!). My co-worker is actually related to KN and the real Emily who the movie is based off of, so I've known about this movie for sometime since Emily is her sister, how crazy is that!? Anyway, even if you don't have a weird connection, it's still great movie. The only downfall was that Aaron lost his wallet at the theater which means the morning of Saturday was spent turning the house upside down followed by cancelling credit cards. Luckily no one had used anything, but Aaron is sporting my pink Henri Bendel card case today with m debit card, so I'm sure he's loving that!
Also, I'm wearing this dress backwards because I like it that way. Now, I didn't quite realize it was backward until I'd already put it on, but aren't the buttons in the front cute? I now feel like the dress was even more worth the money because it's versatile and I love black and maxi dresses, so bam! Win. Win. I paired it with my new cuff from 7 Charming Sisters (the cutest online jewelry boutique) and I just love the little pop it gives the look.  I love finding statement jewelry that doesn't cost a ton, don't you? I also ordered a beautiful feather brooch that I can't wait to style on a blazer or jacket this fall!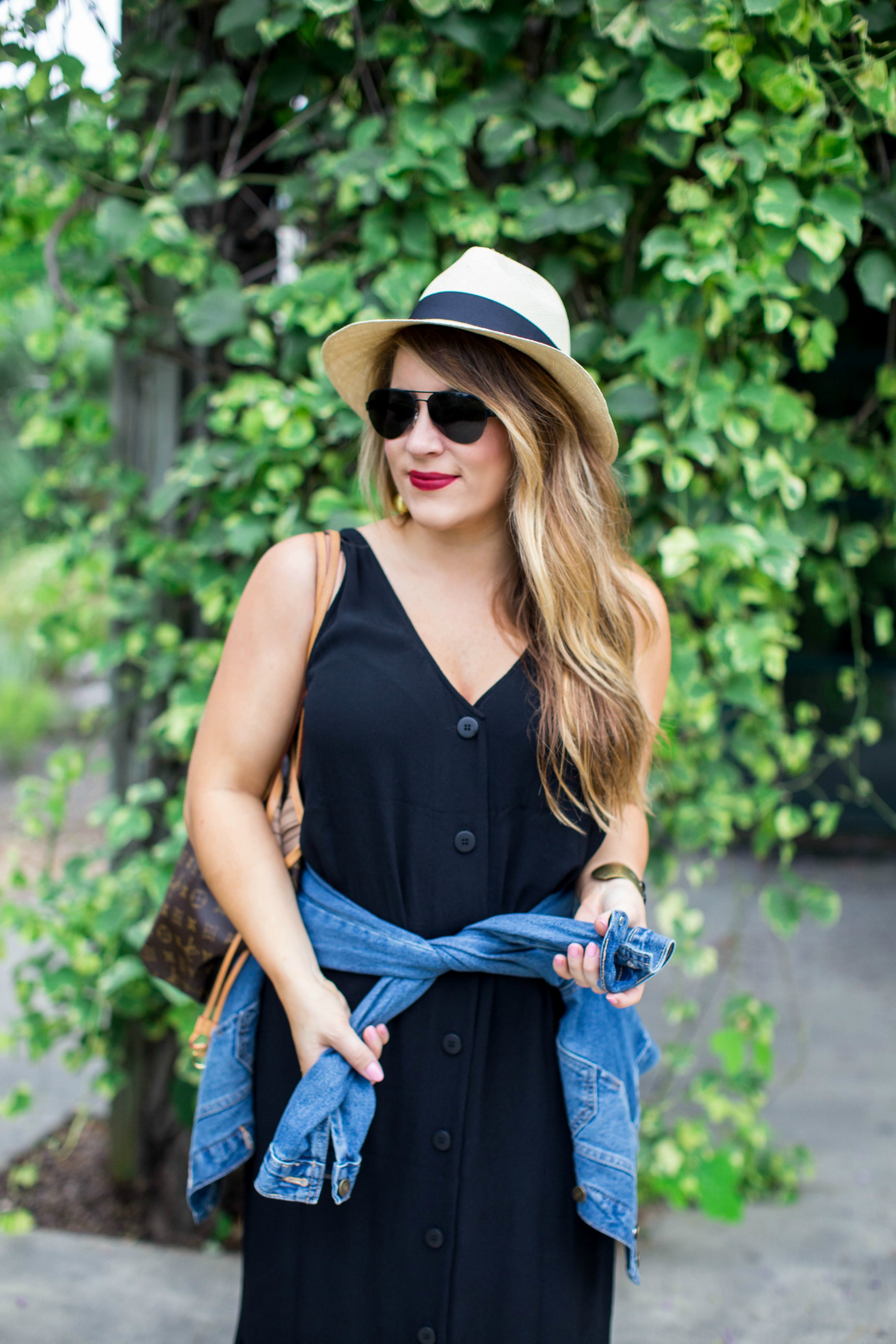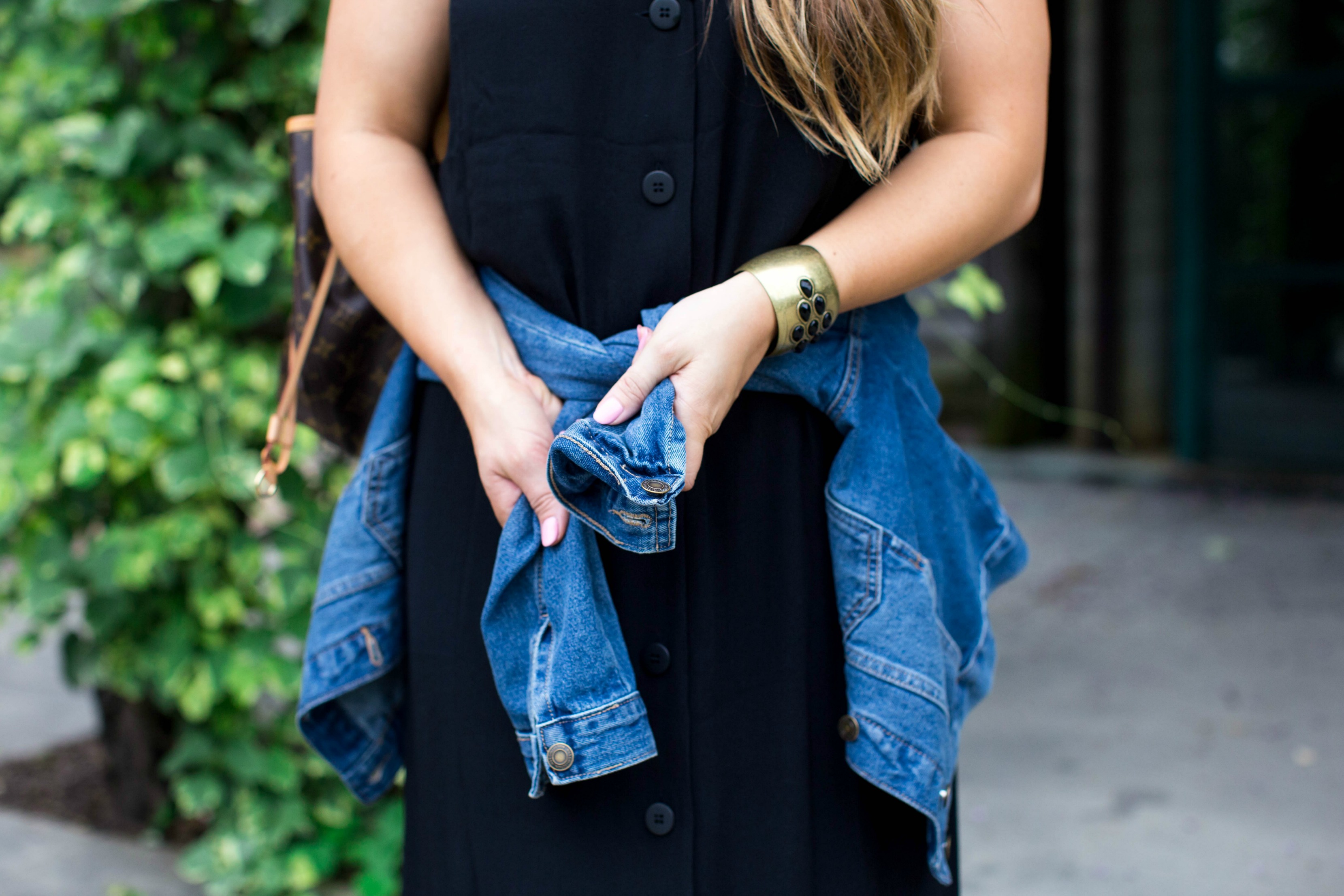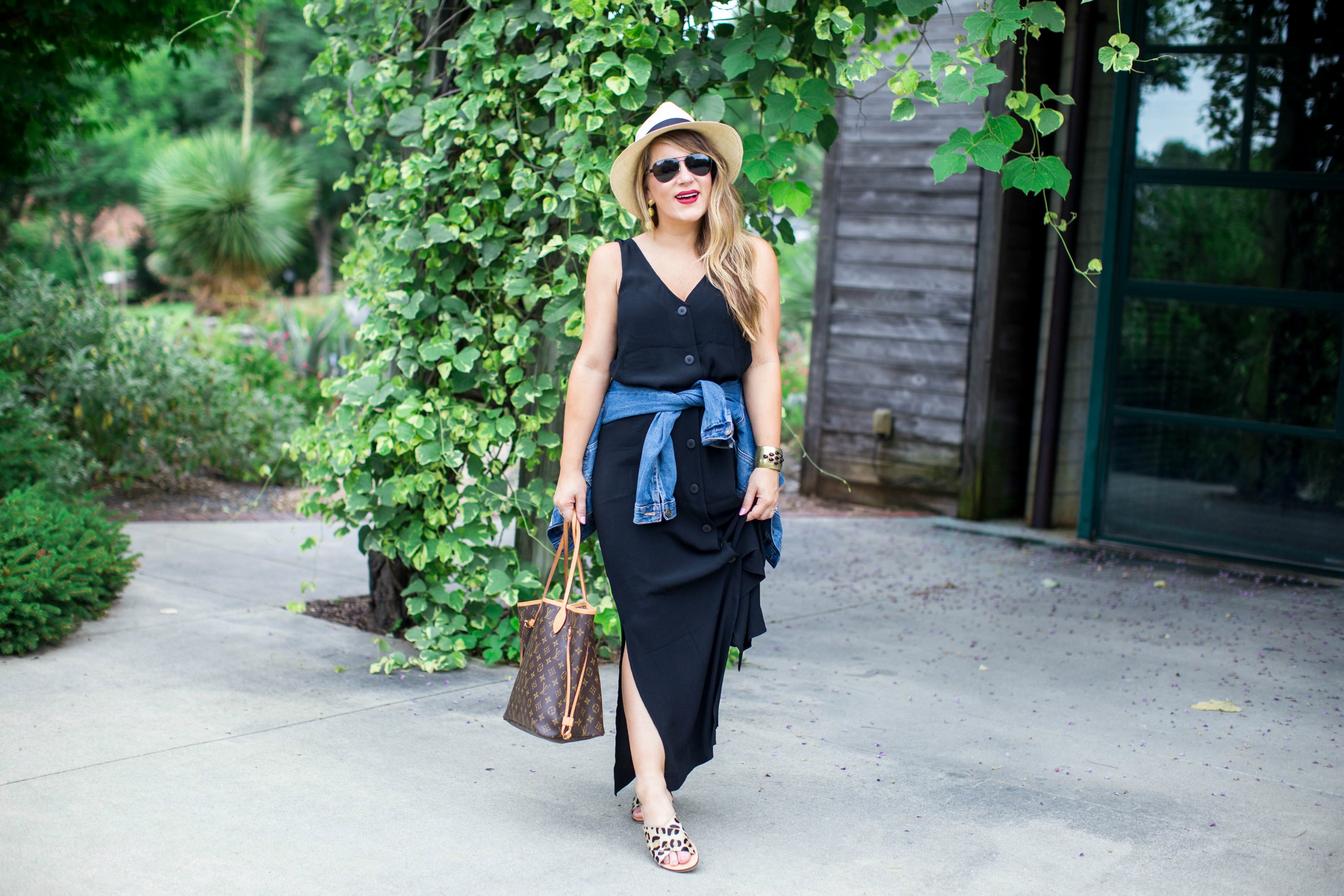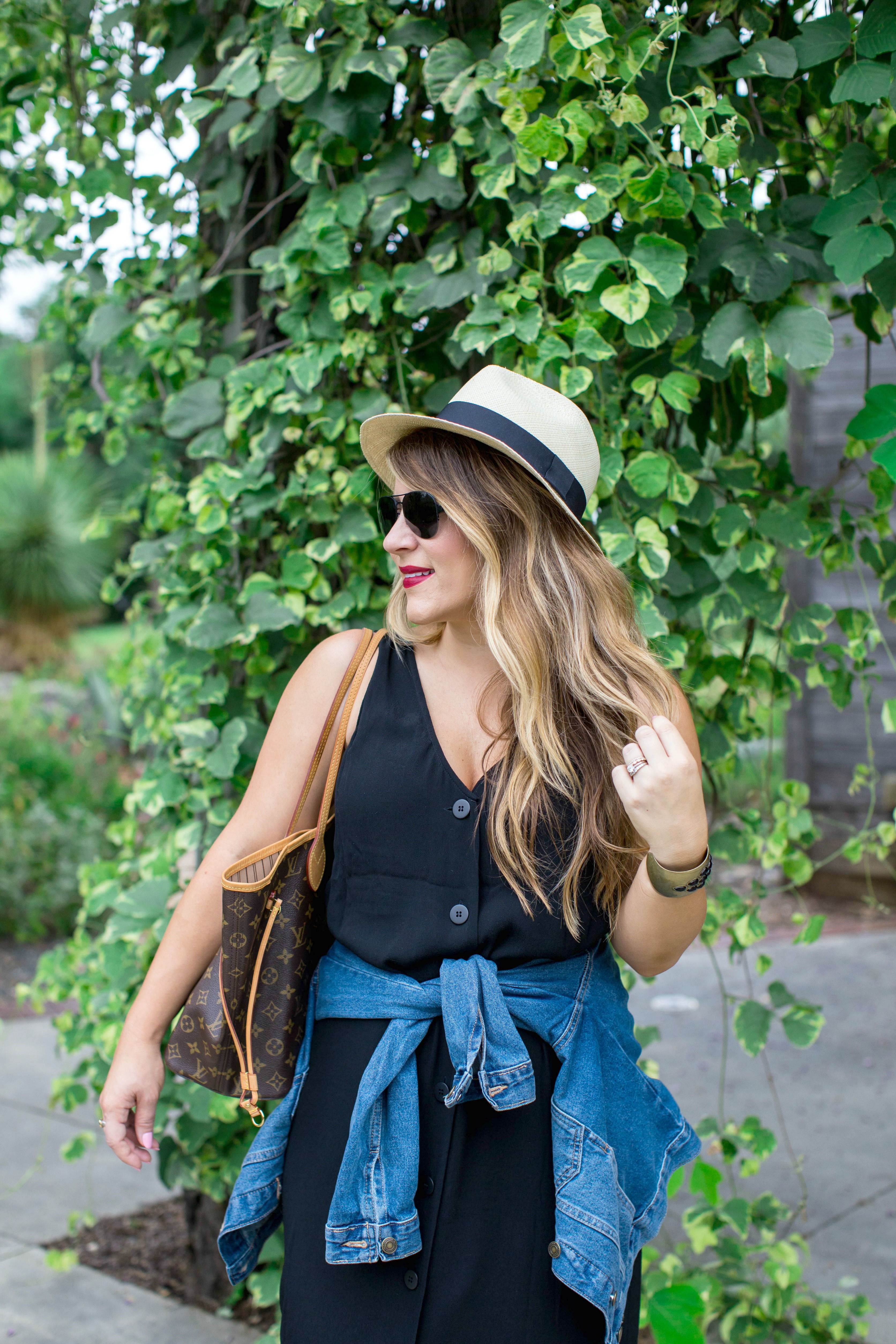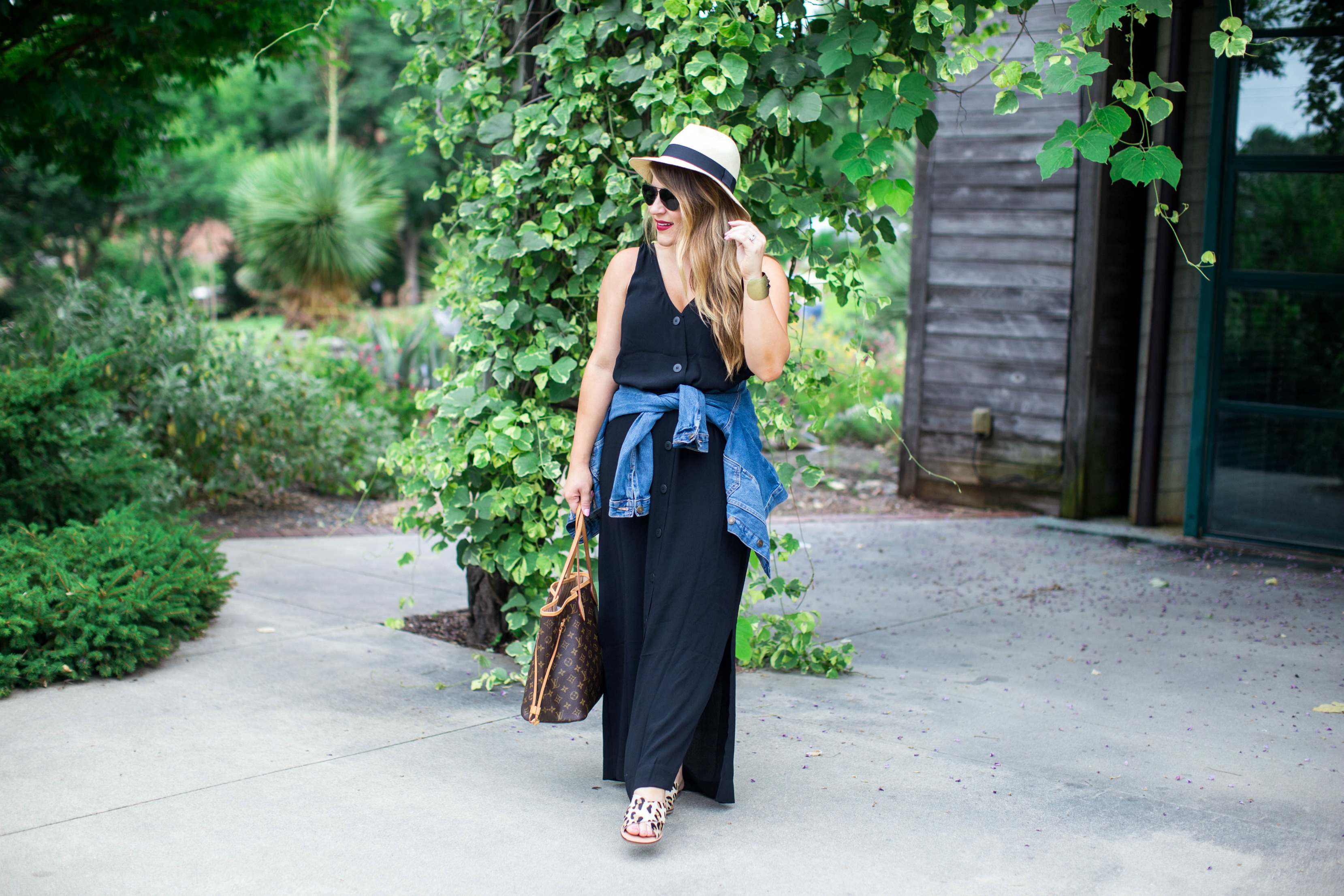 Speaking of fall, the Nordstrom Anniversary Sale early access start Thursday! I have a card and will def. be shopping early, will you!? You can register now and still use it this week, it's one of the best sales of the year and I'll be sharing what goodies I score with y'all so stay tuned!
XX