This post is sponsored by Dannon® , but all opinions are my own. Thank you for supporting the brands that make CB&BP possible!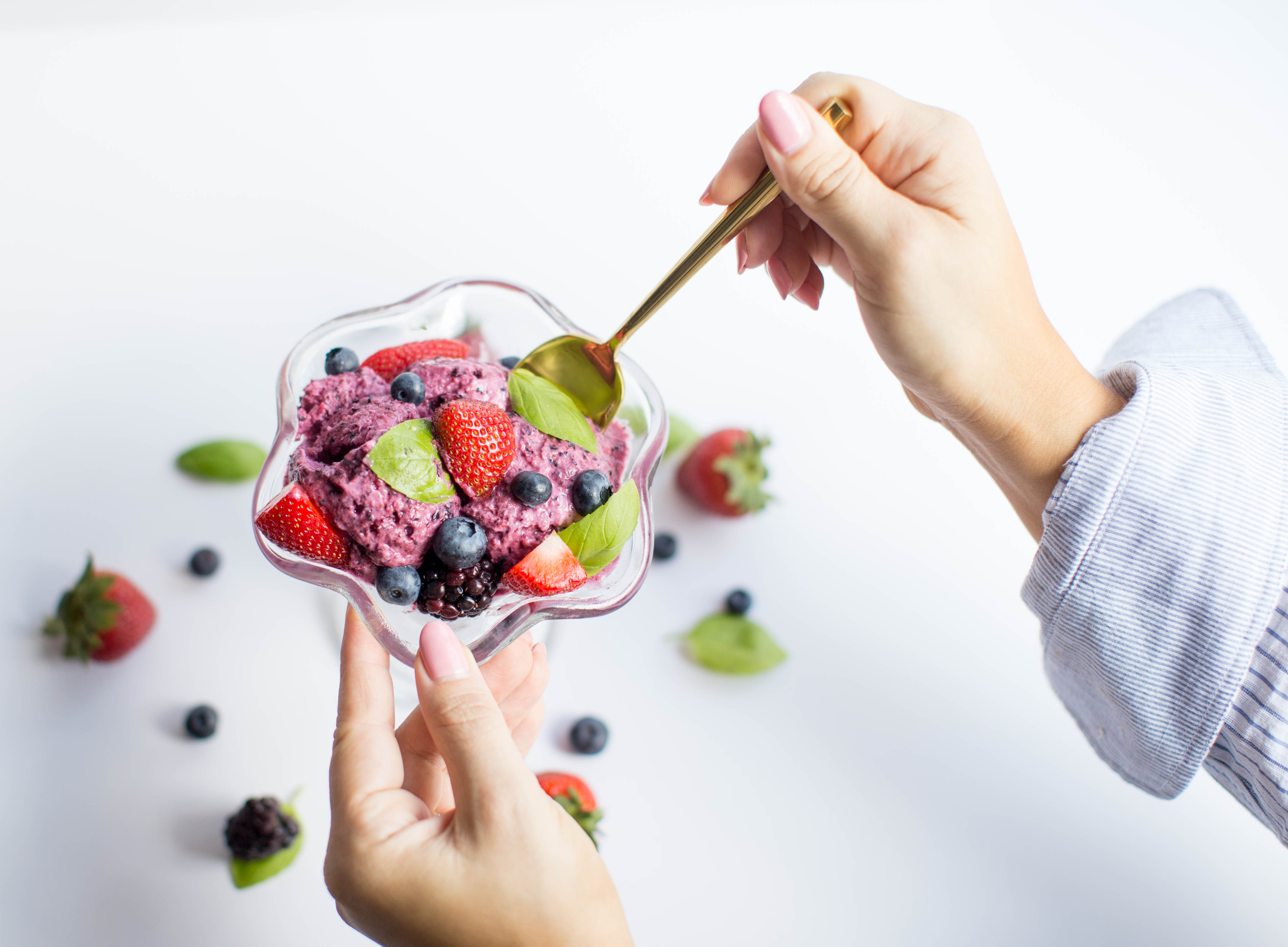 Hey, hey friends. How are you today? Staying cool I hope. This weather is unbearable, is it fall yet? I don't know if it's because I'm expecting, the temps are crazy (and all of our plants are dead) or because I just love cold treats during summertime (I mean, who doesn't?), but I've been craving anything ice cold lately. Every night I think to myself how amazing a big milkshake sounds, but because that's incredibly unhealthy and I'm attempting not to gain one million pounds this pregnancy, I knew I needed an alternative. When I was at Walmart the other week, it finally clicked a "frozen yogurt recipe!" I typically have Greek yogurt for breakfast along with something else, but who doesn't love some Fro-Yo in this 90+ degree heat? In college there was a frozen yogurt machine available to use whenever and while they had a "fat free" version, I definitely think girls also thought of that as "calorie free". I think that machine can be blamed for 50% off the "Freshman 15s" gained on campus. And since no one wants an extra 15lbs for indulging in something they enjoy, I've been making a batch of this three ingredient frozen yogurt at least weekly now and it helps curb my sweet tooth while still being healthy! The best part is that thanks to the amazing variety of Dannon® yogurts, you can switch the flavor up whenever you feel like it! Win-win, boo-ya.
Oh and did I seriously mention how easy this frozen yogurt recipe is? It takes about 10 minutes (then freeze time) and voila, it's done! Plus, the single serve cups of Dannon make clean up easy because you just open, pour in and blend. So, without further ado, below is the recipe I use. Some recipes call for vanilla, but I personally think with all the berries/yogurt flavoring, it's not necessarily needed – your call.
Ingredients You Need:
-2 single serve Danon Light & Fit® Yogurts. For this recipe I used one strawberry and one blueberry, but honestly, you could get so creative. I also picked up banana and can't wait to do a spin on some banana cream with vanilla wafers included!
-2 tablespoons honey
-3 cups berries (or other frozen fruit) Directions:
Blend all ingredients in food processor until desired consistency (a blender would also work).
Pour in glass pan and spread mixture
Freeze for 2-3 hours or until desired consistency is
Serve in bowl with fruit toppings and enjoy!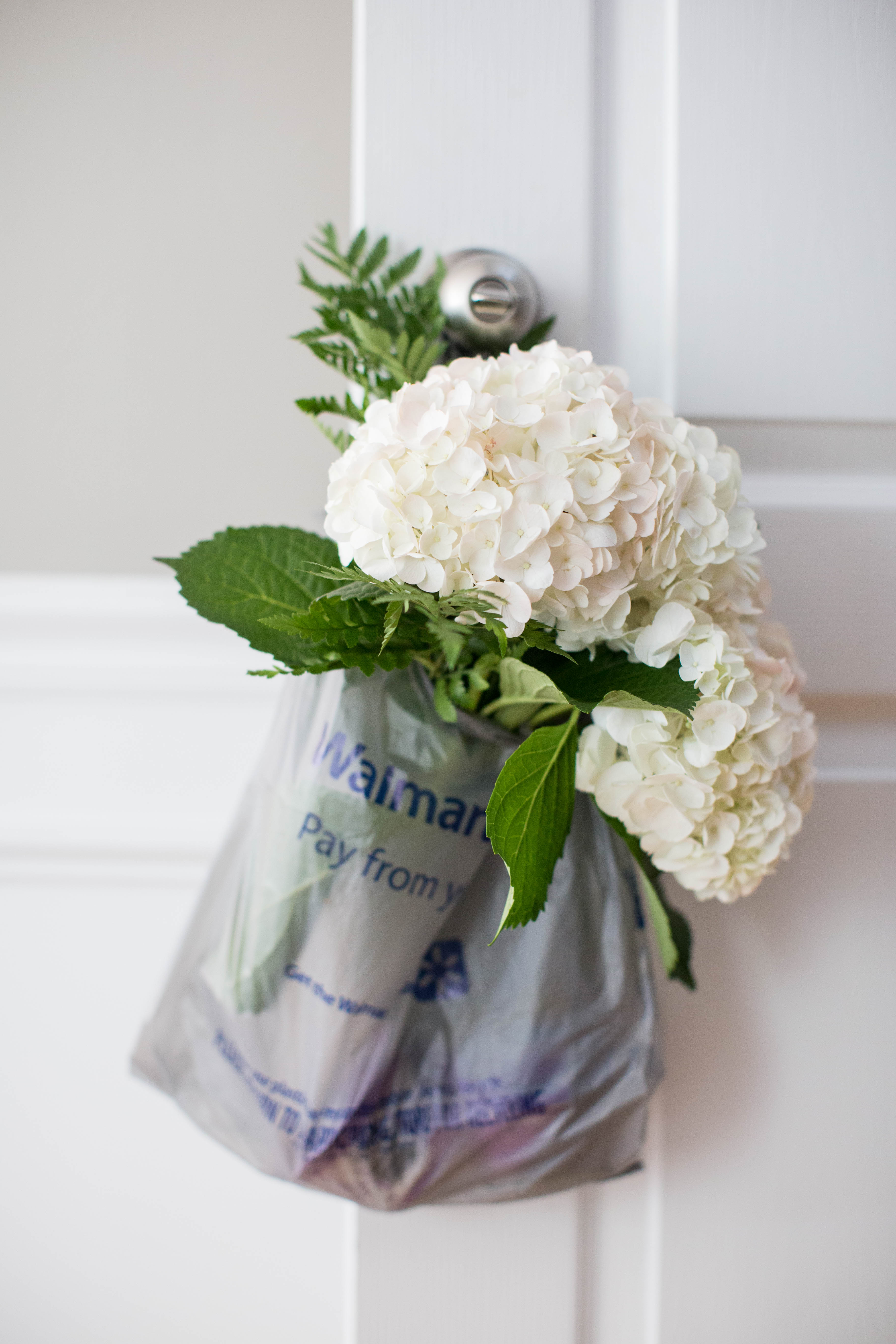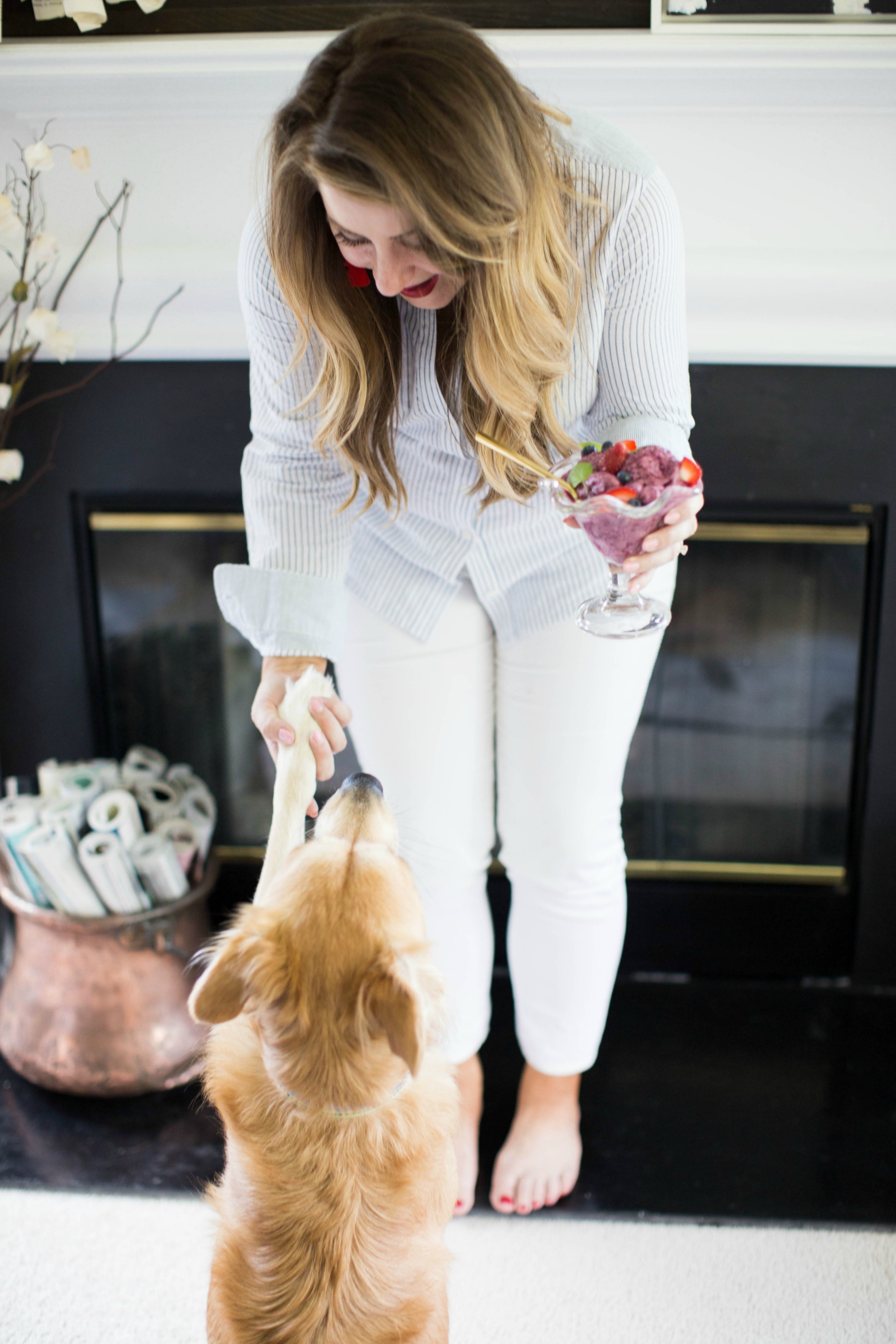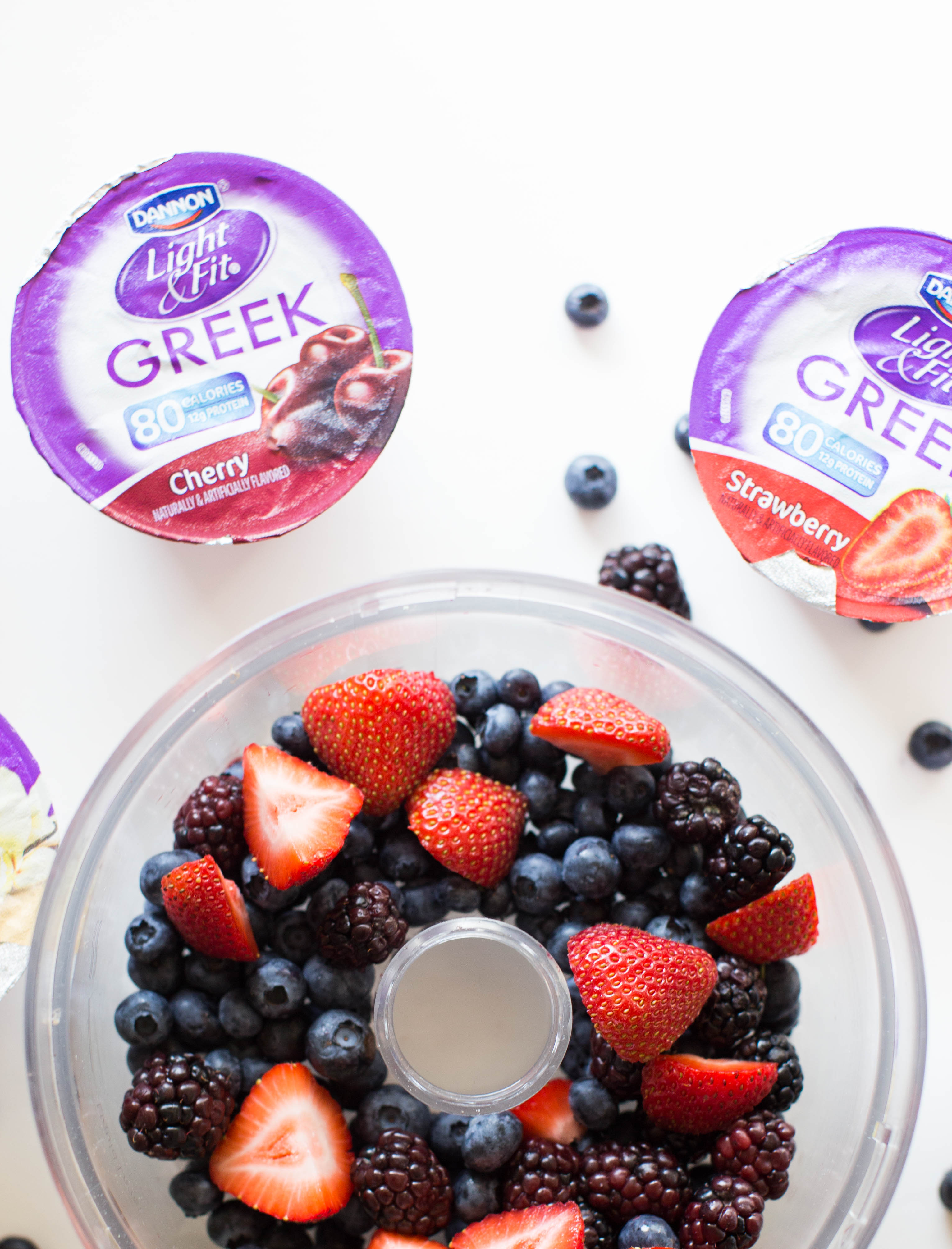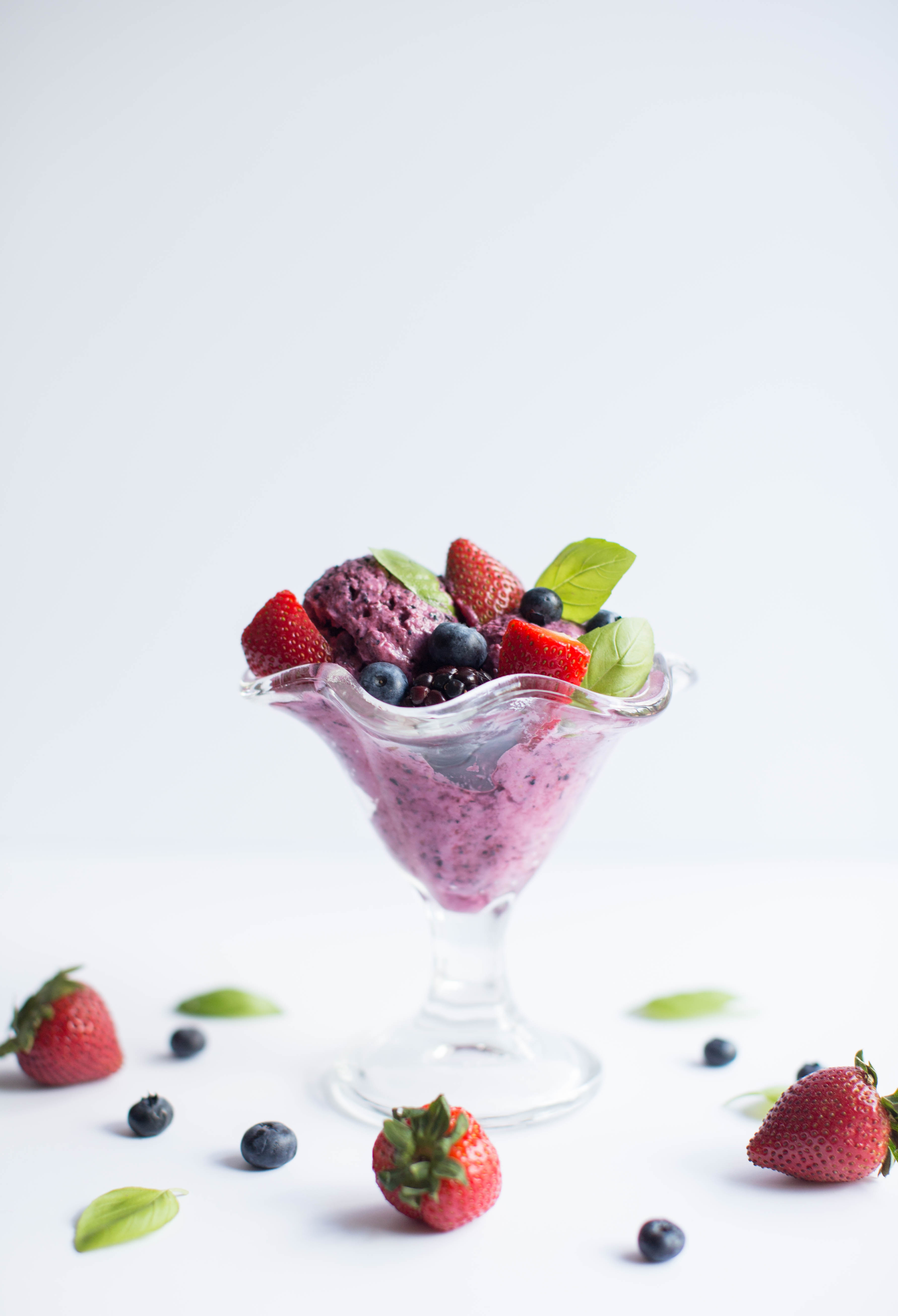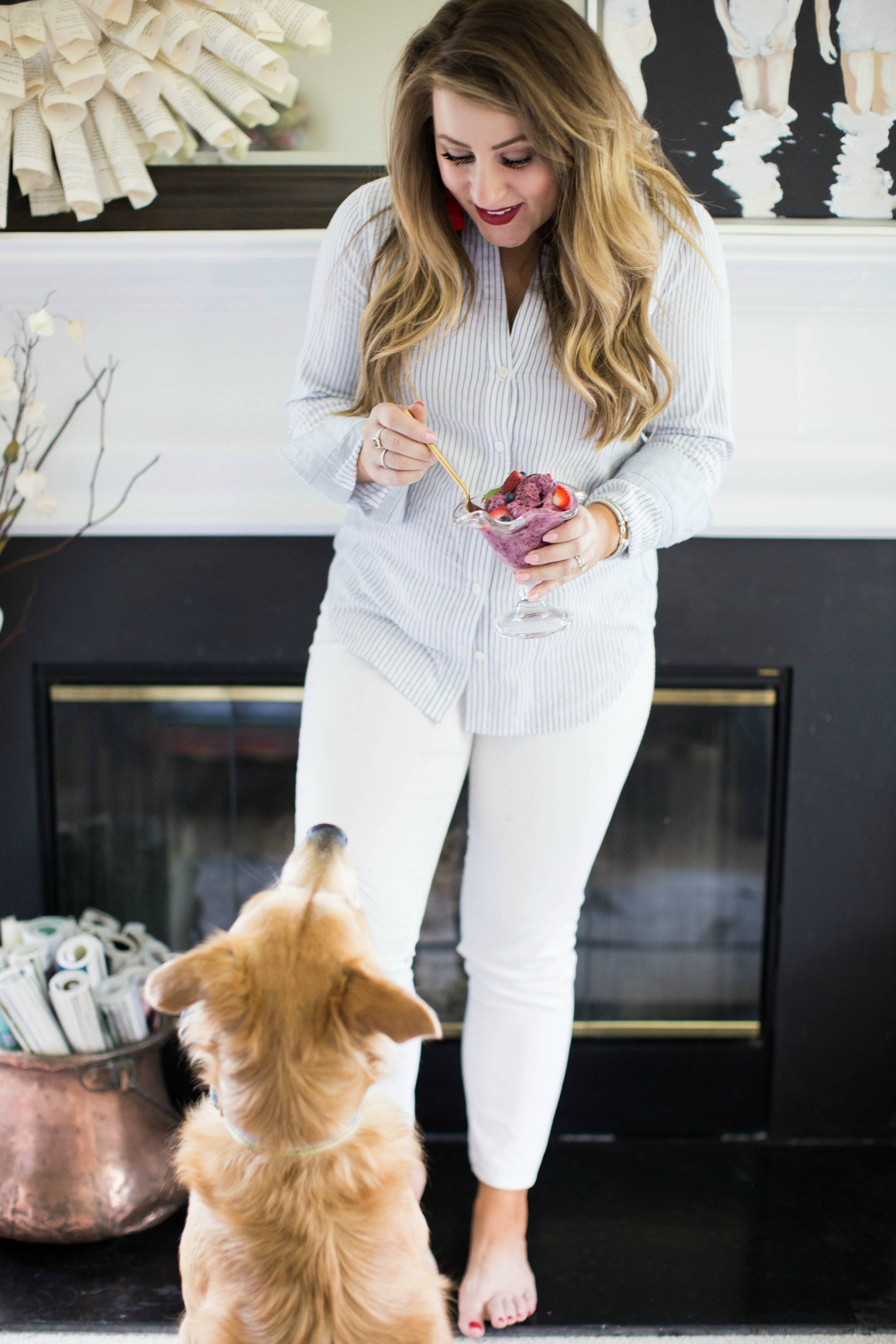 So good and so easy y'all. I'm telling you this is such a sweet, simple treat in the evenings that has gotten me through many not so healthy cravings. Even G couldn't stop licking her lips when I was eating it! ☺ And for  all you yogurt lovers, here is a coupon for this week's grocery run!
Also, just an FYI, but when I make smoothies in the morning, I follow essentially this same recipe plus a little spinach and then just don't freeze (obviously). So you could technically whip up a big batch in the AM, freeze half and have half for bfast! Just a tidbit! Also, I just want to say, I'm pumped to make this with Pumpkin yogurt this fall! ☺
Have a great day friends, whip up something tasty tonight!
XX