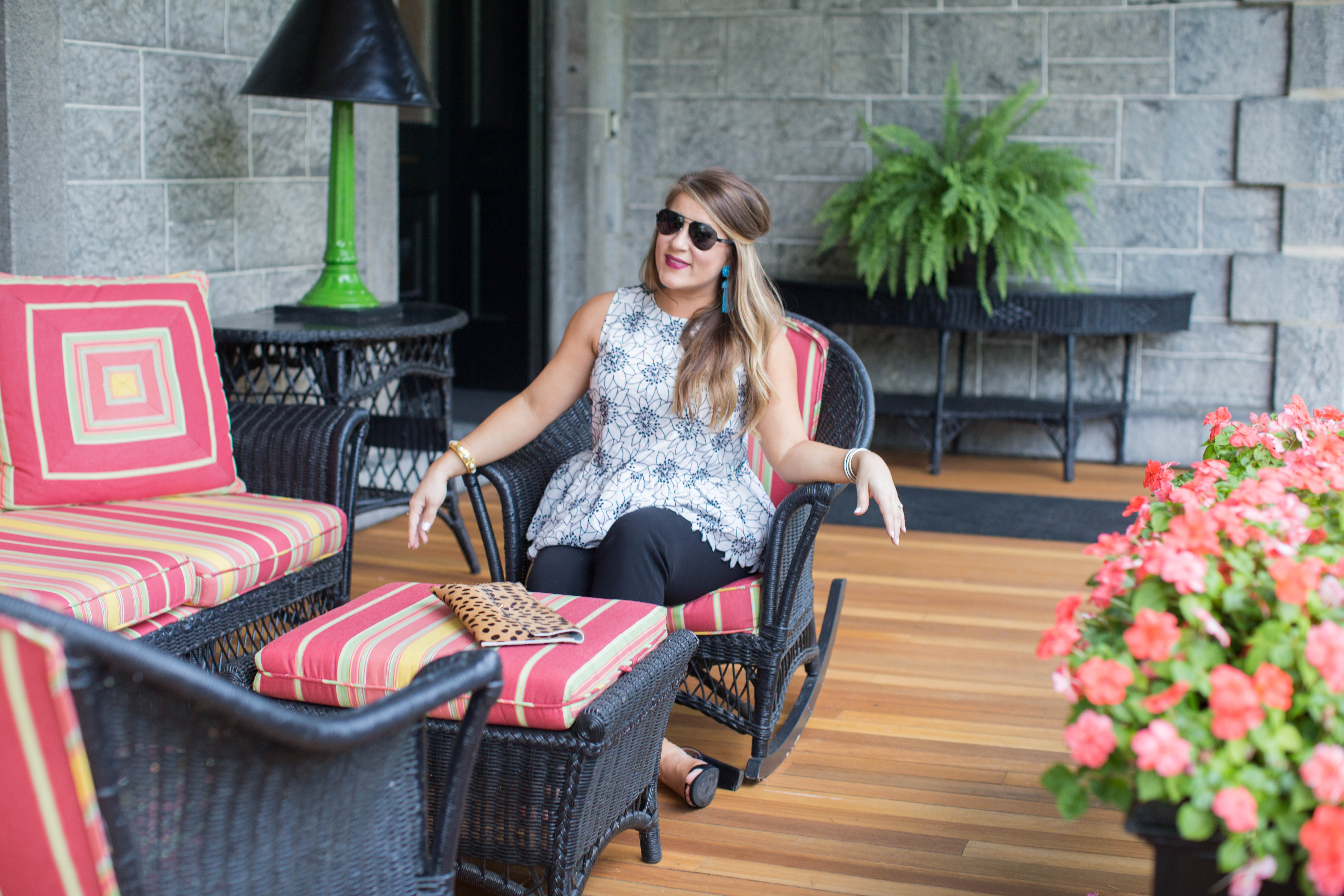 Pants / Top / Earrings (similar under $10!) / Bag (similar) / Bracelets
Apologies for a bit of the delay over the weekend. I can't remember the last time I took three straight days off from blogging and to be honest, it wasn't planned. I've been dealing with some personal things, and work has been super busy since this week I'm planning an all employee meeting for my company. As of today, we should be back on track, so thanks for sticking with me. 🙂 First of all I want to say that if you're in Texas, I am sending the biggest hugs and prayers to all of you, especially in Houston. There are so many ways to donate to help the victims of Harvey. If you need ideas of how to give back, the
Red Cross
is a great place to start. I also made a donation to the SPCA of Houston because it breaks my heart knowing so many animals will be homeless after this due to separation and families unable to care for them. If you have the means to help, please consider. If not, please consider prayers or positive thoughts.
In other news (and what seems like the worst transition ever), I have absolutely been loving a great peplum top in this stage of my pregnancy where I'm not really showing, but also not-not showing. Most days, I definitely have a small bump, but by evening time look as if I've eaten five cheeseburgers. Did this happen to anyone else during pregnancy? Small by day, massive by evening? Regardless, peplum is my friend and I love this peplum top that's perfect for fall transition. And these pants are NOT maternity, but considering they have an elastic waist are my new best friends. 🙂 Plus, they are great for the office and for social, so in my book they were a definite yes as soon as I tried them on.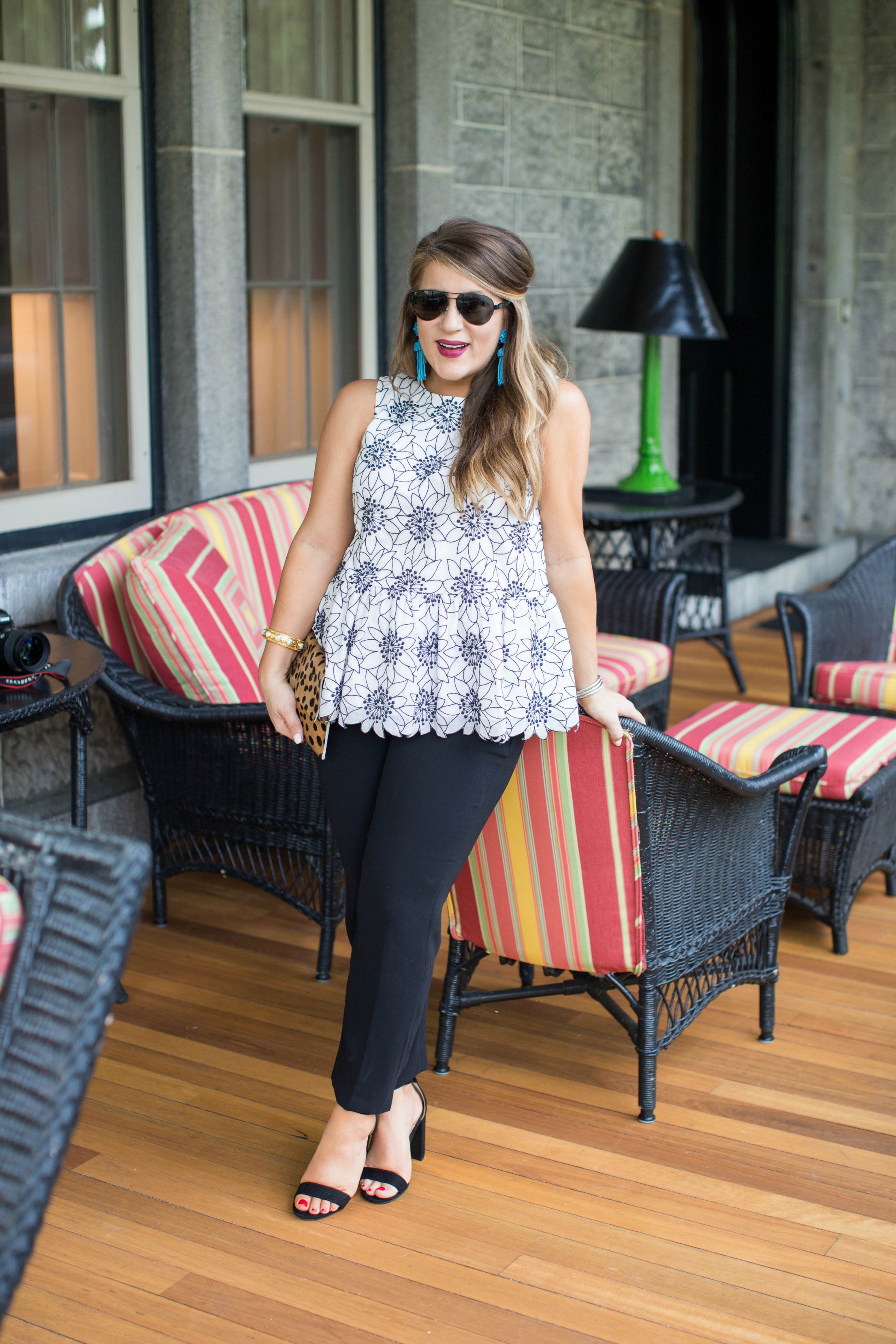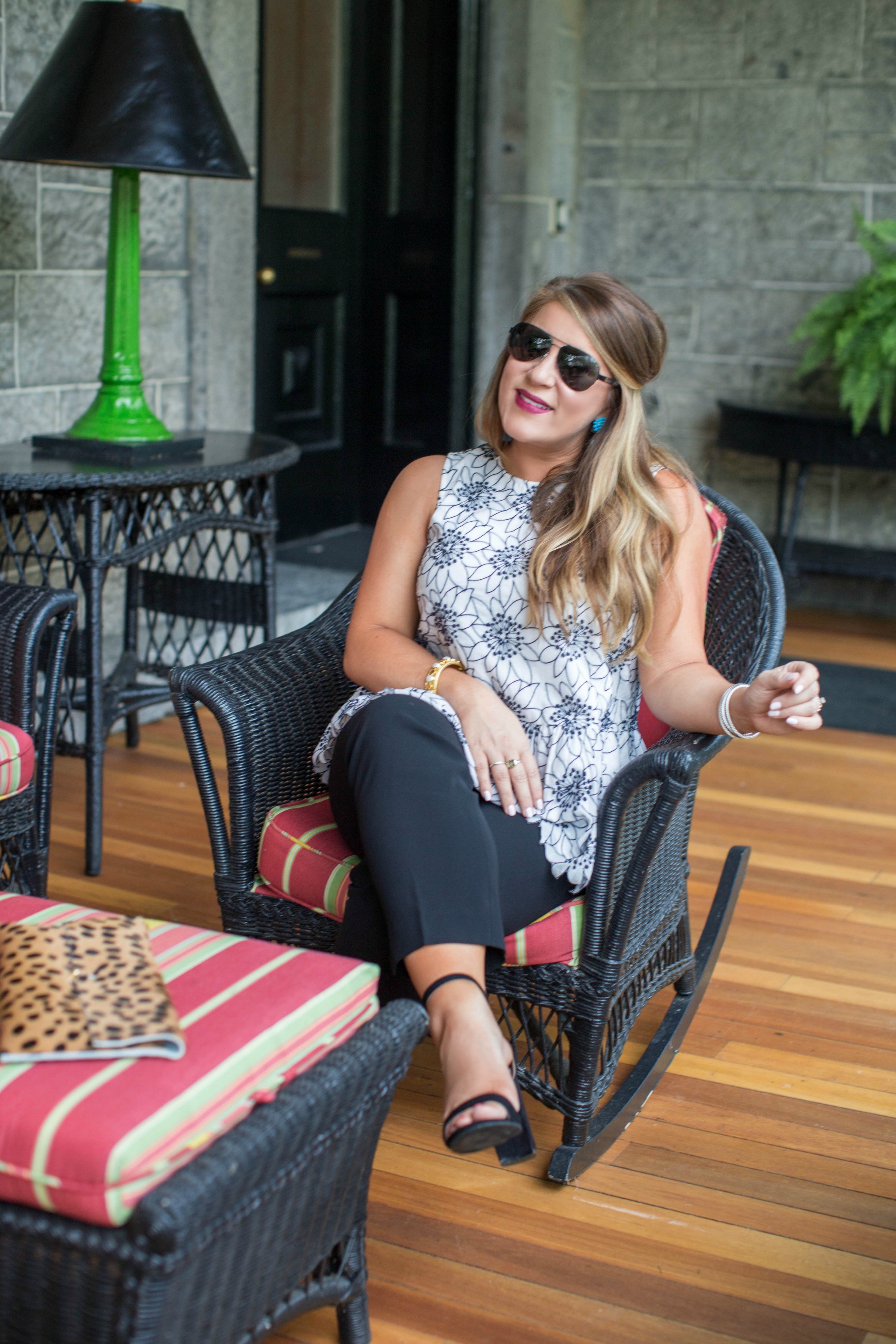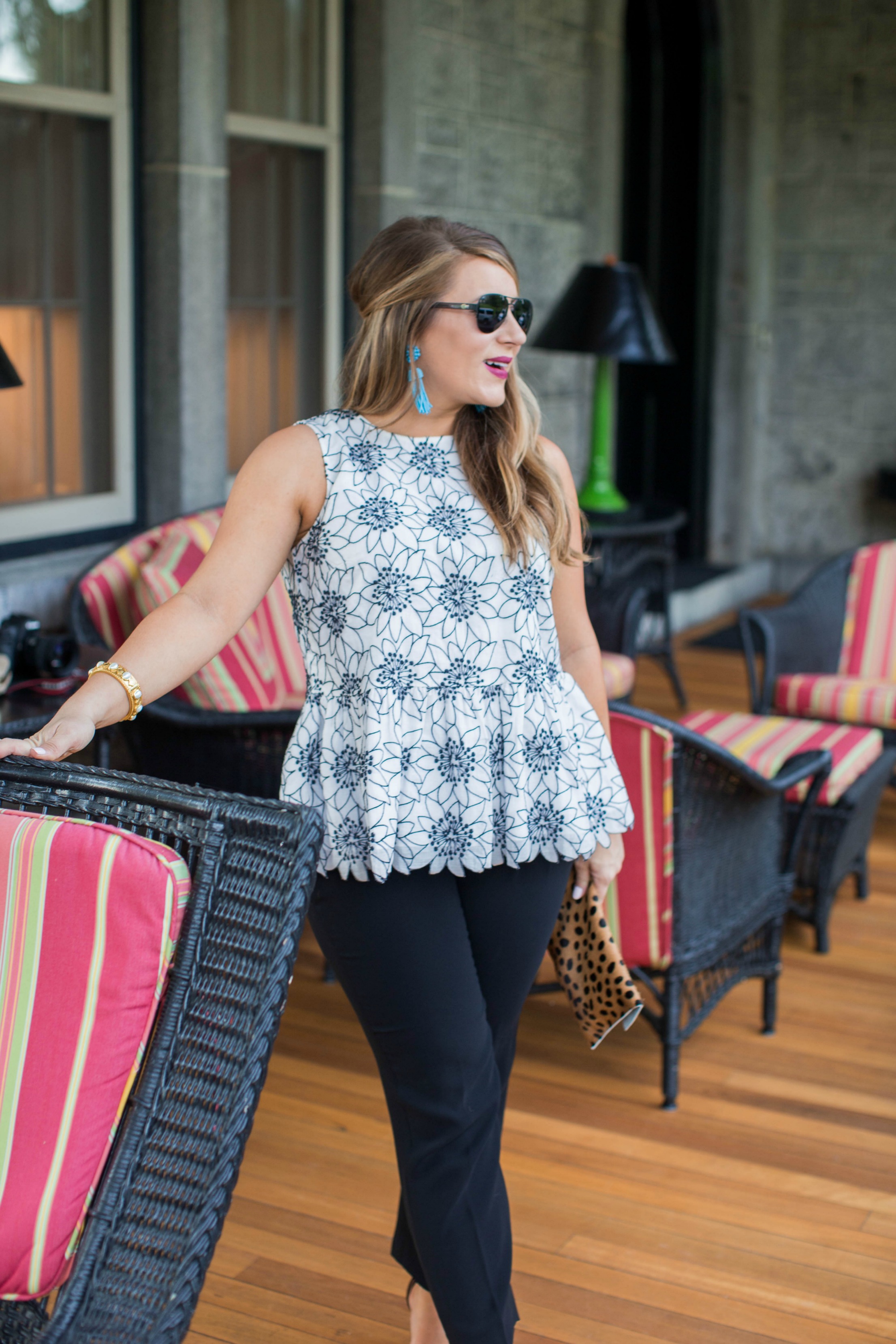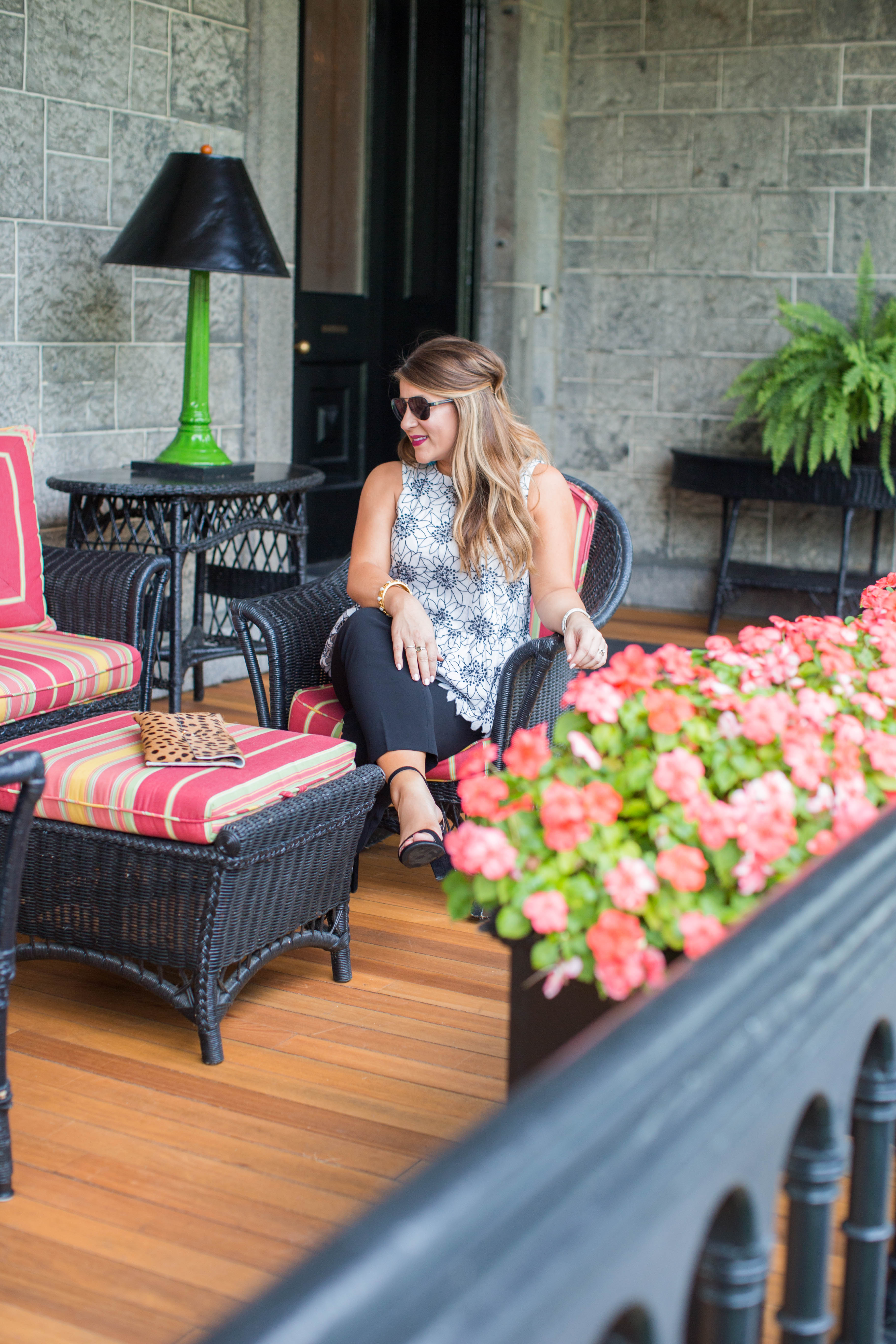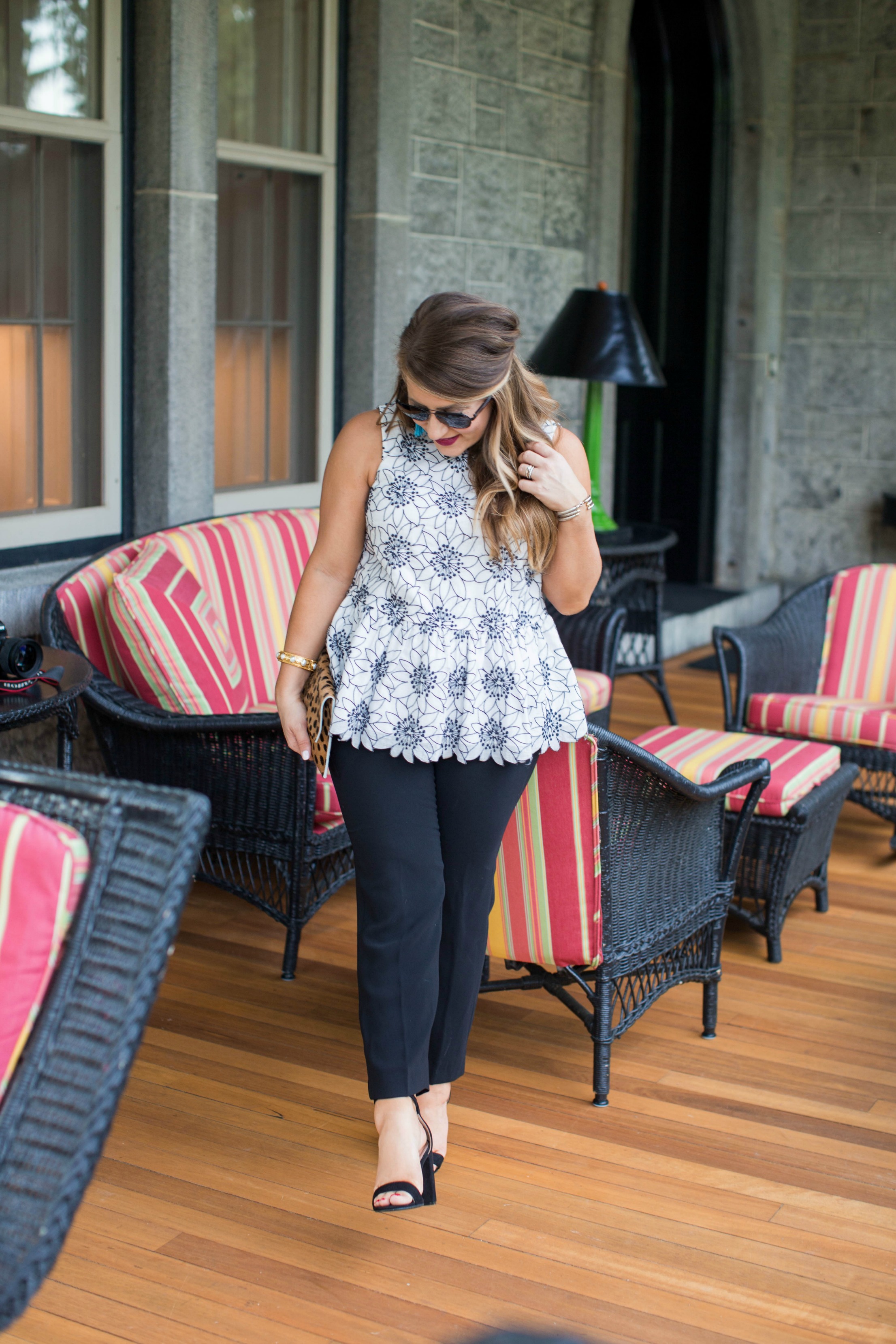 We've made it to hump day friends and  for one am pretty stoked about it! I hope your day is filled with lots of delicious coffee and thankfulness!
XX