This post has been sponsored ZonePerfect. All thoughts and opinions are my own. Thank you for supporting the brands that make CB&BP possible!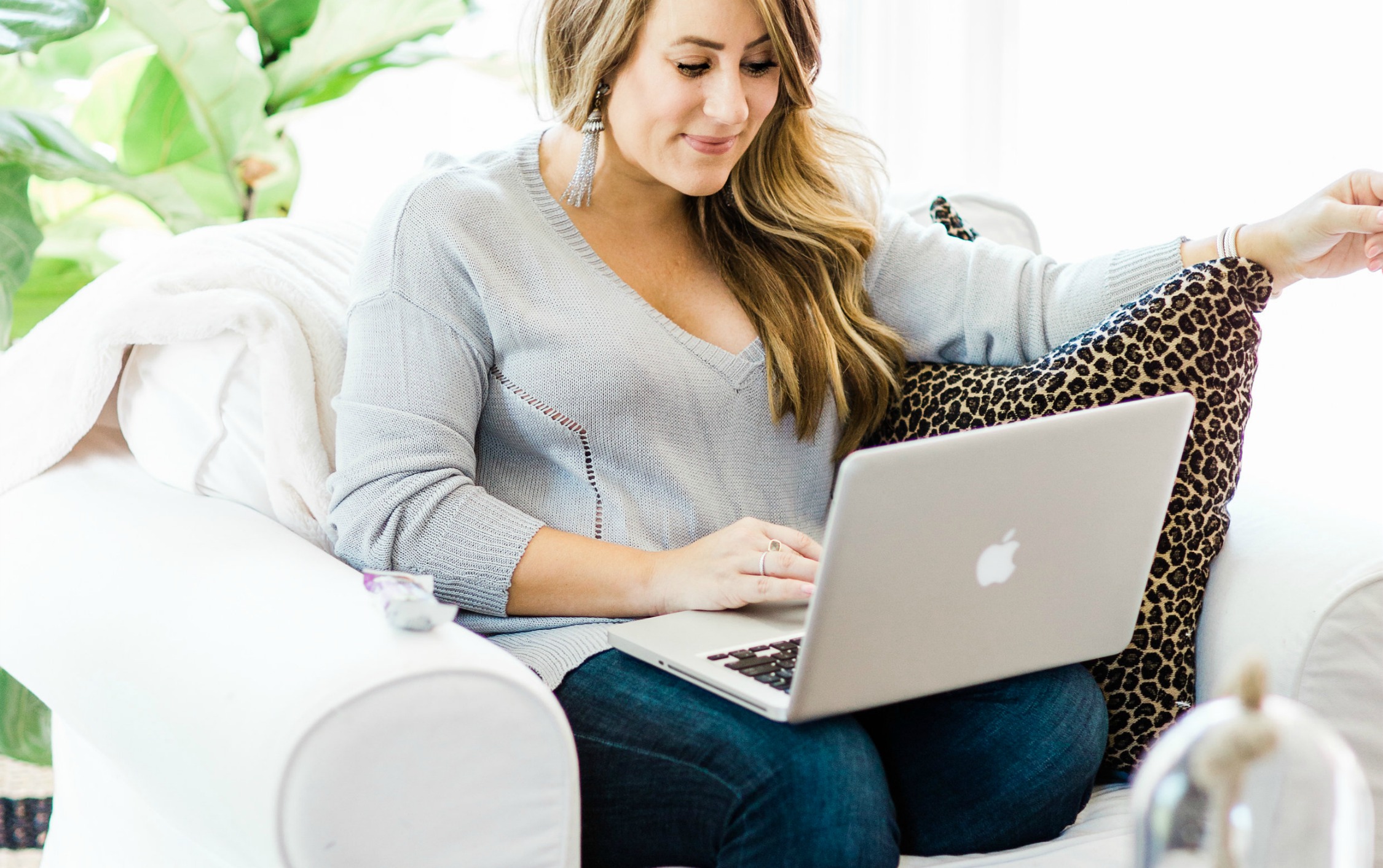 I never like it when people glorify being "busy." It's like we're all in some constant battle to be the busiest. "Oh no, I'm busier than you," or "listen to what I have to do today." In my opinion, it's not "cool" to be busy…it's actually a pain in the behind most days (but also a blessing that you have things to do, houses to tend to, etc.). But being busy means I have to maximize the time I have to get everything done that I need to. That means when I sit down to do work, I need to know how to stay focused, motivated and on task. Scrolling and wasting time is such a time sucker and I'm so guilty of it, so today I wanted to share my tips for staying in the "Zone" when I have to get work done.
Know Your Best Time: Since I work full time in addition to blogging, often on the weekends I'll hunker down to get some work done, but since I also want to enjoy those days, I make the best use of when I'm most productive which is in the morning. This sometimes means I have to get up before work to do an hour or two, or even crawling out of bed before the suns up on a Saturday, but it also means Aaron is not awake, dogs are not barking and I can focus on the task at hand.
Eliminate Time Suckers: I am notorious for getting distracted by my phone, so if I have a deadline, my phone goes to the wayside. I'll also turn off any other distractions, leave the dogs upstairs with Aaron and get busy.
Prioritize: Sometimes we do something that isn't most important because we're procrastinating on what is. Determine what you actually have to get done. I'm notorious for making the longest to-do and then feeling deflated when I don't accomplish this. But try making a list of only those dire tasks. For example, yes, you may need to clean, but is it more important than that draft deadline that's approaching? I think not.
Set a Timer: It sounds silly, but I swear it works. If I know I have to get a few things done spread them out into timed sections. For example, if I work on something too long, I get burn out. So I'll set a 45 minute timer on Alexa (or my phone across the room, but you could use a microwave timer, over, etc.) and work ONLY on that task for the allotted time. Then, I'll shift to the next task and 45 minutes, going back and forth until my items are finished. Sometimes, I'll even award myself with a small break in between (which I also set a timer for!).
Eat/Drink: How to stay focused if you're not feeding your body? Keep it light so you don't feel weighed down. I typically have a bar of some sort, coffee and water. Zone recently launched their ZonePerfect® Revitalize nutrition bar which are actually infused with green tea extract, proteins, antioxidant vitamin C&E and more to keep you feeling full and "fresh" minded. They are a great mental boost and the Hot Chocolate Marshmallow flavor is to die for! Definitely check them out, we always have Zone products in our home, but these are amazingly delicious and easily my new fav. Water and coffee are also essentials for me to stay focused (minus an occasional bathroom break!).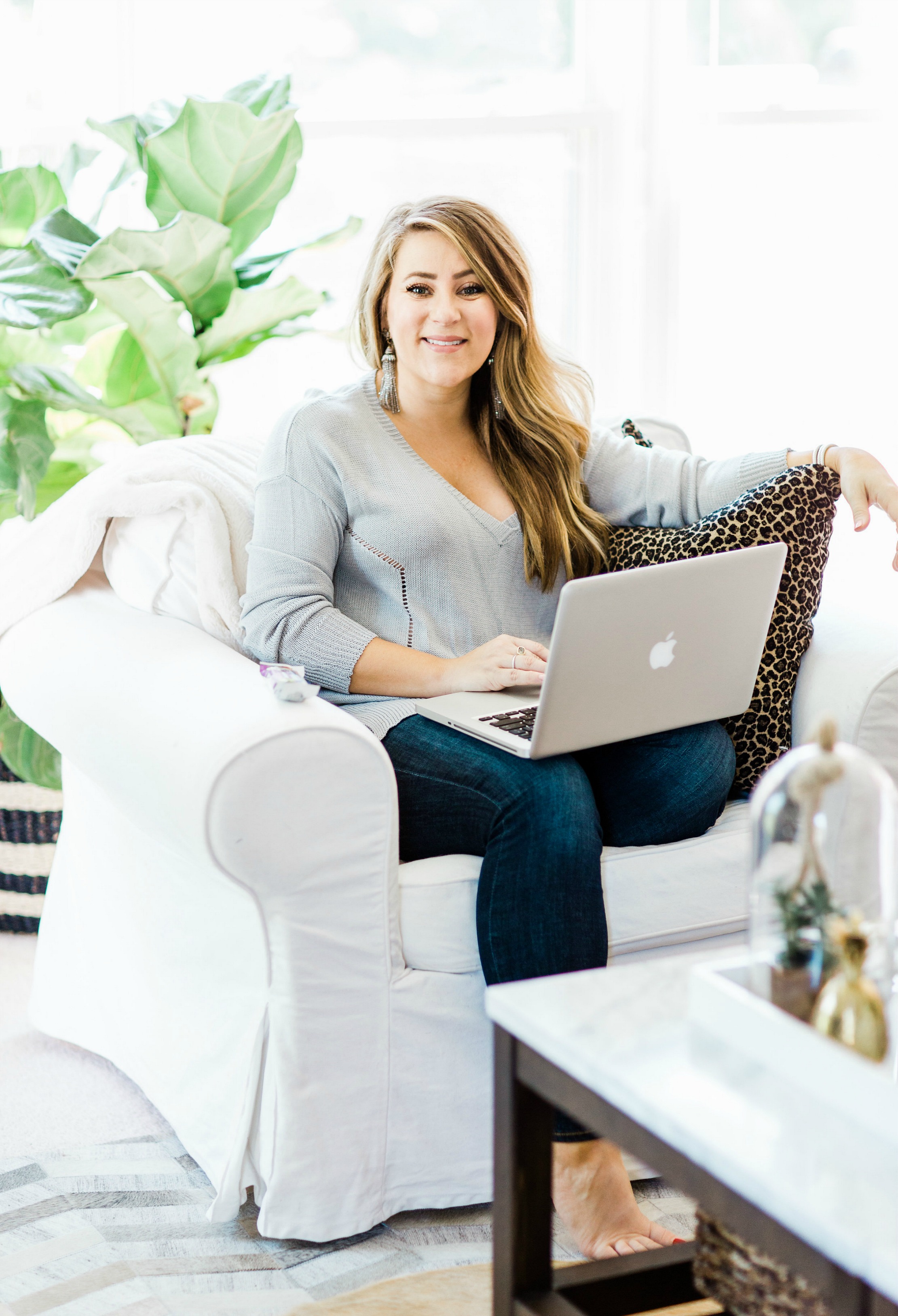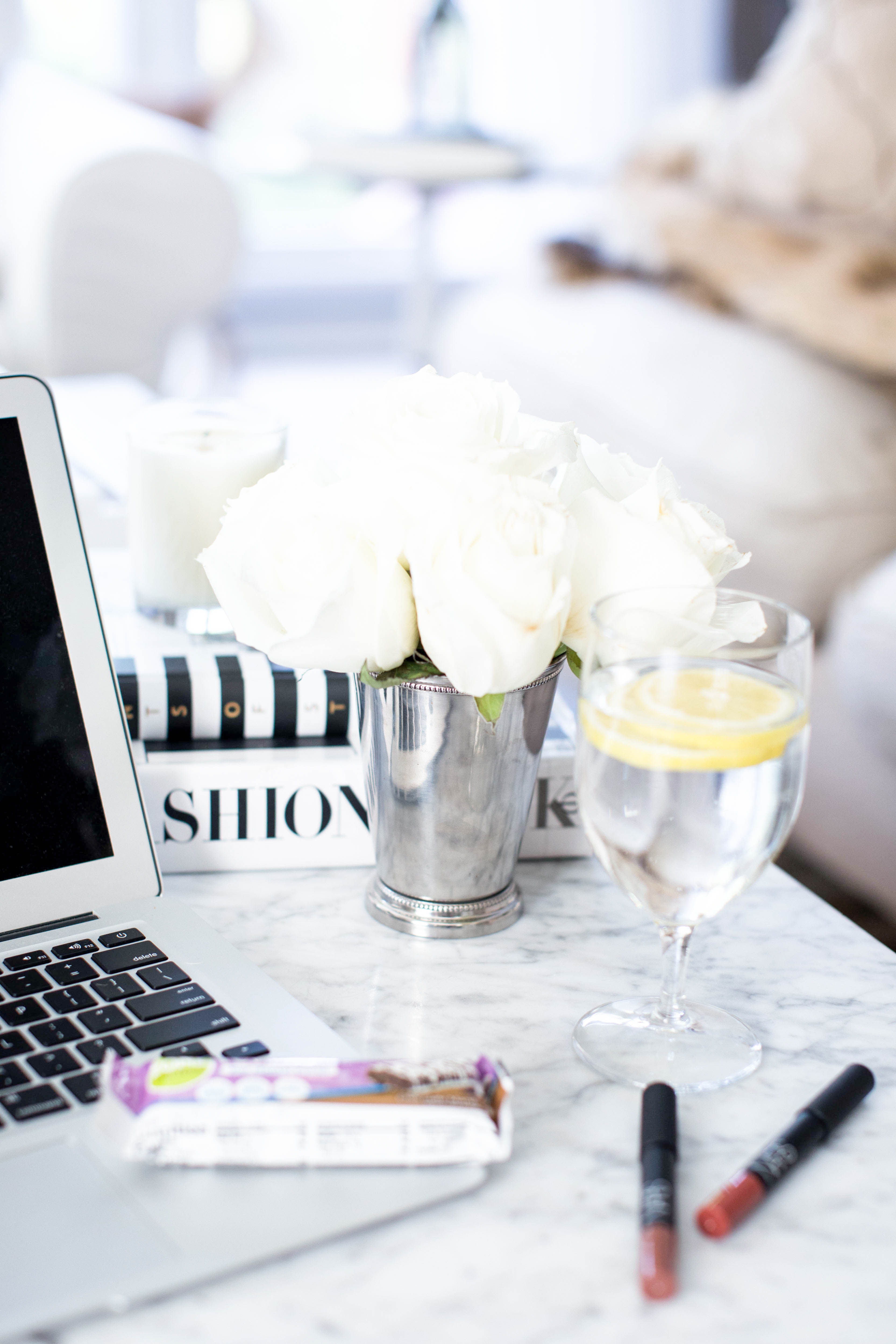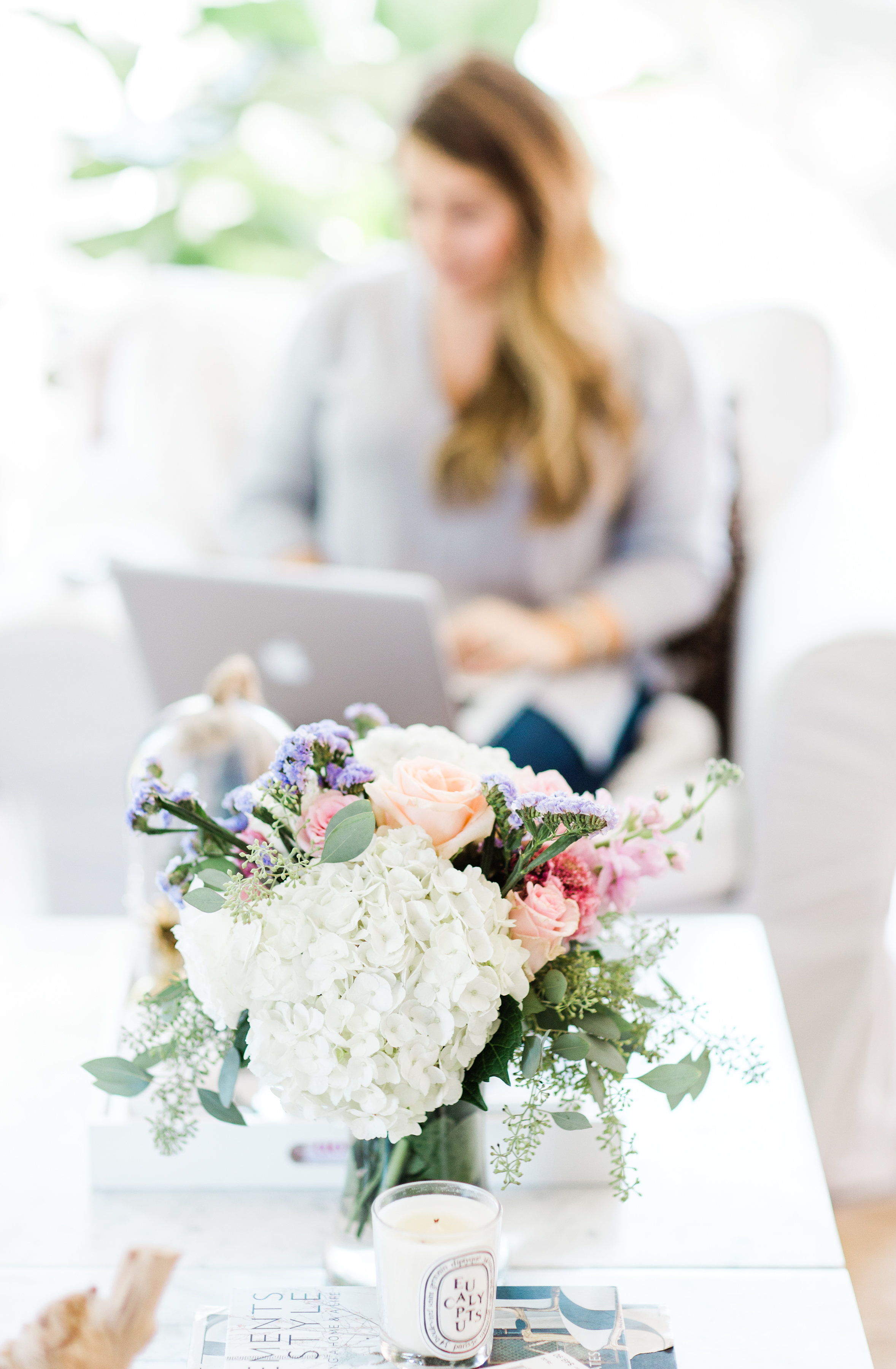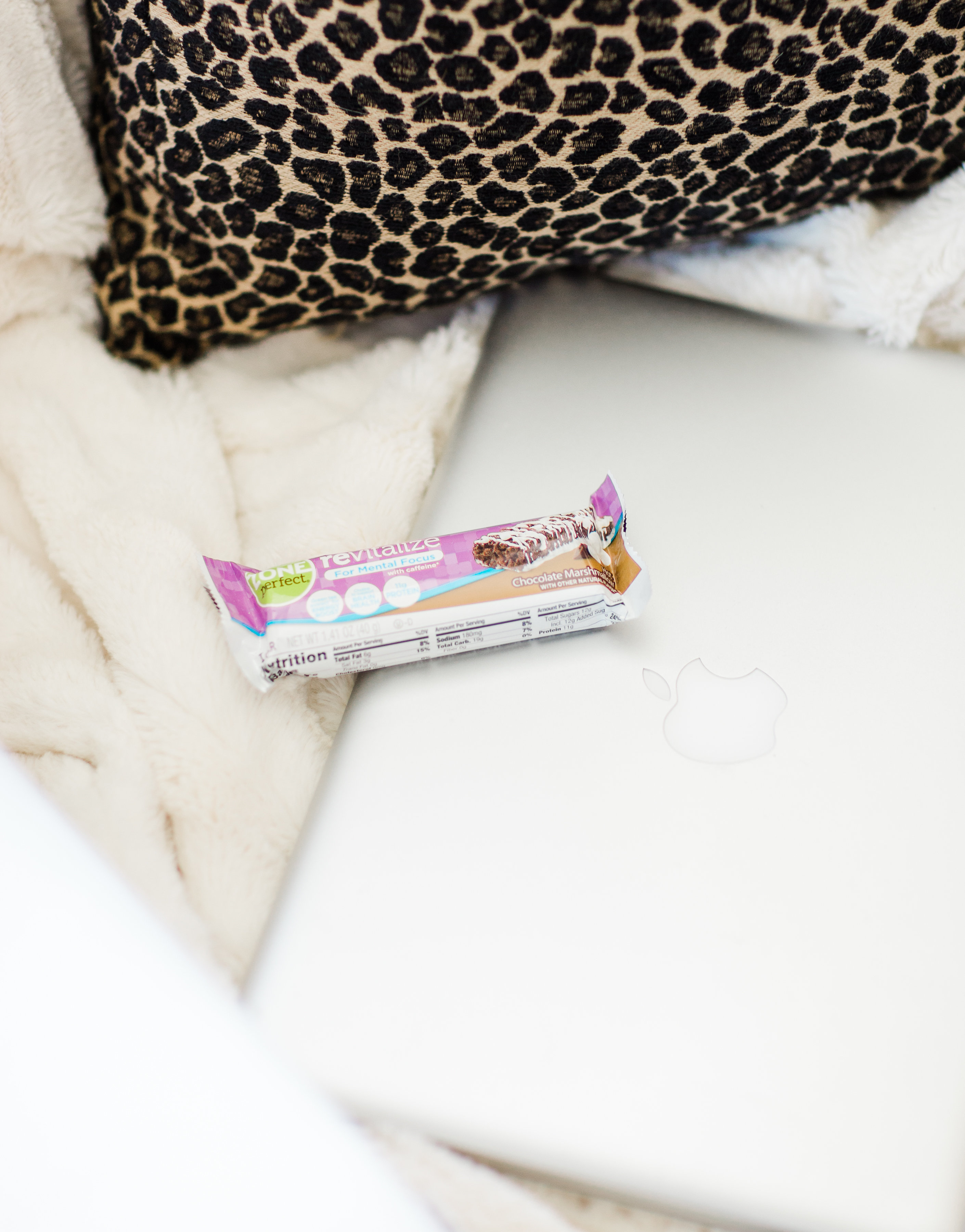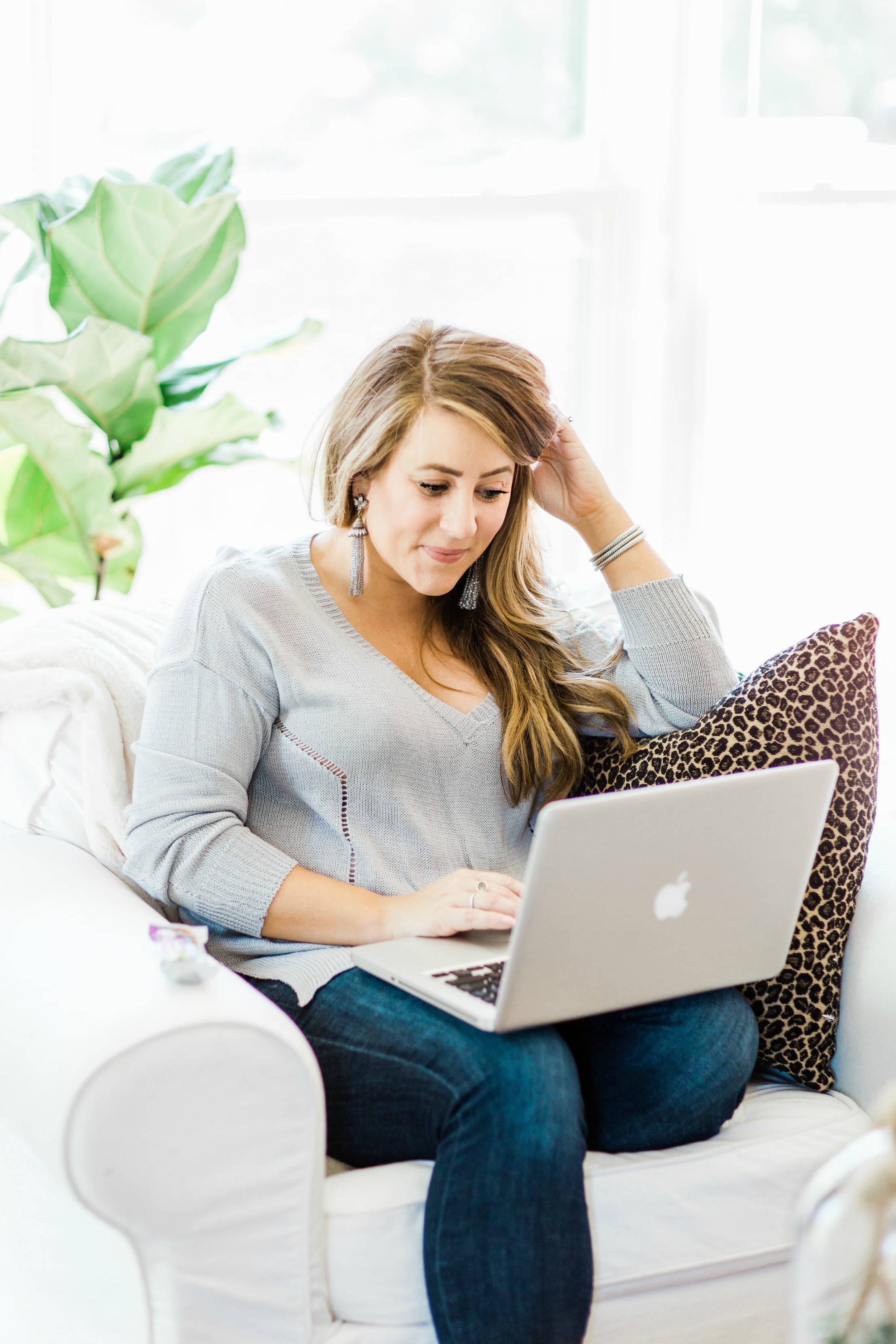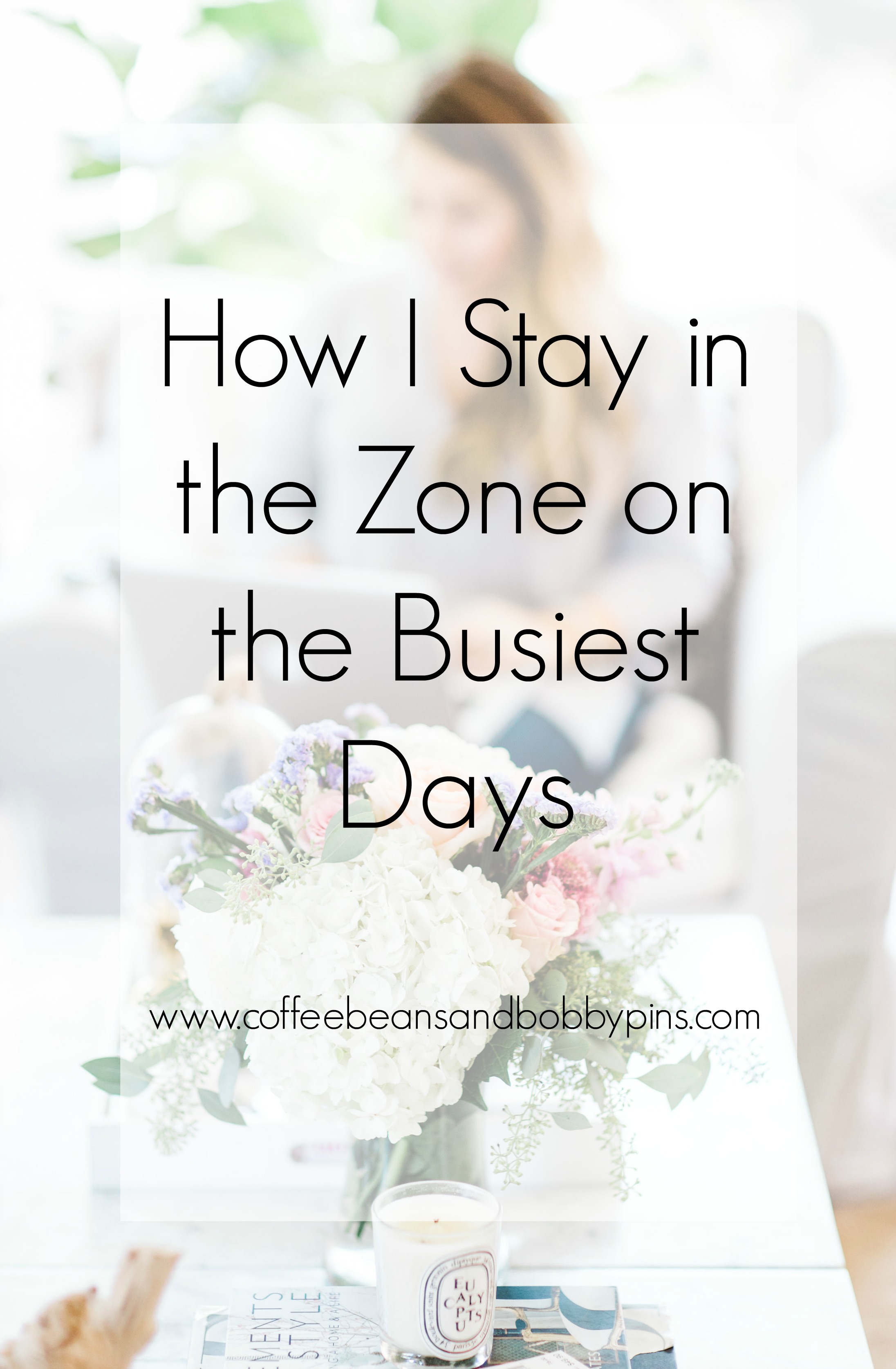 Honestly, the biggest challenge on how to stay focused is the mental game. Some days we're just off, but that's why these tips help ensure that you're going to cross that "finish". I am constantly using them to some extent to make sure my work is completed, sometimes I even use the tips above during my workday when I'm balancing numerous tasks! I'd love to know what helps you feel in the "Zone"? Speaking of which, you can get a coupon for these new bars here: http://bit.ly/ZonePerfectOffer. I recommend the Chocolate Marshmallow, so freaking good you guys!
I'll tell you one thing, coffee helps sometimes, so cheers to Monday and full cups!
XX