This post is sponsored by Coca Cola and Sam's Club, but all opinions are my own. Thank you for supporting the brands that make CB&BP possible!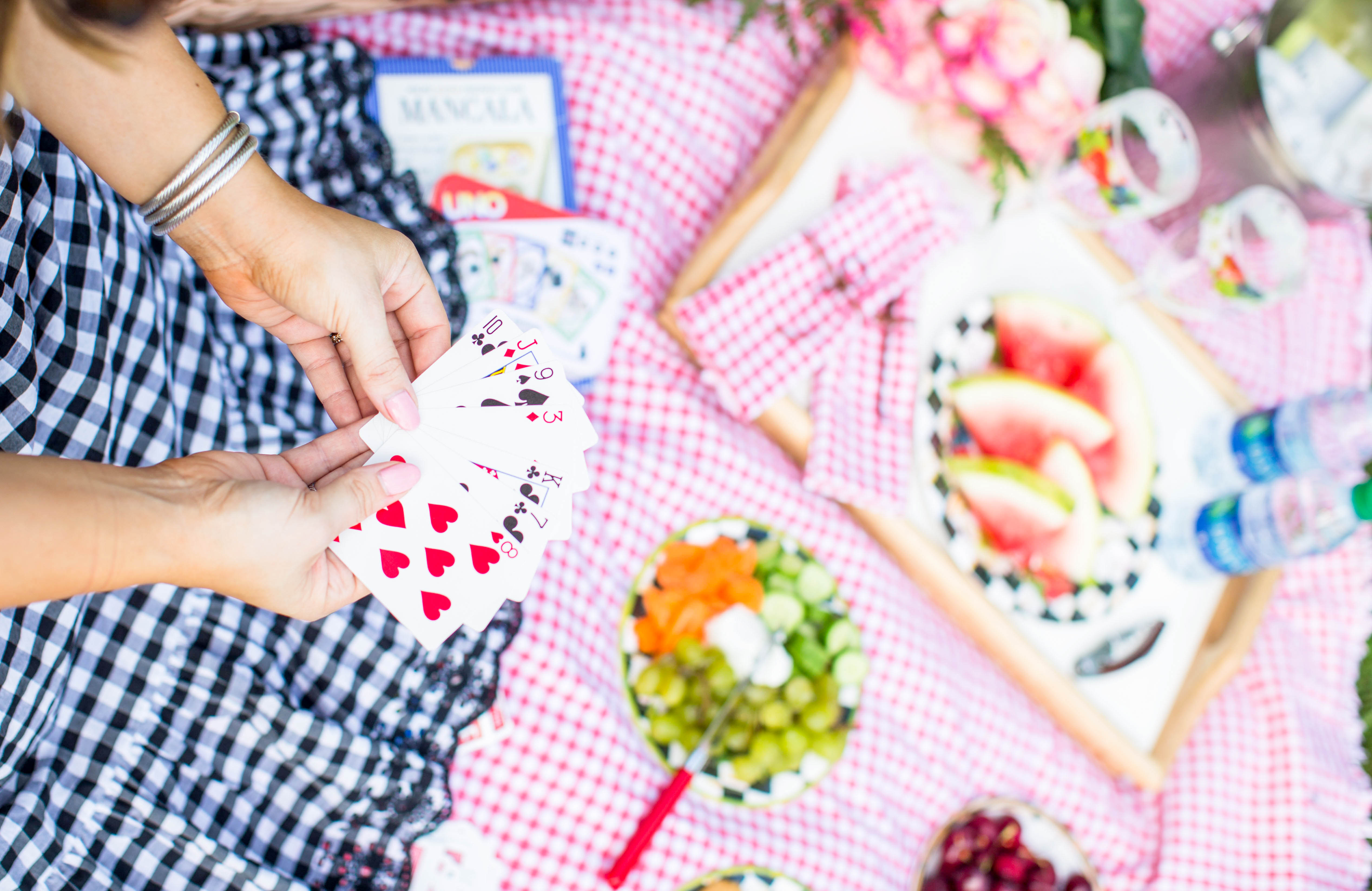 What is it about picnics that seem so summery and perfect? I think the movies have made us believe that summer picnics are these perfect little moments in our lives that can be super relaxing and romantic (depending on the company) and honestly, I kind of have to agree. I love a good summer picnic! Sure, they take some prep work, but there is nothing like sitting on the grass with a great spread in front of you with nothing but the day ahead and great company.
Aaron and I recently got a Sam's Club membership (hello adulthood) and I feel like we're kids in a candy store when we visit. We're constantly brainstorming, "what can we do with this, that, etc". Well our most recent purchases of Dasani bottled water, goat cheese logs and so many delicious veggies brought us to the picnic idea (that and we just got the most ADORABLE picnic basket set ever!). I've always been a fan of spreads vs. meals and also of dining out, so a summer picnic to me is the best of both worlds. You feel like you're doing something more fun than eating at home, when really, you're making everything yourself, you're just taking it elsewhere to eat! I'm okay with it. But picnicking doesn't have to be some big ordeal, below are a few easy tips I put together to make sure your summer picnic is perfection and everything your romantic/pinterest heart desires!
Grab a big blanket and your summer picnic basket. I'm fully aware that you may not want to spend money on a picnic set. That's okay! Grab yourself a big basket or bag, pack your utensils, a few plates, 1-2 bowls and whatever beverages you'd like and don't forget the blanket! However, I will say that the perks of a basket are that everything (besides the food) is already included, so it's nice to not have to brainstorm. This one even comes prepared with a wine opener!
Check the weather. No one like a rain on a parade, so you also definitely don't want it to rain on your summer picnic. If the weather calls for a high chance of rain or wind, you may want to choose a different day.
Bug Spray! It's summer which means mosquitoes are out. Don't let those pesky little guys ruin your day, pack the bug spray!
Unplug and grab a few games. I love instituting the "no phones" rule whenever Aaron and I do something like this. We bring a few small board games and that serves as our entertainment for the afternoon. We really love games and it's a fun and inexpensive way to spend an afternoon.
Pack a "spread". There are so many different things to pack that would be great for a picnic, but I personally like taking a spread of a lot of little things. I'm more of a grazer, so I love that Sam's Club has a great variety of their Member's Mark cheeses, meats, veggies, and fruits. Plus, the last thing I want to do in this heat is eat something heavy, so these little nibbles are perfection. Also, be sure to avoid anything too messy that could make for a disaster!
Don't forget beverages fro your summer picnic! Whether it be a cold glass of wine, lemonade, or iced tea. Don't forget some ice and a cooler of some sort so they don't get warm. If you're like me and like variety, then I would suggest grabbing some Dasani water bottles and then whatever your chosen beverage of choice is so you stay hydrated.
Have fun! Don't make anything too stressful, remember less is best. The goal of your picnic is to first and foremost have a great time, so sit back, relax and enjoy!
.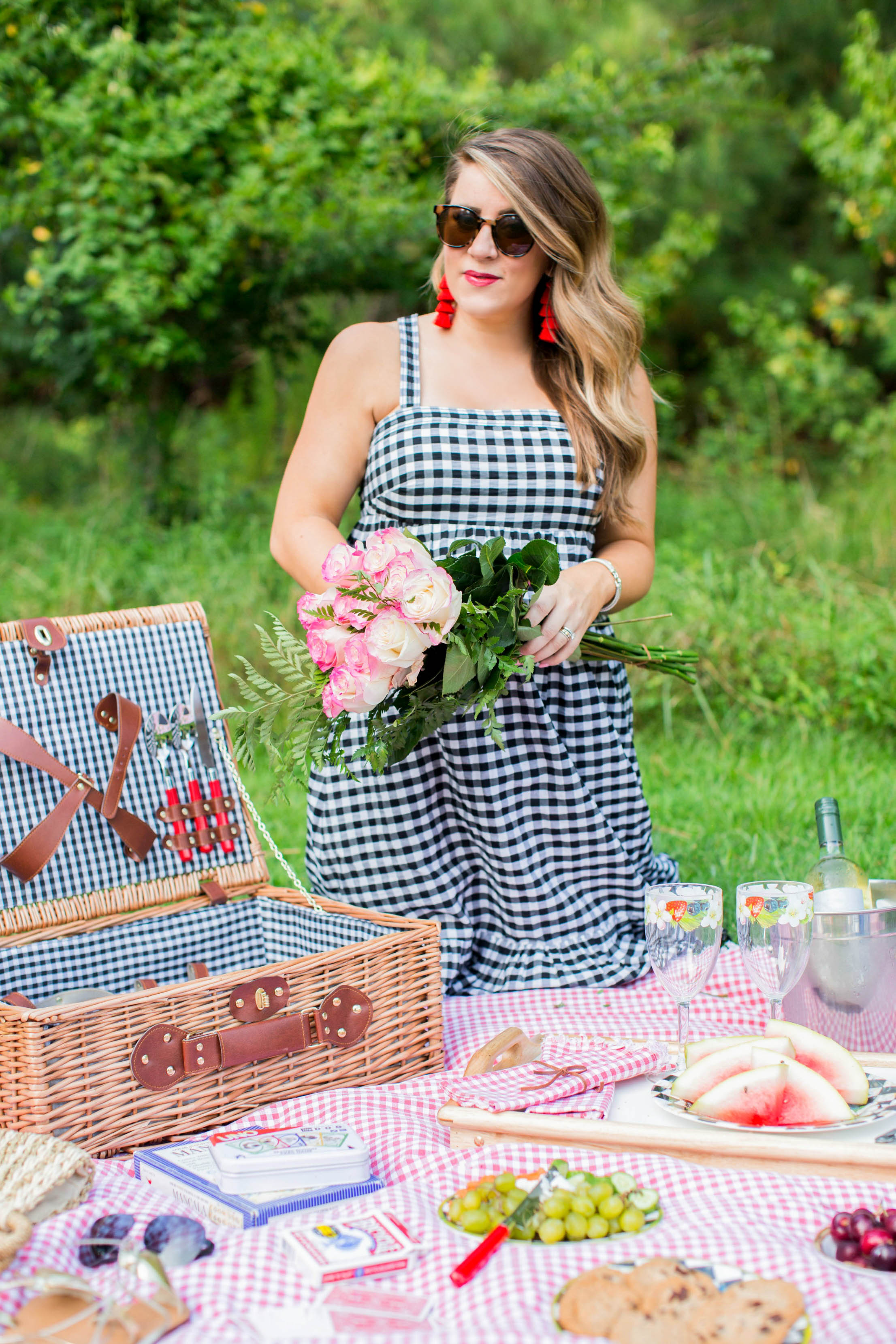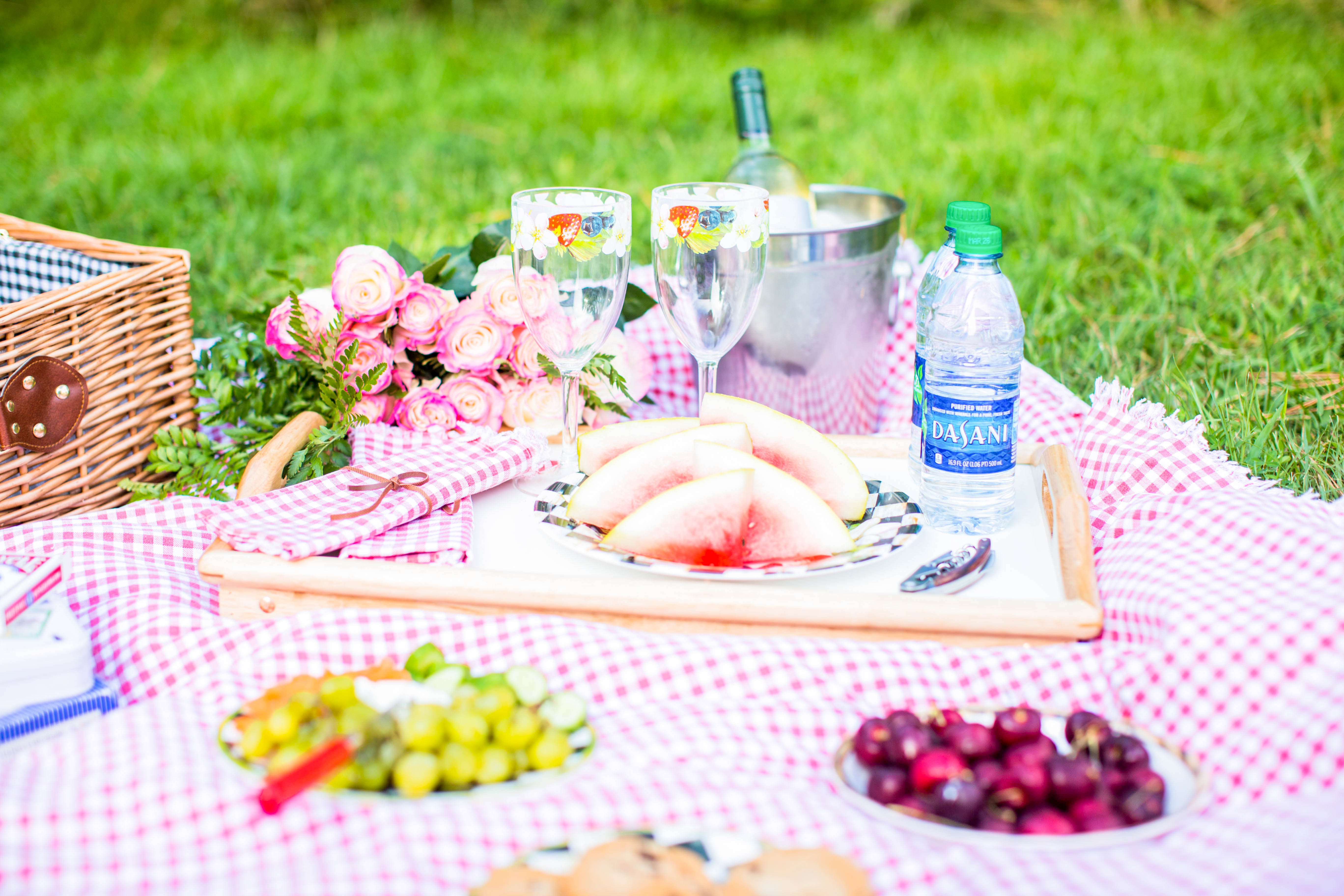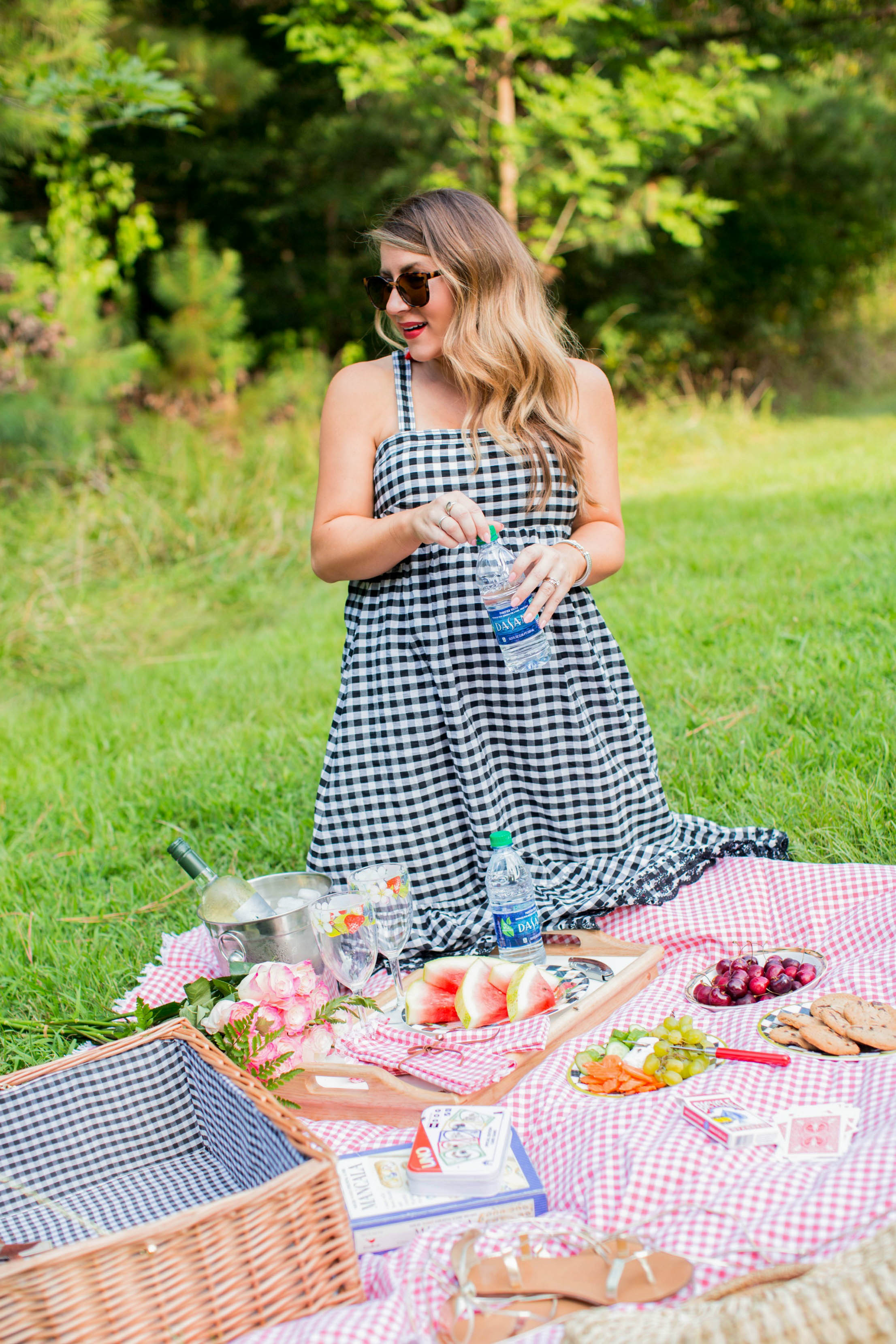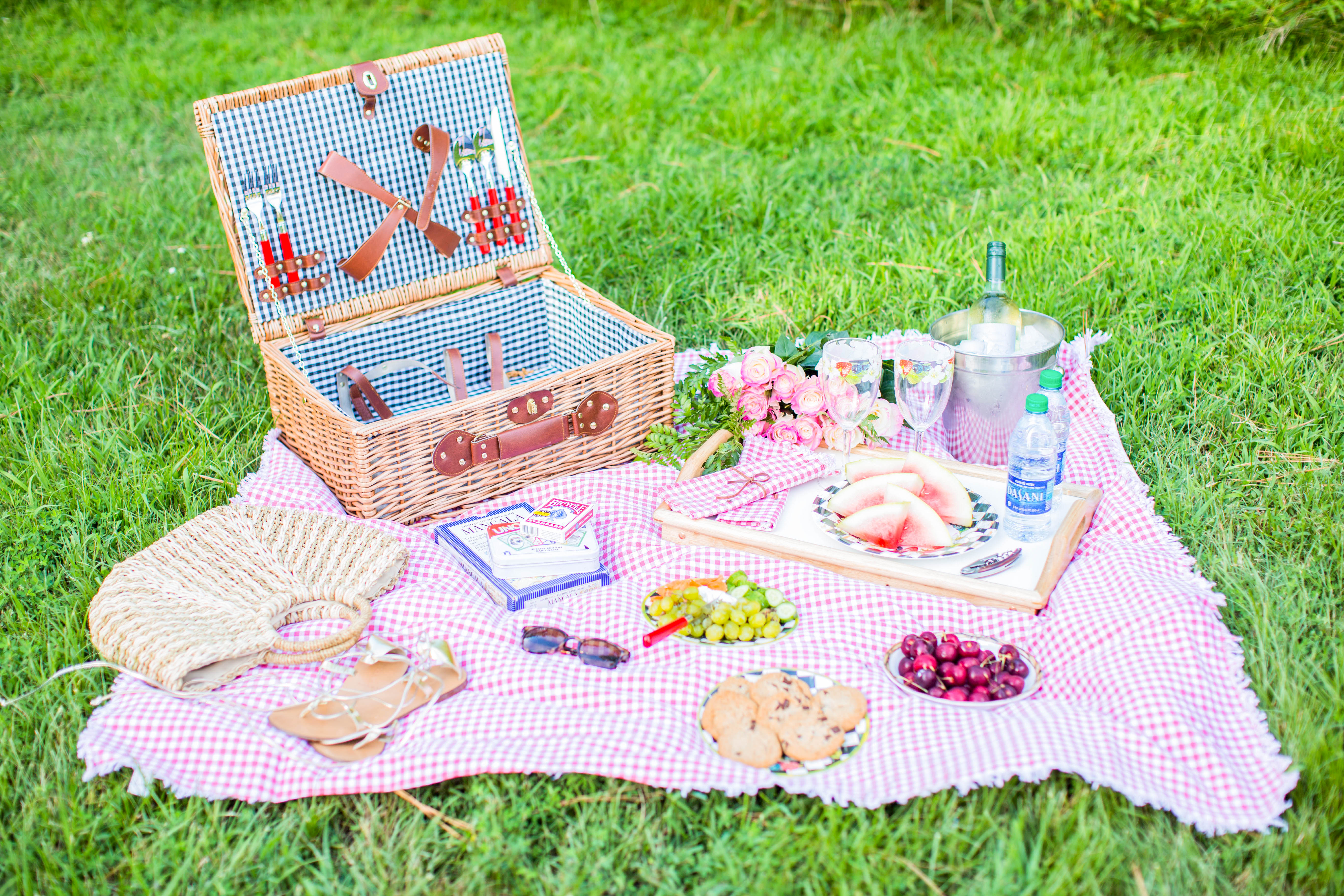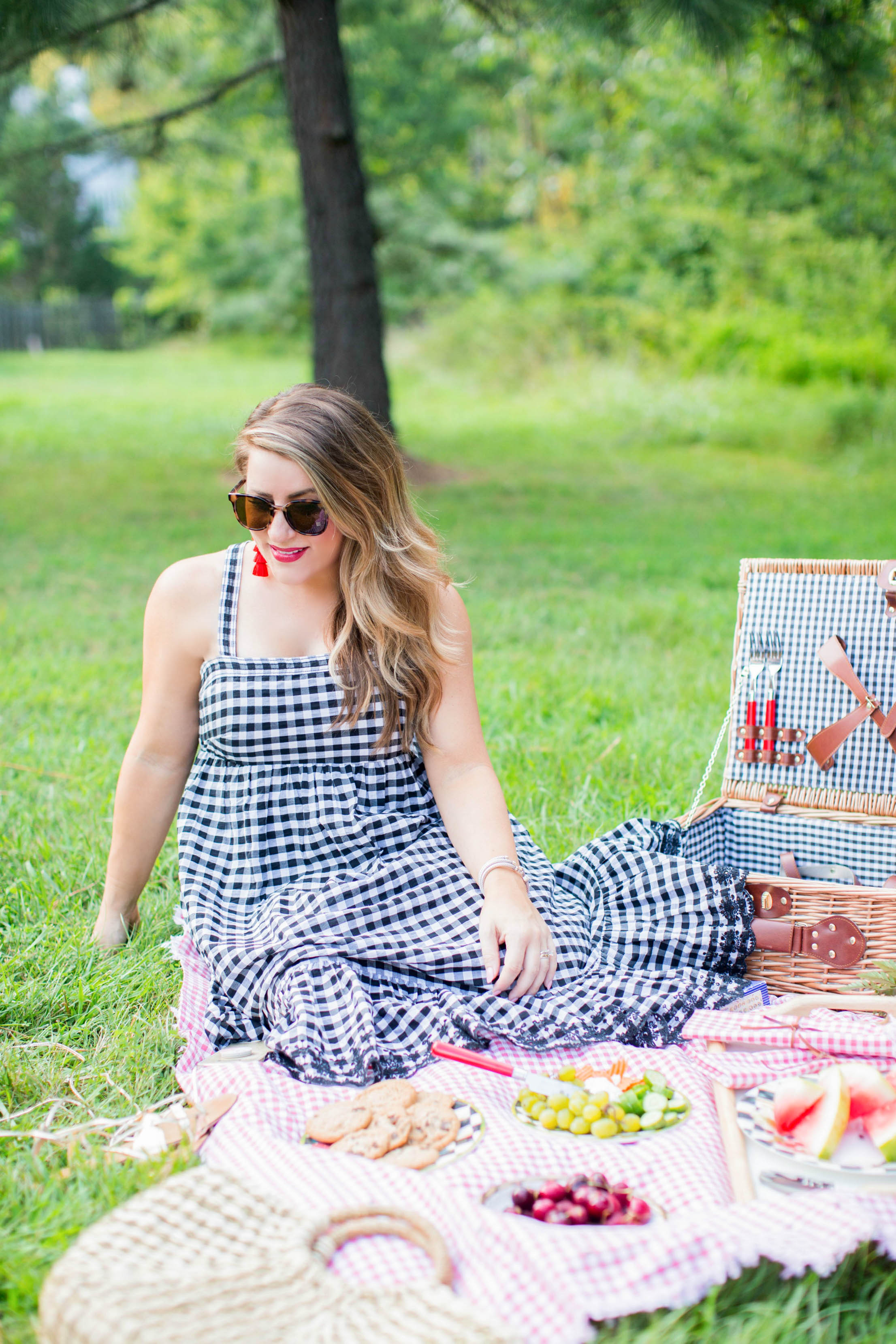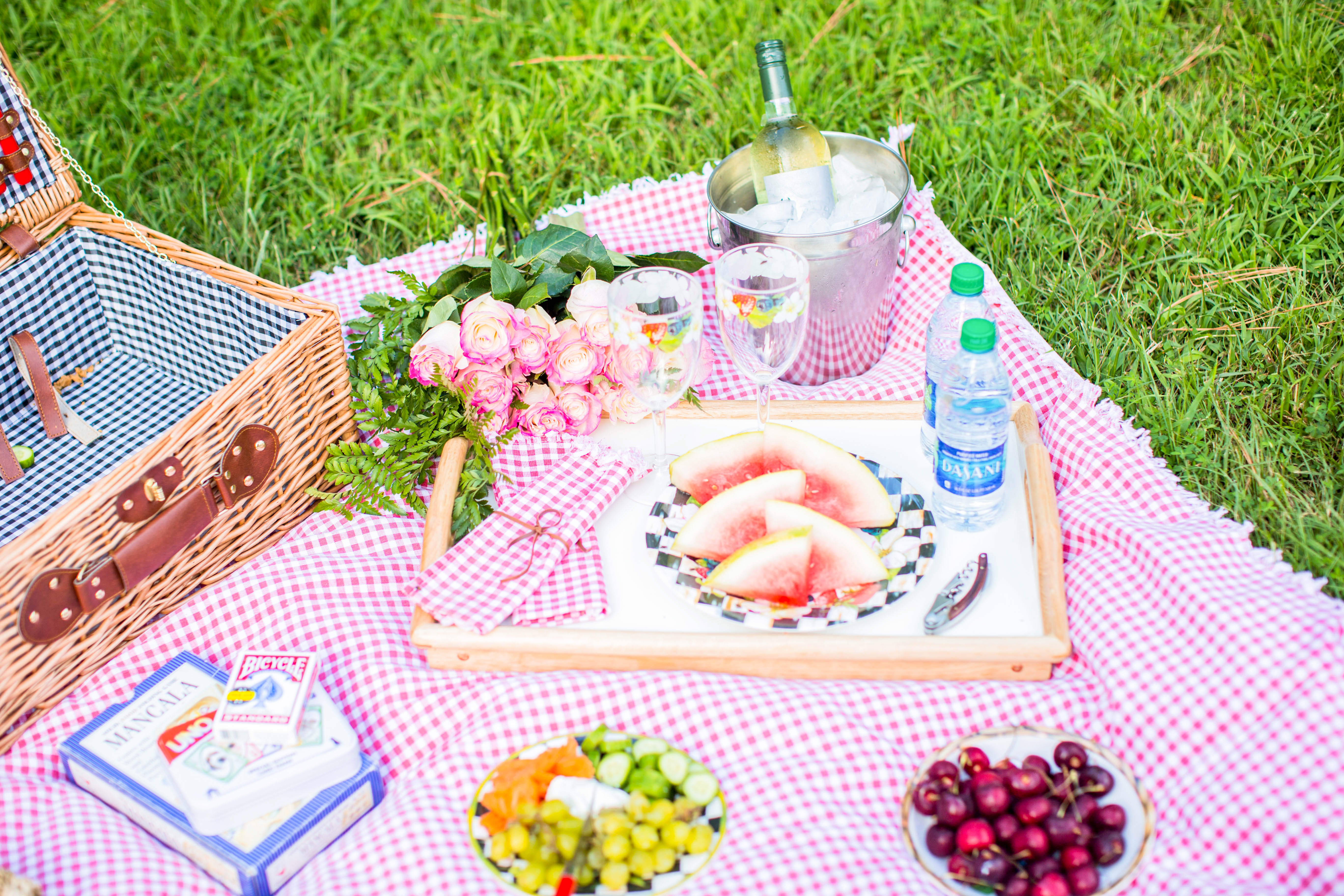 It's out last full day today at the Mackenzie-Childs farm and I am truly so sad to leave it! It's been SOO fun and I can't wait to share more with y'all, but in the meantime, don't forget to follow along on Instastories (amy_cbandbp).

What's in your perfect summer picnic?