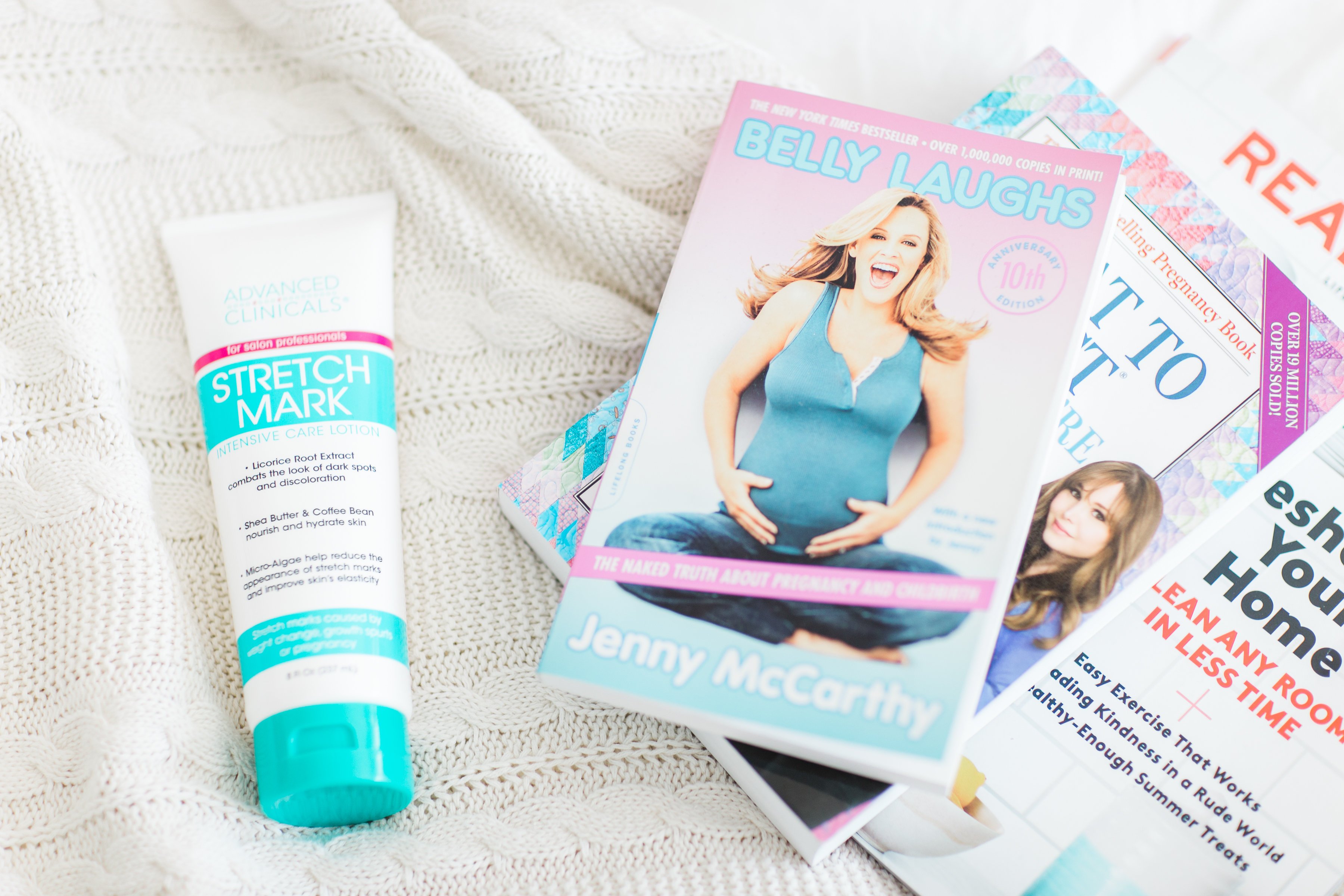 Happy Monday friends, back again. Womp womp. I hope everyone's weekends were well. Aaron and I kind of laid low since I needed it after last week and since this week is a short one for us due to some traveling. Every now and again though, those weekends are so needed. We actually made a dent in the nursery and it's making me more and more excited to meet our little one in a few short months (or are they long months? time seems to be creeping!). 🙂
I've talked a lot about skincare products on the blog and how I've been in desperate need to implement a routine. I have some skincare products I've been testing out for the good 'ole face and body because I'm 30 and well, things are not looking as great as they once did :). Recently I discovered Advanced Clinicals' Stretch Mark cream when perusing Amazon and since every pregnant woman's goal in life is to limit stress marks while "growing," I thought I'd give it a try. This stuff goes on smooth and smells great, plus, it's affordable and can be used obviously when not expecting too (I use it on my thighs, belly and boobs for now).  I've actually been using this product in the morning and then rotating it with the cellulite cream in the evening because ya know, #prevention. My major score with these two products it how quickly it absorbs into the skin so I don't feel sticky and covered in cream. I absolutely hate hat feeling and these dry quickly, so I can carry on with my skincare routine.
One of the skincare products I've been loving from this line (okay, I may have went a little crazy) is the coconut oil. I've heard about women tossing in their face creams for face oils, and thought I'd give it a shot. TOTAL.GAME.CHANGER. I know it seems counter productive using an oil on your face, but if you elan more towards dry skin, oil is the way to go. I've been rotating the Collagen and CoQ10 oils on my face and décolletage and they are so refreshing and hydrating. Ever since I've been expecting, my skin has been a total mess and I've developed little dry patches around my nose and mouth and this stuff has definitely helped even for the short time I've been using it.  Sometimes when I'm feeling crazy, I even rub the oils on my belly since I've also heard oils can help with stretch marks.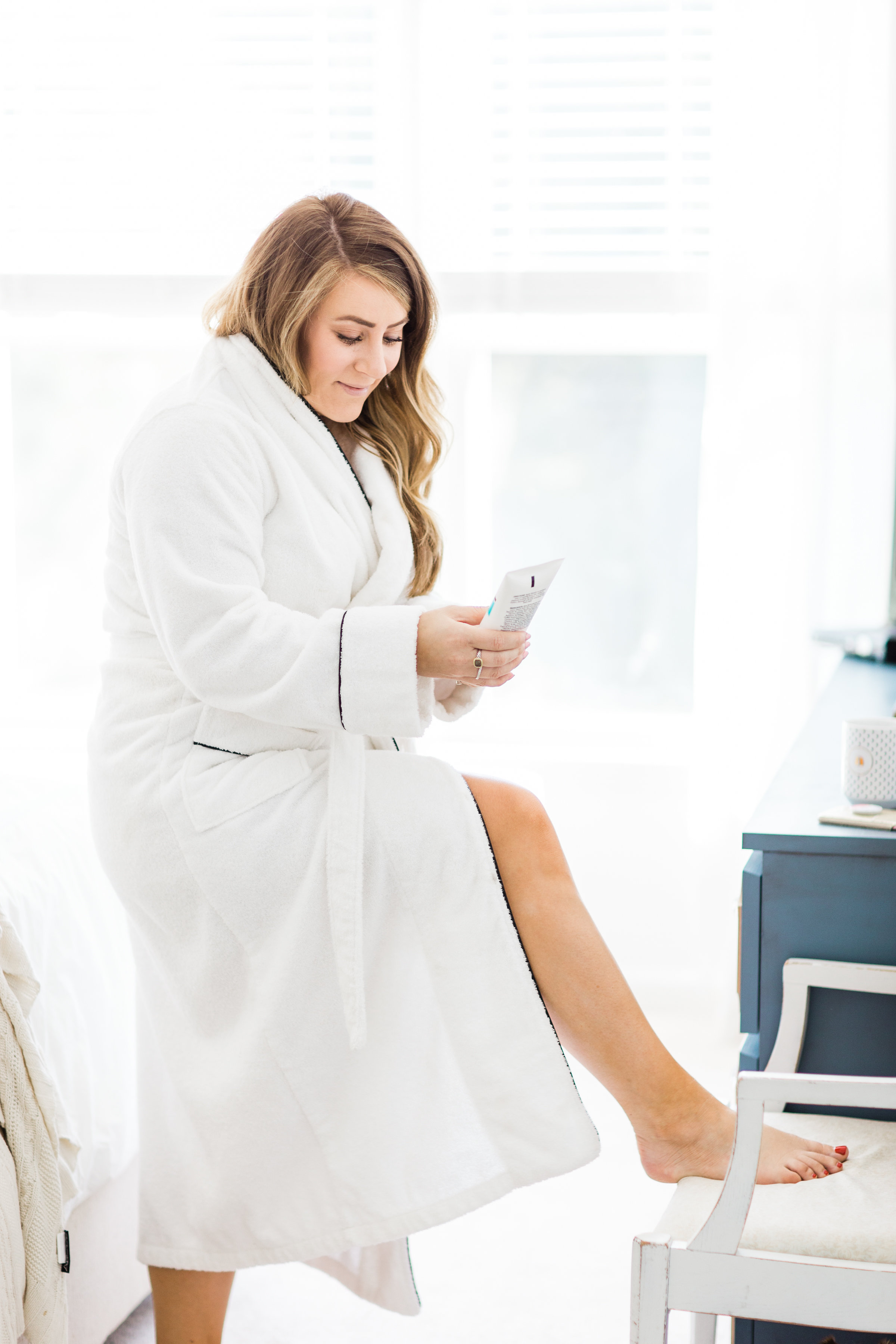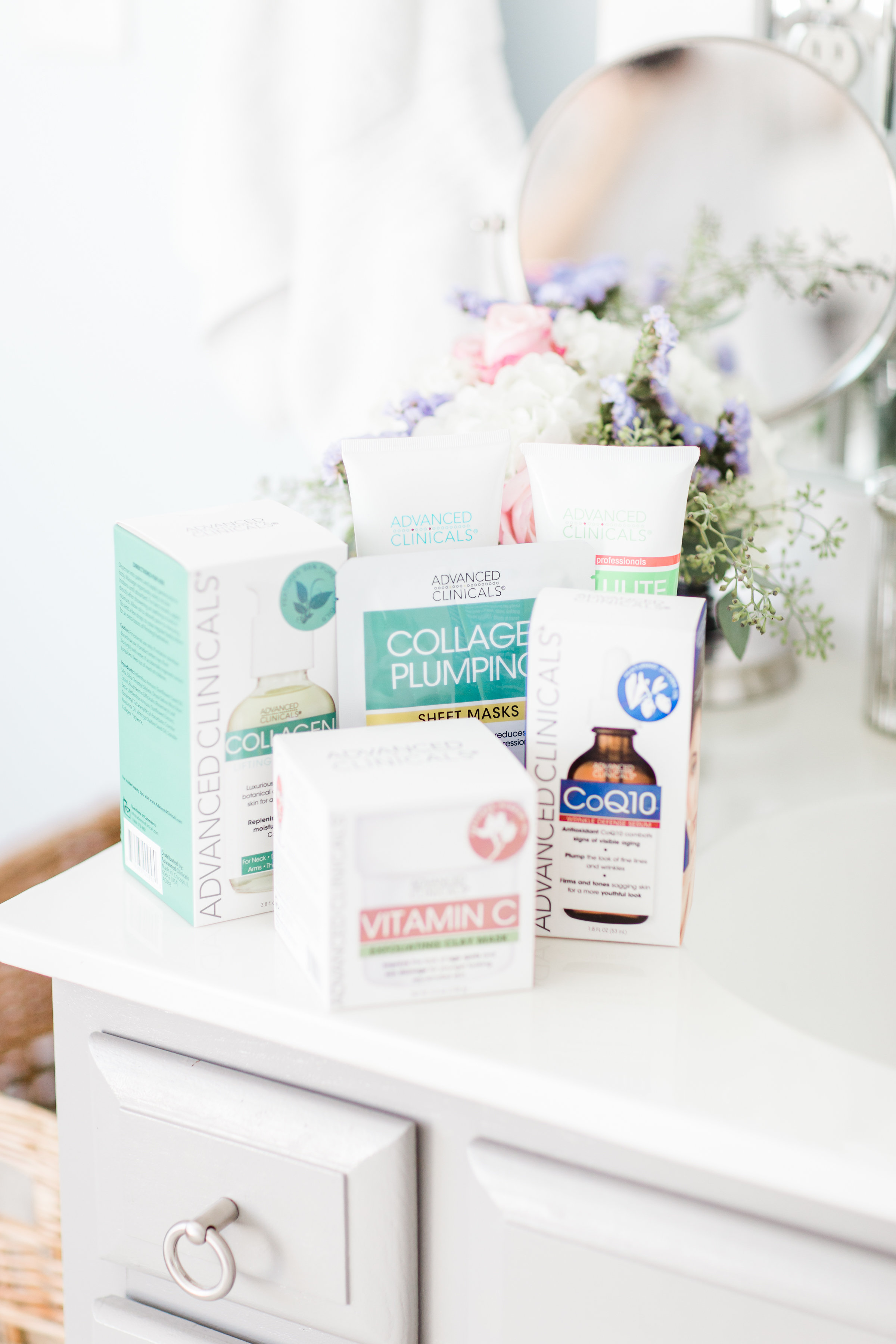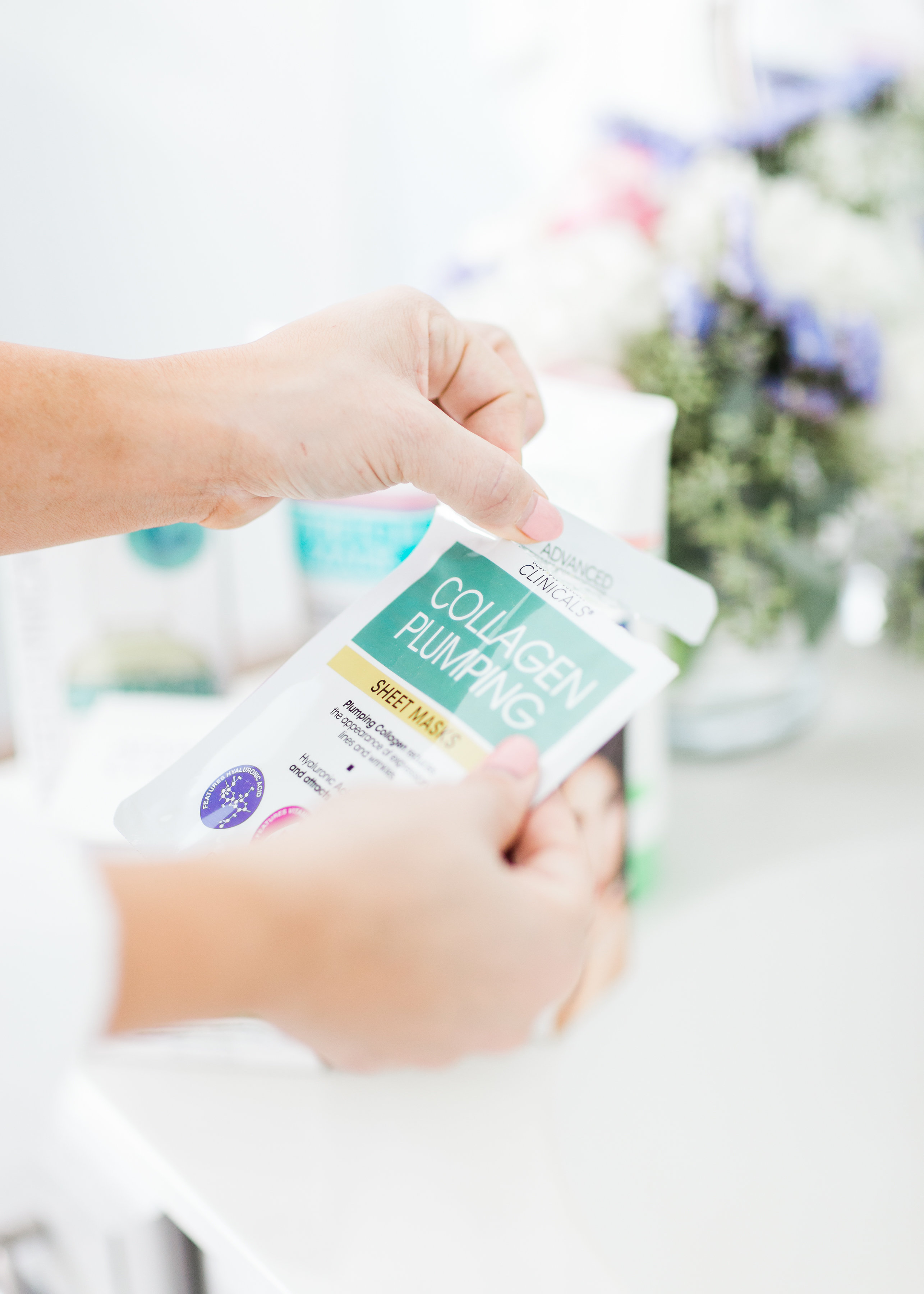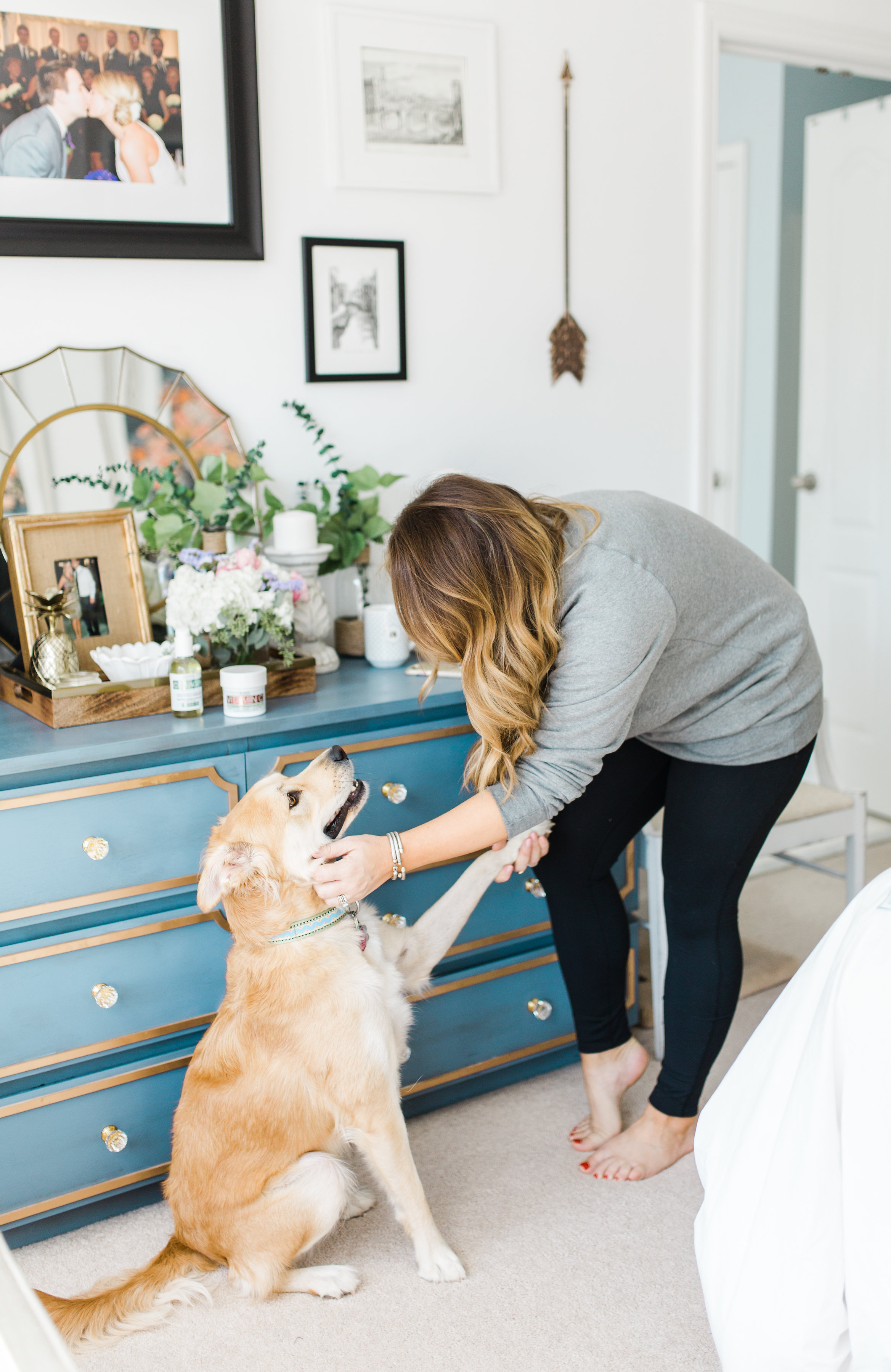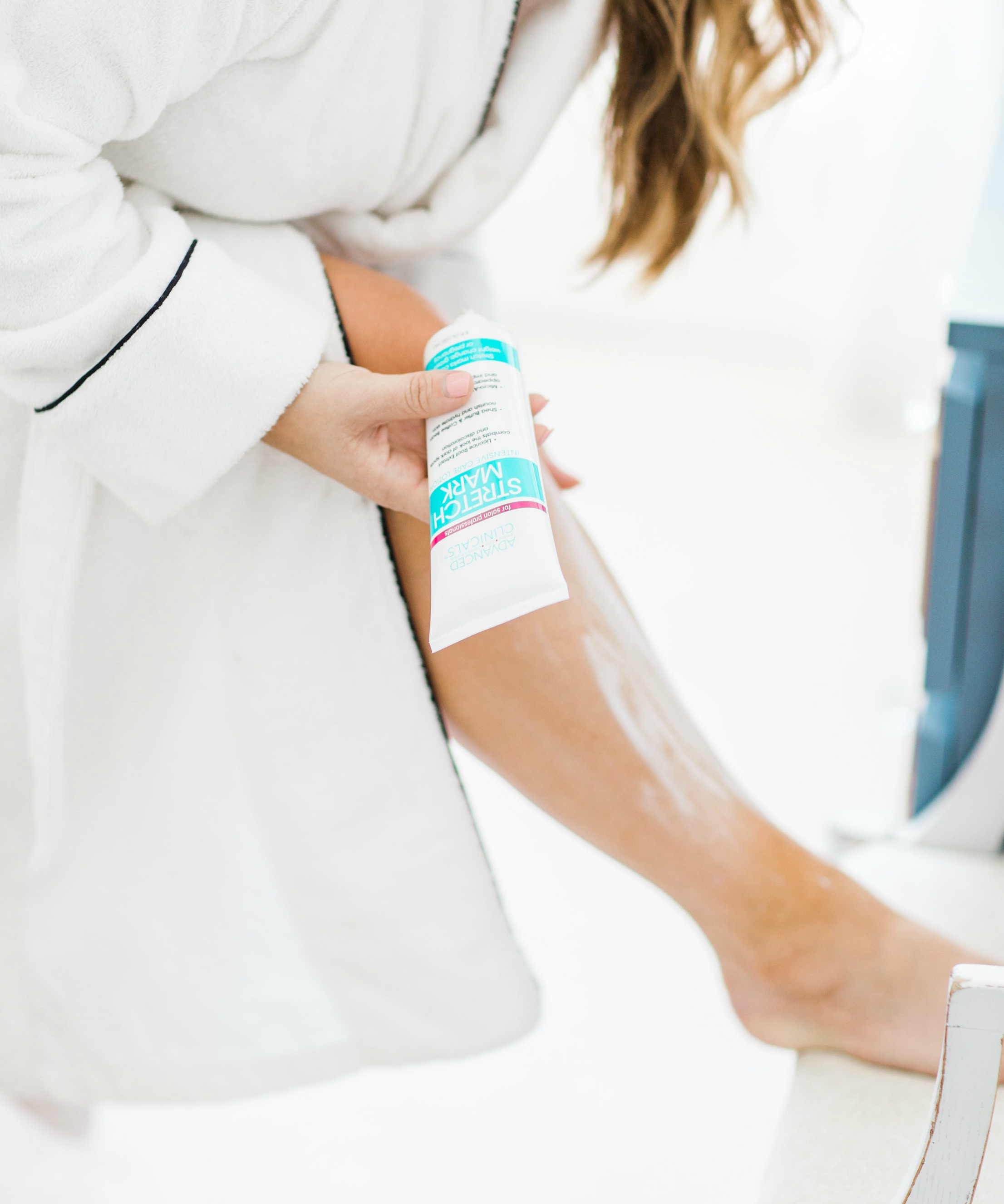 Like I said, the best part about these skincare products is the affordable price tag and I'm definitely curious to see how my skin holds up now that I'm definitely rounding out. It's worked wonders on my face and the hydrating masks have also been amazing. Plus, they are sold on Amazon and if you're like me, Amazon is my saving grace 2-3 times per week. You can even use the code AMYCBBP1 for 30% until the end of the month to treat yo' self with some new skin care products. I'm really curious to test out the eye products and clay masks, so if you make a purchase of either of those, let me know I may try them out!
Fill up those cups and cheers to a fresh start. We all need it!
XX
Photos by Annie Watts Photography
This post is sponsored by Advanced Clinicals, but all thoughts and opinions are my own. Any expectant momma is going to love the stretch mark cream! #trust