This is a sponsored conversation written by me on behalf of PEOPLE®, Real Simple®, and Southern Living®. The opinions and text are all mine. Thank you for supporting the brands that make CB&BP possible! Now go forth and relax!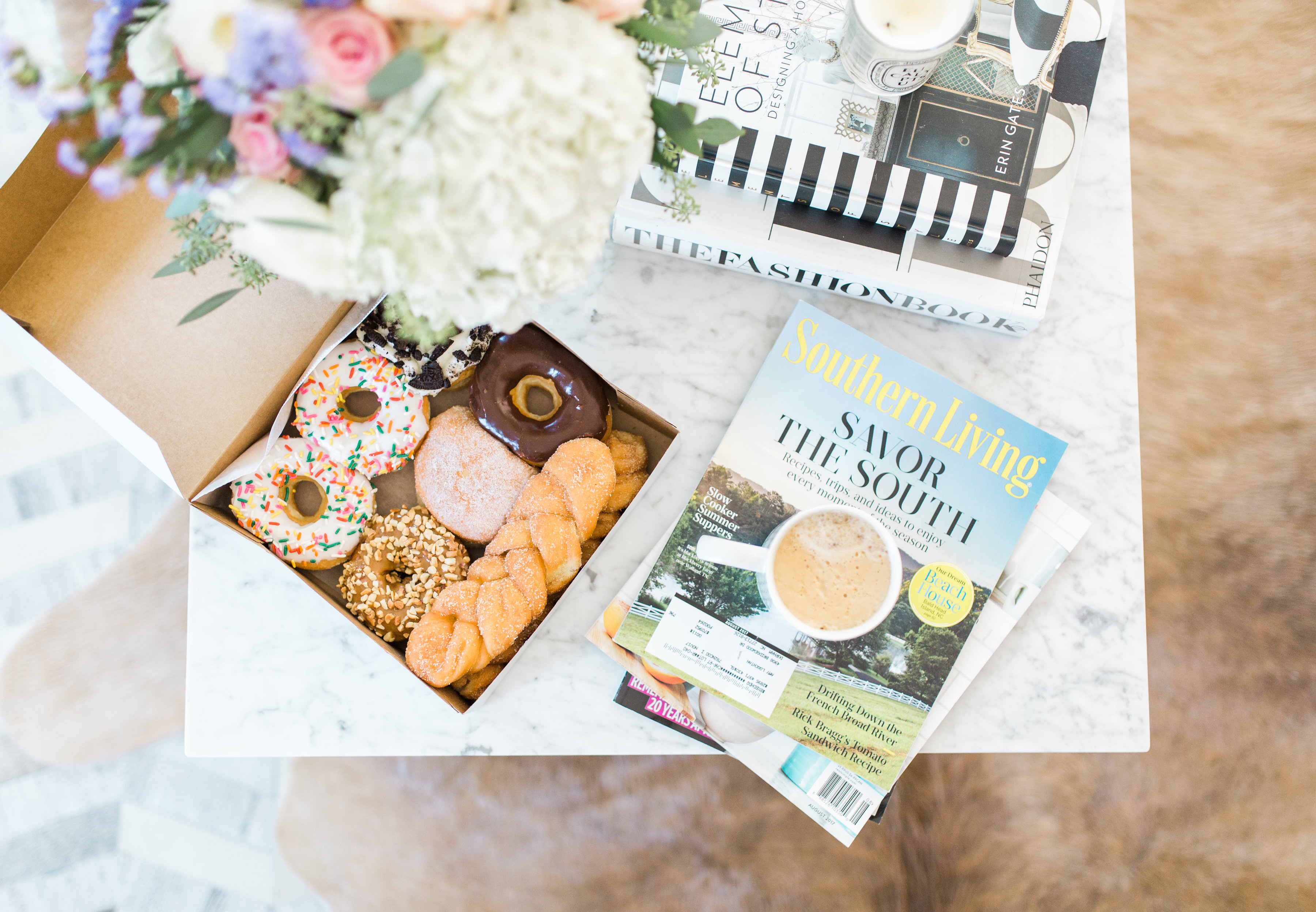 Does anyone else feel like this summer has been a complete whirlwind? OY. Remember this post when I chatted about being busy bodies and staying focused? Well today, I thought I'd 360 that topic and talk about some things to do to relax and how I take time to relax even on busy, crazy, overwhelmed days. Yes, we all have things we need to get done, but we all need a timeout from time to time, maybe even multiple a day. Sometimes I completely unplug and sometimes it's only 15 minutes, but regardless, it helps keep me sane and feeling like a human. Since I don't know what makes you feel relaxed, I thought I'd share some things I do for a little R&R in hopes that I might inspire you to take a little #summermetime for yourself!
Coffee on the porch. I tend to wake up earlier than everyone in the house (including the dogs), so I love taking this time to enjoy the coolness of the mornings outside. Some days I sit on our back patio and some days the front, but whichever I choose it's the perfect time to relax, plan out my day, enjoy my coffee and maybe even a donut. :0)
Unplug and put on a record. Whether it's laying on the couch and listening, sharing a listen with Aaron or even making dinner; I love when a record is on in our house. We have a wide vinyl collection that I love listening to with my husband, it's something we enjoy doing together or apart and it also instantly eases me to think of simpler times when vinyl was the only form of entertainment for many.
Read a magazine. Every week when we do our grocery shopping at Kroger, I pick up the latest faves on the magazine rack, but rarely do I actually read them. I love being able to catch up on my stacks of magazines. There is nothing better to me than a robe, coffee (or wine) and a great magazine. My favorite magazine to read is Southern Living magazine found at my local Kroger, but you can also pick up a copy of Real Simple or PEOPLE!
One of the best things to do to relax is pamper myself. Face masks, paint my nails, even whitening my teeth feels refreshing when I've had a long day. I love face masks because they make my skin feel amazing and fresh. It's not quite as fabulous as the spa, but it does the trick during busy weeks.
Lastly, I love a great long shower or bubble bath. I especially love how in the bath you can combine a few of the things above into it. Face masks while soaking in the tub and reading a great book or magazine? Yes please!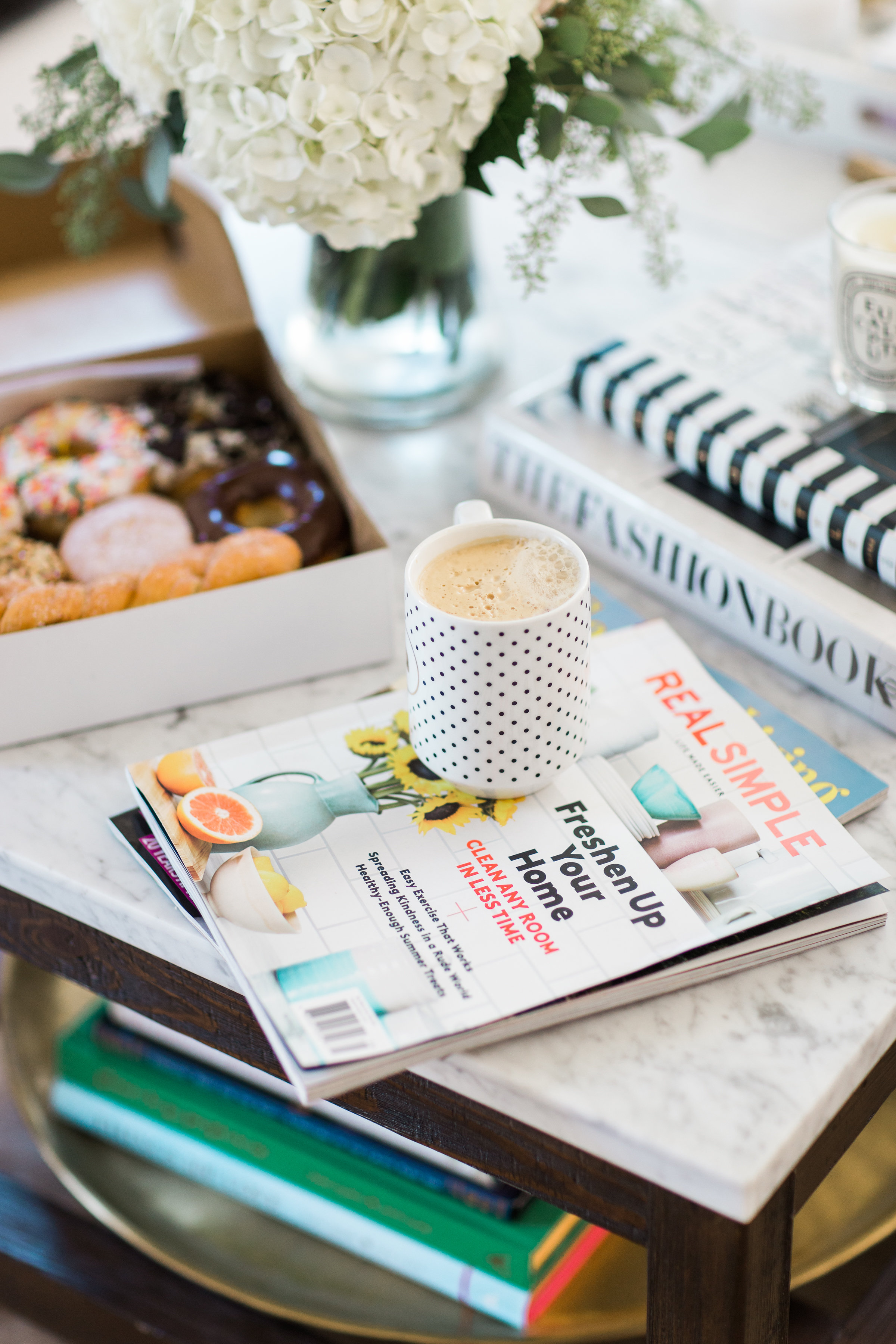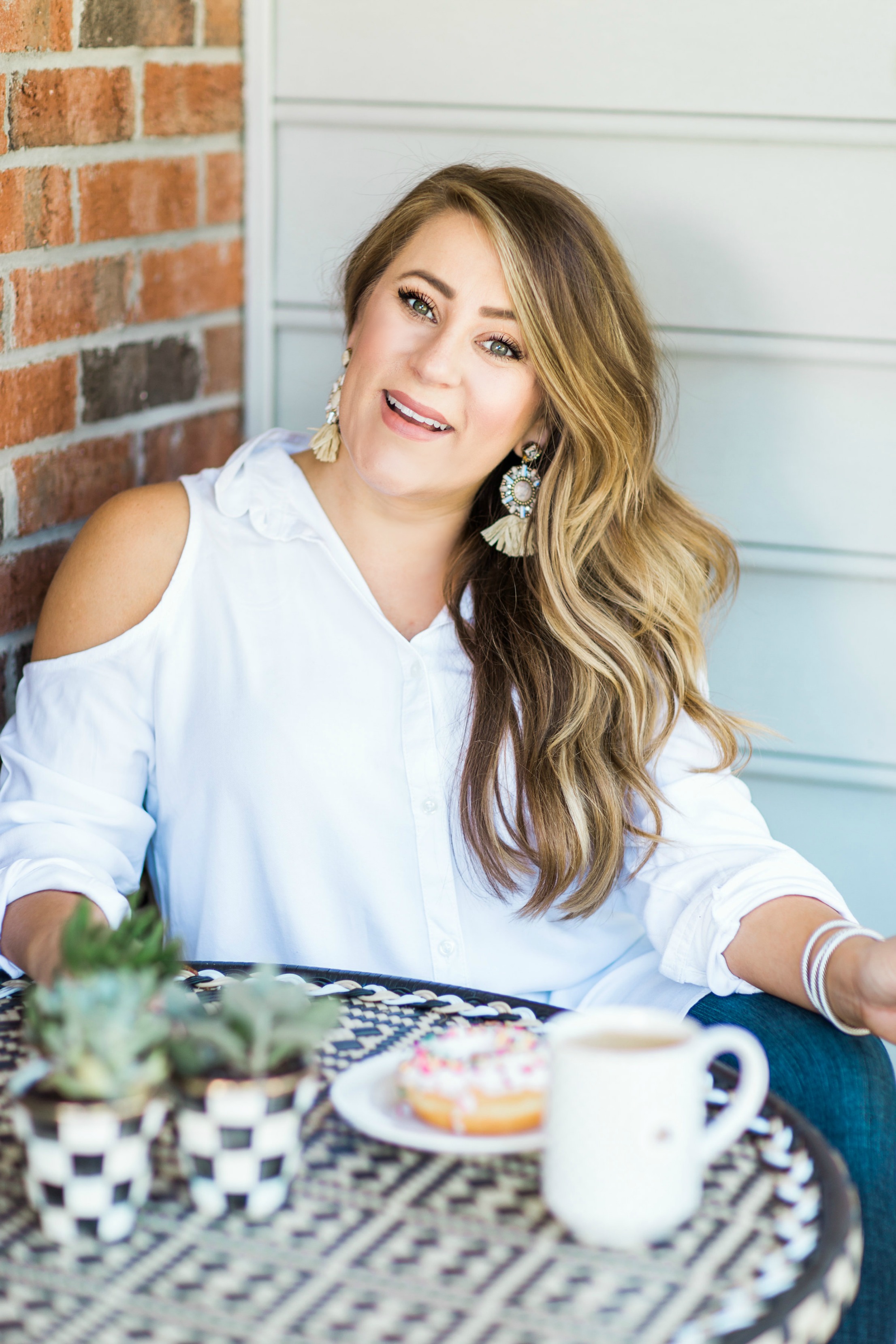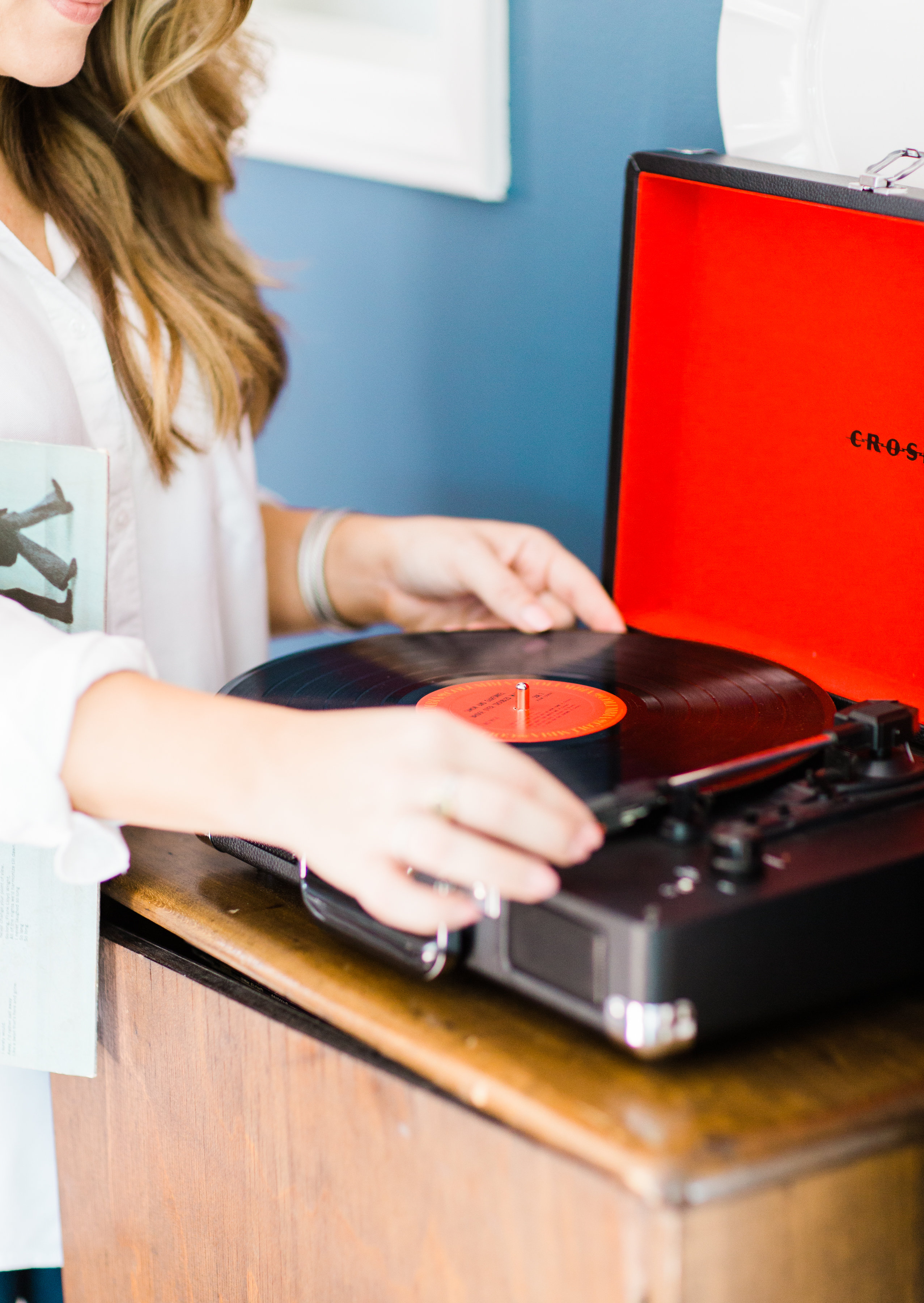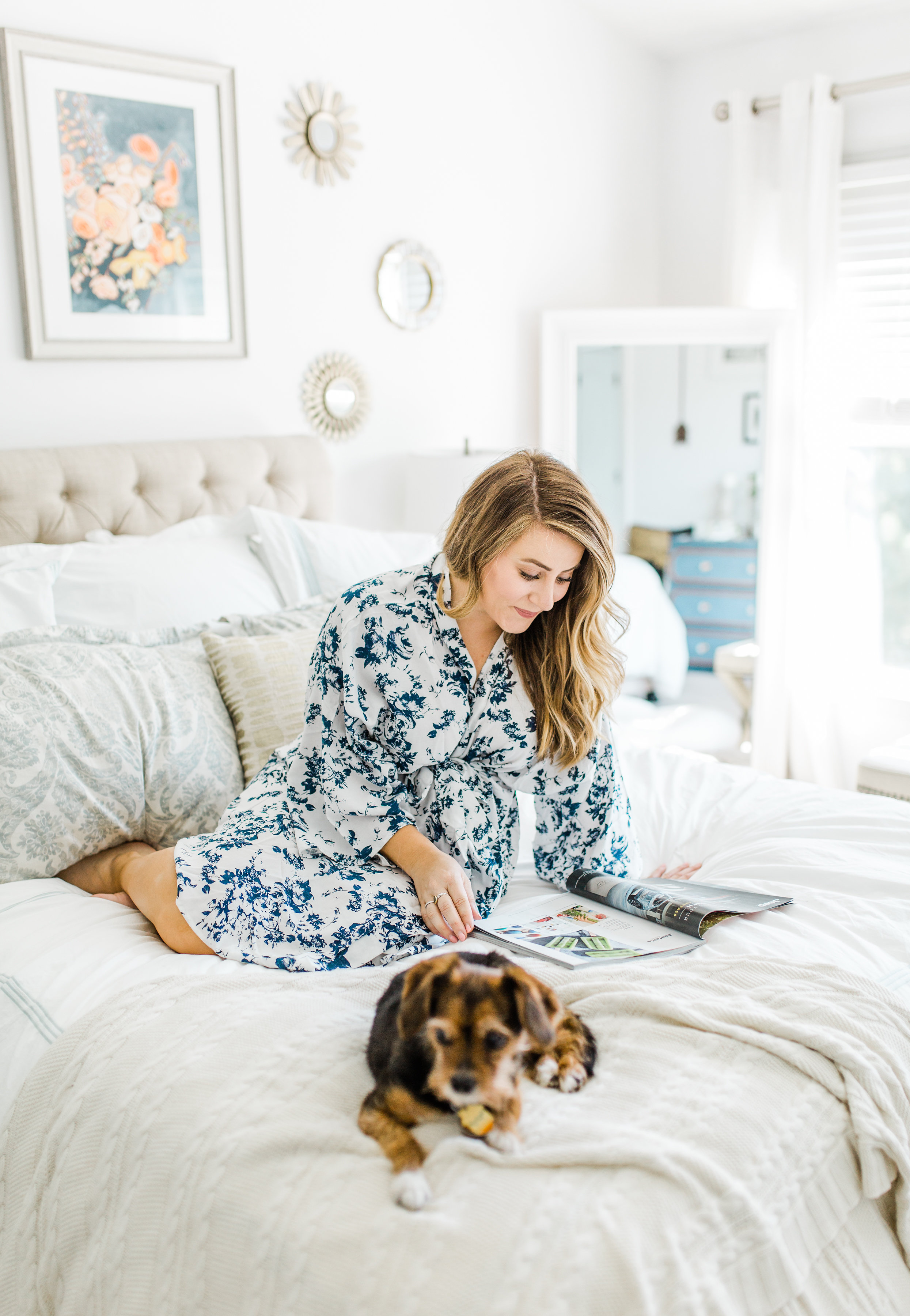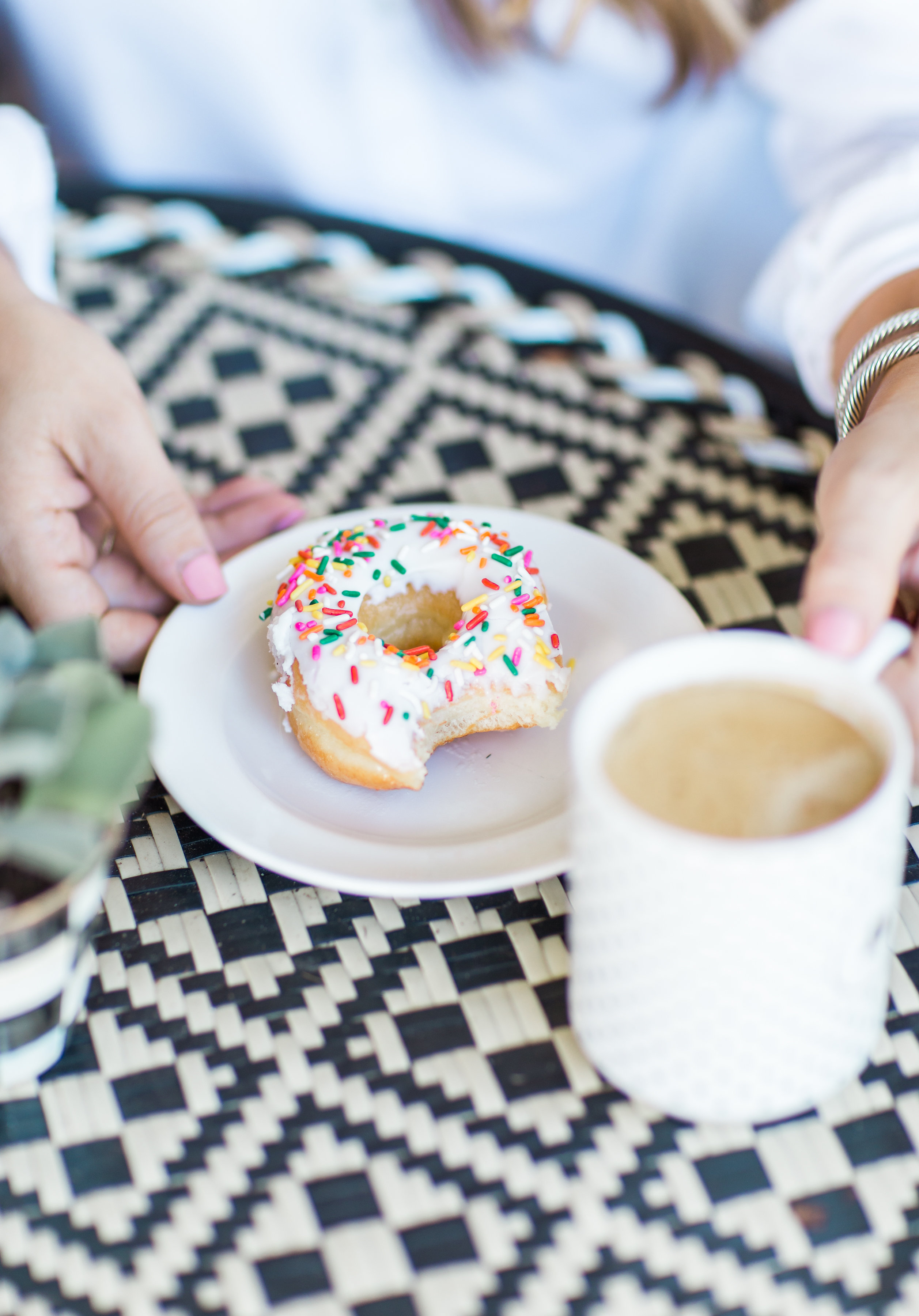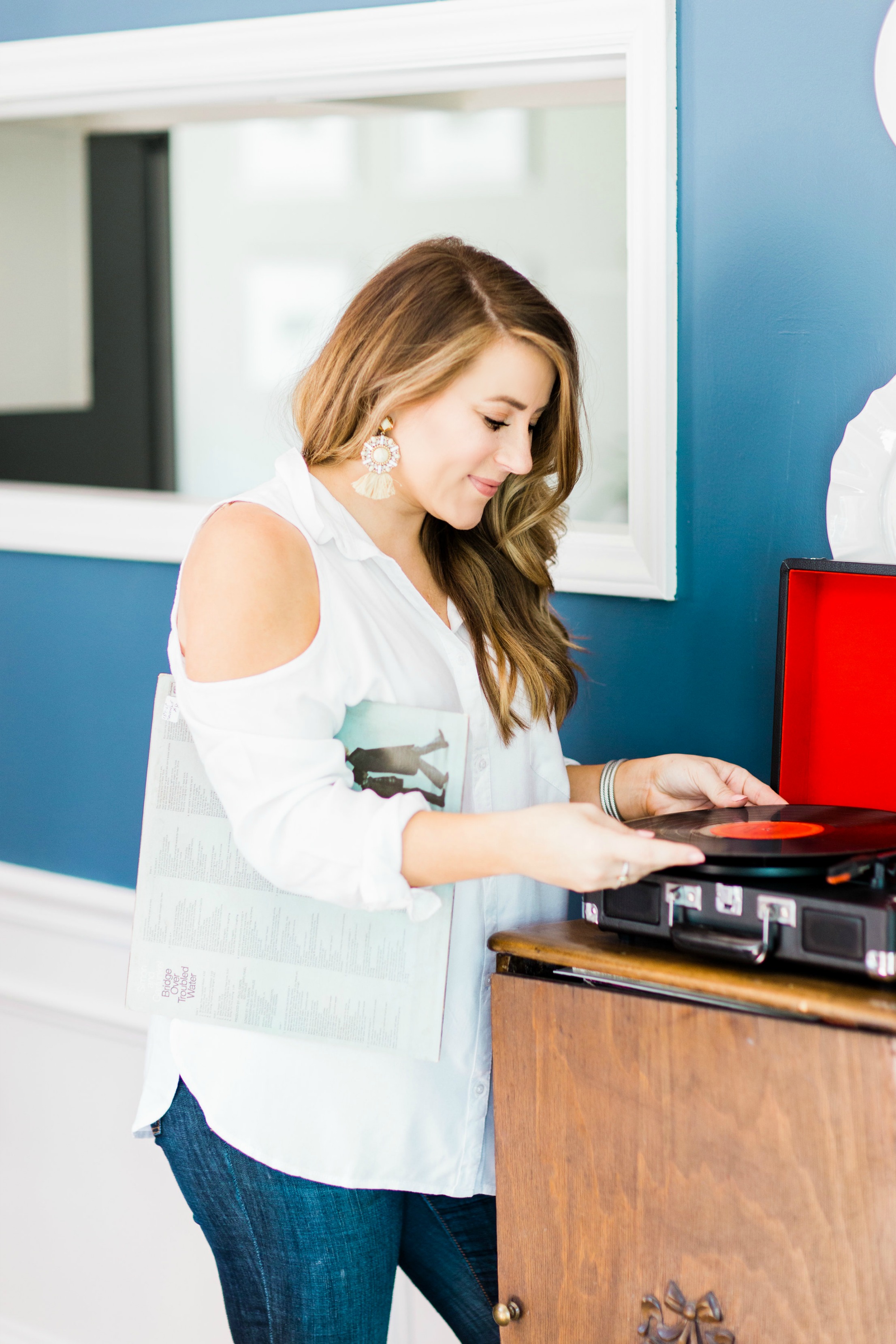 Of course, there are other things to do to relax like watching great movies, walking the dog or even taking some time to go for a quick run as a stress reliever. The trick is doing them enough and taking that time for yourself to feel sane and stay grounded. I think we all can agree it needs to happen a little more. 🙂
I'd love to know what you do to take a little time for yourself now and again?
Also, if you're a magazine lover like I am, be sure to use the following coupon at your local Kroger to get $1.00 off your favorite read!
And just like that, we're halfway through the week, we've almost made it friends! <3 Have a great one and cheers to coffee!
X
Photos by Annie Watts