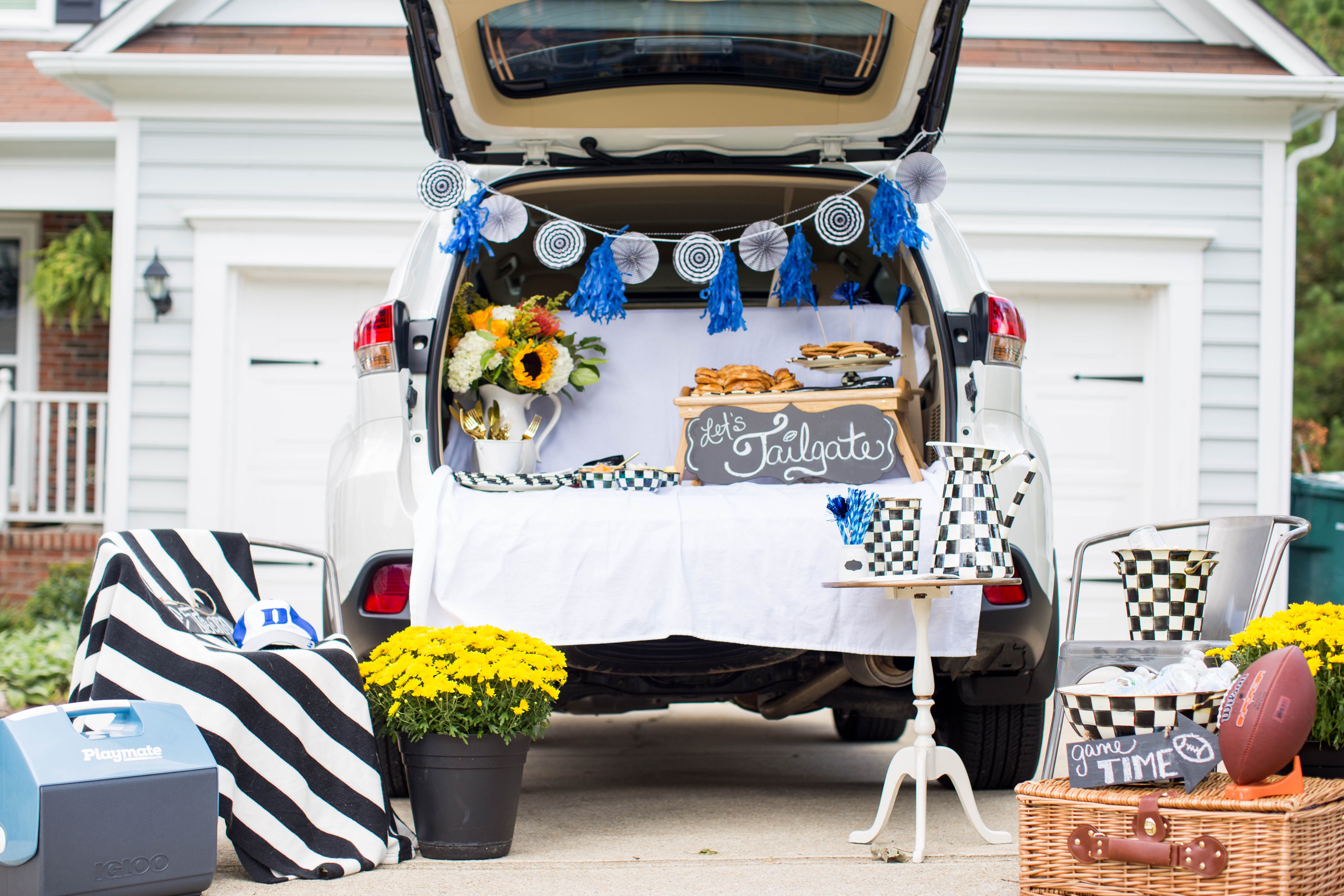 The temps are starting to cool which means it's finally starting to feel like football season. And you know what else that means? It's finally cool enough to tailgate without feeling like you're going to burst in flames, thank goodness! Who doesn't love a great tailgate party before the big game? Whether you're tailgating in the parking lot, in your driveway, or even in your house, today I wanted to share How to: Host the Perfect Tailgate Party for the big game for a #tiptoptailgate!
Game day décor! Nothing puts you in the spirit better than your team's game day décor! And think easy. It doesn't all have to say your team's name, you can stay in the same color family and even add yourself (decked out in your teams gear) into the décor spectrum! Don't forget to think high and low, use your hatch to string up banners and signs to prop up on the floor. Go Team Go!
Game Day Menu: I love to cook and entertain, but adding both together is daunting. I love McAlister's Deli for this reason. Their food tastes like you spent hours in the kitchen, but didn't! For an event like a tailgate party, less is often more, so I like to keep it simple with a menu such as croissant sandwiches, fruit and sweets of course (their brownies are amazing!). McAlister's is also amazing because they make sure you're full prepared! They gave me ice, napkins, tongs, etc. to use which makes your game day less stressful! I also love this vs. something hot because you don't have to worry about transporting hot plates, etc. Whatever you don't eat can go back in the coolers at the end of the pre-game festivities!
Don't skimp on presentation! Let that Southern Belle in your shine and make your tailgate party the belle of the ball by making it fabulous of course! I love using my MacKenzie-Childs pieces for events such as these because the enamelware is durable!
Beverages! Whether its beer or McAlister's lemonade and sweet tea, pack plenty of ice and your team's straw colors! Also, be weary of using the top of the cooler for a platter, people will be in and out for beverages, ice, etc.
Entertainment: Radio with the game on, TV, you name it. Anything goes for your tailgate party! I also love to break out corn-hole or other yard games to keep kids of even adults entertained!
Finish with the basics: What do you need to set everything up on? Whether it's your SUV back, a table in your living room or even a patio table and chairs, make sure you think about logistics, you need somewhere to put everything!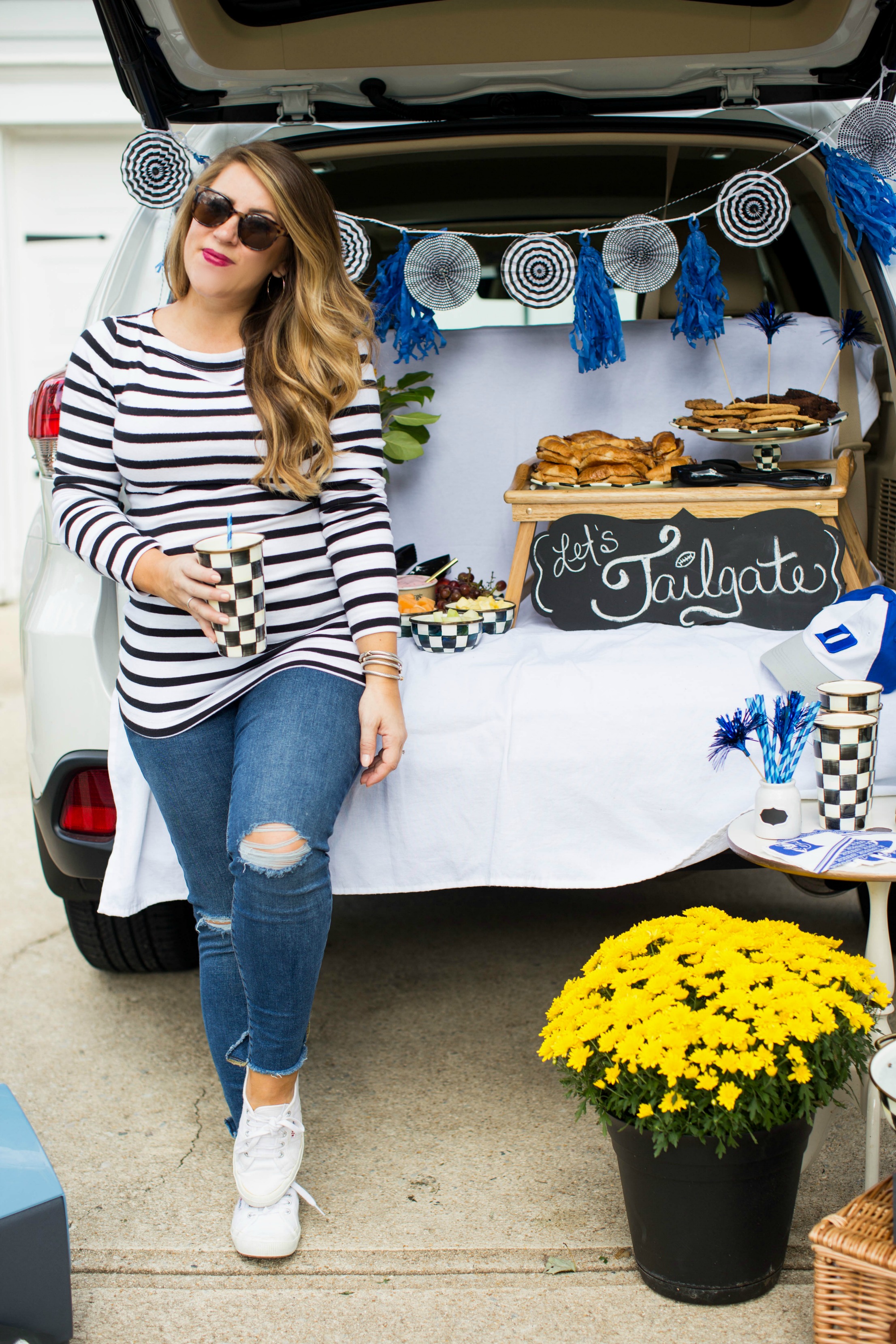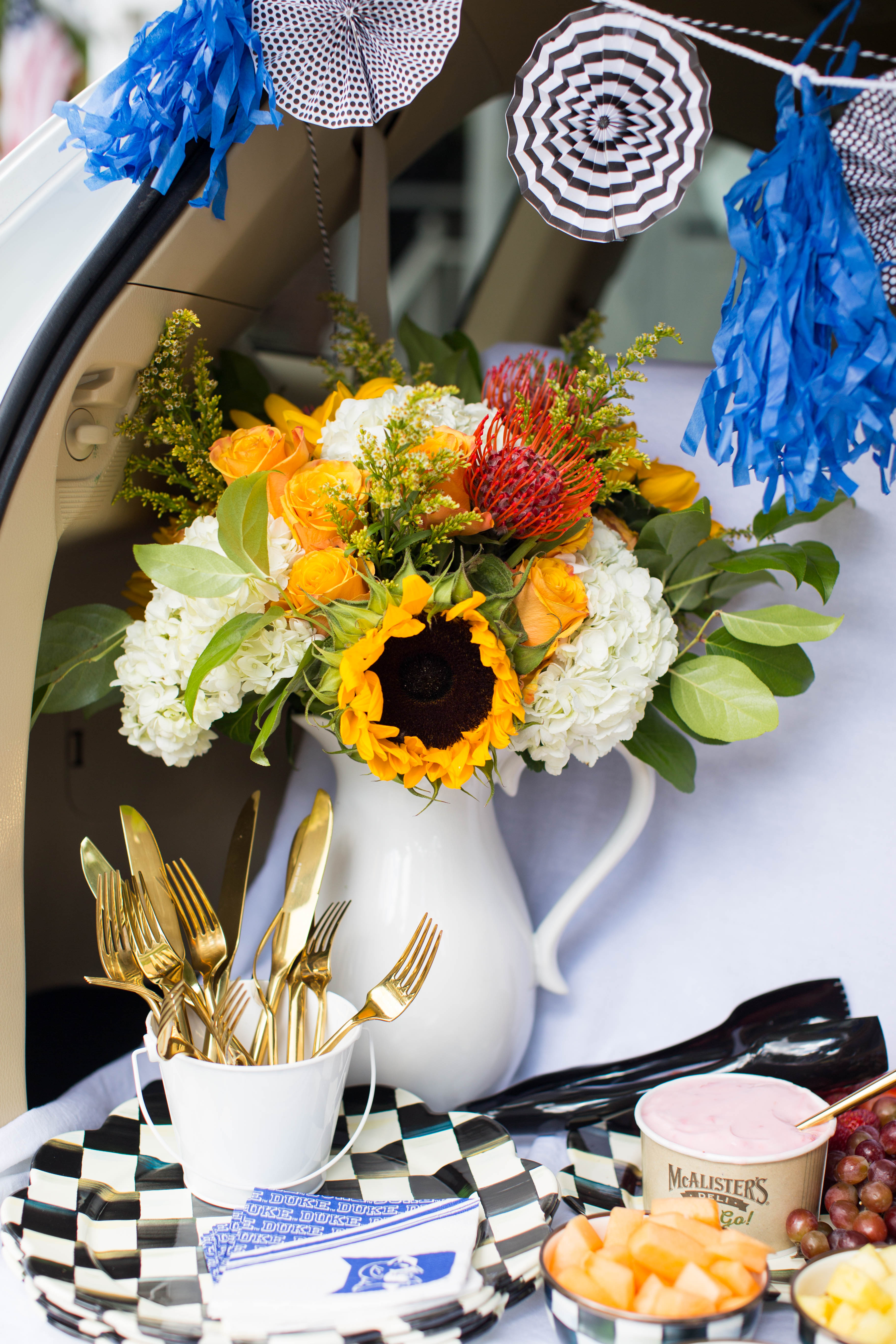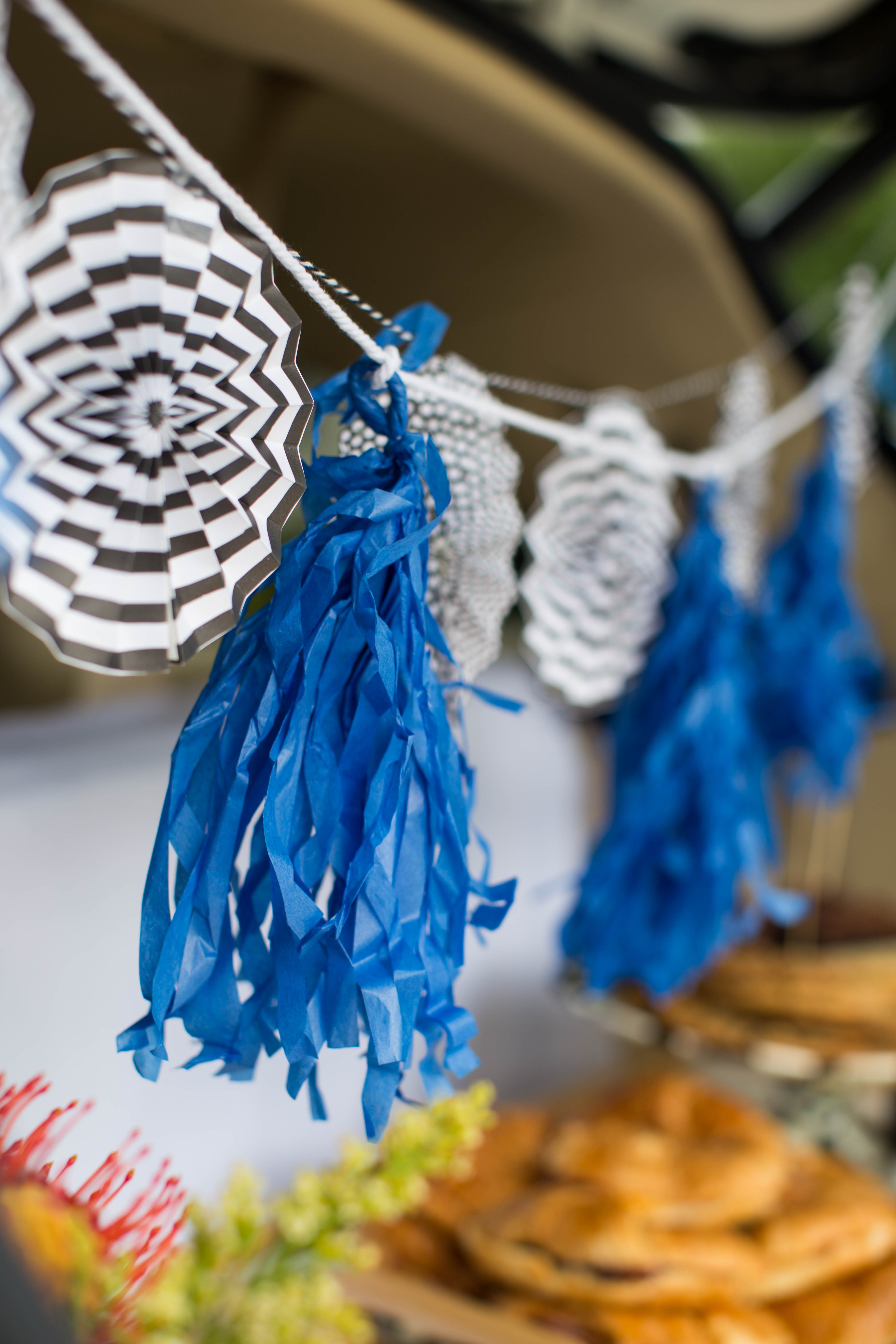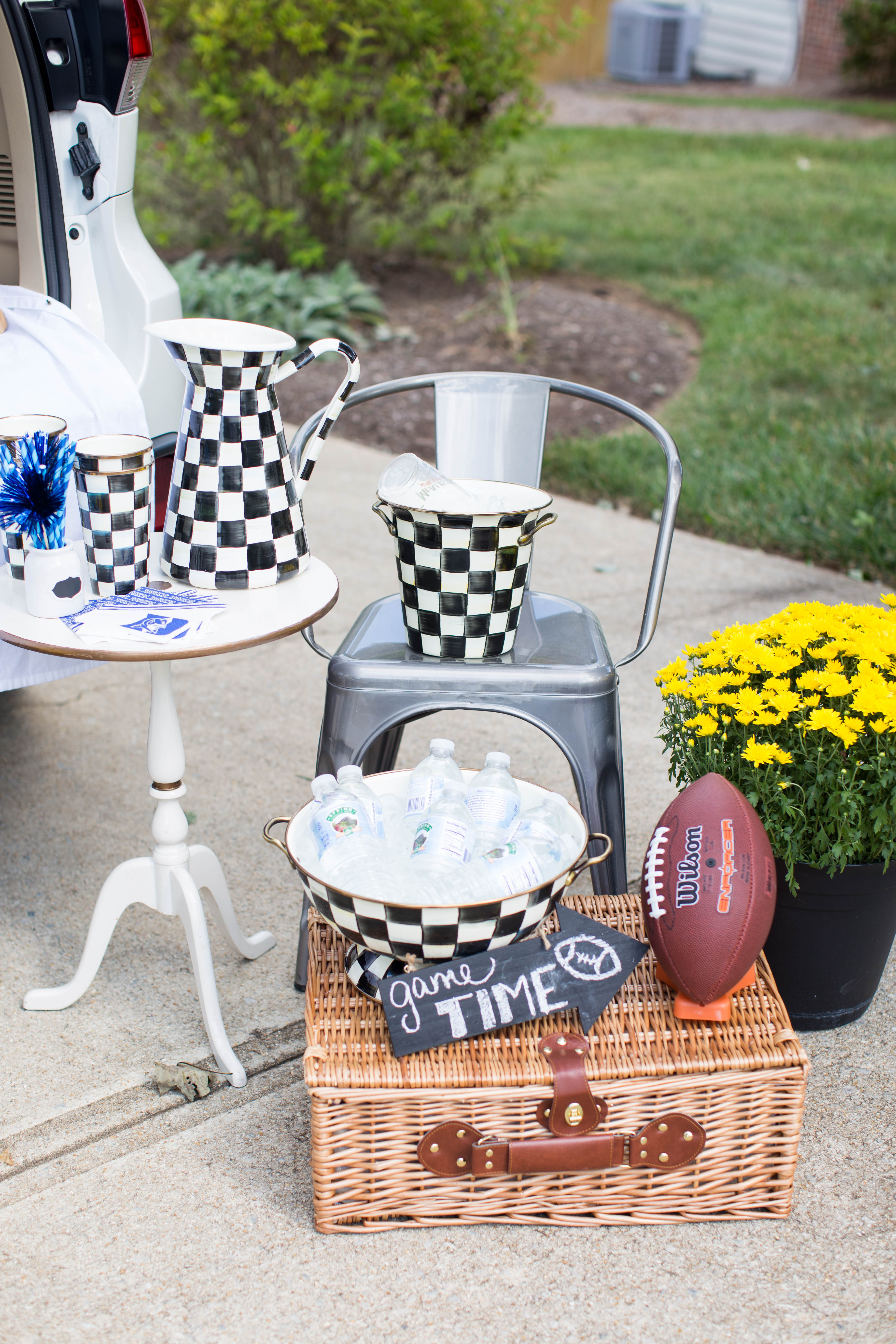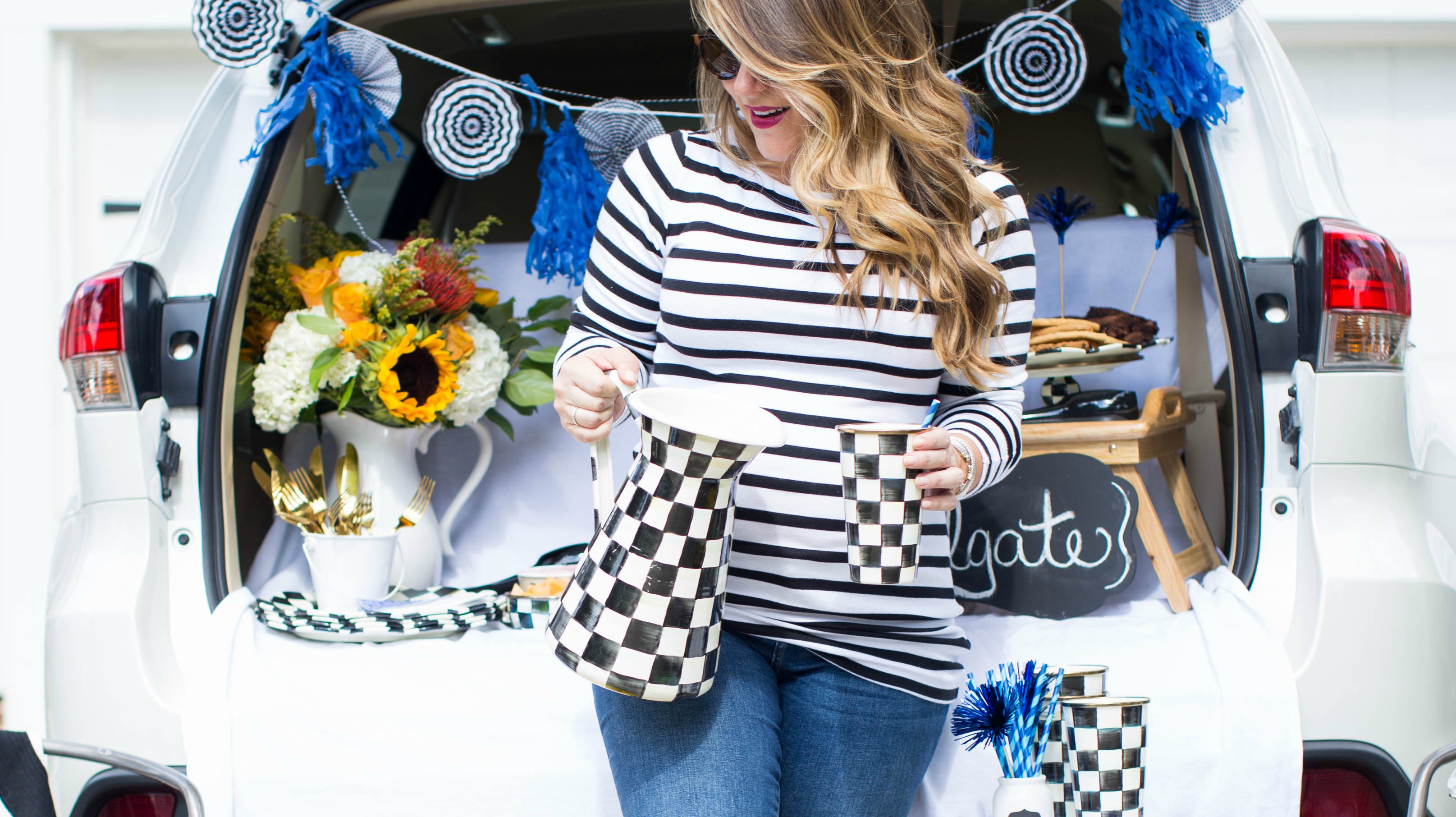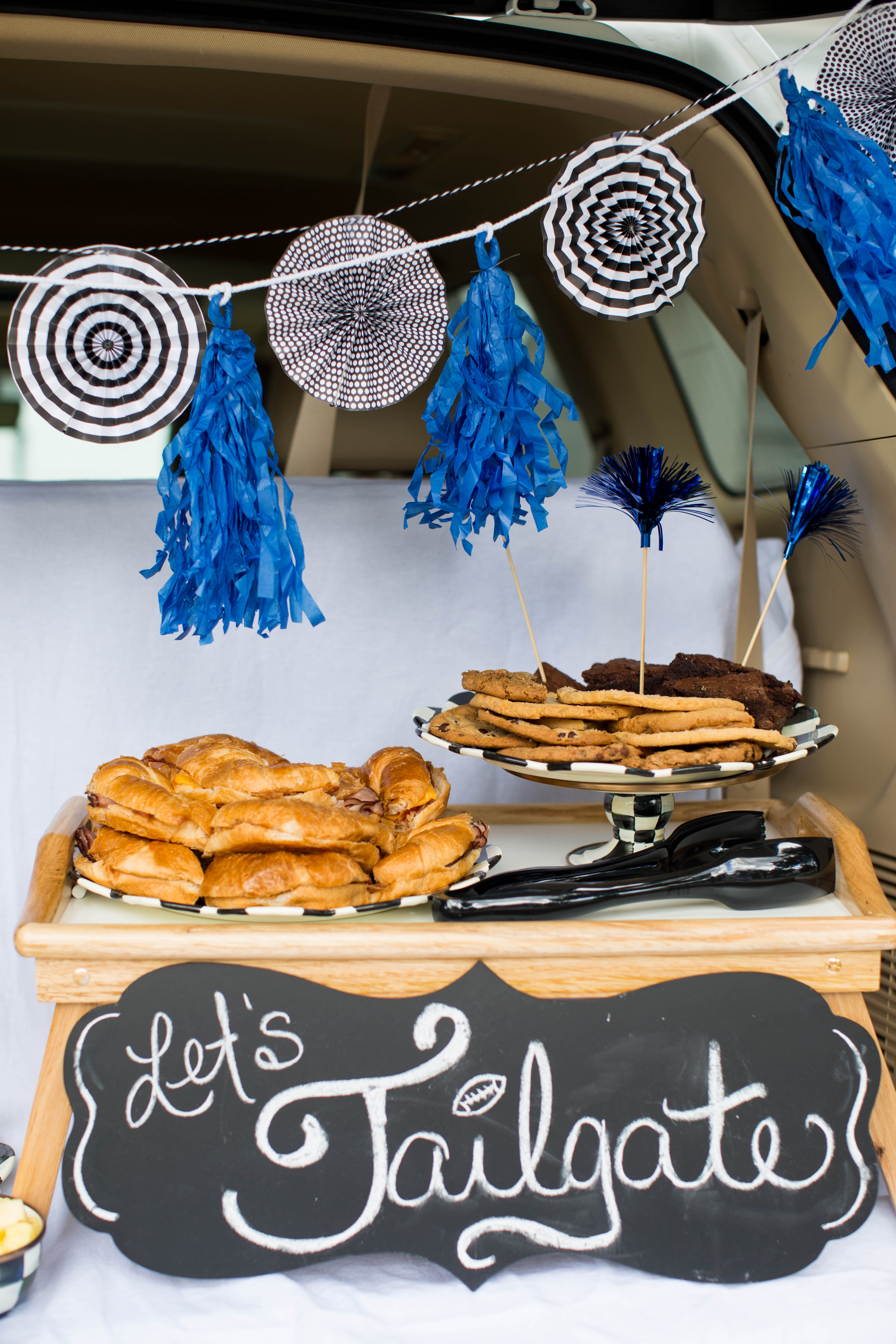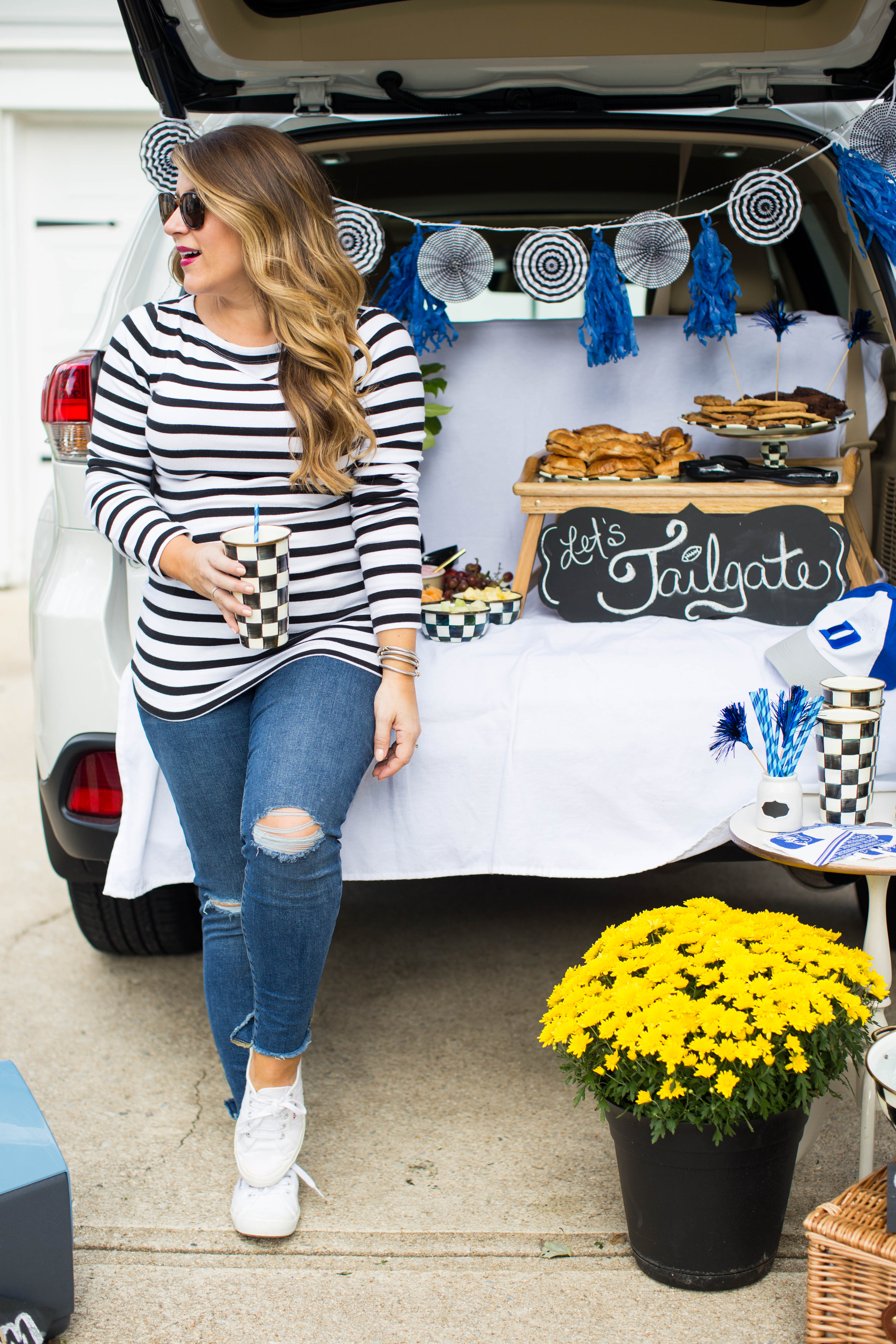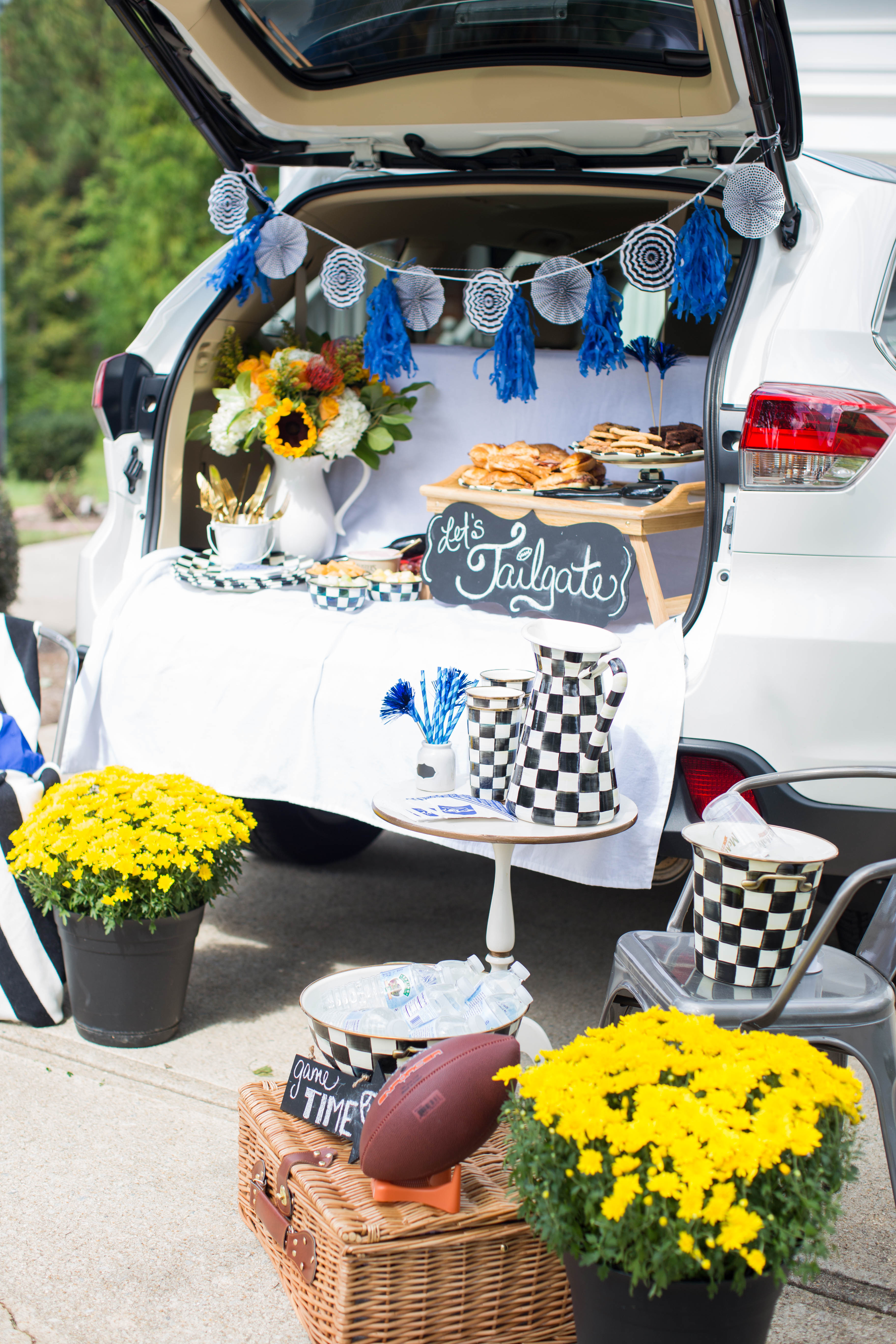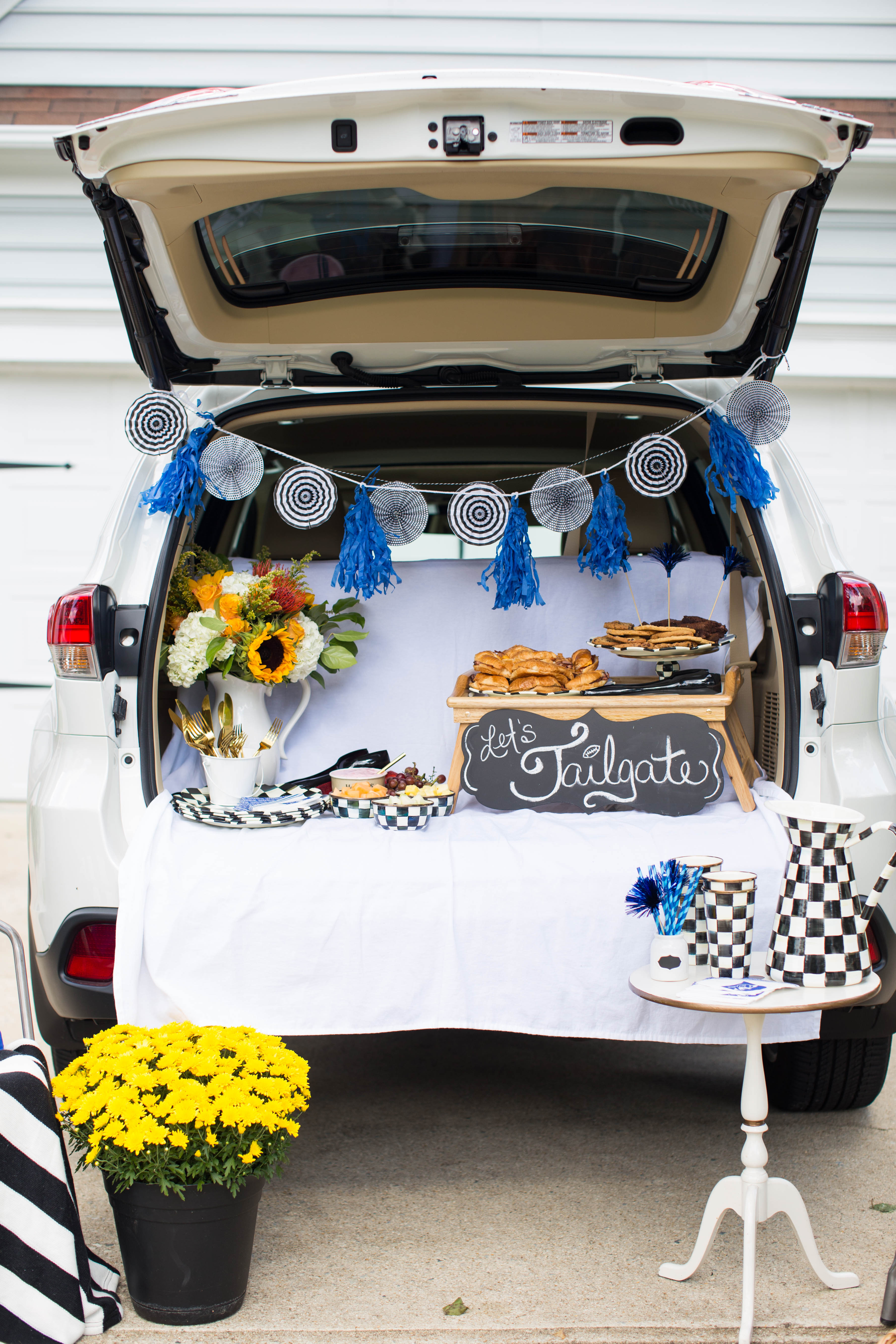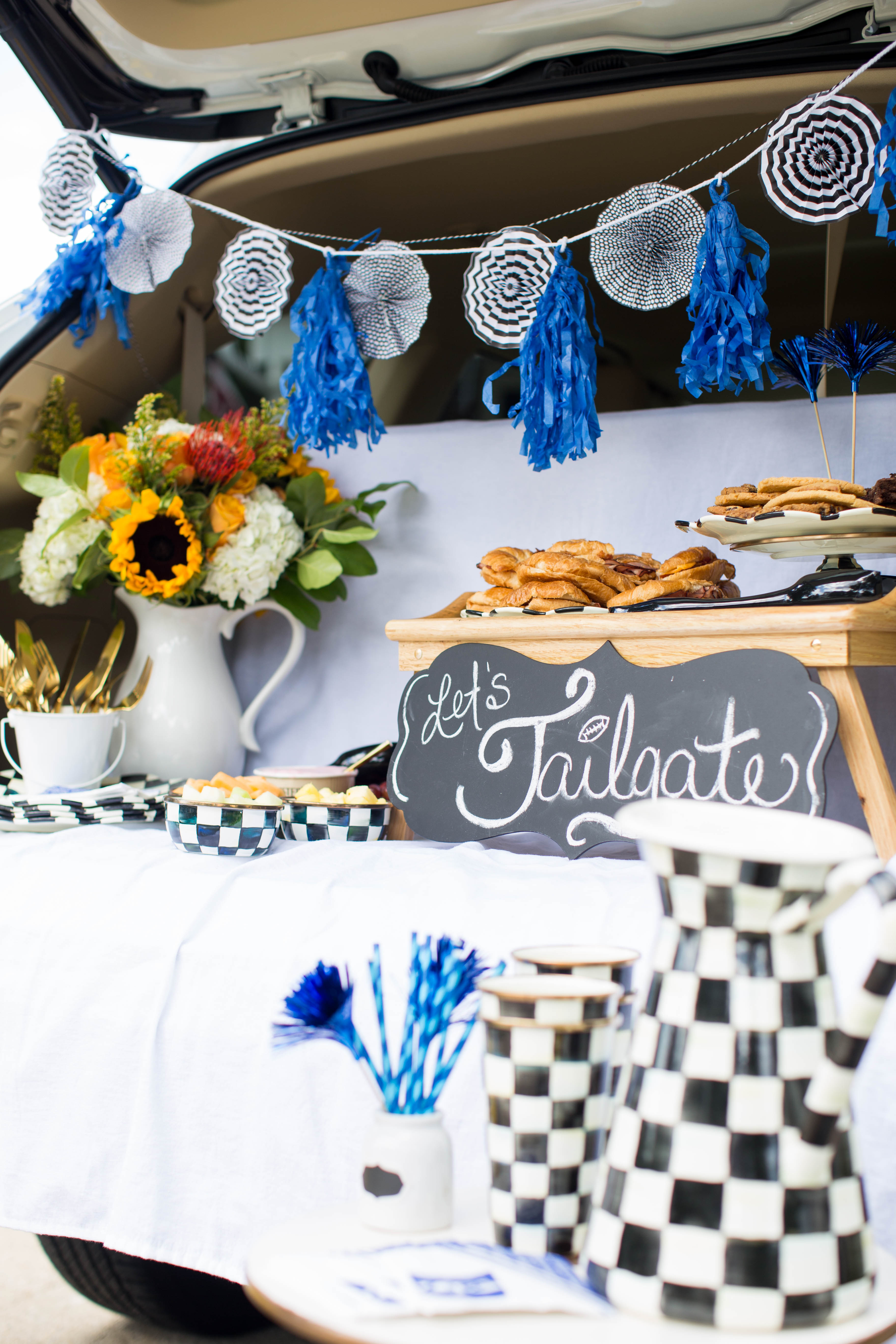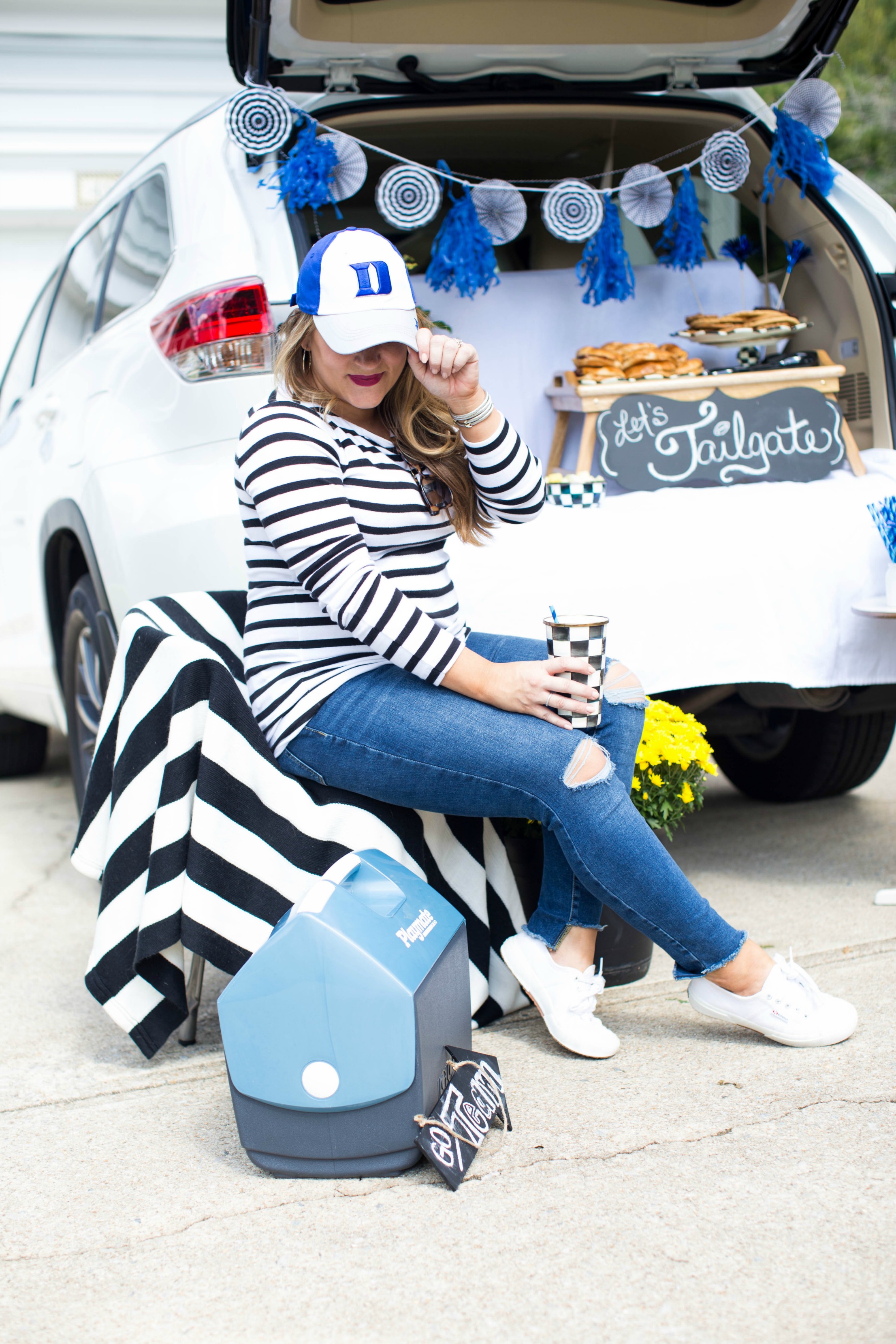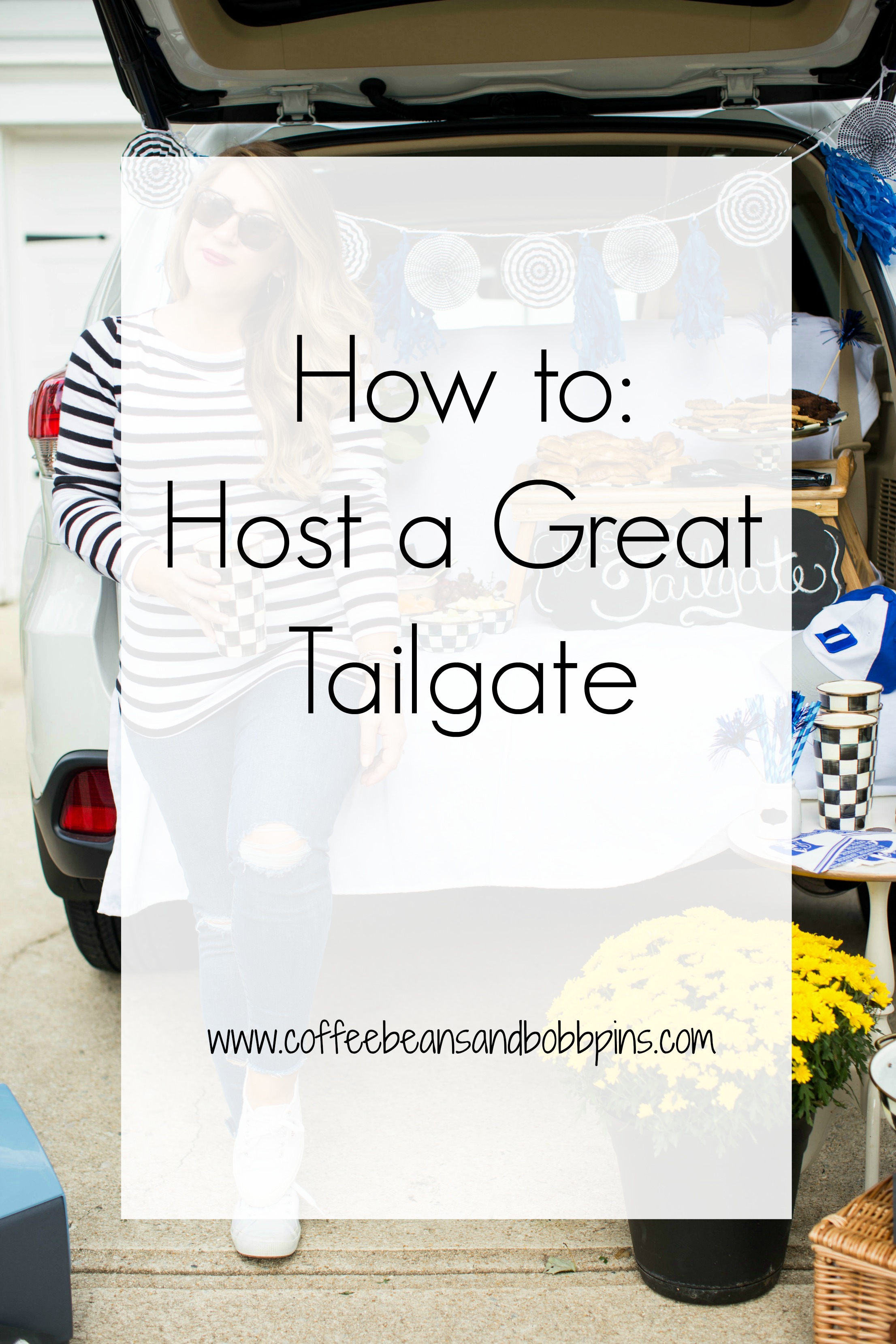 So if you plan on tailgating this weekend, place your order at McAlister's today! You concentrate on the fun stuff like décor, games and who to invite most importantly!
Have a great day friends, we've almost made it to another football weekend!
This post is sponsored by McAlister's Deli, but all thoughts and opinions are my own. Thank you for supporting the brands that make CB&BP possible.