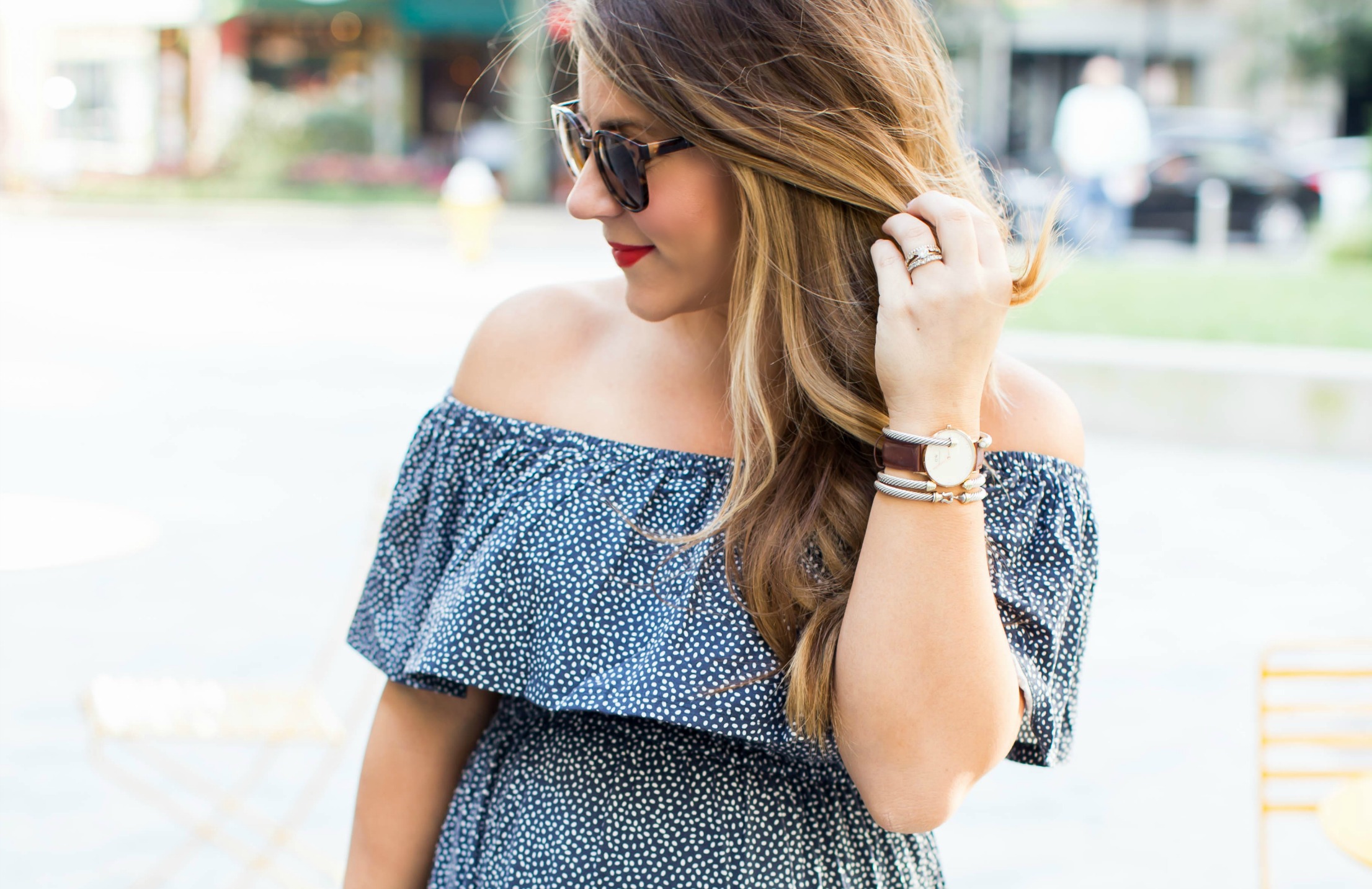 Dress (non maternity option here and here) / Watch / Shoes / Bag / Bracelet(s) / Sunglasses
Welcome to a short week friends (isn't that music to your ears?). How was everyone's Labor Day? Our friends were in town, so we ate, ate and ate and then hung out some! All in all, pretty fabulous and I hope yours was the same! The only downside to those amazing weekends where you just don't care is getting back into a routine and catching up on all of the items that fell wayside when you were busy being lazy. 🙂 It's okay though, totally worth it. I spent about two hours yesterday in complete shock that it's September. Time seems to be flying by, and yet at the same time, I feel like this pregnancy is going so slow (can anyone relate?).  Regardless, I have to admit that for the first year in a long time, I'm happy to see summer's end and I'm looking forward to fall on the horizon. Bring on all the basic pumpkin flavored stuff and also the cooler temps and layering.
Speaking of cooler temps, while this off the shoulder dress is off the shoulder, it's a thicker material that I thought would be great for that awkward transition time between summer and fall. I love the length of it and think this off the shoulder dress will be cute paired with some booties soon enough. I linked some similar dresses above and below if you like the look of this one or hey, maybe you need a great transitional maternity dress. Treat yo' self.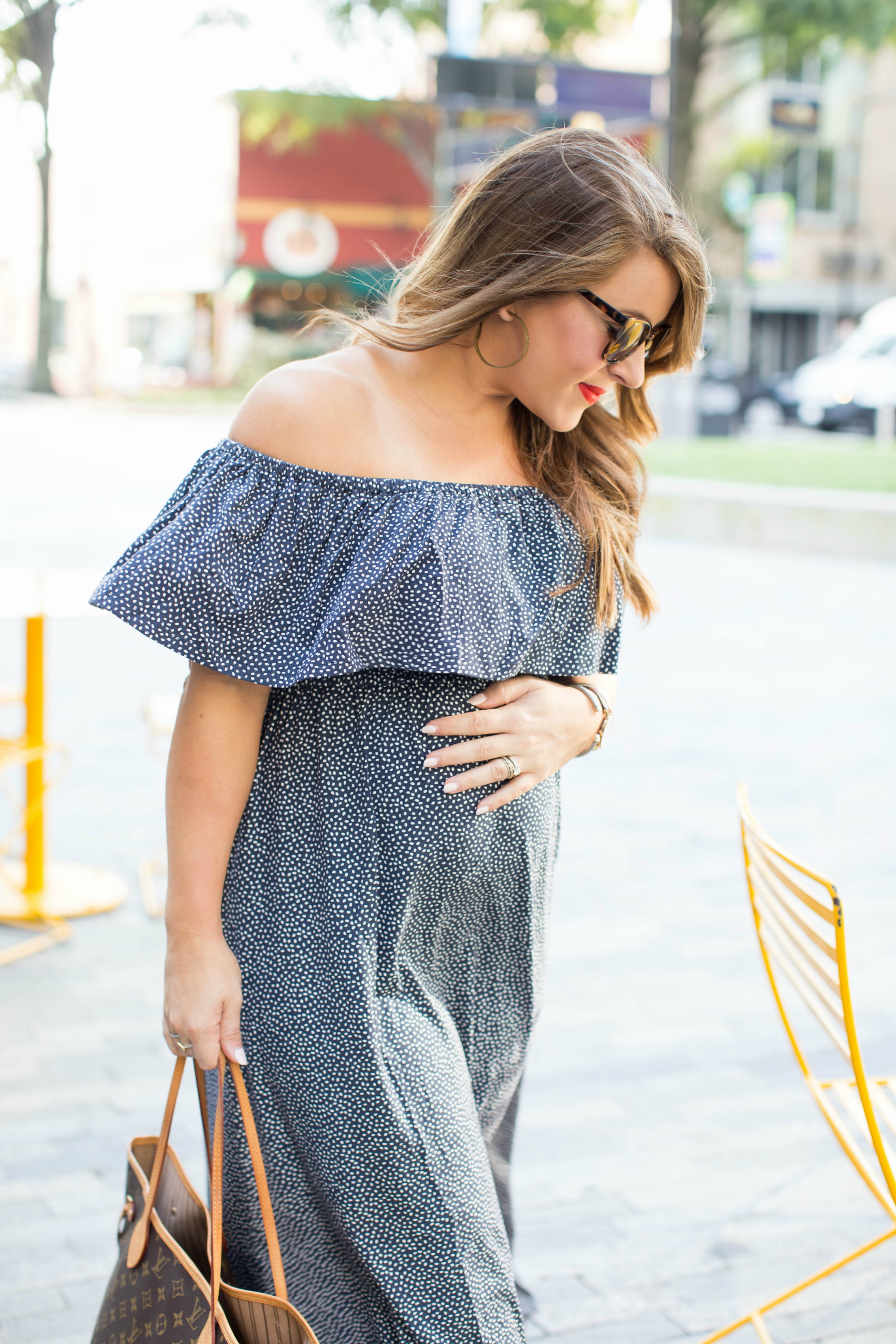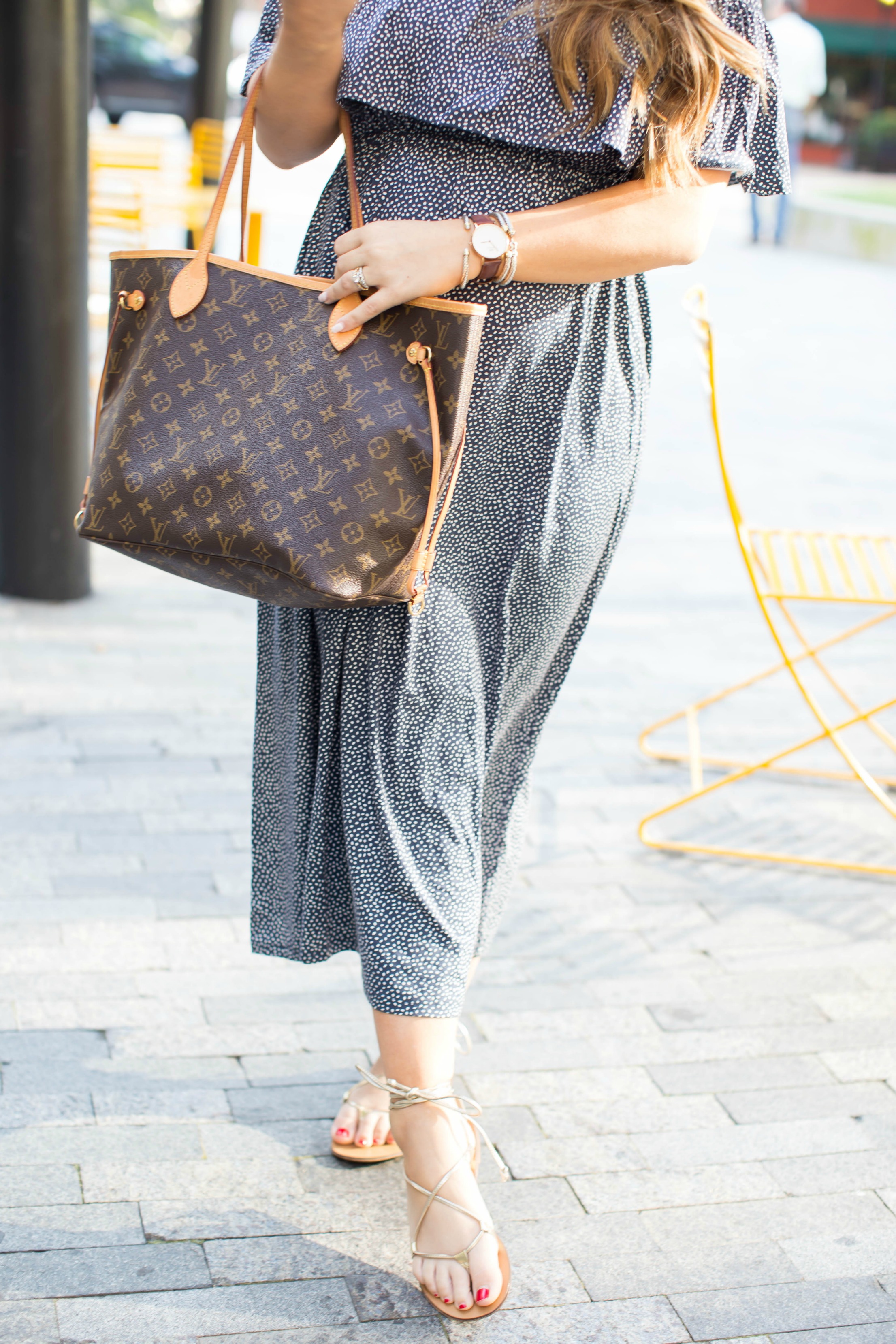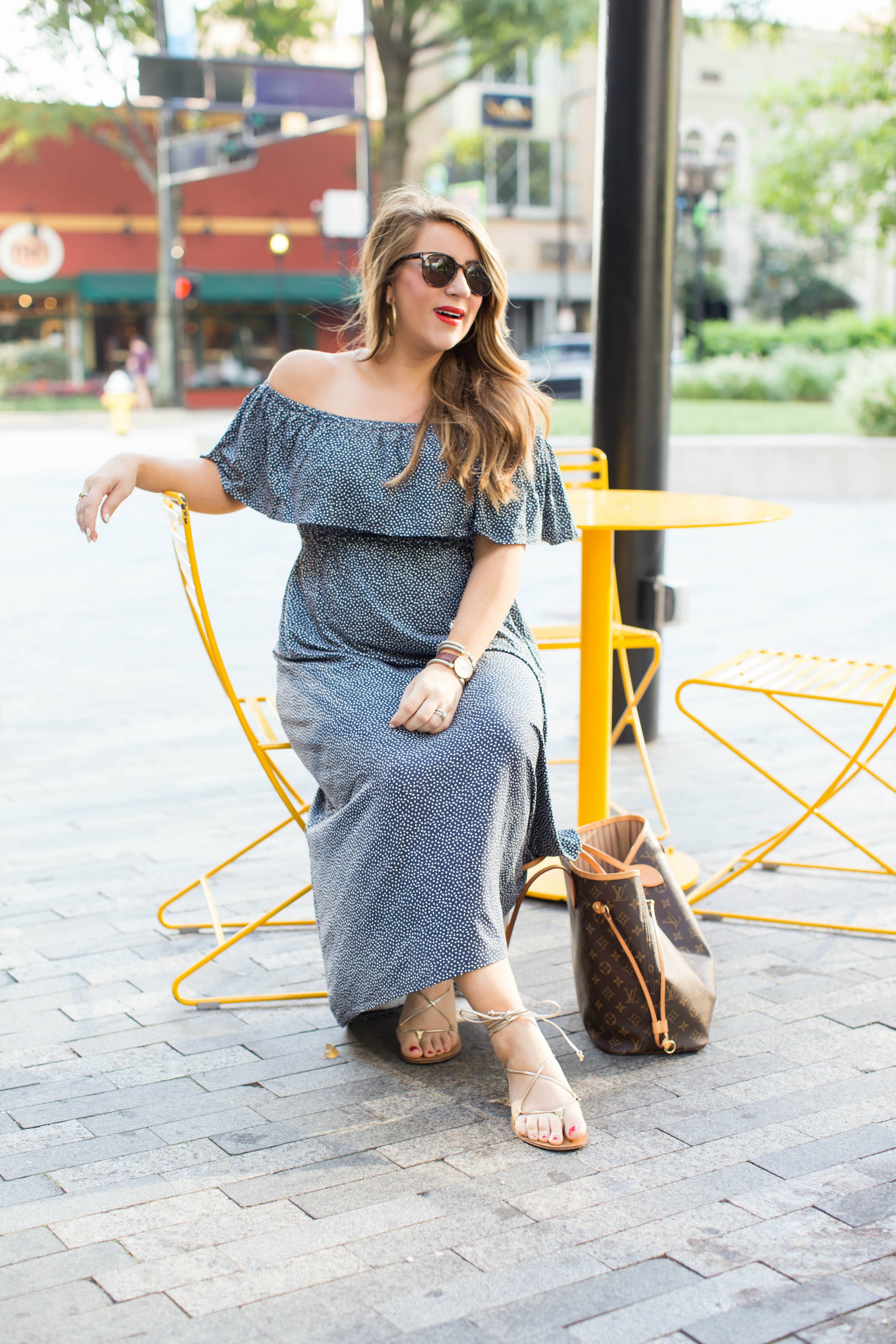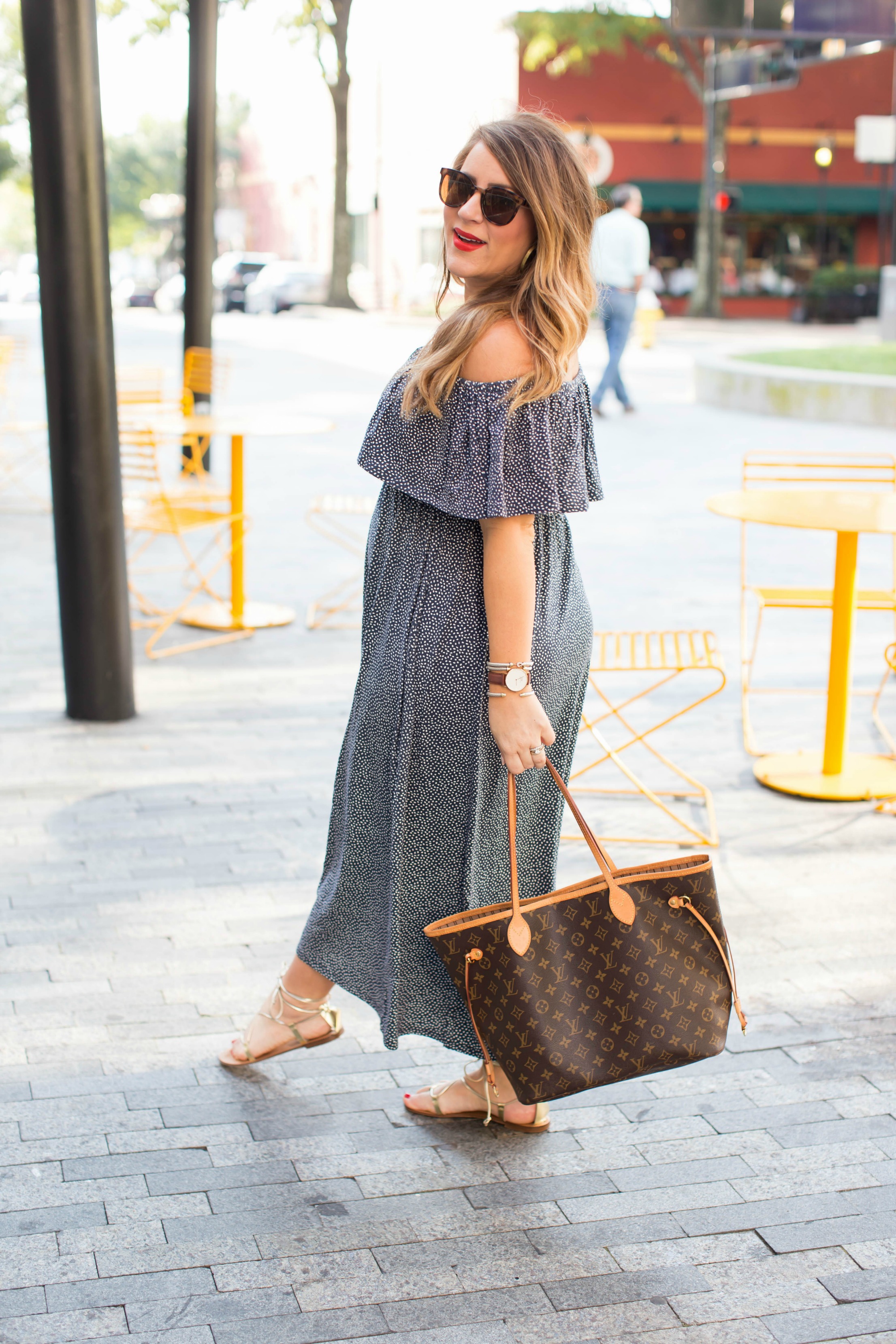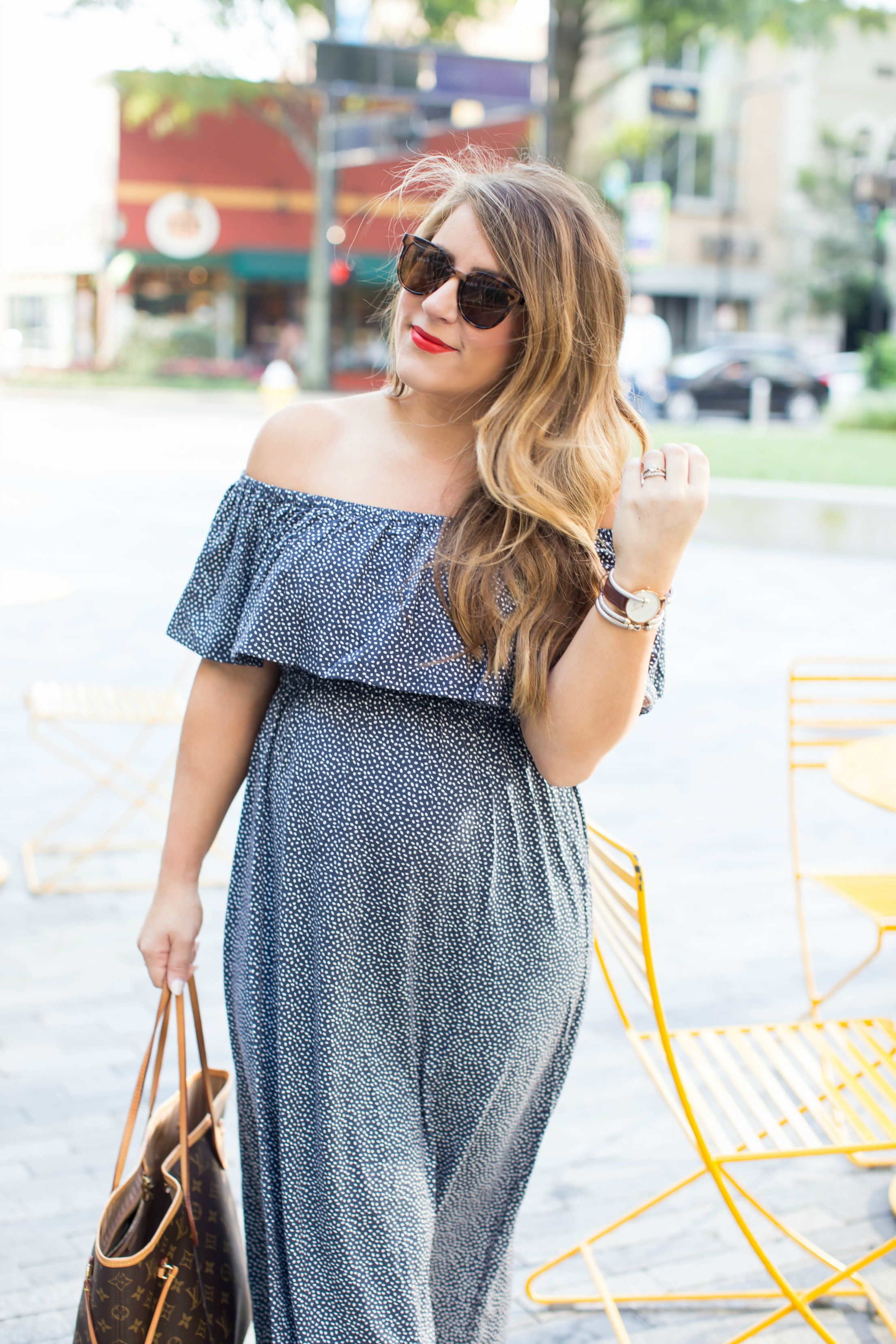 Aaron is off to an interview for a "big kid job" after residency this week, so I have a feeling it will go pretty quick (totally okay with me, bring on the weekend). It's crazy to think he's already interviewing for jobs even though he wont be done until June/July of 2018. It's even crazier to think 2018 is only four full months away roughly. AHHH.
I hope your Tuesday impersonating Monday is quick and painless. Just think, tomorrow is already hump day! Thanks for reading friends, it means the world!

XX