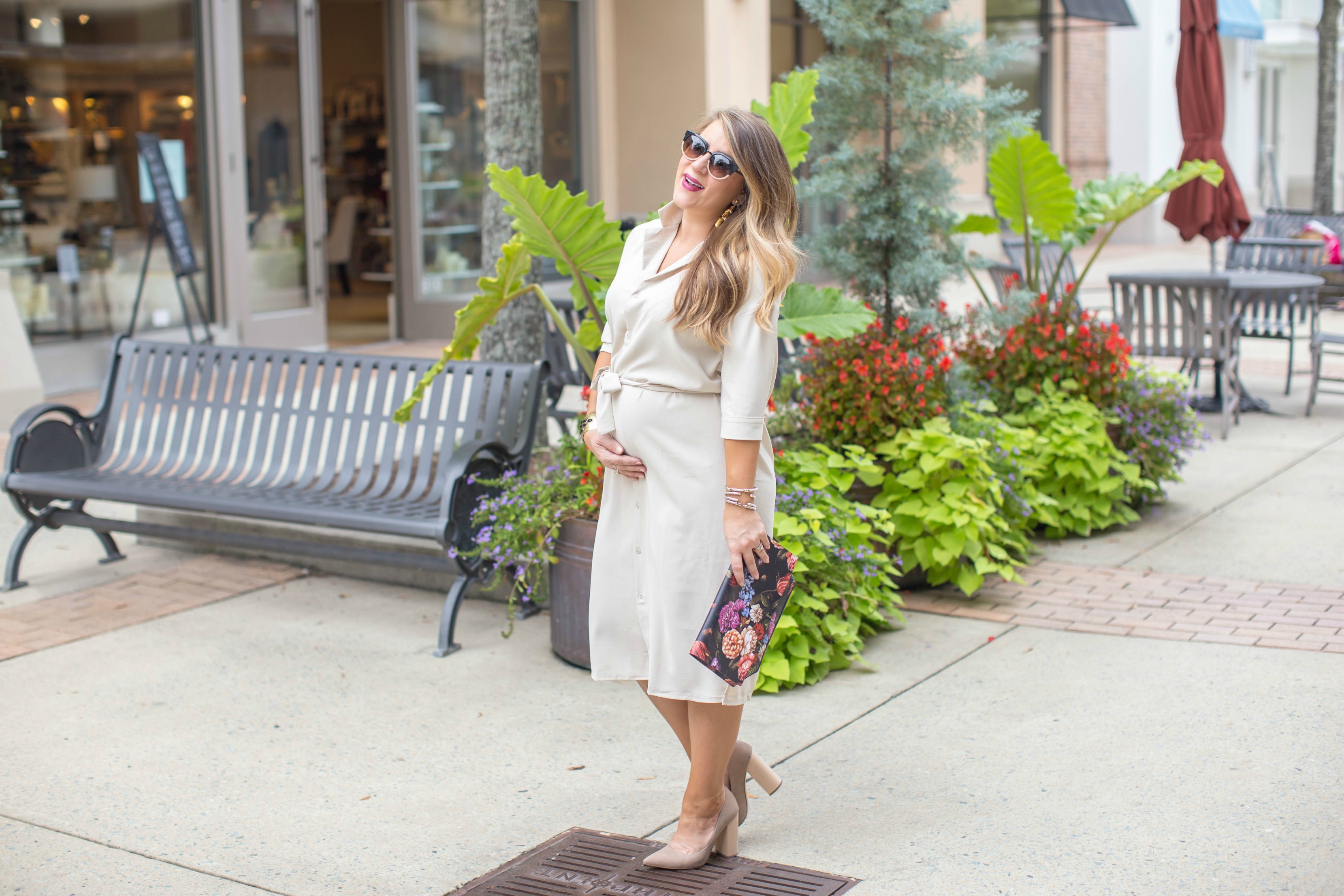 Shirt-dress (sold out, similar here, here and here) / Bag / Shoes (so comfy!) / Sunglasses / Earrings
Aaron said before leaving for work this AM "this week seemed to go by quick, right?" No sir. It did not, try being 7+ months pregnant and ask again. 🙂 Regardless, we made it and yay! We've been so busy the last few weekends that I feel like my to-do has been stacking up. Aaron is on call this whole weekend, so in addition to getting some blog stuff organized, I'm also hoping to get a few items marked off the list! I'm trying to clean out every nook and cranny in the house before baby arrives and the bigger I get, the more difficult it is to climb up and down, bend down, etc! Wish me luck! I think making room in the cabinets in the kitchen for bottles and all baby things may be the most challenging, we already don't have a ton of space in the kitchen and I like dishes! If any mommas out there have space saving hacks, I would love to know!
Speaking of another great hack, enter a classic shirt dress. If you don't have one, get 'cha one. A classic shirt dress can easily be worn for so many occasions and dressed up or down. This one was so inexpensive (and sadly has sold out, but I linked similar styles and prices) and are a great staple pieces. Bonus if you find a classic shirt dress with a little stretch and can wear it preggers and not preggers! 🙂 I wanted to include the shot above because I've had so many people ask me "Are you even pregnant?" "Are you trying to hide your bump?" But the truth is, in non maternity clothes, it just hides more. I'm not trying to "hide" anything, but I am trying not to spend a fortune on maternity clothing! I definitely am carrying in the front, so straight on depending on what I'm wearing, it's a challenge to see, but trust me, he or she is there! 🙂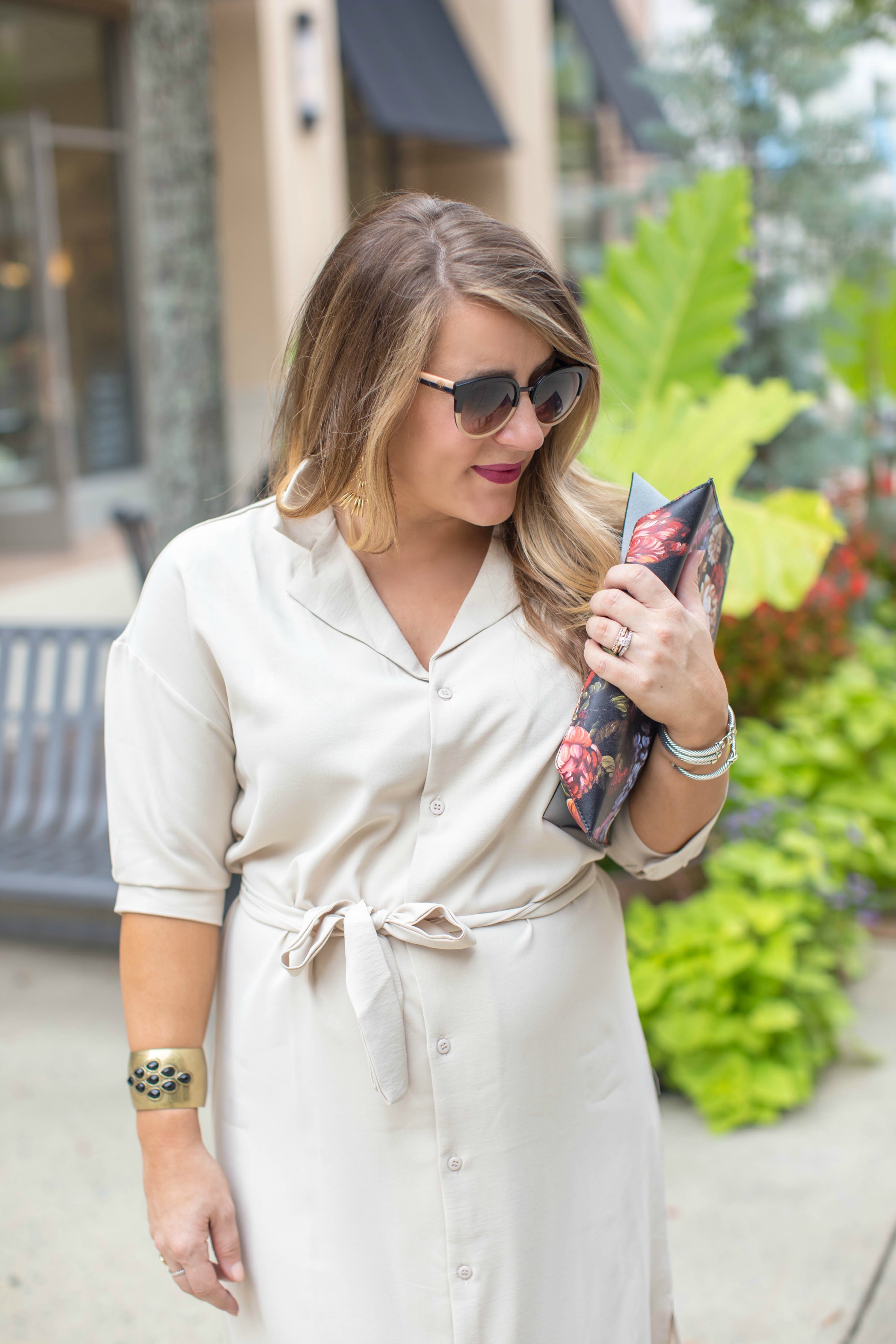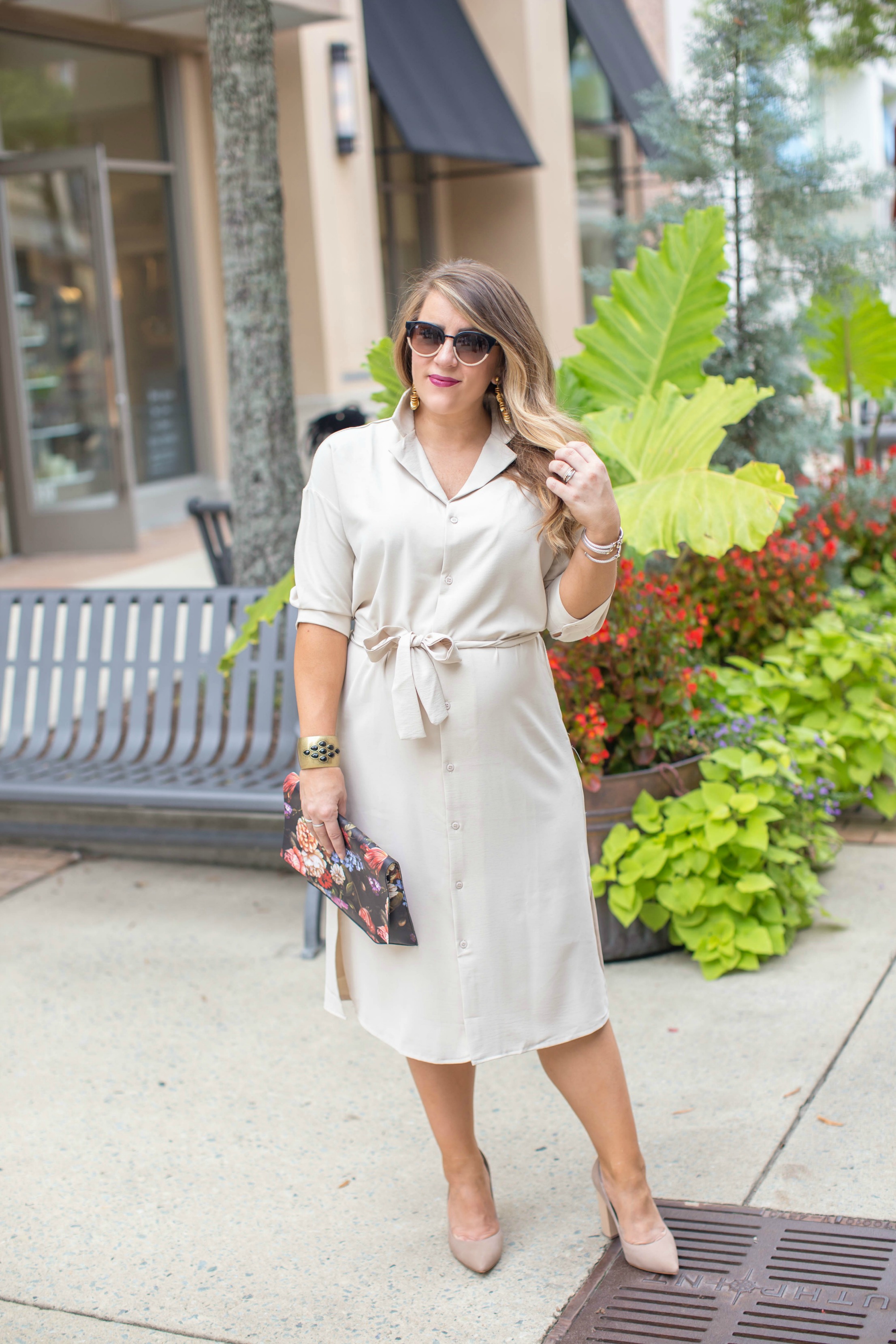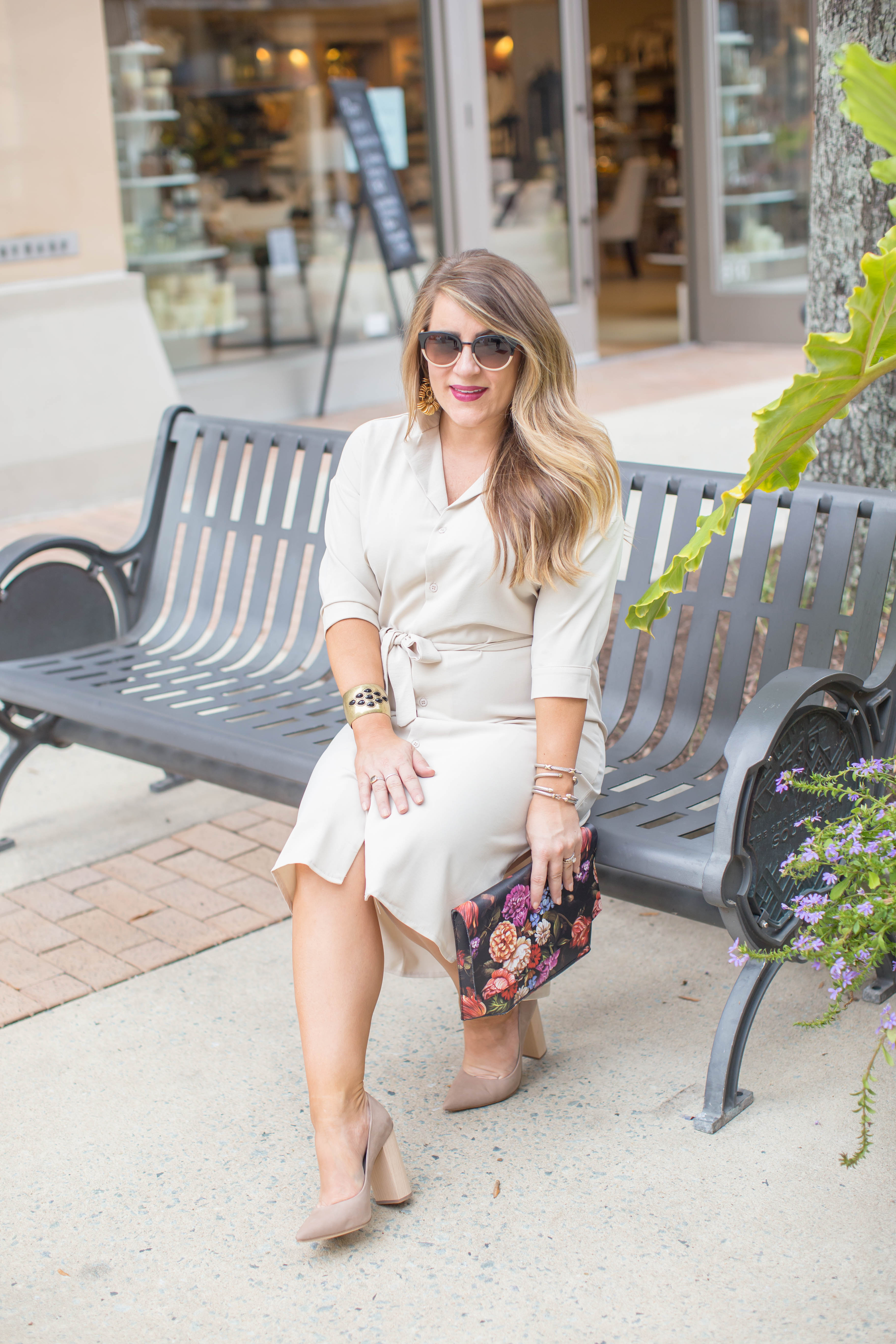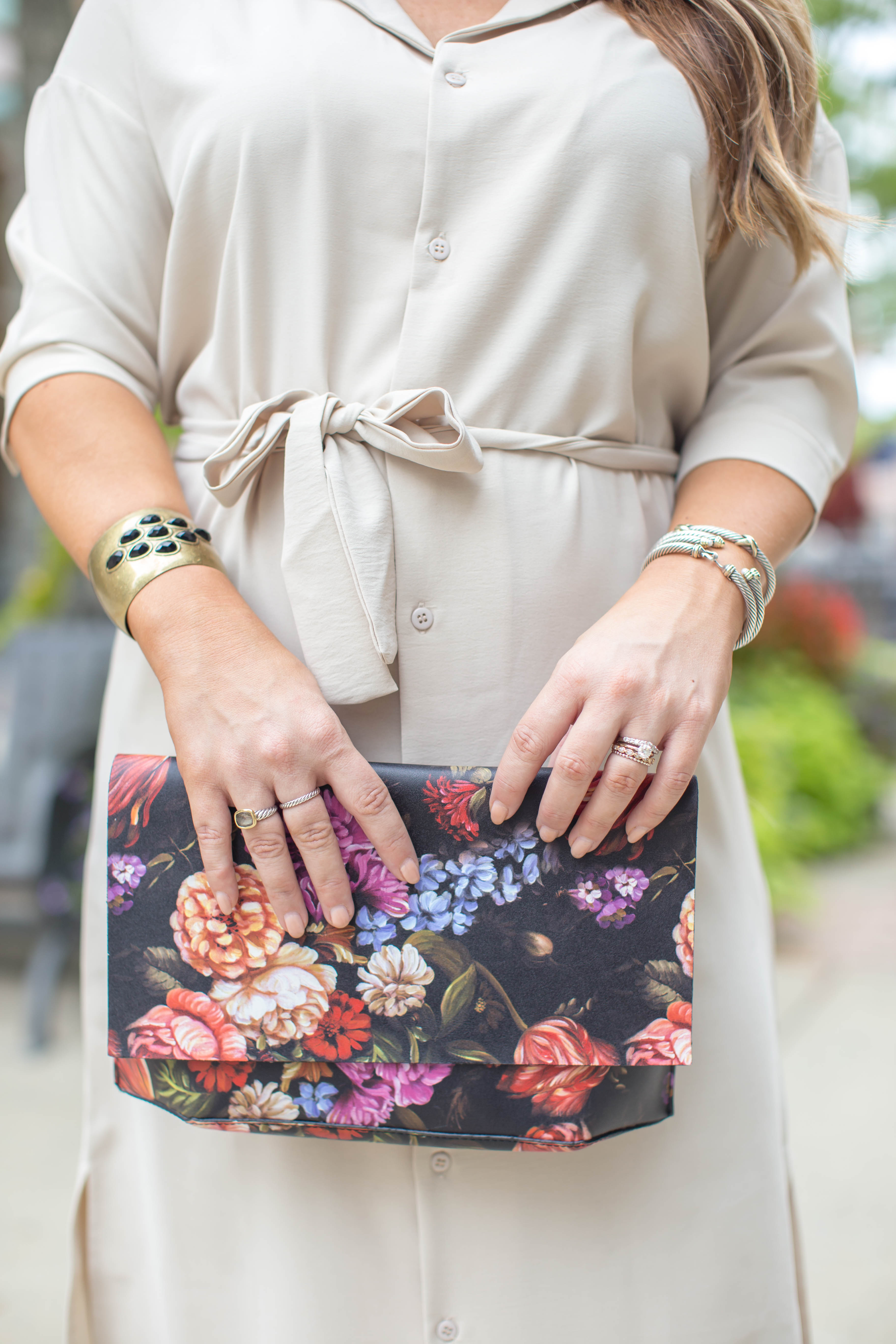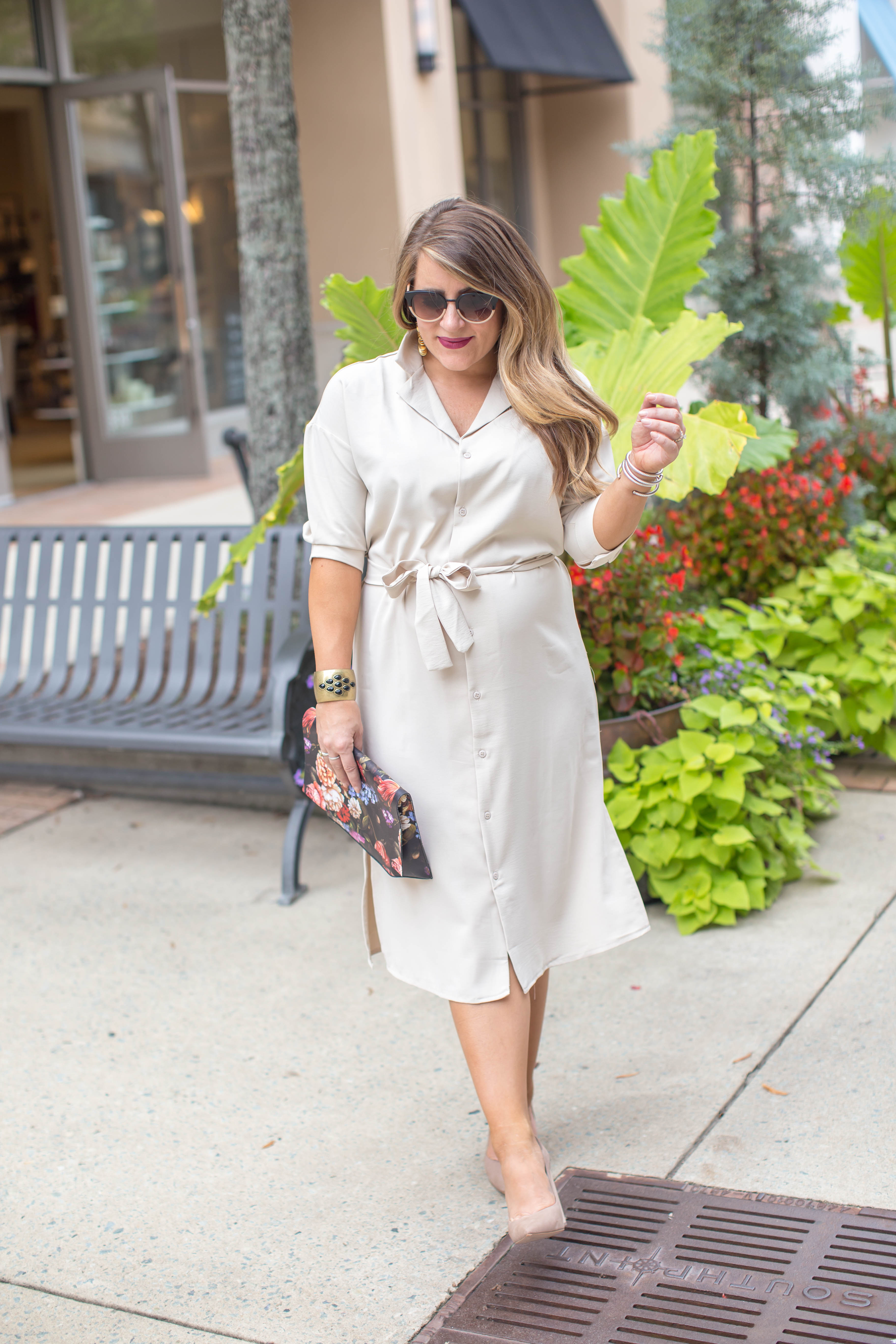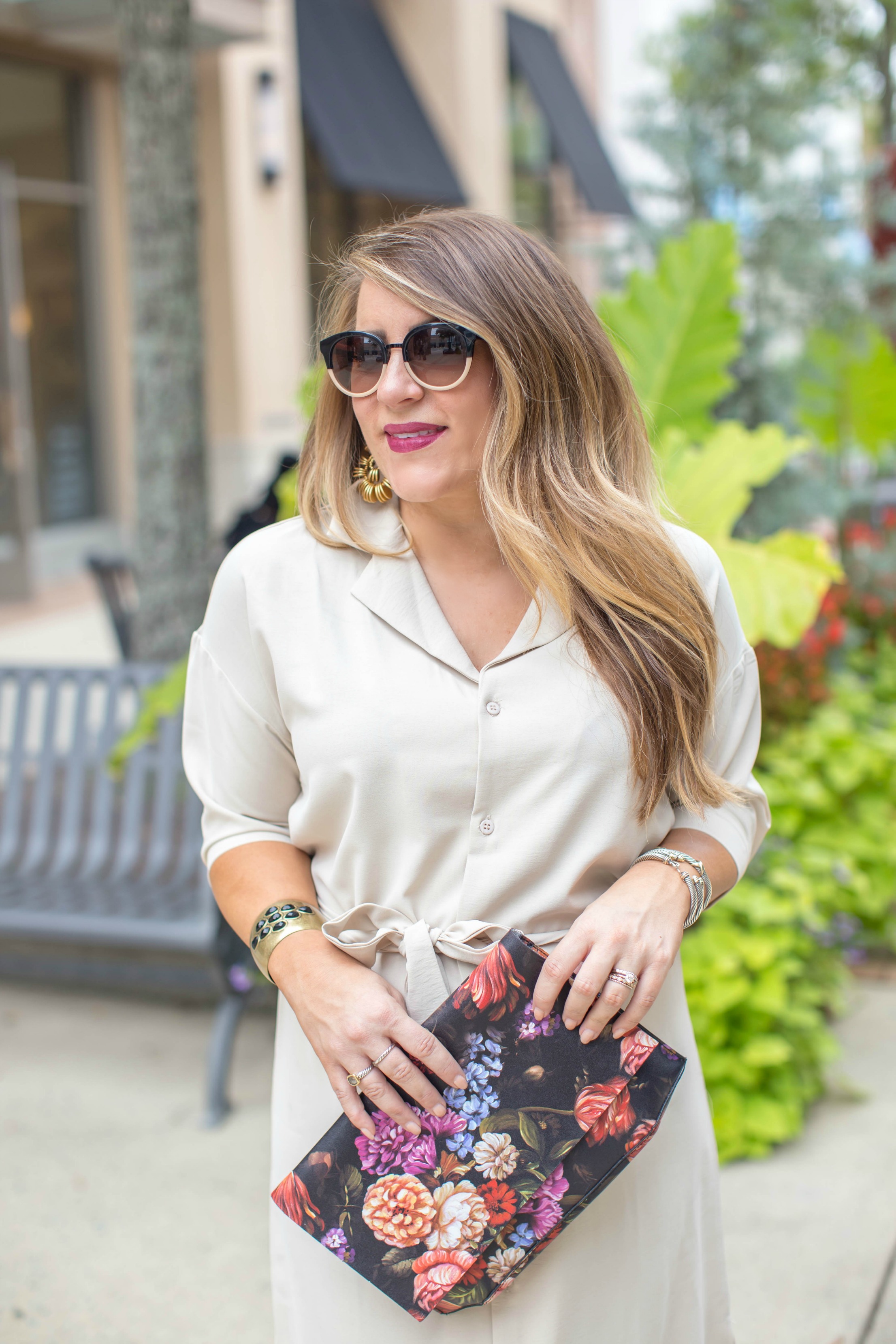 Also, if you're a huge fan of Anthro and hate that they don't have a lot of sales, today is 25% off to celebrate their 25 years! It's Friday, treat yo'self!
Thanks for reading babes! I hope you're getting some great fall weather your way! <3
XX