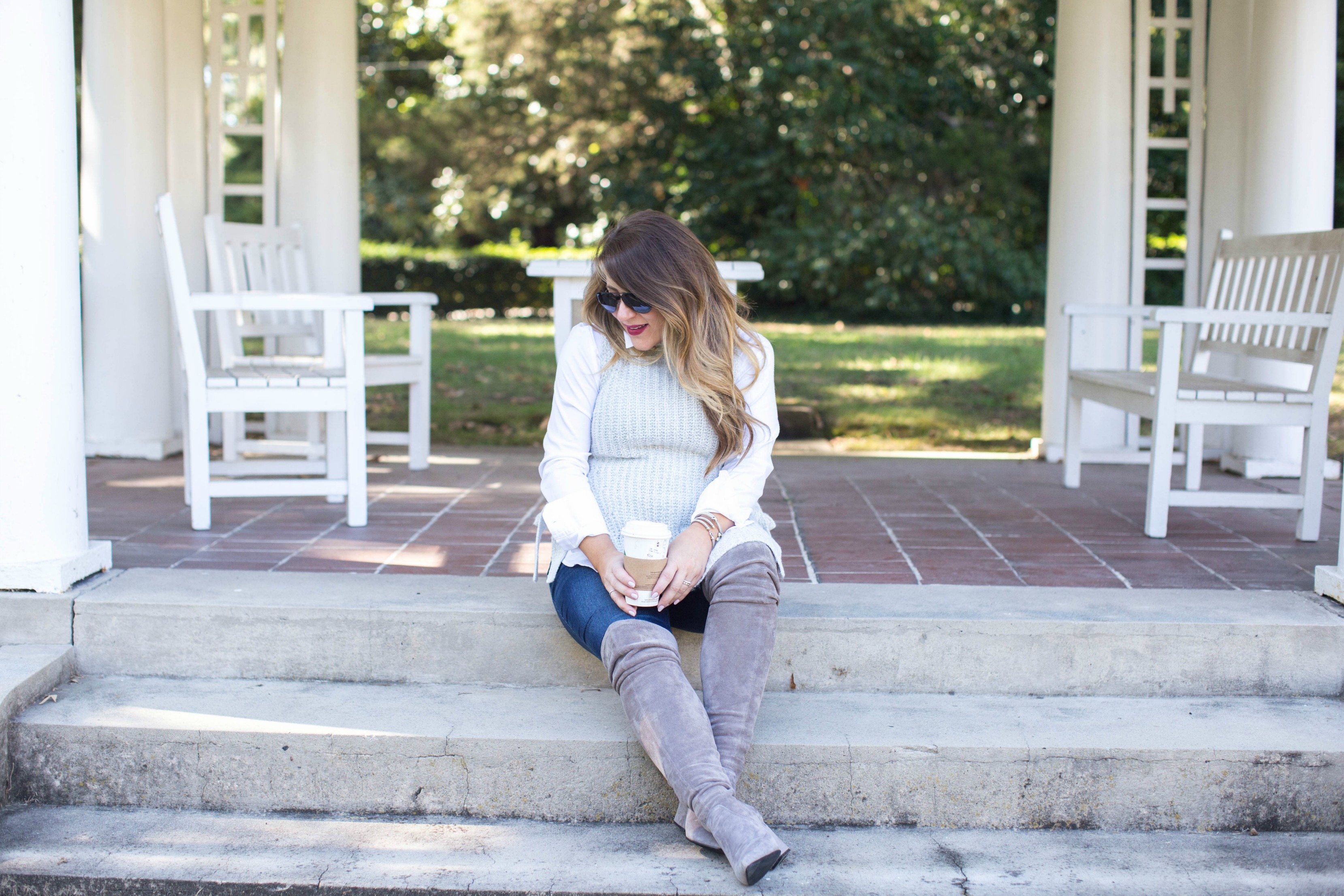 Boots / Sweater / Blouse (stretchy and perfect for the bump, non maternity) / Sunglasses / Bracelets / Earrings
Happy Happy Monday friends. We made it back from Ohio last night and we're officially done traveling until baby's arrival. Now is the time to "nest" right? I do have this crazy idea that I want to clean every nook and cranny prior, but I also feel like it's a huge challenge considering I'm getting bigger by what seems like the second. While I know June seems so far away, there is a possibility that we could be moving from Durham which means I have this great plan to clean everything now, purge a little and then purge again when it's time to pack up the last five years of our lives.
Our last baby shower could not have been more perfect and once again, we are feeling so loved. My girlfriends made sure Baby L was loved and I felt loved as well. Now to figure out how to organize everything/make sure we're prepared for baby. Does anyone have any tips for nursery organization? I have no idea where to put everything because there is SO much. How does one little person need what seems like one million items? If you have tips for organizing that worked for you, I'd love to know. I have bins, drawers, etc., but I'm just so confused what should be accessible, etc.! I guess it's probably how all new moms feel though.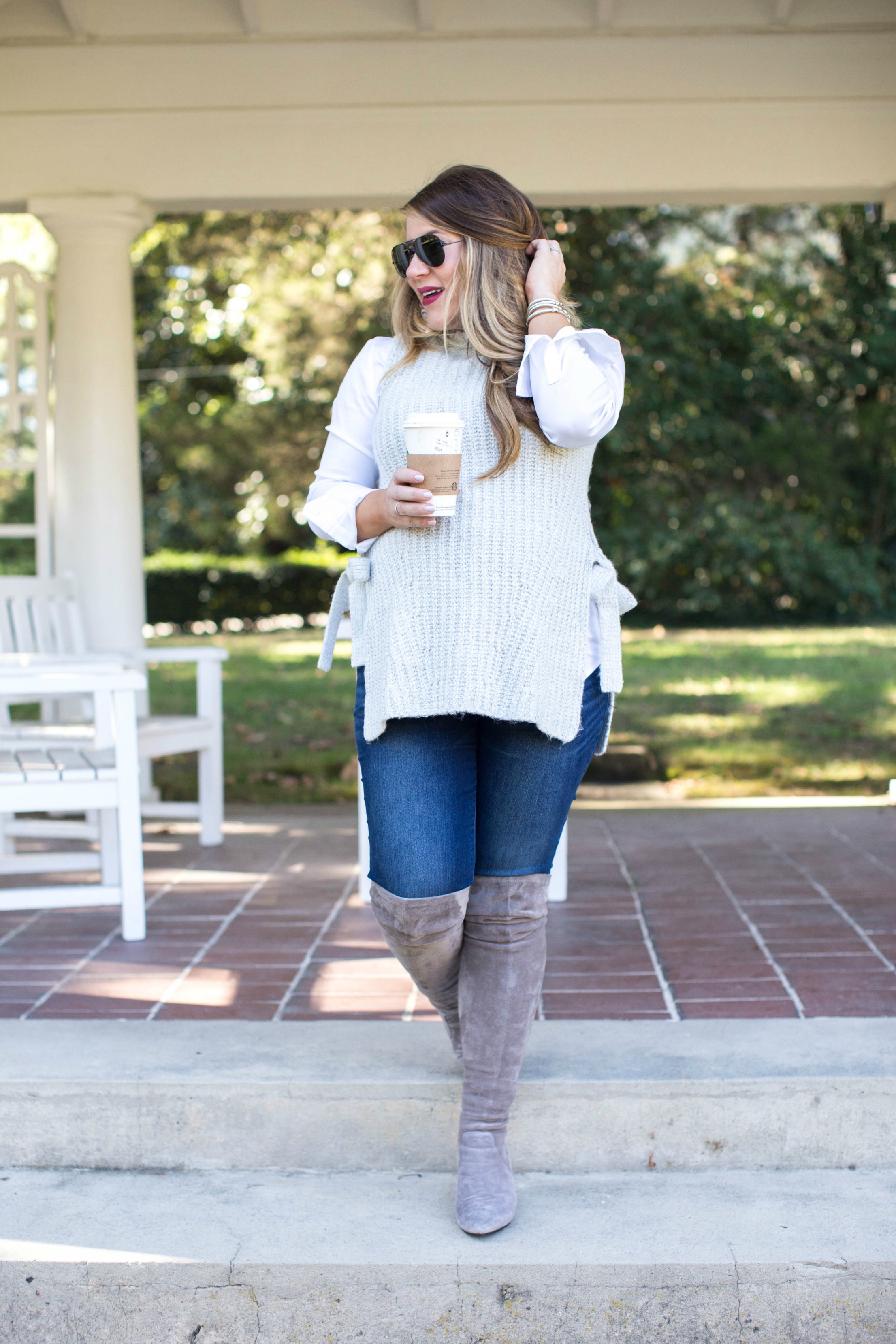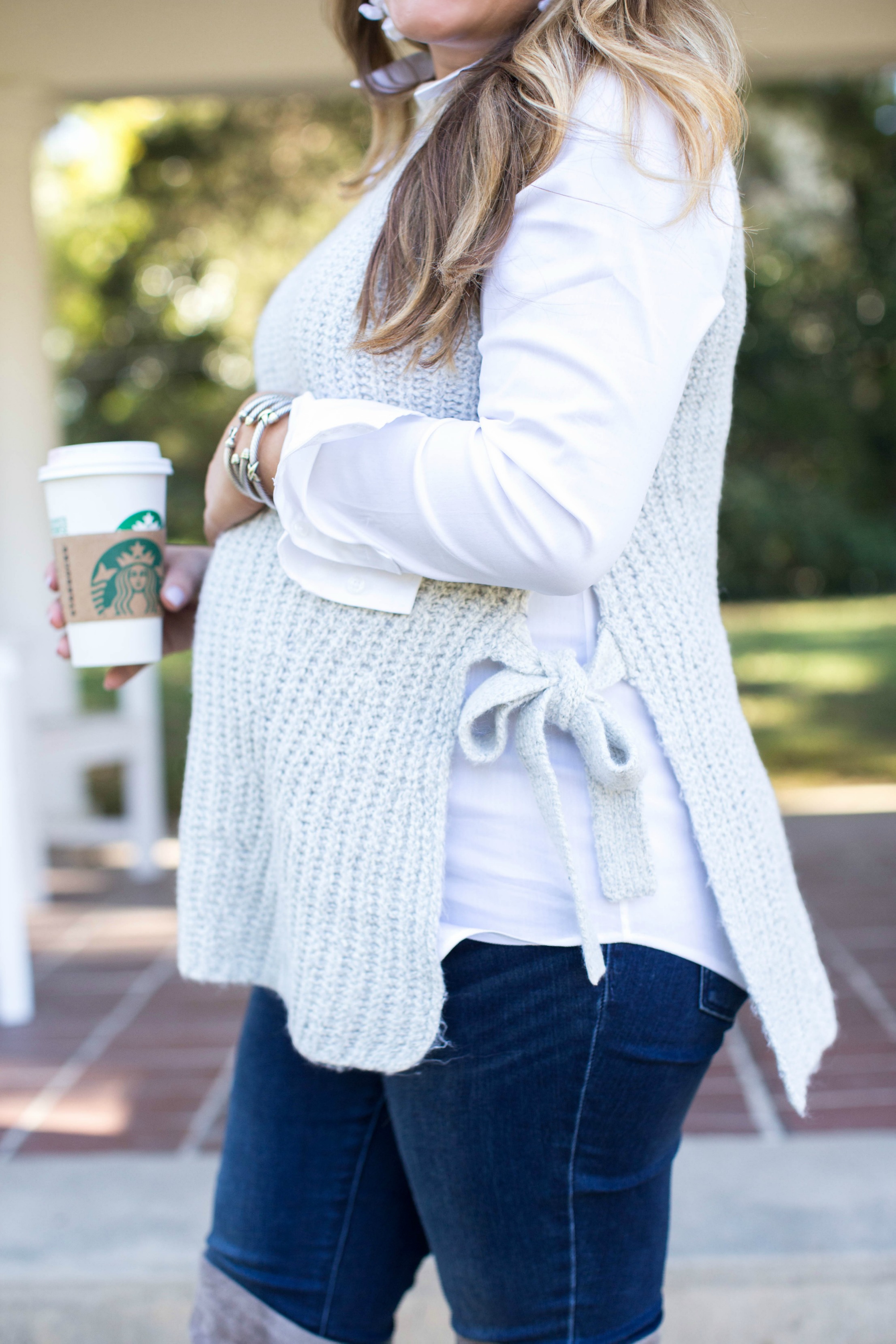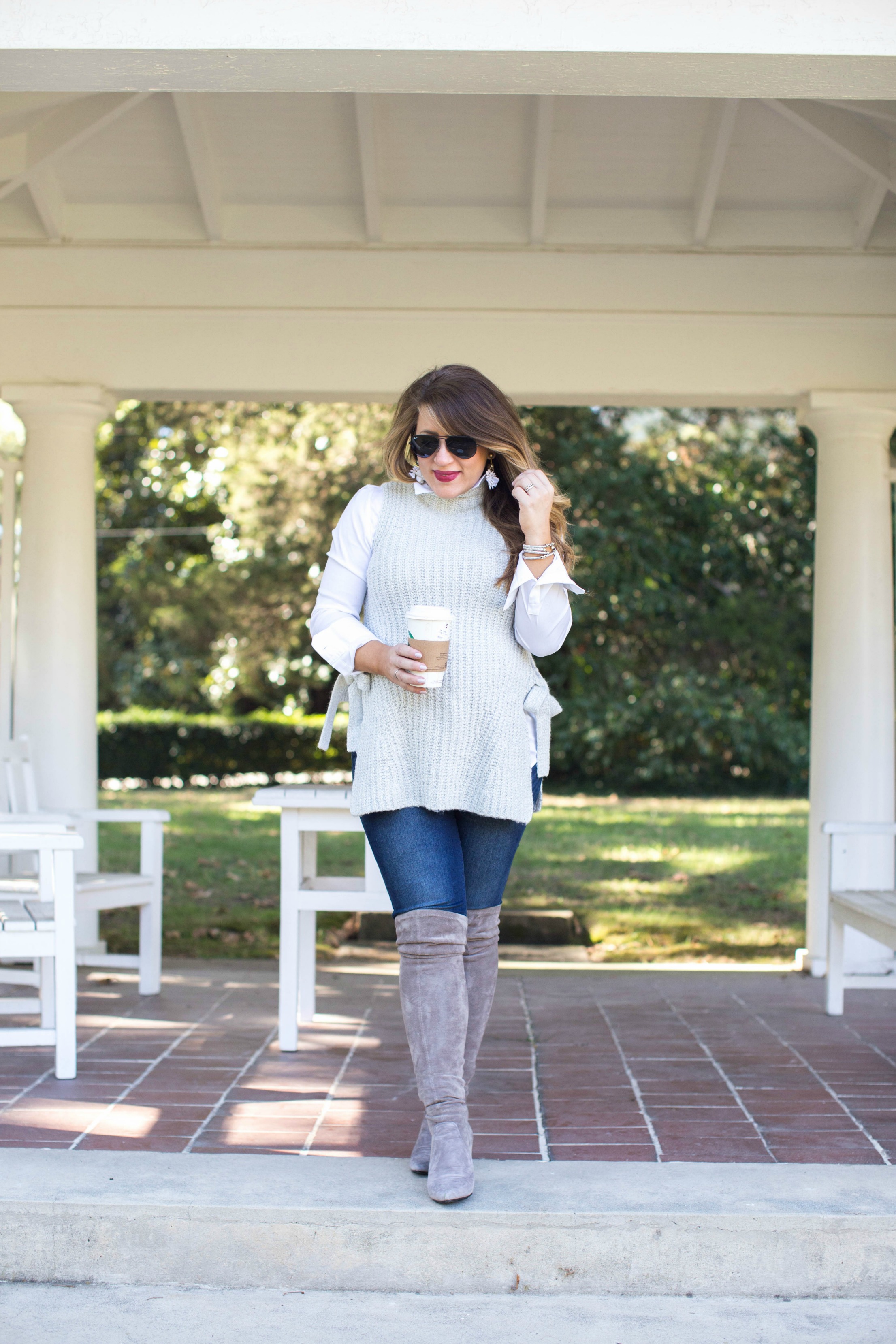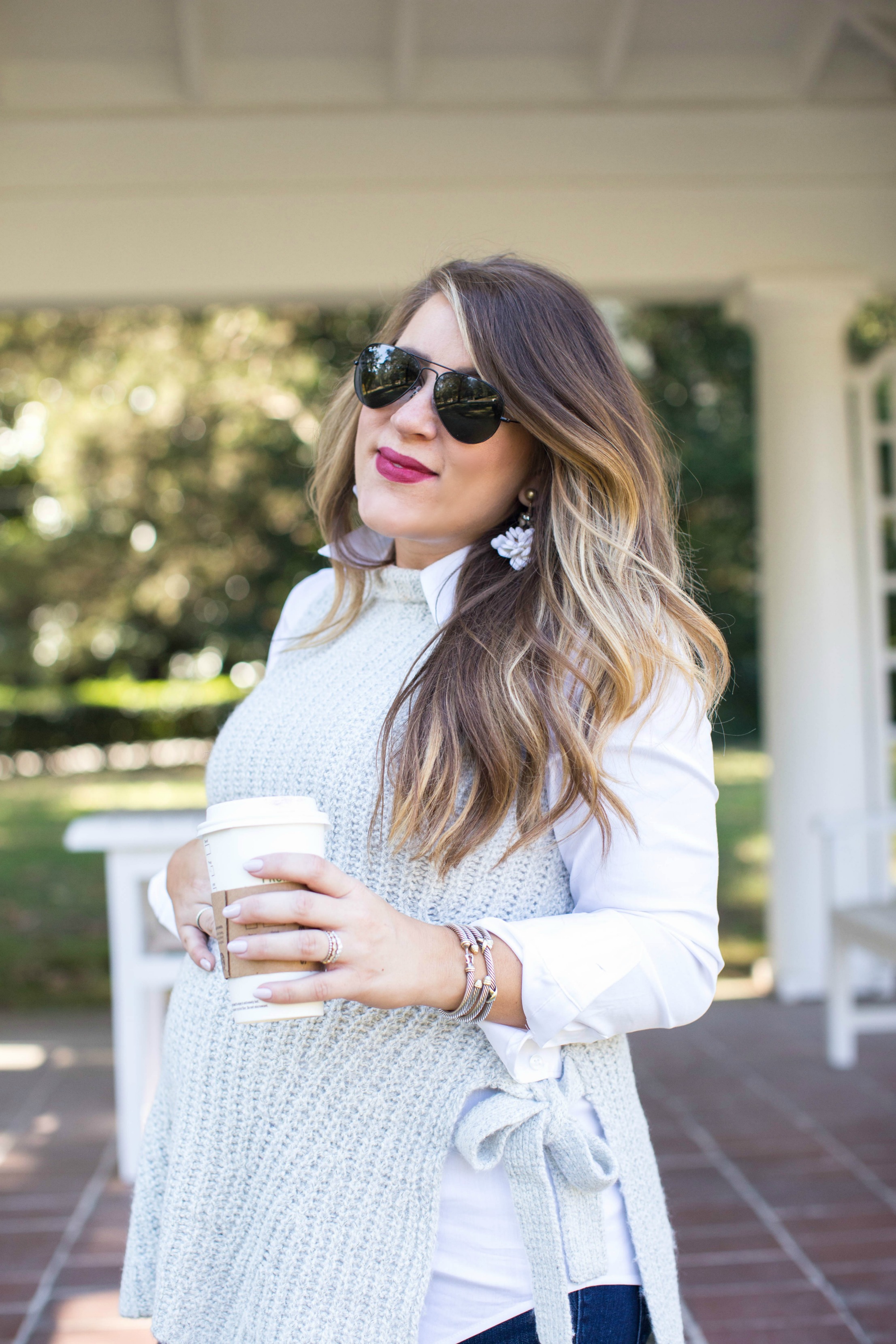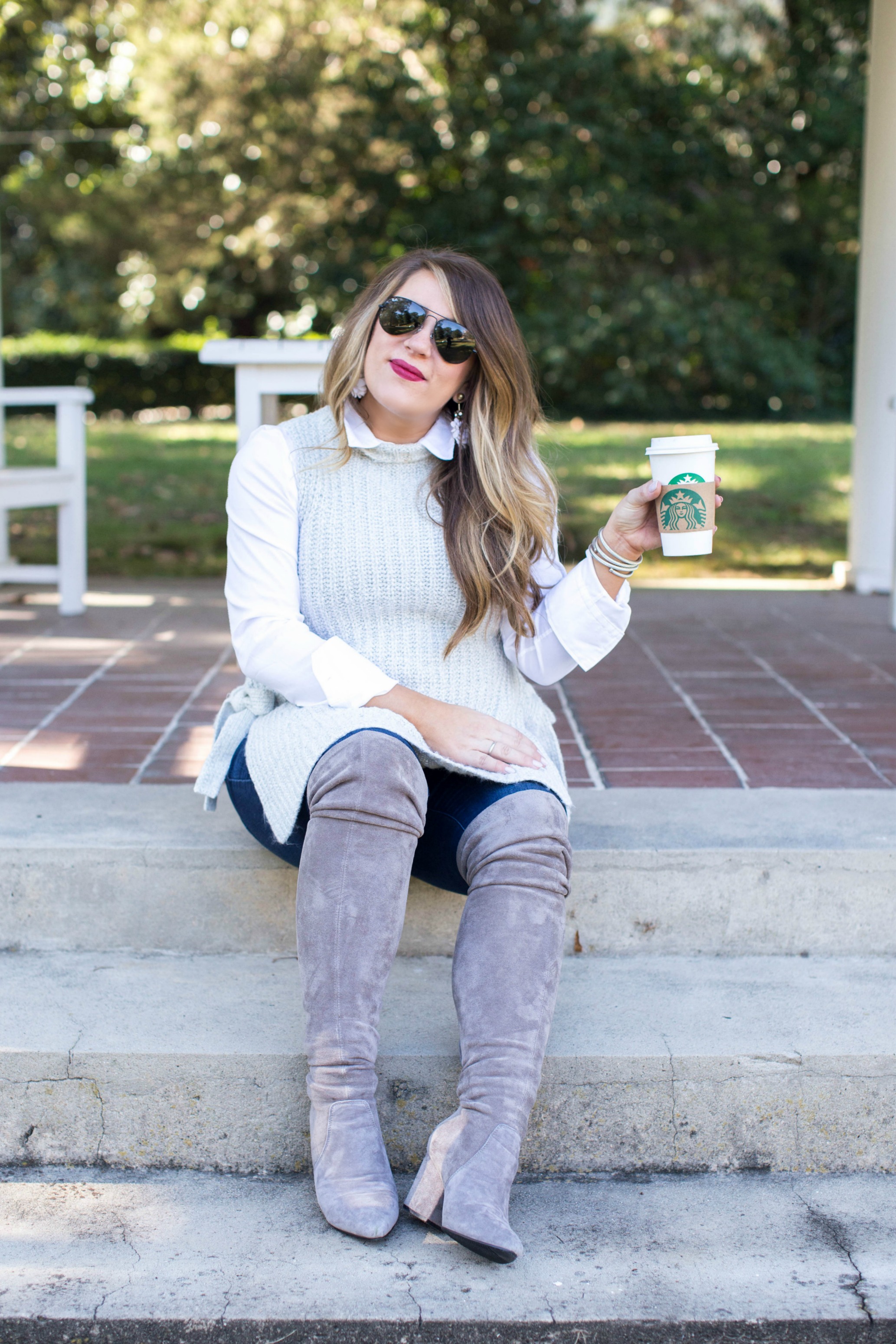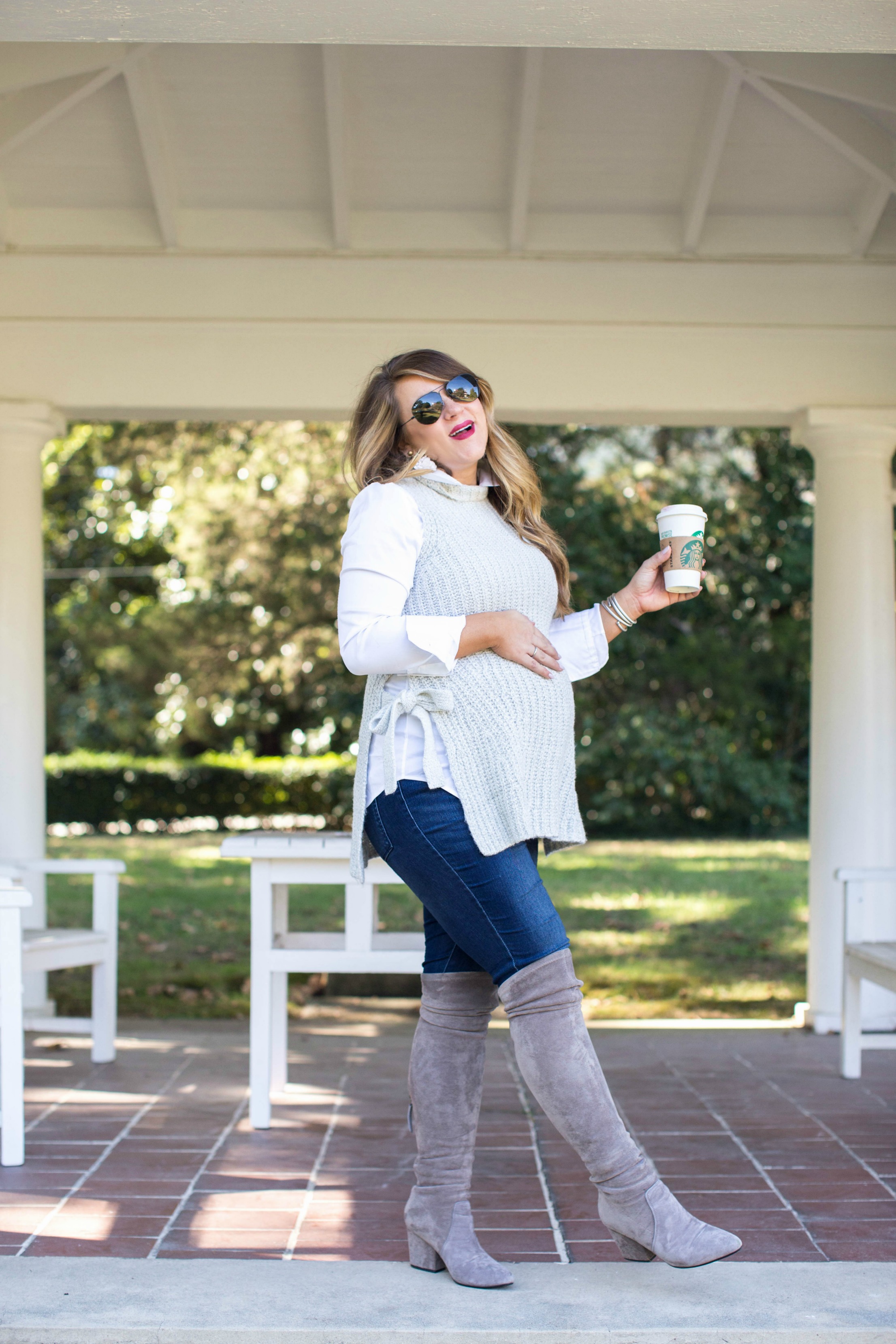 If you saw on Instagram, I am loving Ann Taylor's new Luxewear collection for my fall fashion. It's kind of a line of everyday fall fashion wear which can be dressed up or down and everything is SO comfy. I love this little tie side sweater and I know I'll be layering it this winter prior to baby and also after! Plus, I feel like they are always having amazing sales, so you can probably nab a few great items for fall/winter now!
Happy Monday, I'm off to fill my cup up a second time!
XX