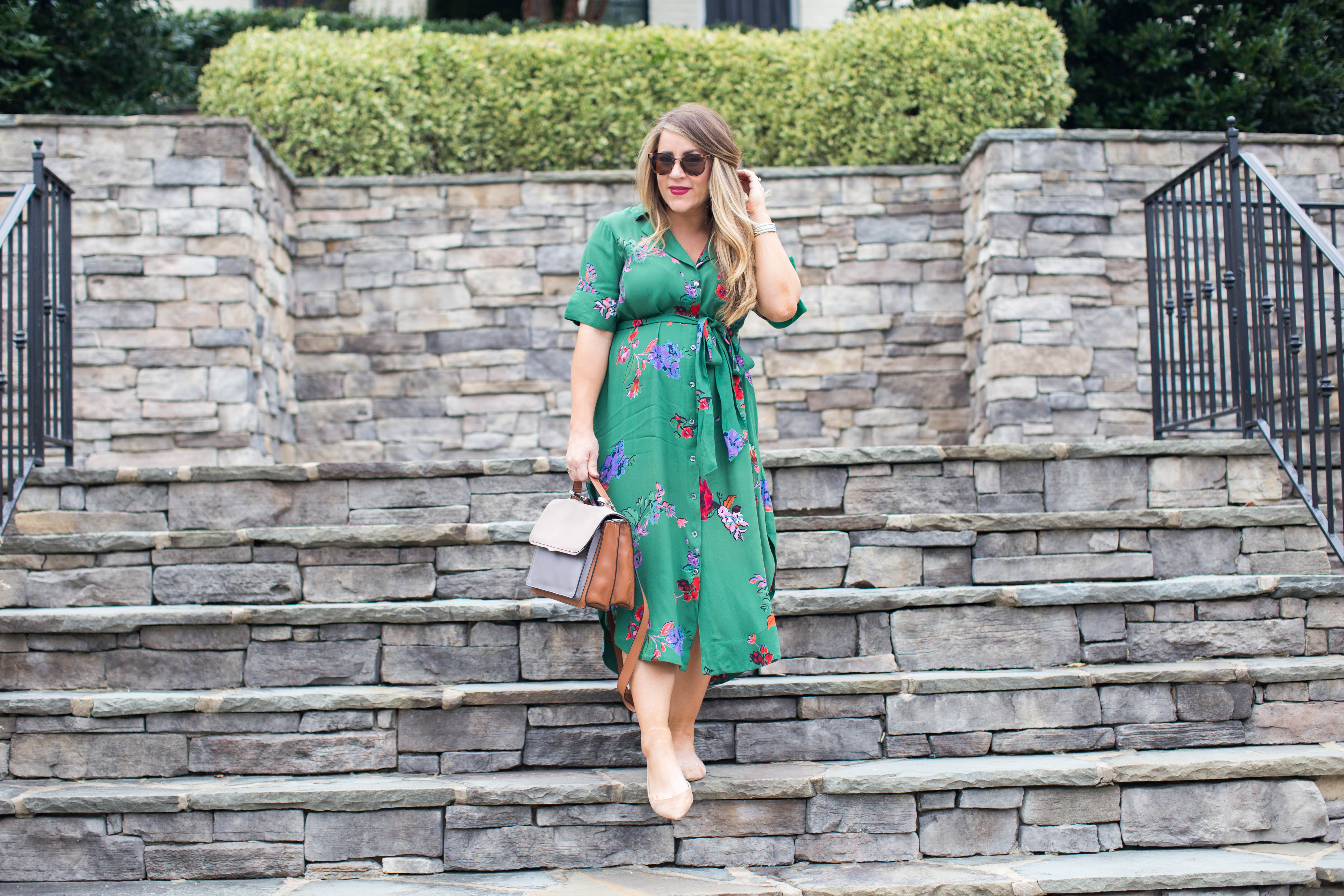 Dress / Shoes / Bag / Sunglasses / Earrings
Friday, friday. Happy day friends! Who has fun weekend plans? Aaron and I are heading to Charlotte during the day Saturday to scope out some potential houses and Sunday some lovely ladies in Durham have graciously offered to host a small baby shower for Baby L. Some of you may be confused by us checking Charlotte out, I am too! haha The truth is, we've been in Durham for five years now and while we've loved it, it may or may not be time for us to move on. Aaron finishes his fellowship next June which means he's already interviewing for jobs after. It's incredibly exciting, but also incredibly nerve wrecking. We're about to bring a baby into our home, find new jobs, sign a position contract, sell our current home (maybe?) and potentially buy a new home/move our entire life. It's a lot and I have no idea where we'll be, but we're both trying to keep an open mind on what will be best long term for our family and for Aaron's position. So, for the last few weeks he's been interviewing and we've been checking out those places for potential homes.
This floral shirt dress is non maternity, but the moment I saw it, I knew it would be great for a momma to be or just a lady who loves a gorgeous floral shirt dress that can be dressed up or down! I love that it's fall without being all the colors of fall and for the quality, I honestly don't think the price point is bad either because it's definitely one of those dresses you'll wear for years to come. Just my two cents! My ONLY complaint is that this floral shirt dress does tend to wrinkle, but I had been wearing it all day, so I don't think that's too shabby!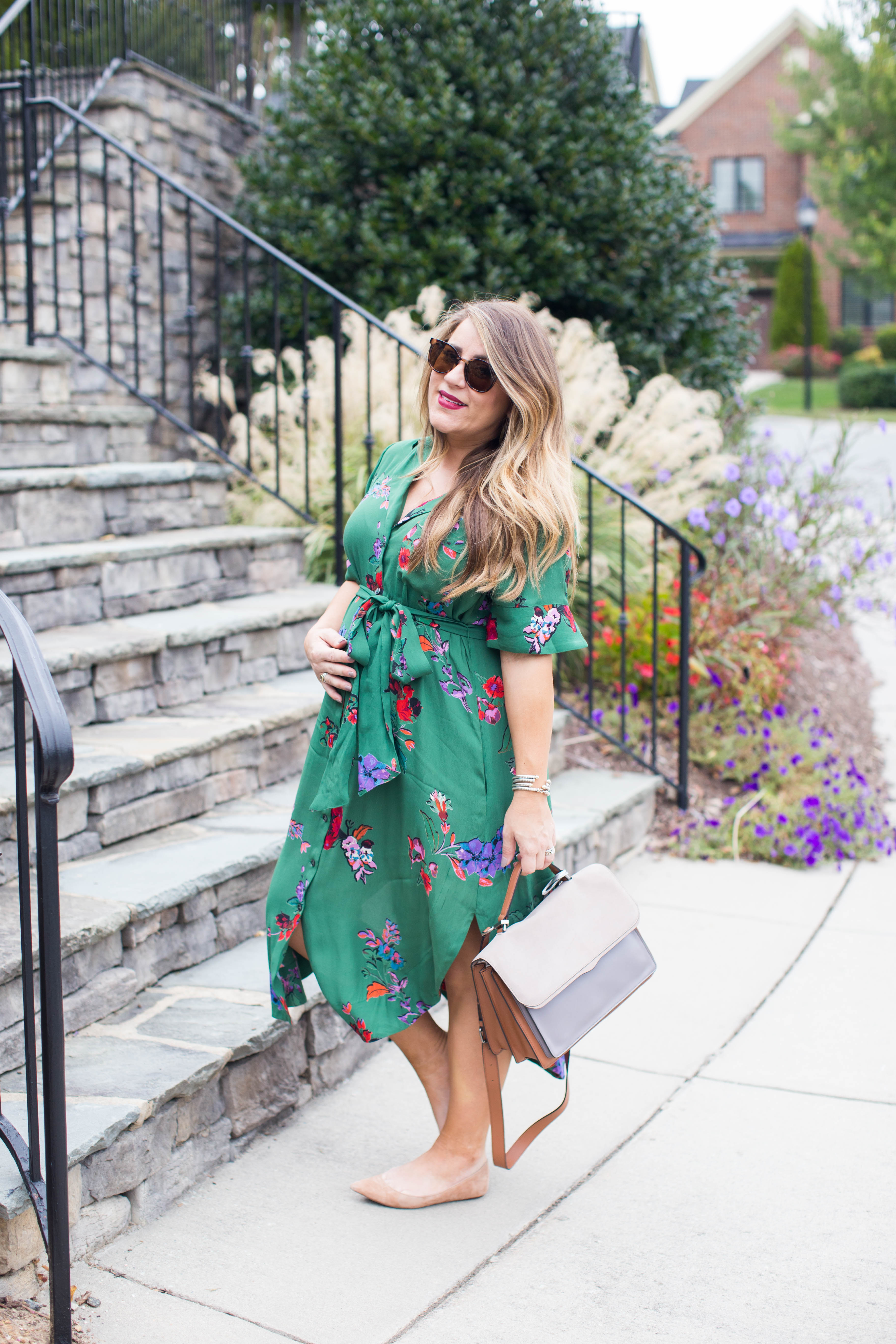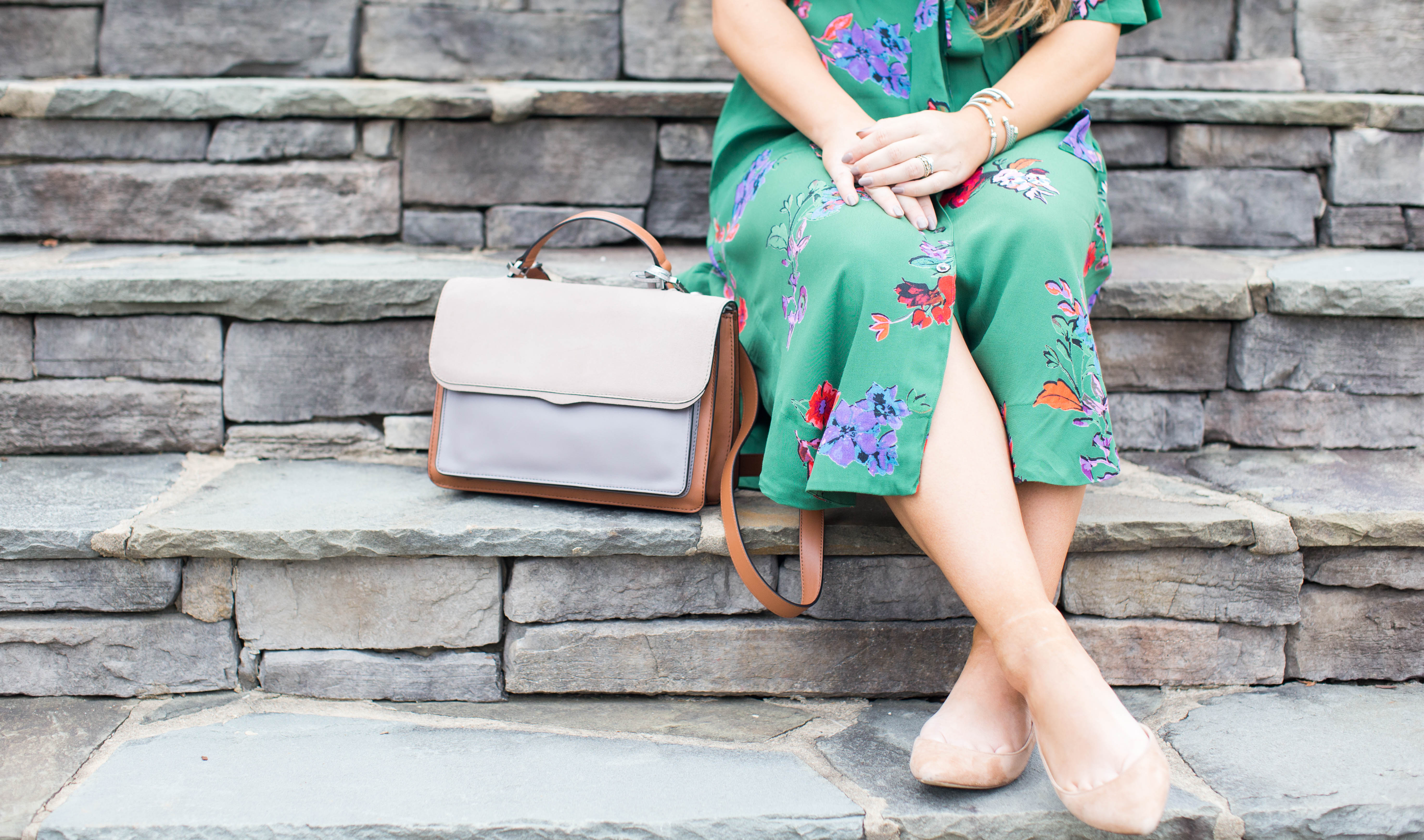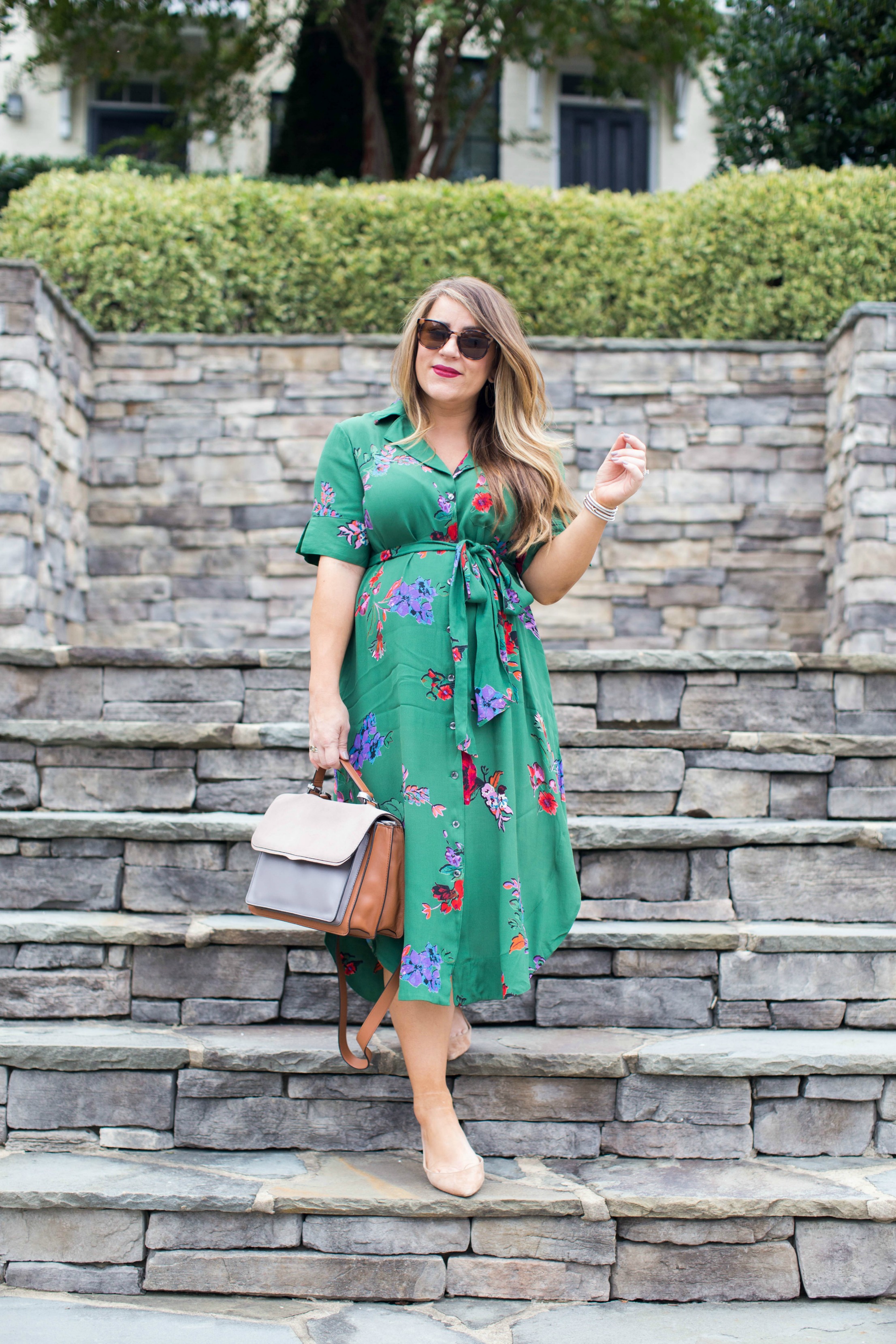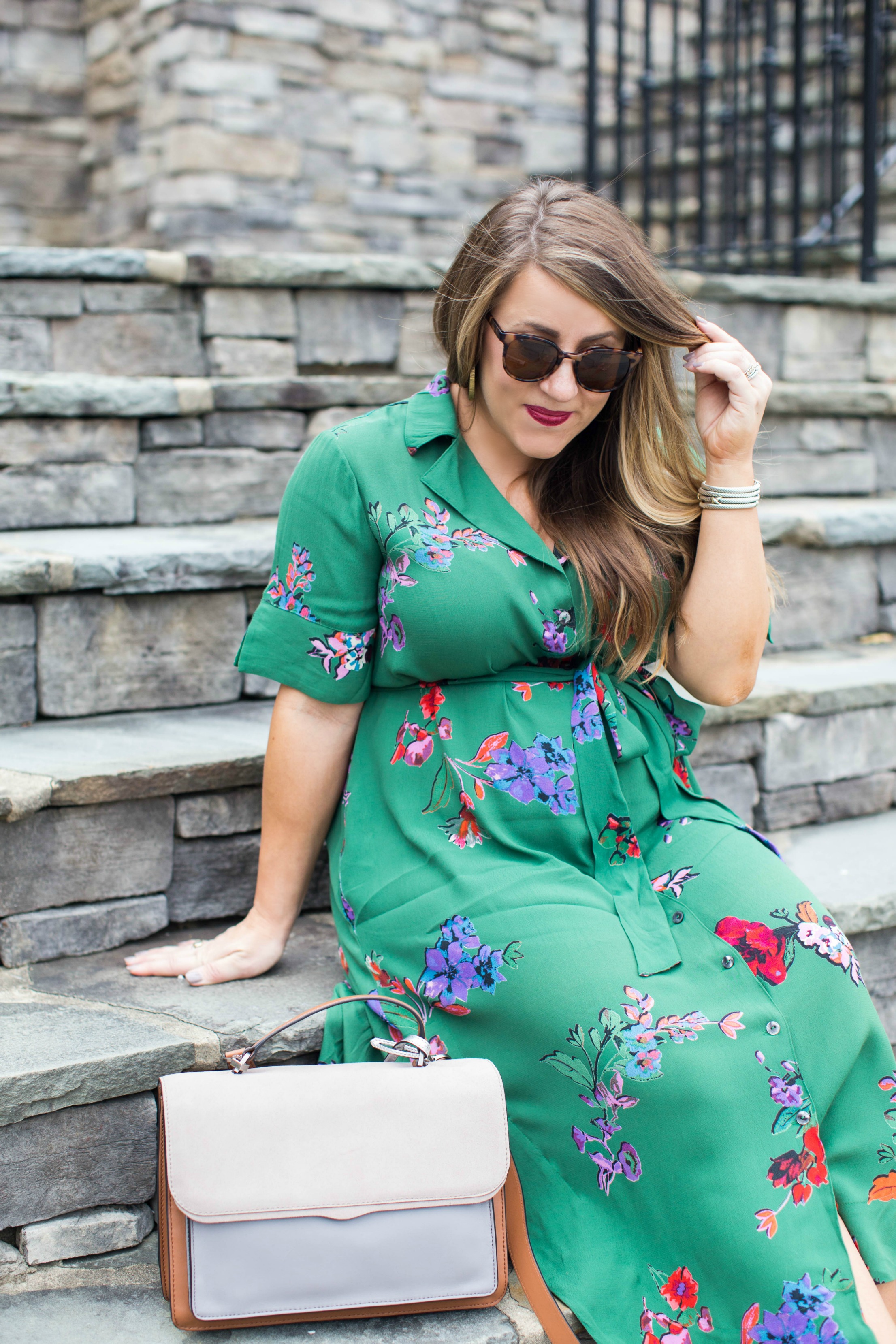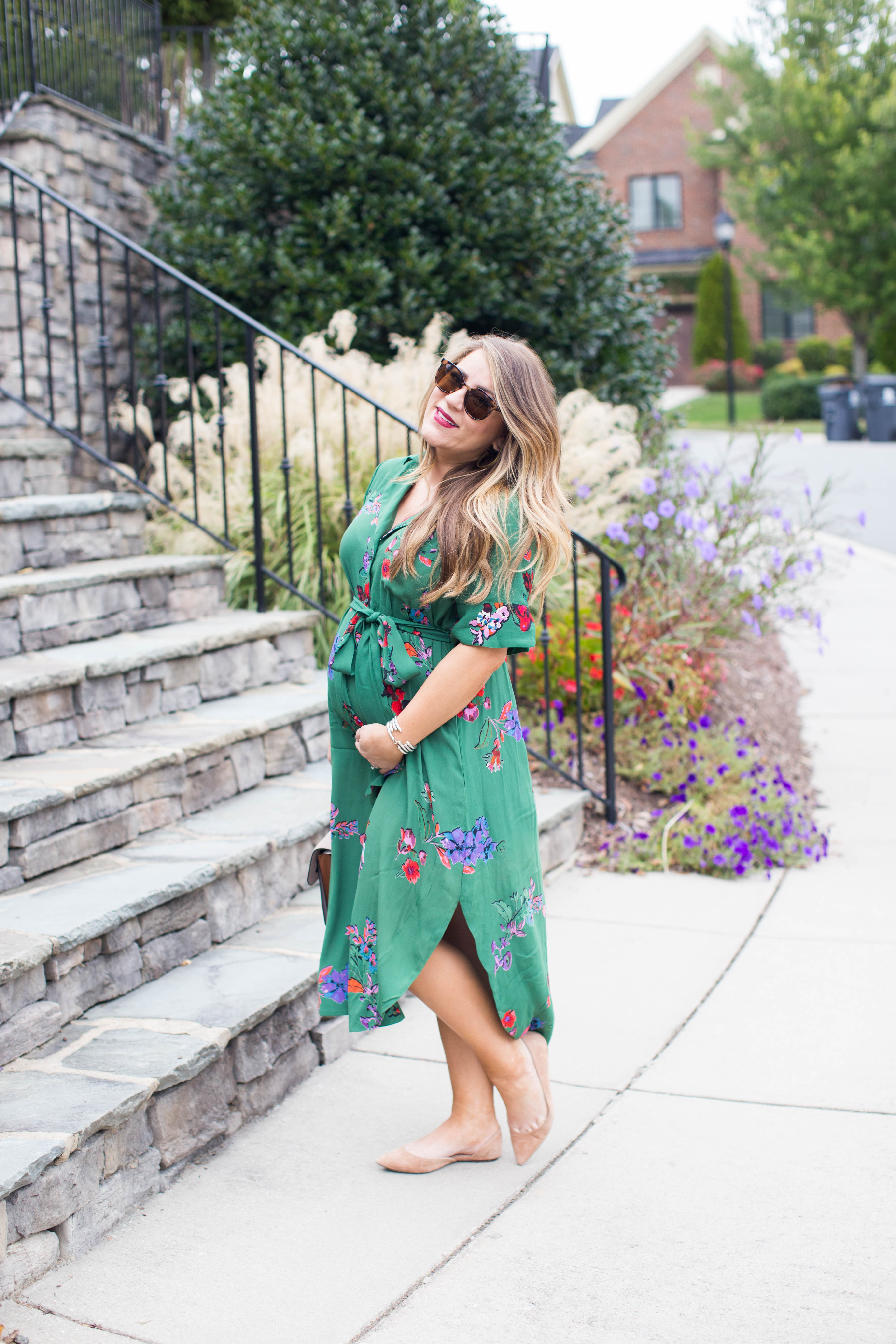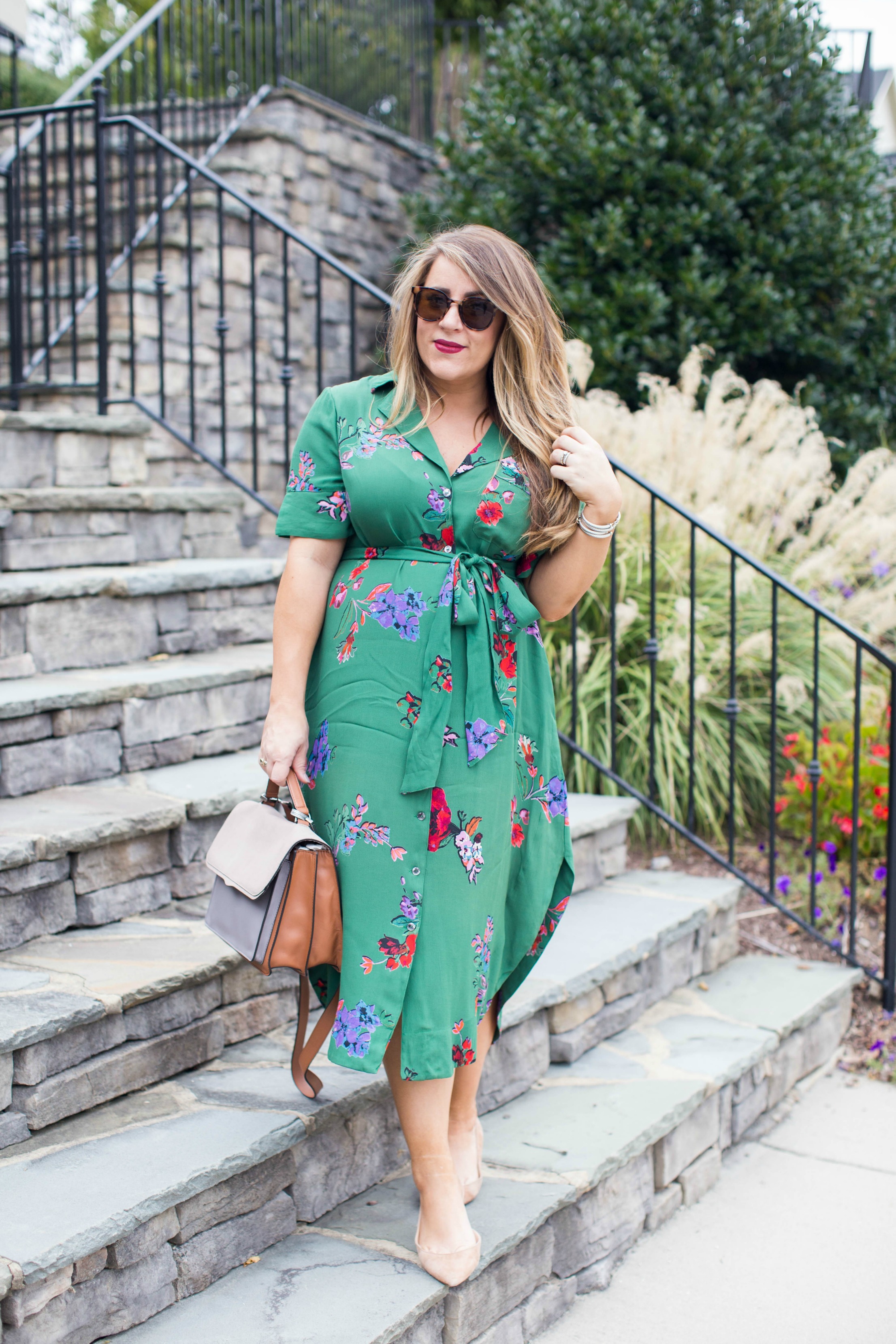 Photos by Glory Roze Photography
What's on your docket for the weekend? I'd love to know! Also, where should we move and more importantly, who wants to <maybe> come help me pack up a whole house with a newborn? Don't all jump at once!
Have a great day sweet friends and truly, thank you for reading. It means SO much.
XX