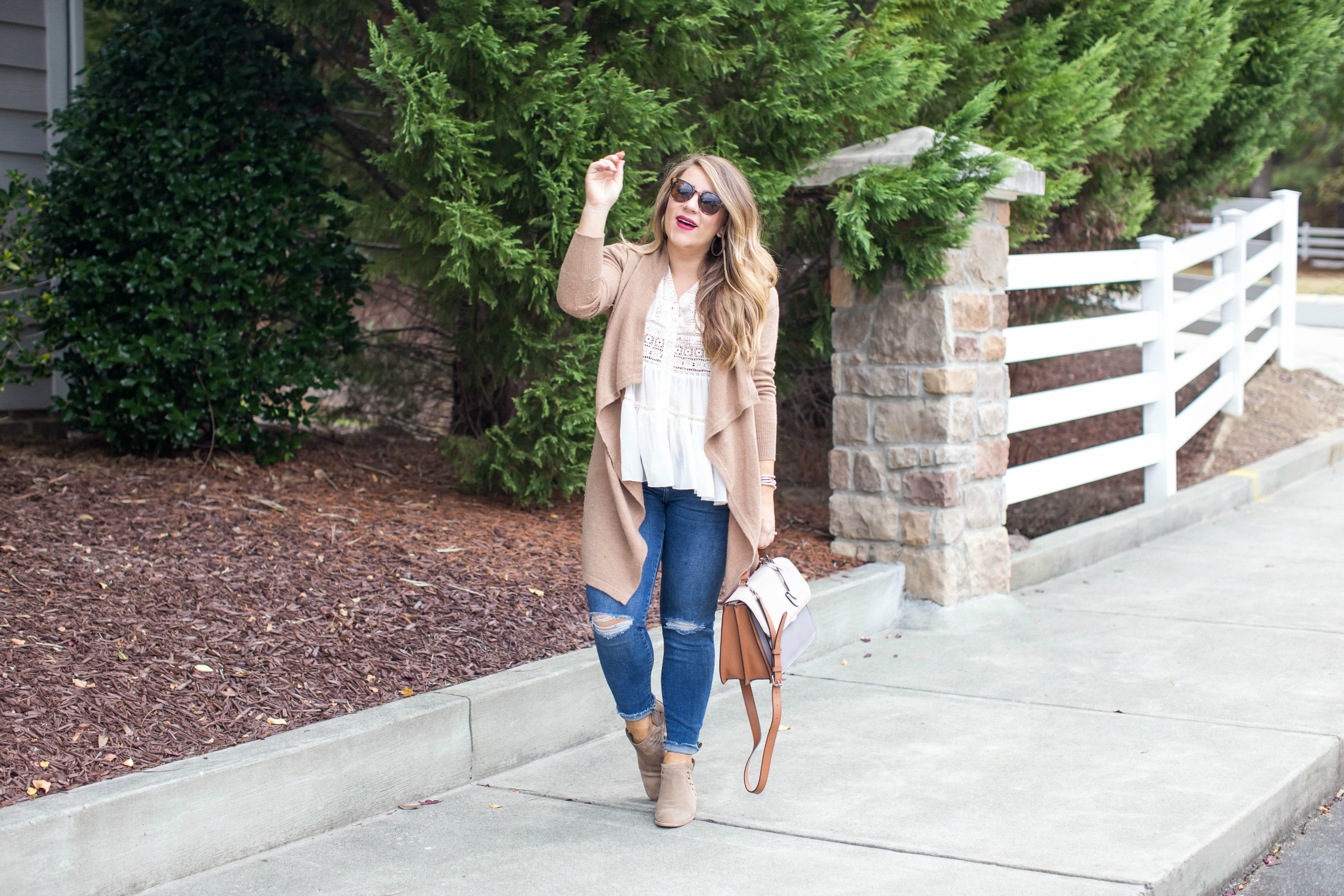 Ruffle Blouse (on major sale) / Jeans (non maternity option here) / Bag / Booties (similar (almost exact)) / Cardigan (cheaper option here and here) / Sunglasses
Welcome to Monday friends! We spent the greater part of yesterday driving back from Ohio where we were most of the week for Aaron's interviews and also for my family baby shower. I literally cannot believe that Baby L is going to be here in such a short time, but I am so thankful to all the people who have celebrated his or her arrival. It quite literally fills my heart with so much gratitude that people can love something so much that's not even here yet, isn't that crazy? Another highlight of the weekend was FINALLY meeting our baby niece Elle. She's over 1 year, but since my brother in law and we have lived in different states (NC to TX) AND both of the guys were/are in residency/fellowship, it made visiting and getting that time off just challenging. But I was telling Aaron, even though we just met her, thanks for technology like Instagram and Facetime, we actually see her quite often which is a huge plus.
This ruffle blouse is so adorable and thanks to the fluffy ruffles, fits over the bump quite well. It's also great for layering since the fabric is light and the best part is that this ruffle blouse on major sale! I like to spread good news on Mondays, because we all need it!
What about you? Have you spotted a cute ruffle blouse for a great price too? Let me know in the comments below!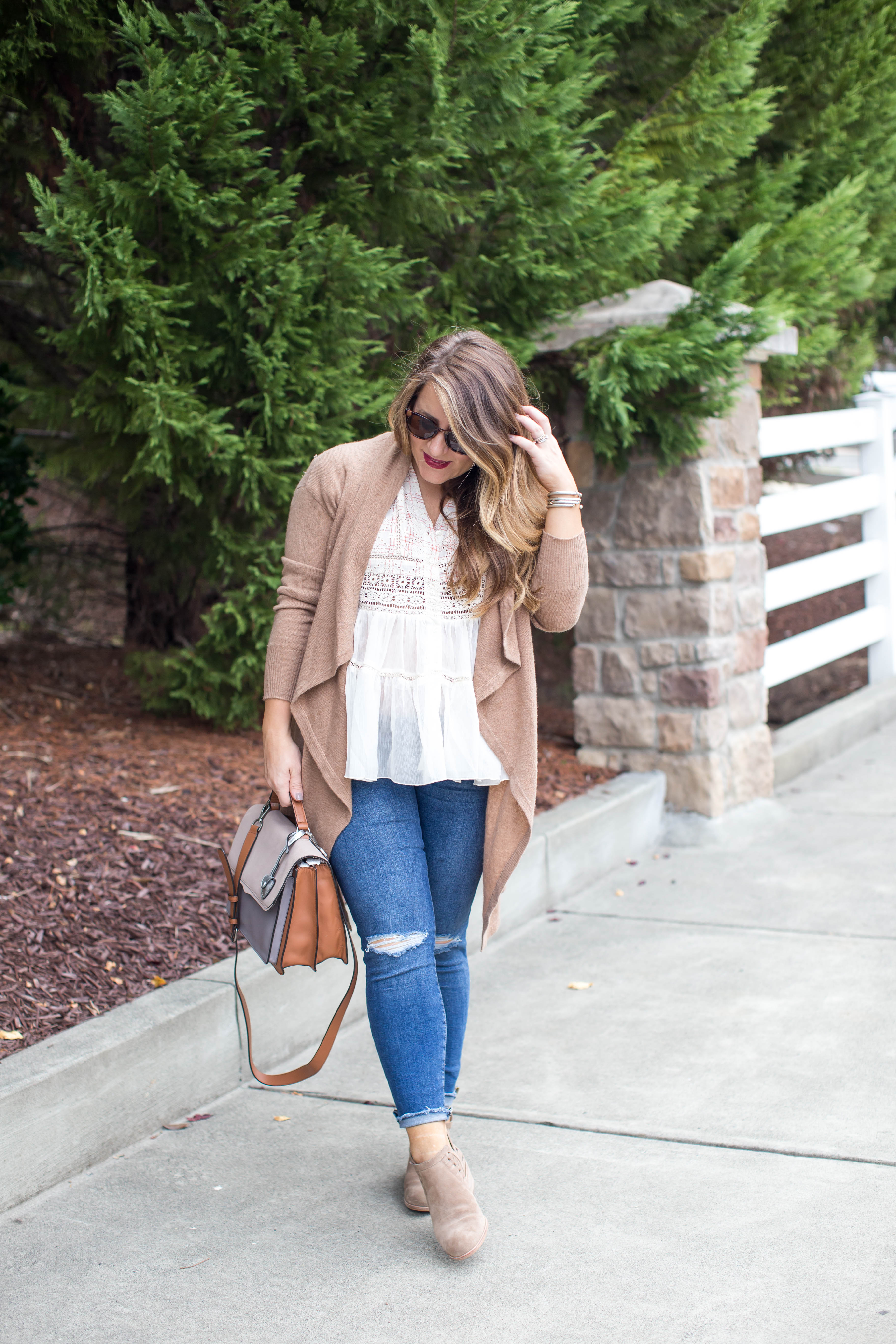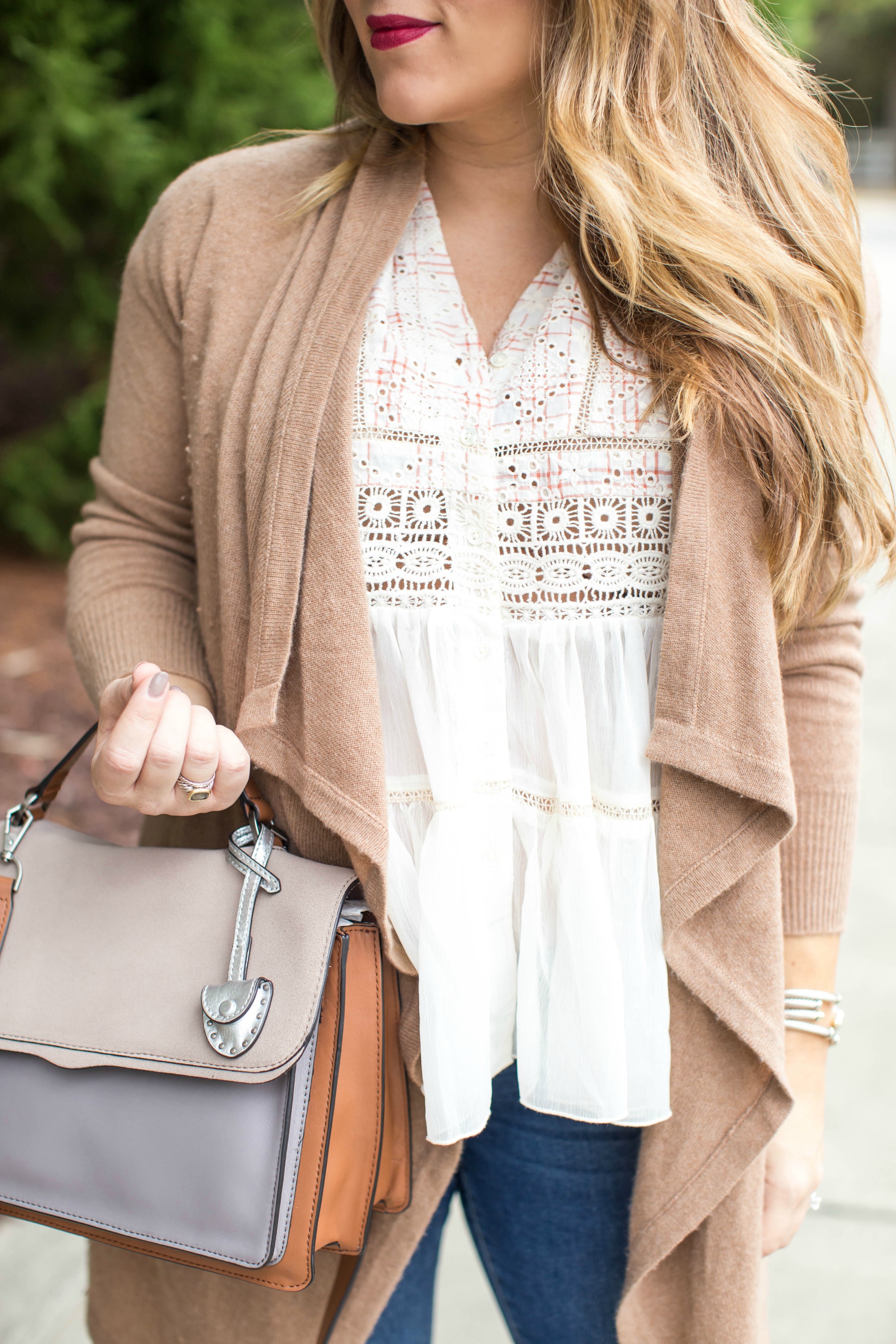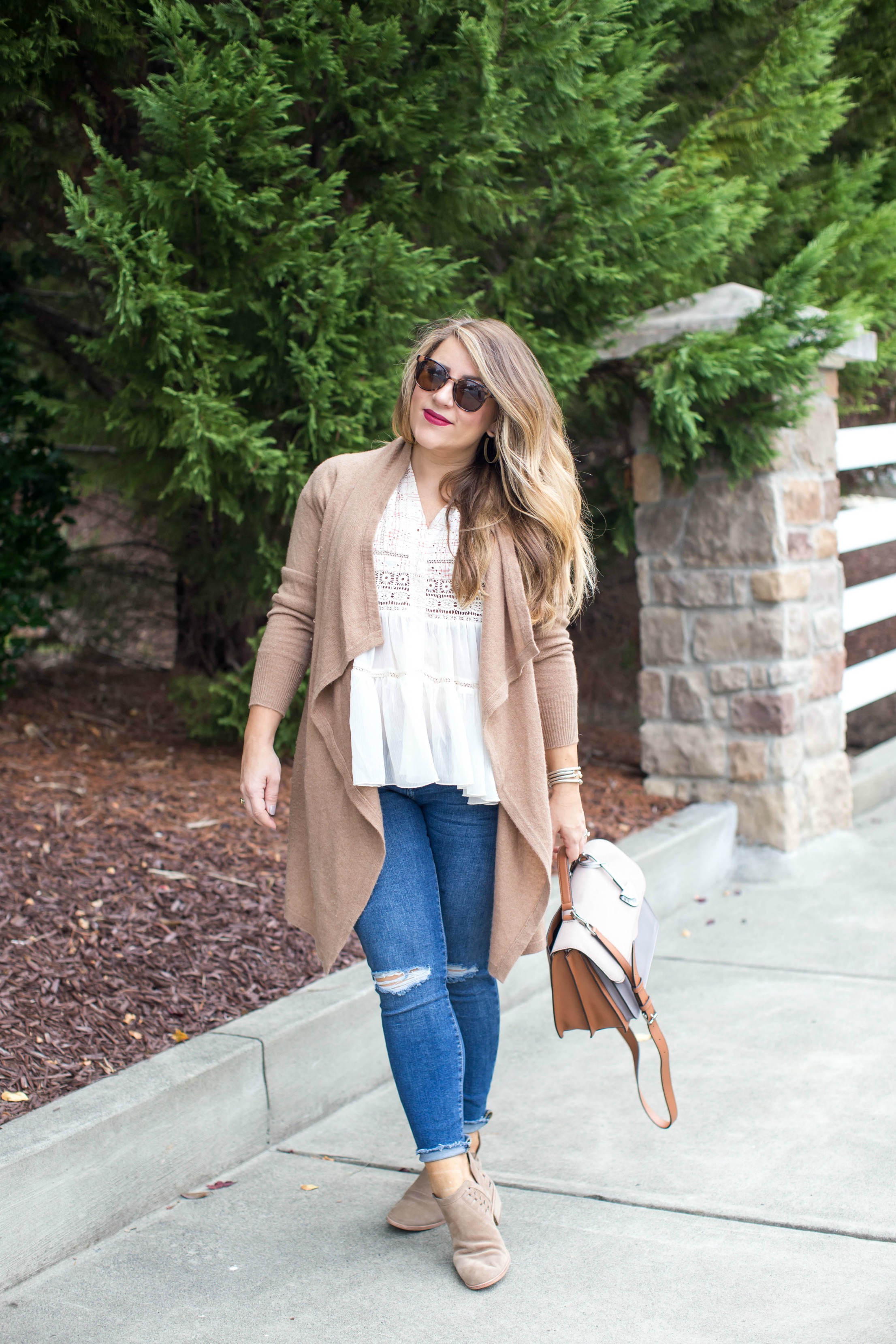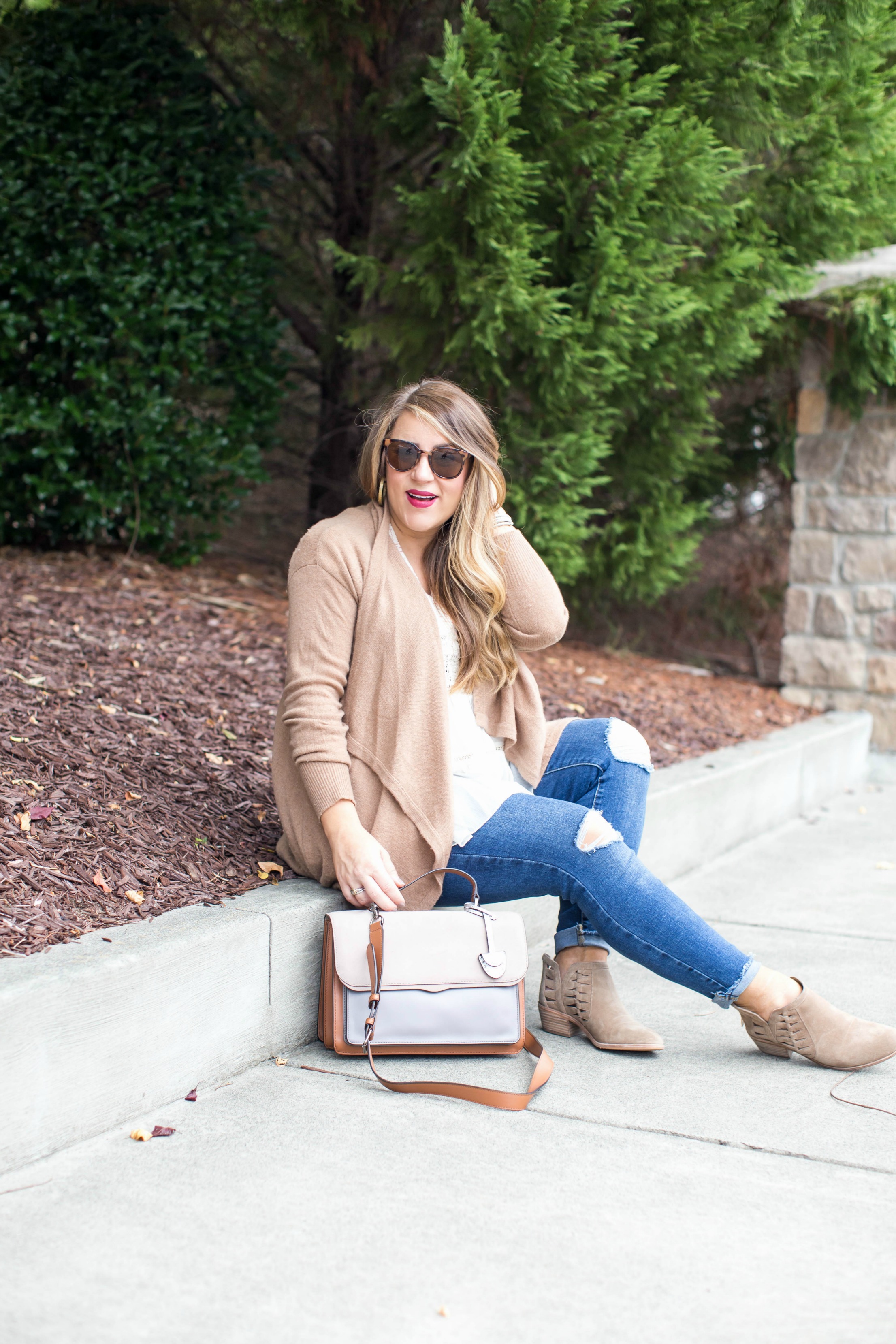 I just want to say again, thanks for sticking with my crazy posting schedule lately. I know I've been a little MIA. I have to admit, pregnancy is getting the best of me and I've been picking early bedtimes over posts, but I promise I'm trying to get back on track. Honestly though, I just appreciate y'all so much, for your emails, check-ins etc. and most importantly for reading here everyday so I can do what I love! You're amazing!
XX