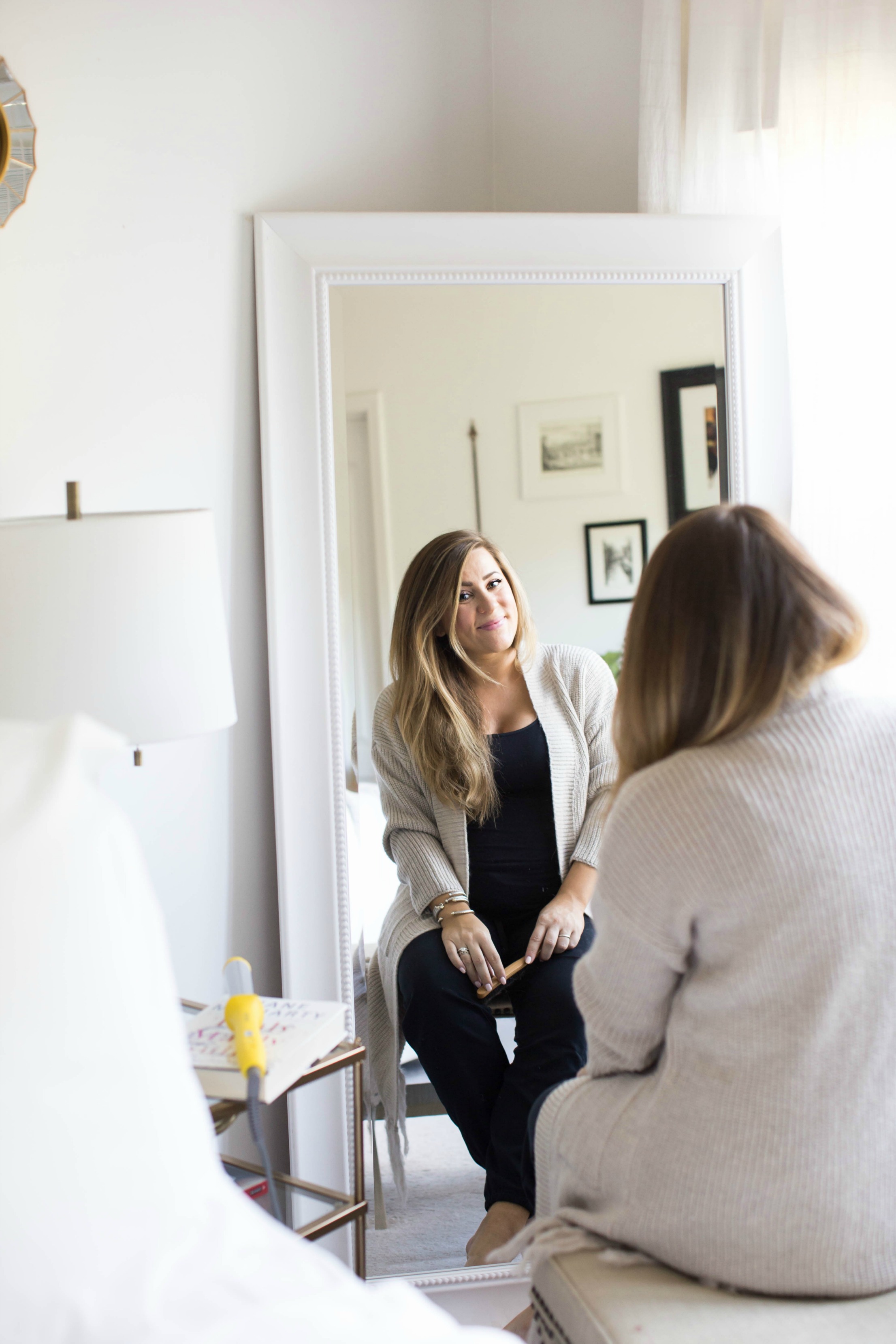 I get a lot of questions via email, DM's, in person, etc. about how to curl your hair, and while one day I dream of finding the time to start a YouTube channel, for now, I thought I'd put together a post for y'all. About two years ago, I switched from using a curling iron to a wand, and I honestly don't know what took me so long. I truly think wands are much faster and provide more of that wave vs. curl look that so many search for. If you're looking for ringlets, curling irons should be your jam, but if you're looking for a beachy type wave, wands all the way. I recently got this one and while the price is steep, I can honestly say it's worth every penny (I also SWEAR by this product by the same brand). Wands definitely take practice, but once you get the hang of them, I think they are much faster! So, without further adieu, here are the steps for how to curl your hair.
Comb hair. I always start with either freshly washed and dried hair, or second day hair that was previously straightened.
Section hair. I put up 2/3 of my hair with a clip and start curling the bottom first. Taking a big chunk (I usually do 4-5 "wands" per section and then curl AWAY from my face. This means you hold the wand vertical and wrap hair away from face as opposed to towards face. I
Continue to wrap hair until about 1-1.5 inches is left at the bottom of the strand. Hold that piece outward while you wait for curl to hold. The longer you keep the wand on hair, the more curly it will be. By leaving out the small piece at the end, you create more of a beachy wave, than a curl.
Spray wave if needed. I do not do this because my hair holds, if yours does not, spritz it quickly with spray before going on to the next piece of hair.
Once bottom row of hair is curled, section out the second row and so on until you get to the crown of head. Once you get to the crown you can alternate between curling away and towards your face. However, curl AWAY from face with the pieces that frame your face.
Touch up pieces that were missed or flat. Once you've finished, run your fingers through waves to spearate and touch up as needed. This is when I curl some pieces again that aren't as waved, or that I simply missed.
Spray and tease as desired. I don't spray as mentioned above, but I do tease. I lift pieces at the crown of my head up and tease downward towards the scalp, then lightly brush frizz down.
Voila, you're done! The next few days I'll prolong this hair by using this product and just fixing flat single pieces.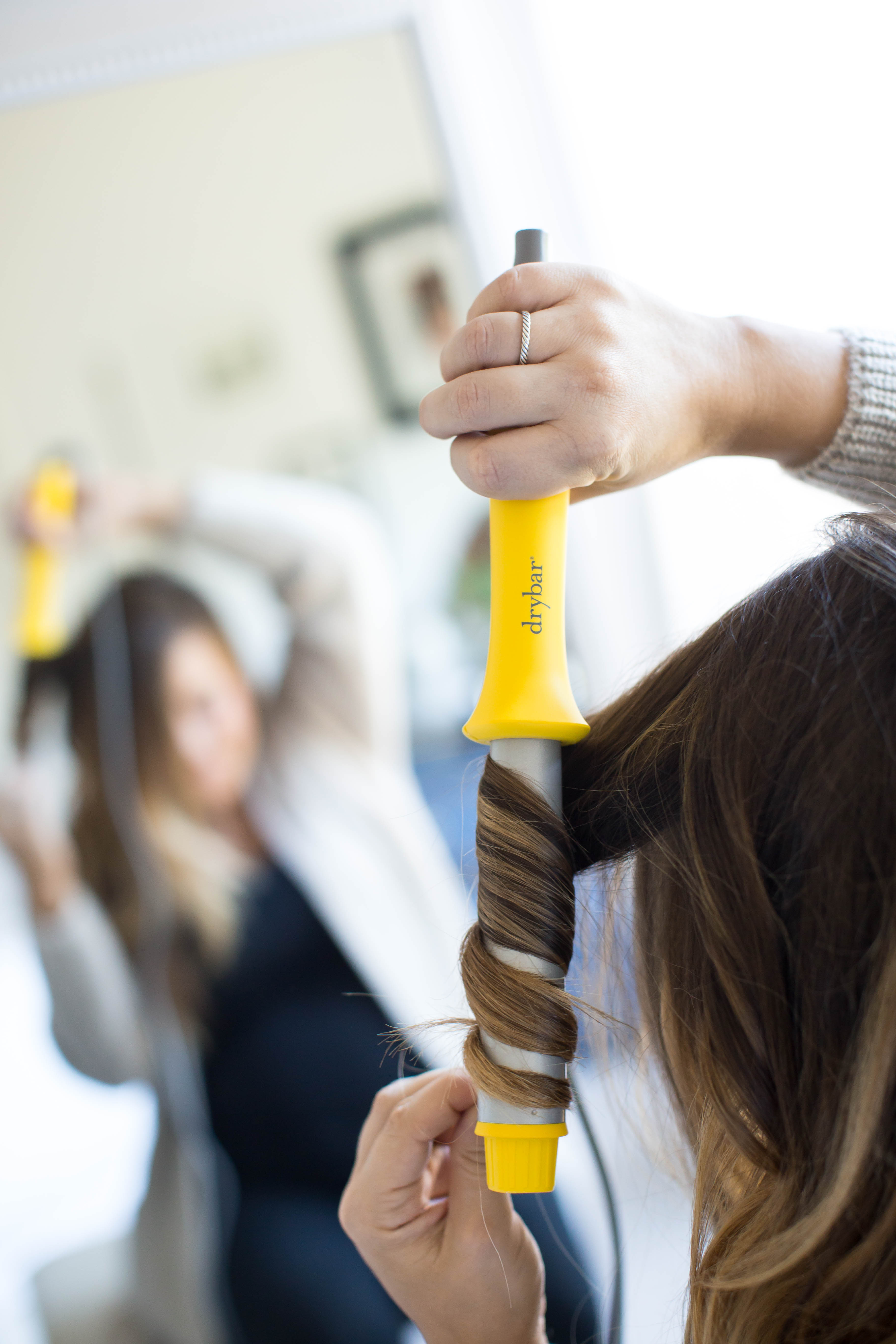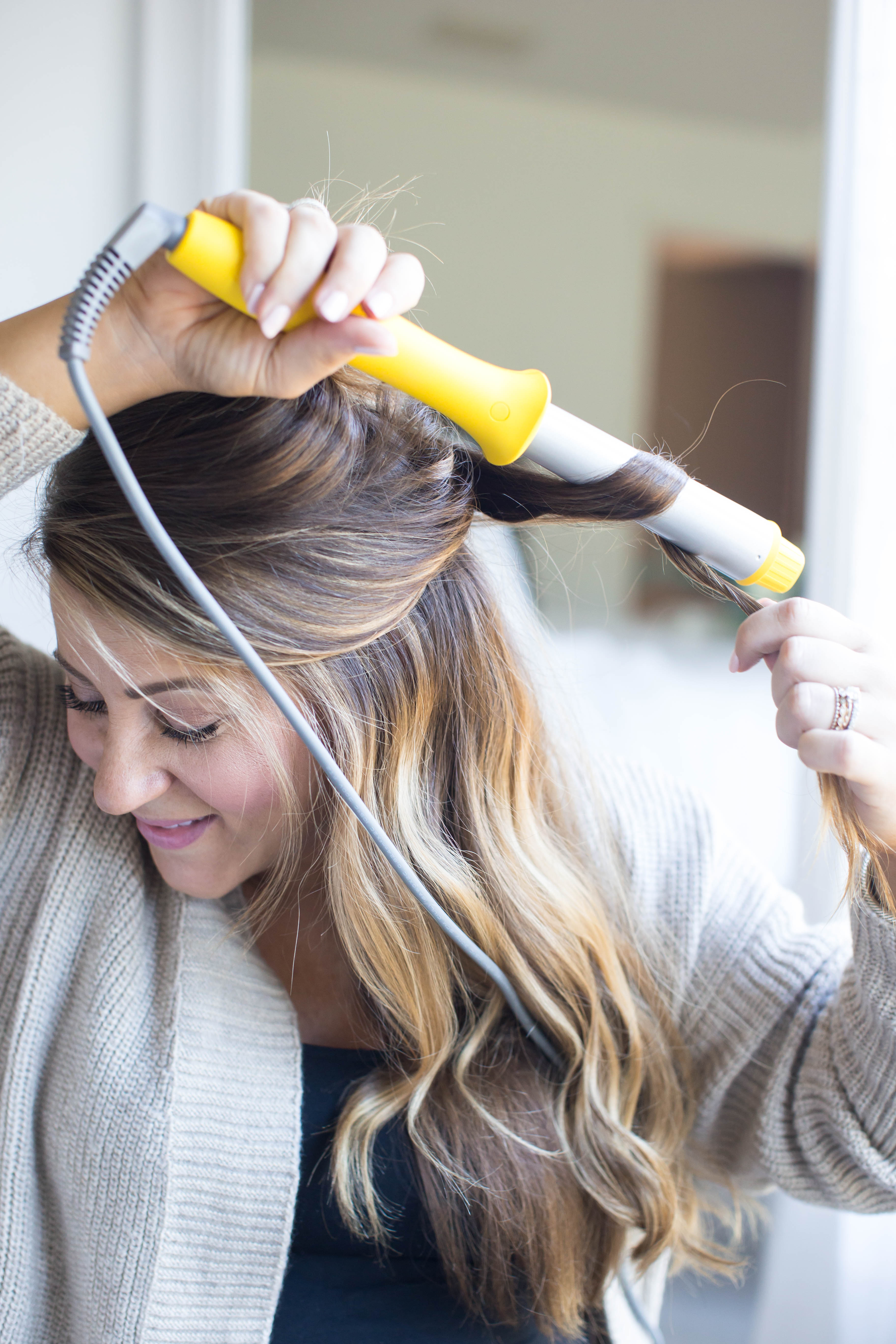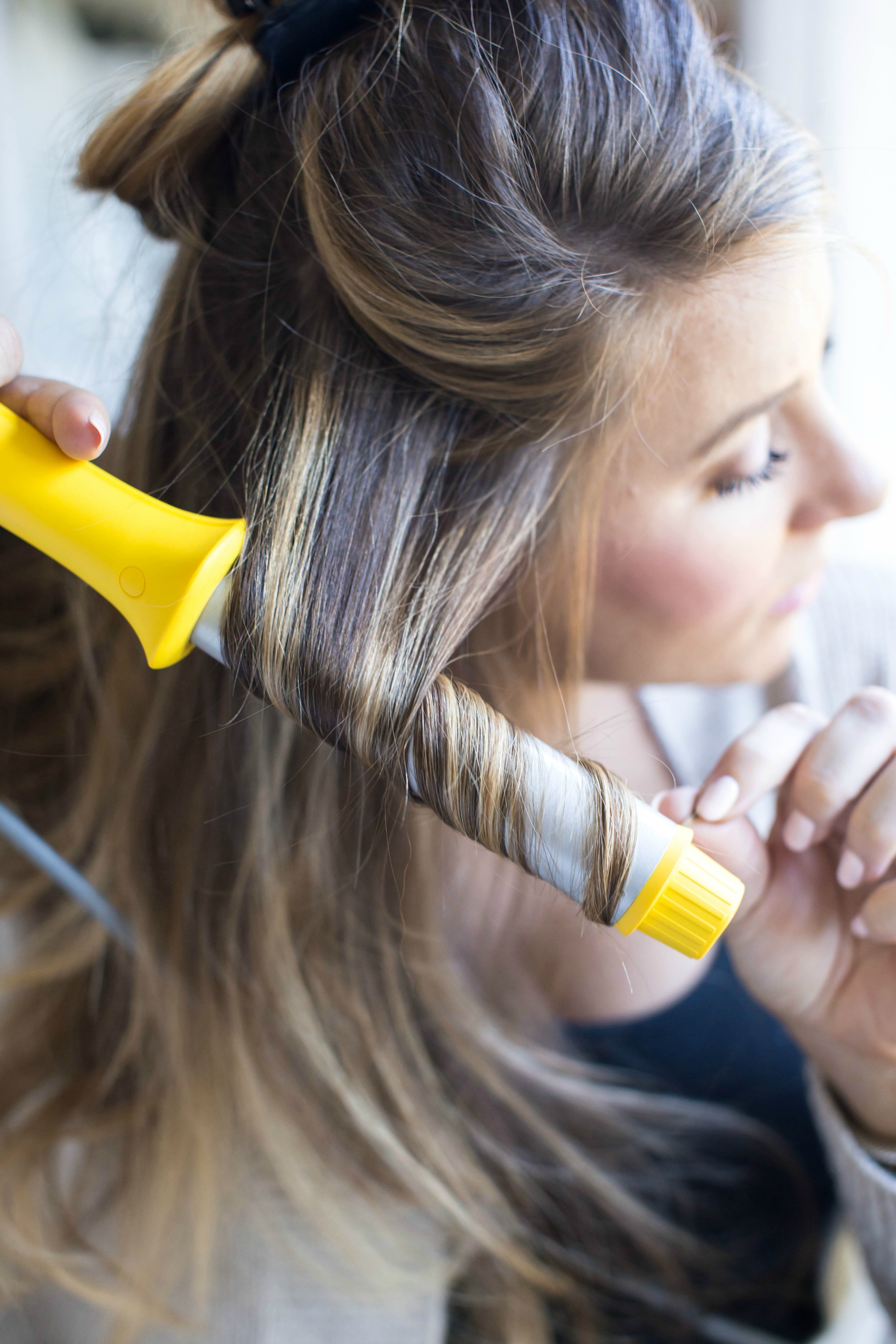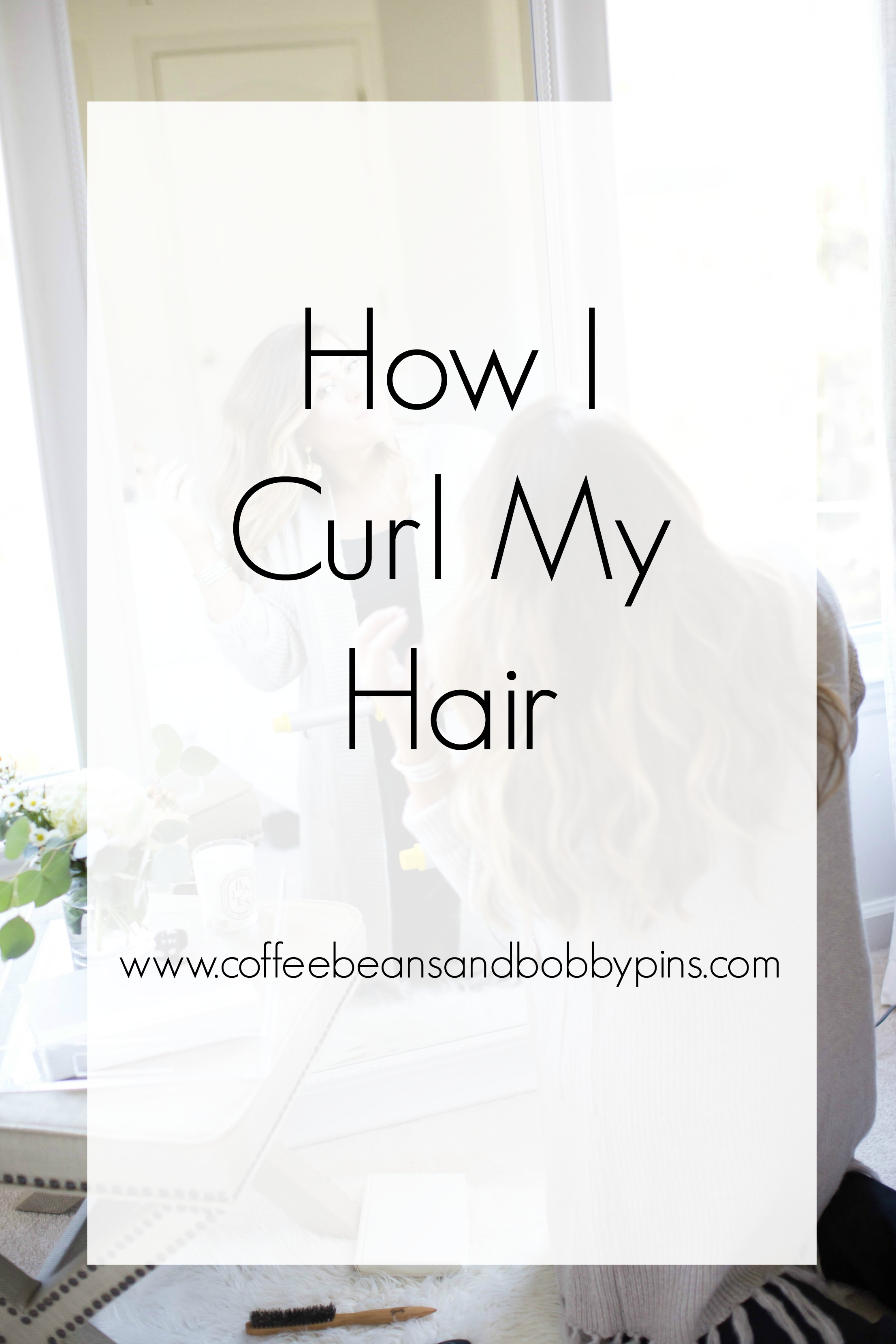 You can see in the photos that sometimes I hold the wand more horizontal than vertical, but I do like the ways the curls come out better when I hold it up and down (they just lay better in my opinion), but ya know, arms start to hurt! 🙂 I plan to do a post soon on my 1st, 2nd, 3rd, and 4th day hair routine and how I prolong my style and possibly throw in some hair tutorials time and time again!
I hope these steps make sense, but if you have any questions, leave them in the comments or feel free to email me! Just an FYI, I typically keep my curls wrapped around the wand for about 10-15 seconds. 🙂
Have a great Tuesday and Happy Halloween! Hope you have your costume ready for the day or lots of candy for your trick-or-treaters!
XX