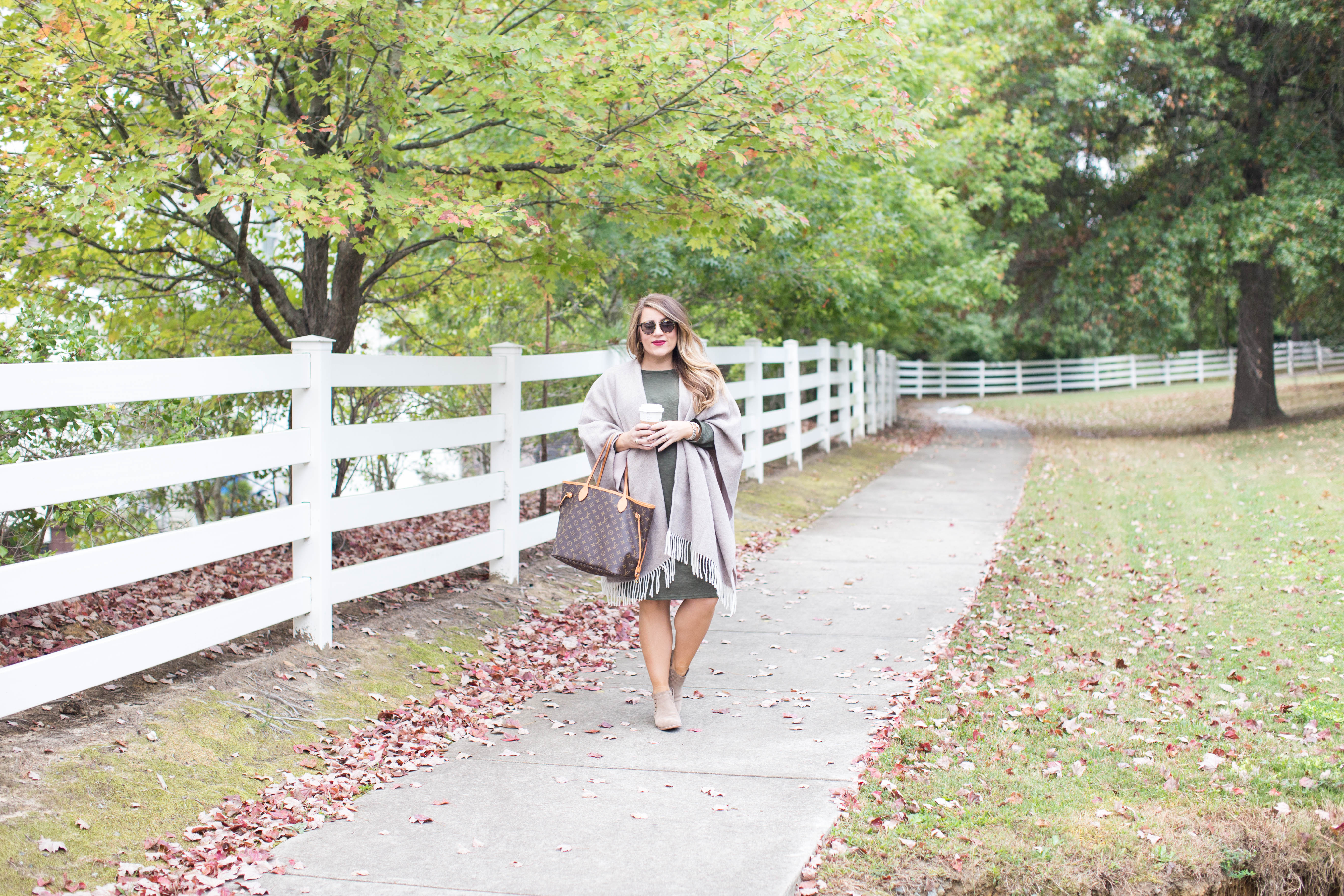 Dress (on sale) / Poncho / Booties (similar and on sale) / Bag / Sunglasses
FALL! Okay, maybe it's still in the 80s, but the leaves are falling and in the morning it's crisp and chilly which calls for layers upon layers so you can strip them off as the hours go by. 🙂 When I saw this poncho at Banana Republic I knew it would be a great staple well into winter. I love ponchos because they are the perfect layering pieces and are SO cozy! I actually keep one on our downstairs coat rack and use it nightly when I'm working on my computer. Plus, I love this one because it's reversible and neutral (double whammy), so I thought I'd share with you some tips no how to wear a poncho this season!
Aaron has been out of town all week for a training and he gets back tomorrow. I'm embarrassed to admit how hard this week has been without him. #1. I've missed him a lot, obviously and #2. It's just been challenging "keeping up." Pregnancy definitely takes a toll on your energy and taking care of a house, plus two dogs has been challenging alone to say the least. It definitely makes me appreciate everything he does to help out! We definitely have "assigned" things we do each week (i.e. he does the trash, vacuums, etc. and I clean, typically cook, etc.) and while I've had to take on some of these roles, it's also just been hard to keep up with other tasks like laundry, taking the pups out numerous times a day and more. He's typically around to help out with those things and this pregnant lady just doesn't have the energy! I'll be happy to have him back tomorrow. Oh, and I need a foot massage! haha In all seriousness though, I have such respect for single parents and our baby isn't even here yet!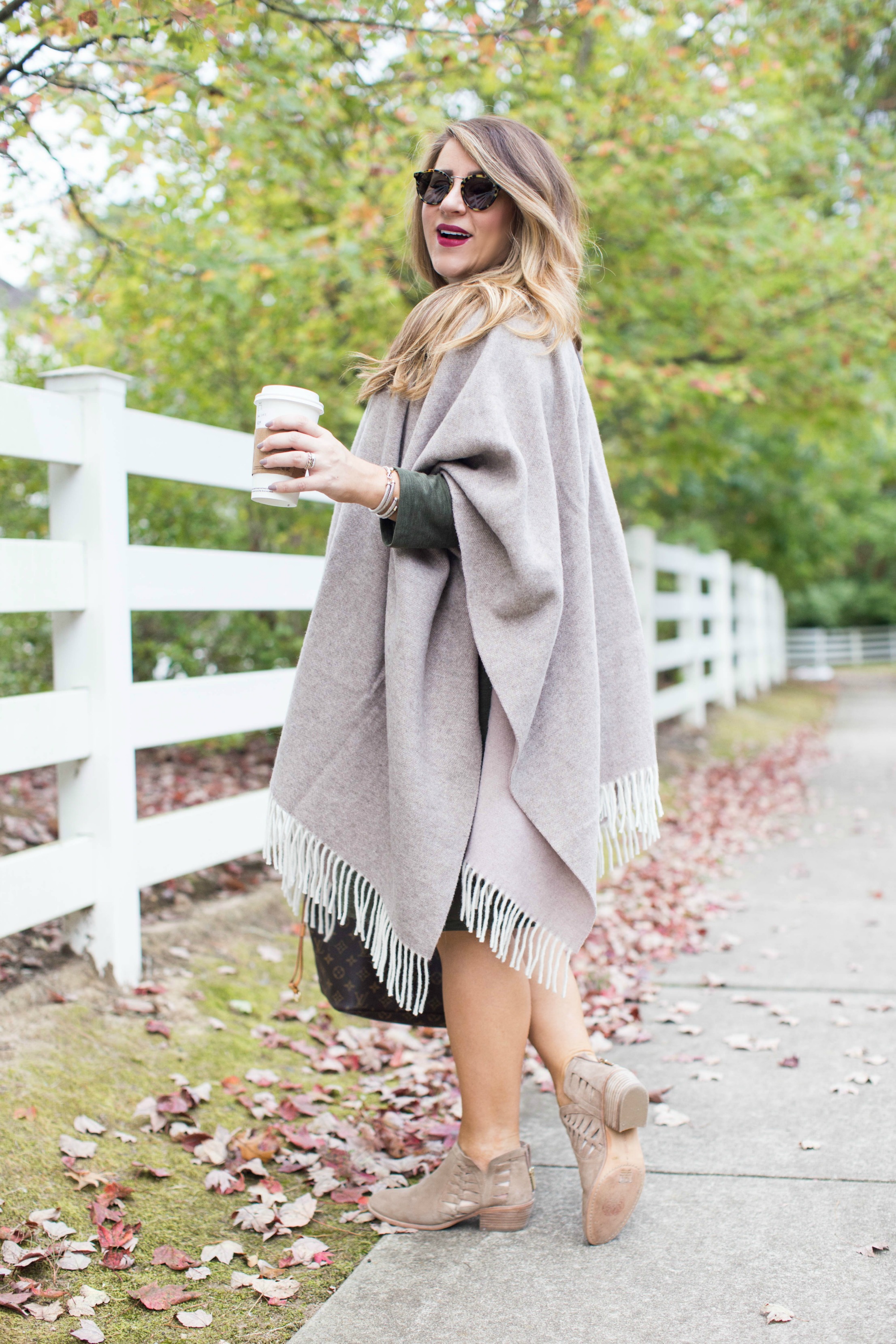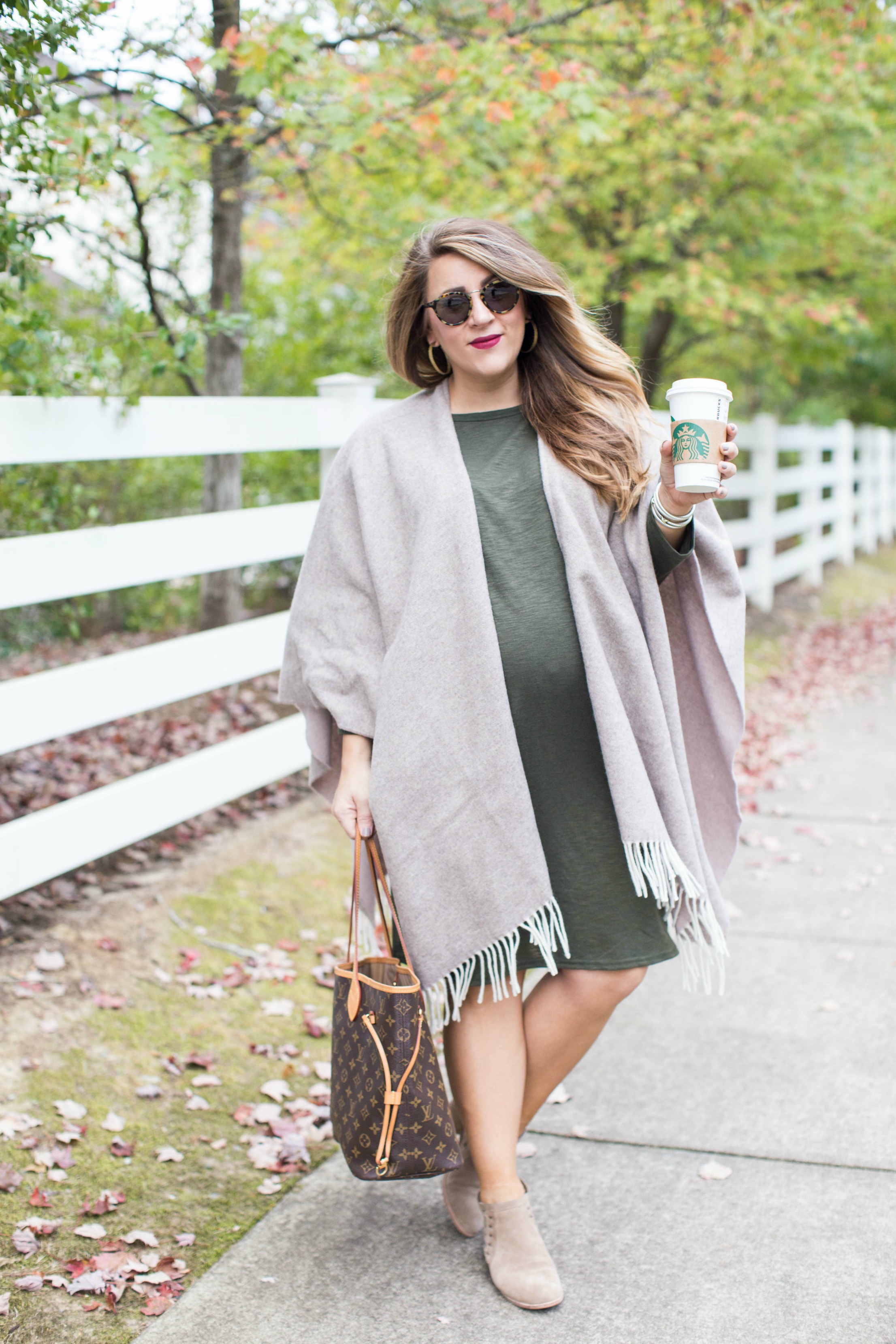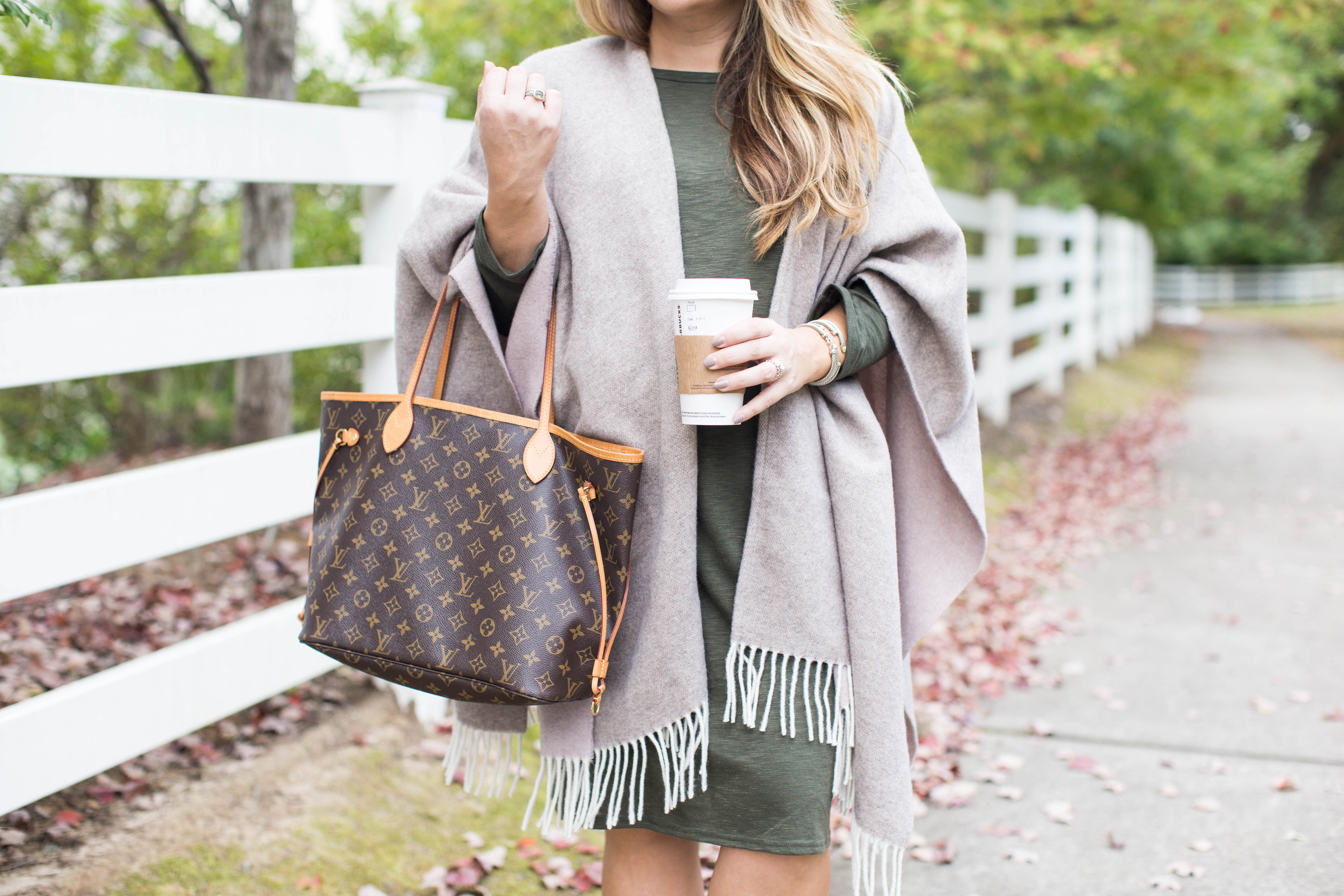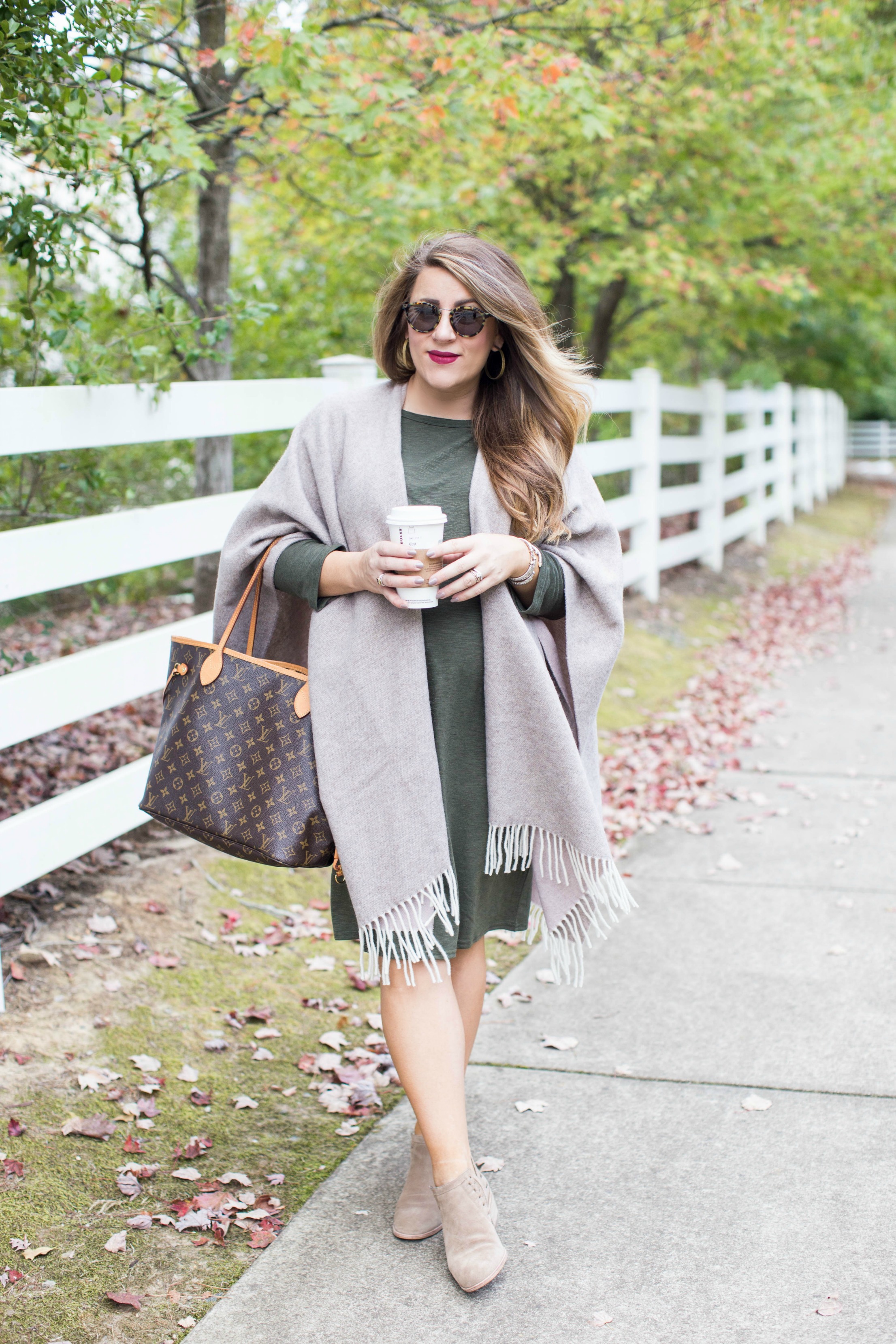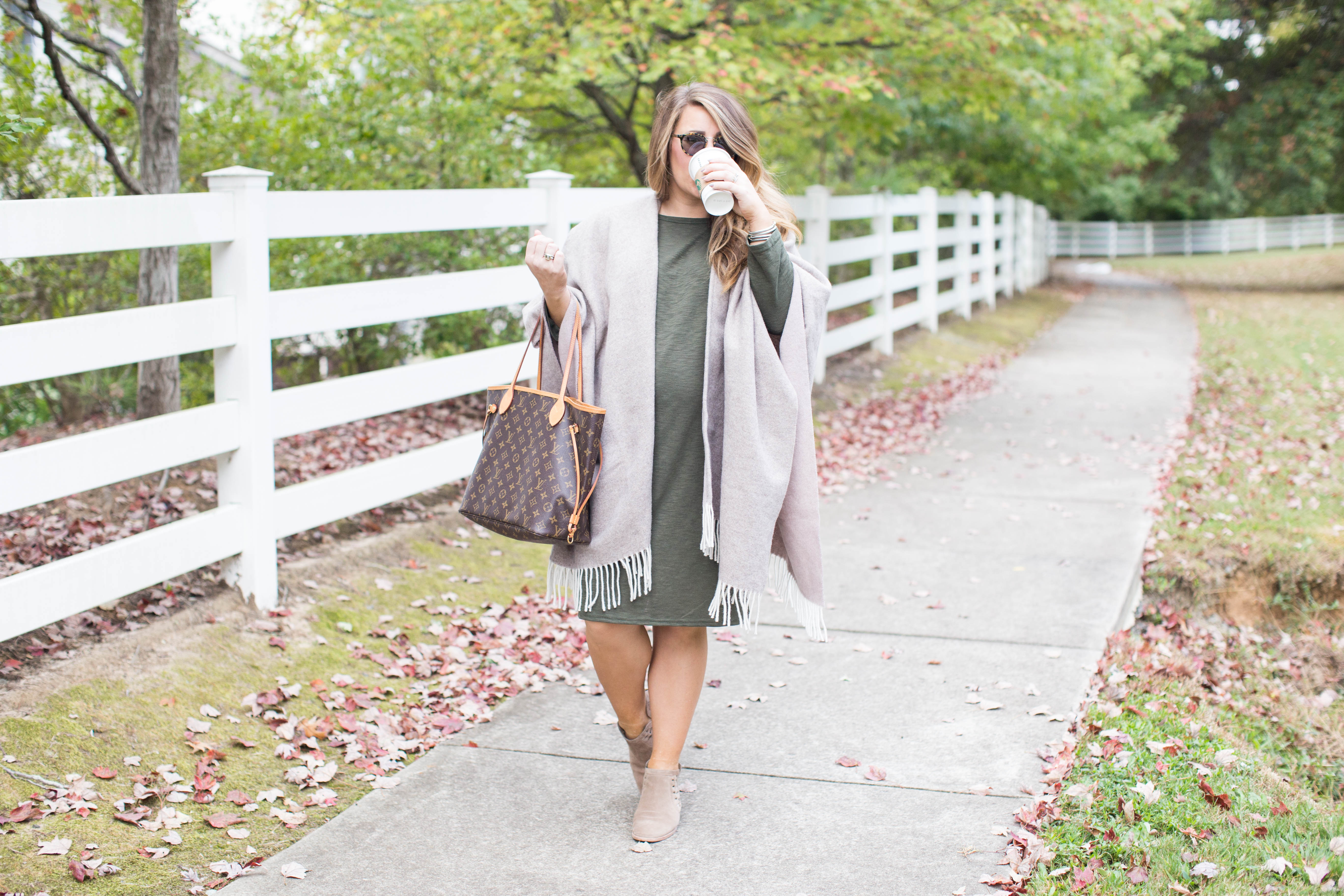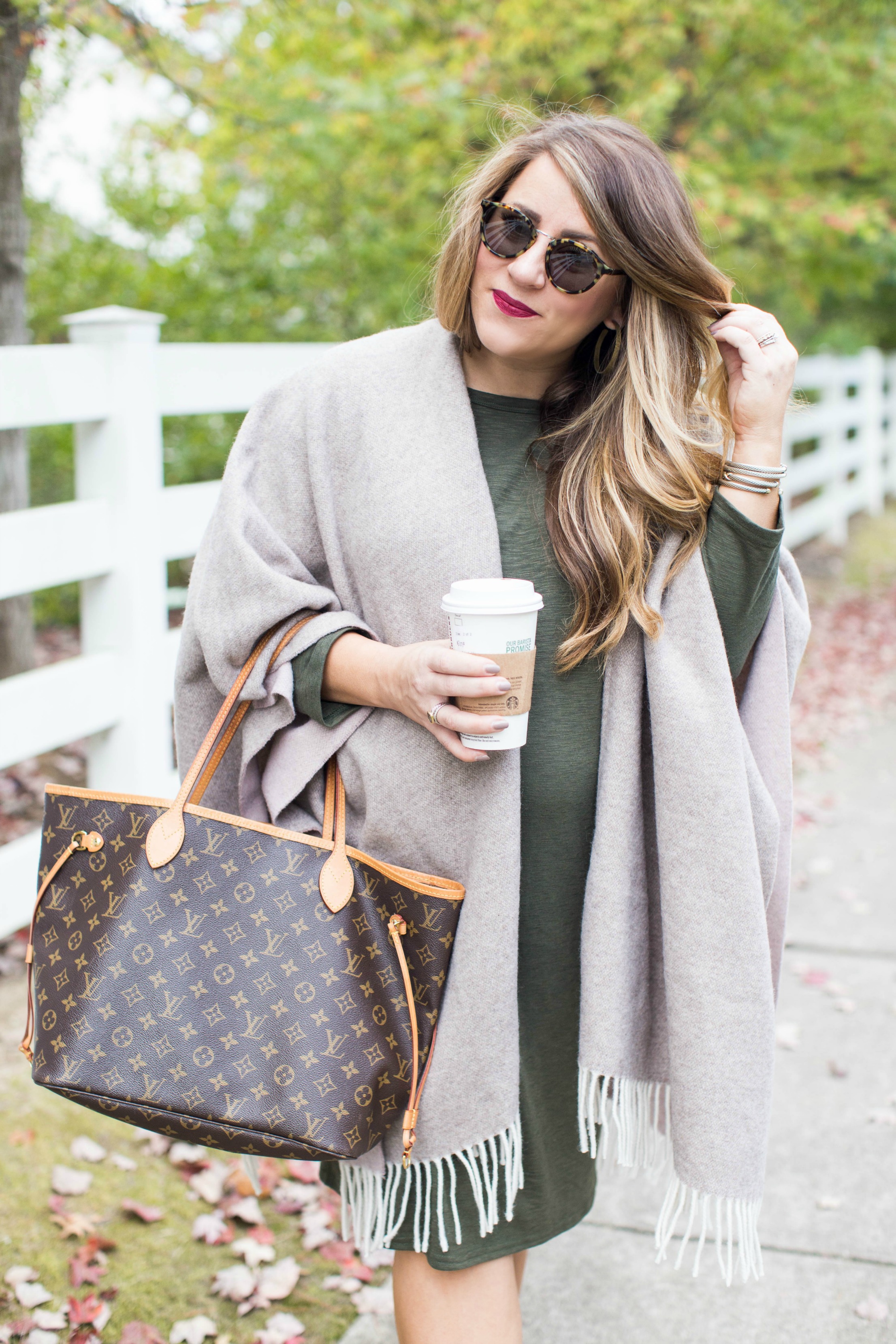 If you are in the market for a great poncho (or any fall pieces) Banana is having 40% off right now which is all the praise emoji hands! Happy shopping and happy Friday eve!
This post is sponsored by Banana Republic, but all thoughts and opinions are my own! Thank you for supporting the brands that make CB&BP possible!