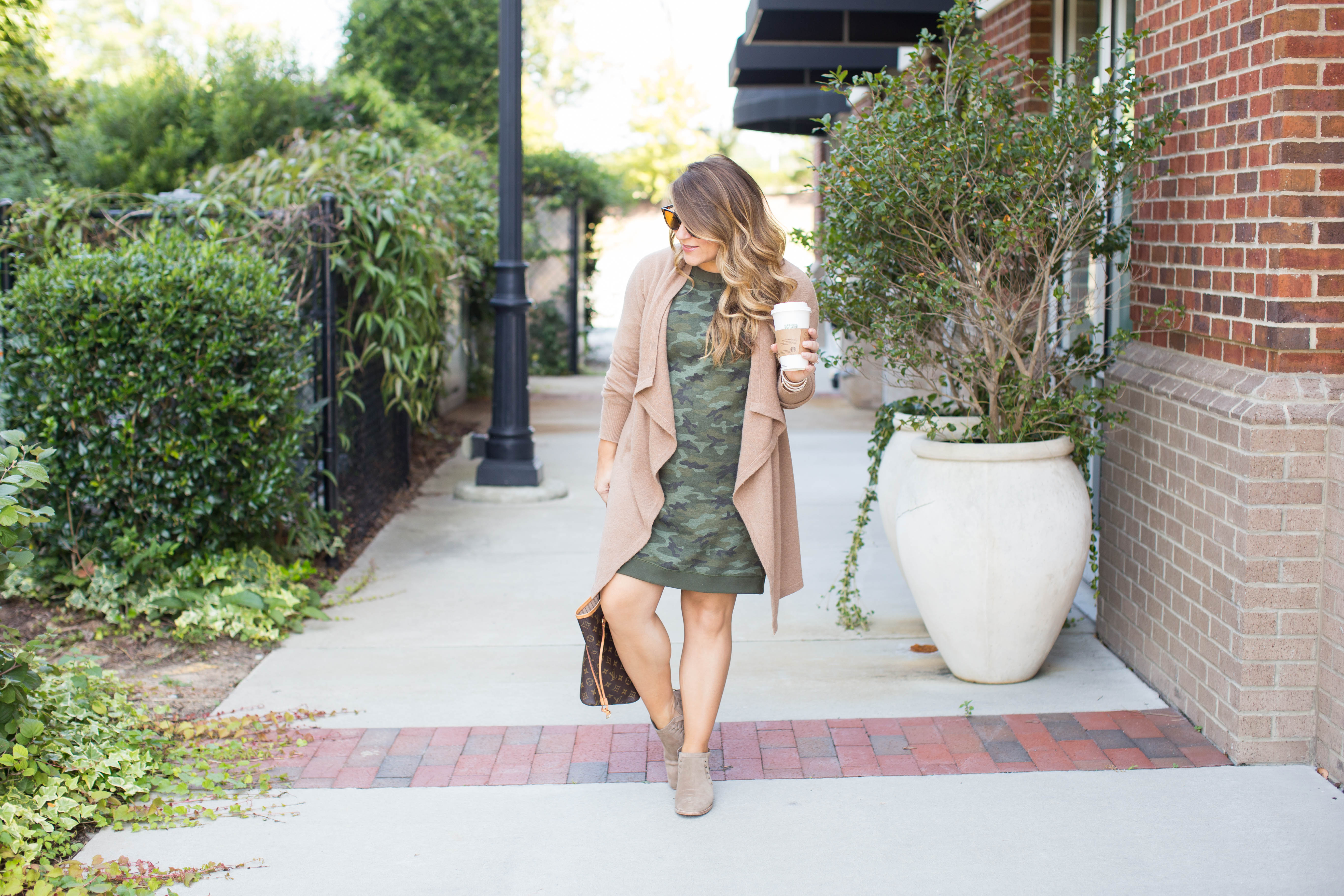 Dress / Sweater (more affordable option here) / Boots (old, but extremely similar here) / Bag / Sunglasses / Earrings
I remember when I was in high school and bought a pair of camo pants and absolutely loved them. They were from here (which is making a come back), were wide leg and I wore them with a tight brown long sleeve tee and choker. LOL I feel like ever since then, camo has come in and out so many times, and each time it phases back in, I pick up a piece because I really like it! This sweatshirt dress is no different (plus it's 40% off), so comfortable and obviously fits this growing belly. Plus just like leopard, I consider camo a neutral. Thoughts? Now that the temps are finally not in the 90s, I can actually layer my favorite fall fashion purchase over the dress (it also looks adorable with sneakers!). Even though I still love the print, I laugh now thinking about those pants, isn't it funny what we wore then (or even last year) and thought looked SOOO good.
Anywho, is anyone else in disbelief that it's October? On one hand I'm so excited because it means one month closer to meeting our babe, but on the other hand, I'm like "slow down time, I'm not ready." I literally thought to myself the other day that the holidays will be here before we know it and while it's my favorite time of year, it's also just crazy how it sneaks up. Someone at work told me the other day that the older you get, the faster the years go and I'm starting to believe it.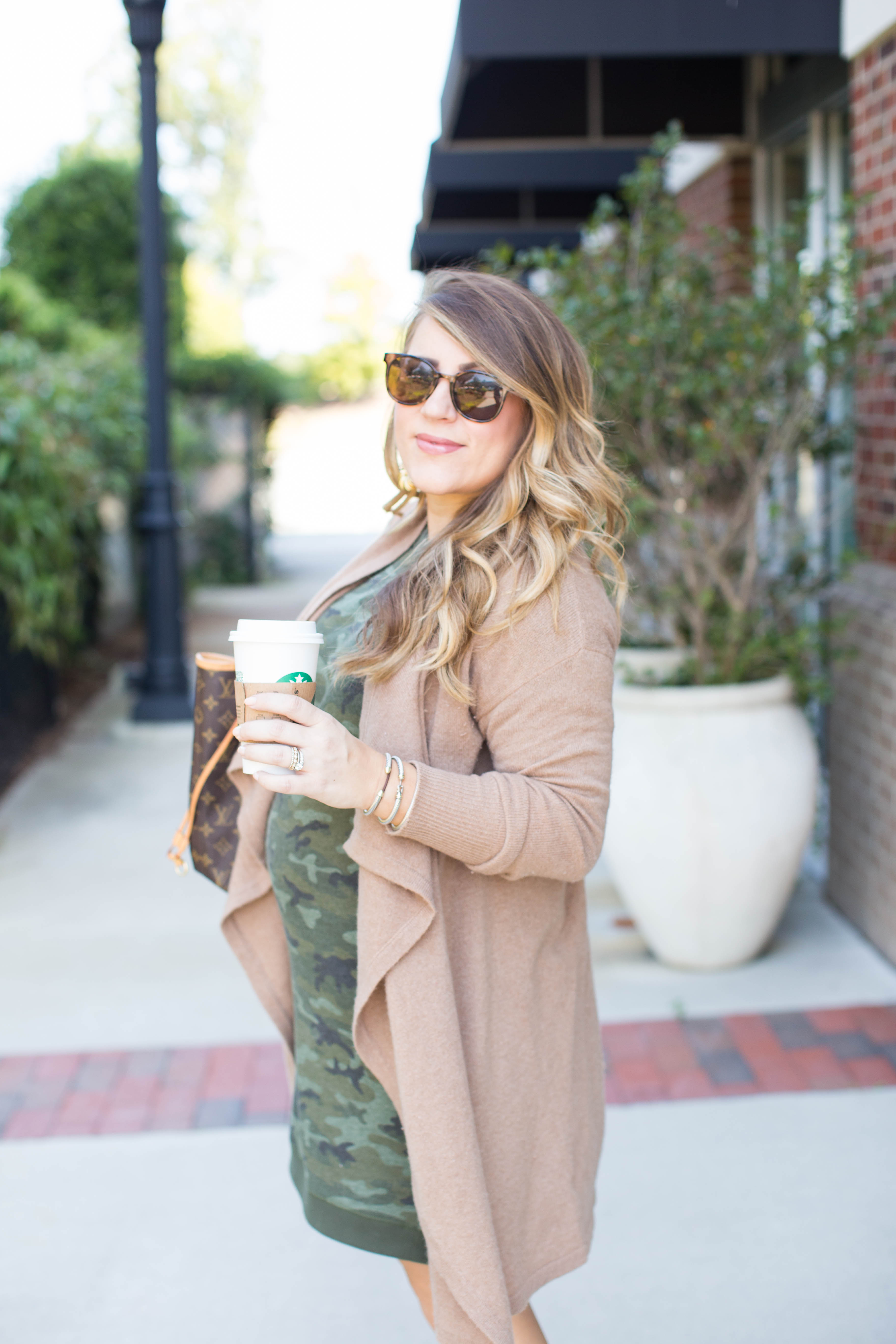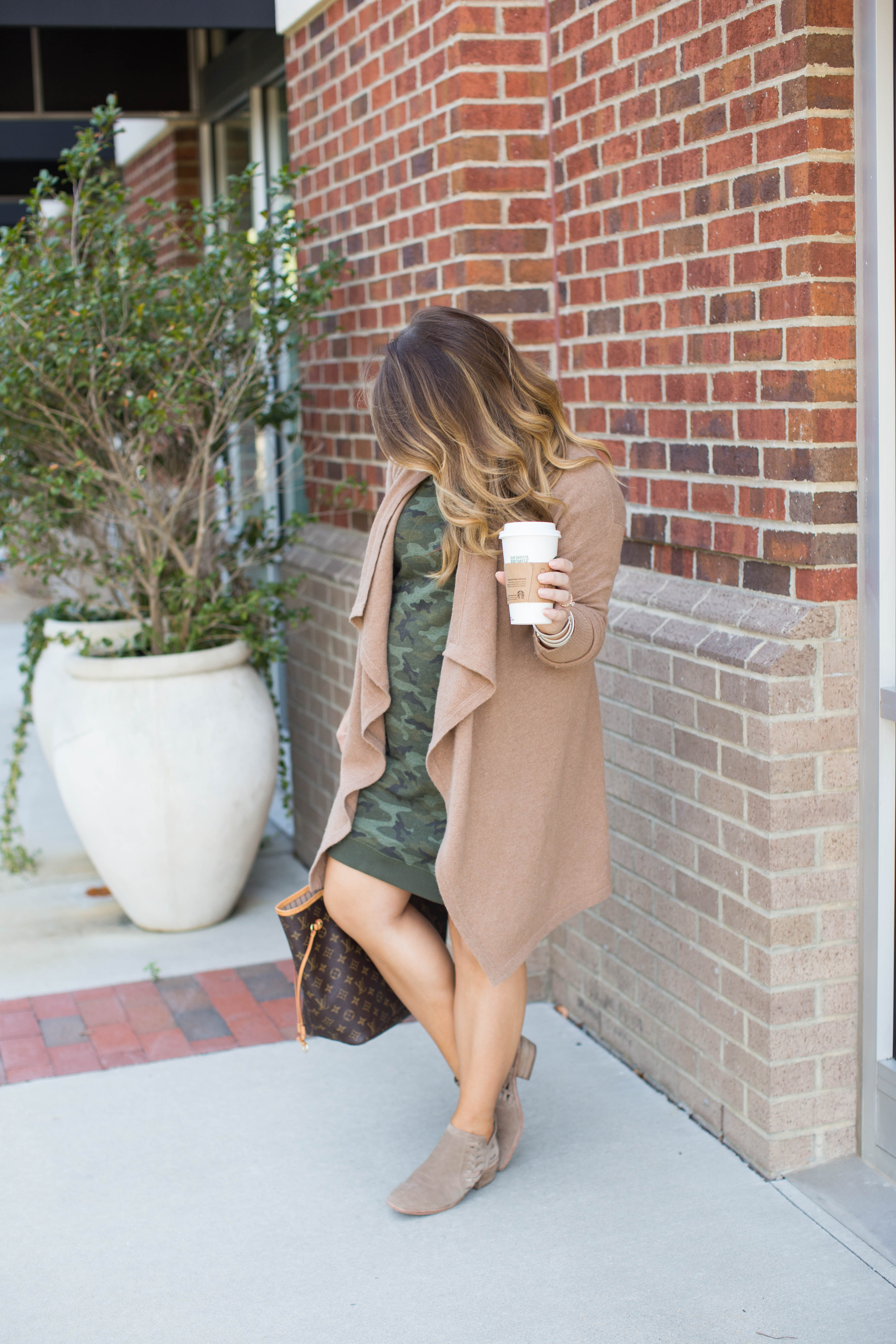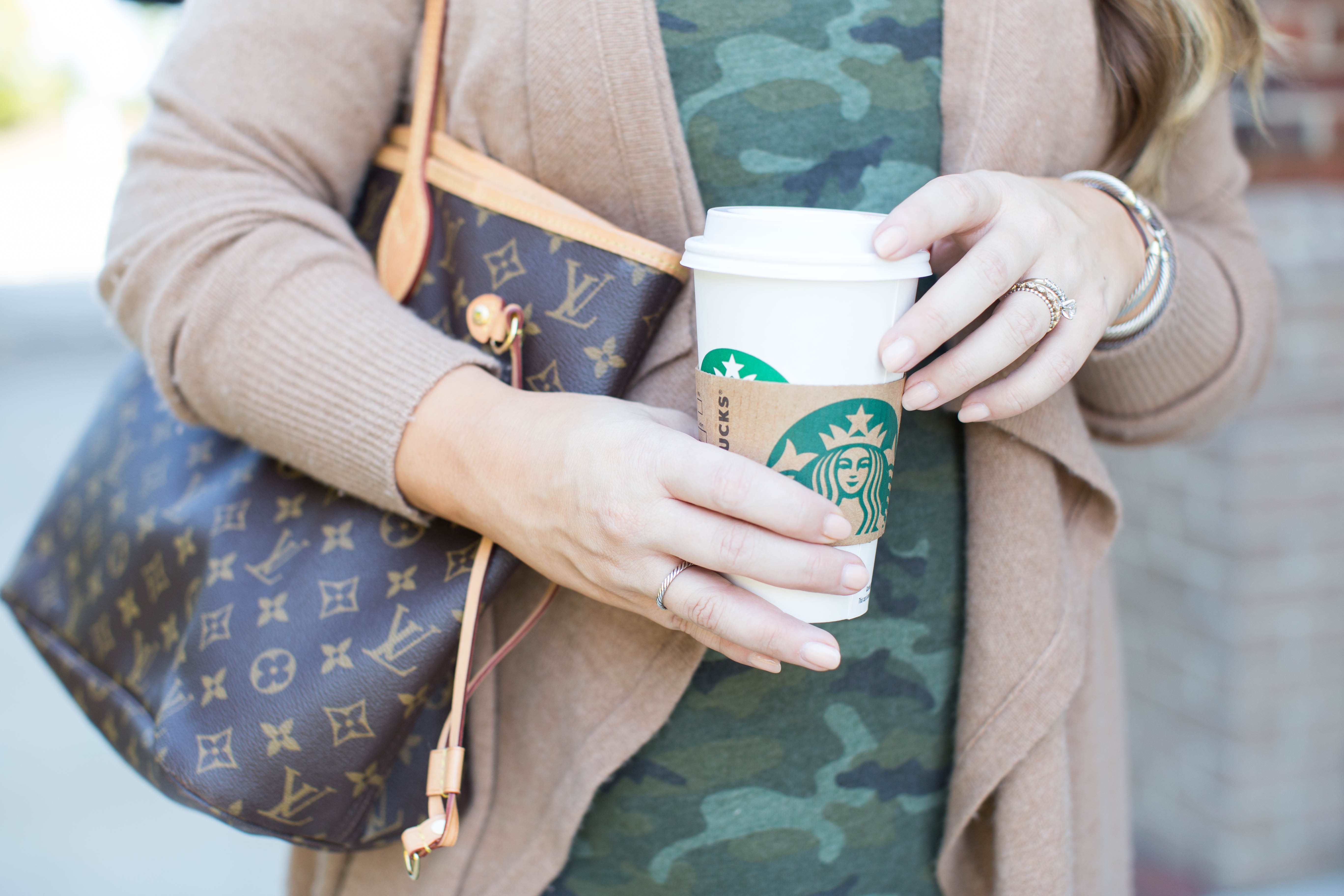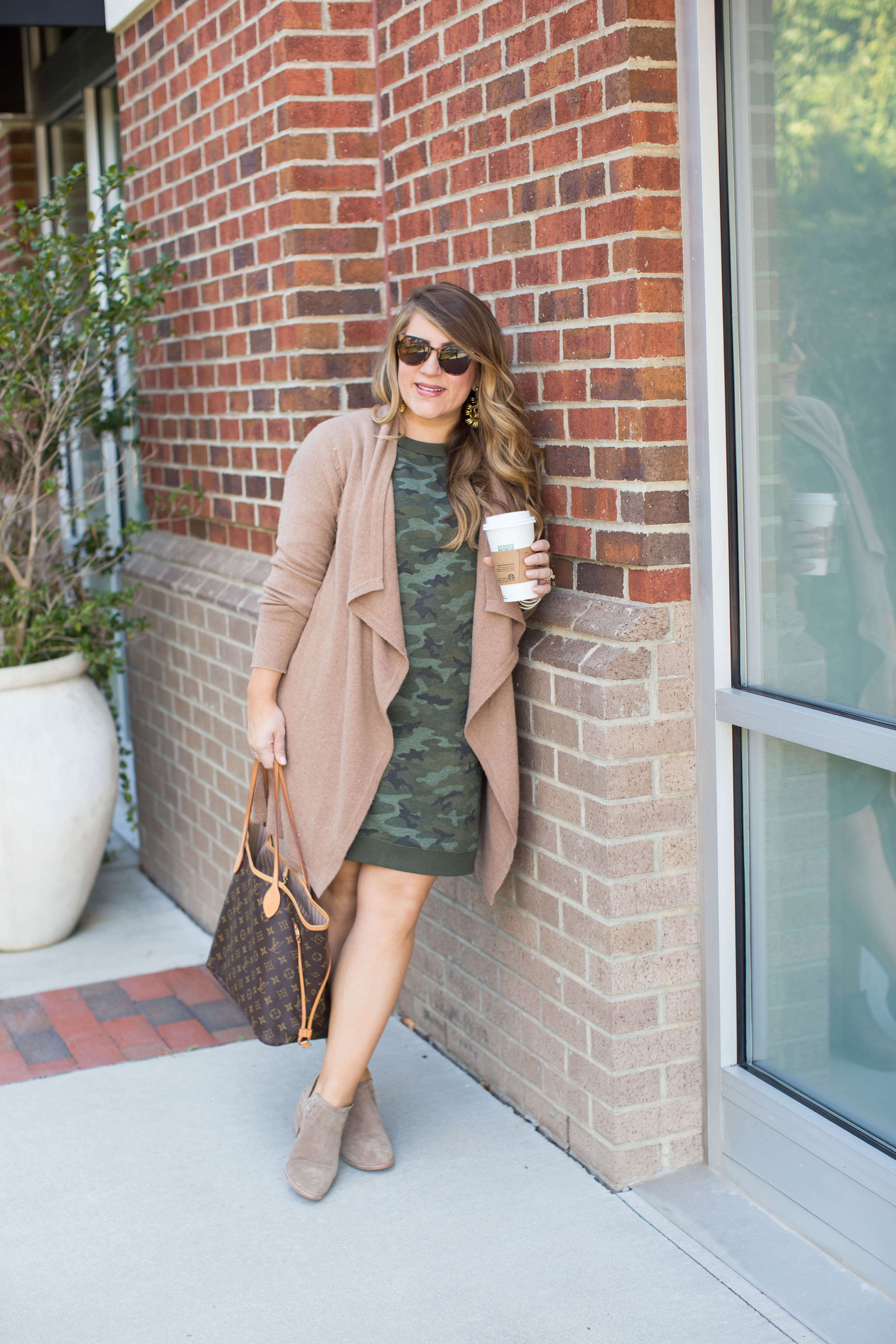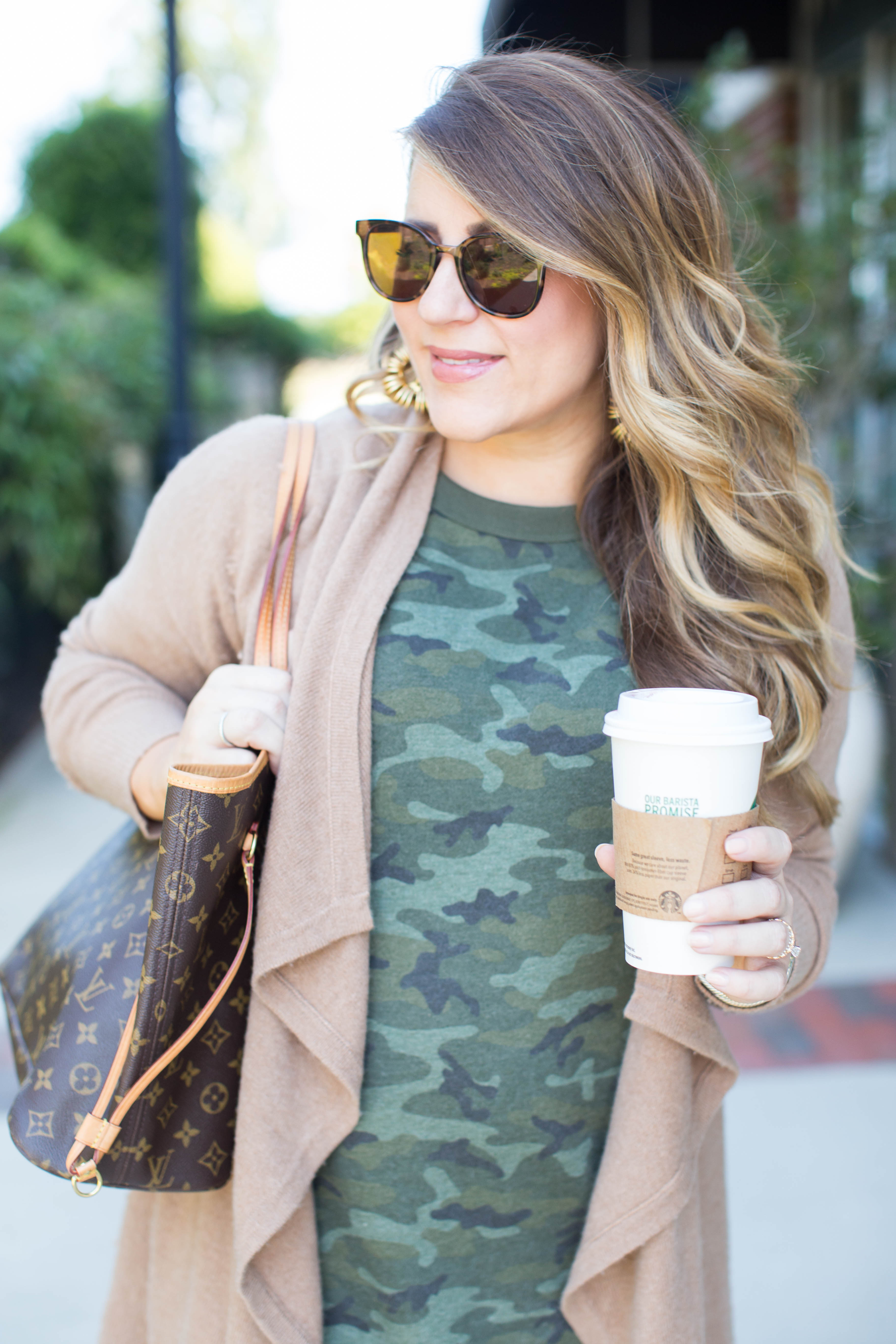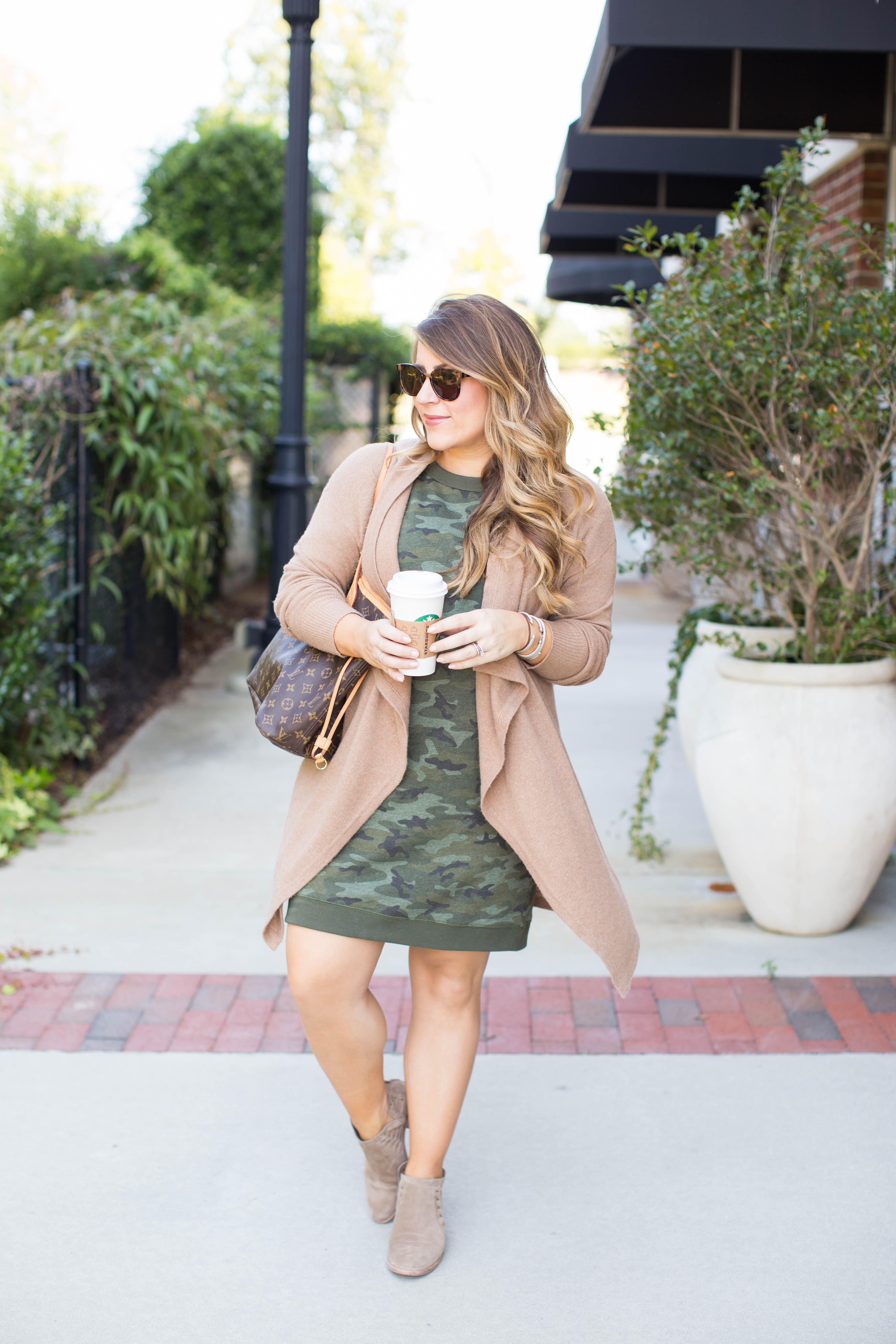 I'm definitely pouring my second cup of coffee by the time you read this. Whether or not the years are short, today is bound to be a long one. No matter what I do lately I can't seem to A. catch up on sleep or B. catch up on life. I need a few more hours in the day to both be productive and sleep!
I hope your day goes fast however and that your coffee is strong! Thanks for reading.

XX