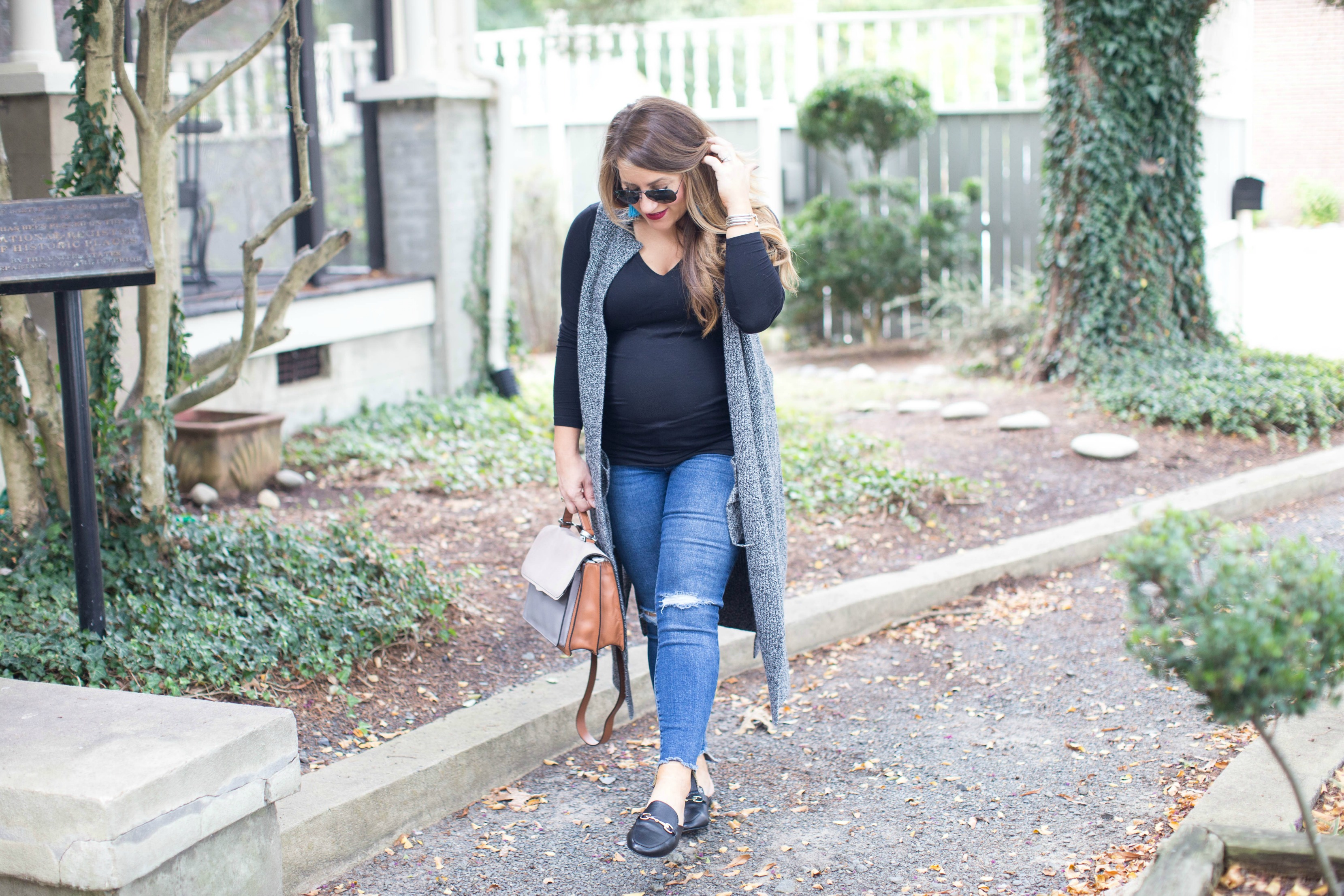 Jeans (maternity & nonmaternity (under $60) / Mules (crazy good price!) / Bag / Duster (also comes in cream here) / Black Maternity Top / Earrings / Sunglasses
Happy Monday friends! Can you believe it's almost the end of October? Whhhhat?! I know, it's crazy. Are you dressing up for Halloween this weekend? I am not because well, dressing up without alcohol (scenario #1) or without children (scenario #2) seems like not the most fun when you're 8 month pregnant. 🙂 However, I may or may not have purchased costumes for the girls, so hopefully they will cooperate when it's time for Trick-or-Treaters. I will say, since living in a neighborhood vs. an apartment, one of my favorite things about the day has been passing out candy to the little ones. It's so adorable! I told Aaron the other day, I wish baby L was arriving prior to Halloween so we could have dressed up a tiny newborn! But next year I'm sire will be much more fun for him/her!
Anywho, I love my longline vest for the very reason that is NC – you can actually wear your longline vest in this October heat. This past weekend was still 80 degrees, but since I'm so over summer clothes (and not many fit), I've been trying to incorporate some fall into my attire. Luckily, a longline vest like this with a simple tee, blouse or even a tank curb the need slightly. Here is hoping by Christmas I can bust out blanket scarves! #hopeful Seriously though, I know in Jan/Feb I'll be wishing for warmer temps, so I'm thankful I promise!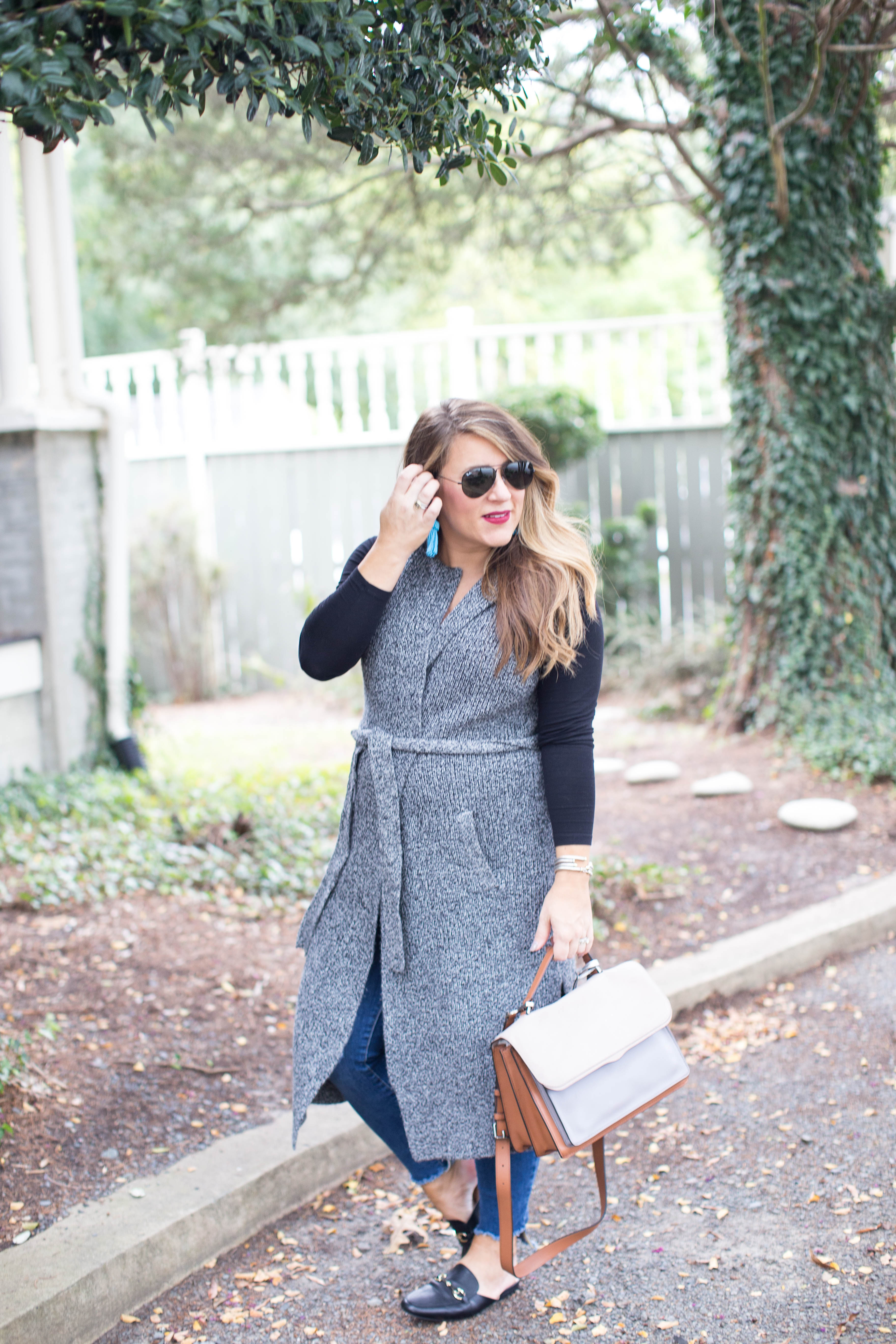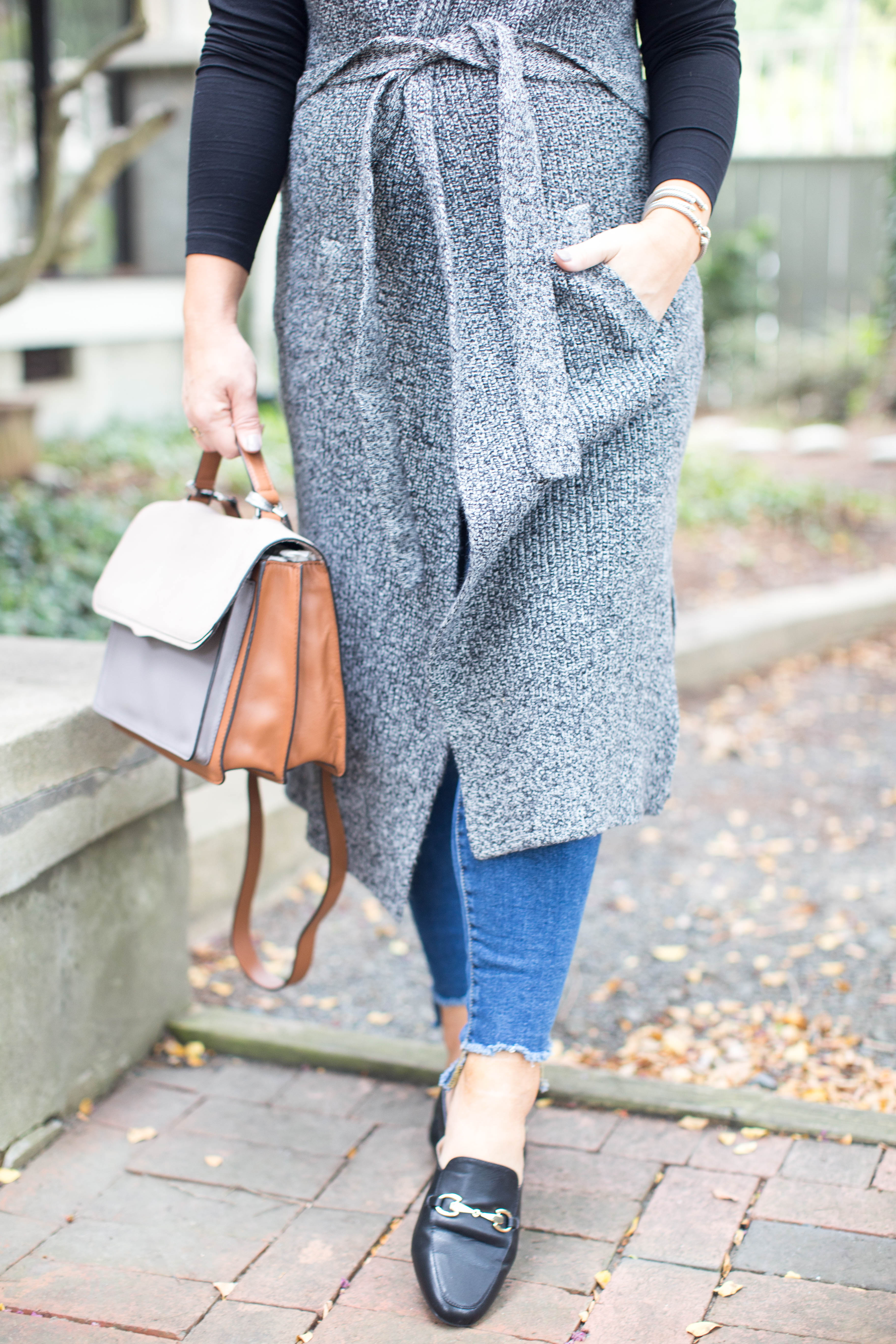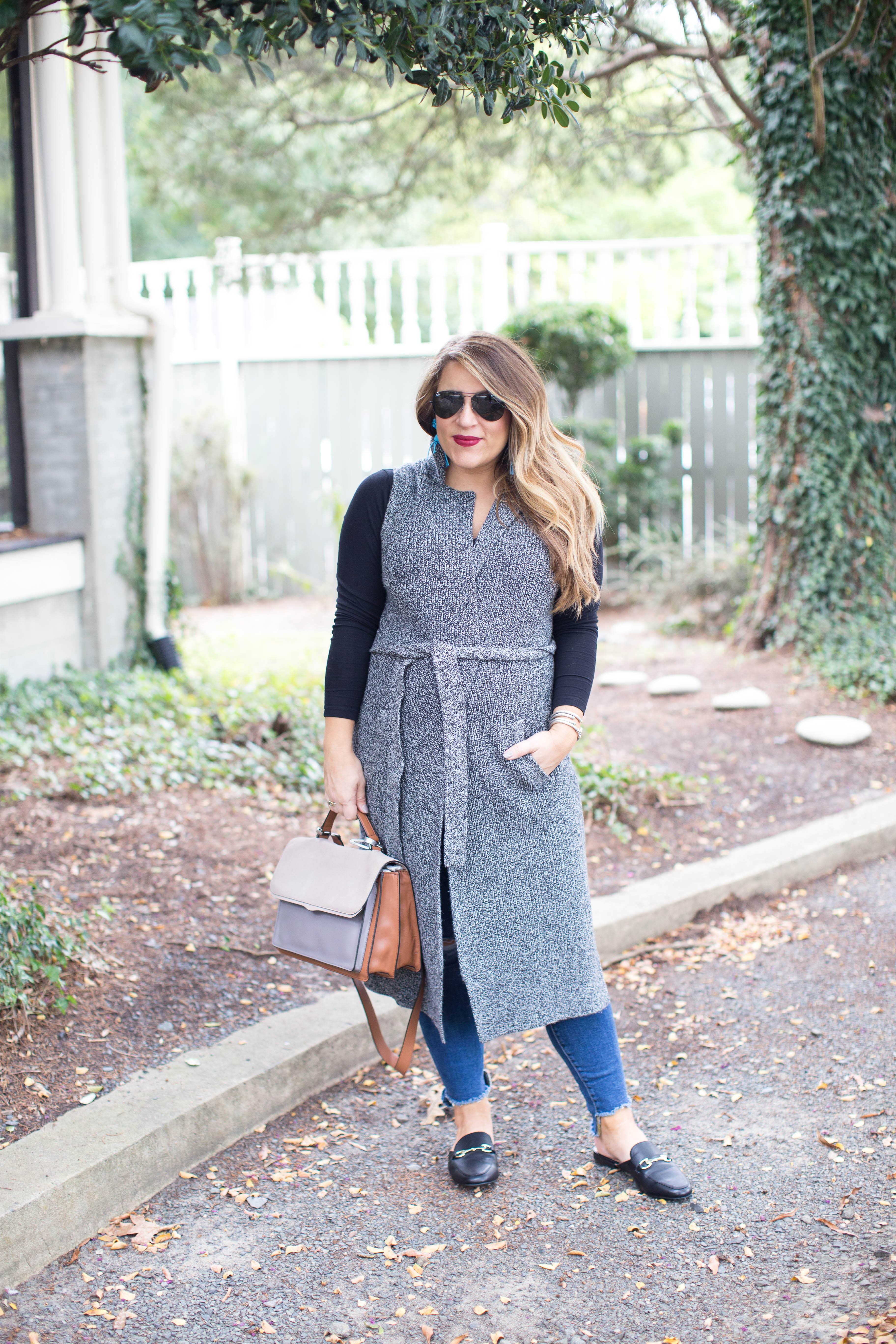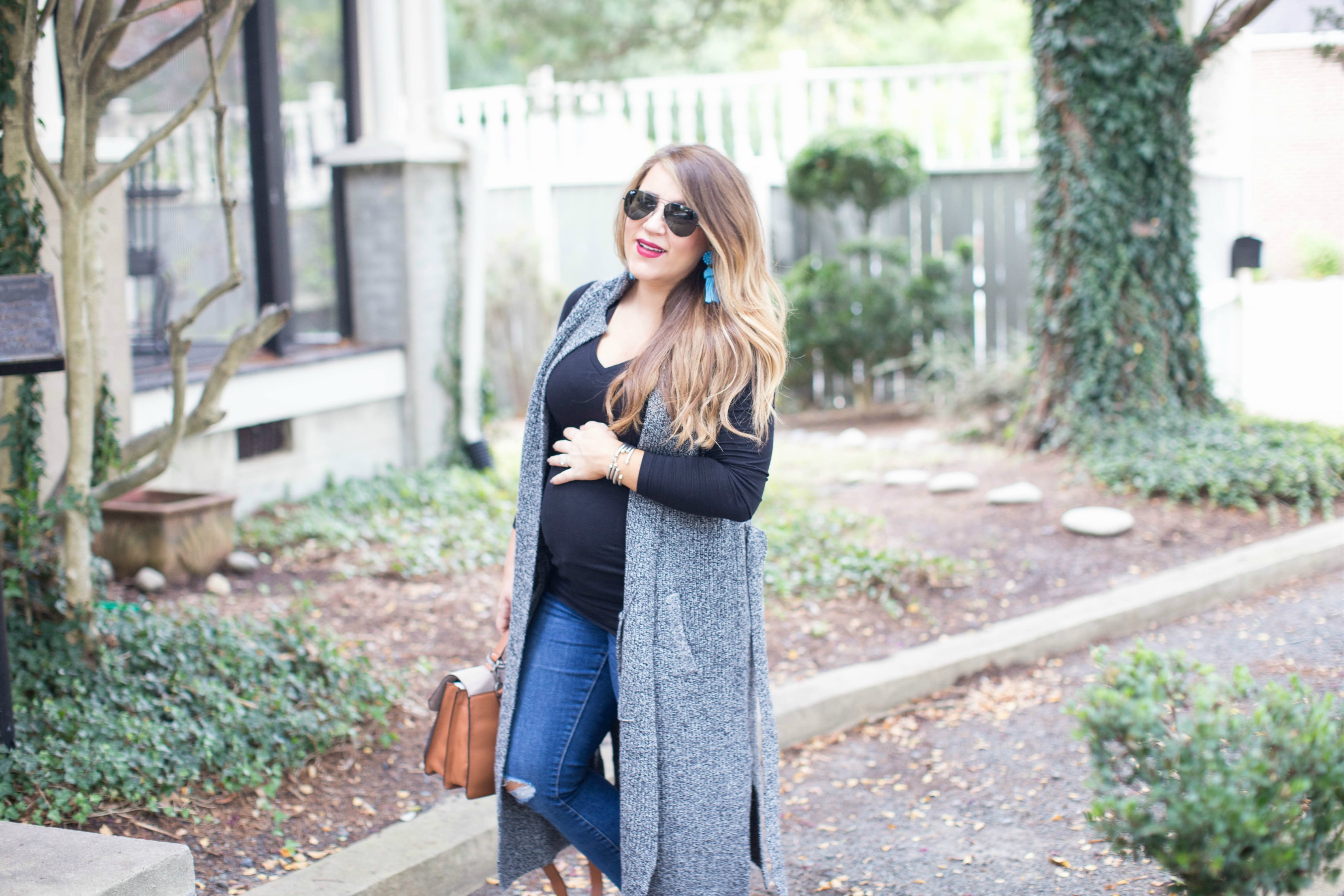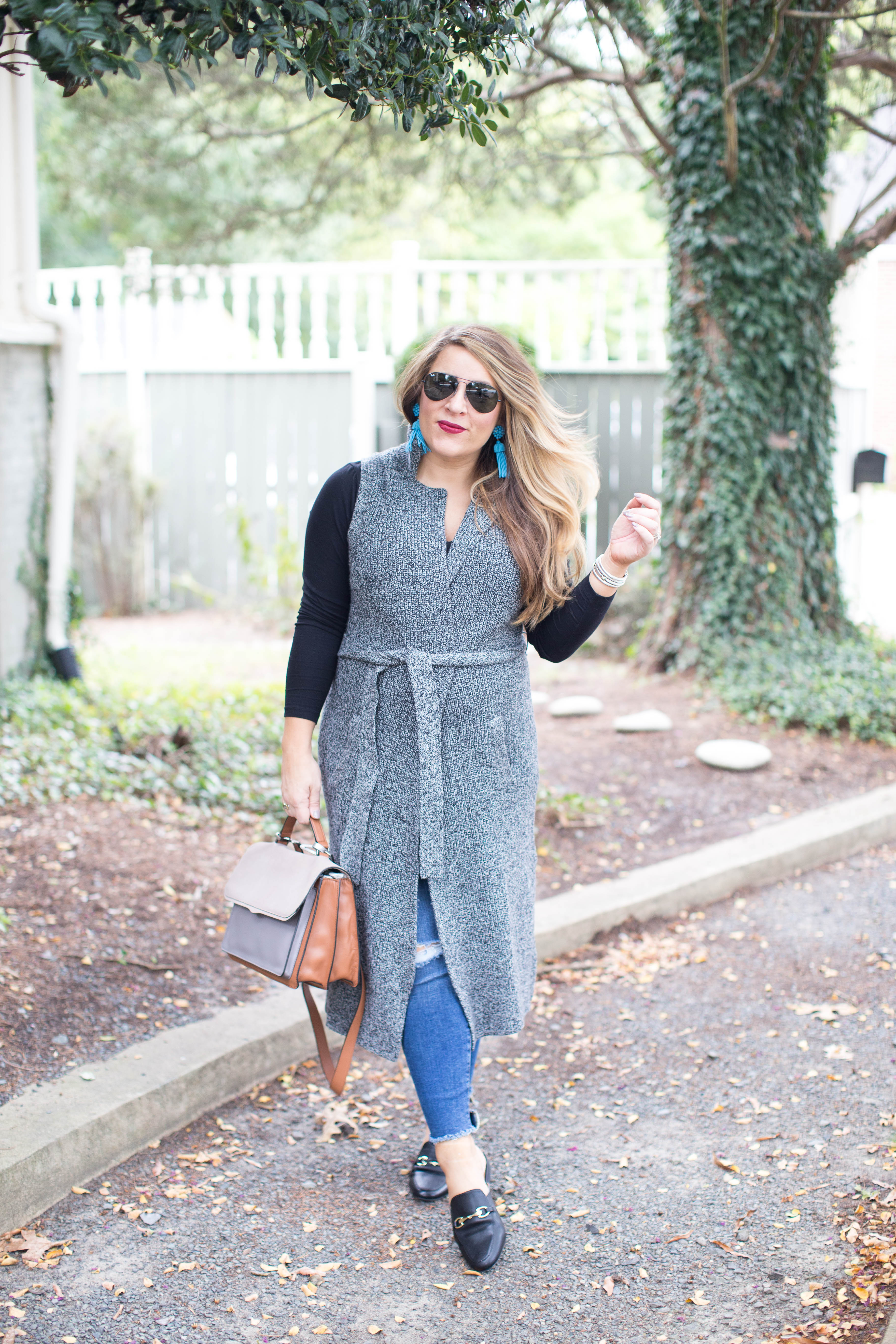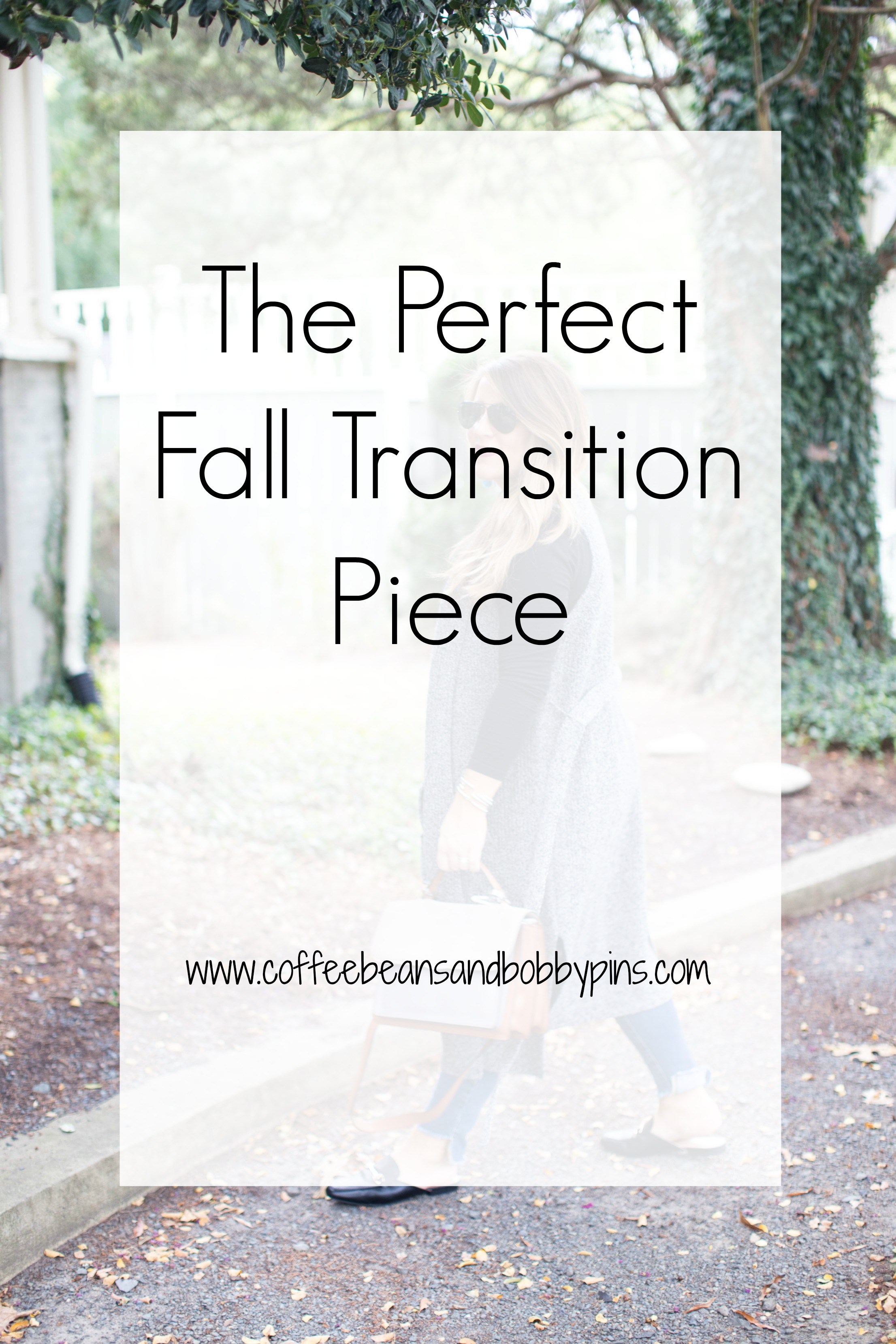 Cheers to a new week, I always enjoy a fresh start and fresh to-do list! Although, I do admit, weekends are better! Until then, fill up the coffee cups and here is hoping for some fall weather this week!
XX