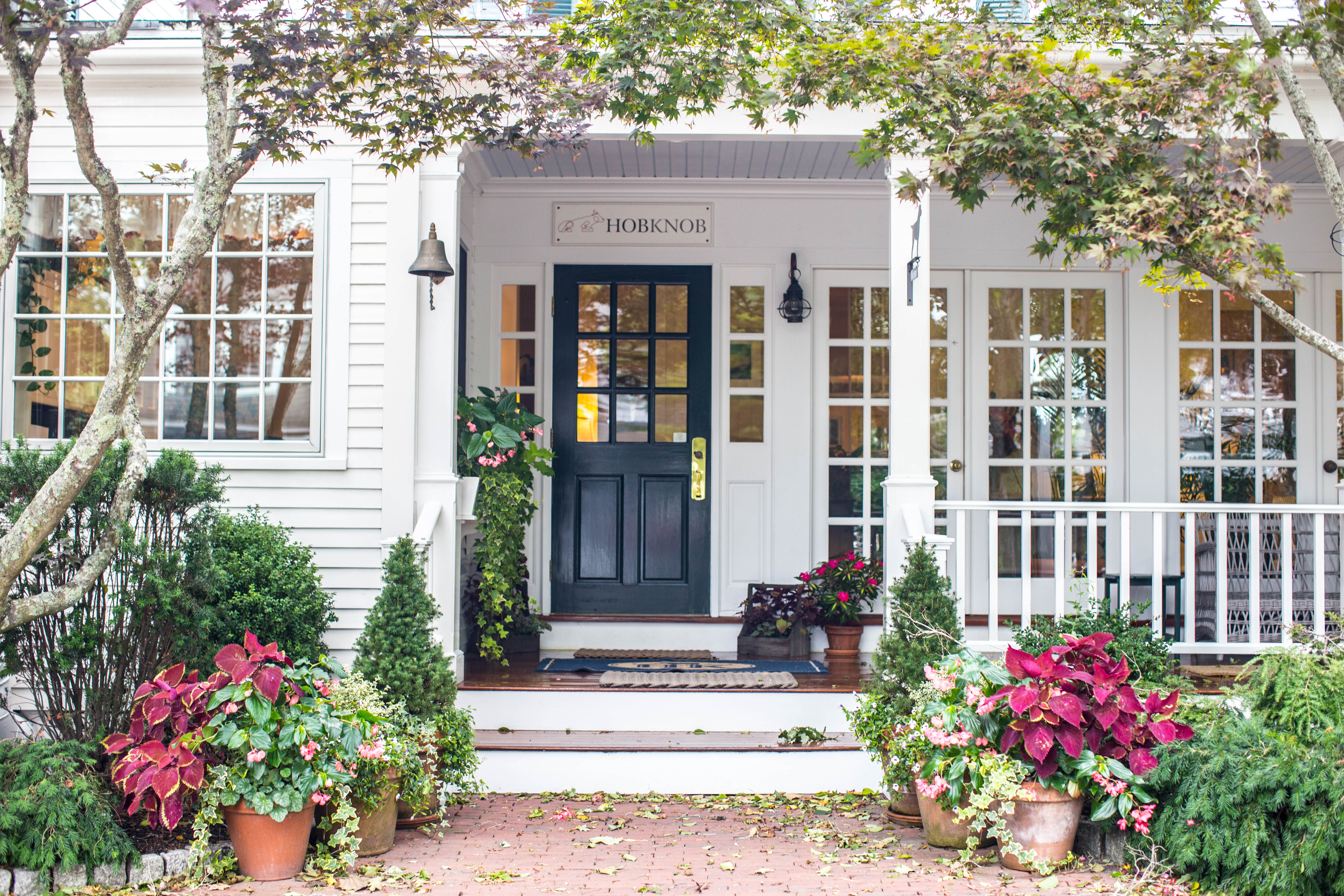 As you know, last month Aaron and I visited Cape Cod and Martha's Vineyard for our Babymoon trip. We were gone a total of 8 days which is the longest trip we've been on since our honeymoon! We started out in the Cape and made our way to the Vineyard towards the end of the week, but today I wanted to share our Martha's Vineyard Travel Guide with y'all (Provincetown and Falmouth coming soon!). This post has taken forever to write because I had so many pictures and information I wanted to share, so forgive me for the length and the delay! Before booking a trip, I always search travel guides, so it's always my hope that someone can find mine and it will benefit their trip planning.
If you were following me on Instastories during the time of our trip, you know that Hurricane Jose made our trip to Martha's Vineyard a tad wet and a tad a lot windy. But since it was technically our "babymoon" and we mostly wanted to rest, we didn't really mind! We still were able to see/do almost everything we wanted on the island except for ride bikes because strong winds and pregnant women with bad balance do not mix well! 🙂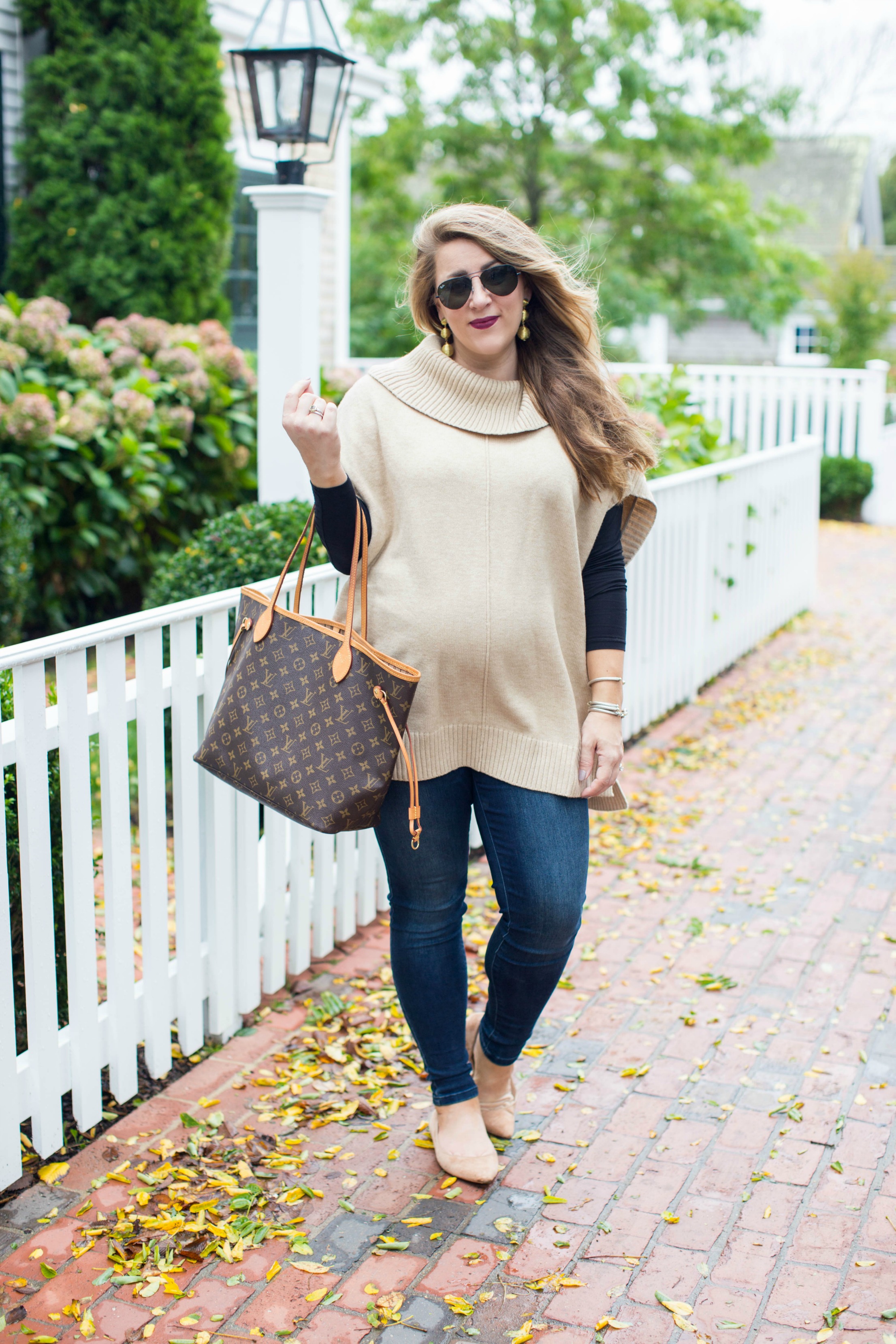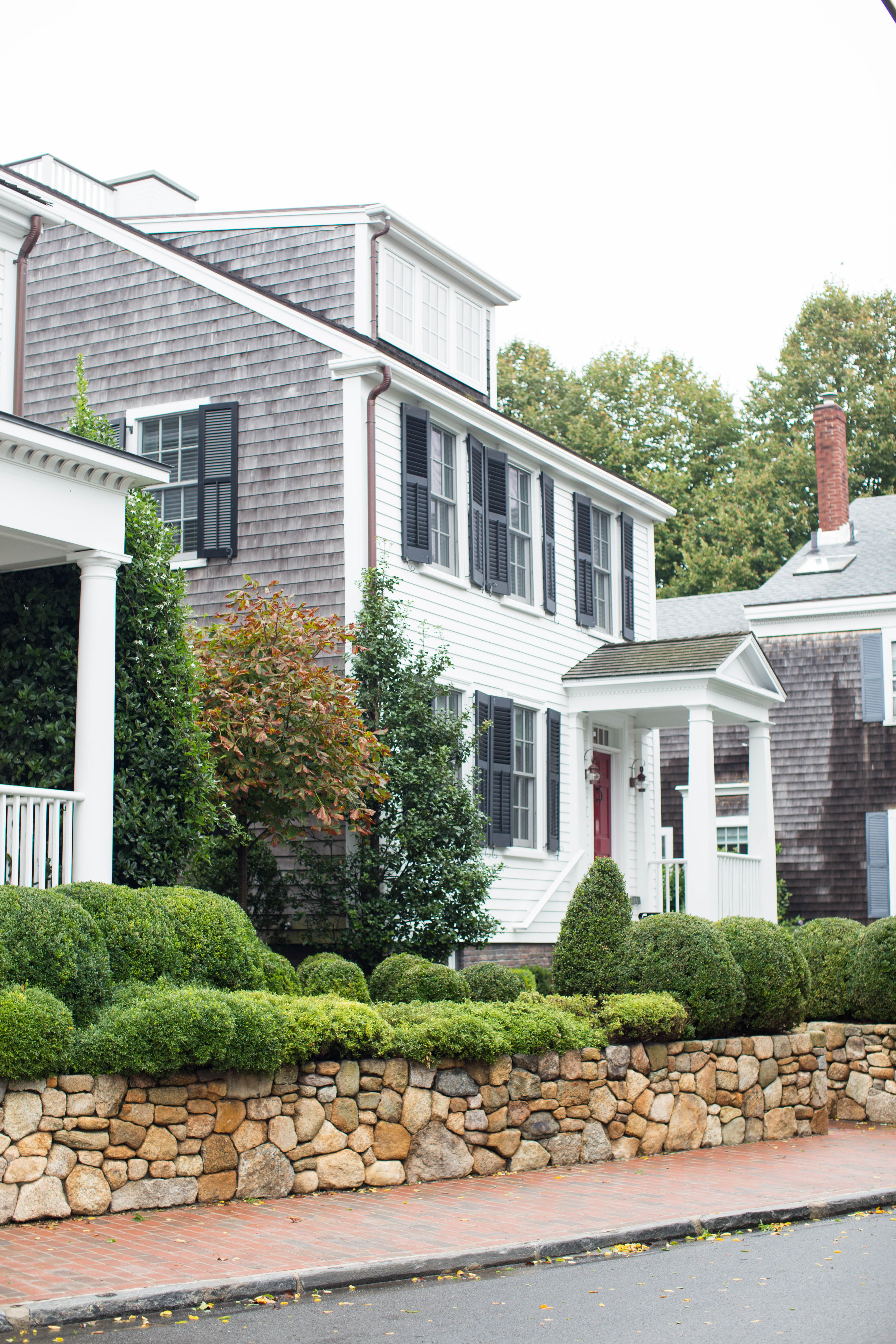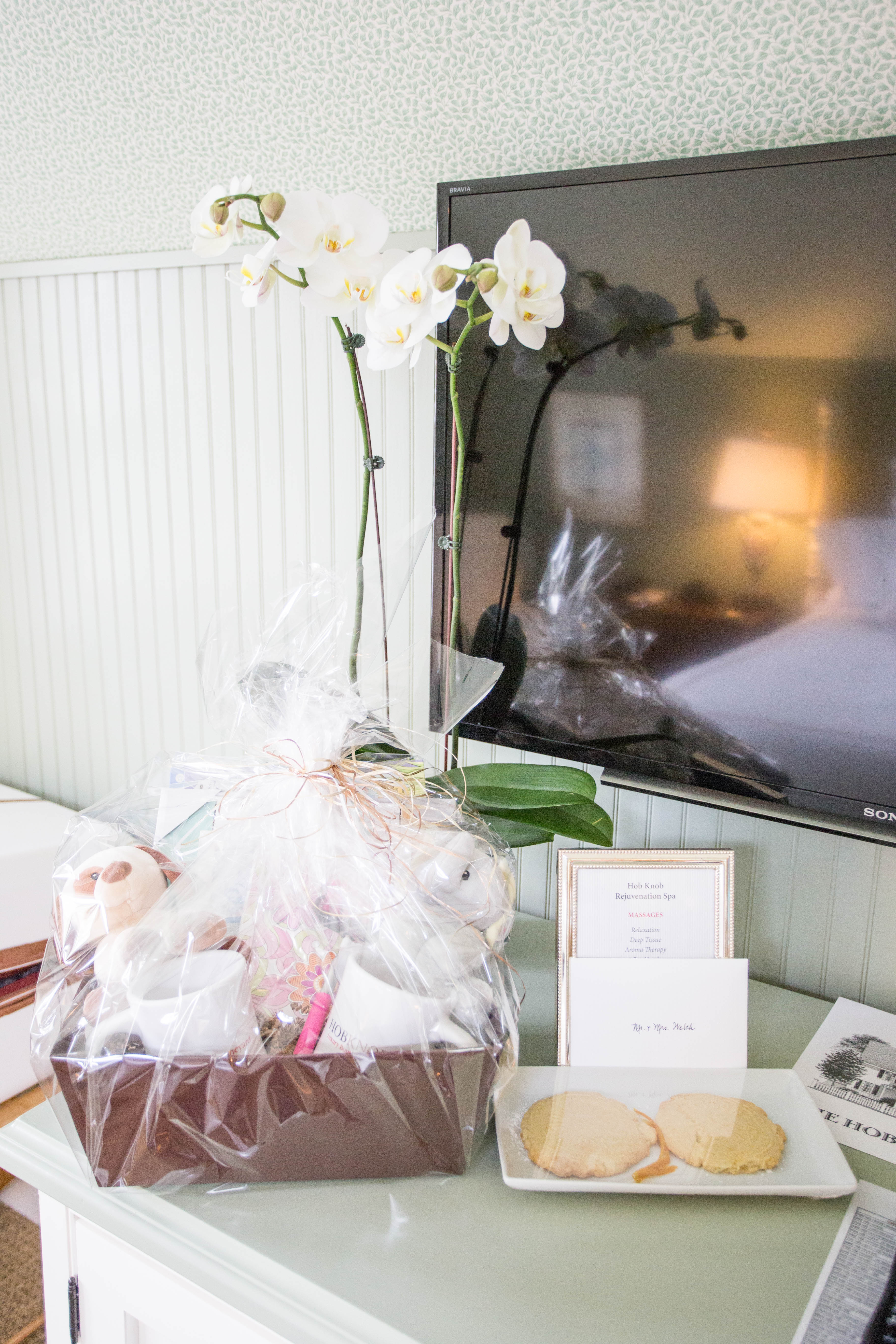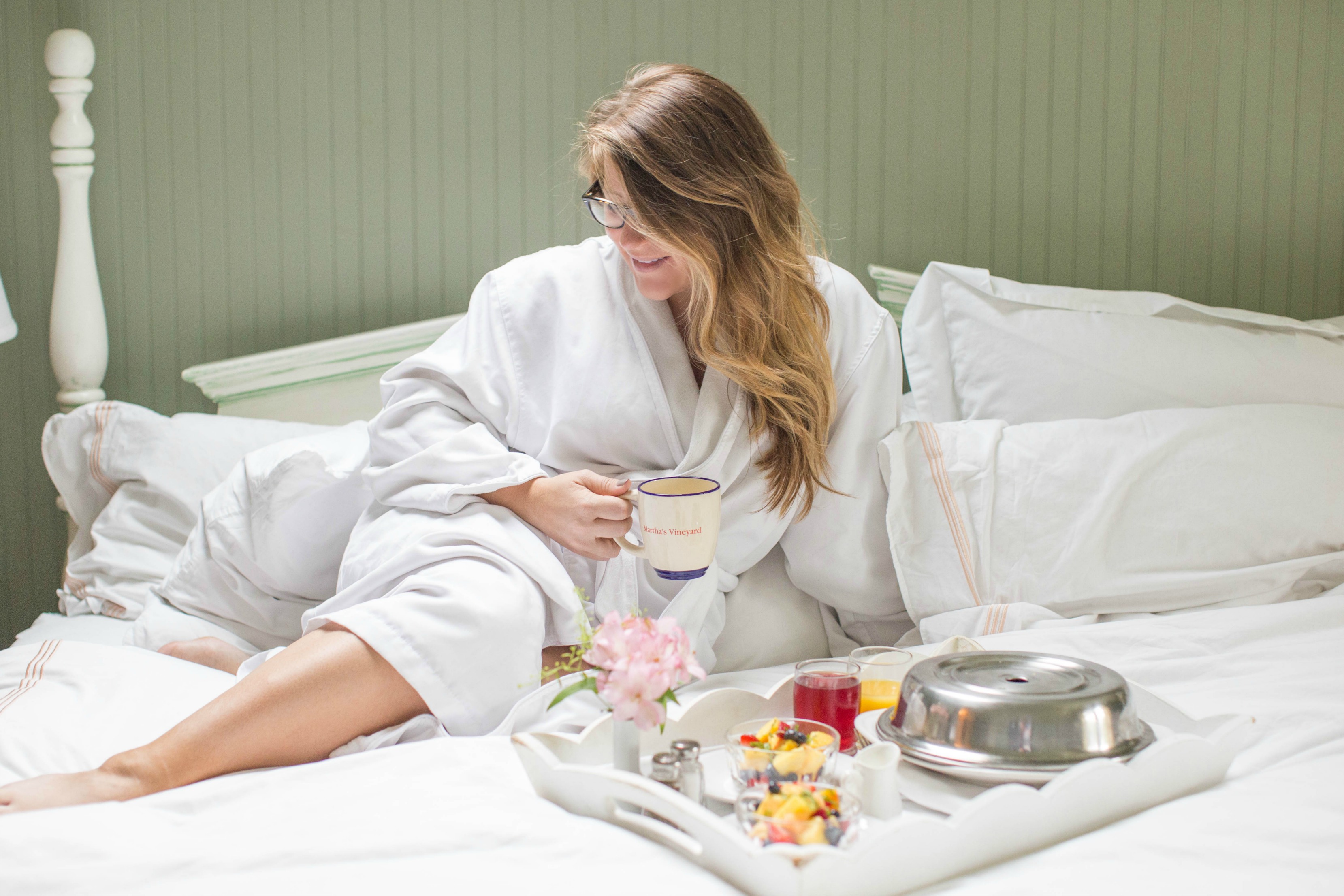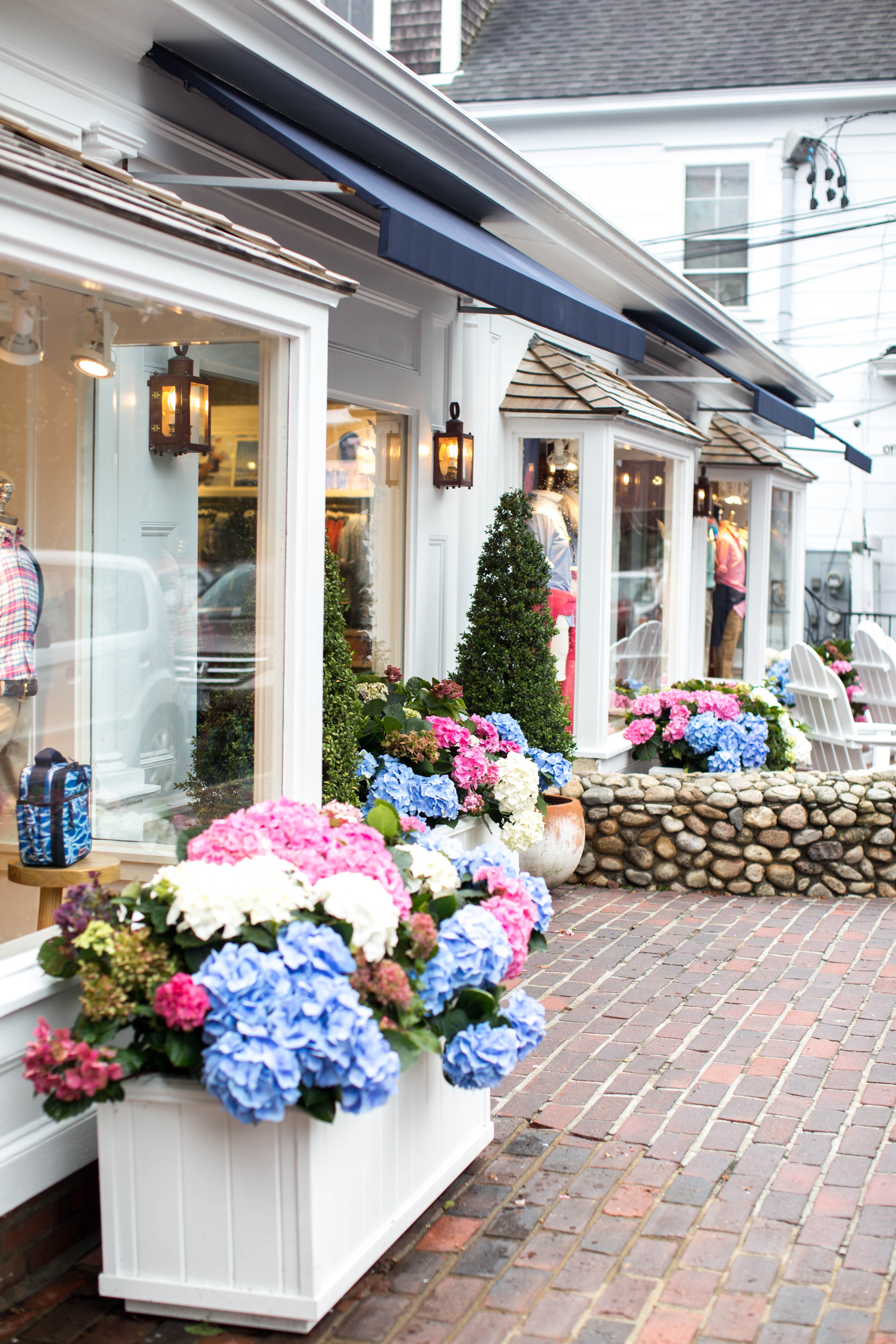 Lodging: We stayed in Edgartown at the Hob Knob Luxury Boutique Inn and the name lived well up to its reputation. Upon first glance the porch is outfitted in rocking chairs and gorgeous flowers, so I knew we'd like it there immediately – who doesn't love a rocking chair lined porch? The location was perfect and within walking distance to not only downtown, but the bus stop which we utilized daily since we didn't take our rental car over on the ferry. We opted to book the Babymoon package alongside our stay,  which consisted of breakfast in bed, massages and an adorable gift basket for baby L (the books included were my favorite souvenir from MV).
Honestly, the Inn was perfectly clean, the breakfast (included) was delicious each morning and Aaron and I particularly enjoyed afternoon tea. The best way to describe the Inn is that it felt like coming home. You know how some places just don't feel comfortable? The Hob Knob is quite the opposite. We spent hours in bed watching TV while it rained, sitting in the den playing cards and talking with the staff who was more than accommodating to answer any question we had. And the décor just felt right. It's comfortable, clean and a place you honestly get sad about leaving when you're packing up to go home. It felt more like a stay at a Grandmother's Victorian home than a stuffy hotel.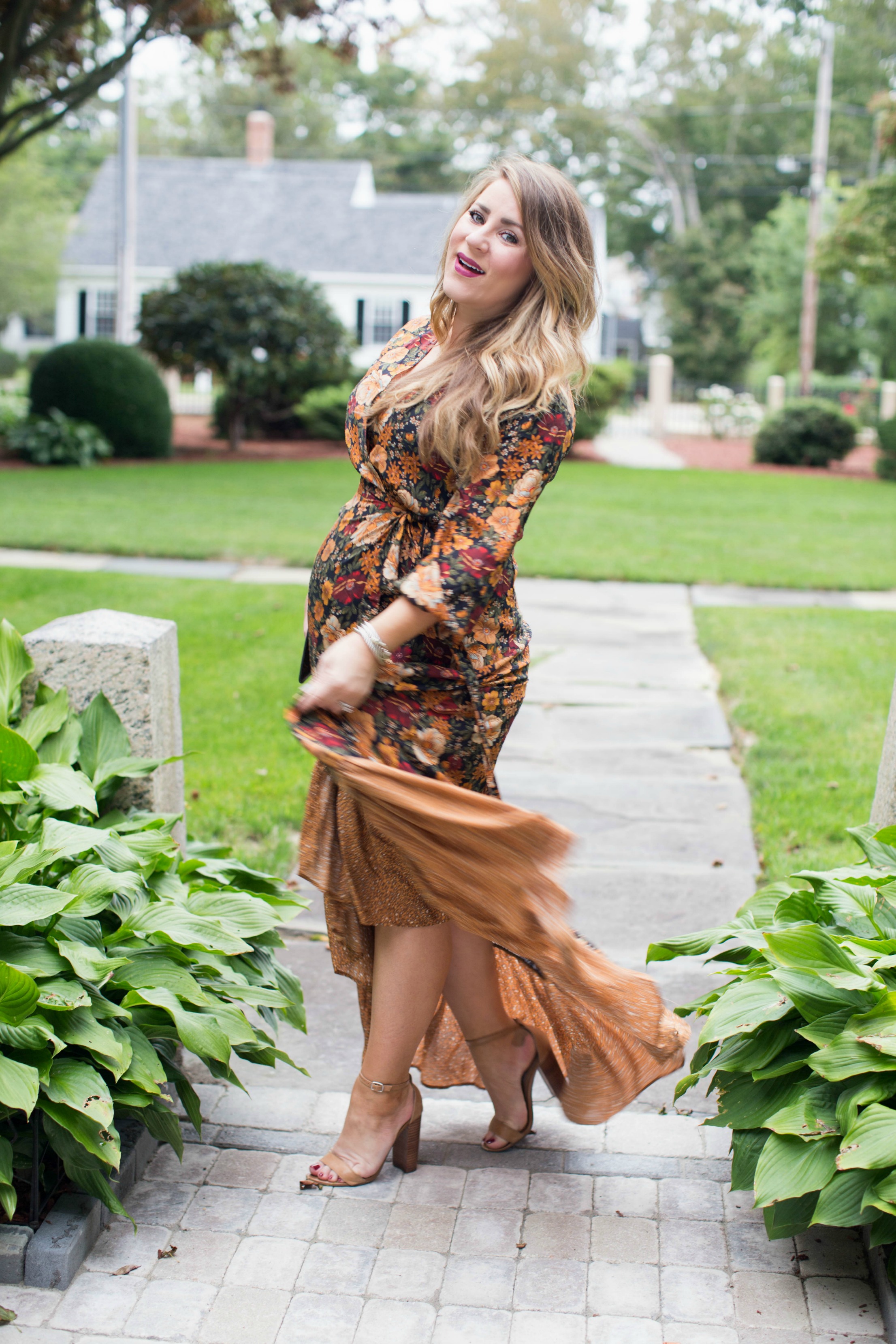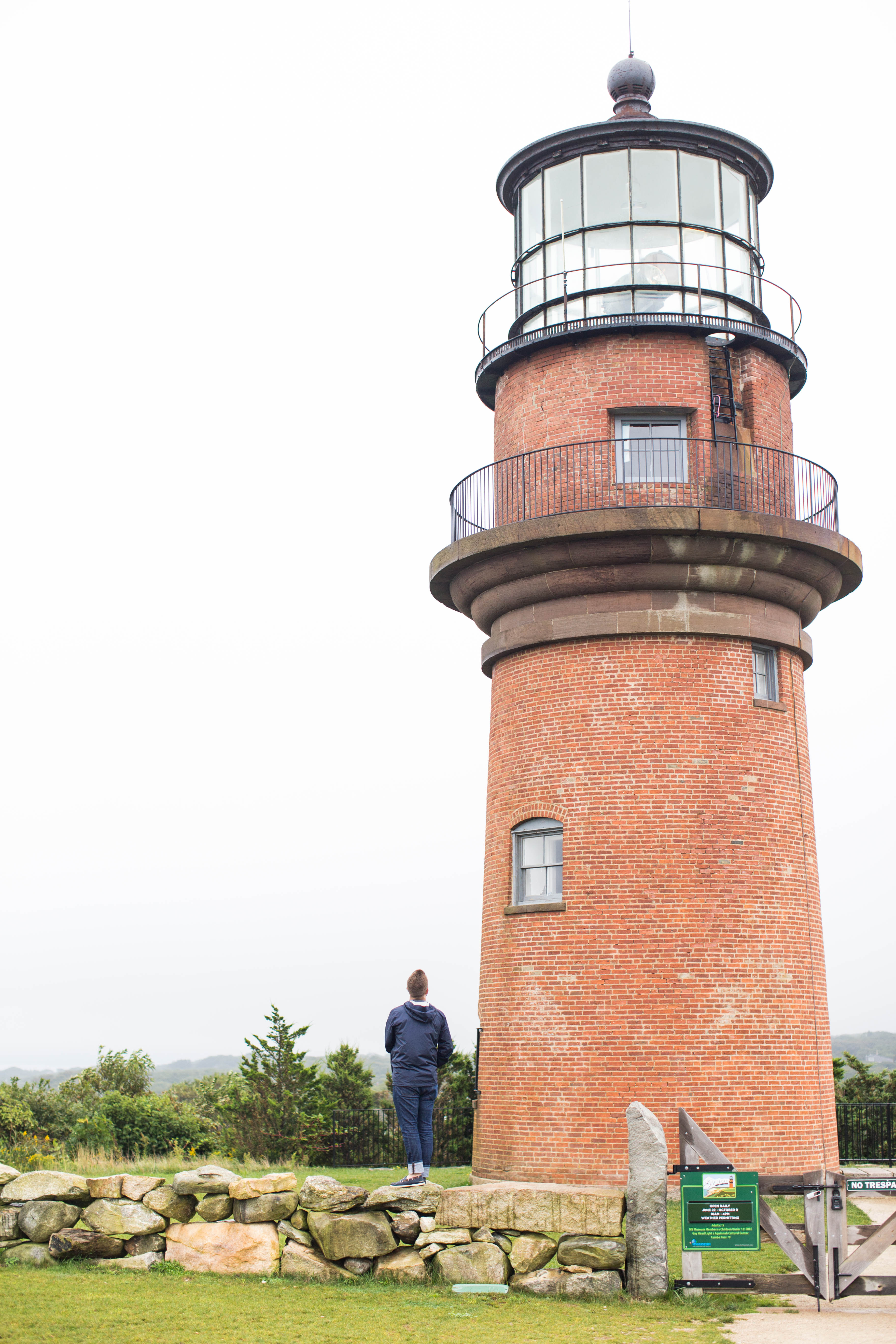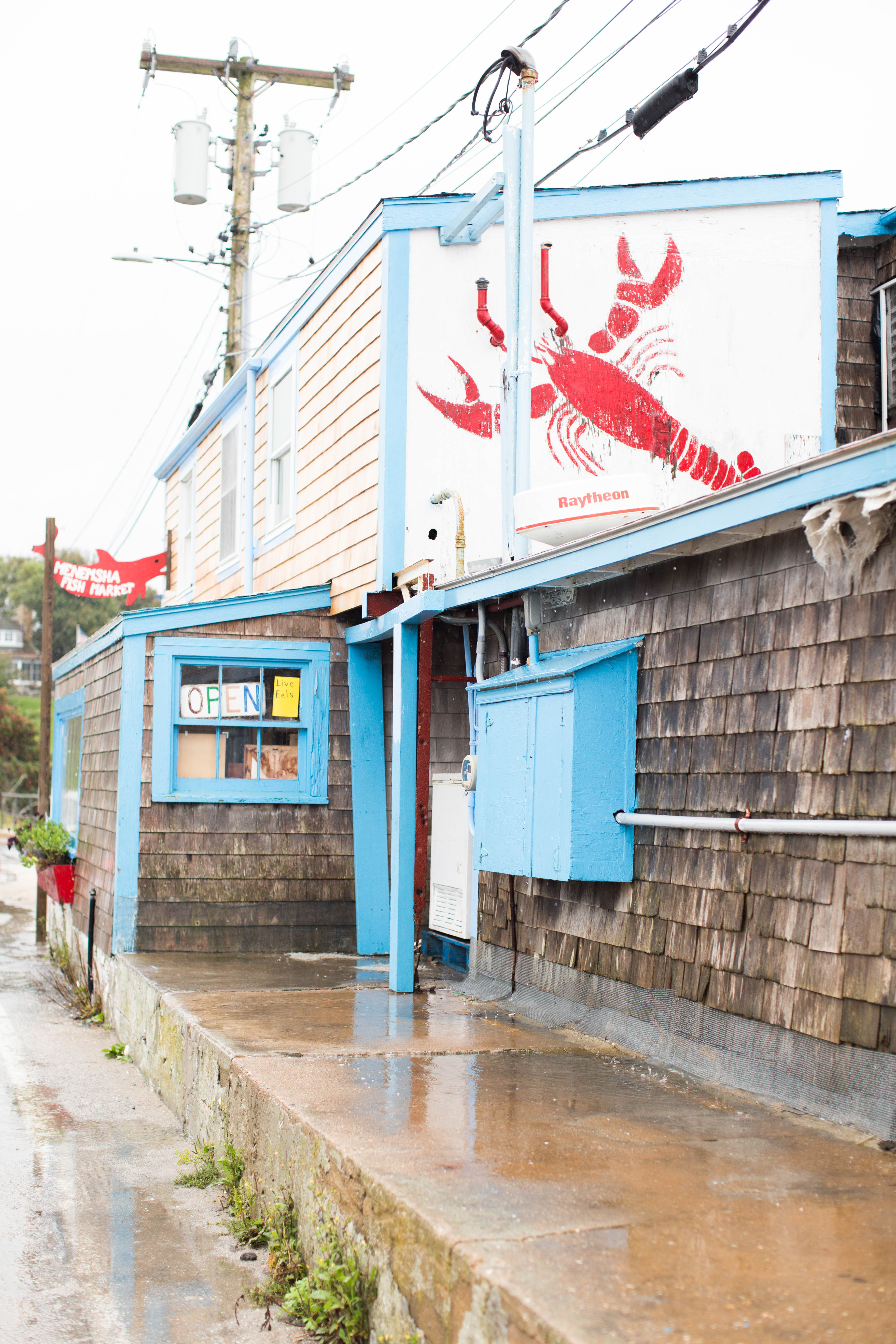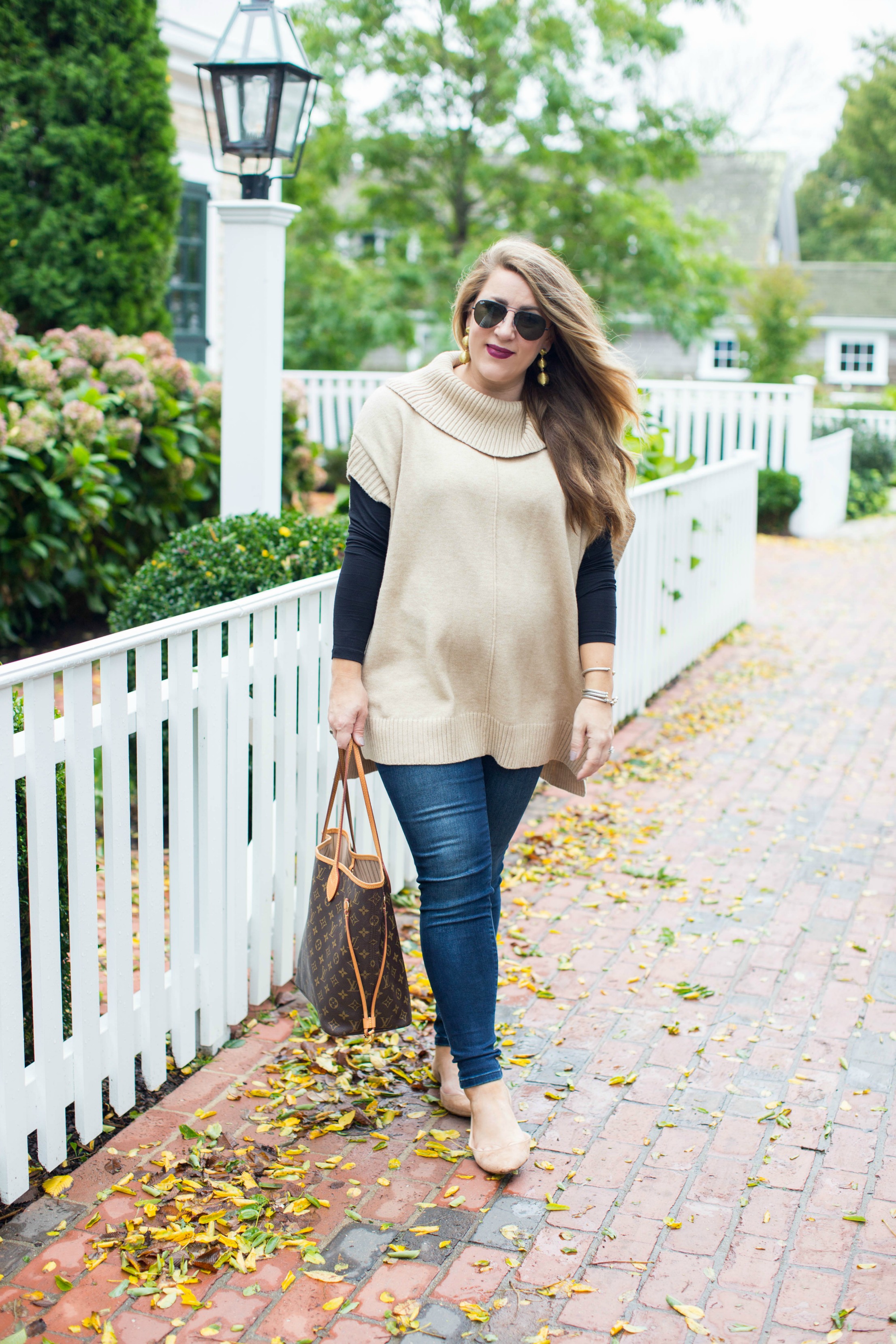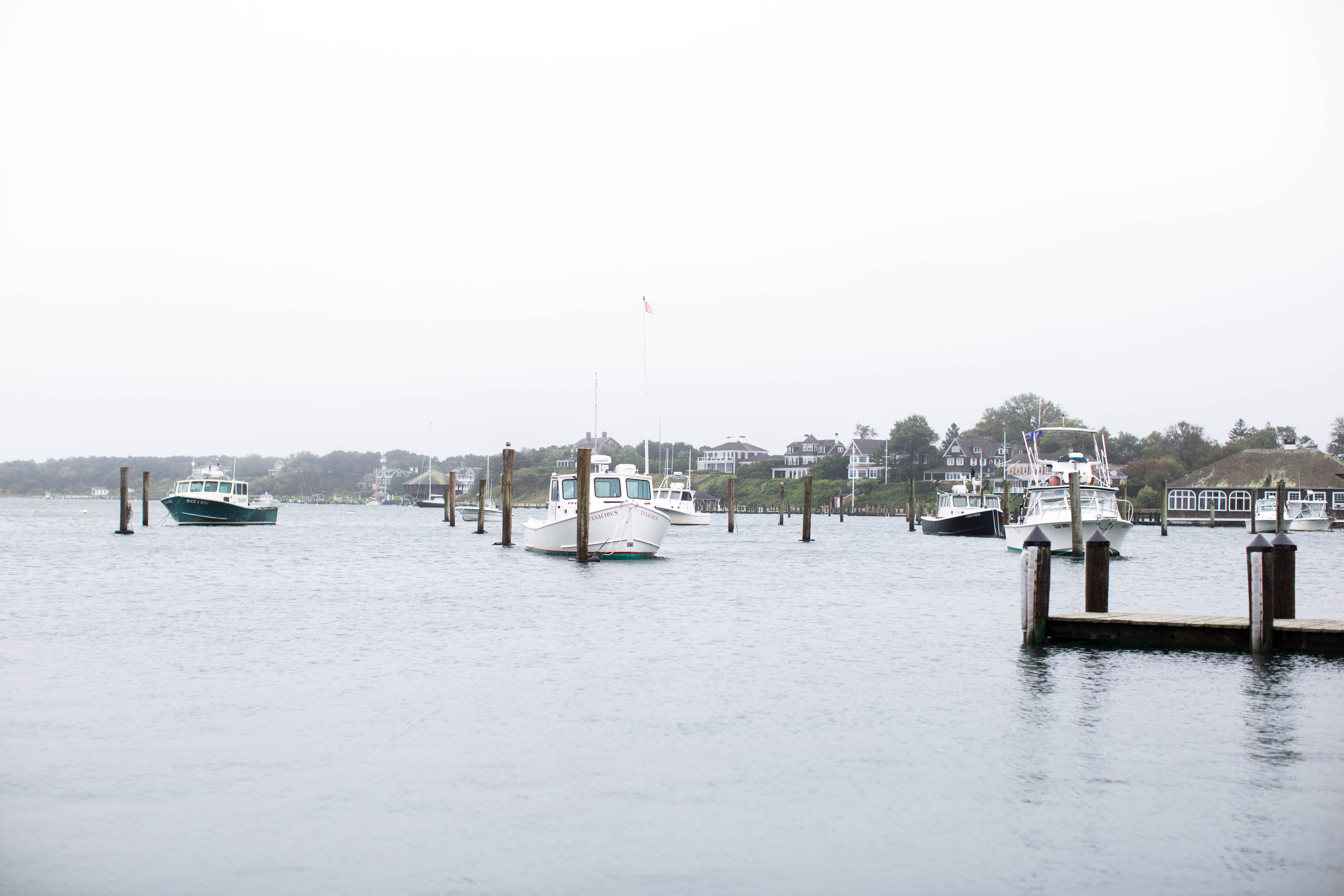 Where to Eat: Since we stayed in Edgartown, we mostly ate in Edgartown. We didn't mind though because it has some of the best reviewed restaurants on the island. Everything we had was absolutely delicious.
Breakfast: Because delicious breakfast was served at our Inn every day, we opted to stay at the Hob Knob and enjoy their made to order breakfast (the scones are to die for!).
Lunch: We ventured out a bit more for lunches since the majority of the time we were exploring the island. There are three main towns of MV (Edgartown, Vineyard Haven and Oak Bluffs) so each day, we explored a different one and essentially ate lunch in a different area. 🙂 Who am I kidding, we basically ate our way through MV.
Offshore Ale Company: If you like trying local brews, this is the place for you. It's typical pub grub which is good, but the beer selection is all brewed in house which Aaron appreciated sampling.
Among the Flowers: This adorable little cafe has indoor/outdoor seating. The warm soup was perfect for the overcast day!
Menemsha Fish Market: If you love fresh fish you MUST go here. Located in Menemsha which is essentially the island's fishing village, you can get a hot cup of chowder and the most amazing warm lobster roll you've ever had. It's definitely a "dive" type place with only a few seats, but the food is worth popping a squat outside for and we enjoyed walking up and down the docks and looking at the fishing boats.
We also had a great Italian sub next door to Mad Martha's Ice Cream (located in Edgartown and also delish), but I can't find the name online now. The sandwich reminded me of Italy.
Dinners:
Alchemy: Definitely more fine dining, but delicious. It's French/American cuisine, the portions are generous and the food is flavorful!
Atlantic Fish and Chop House: This place sits right on the water and was our last dinner in MV so we went all out. I had steak and Aaron had the scallops and neither disappointed.
Atria: This place is basically right across the street from the Hob Knob and features fine dining, but also a more "pub" type atmosphere in the basement. We opted for a more casual experience that night and went down to check out the pub/speakeasy. The atmosphere is so cool and honestly, it was one of the best burgers I've ever had!
The GM at the Hob Knob also recommended L'etoile and 19 Raw, both of which look amazing.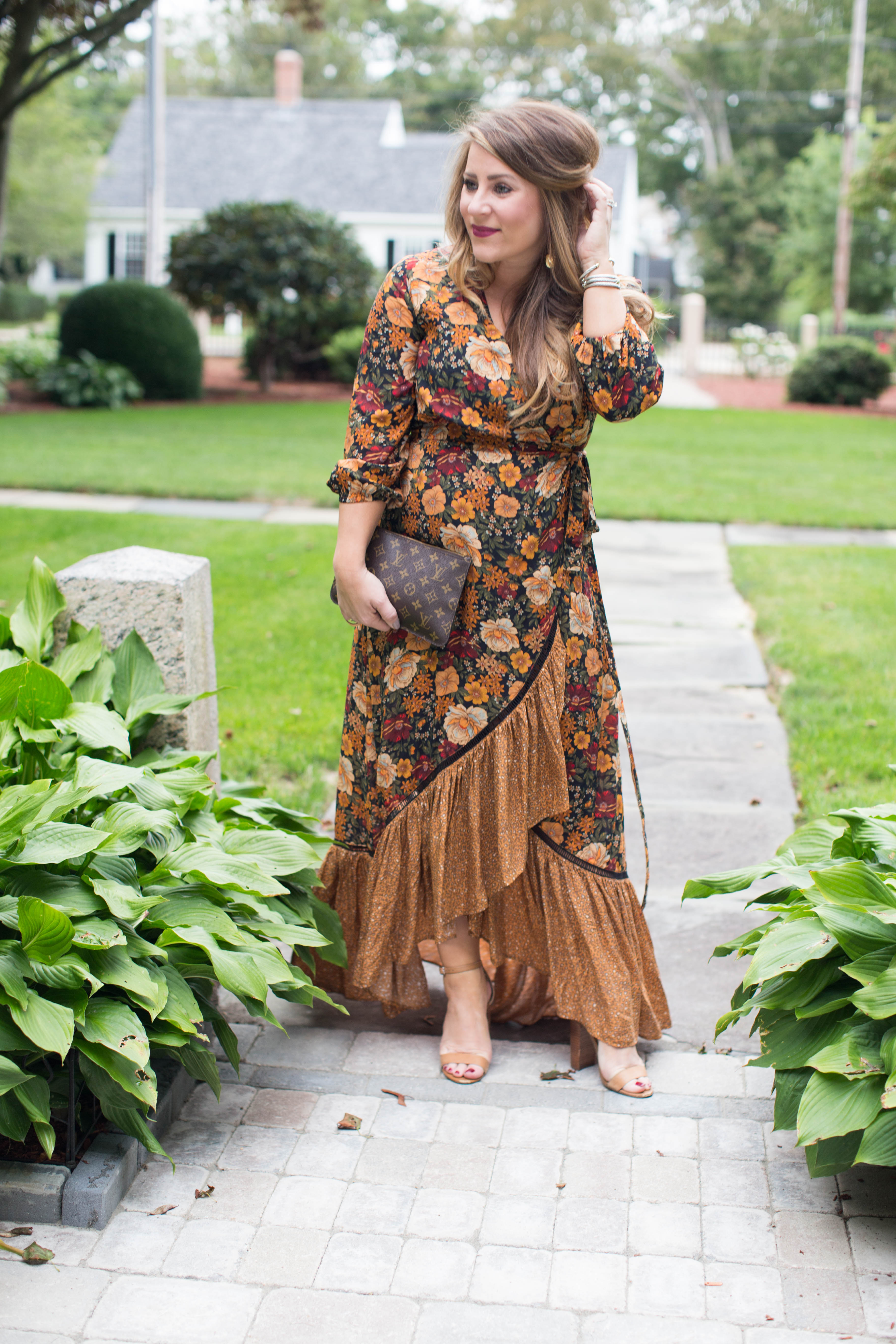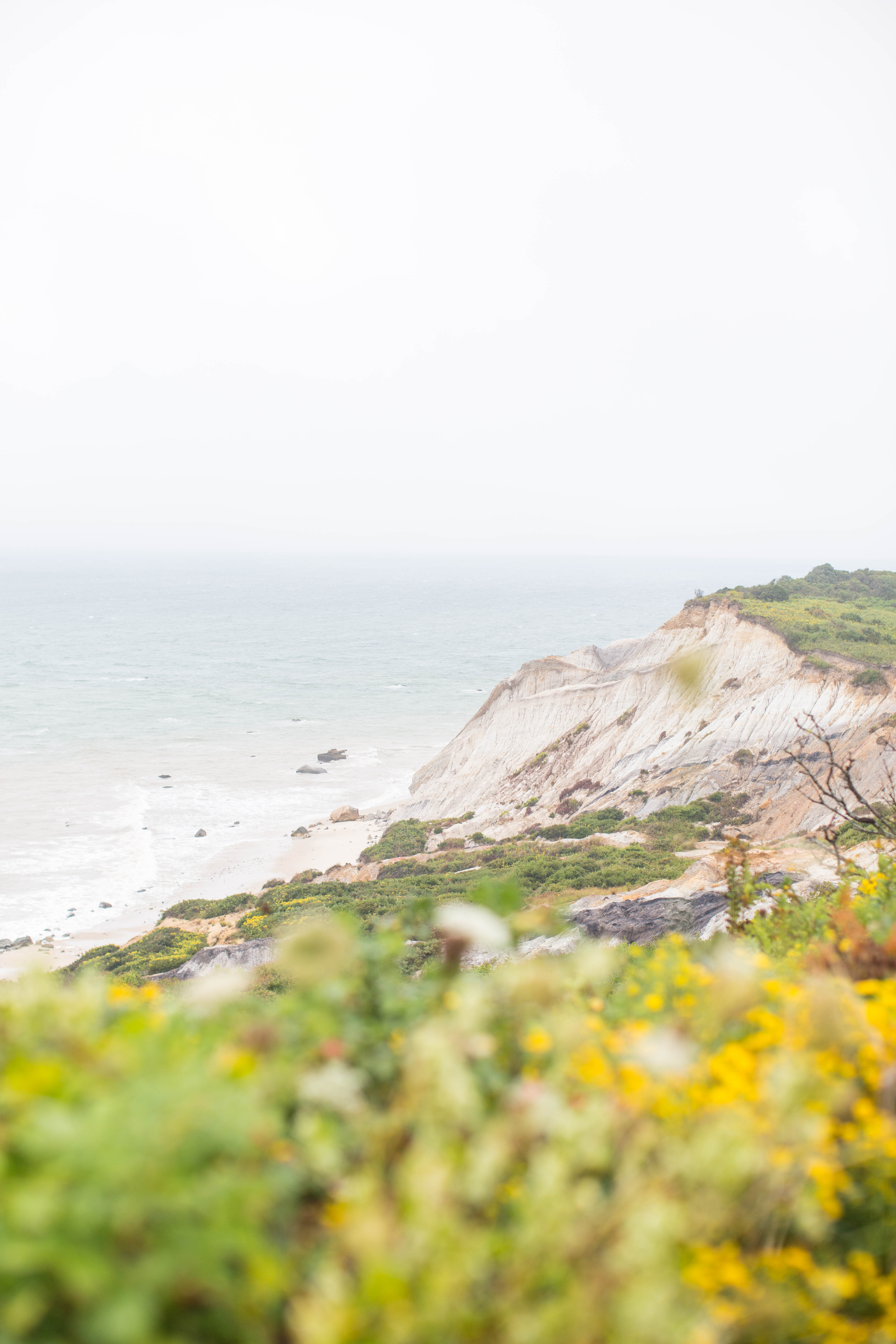 What to see/do:
Since we knew we wouldn't be spending time at the beach given that it was September, we didn't even pack swimsuits, but we did pass so many cute little beaches that I know are probably summer perfection. You also want to make sure that in addition to checking out the below items, you just take some time to walk around Vineyard Haven, Oak Bluffs and Edgartown. Each is unique in their own way, and each has shops, ice cream and plenty to see and do for a few hours. We essentially spent one day in each town.
Oak Bluffs:
Camp Ground Association: This quaint little village features so many picturesque gingerbread cottages built between 1859-1880. While small, they pack a punch of color and history and it's fun to walk through them and decide which you'd live in by choice.
The Flying Carousel: Sadly, this was closed when we were there due to weather, but we did peek in to see the oldest working carousel in the US.
Aquinnah:
Gay Head Light: One of 5 lighthouses on the island and just picture perfect thanks to its scenery.
Aquinnah Cliffs: Not only are these cliffs historic, but breathtaking and completely worth the trip out to Aquinnah which is on the far end of MV.  
Edgartown: is home to some great shopping and it's worth it to pop through the gorgeous streets and find something you love to bring back with you. It's also probably where my favorite houses on the island are. All white with black shutters and just perfection. The same goes for Vineyard Haven which is definitely more of an artsy type area, lots of beautiful galleries to peruse.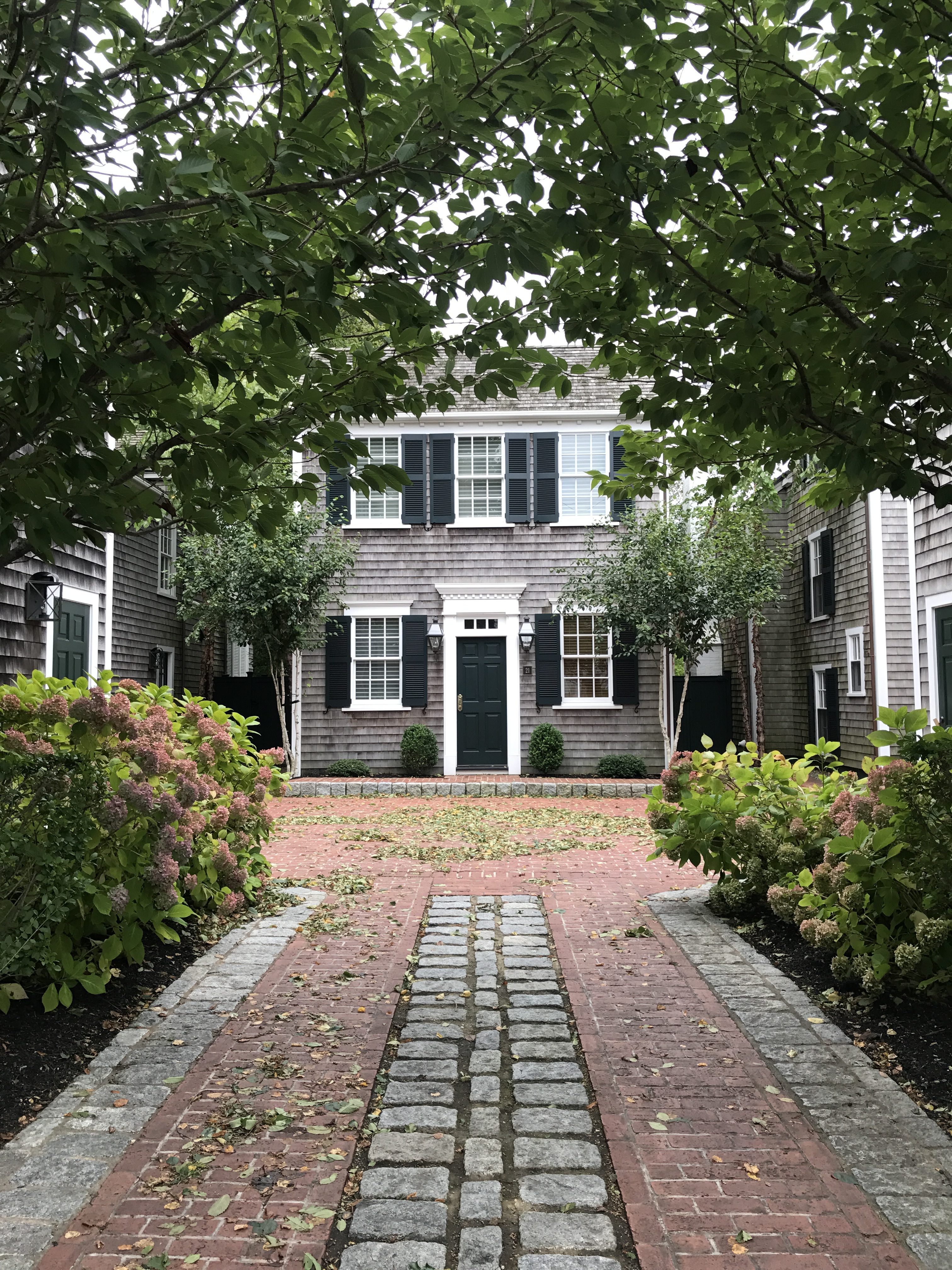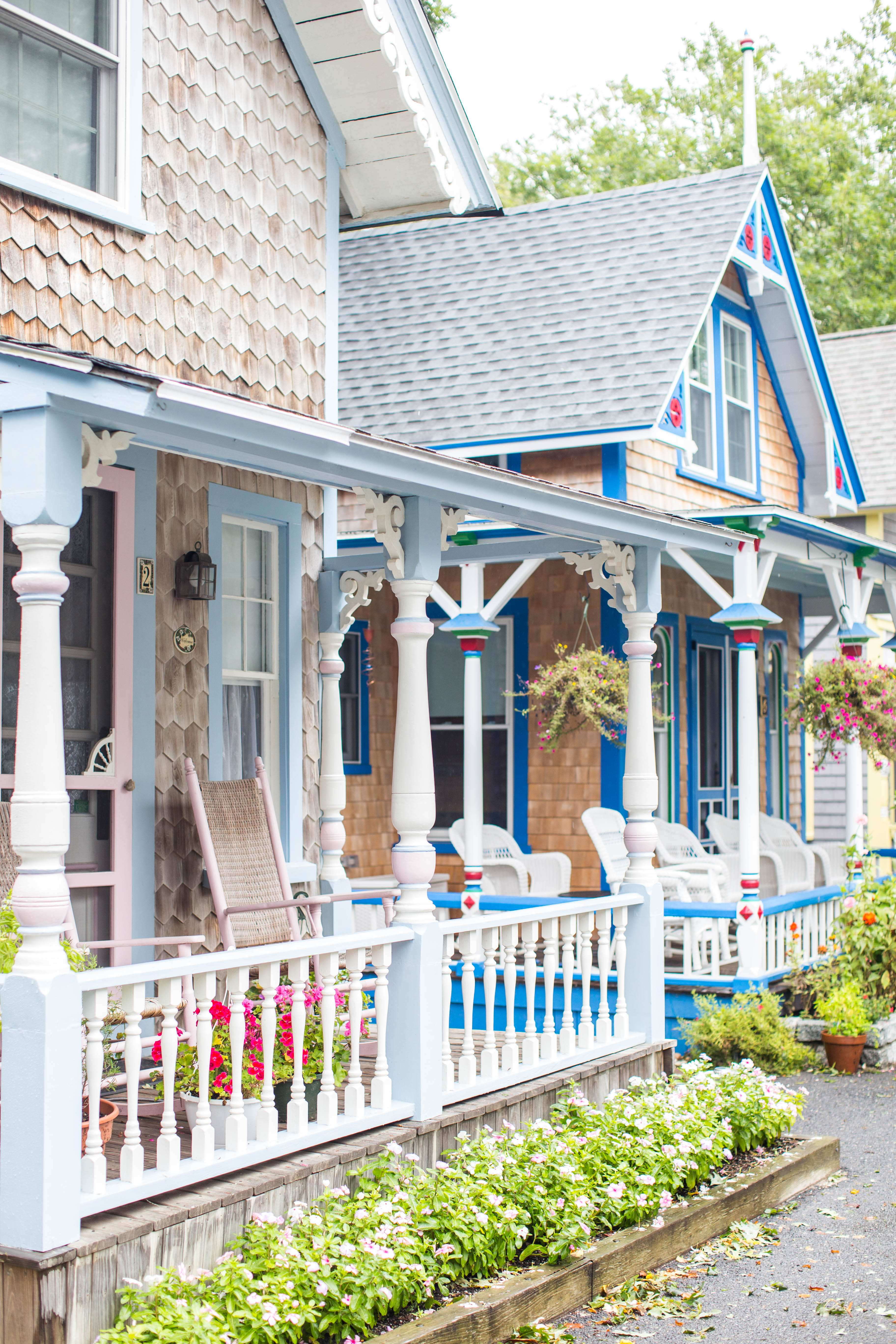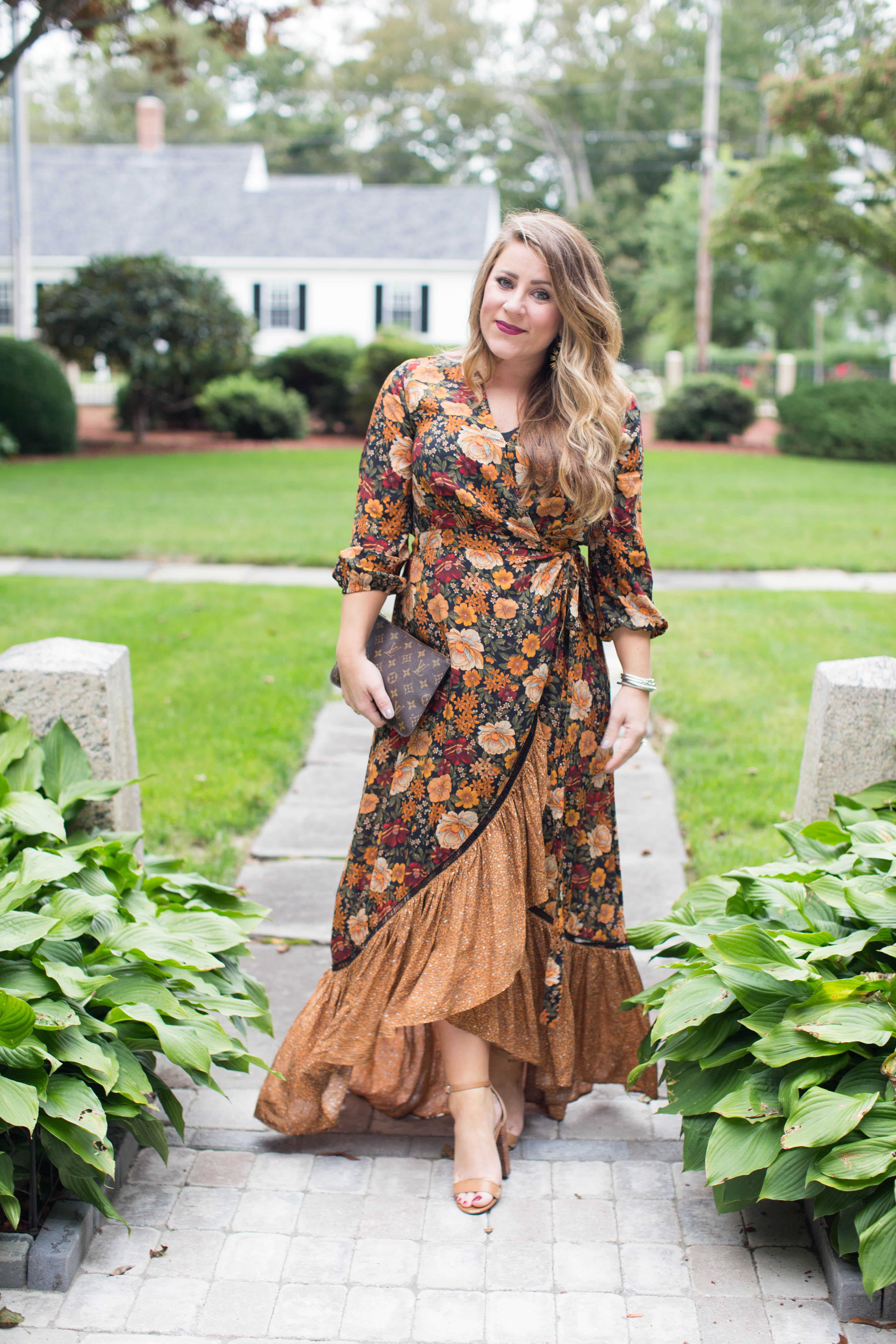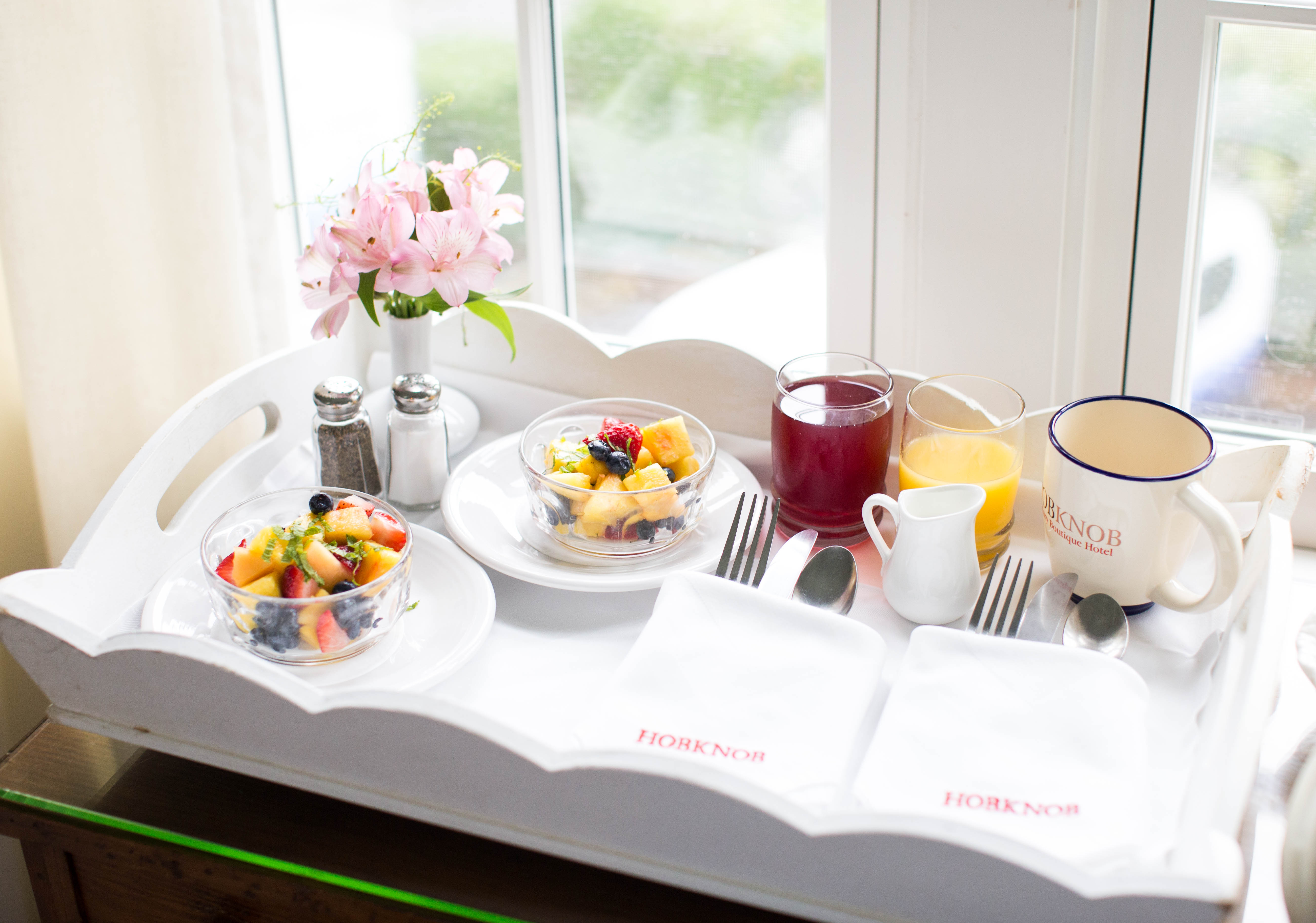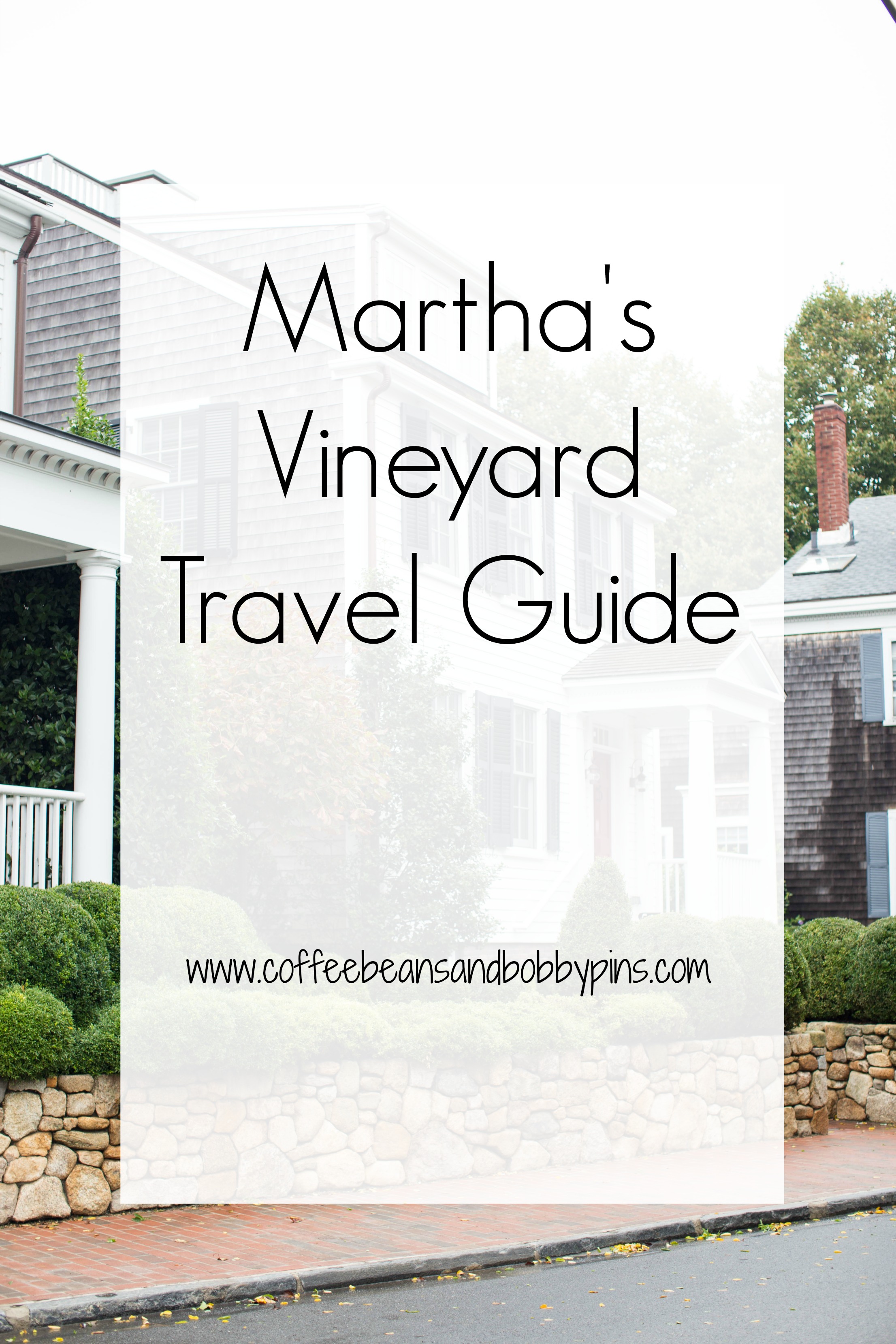 Obviously since the weather wasn't the greatest, we didn't get to check everything off our list, but we were hoping to make it to Bad Martha's Brewing, some of the beaches for a picnic, a sunset bike ride, Morning Glory Farm and a few others. When we checked into the Hob Knob, we were given a little pamphlet of the "Hob Knob Perfect Day" which we found so helpful because it had all the must sees/dos for the island. Such a big help!
Overall, our trip was amazing even if it was a bit rainy. Booking a babymoon we knew we'd want to relax, so I laid in bed a ton at The Hob Knob, ate delicious food and read two books (something I haven't done in quite sometime!). We would hands down visit again (hopefully sans hurricane) and we'd like to check it out in the summer during busy season, although we did like the quiet pace of life going after Labor Day. Regardless of when we go, the Hob Knob felt like coming home and would definitely be our choice of stay for our next trip.
Whew, sorry so long, but I always find recaps like this to be helpful, so if you have a trip to the Vineyard planned, I hope this gives you some ideas (and a great place to check out for lodging!).