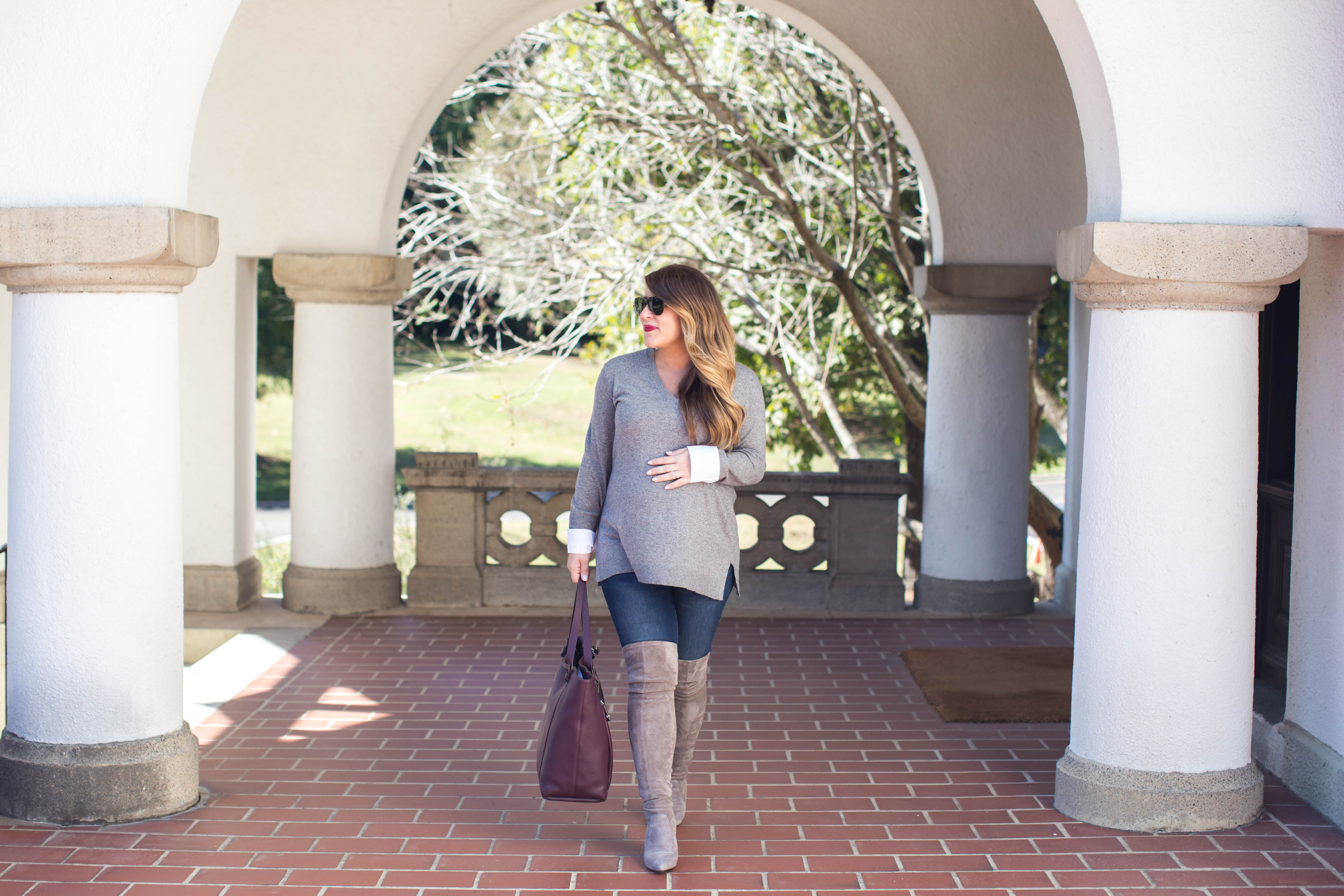 Sweater and on sale (non-maternity) / Bag / Jeans (non maternity here) / Earrings / Boots
I've posted these grey over the knee boots a few times on Instagram and each time I do, I get numerous DM's about the fit, quality, etc. Remember this post when I chatted about hating my legs? Well, finding boots that fit my calves, let alone my thighs is difficult to say the least, so when OTK boots hit the scene, I figured I'd just never be able to wear them. I ordered so many pairs only to return them and hate my legs even more! However, my girlfriend at the time had purchased these grey over the knee boots and wishfully thinking, I asked if I could try them on. These boots are like the "pants" in the Sisterhood Movies, I think they may be the solution to big legs, at least for me! They have just enough stretch, just enough heel and come in three colors. Plus these grey over the knee boots are a great knock off of so many designer boots out there and for the price, you can get all three colors without batting an eye.  Boo ya. 🙂 I actually already have them in black, so I need to add the brown to my closet and then I should be set for OTK boots for awhile. 🙂 Hopefully if you've been searching for OTK boots and haven't had much luck, these grey over the knee boots will work for you. With the holidays coming up, they would also be a great thing to add to your Christmas list (that's where my brown pair is going).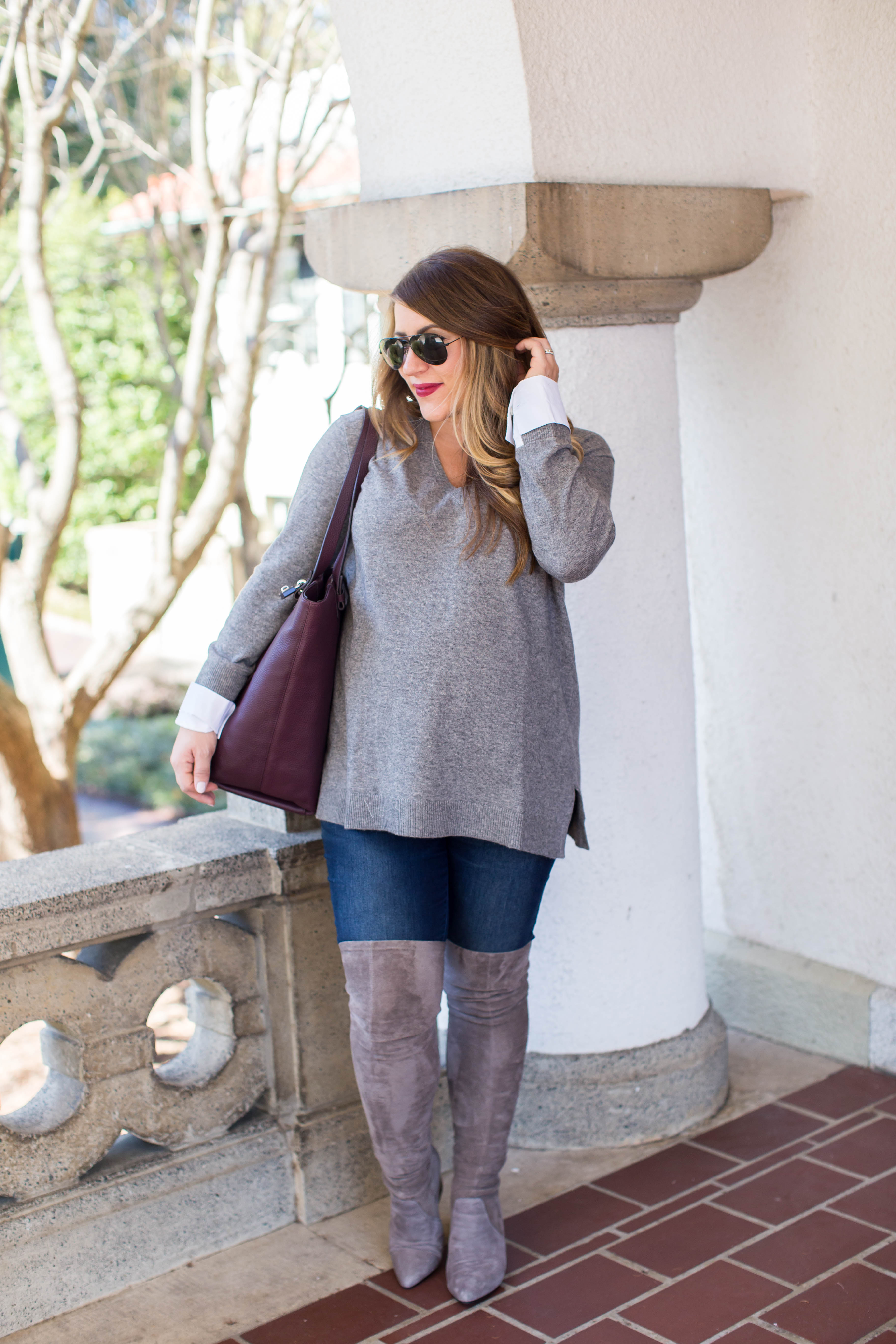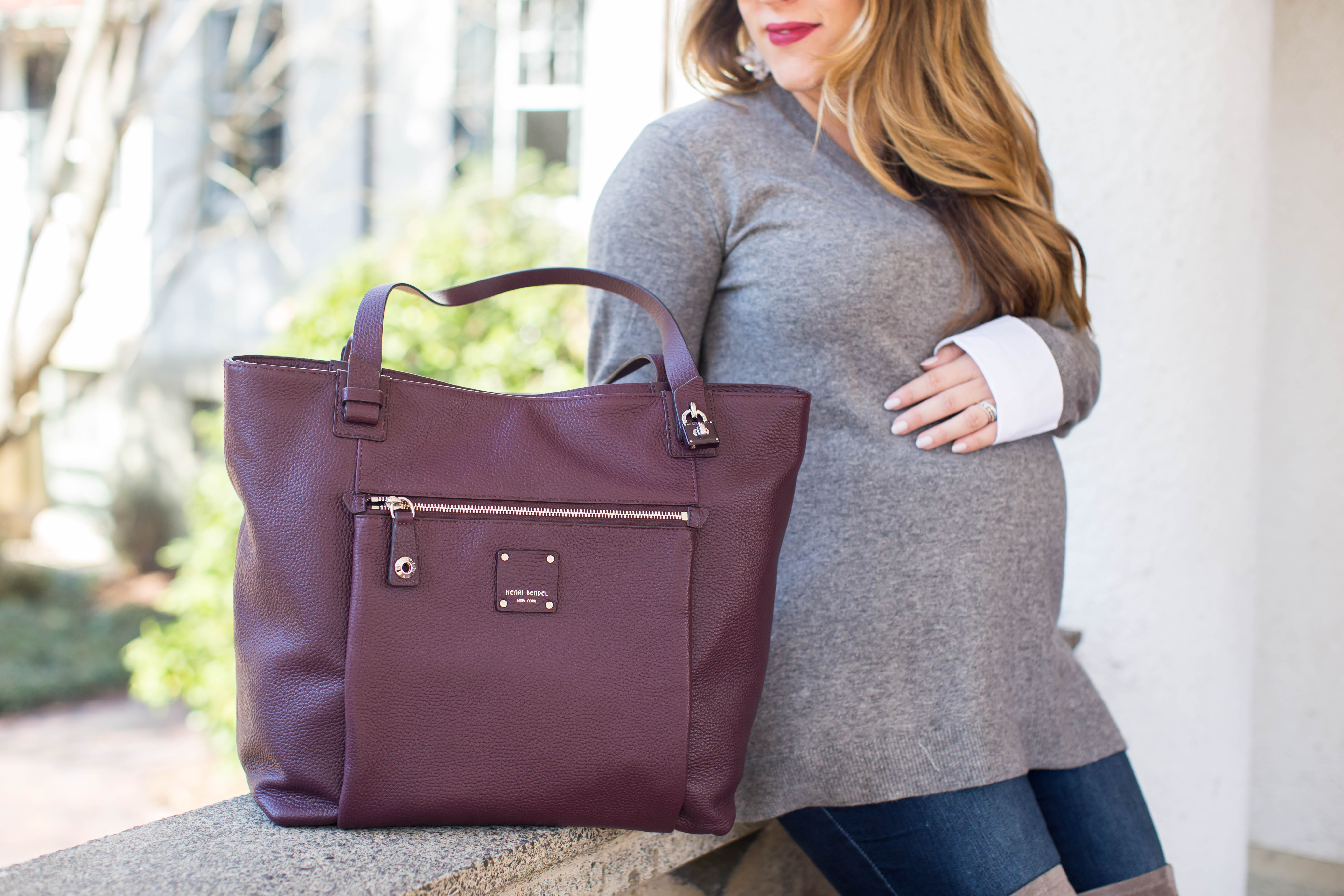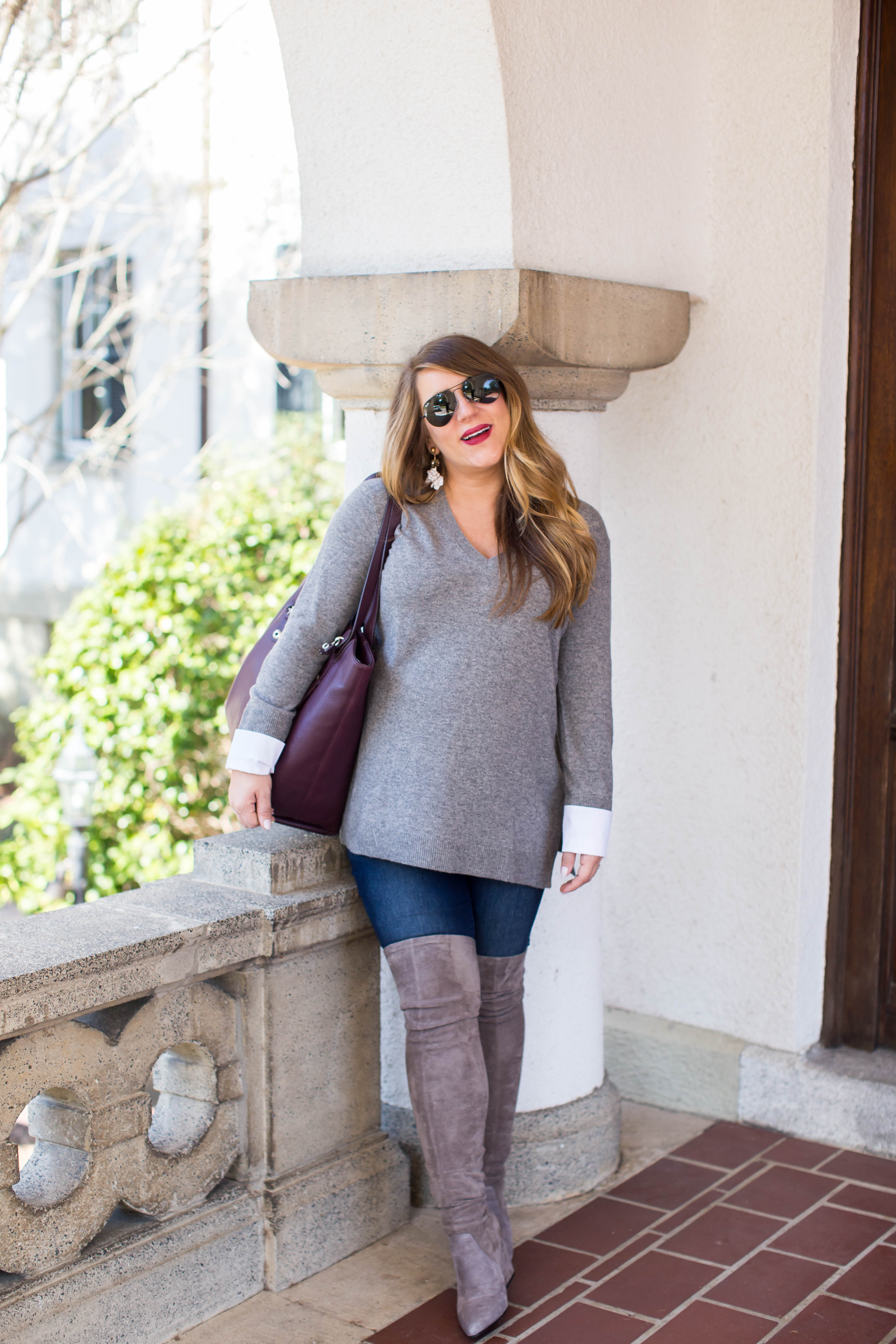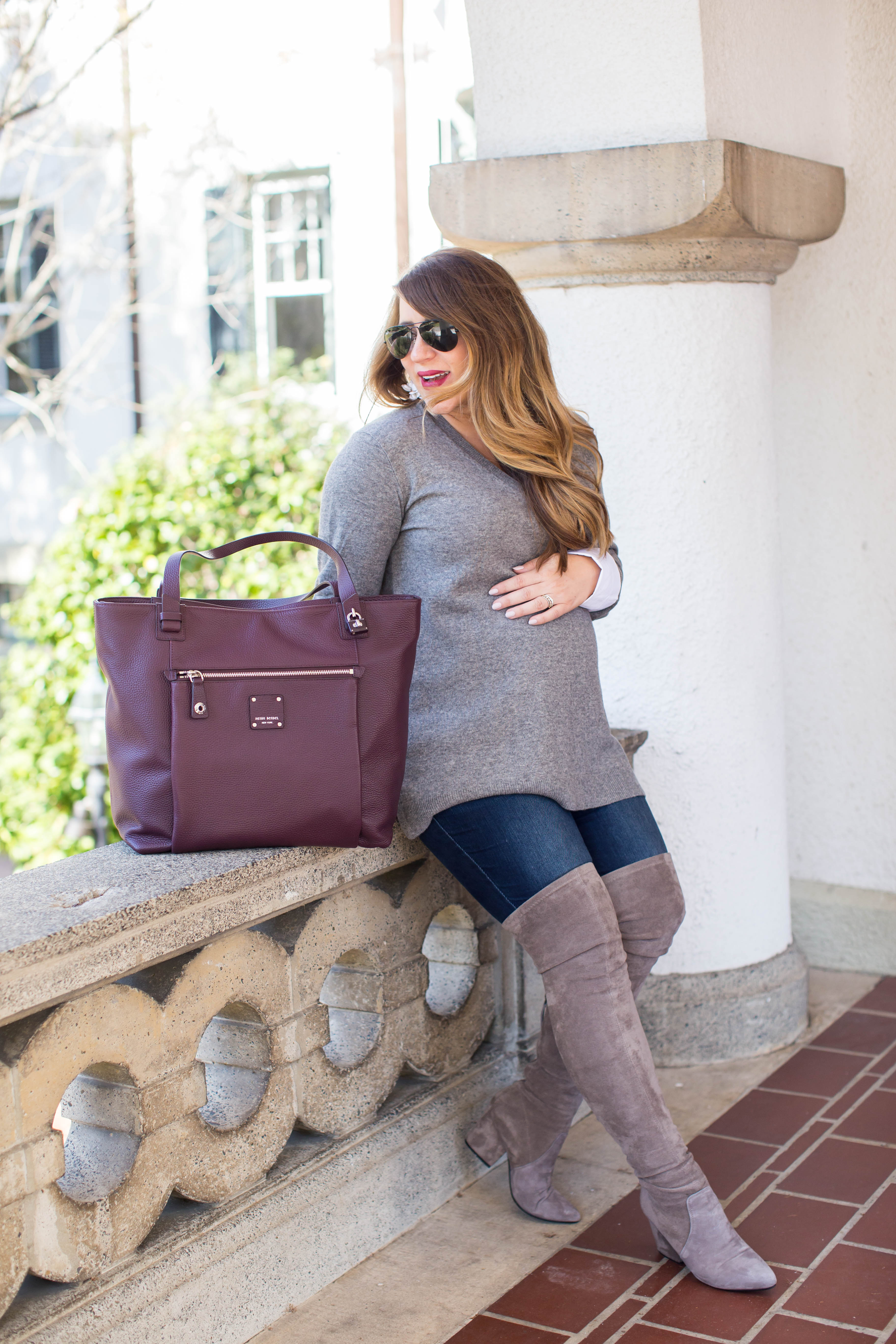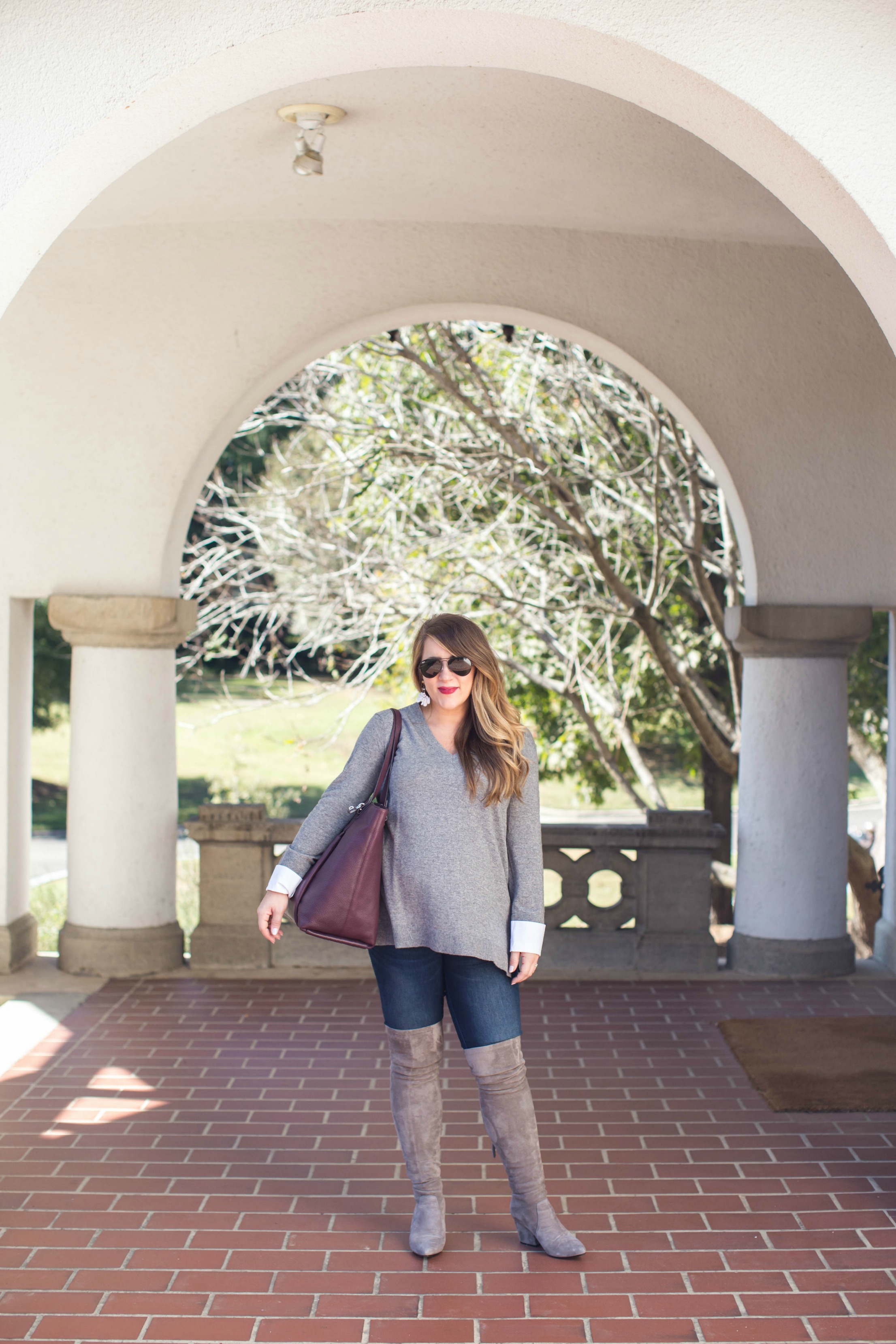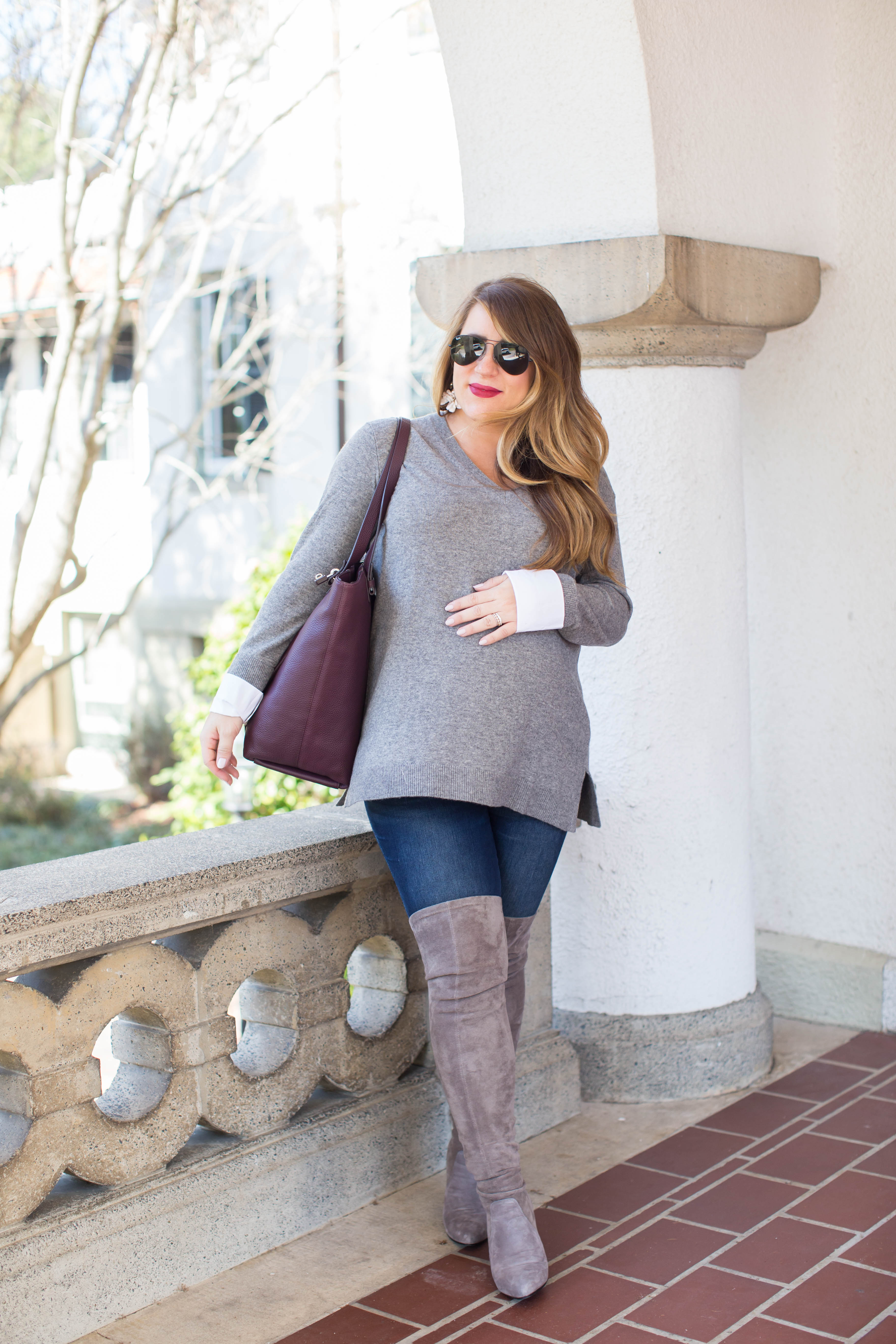 I should also say this sweater is on major sale right now, as everything will be soon (how crazy is that??!)! I've been putting off buying so many things recently to hold out for Black Friday deals (which I'll be sharing soon!), and I am itching to shop! I am trying to get all of our Christmas shopping done prior to Baby L joining us, so I'm ready for the sales so I can jump on them (cue this song) and then sit and wait for this babe to arrive!
Until then, I'm filling up the coffee and taking on Tuesday, have a great day and thank you so much for reading!
XX