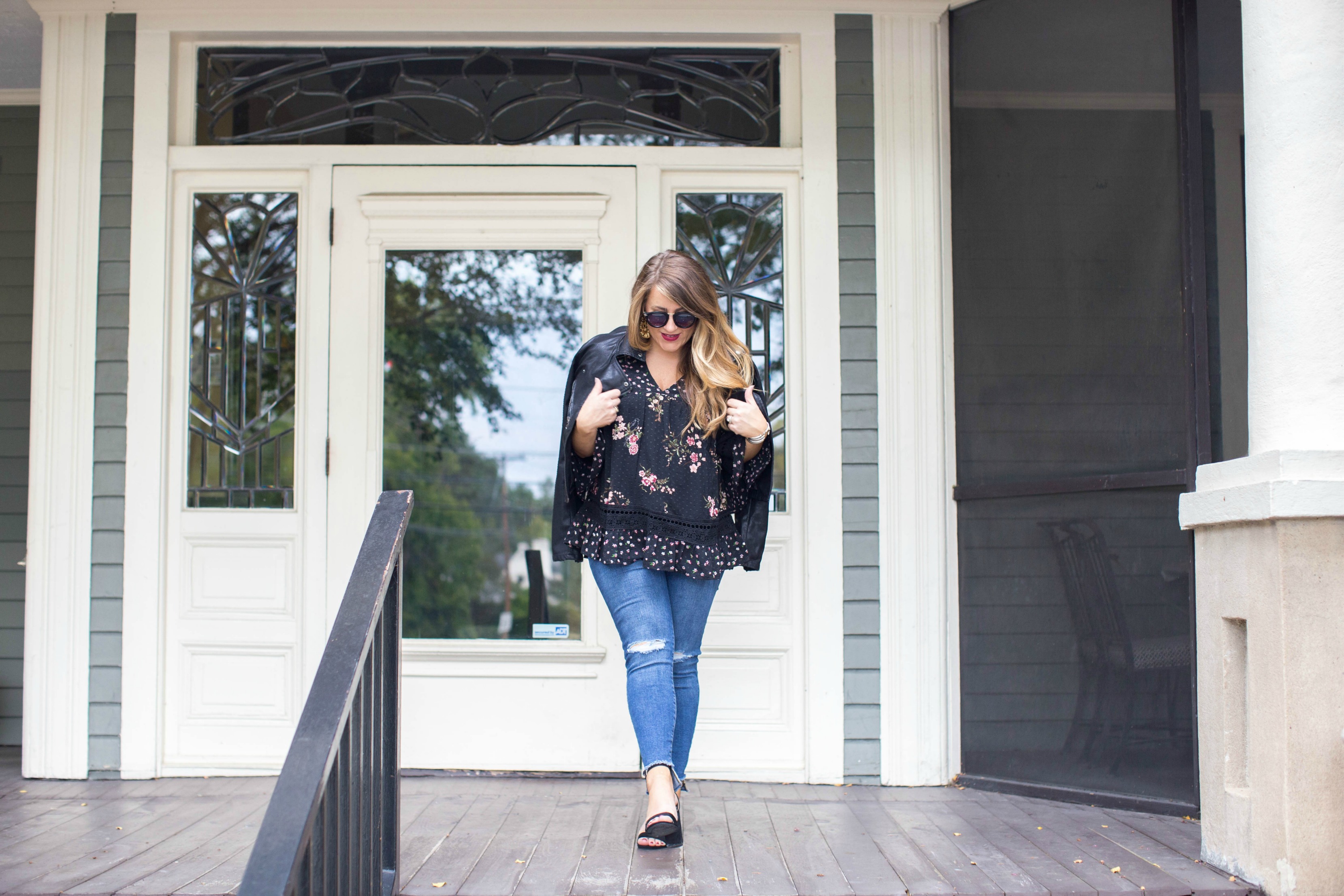 Jacket / Heels / Top (love this one and this one too) / Sunglasses / Jeans / Earrings / Lipstick
I wouldn't really consider myself an "edgy" dresser, but this faux leather moto jacket continues to be a favorite of mine season in and out and I love that the brand is continuously introducing new colors each year (that I want of course!). I think even if you teeter more on the classy, preppy or _______ (fill in the blank) side of style, you should still definitely have a great faux leather moto jacket in your closet. I wear my faux leather moto jacket all seasons, although of course, fall and winter are the best times. Anywho, I've been leaving in baggy blouses lately, or at least any that will fit over my bump. Dressing is becoming a challenge, although it's really more of a problem because I just want to wear oversized tee shirts and sweats all the time!
Speaking of which, nesting during pregnancy is REAL y'all. I got on a kick this weekend and successfully completed some items off our to-do list, but I have to admit, our house is a disaster because while areas are cleaned out, the "what do I do with these things" have somehow ended up in hallways, on the living room floor, etc. ANNNNND to top it all off, our vacuum cleaner is currently at the "Vacuum Cleaner Hospital" (yes, that's a real place in Chapel Hill), so we couldn't even "clean" if we wanted to. Aaron literally just looked around yesterday like "what has she done," but he also was willing to do anything I asked, so bless his heart. <3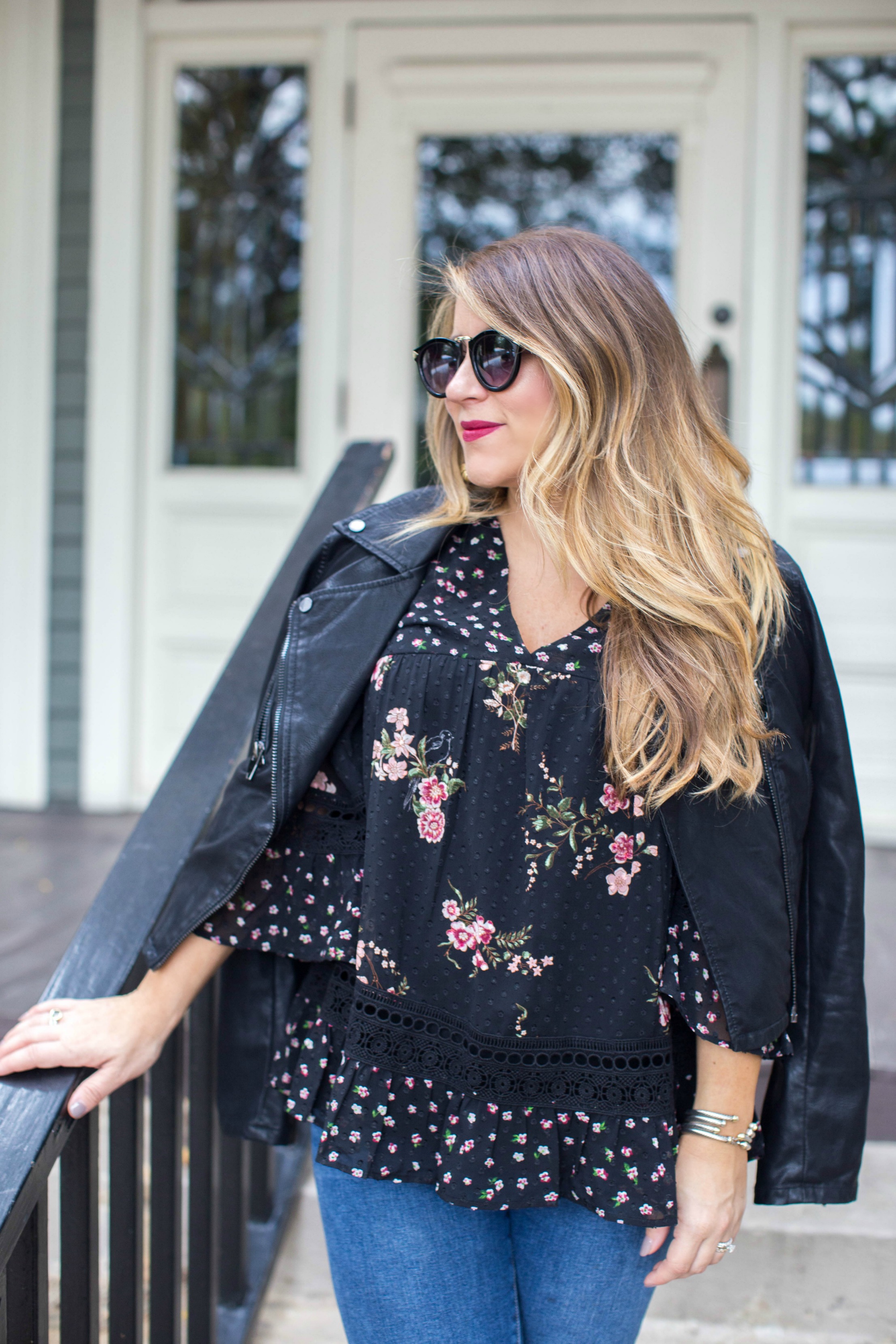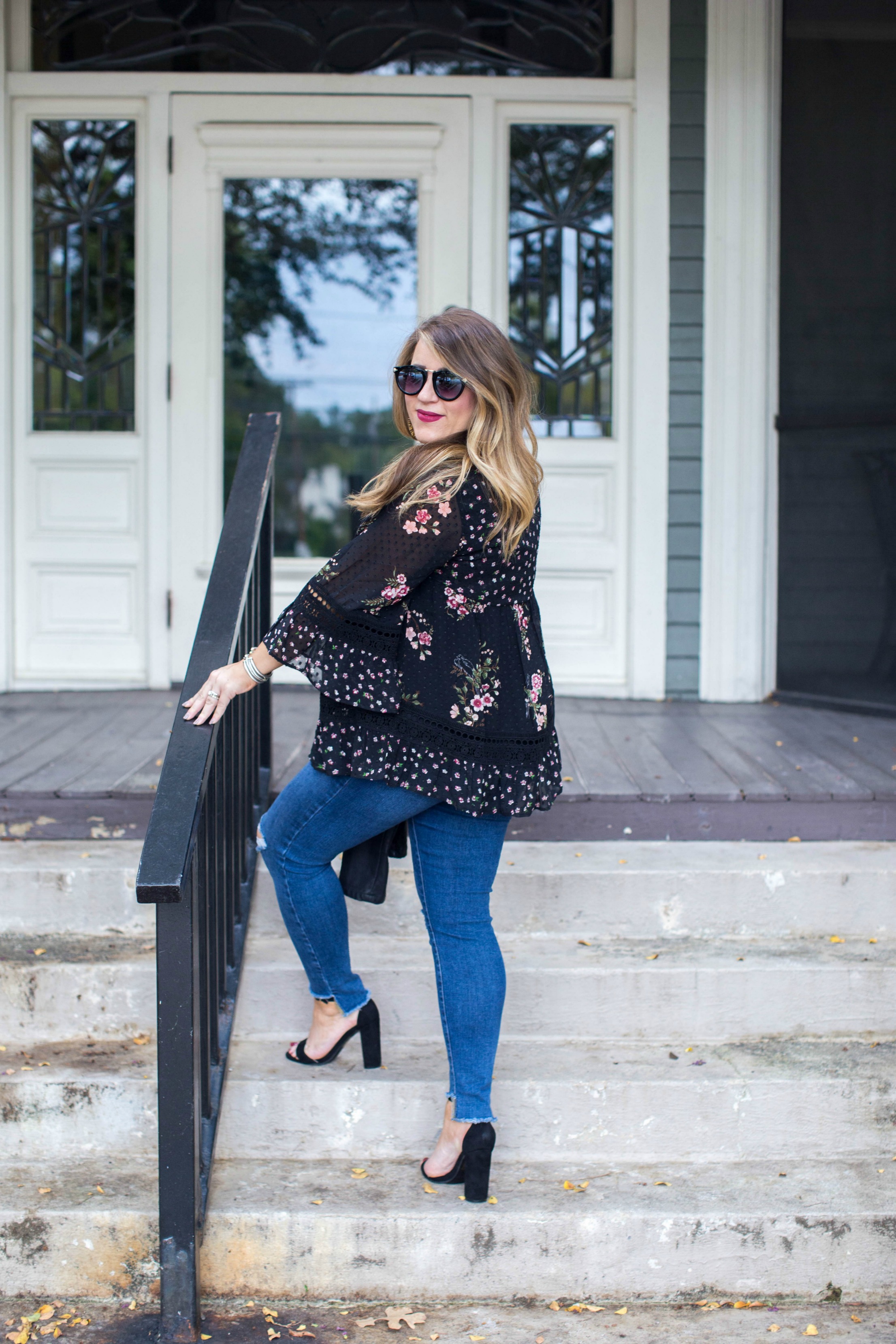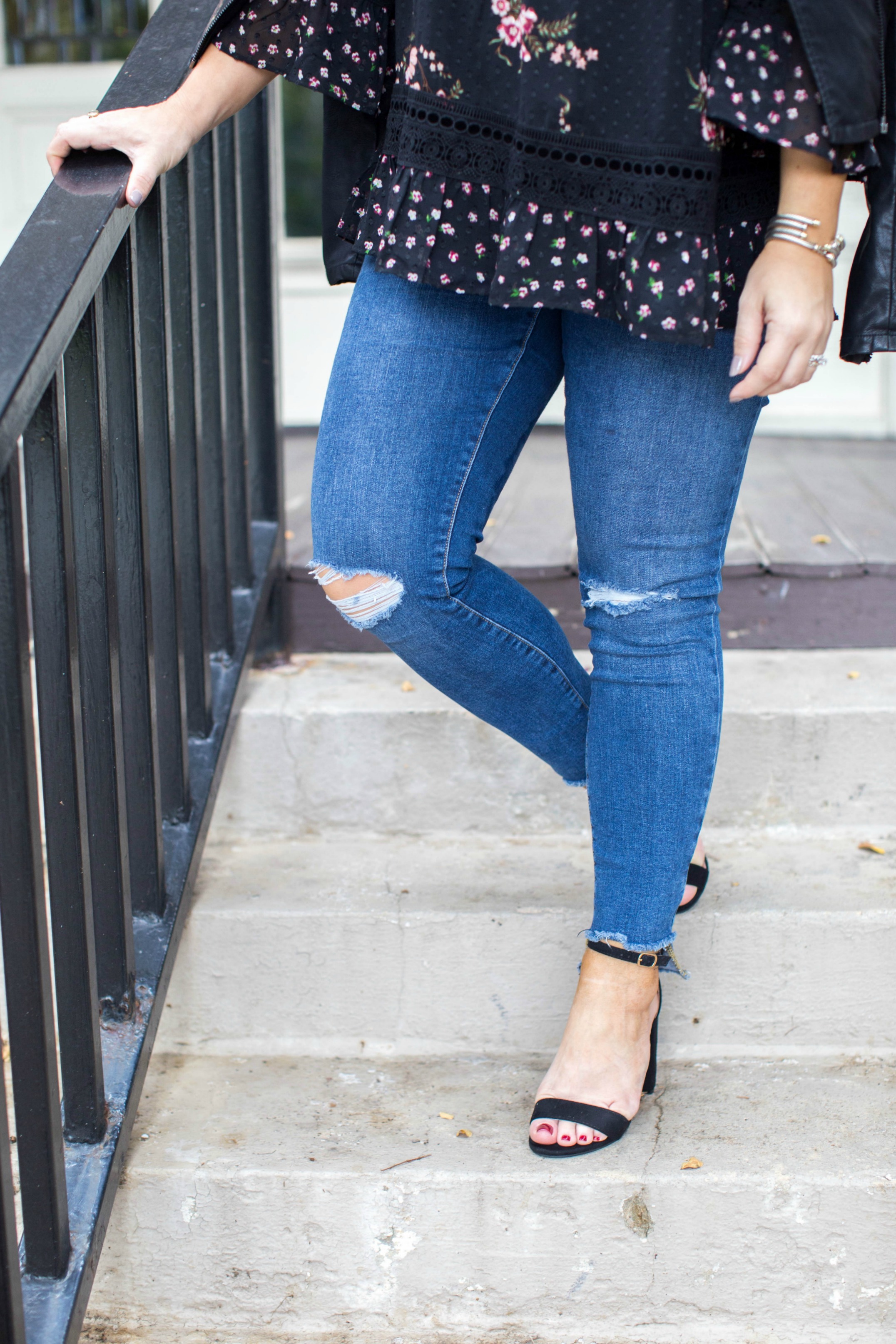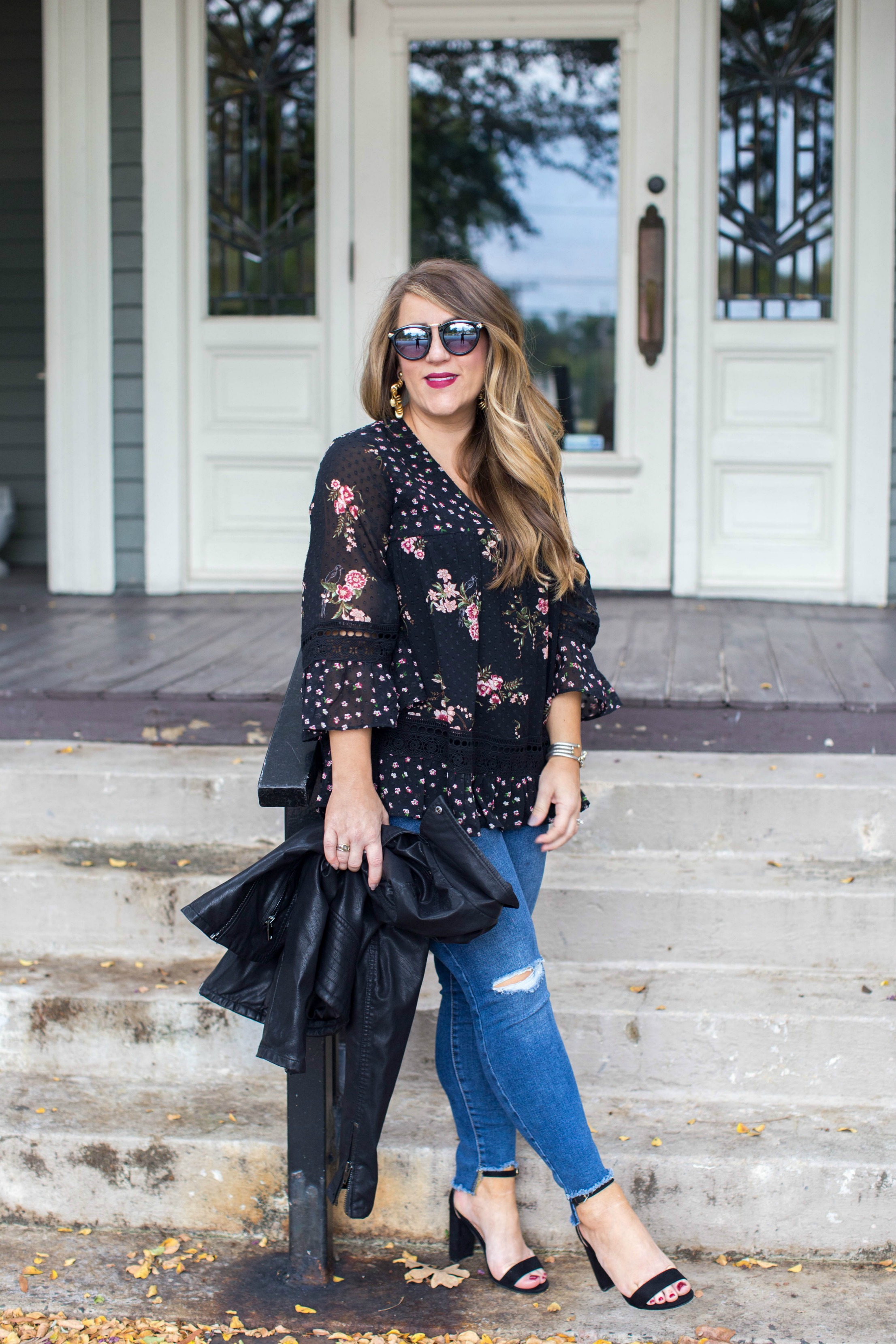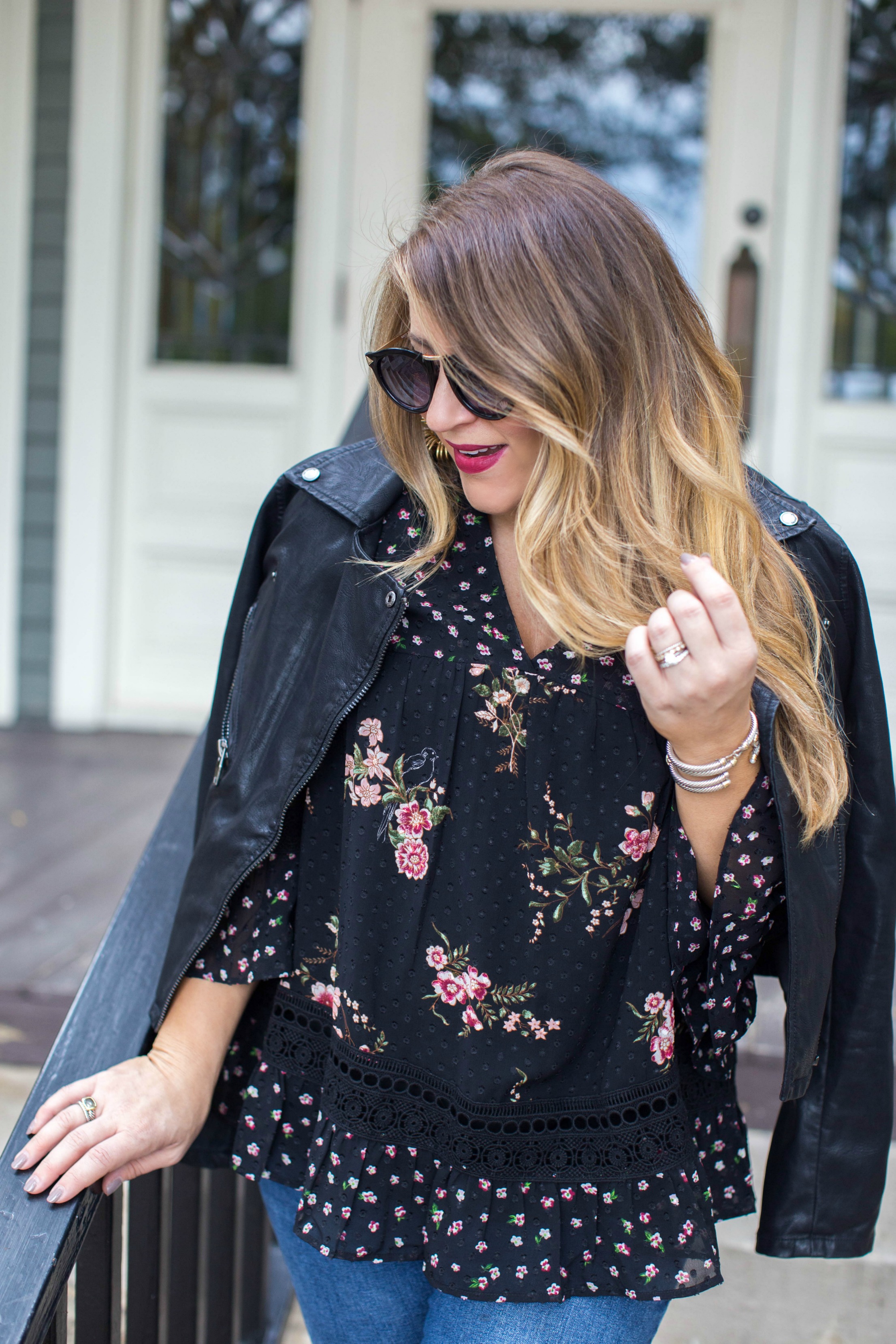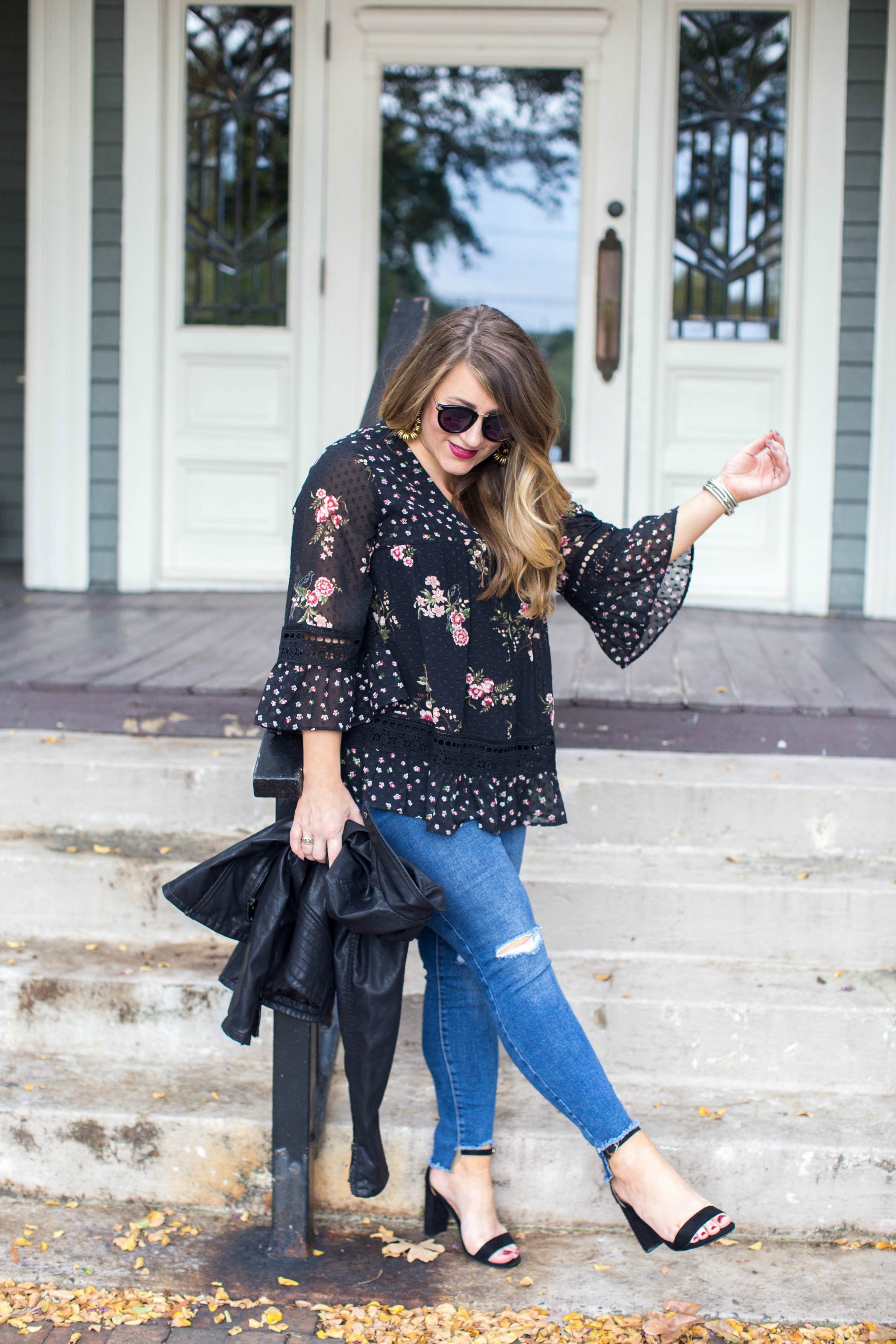 One thing we also may have done yesterday was put our tree up. I KNOW, I KNOW. I ALWAYS wait until after Thanksgiving, but this year since I'm pregnant we opted for a faux tree, so when it got delivered I just thought, "why not." We're not hosting dinner this year, so oh well. Next year back to the Thanksgiving rule though and if it counts, I didn't even decorate it. It's just a bare tree in our living room!
But speaking of the holidays (and how freaking close they are!)…here is a Monday treat for YOU!
'tis the season to give back! I've teamed up with an amazing group of bloggers to give YOU a chance to win: a $1,000 Nordstrom Gift Card, to make your holidays just a little bit sweeter!
Simply enter below by completing the rafflecopter. You'll receive one entry per completion. This giveaway is open internationally and runs until end of day 11/20. Winner will be announced here. Good Luck!
*this giveaway is in no way sponsored by Nordstrom.
Have a great day babes!