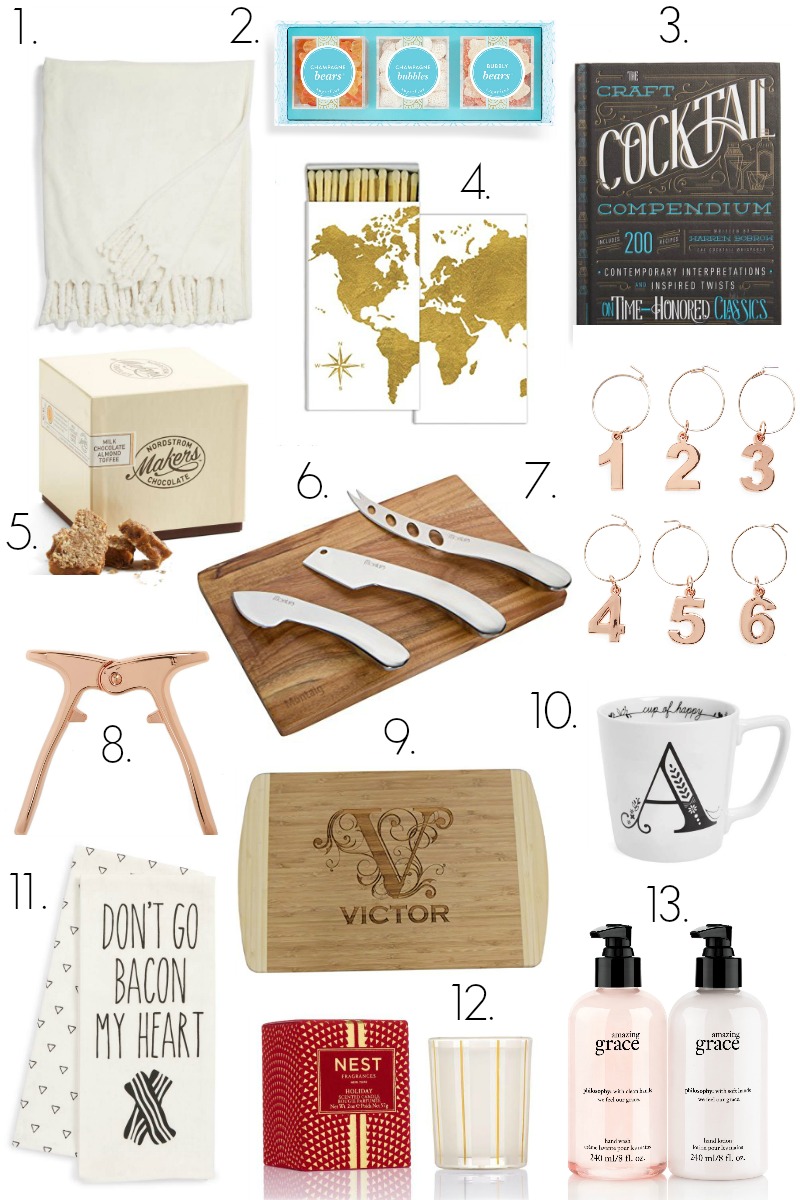 It's here y'all, my first holiday gift guide of the season! It seems crazy early, but let's all be honest, it's right around the corner. Plus, Christmas may be weeks away, but Thanksgiving is quite literally  in three weeks which means, do you have your hostess holiday gifts ready? I know people vary on their belief of hostess gifts, but regardless of who is hosting, I always like to take a little something (I typically try to keep gifts under $20/$25). But it doesn't have to be big and expensive, sometimes it's a $10 bottle of wine or even just a hand written note, but I think it just shows a little appreciation. Hosting is hard work by the way and can be extremely expensive if you are visiting a "hostess with the most-ess." I actually have a more in-depth "hostess" gift post coming Thursday, but for those more affordable gifts here I've included what I love giving in this holiday gift guide:
As you can see from the gifts #11 & #13, I always appreciate getting things for gifts that I need, but don't technically want to spend money on. A nice hand-soap, candle, etc. seem like little luxuries and definitely are, so we often don't buy them for ourselves which is why it's nice to get them from others! I always ask my girlfriends for candles for holidays and they say I always ask, and I do! I hate spending 25+ on a candle that I don't necessarily NEED, but instead want, so I always appreciate the gesture when someone buys one for me!
Also, this is also a great holiday gift guide for her if you have a coworker, etc. that you like to buy for! Everything is under $40!