This holiday rice krispies recipe post has been sponsored by Mars Wrigley Confectionery, US, LLC, Pillsbury ™ , & © 2017 Kellogg NA Co. All thoughts and opinions are my own.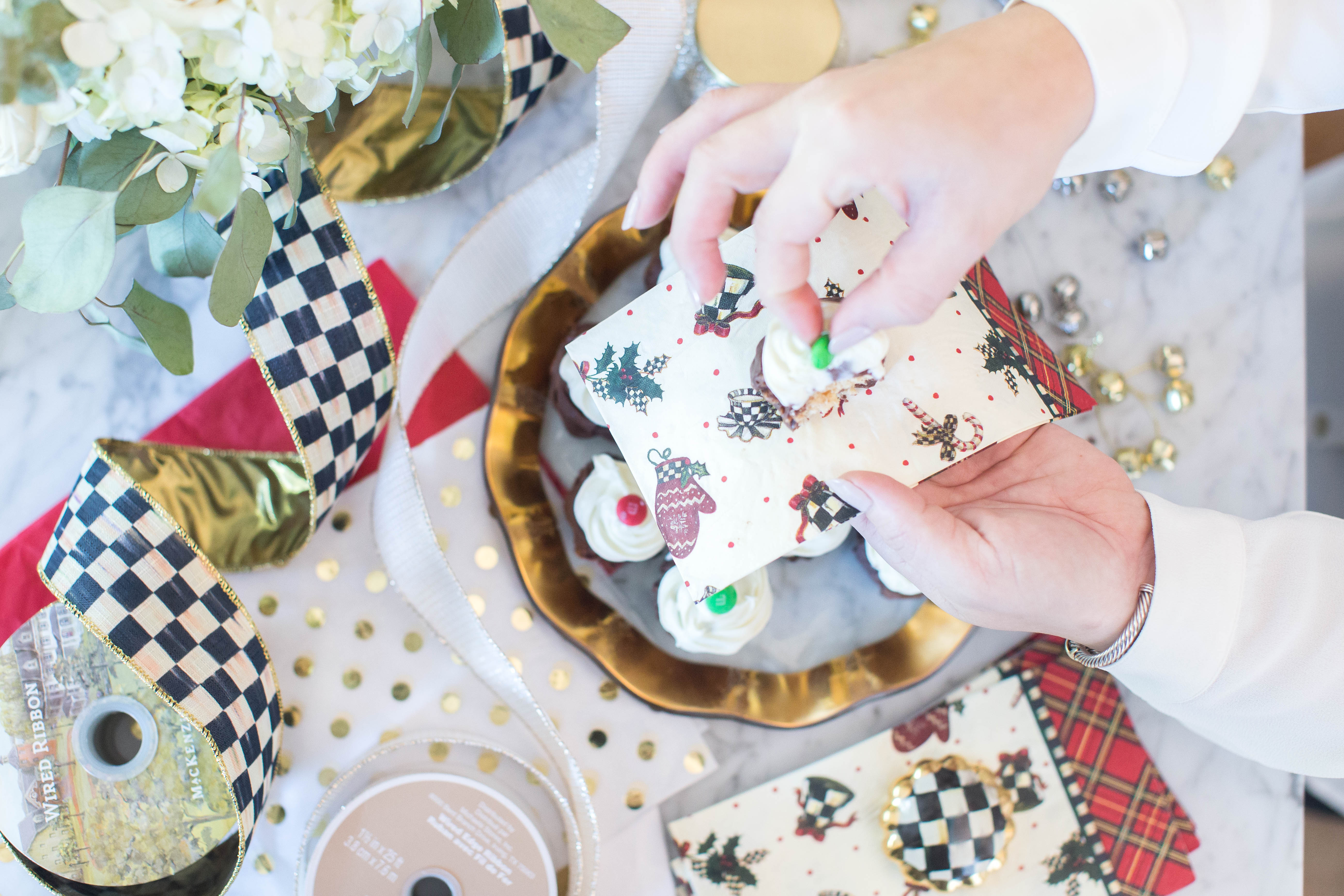 It's holiday baking season, who's ready? I love this time of year, so many goodies to try, just like this Rice Krispies recipe but I do admit, it's time consuming and I'm admittedly not the best baker on the planet! So today, I wanted to share an extremely simple recipe with y'all that was a huge hit with my husband and office-mates. Rice Krispies® treats have always been some of my favorites this time of year (okay, anytime of year actually). So this year I thought it would be fun to make them into truffle balls with M&M'S® Milk Chocolate Holiday Candies and Pillsbury™ Filled Pastry Bag Frosting (y'all these things are a GODSEND). I stumbled upon these gems when I was in Target the other day and immediately thought, "YES." I don't know if you've ever tried to fill your own piping bag, but it's not fun…it's messy. These are easy, no mess and just yes, yes, yes.
When I say this Rice Kripies recipe is easy, I mean you can pump out a batch in 25 minutes probably. That's my kind of holiday baking.
Here is what you need: (recipe makes 24)
6 cups of Rice Krispies® Cereal (how cute would the holiday version be?) Try to find a great deal on Cartwheel!
3 tablespoons of butter
1  10 ½ oz bag of miniature marshmallows
Chocolate morsels for melting
M&M'S® Truffles Milk Chocolate Holiday candies
Pillsbury™ Filled Pastry Bag Vanilla Flavored Frosting – they come in cream cheese and chocolate too! Check out this 25% off Cartwheel offer on the Target app to save on your pastry bags from 11/10 to 12/24. 
Follow steps:
Follow instructions on box for Rice Krispies® treats (I know you know how to do this!).
With small ball scoop, create 24 Rice Krispies® treat balls. They will set quickly.
Melt chocolate morsels and dip balls in until coated. I left mine to be slightly messy because I liked the look, but you can definitely polish yours off to be more round. I just melted our chocolate in a glass bowl and dipped.
Place in the refrigerator for 5-10 minutes until chocolate is hard.
Pipe frosting on with Pillsbury™ Filled Pastry Bag in desired areas. I did a simple swirl.
Top with M&M'S® Milk Chocolate Holiday candies and place on decorative tray for your holiday party or own personal enjoyment!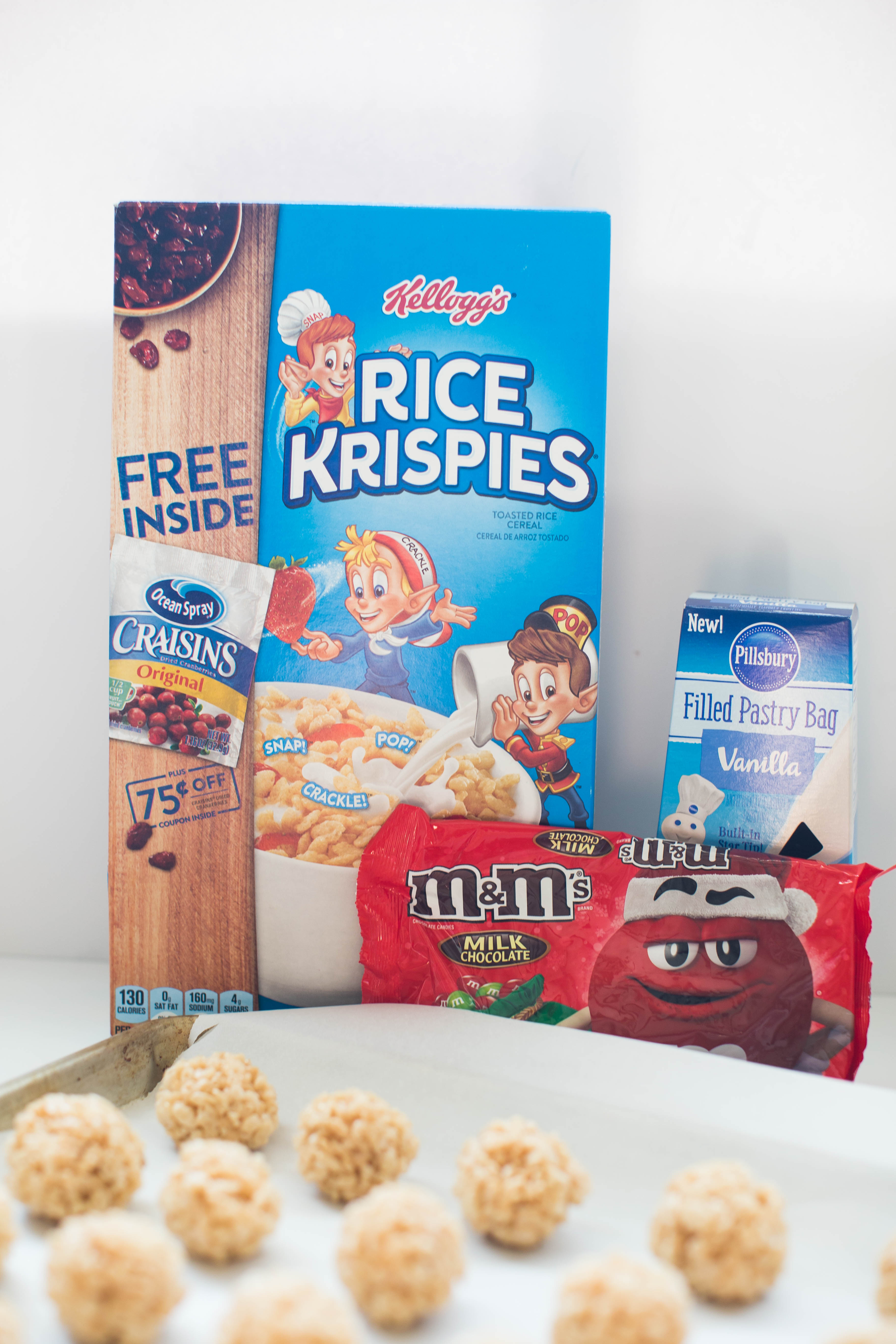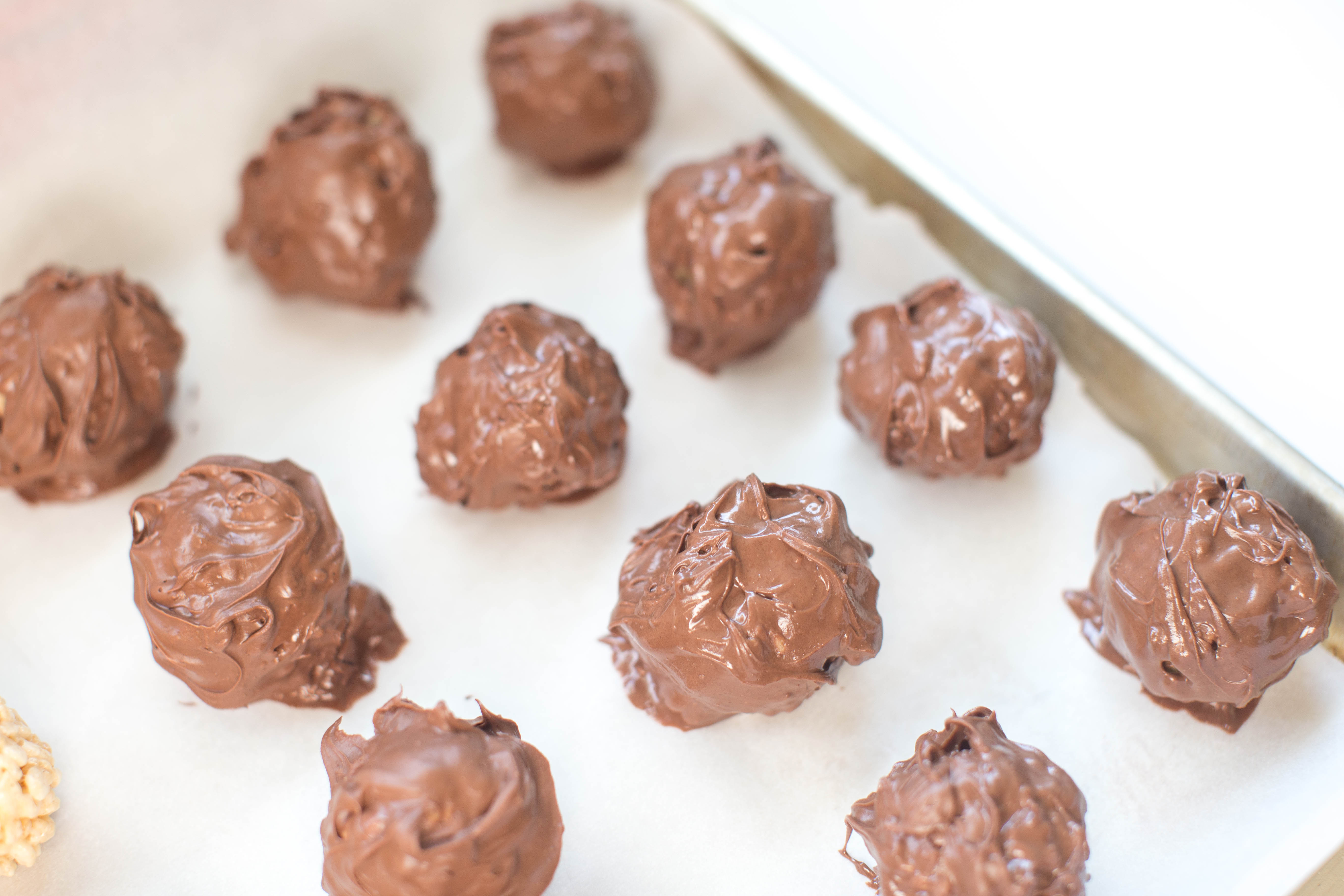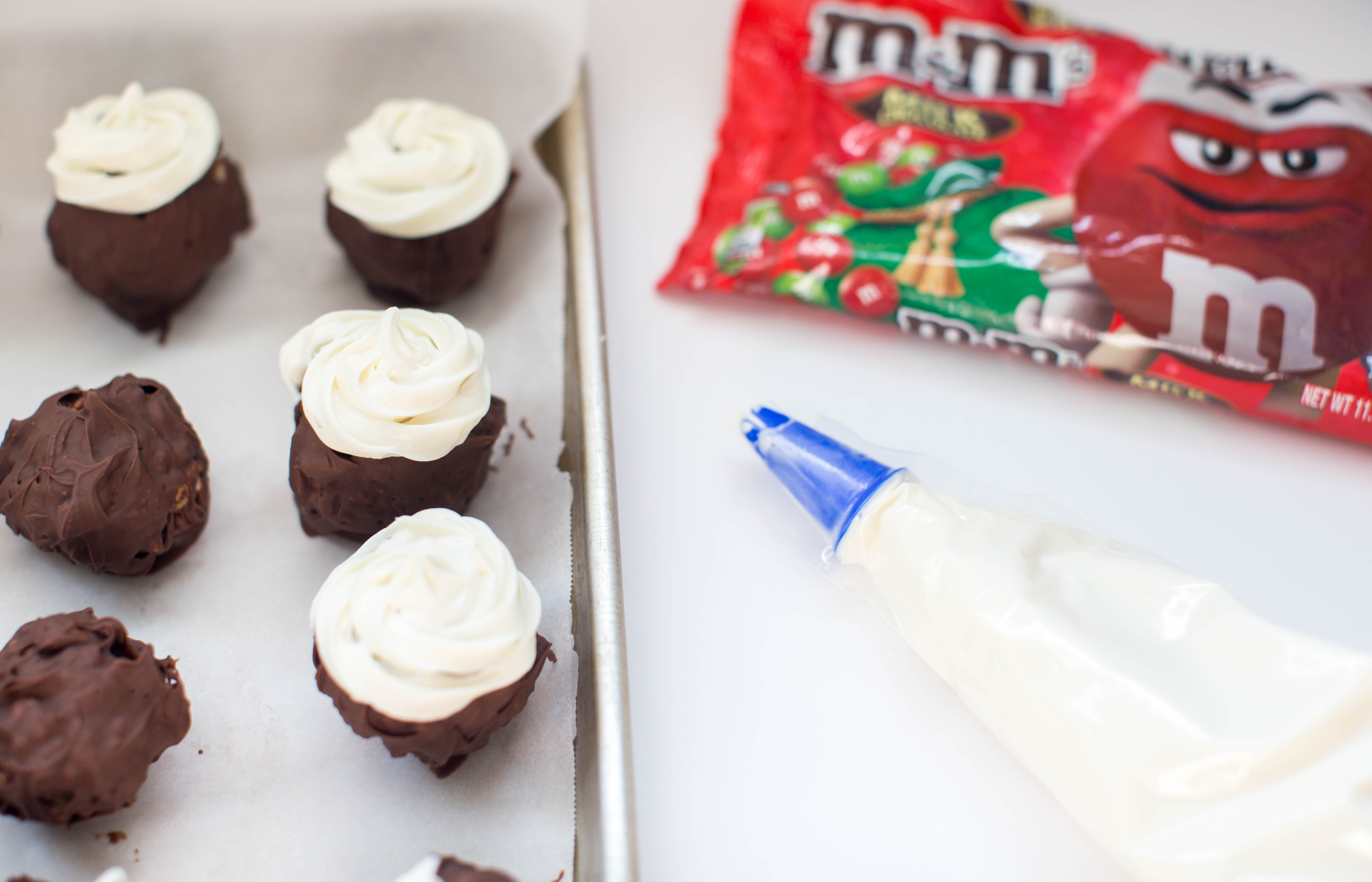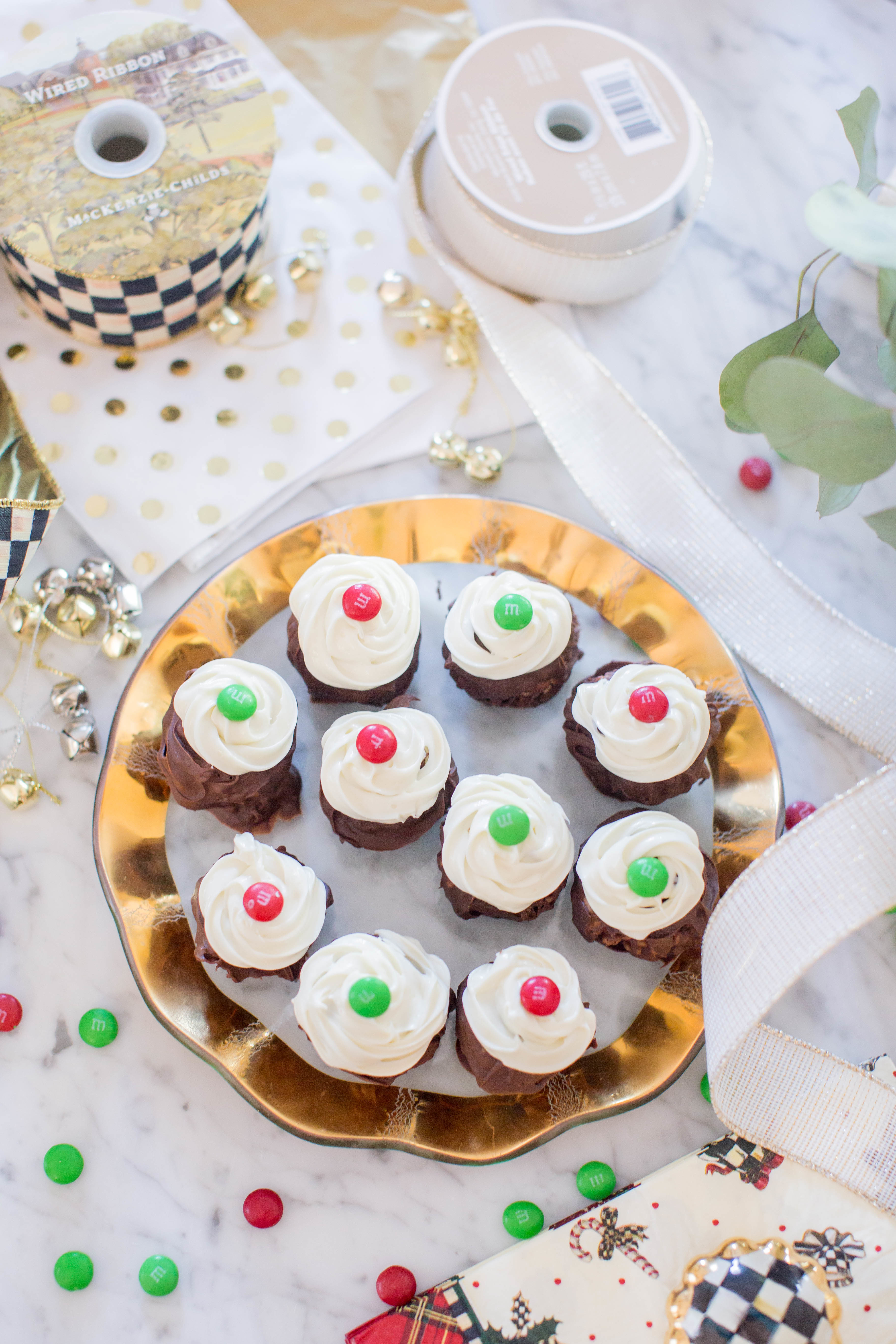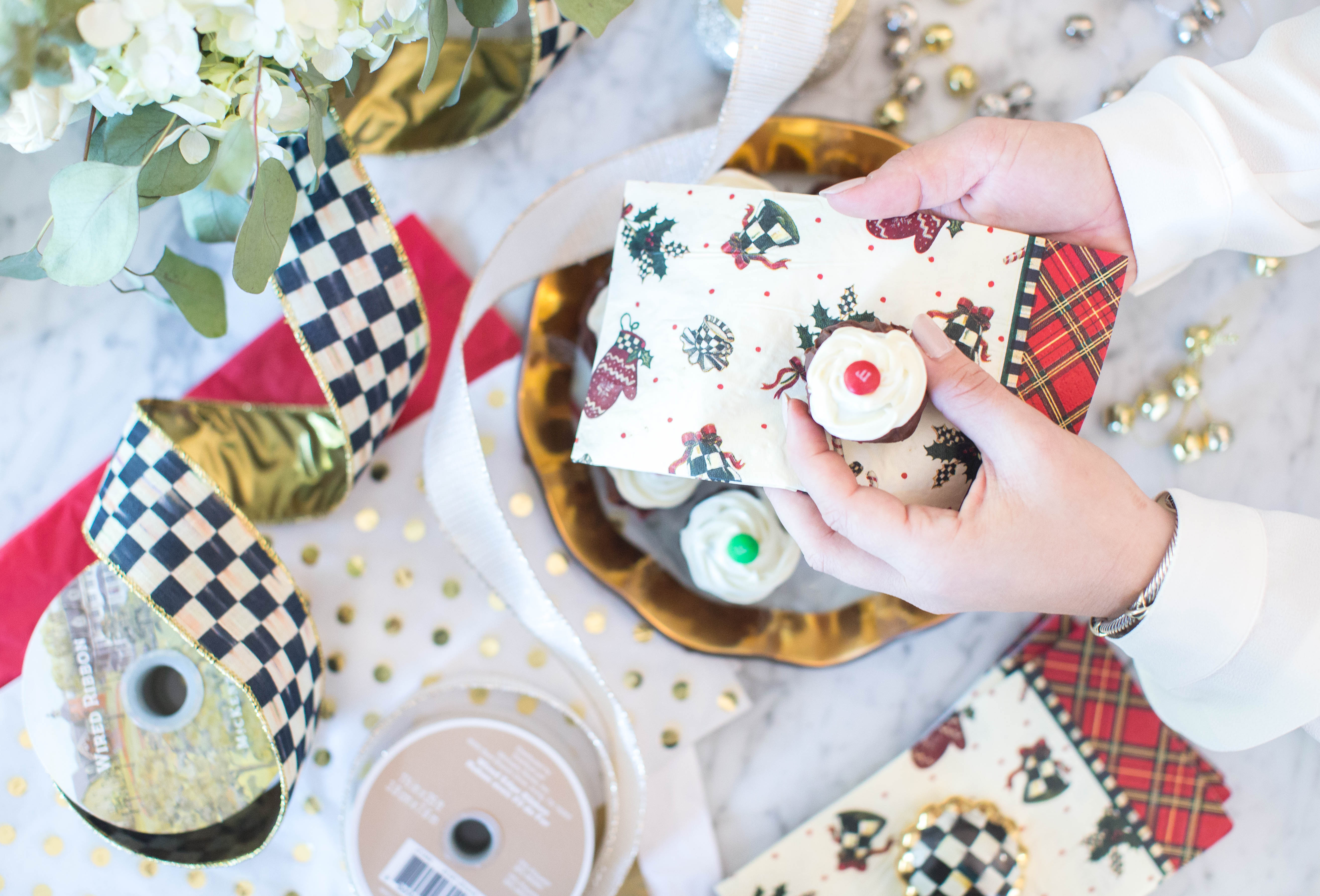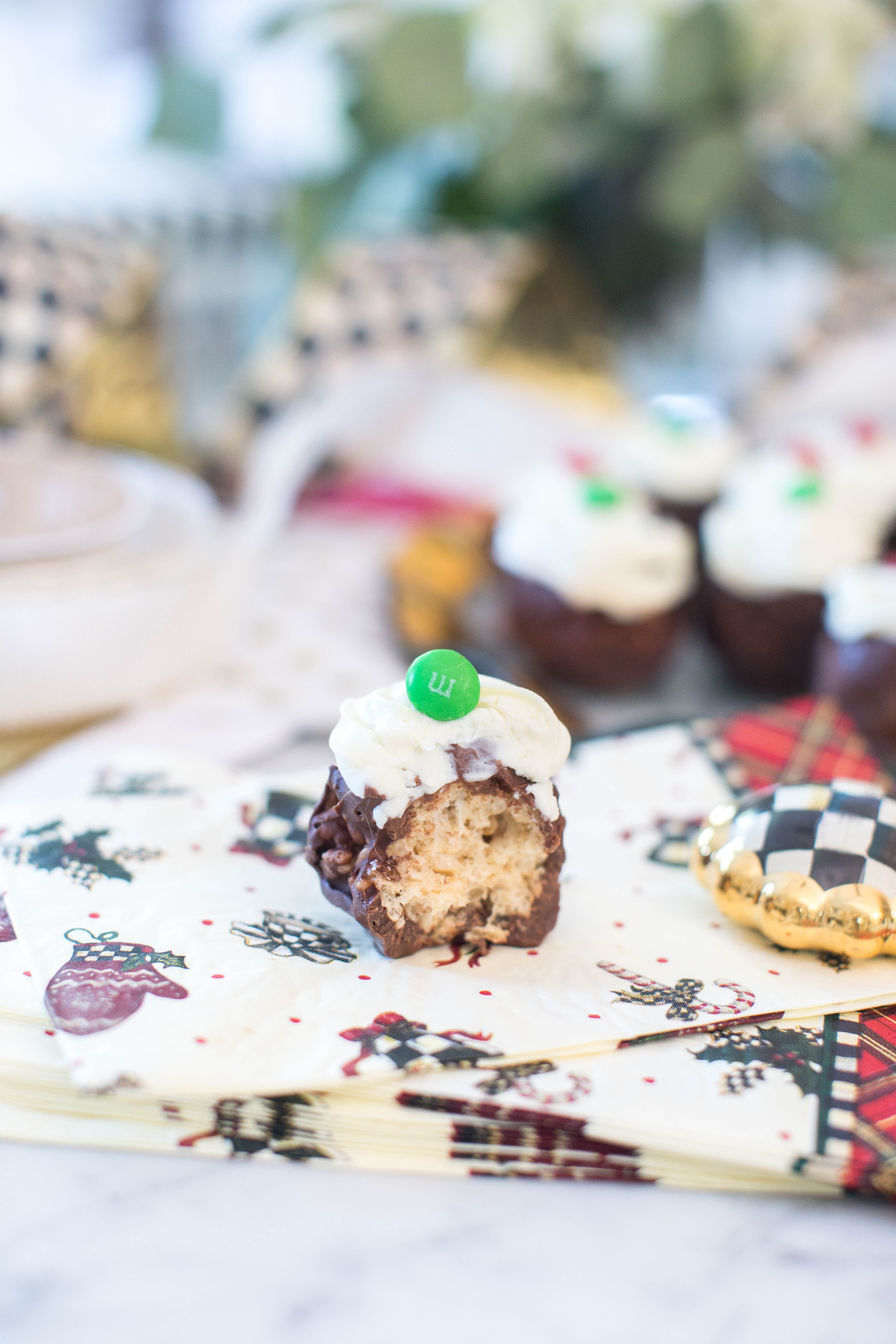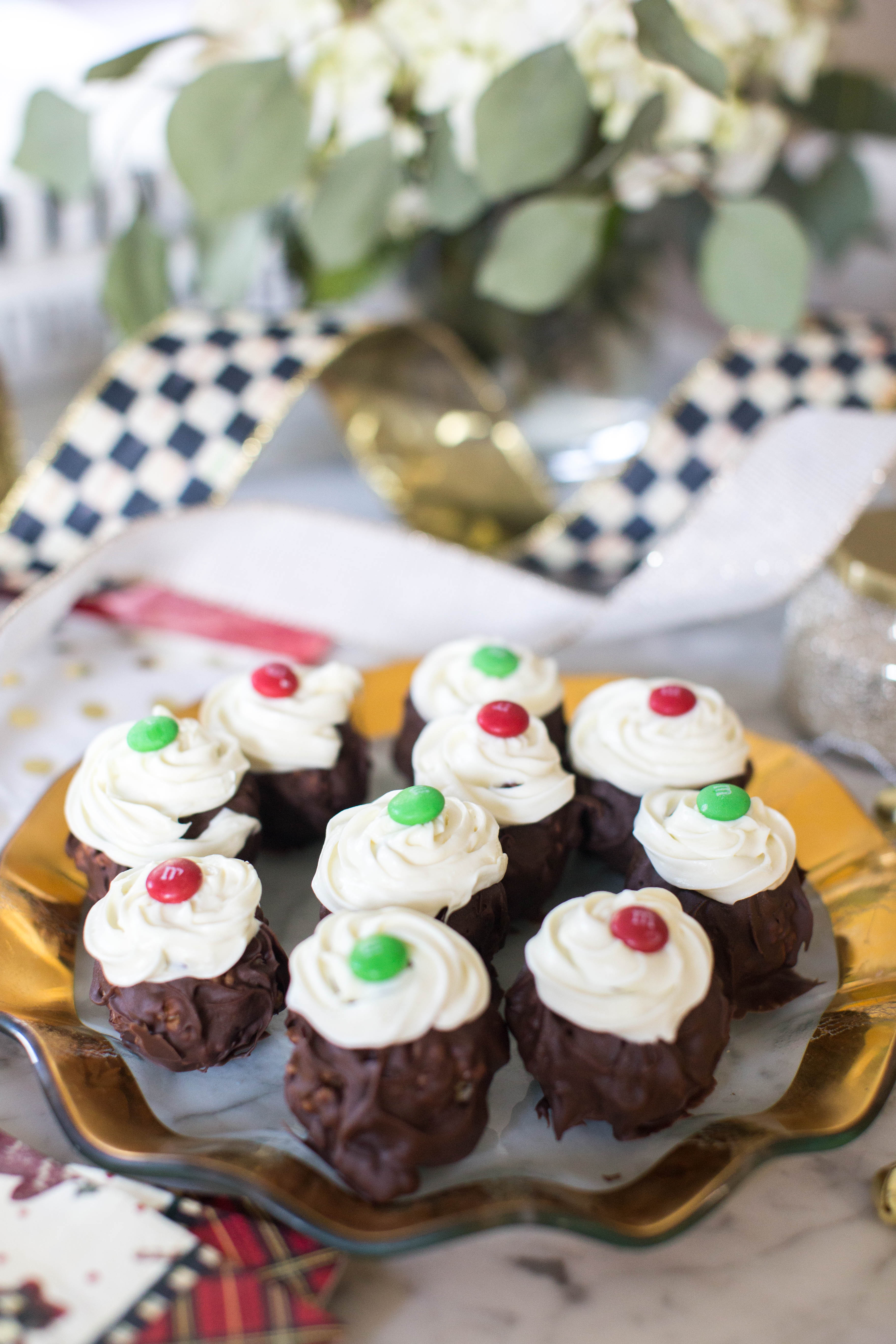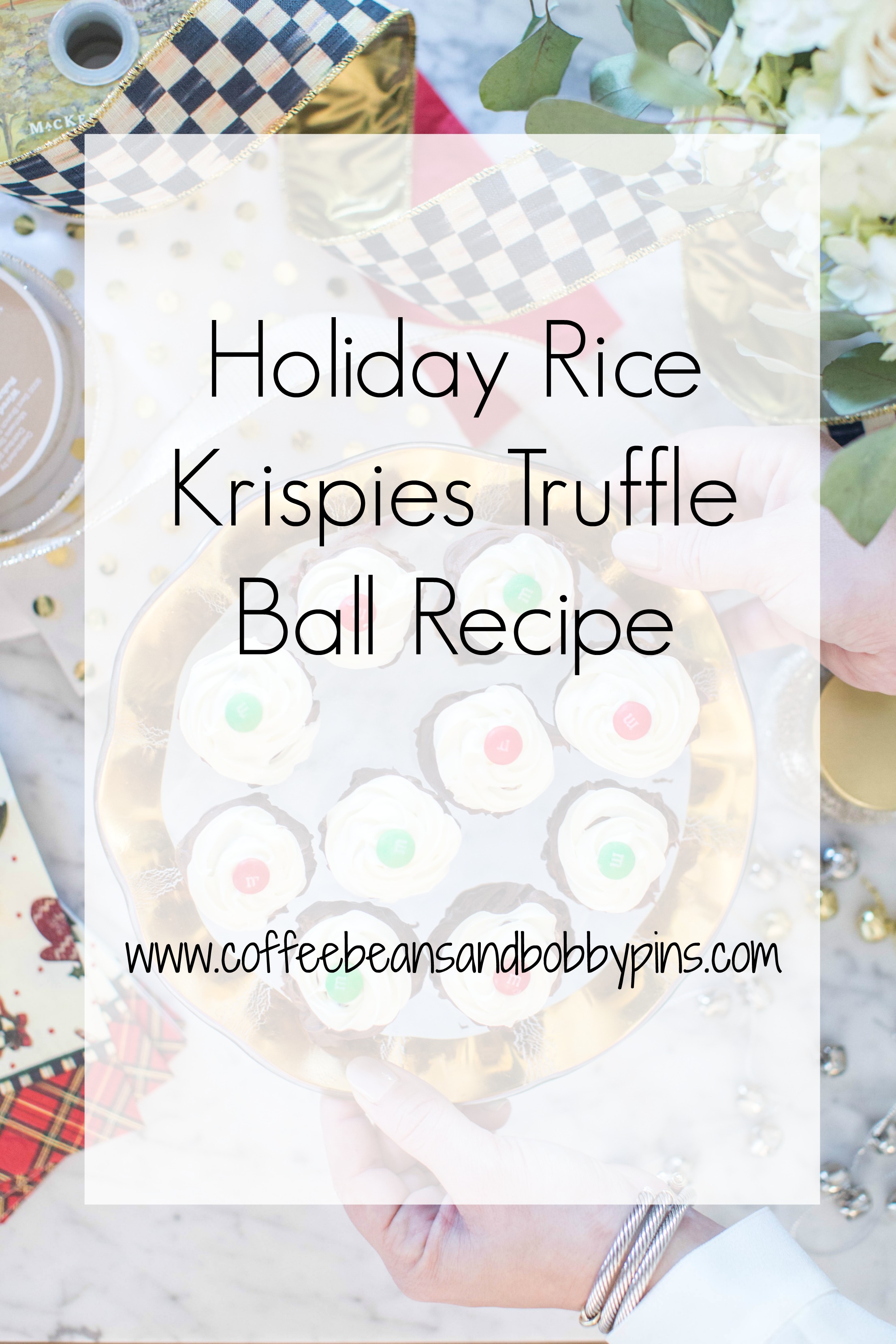 Our batch of Rice Krispies recipe made 24 balls and I maybe ate 4 within the time span of using the pastry bag, oops. After making these, I also thought mixing in the M&Ms into the Rice Krispie treats would be cute so when you bite, you get a chunk of M&M in the Rice Krispies® treats too!
Also, I just wanted to share that for every original photo of a Rice Krispies treat posted to Facebook, Twitter, or Instagram non-private account between September 1, 2017 and January 1, 2018, including the hashtag #treats4toys in the post, Kellogg Company will donate $10.00 to Toys for Tots(R) (up to $50,000 total), which will be used to help buy toys for needy children in the U.S. Isn't that amazing? Another reason why I love that company and Rice Krispies® treats! We always donate to Toys for Tots during the holidays, it makes my heart happy!
And I hope this recipe makes your heart happy. If you have an easy go-to recipe for the holidays, leave it below! I'd love to check it out!
Happy Tuesday and thanks for reading friends!
XX