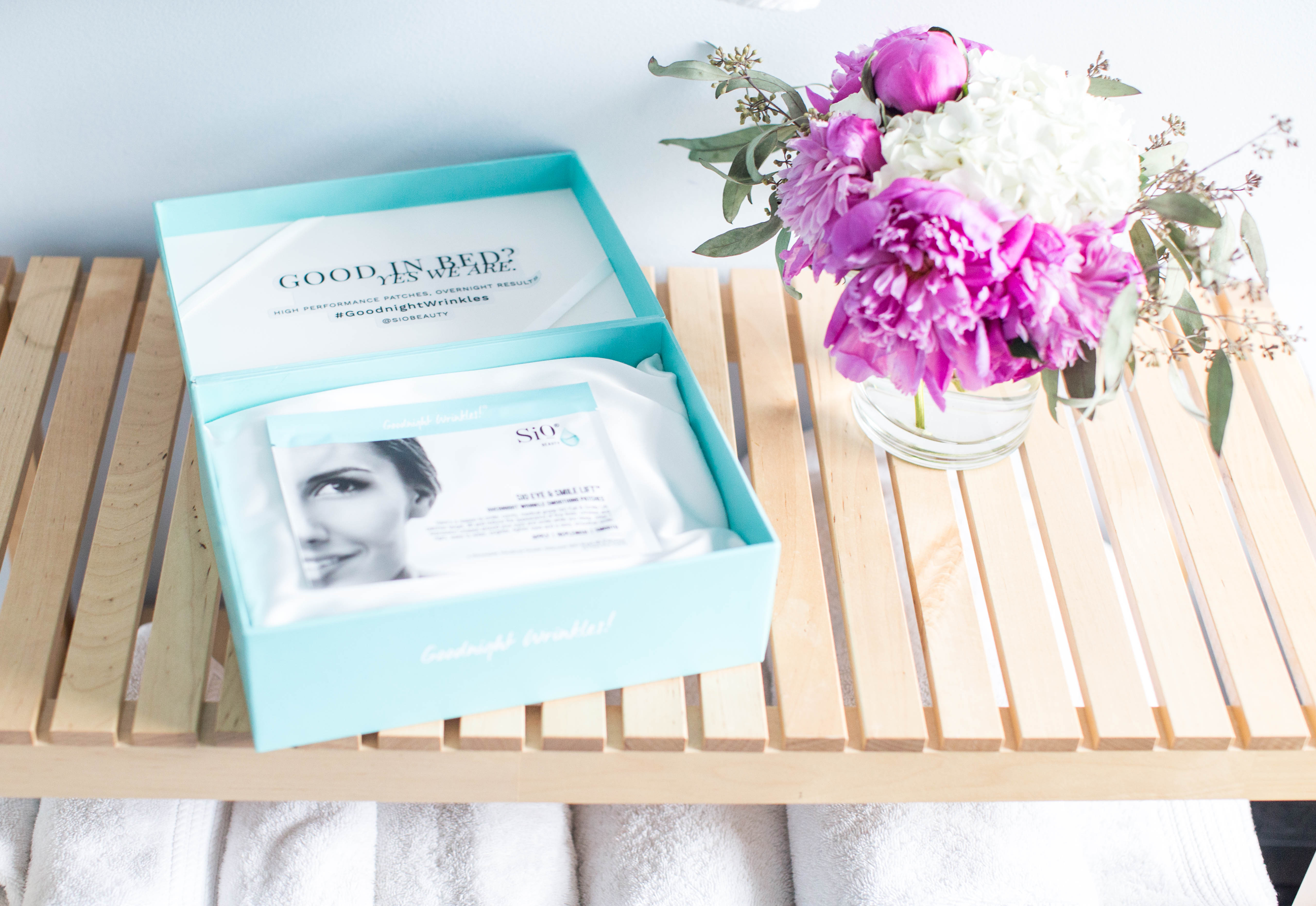 PJs (similar) / Bedding / SiO Patches
I had a realization the other day, I'm getting "old." I say that because while 30 seems far from old (and is, I'm well aware), I'm still getting older which is old to me since I've never been 30 before, haha. Make sense…? 🙂 I'm sure this pregnancy is partly to blame, but I feel like I'm constantly looking tired and wrinkles are popping up in places that I never noticed before (hello 11's)! UGH. I wish I could go back and tell my 16 year old self not to even think about getting in that tanning bed, or that that suntan oil is NOT a good idea, but I can't. So instead, I have been trying my best to actually establish a skincare routine to try and at least make sure my 30's don't affect my 40s, 50s, 60s, etc.
They always say that later in life is too late to save your skin, so hopefully 30 isn't the WORST time to start. Recently, I was invited to try out SiO beauty pads and have to admit, I was skeptical. I don't particularly like things on my face when I sleep, but since they work during these hours, they appealed to me considering you're not wasting daytime hours to cream, exfoliate, hydrate, etc. I'm tired just thinking of all the things I should be using for my skin right now… but sleeping while "beautifying" that's something I could actually do. Plus, I didn't even notice they were there and they didn't affect my sleep at all!  The SiO beauty wrinkle smoothing patches are multi-use (I've been using my under eye patches for over a week now) medical-grade silicone patches – contoured to fit and flex like a second skin. They are supposed to plump and remove wrinkles while you sleep and I have to say, I have noticed my skin is definitely smoother in the areas I use them when I wake up in the morning! Since we're all skeptics about beauty products, I wanted to know what other women were saying and therefore took to the interwebs to read reviews. Most women, 9/10 actually, said they definitely saw smoother skin and results. SOLD.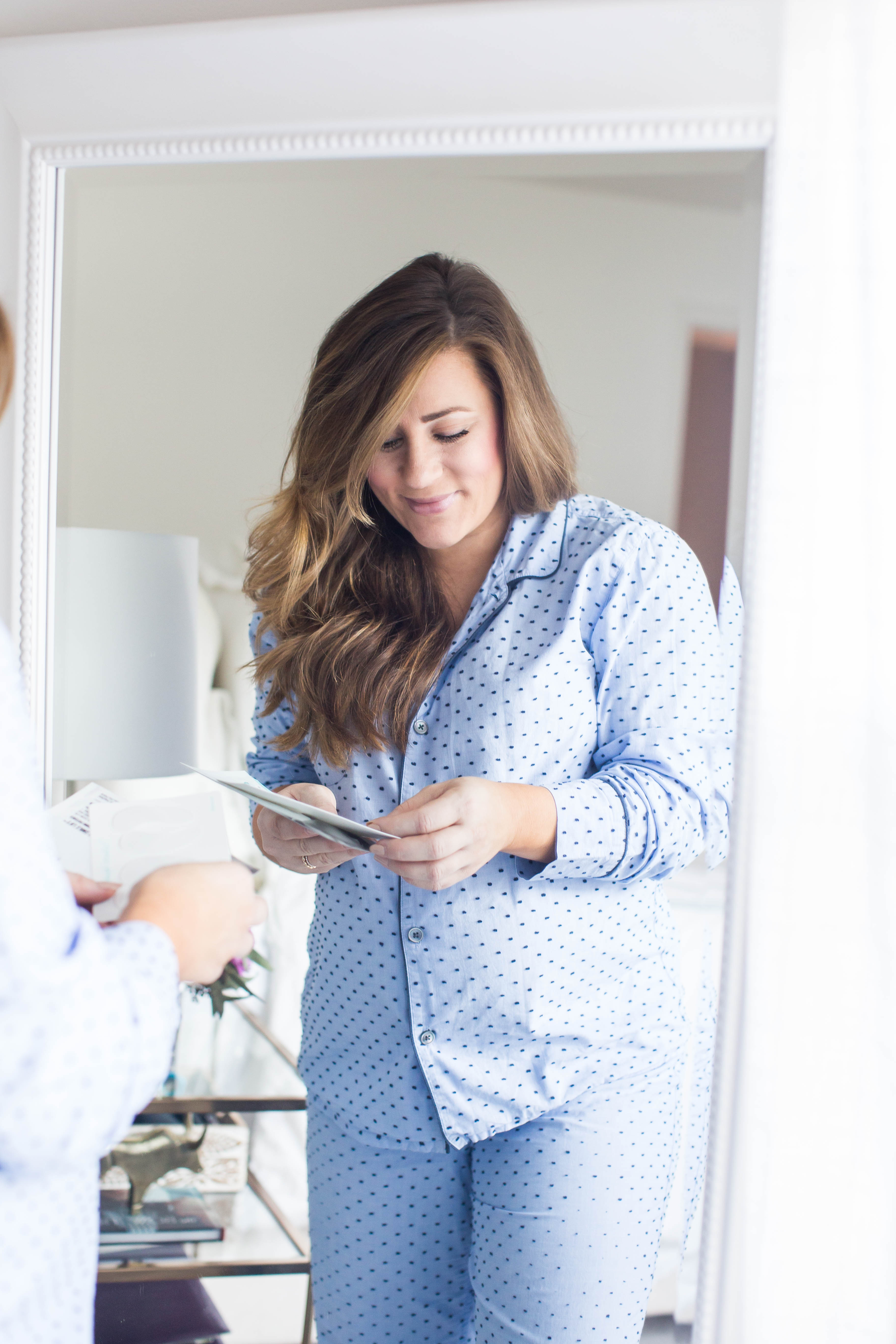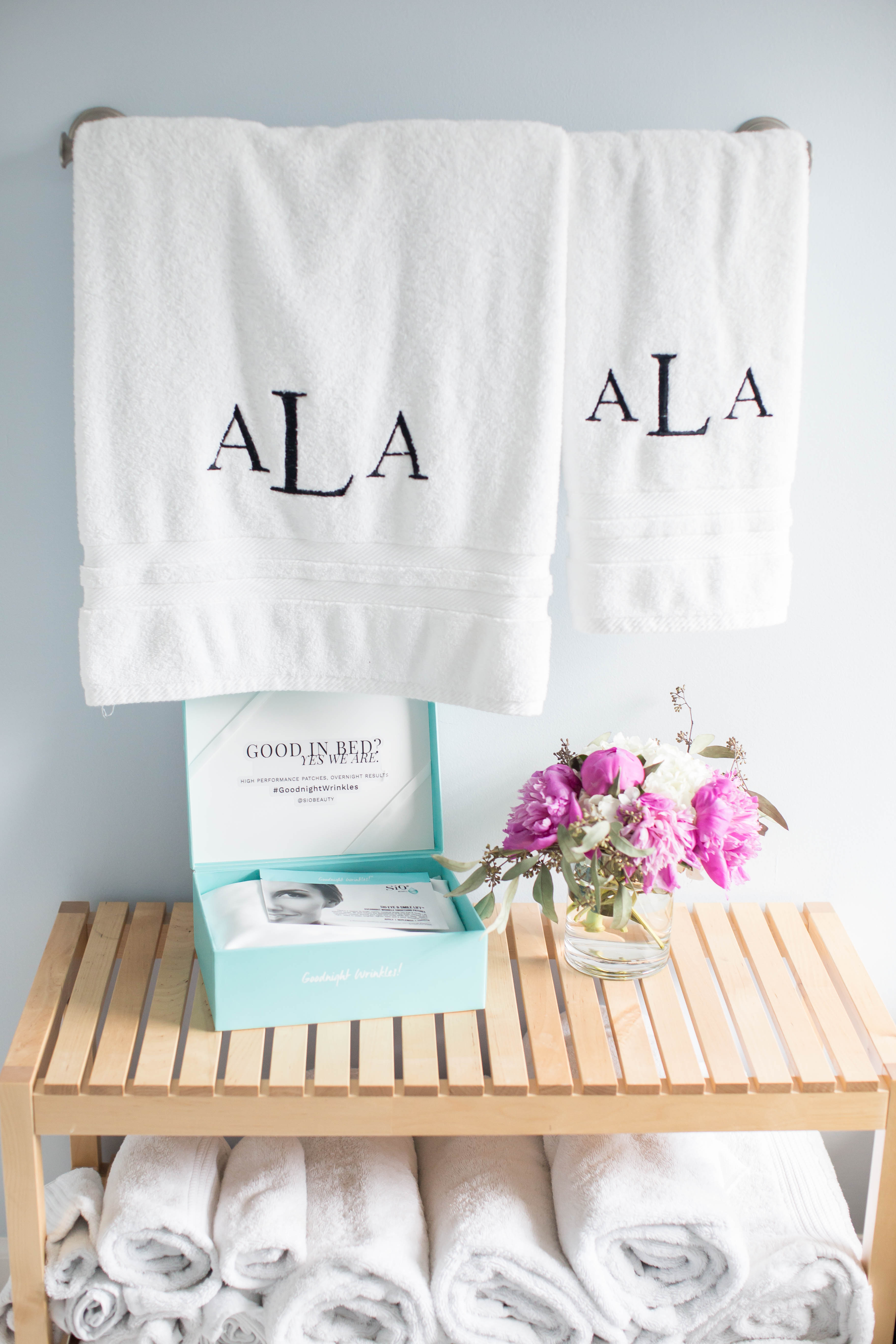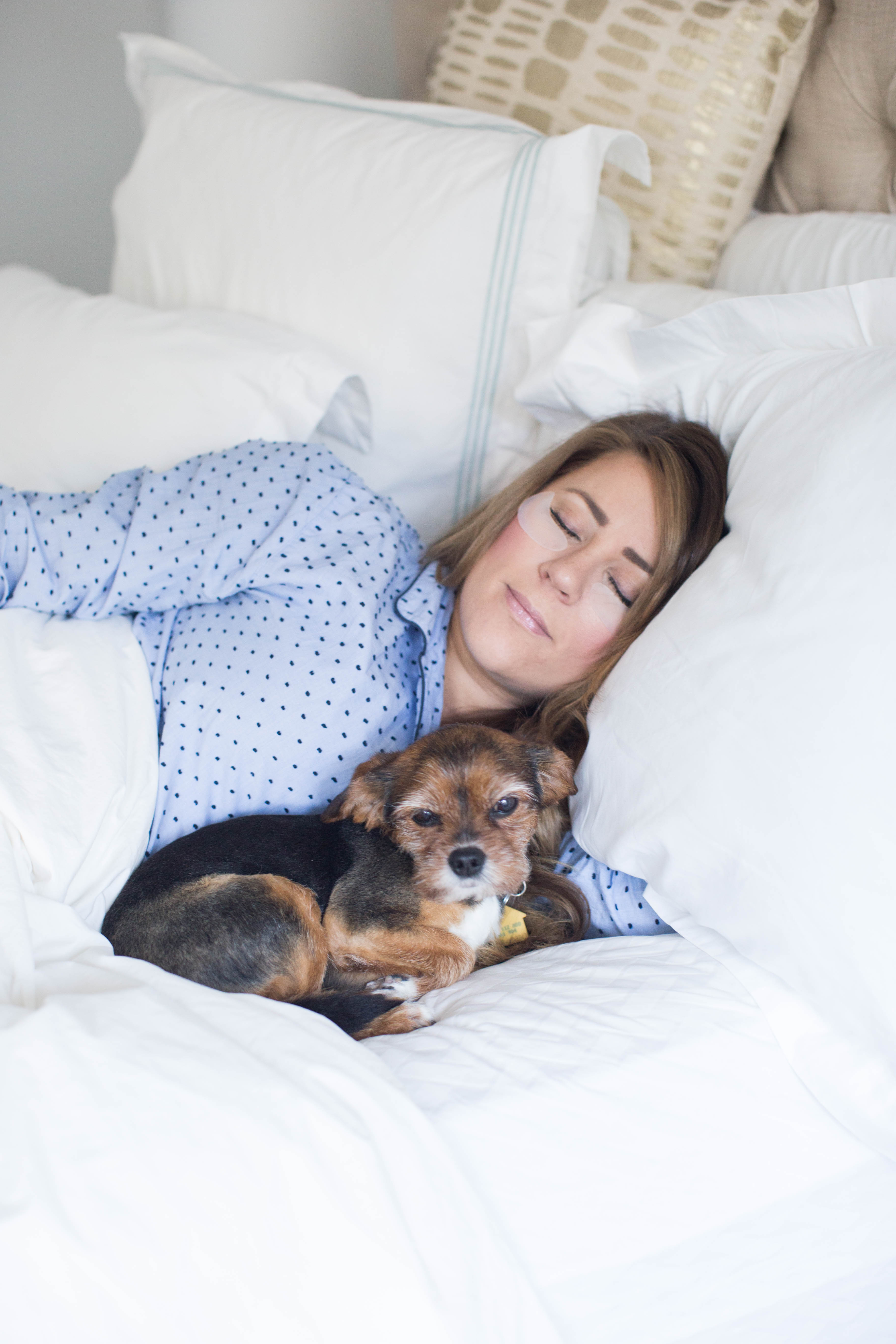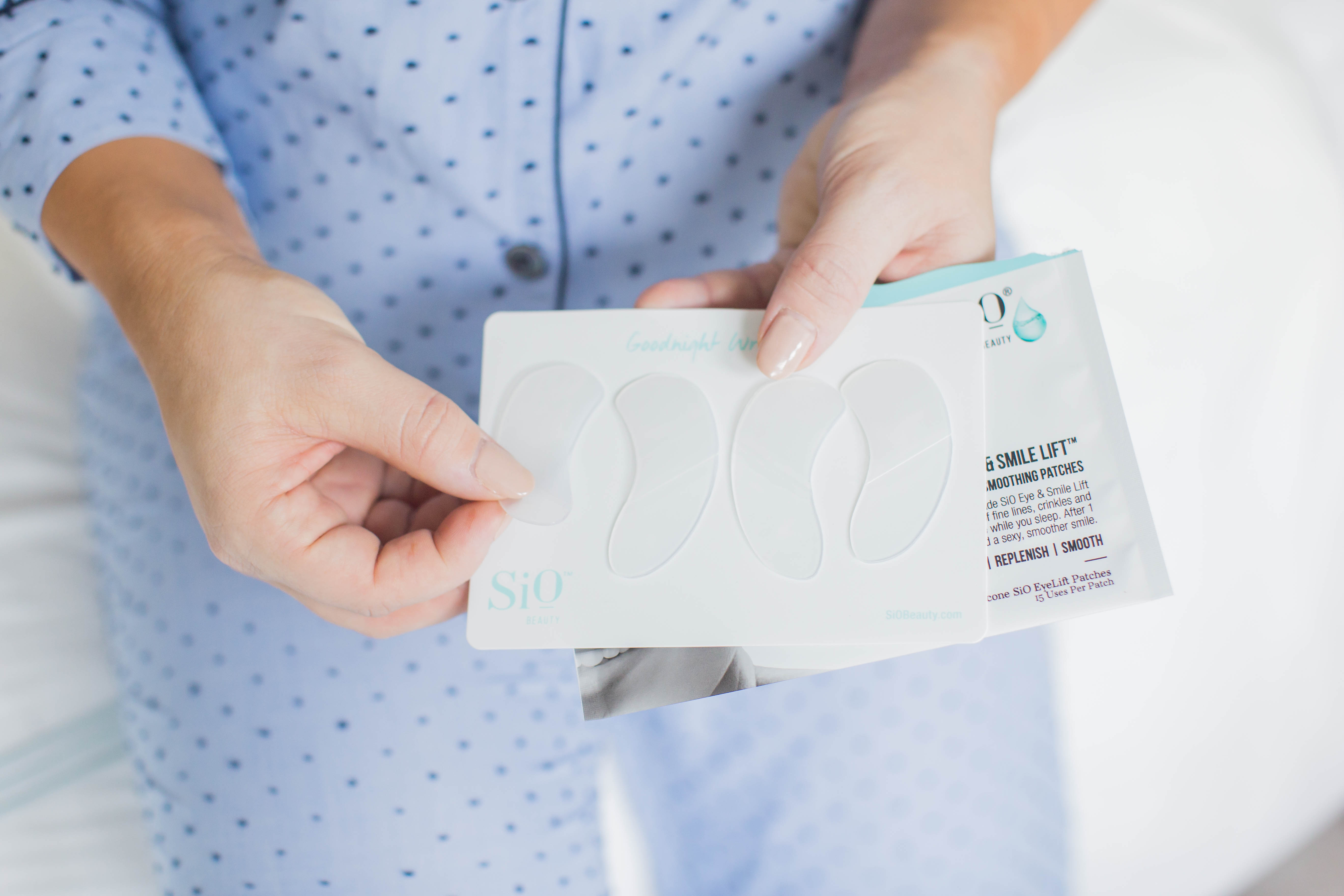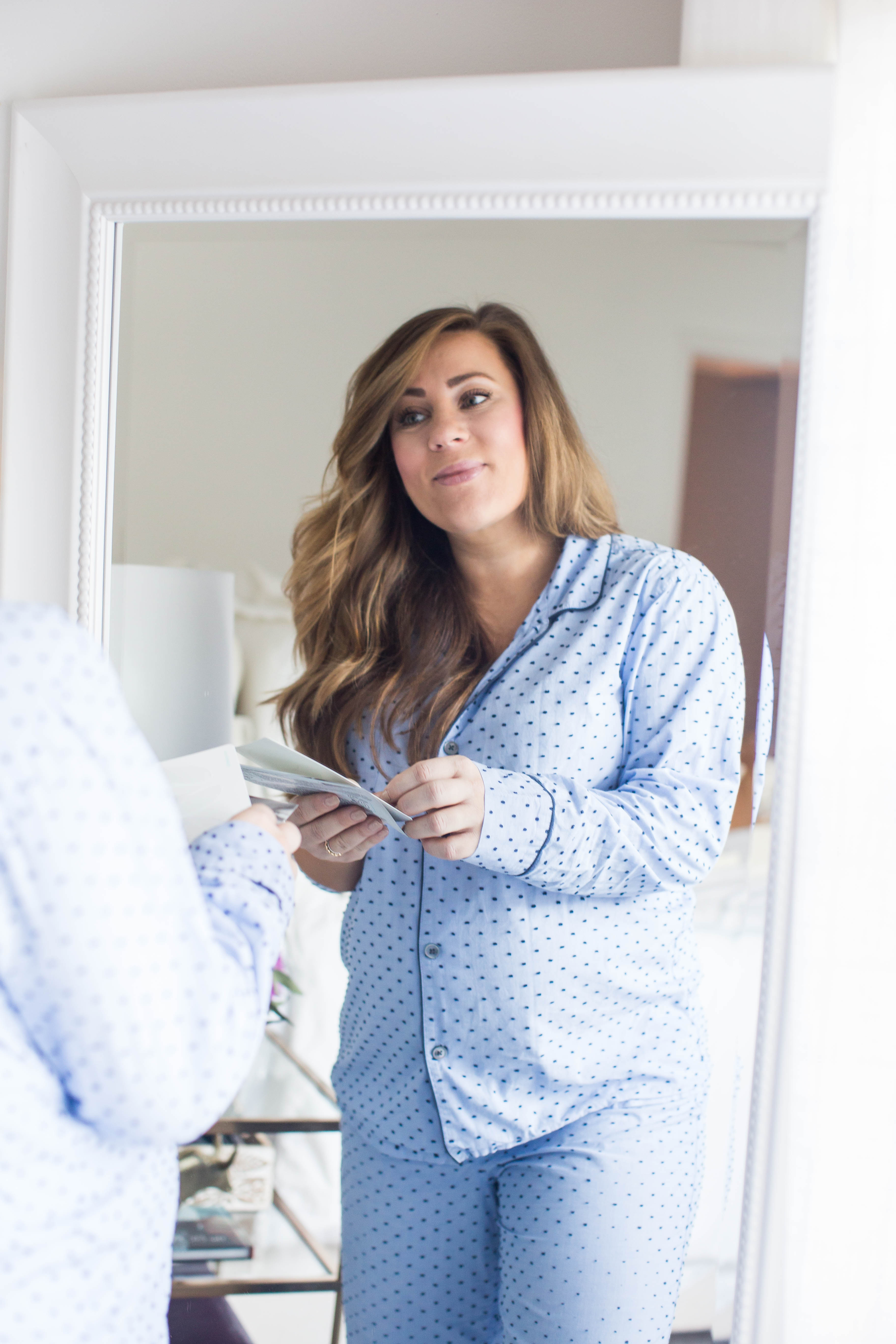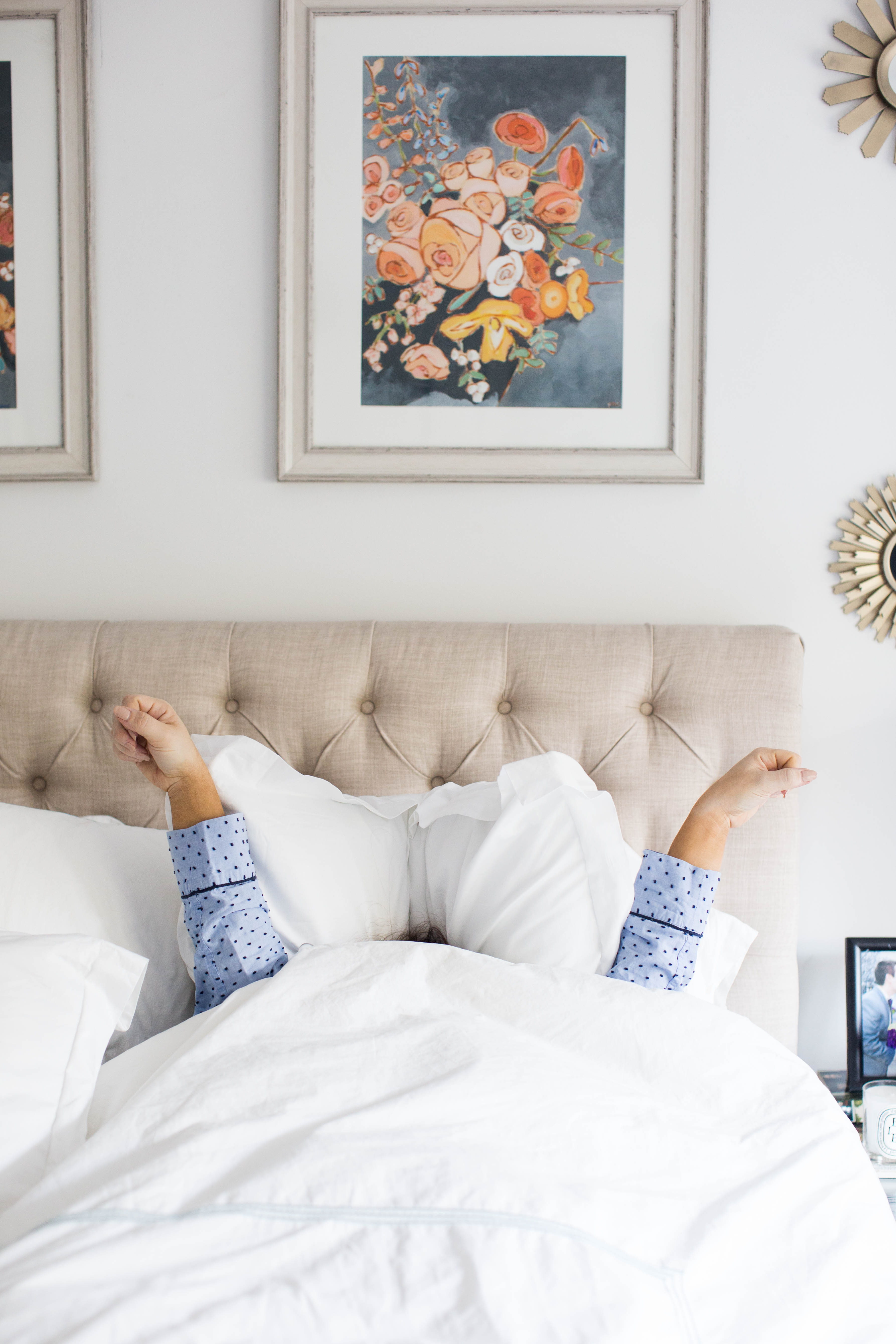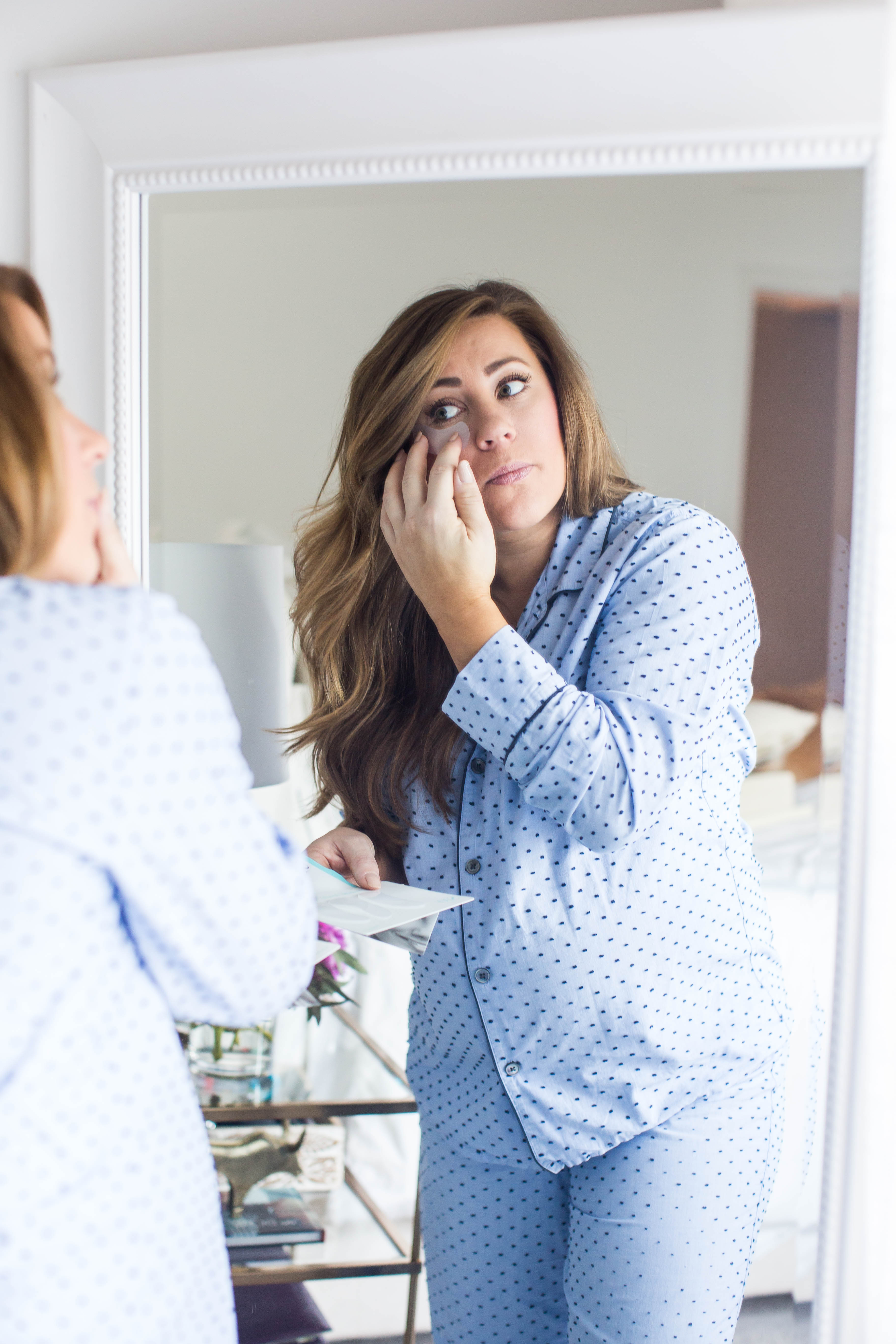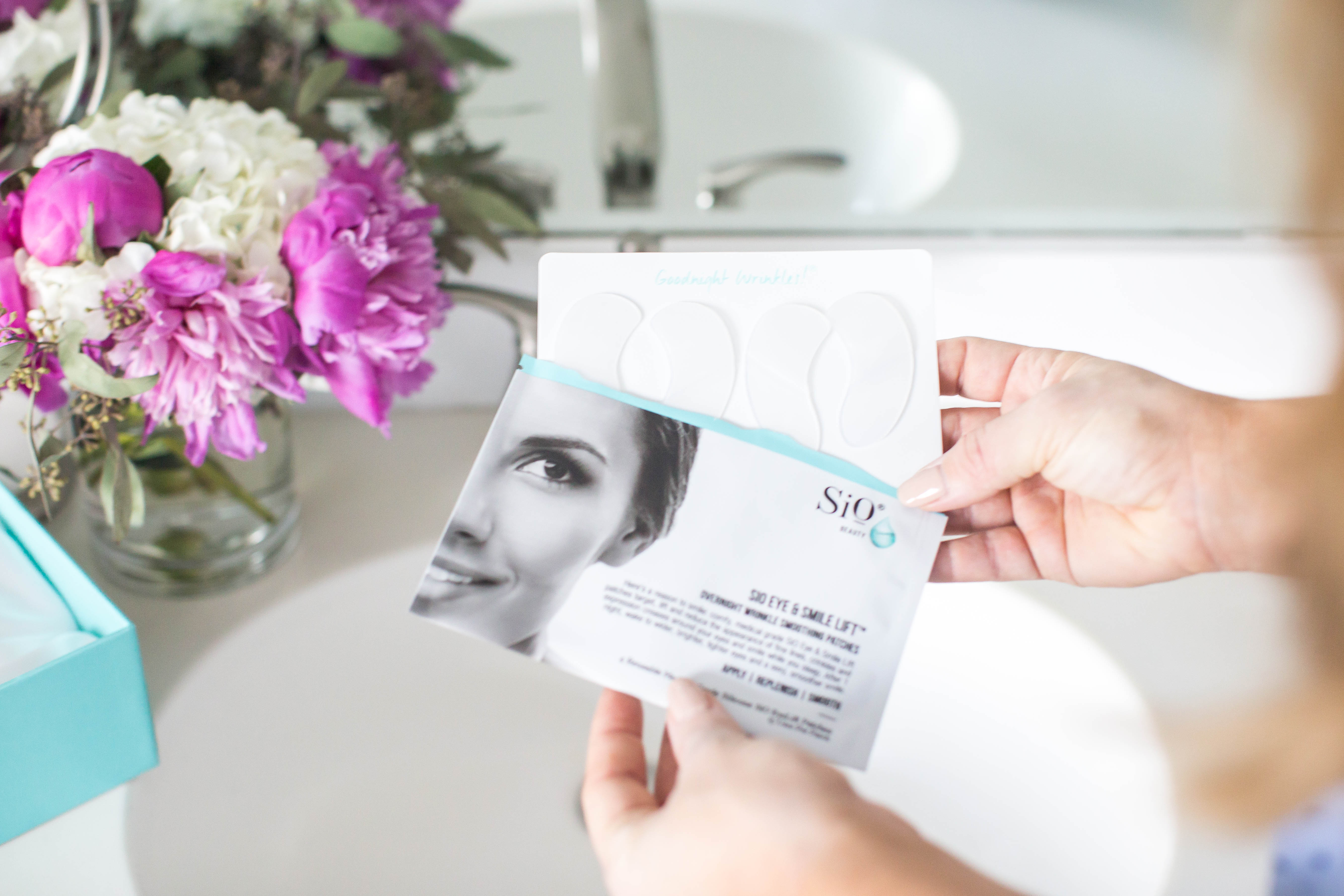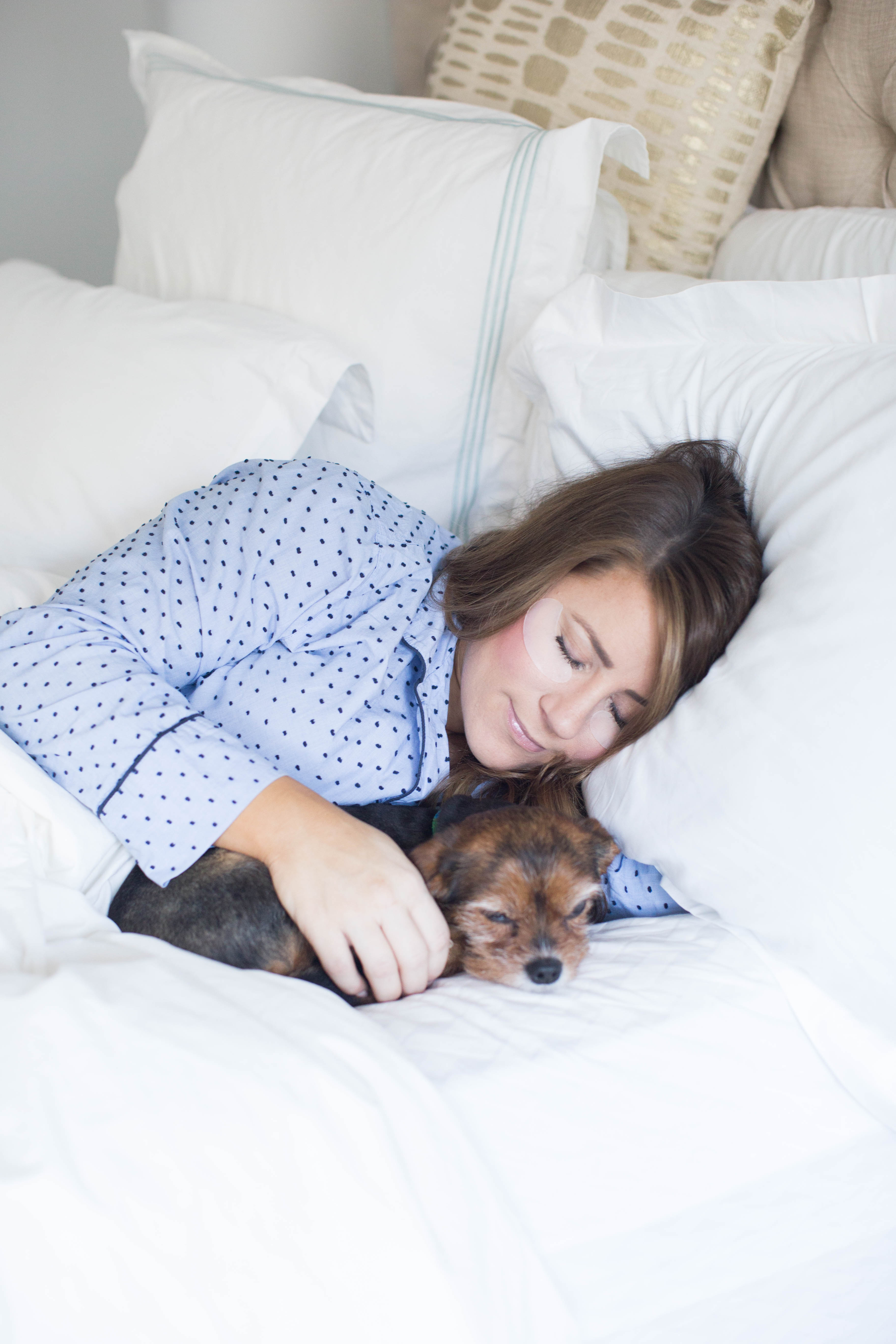 While I tried the SiO beauty Eye and Smile life pack, I'm definitely also interested in checking into the chest pad. I definitely notice wrinkles after sleeping in the décolleté area and this spot should not be ignored I've read. Of course, I am fully aware that these patches should be used in conjunction with other products, but I say start with what's easy and work your way up! I am definitely interested in checking into these pads and in the meantime, I am absolutely loving the results I'm seeing with SiO beauty and will continue to use them each night (or every other when I remember, just being honest!).
Annnnnd, if you're a stocking stuffer lover, these would make excellent gifts for the holidays for those beauty lovers in your life. Plus, I think for a 2-3 week use, they are very reasonably priced, so go at it!
Have you tried silicone patches before? I'd love to know your experiences (and I know, I'm totally not sleeping in those pics, but I wanted to demonstrate they are comfy and don't bother me, or Bella a bit!). 🙂
Have a great Thursday friends, one day closer to the weekend and I am a-ok with it!