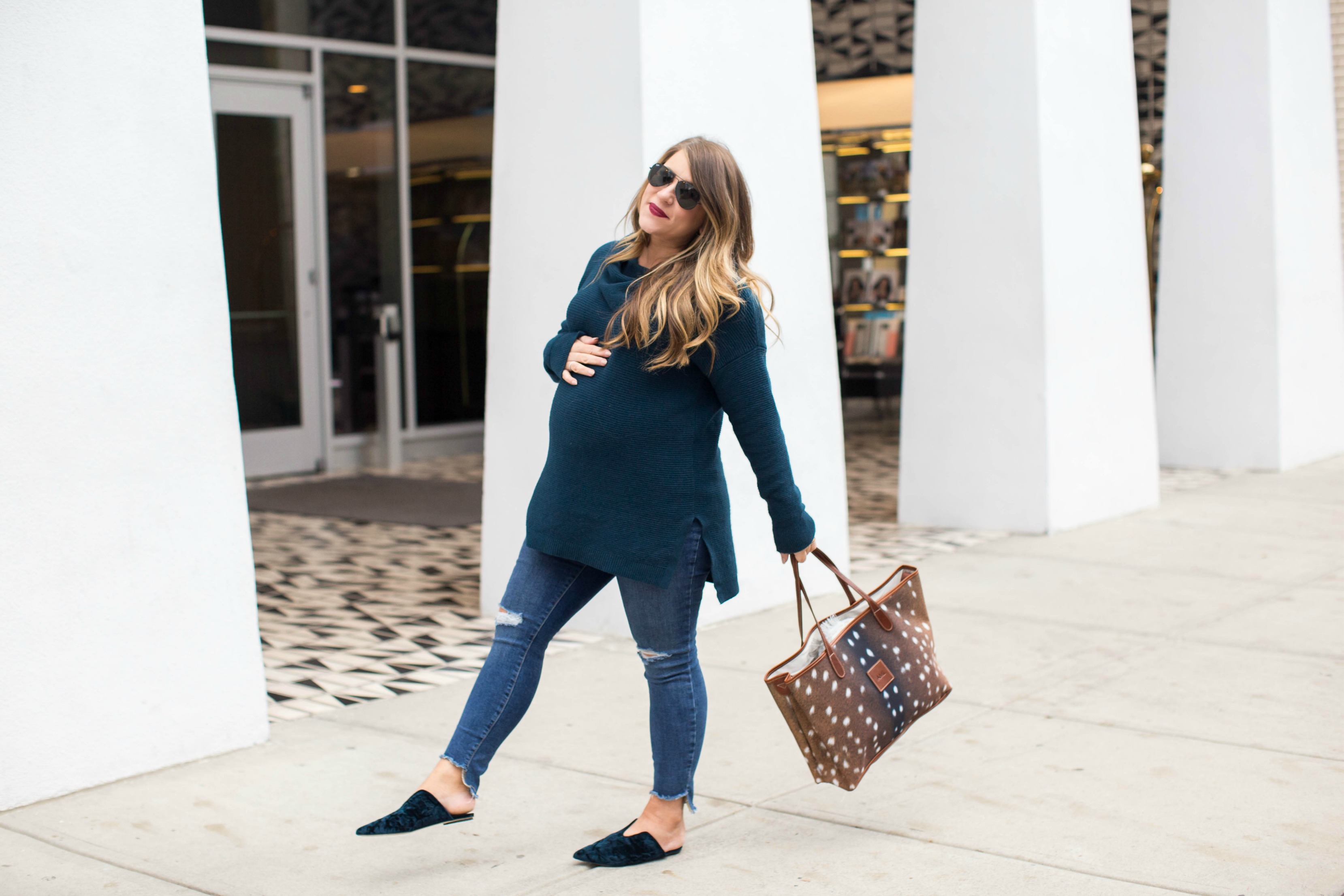 Shoes / Bag (is a diaper bag, but also comes in this print for regular tote) / Jeans / Sweater / Sunglasses / Scarf
Aaron doesn't quite understand my newest obsession with mules, but as soon as I pulled these velvet mules from IFCHIC out of the box I was smitten. I don't know if it's because I'm pregnant and these velvet mules are easy/comfortable, or if they are just so "in" right now, but I am loving mules in all shapes/designs, etc. It doesn't get super cold in NC until after the holidays, so I plan on these velvet mules being my footwear of choice for a while longer because anything more constricting is not the most comfortable right now!
Also, happy FRIDAY! I don't know what it was, but this week seemed to drag a bit. I think with the wrong class date, Aaron being on call so much and just a busy week of work, I am feeling spent! However, I am looking forward to today because my sweet coworkers are throwing "Baby L" a shower during the lunch hour. Our sweet babe has already been so spoiled and we are just feeling so loved and fortunate to have so many amazing people in our lives that are kind and generous. I just feel very thankful! Annnnd, thankful that this pregnancy is wrapping up because I am definitely feeling pregnant! 🙂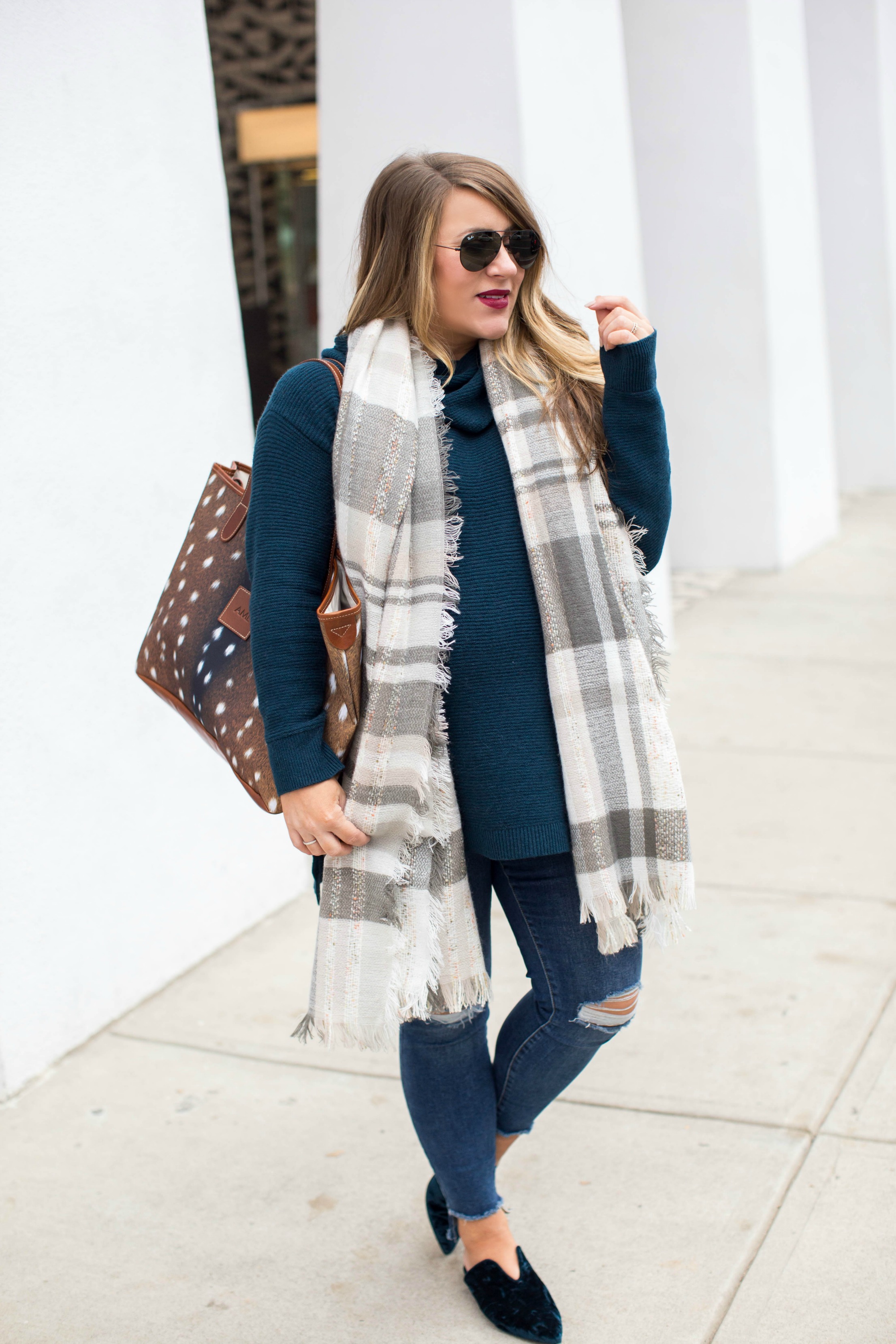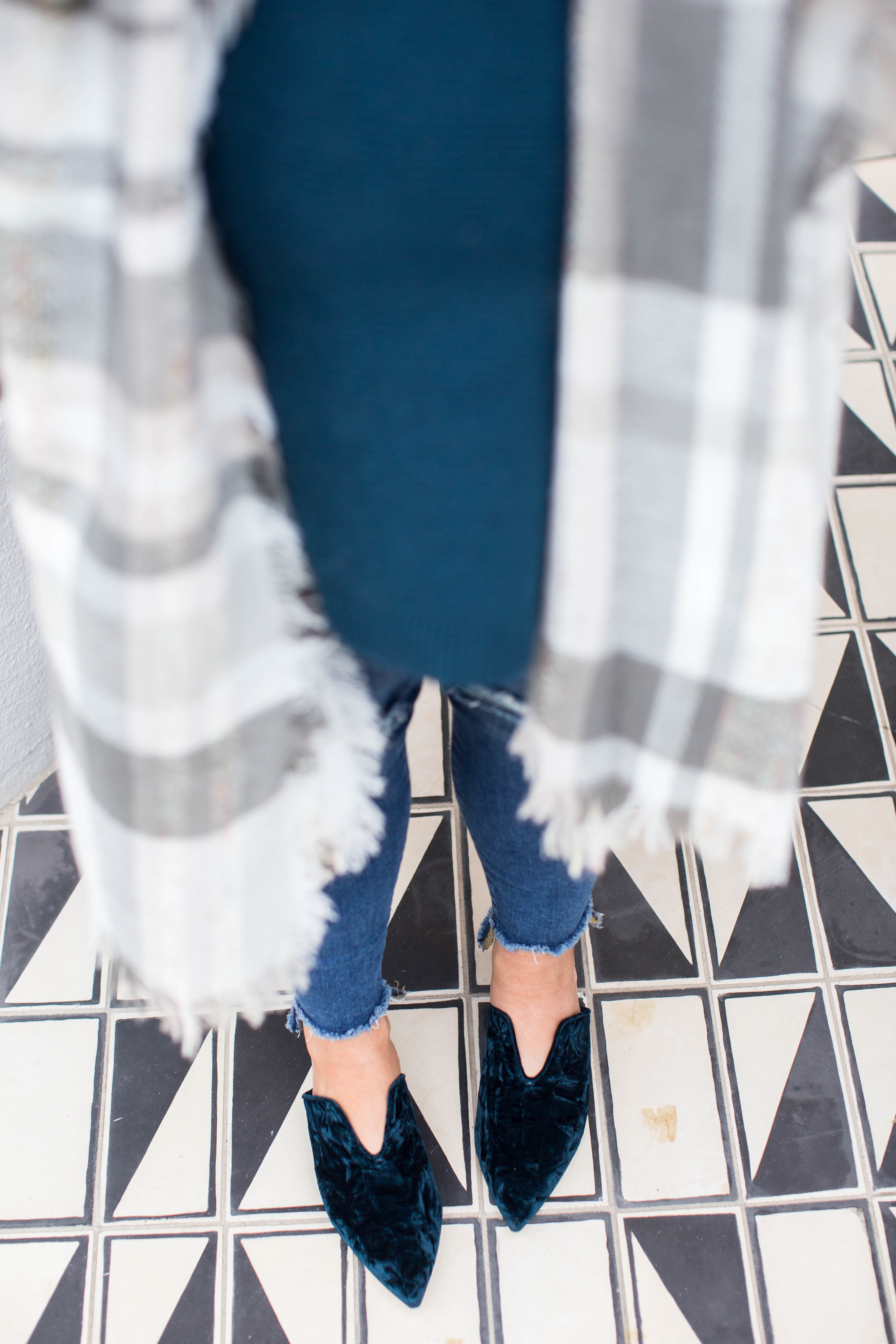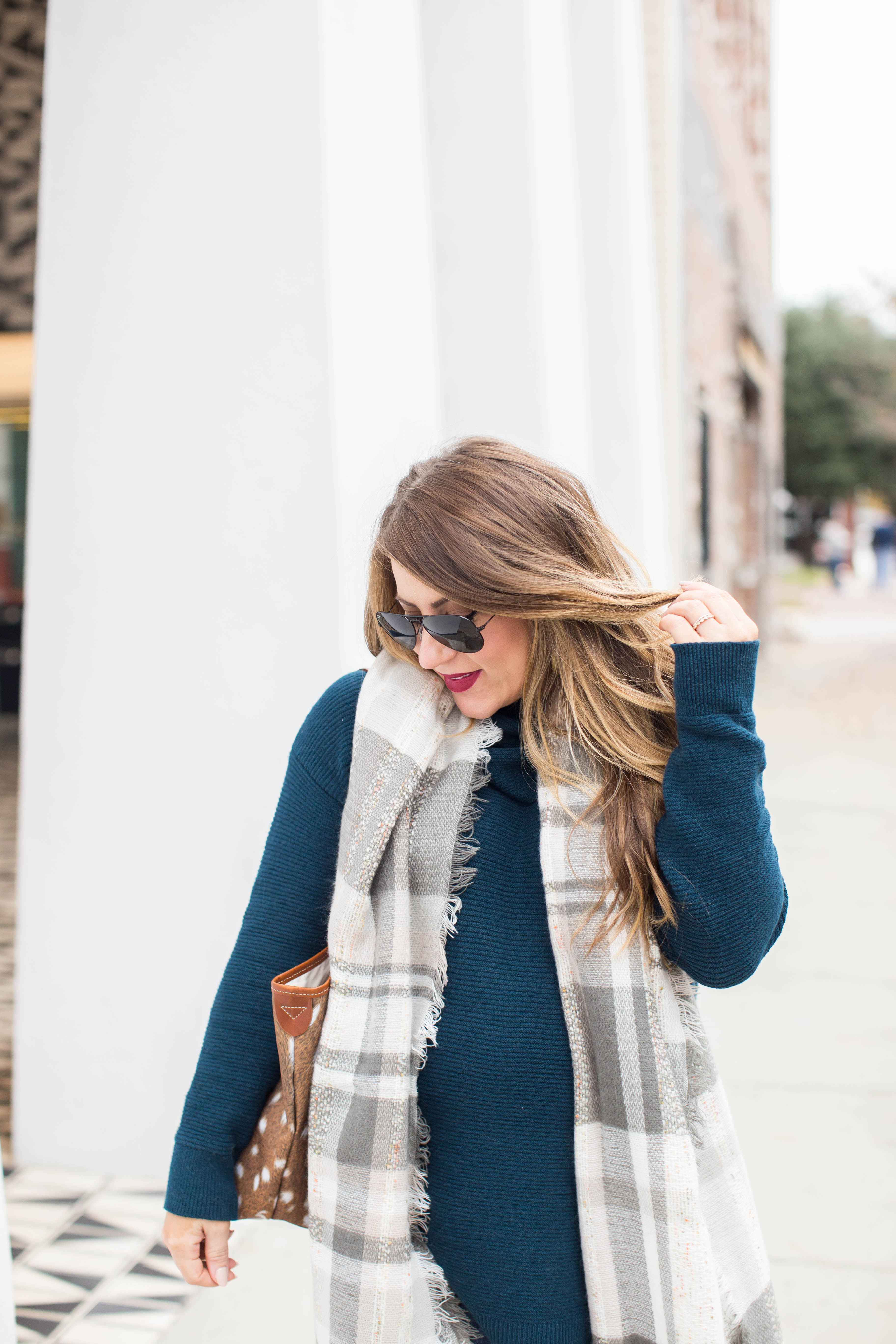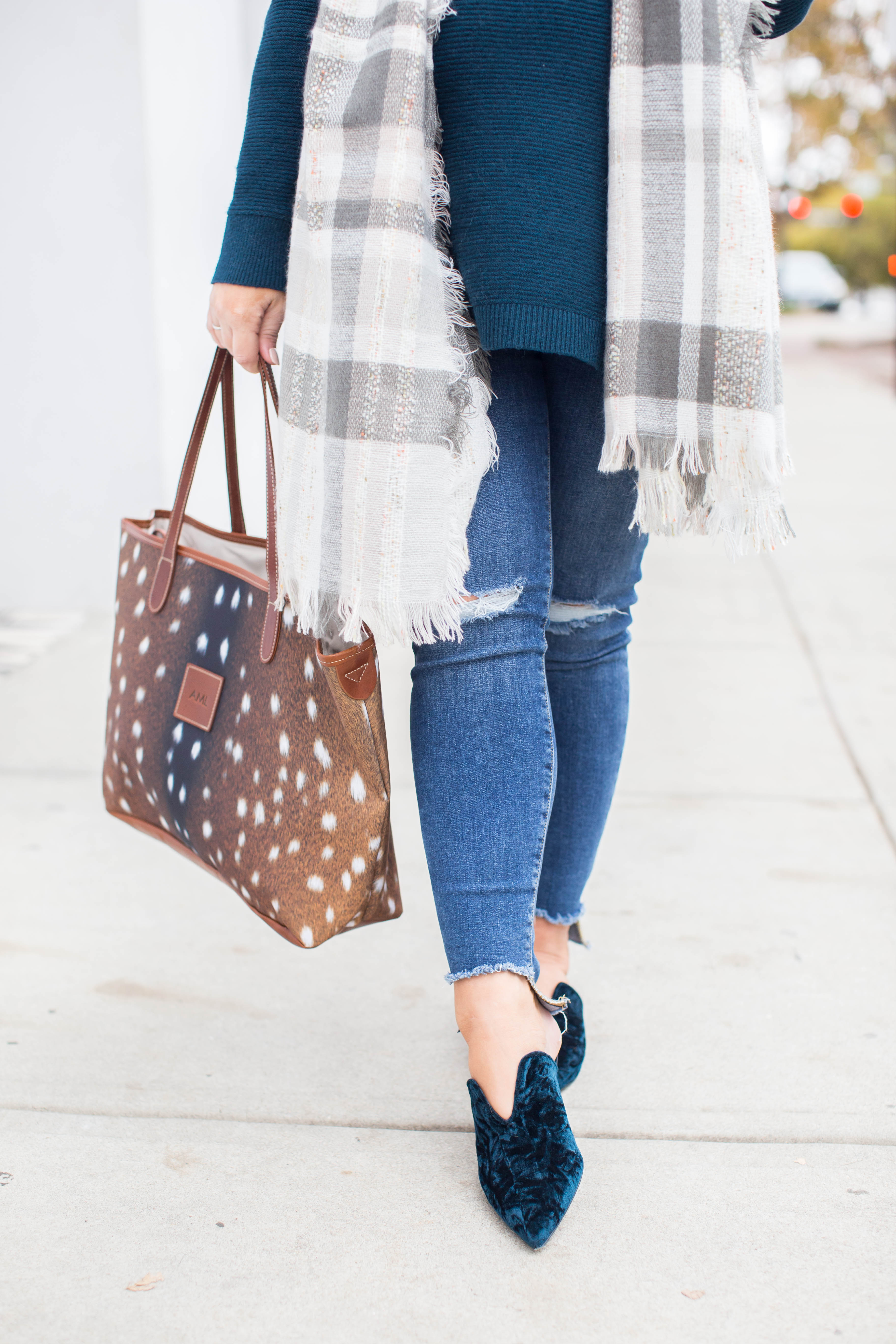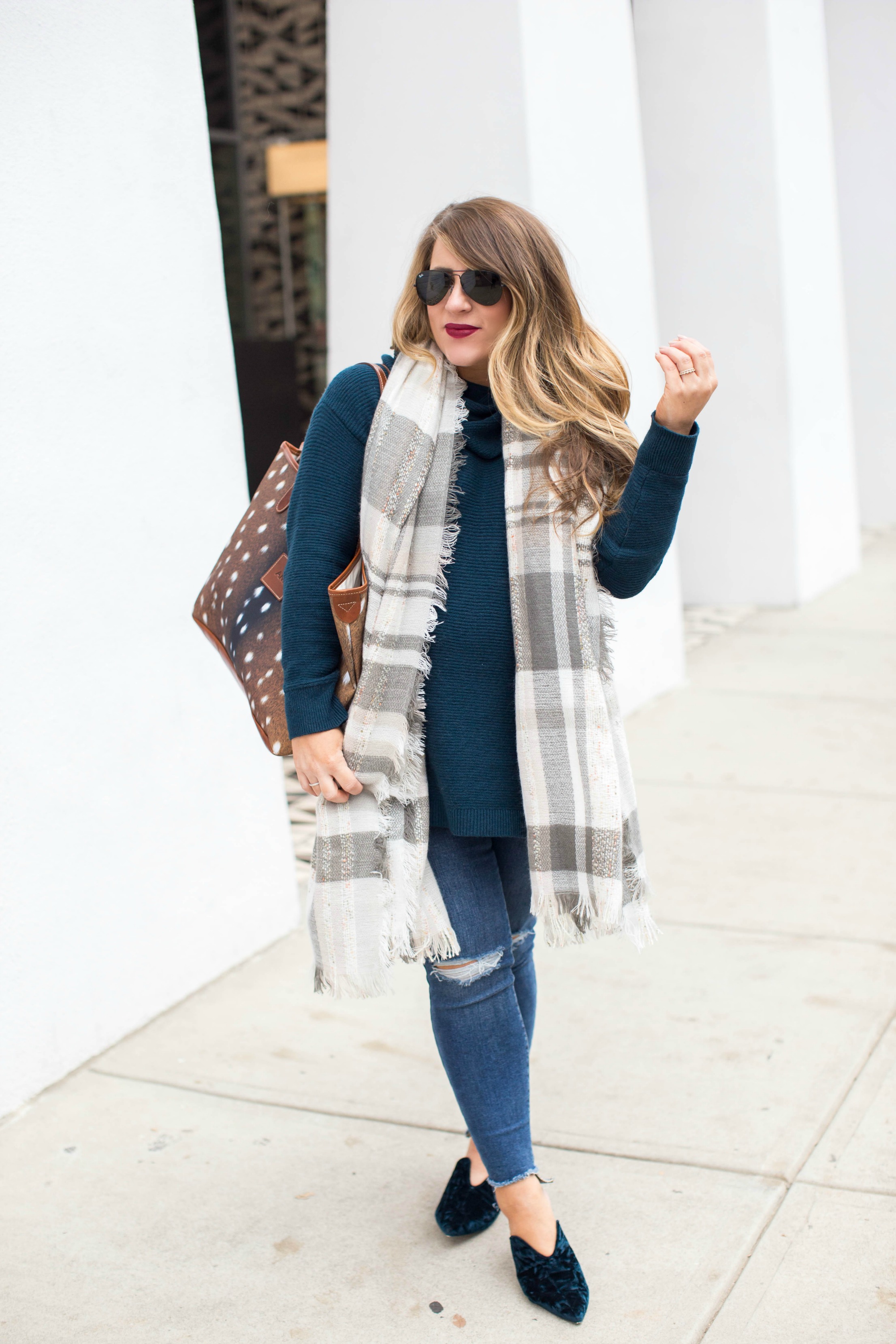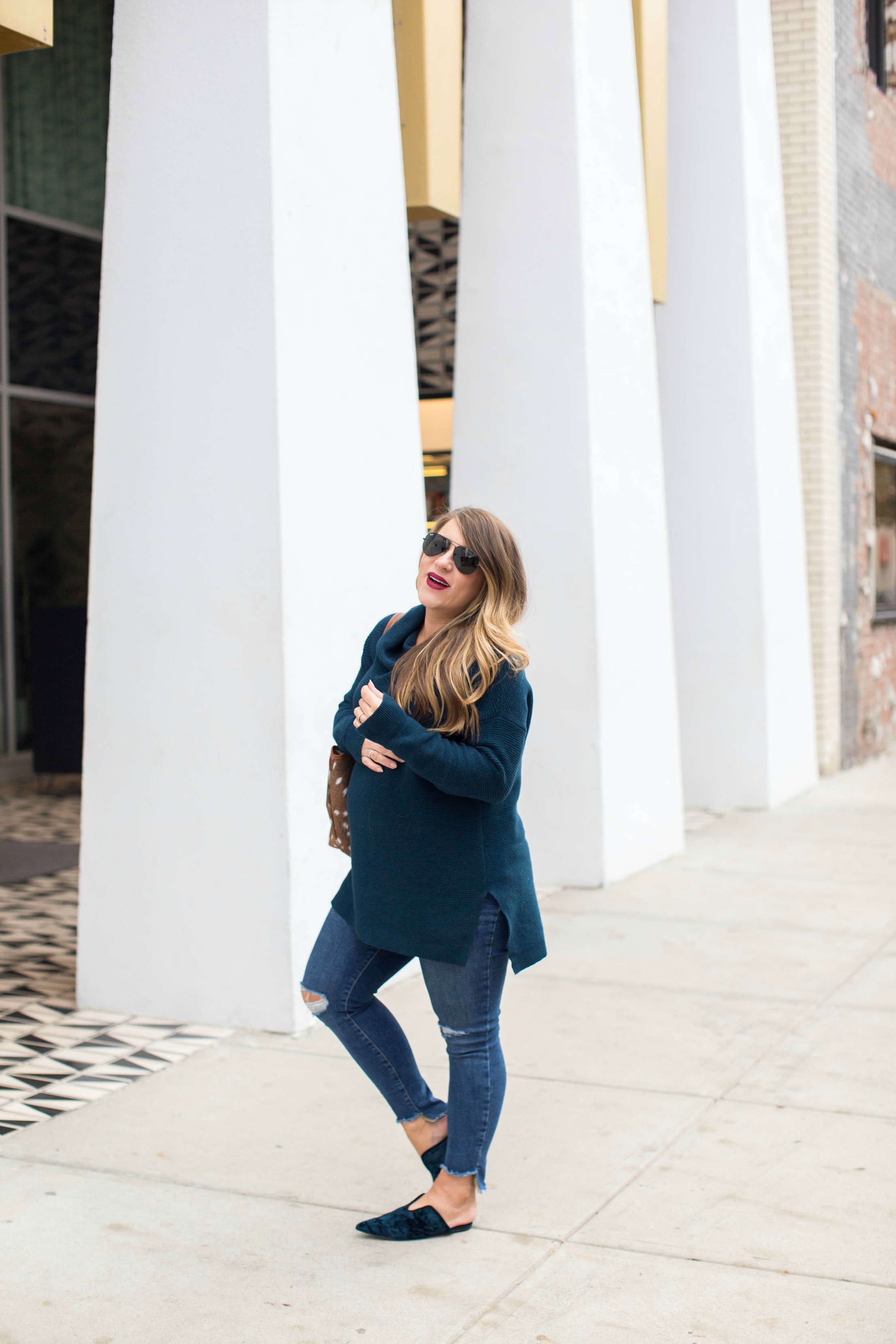 Can I also take a second to just say how adorable this diaper bag is? I've loved this print ever since Barrington came out with it and I love that it doesn't scream baby! I'm using it as a regular tote for now, but I know this bag will see lots of use over the next few months/years!
Have a great Friday friends, thank you so much for reading! Now go out and do something fun!

XX