This last minute gathering post has been sponsored by NESTLÉ. All thoughts and opinions are my own, thank you for supporting the brands that make CB&BP possible! Happy Holidays!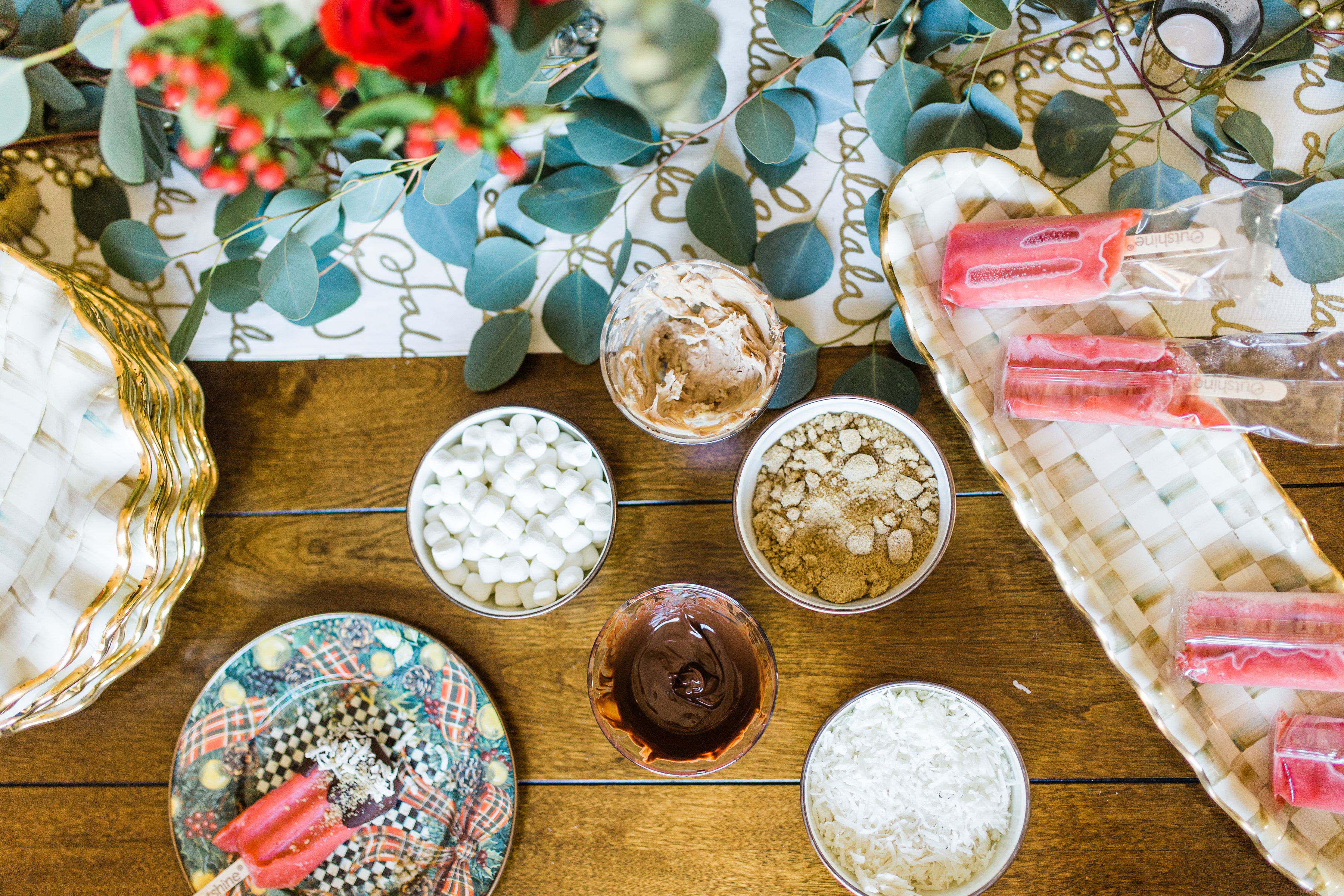 It happens. We somehow open our mouths and the next thing you know you're throwing a last minute gathering for people during the busiest time of That, or someone asks you to take over, etc. etc. etc. We've all been there and while I love hosting, sometimes it's daunting. But it doesn't have to be!
Yes, we all want to shine as the hostess, but there are so many ways to do that last minute gathering and still remain stress free and most importantly sane! Below are some important tips I put together for the hostess that's been thrown in head first for a last minute gathering, but these are also great tips to remember if you have weeks to plan too! I use these every single time I have people over!
Not everything has to be homemade. Know your strengths. You might make amazing glazed vegetables, but your mac n' cheese is lacking (that's me). So I am not opposed to grabbing a giant STOUFFER'S® Family Size Macaroni & Cheese that my husband loves, cooking it and serving that deliciousness up! I have the same rules for appetizers, desserts, etc. Know where you're a knock-out in the kitchen and where you might need some assistance!
Piggybacking off #1, keep it simple and instead focus on the details. Frozen Pizza and simple dessert ideas? I think yes (and your guests will too). You know everyone loves some DIGIORNO® Cheese Stuffed Crust Five Cheese Pizza and who doesn't want a dessert bar full of ingredients you know and trust like these OUTSHINE® Fruit Bars, with a touch of chocolate guilt vs. a pie? SO instead of making the fanciest items for gatherings, sometimes just stick to the basics and instead worry about presentation or even fun like this frozen fruit bar! That mac n' cheese? Serve it in a beautiful dish. That delicious pizza? Serve it on your fancy china and make a gorgeous centerpiece to surround it. I am 100% confident people will be paying more attention to the details of the spread vs. the amount of time you spent slaving in the kitchen. As long as the food is tasty and good, no one cares if it's from a box or homemade!
Prep beforehand. This is truly I recommend getting dishes out prior to event, setting your table, working on the centerpiece, prepping food you are making from scratch, etc. I make a Walmart run days before the event to make sure I have everything on hand instead of running out day of and feeling flustered. These small steps make a big difference when you're assembling the day of.
Keep drinks out for self-serve. Yes, it's great to be a gracious hostess that's accommodating, but you can also expect people to assist themselves after that first drink. I like laying out our bar cart with lots of variety and an ice bucket with wines, beers, etc. so people feel free to serve themselves and you can actually enjoy a moment of your own party!
Don't be afraid to ask for BYO….beer, wine, dish, It's the holidays and entertaining is crazy! As long as it's not the swankiest affair, I see no harm in asking people to bring their favorite dish to share, wine to drink, etc. when they offer! Most people are happy to help!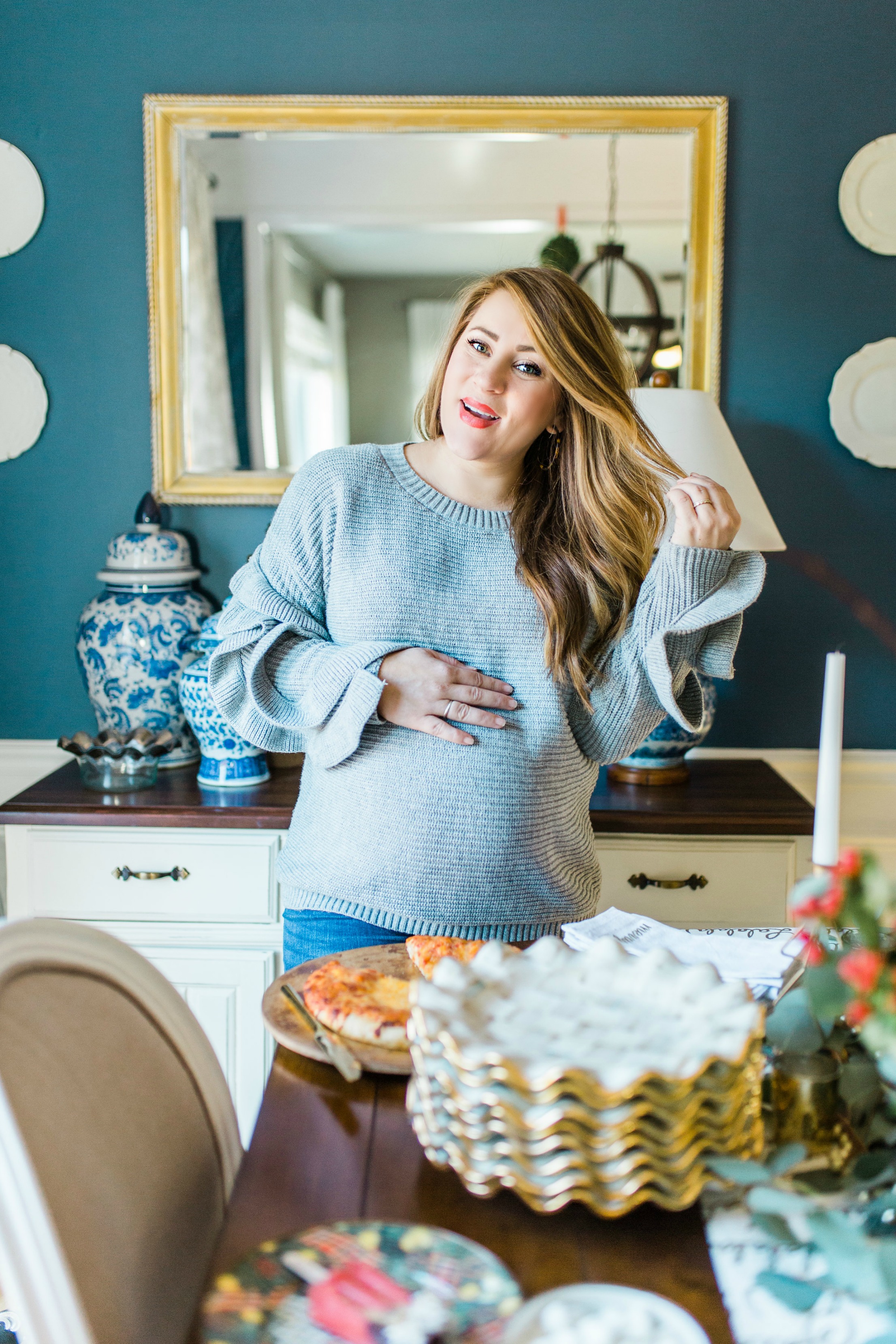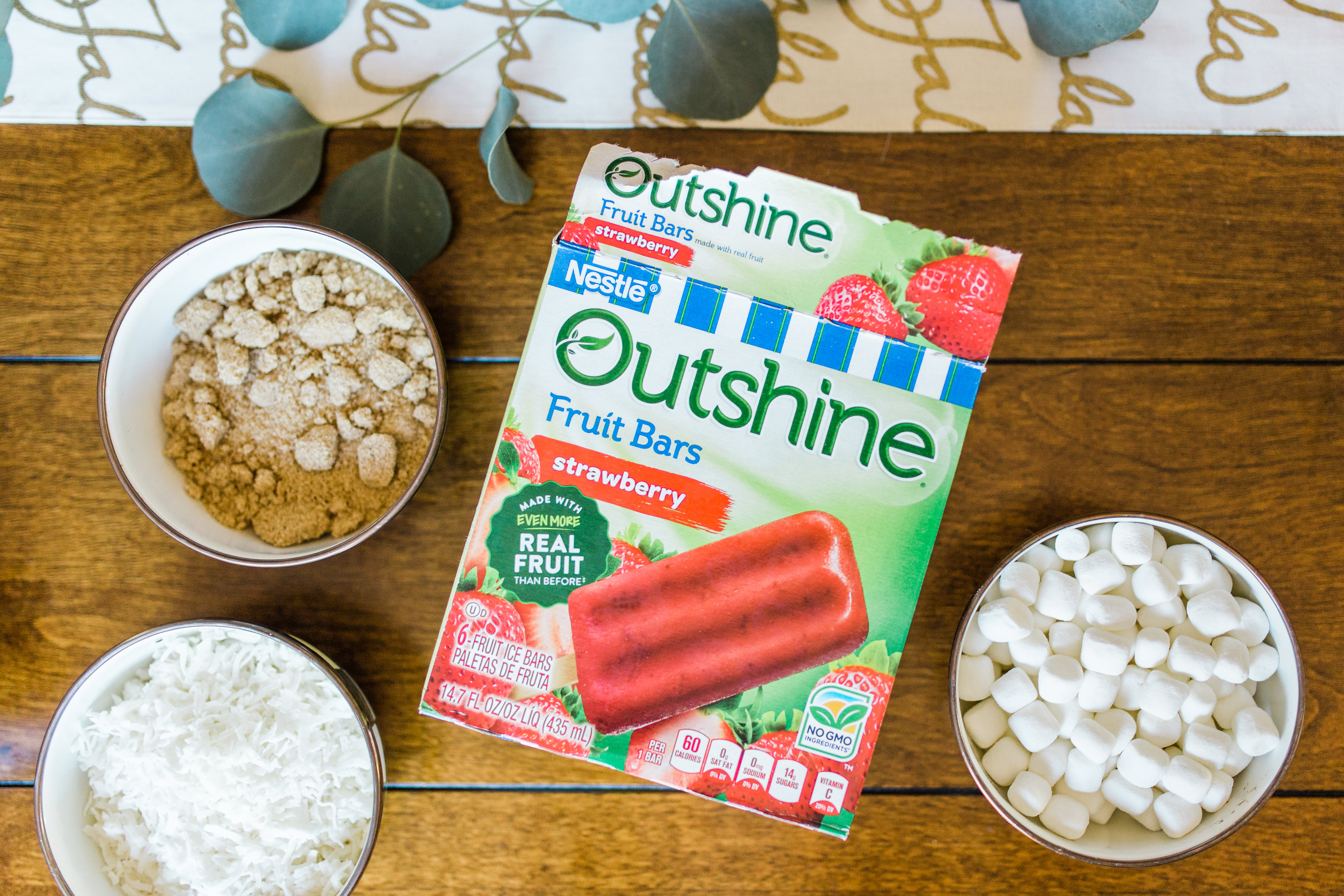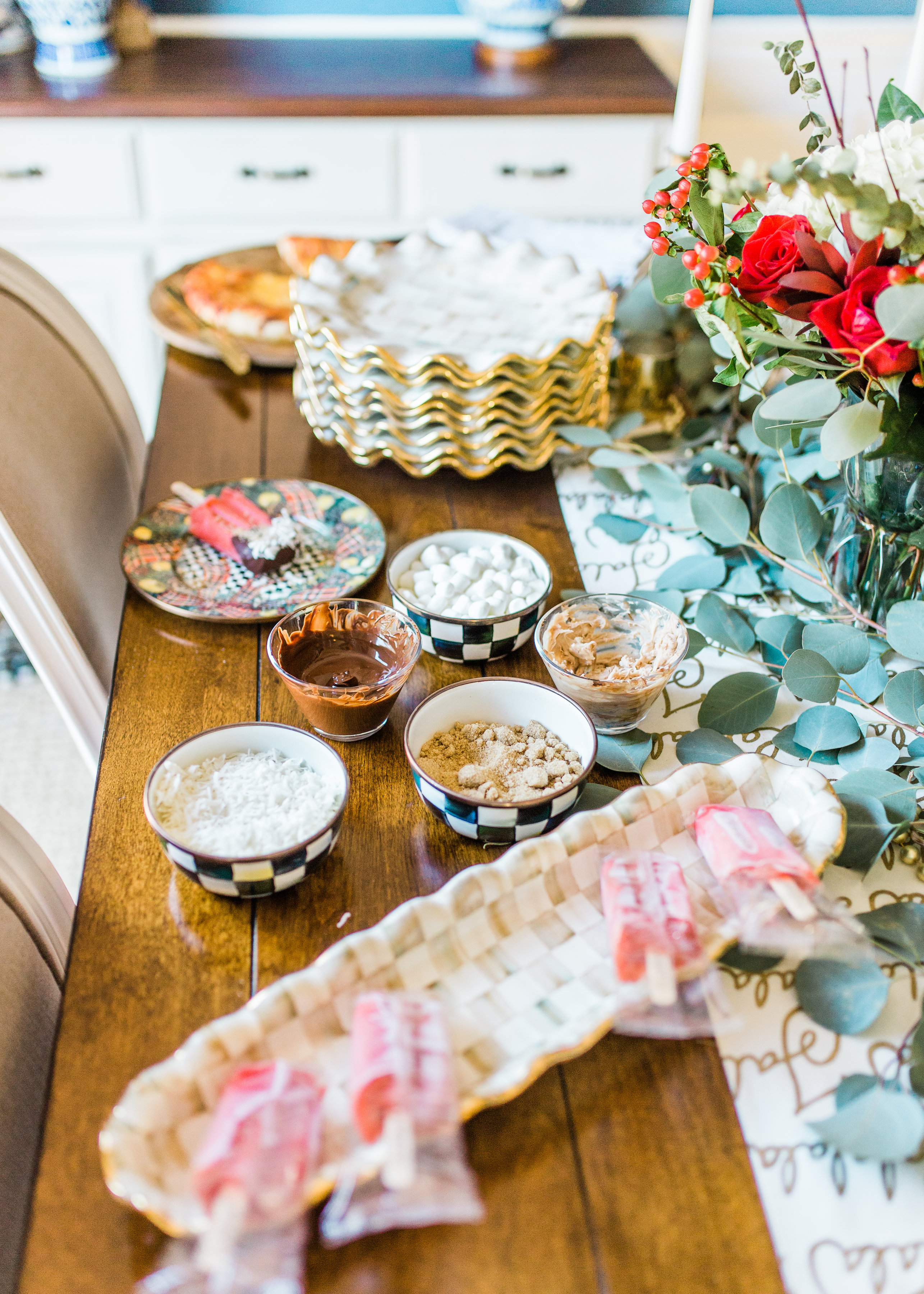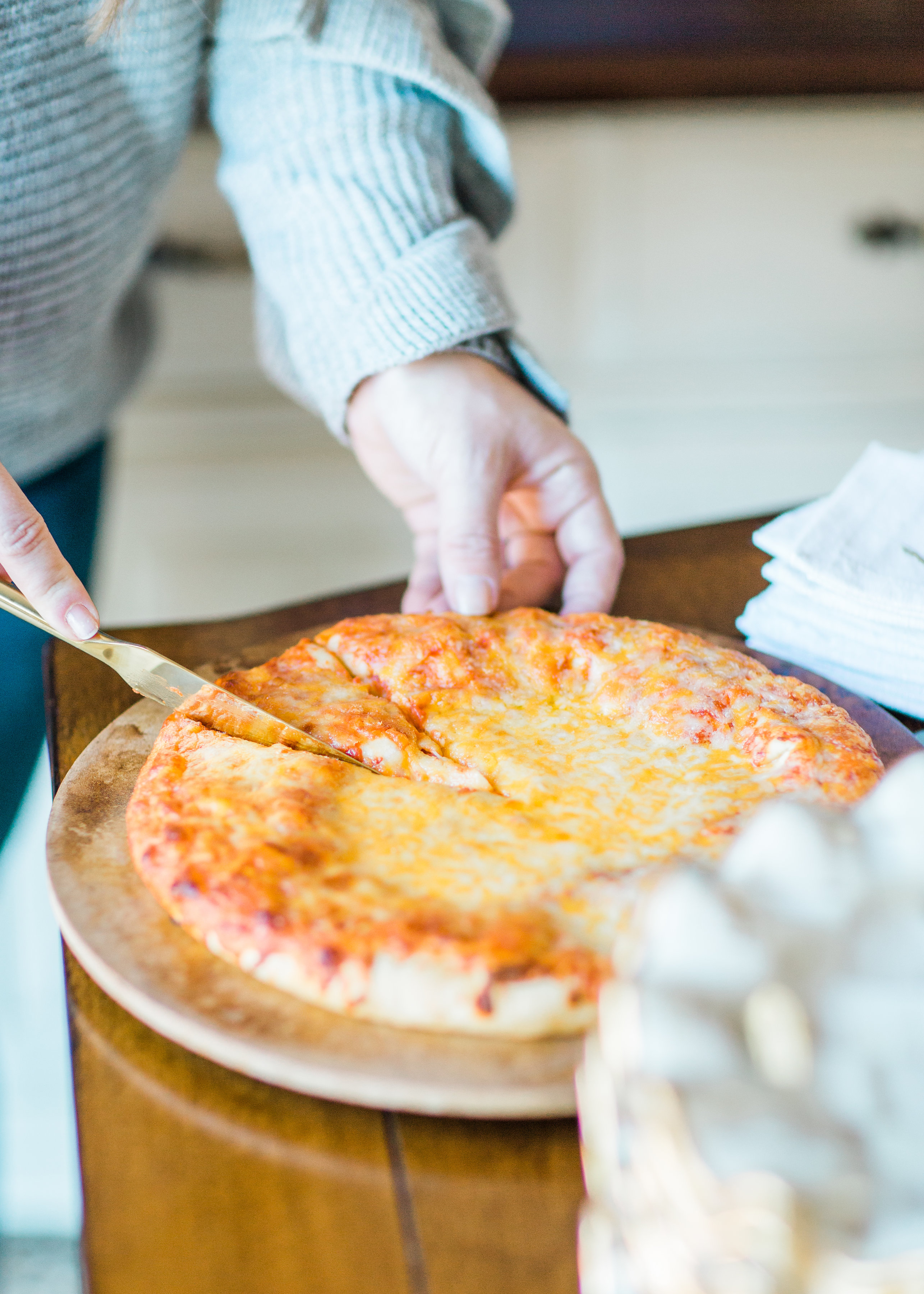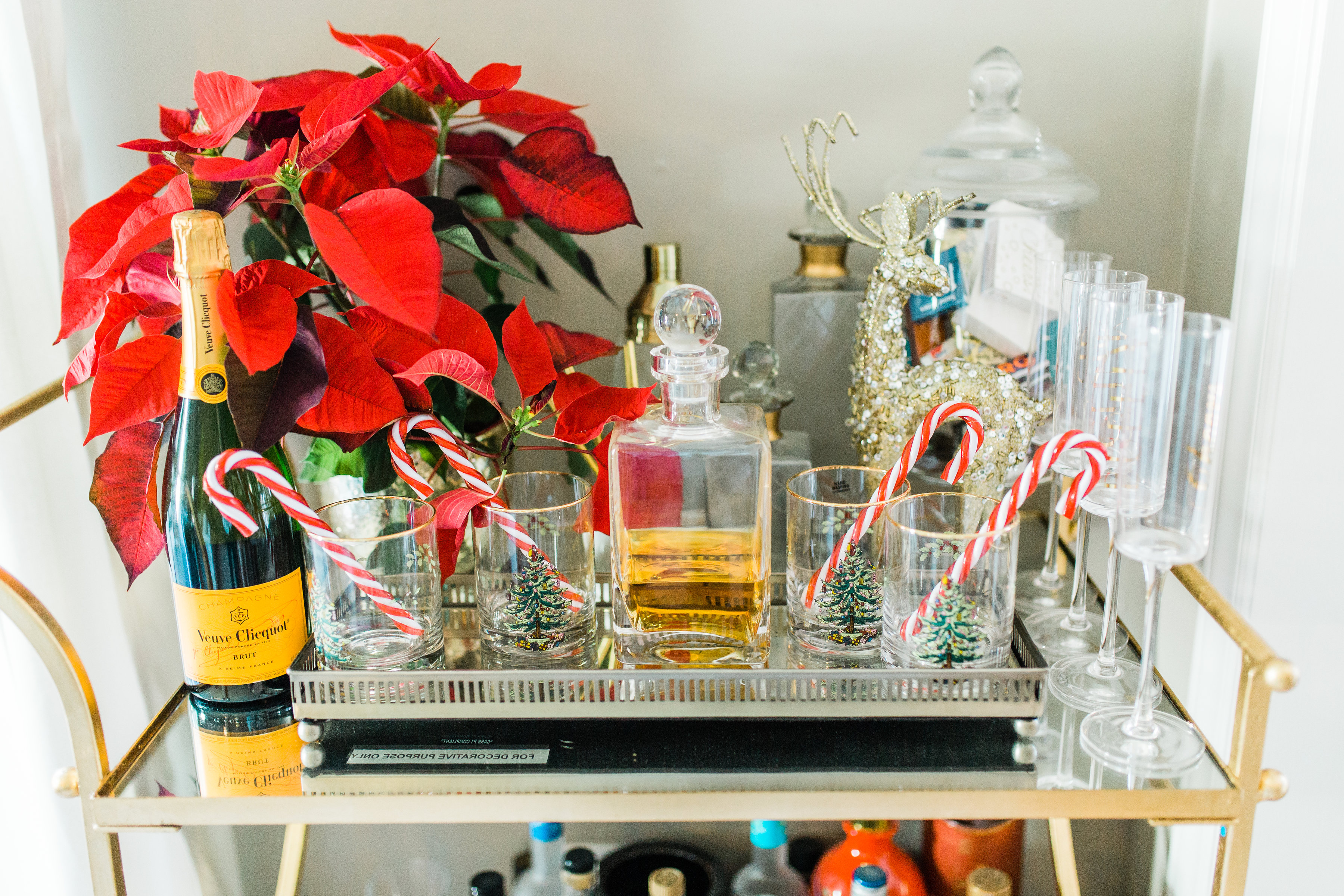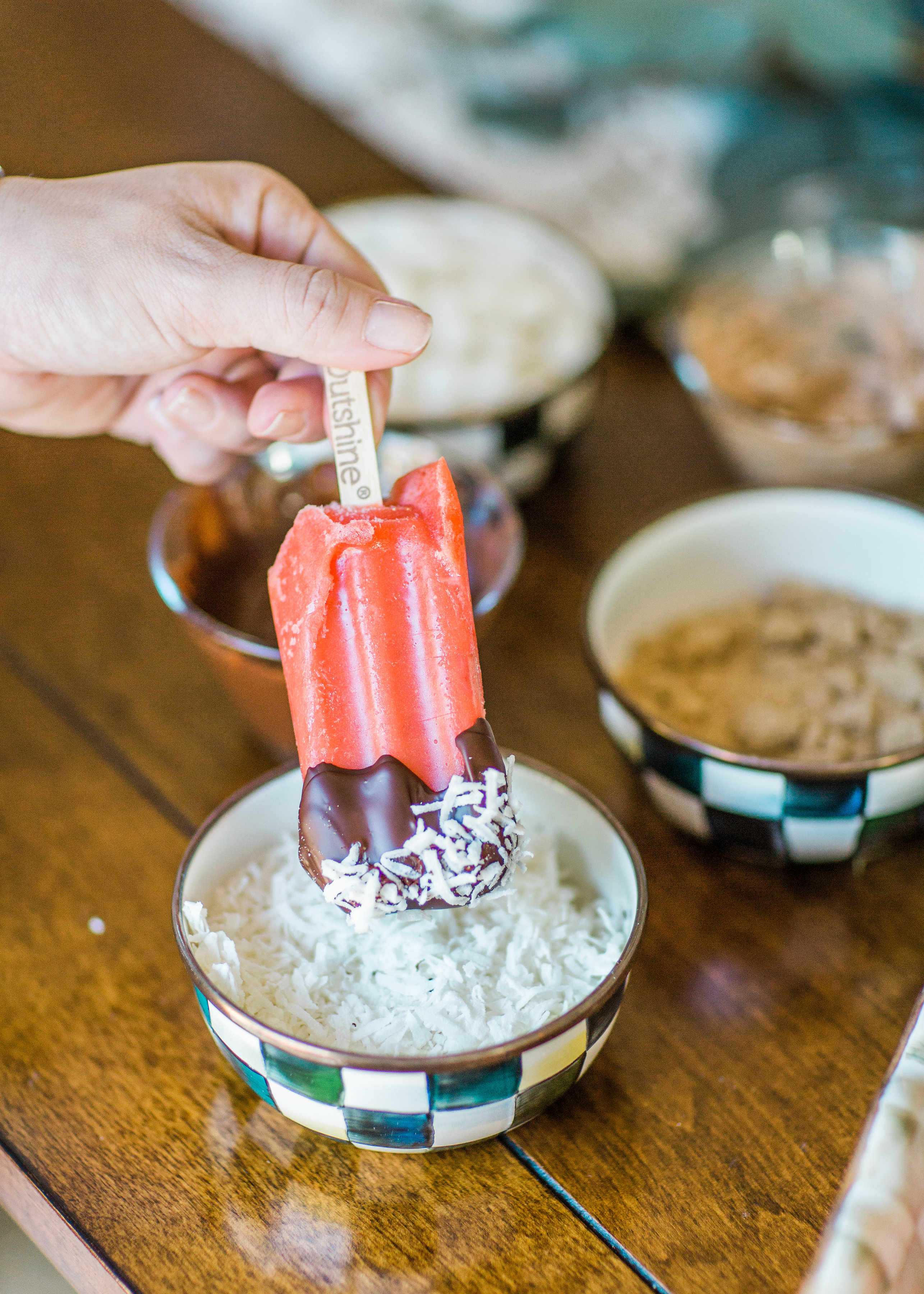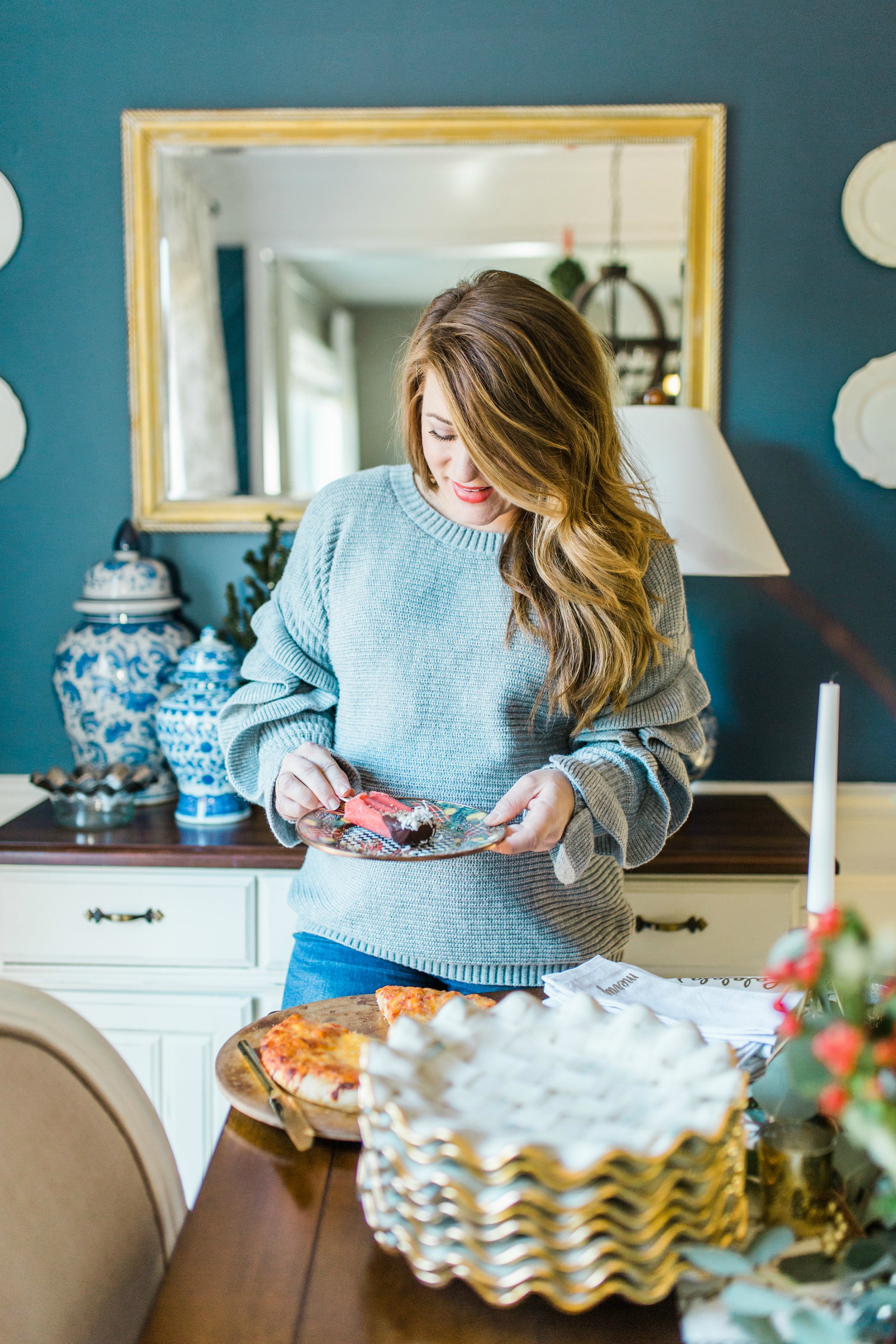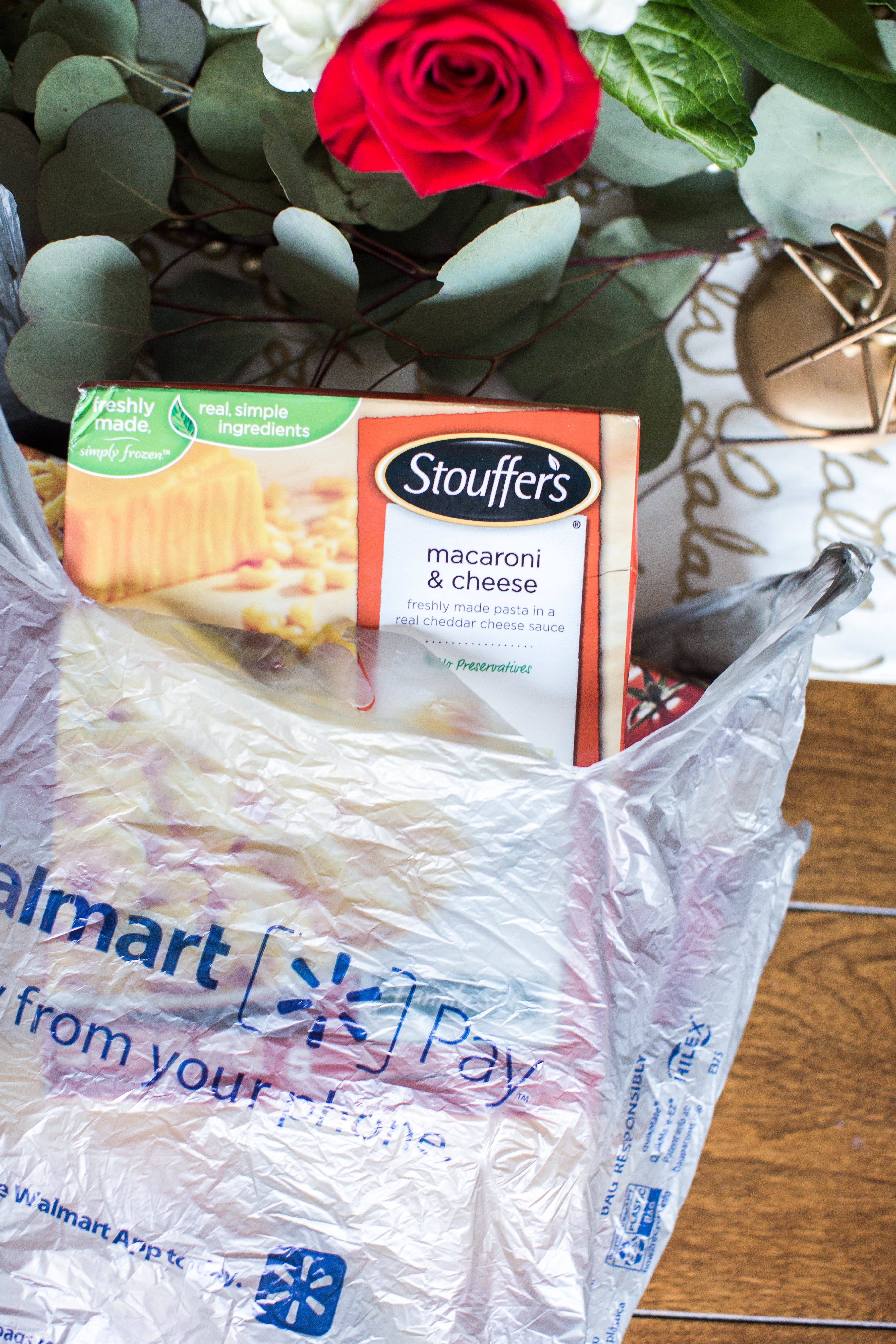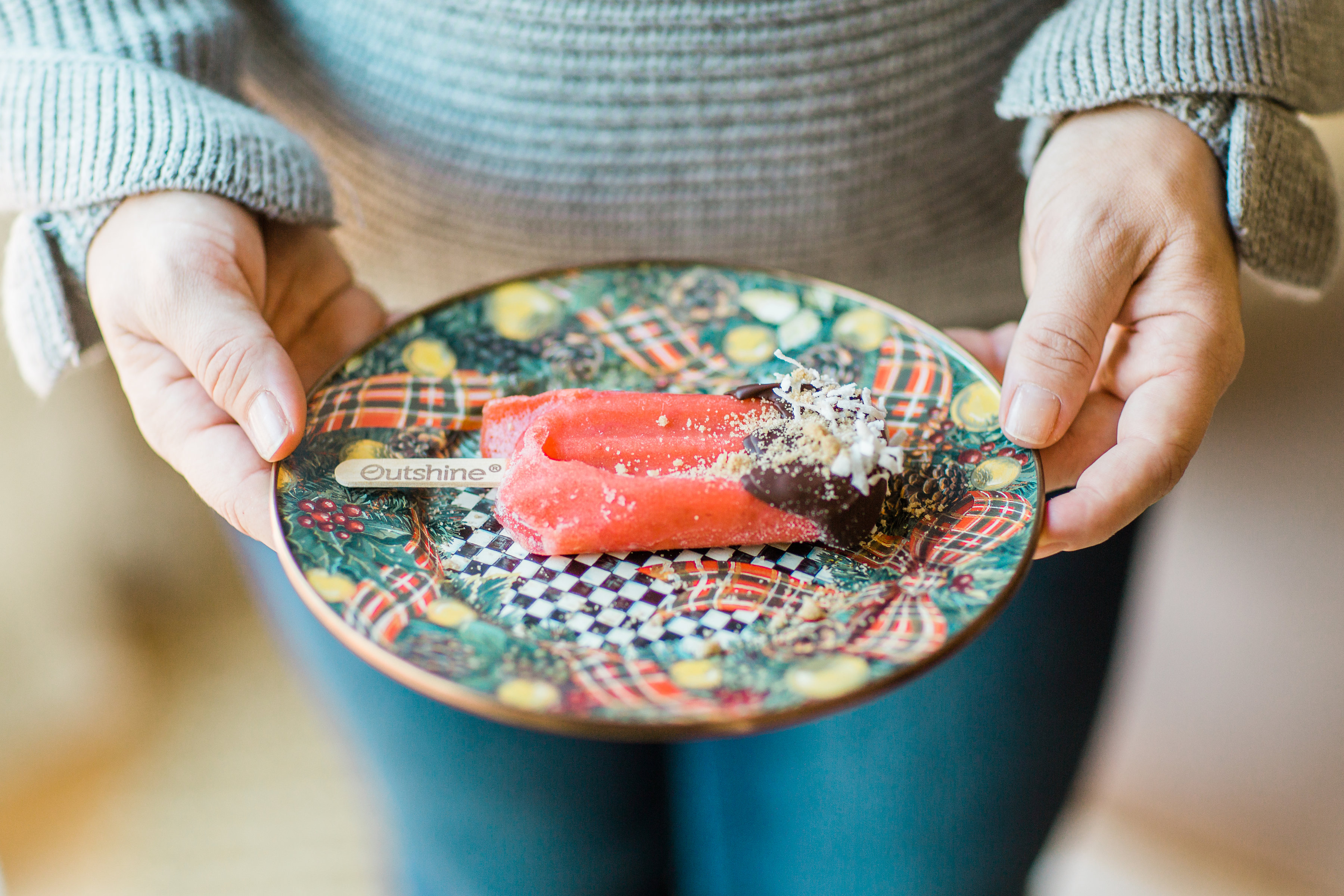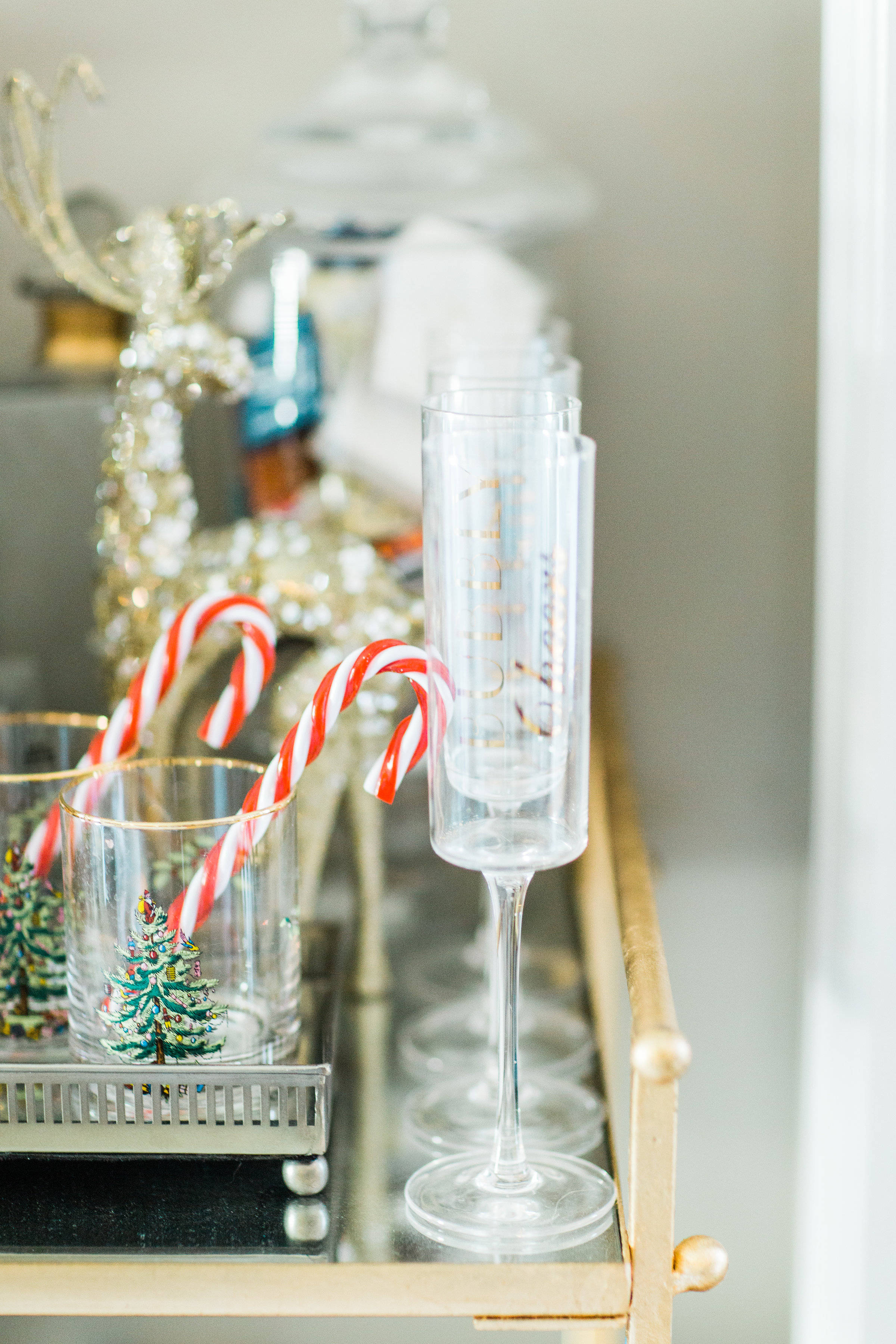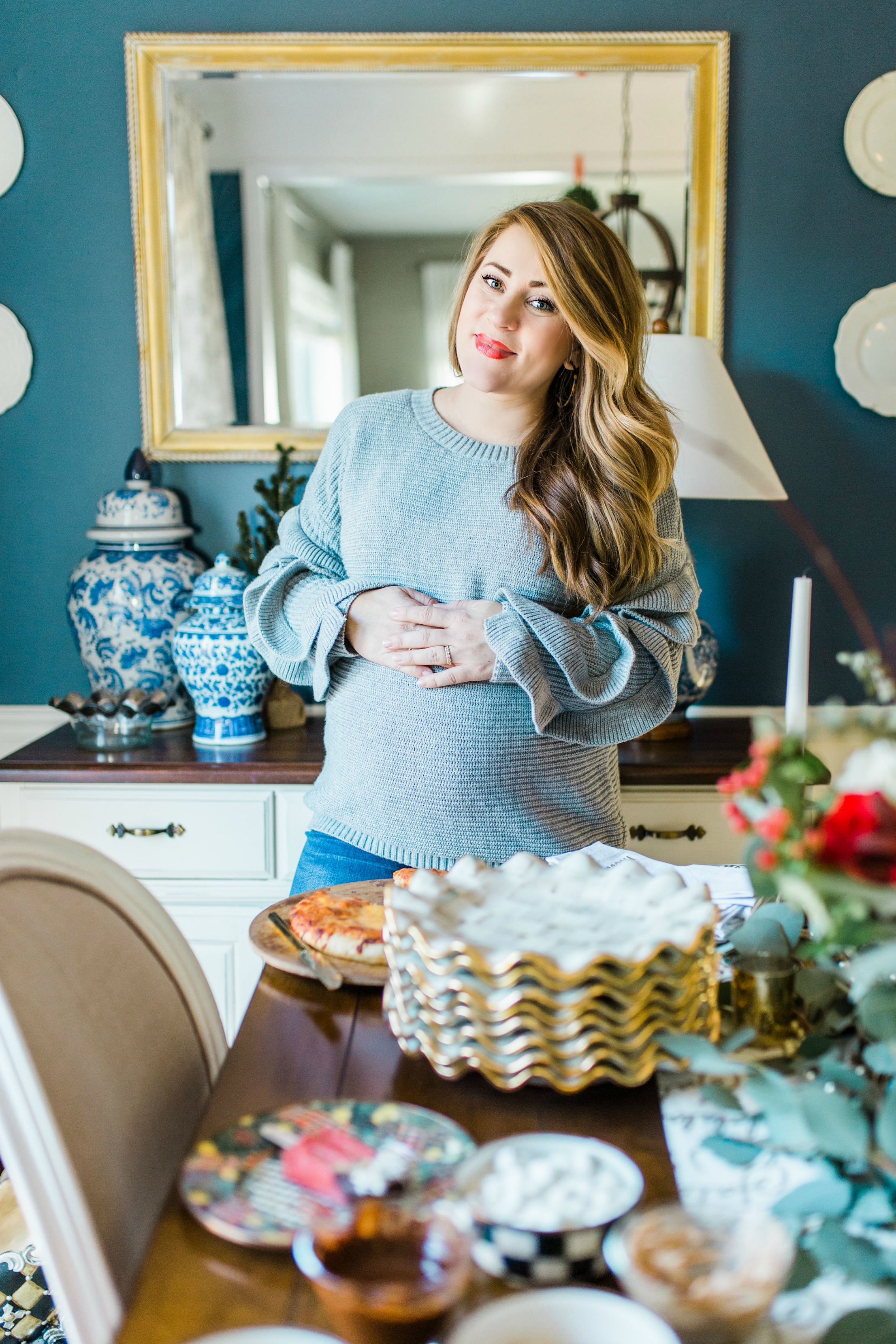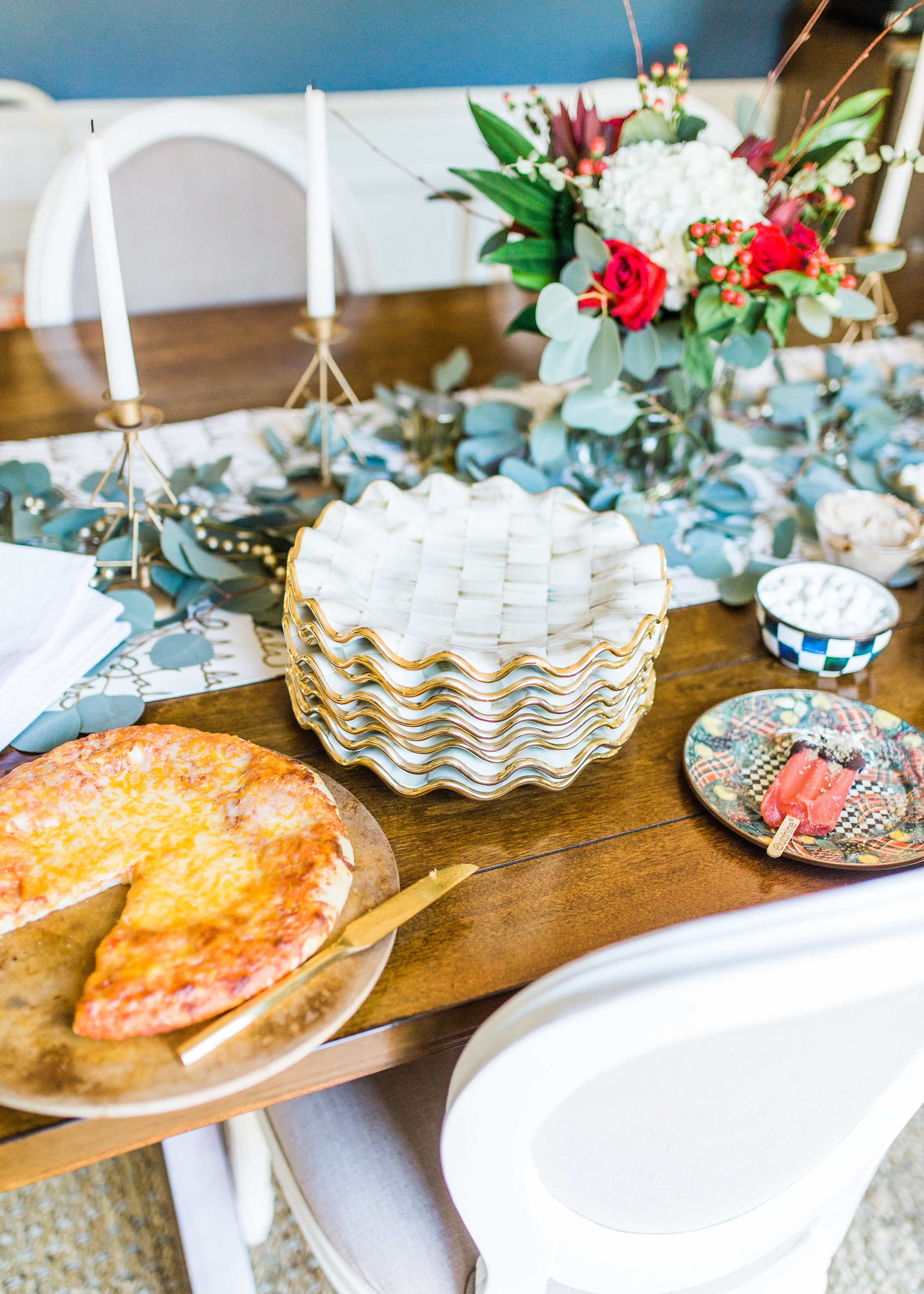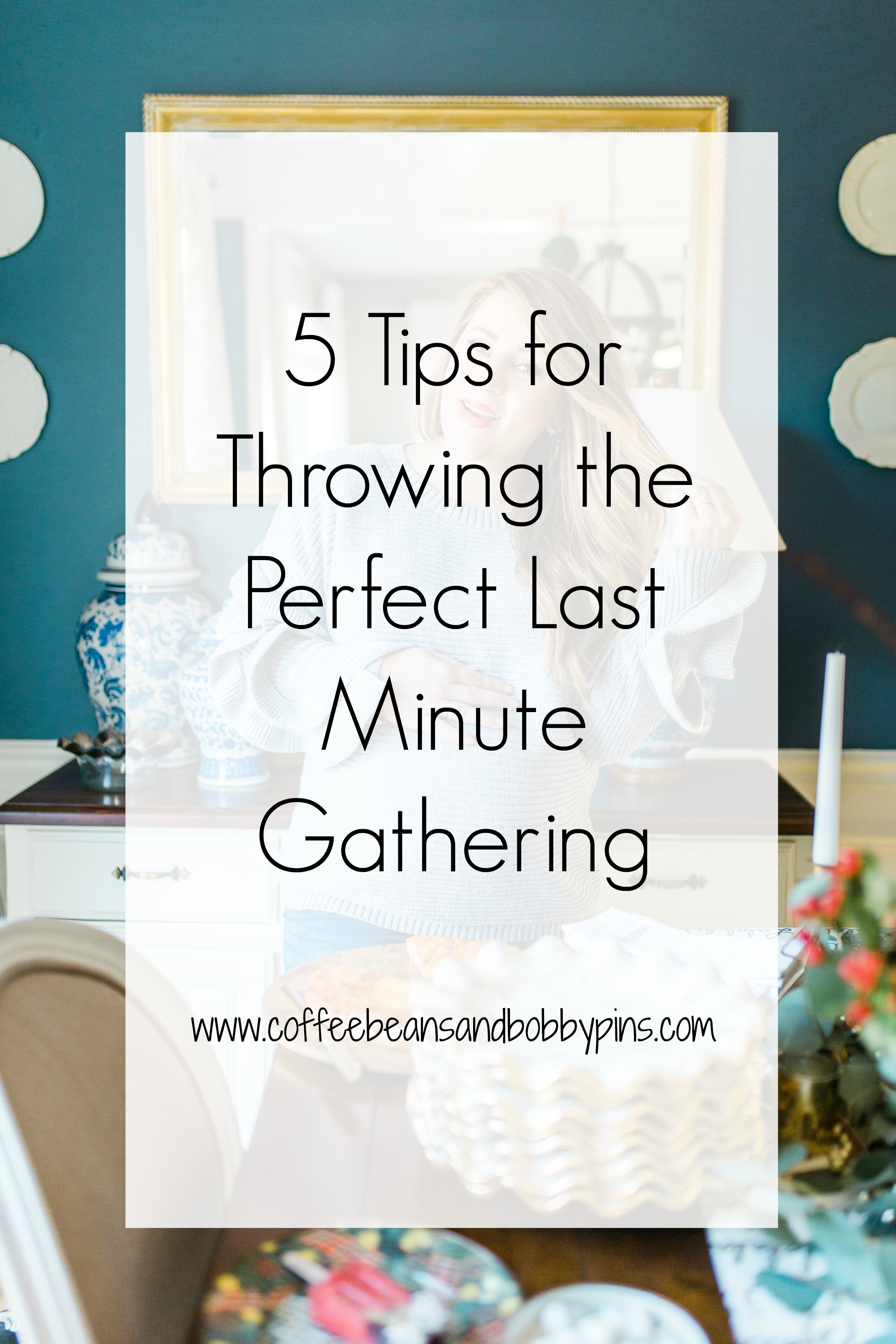 Honestly, I know this sounds so cheesy (like the pizza haha), but this time of year should focus on spending time with those you love, so keep it simple, delicious and fun. Luckily Walmart helps with all of that! Check out this new tool that helps you find more Nestlé products made with ingredients you know and trust!
I'd love to know what tips in the past have saved you your sanity. Spill! Thanks for reading and have such an amazing day friends!

XX