This gift giving post has been sponsored by Tazo® and Contigo®. All thoughts and opinions are my own. Thank you for supporting the brands that make CB&BP possible!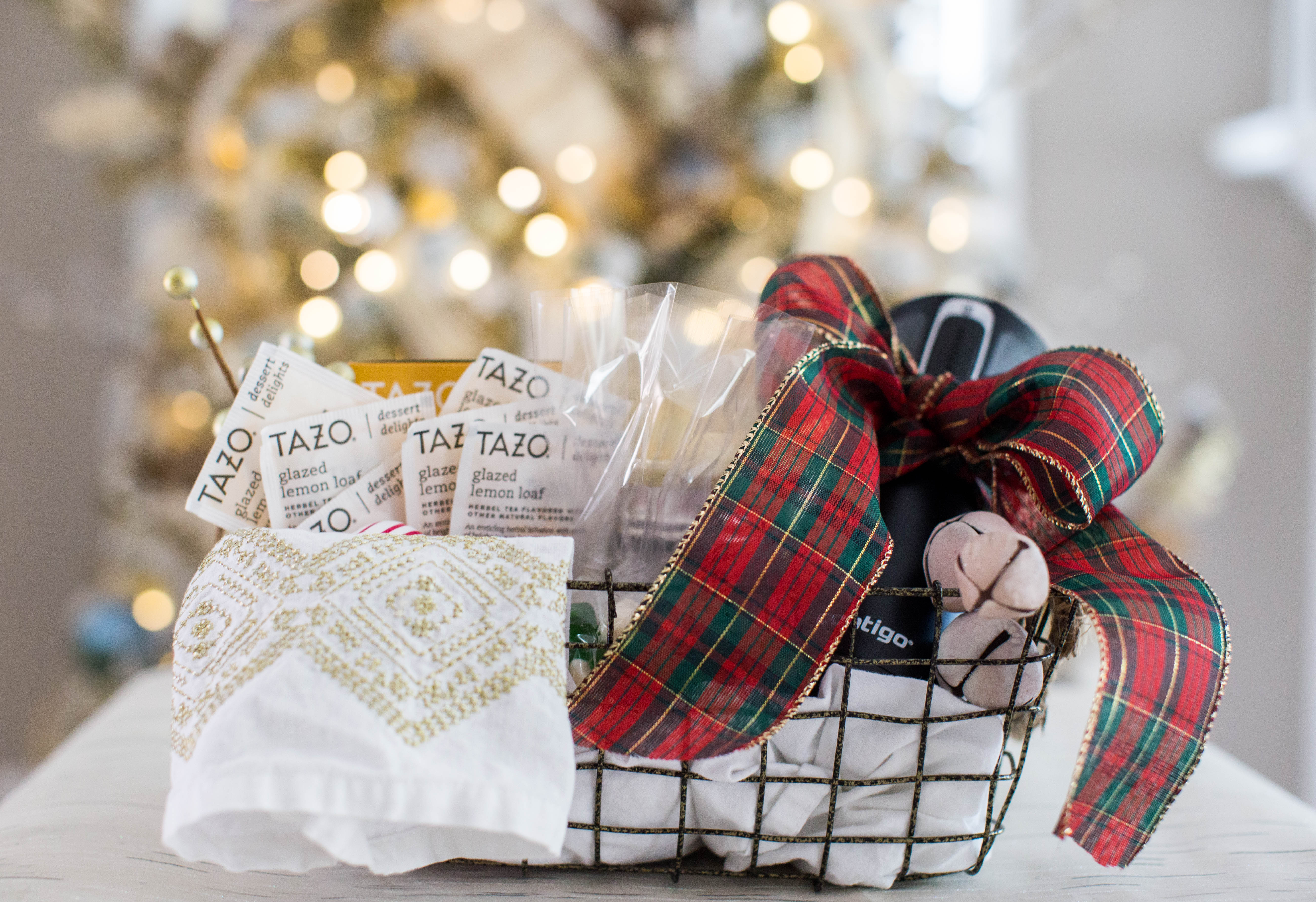 Chances are, you put a lot of thought and time into gift giving during the holidays, or any time of year actually. And while it's always great to think outside of the box and surprise your friends, sister, brother, etc., with something unique and original, sometimes it's also nice to give what they want or need. I have a hate/love relationship with these types of gifts because while I want to give someone something they need, sometimes it just feels boring! So today, I've teamed up with Contigo and Tazo to share some ways I spruce up common gifts to still give them a "wow" factor for the holidays (check here for even more creative ways to gift this pair during the holiday season!)! I love the Contigo mug because it's practical, affordable, effective with its AUTOSEAL® technology and great quality for keeping those beverages warm on a cold winter day (up to 5 hours!), but I get it, gifting just a mug seems a little mundane. So…
Make it a gift basket: Sure, they might be asking for the mug, but who's to say you can't pair a few great teas with it (Like Tazo's new Dessert Delight line – And the Glazed Lemon Loaf flavor? Yes please!), some goodies like their favorite candy, a candle or chap stick are great picks. Throw it all together in an adorable basket for a loved one and voila, so cute!
"Stuff It:" If your gift has an opening (like the Contigo mug), stuff it with teas, coffees, etc. Since we love Tazo, it only makes sense to put it with some yummy tea that tastes like dessert!
Put a bow on it: Maybe you don't have time to wrap it up perfectly, but you can still put a big beautiful bow on it with embellishments. I grab mine from Target craft stores with 50% coupons and use them all season!
Think outside regular gift wrapping: Little stockings, bags that can be re-used for the season or even baskets make great "boxes" for gift giving! I always re-use these types of items when a gift is given to me using one.
Pair it with an accompaniment: Gift your mug with a "bread in a jar" recipe, a box of homemade cookies, etc. There is nothing more thoughtful than a homemade gift, so pair it with something they requested, but also something from the heart!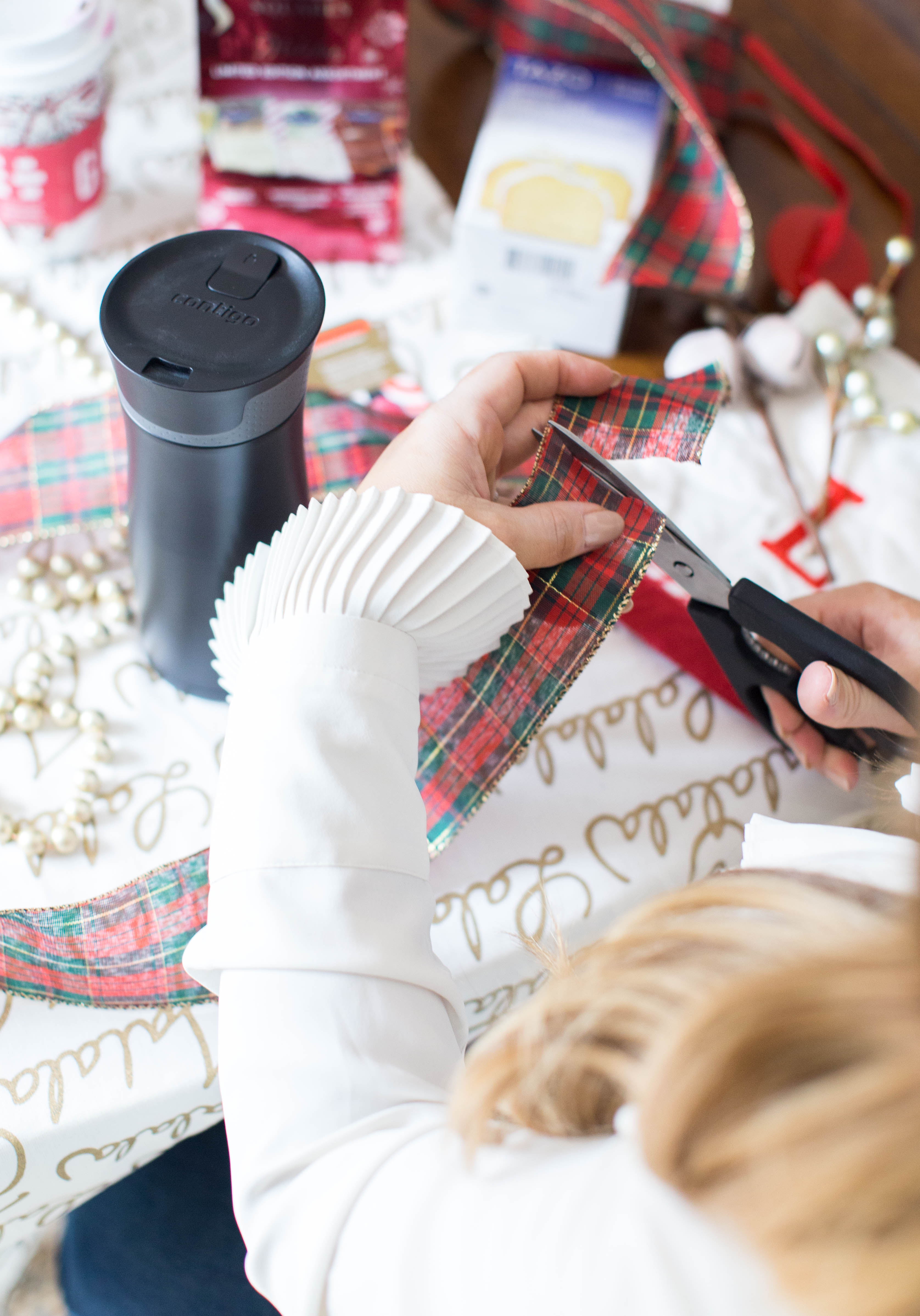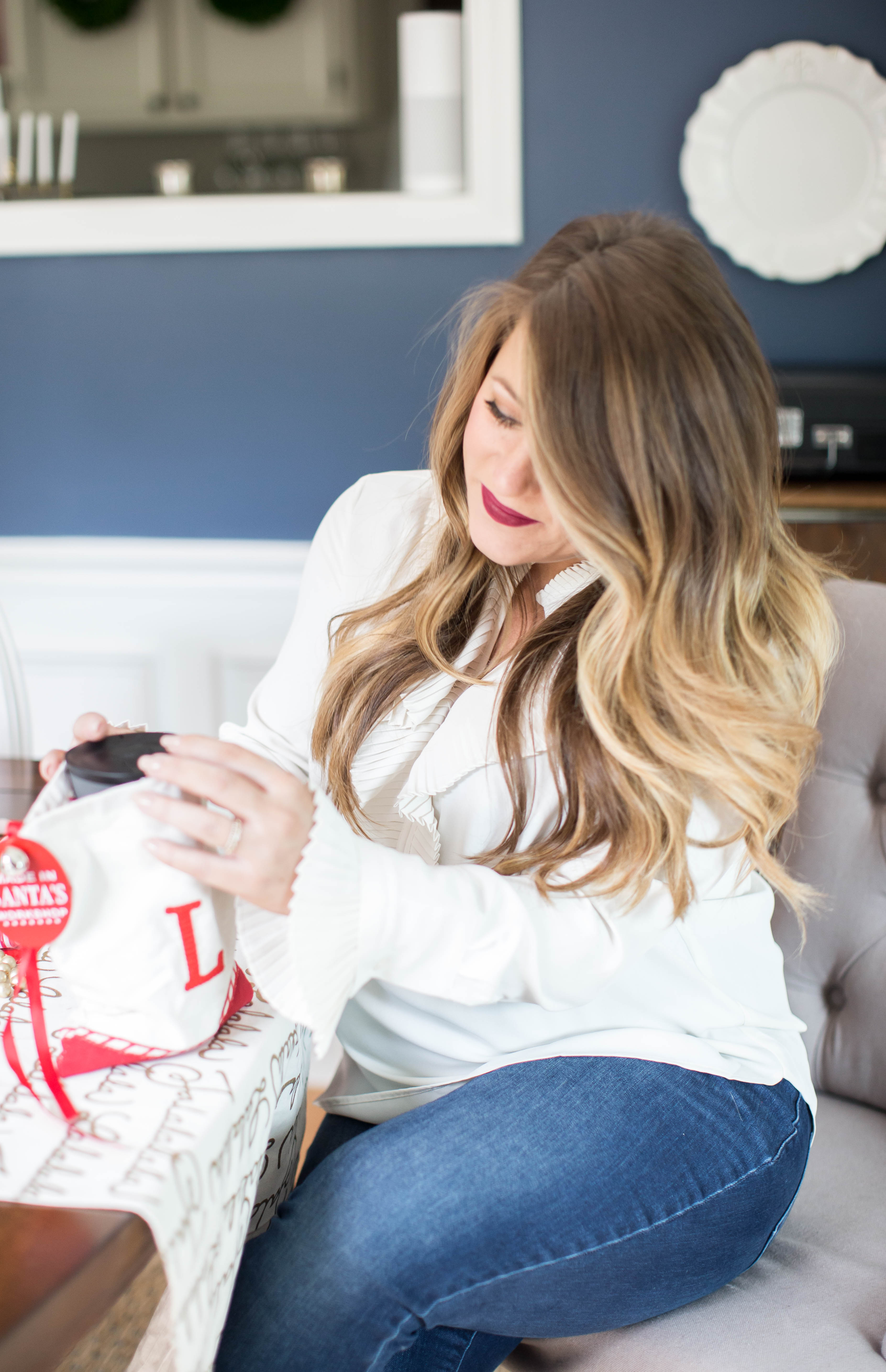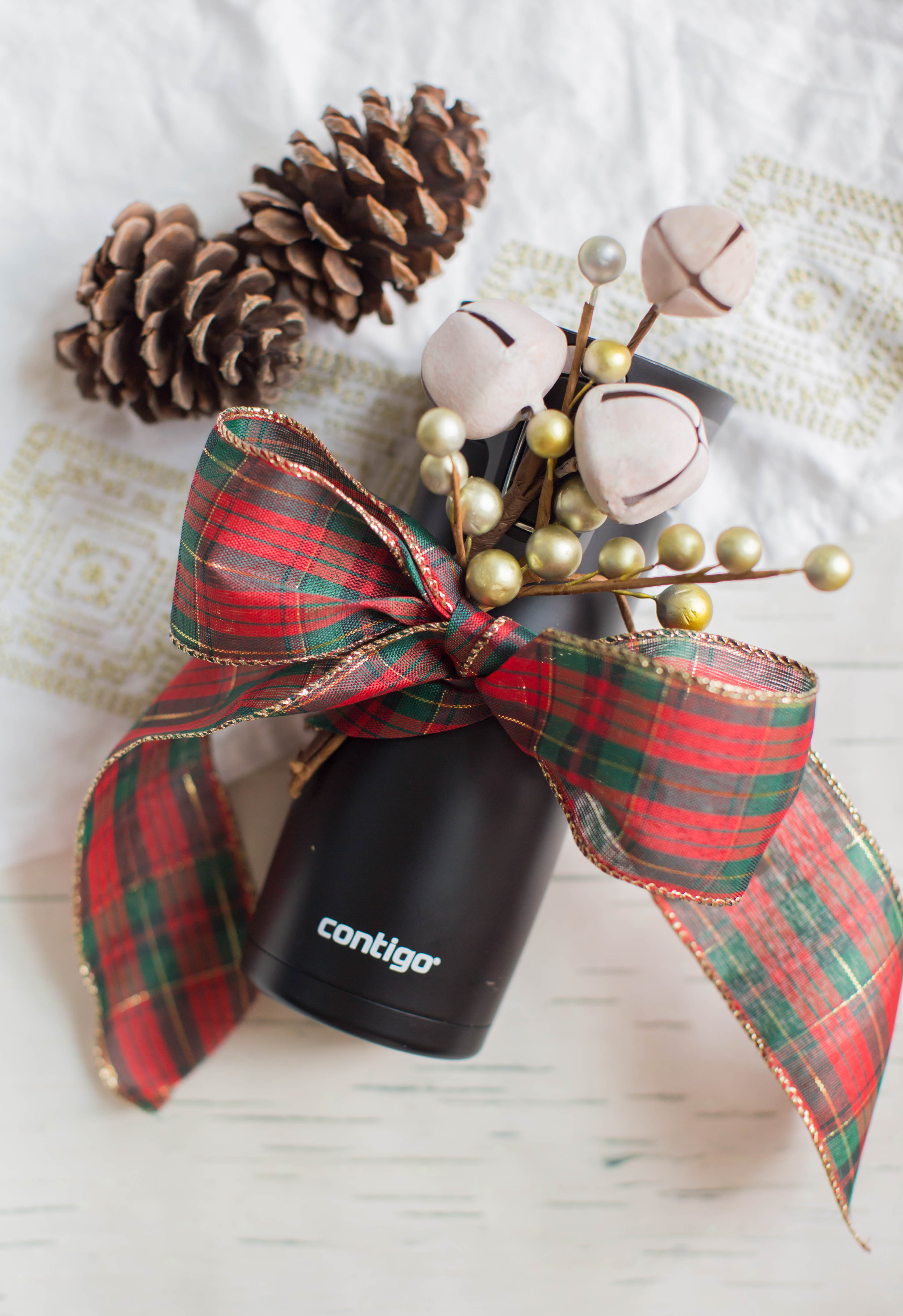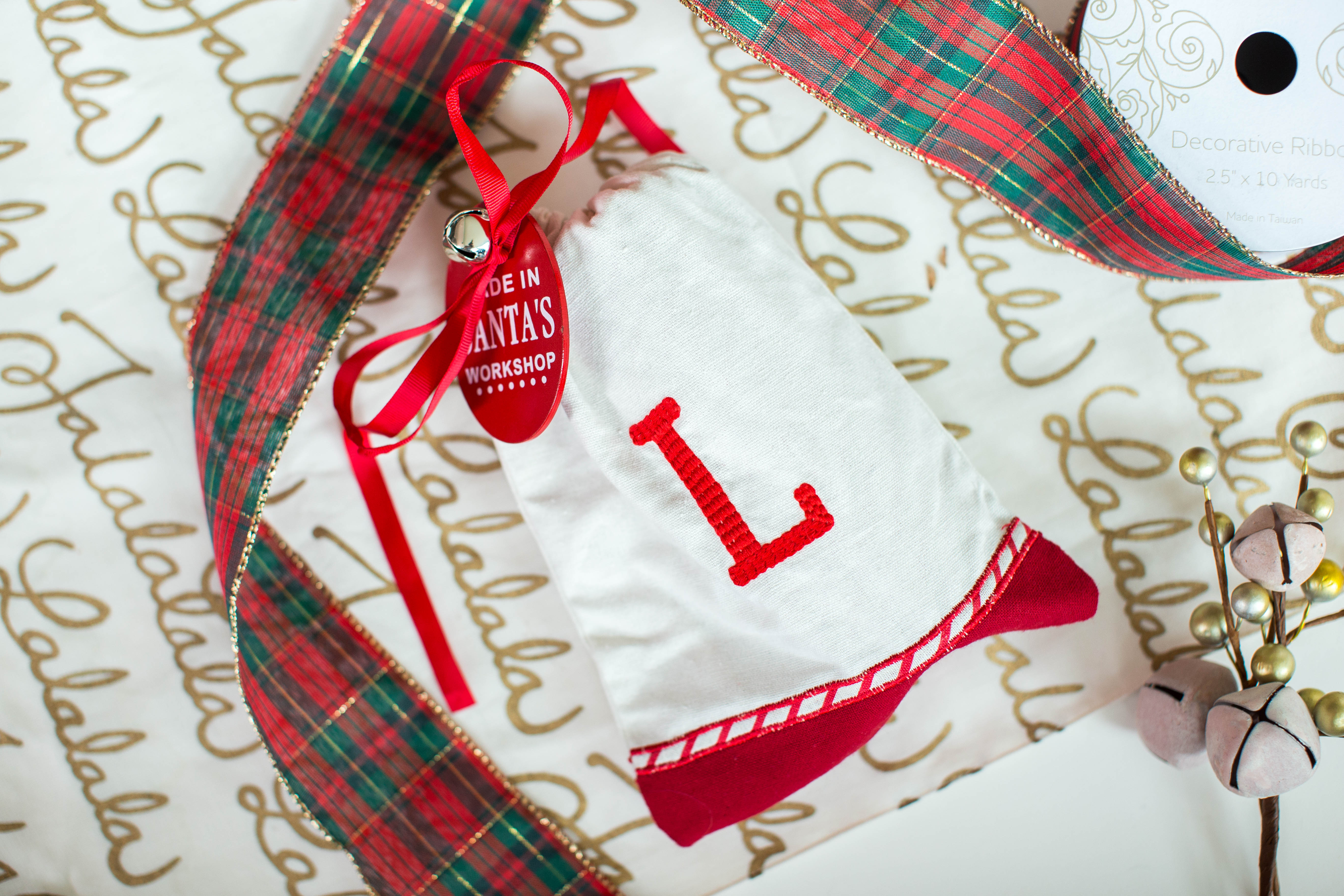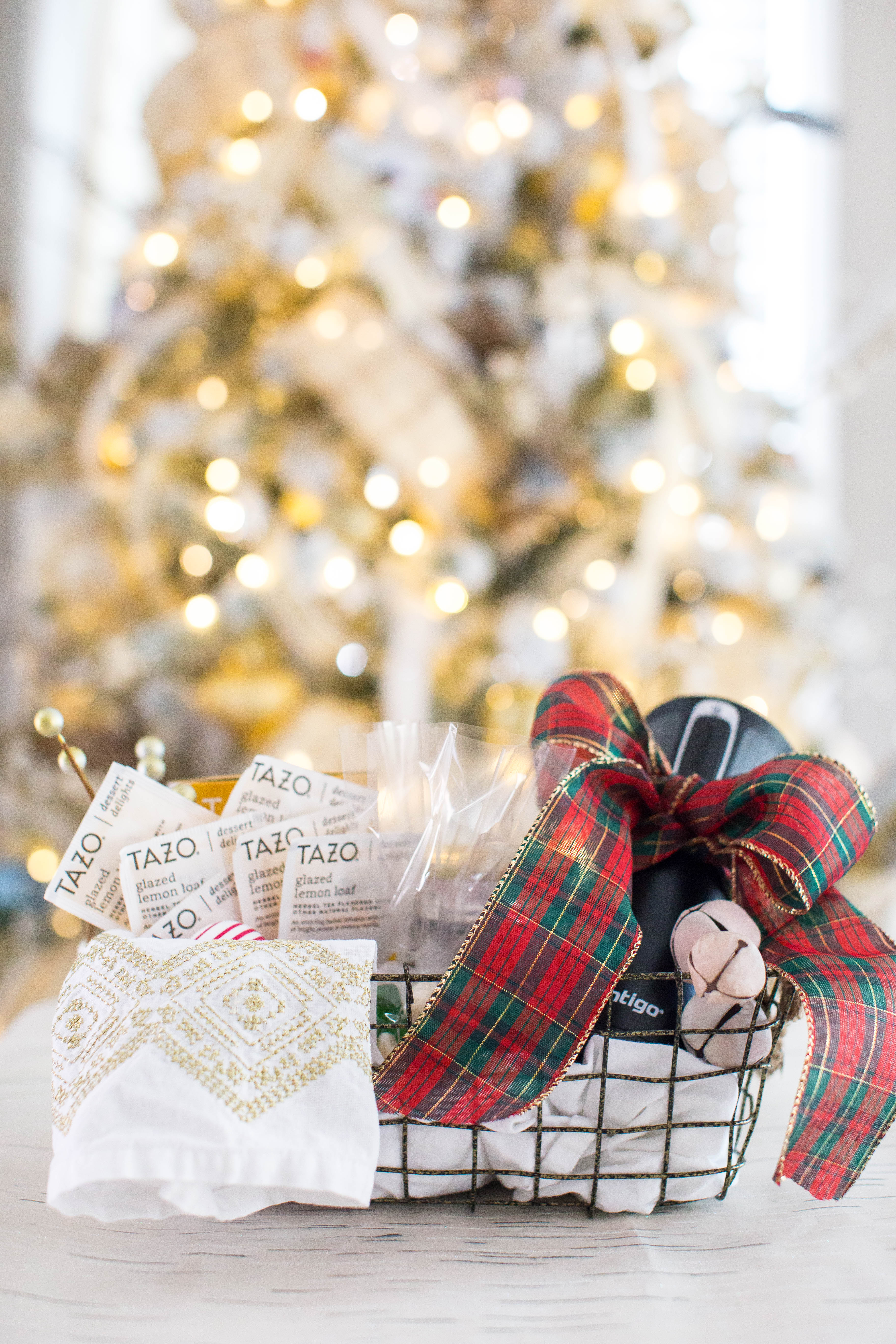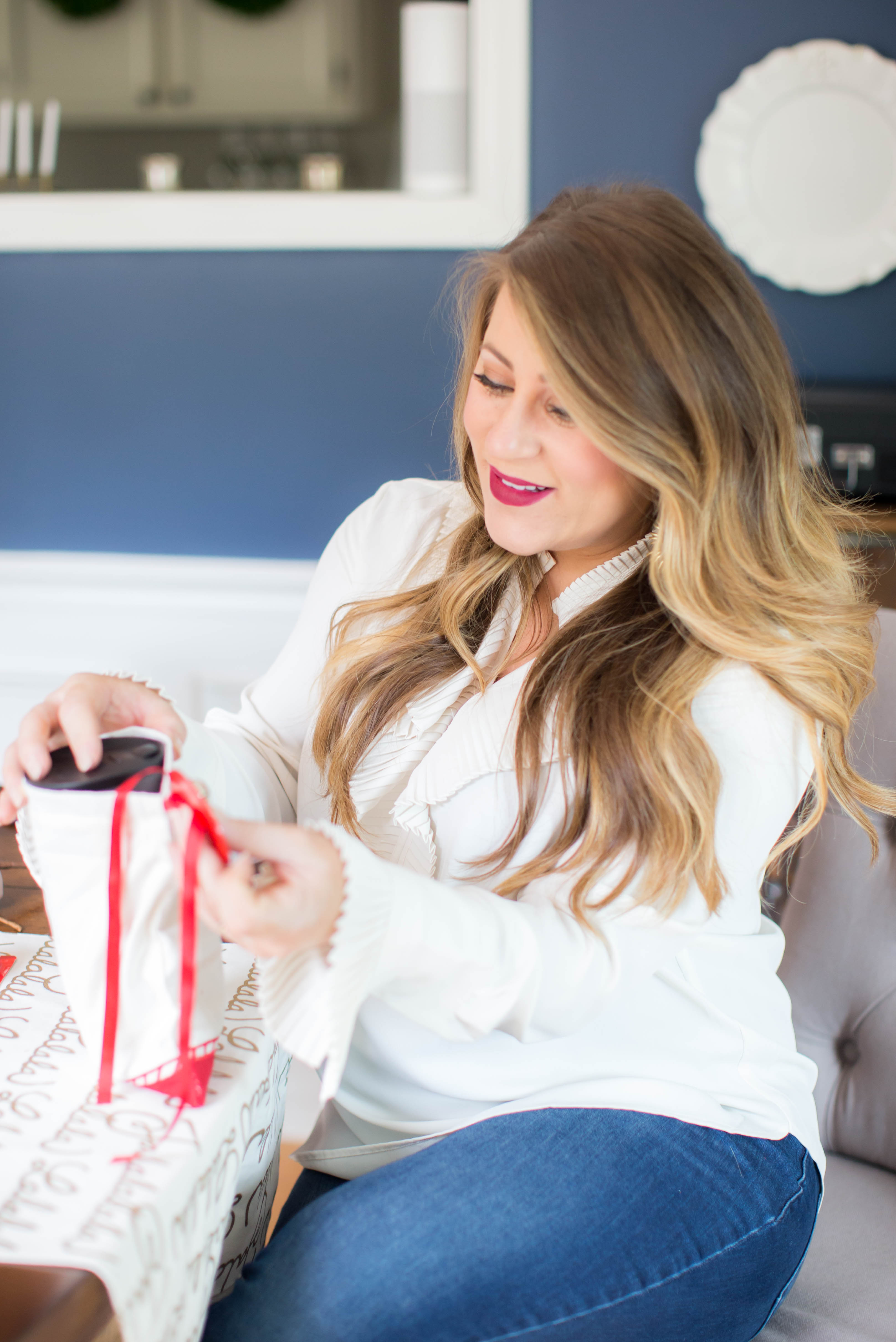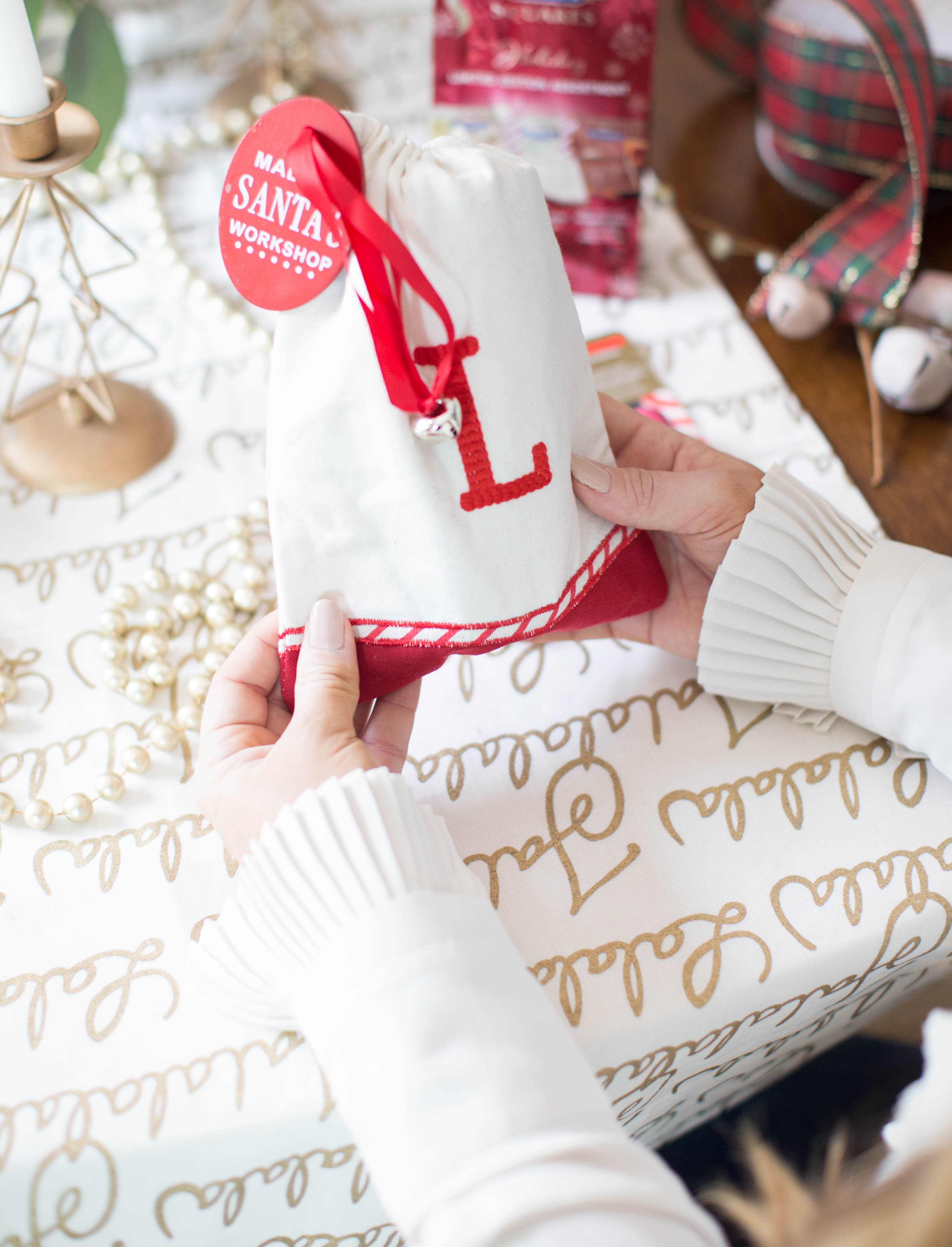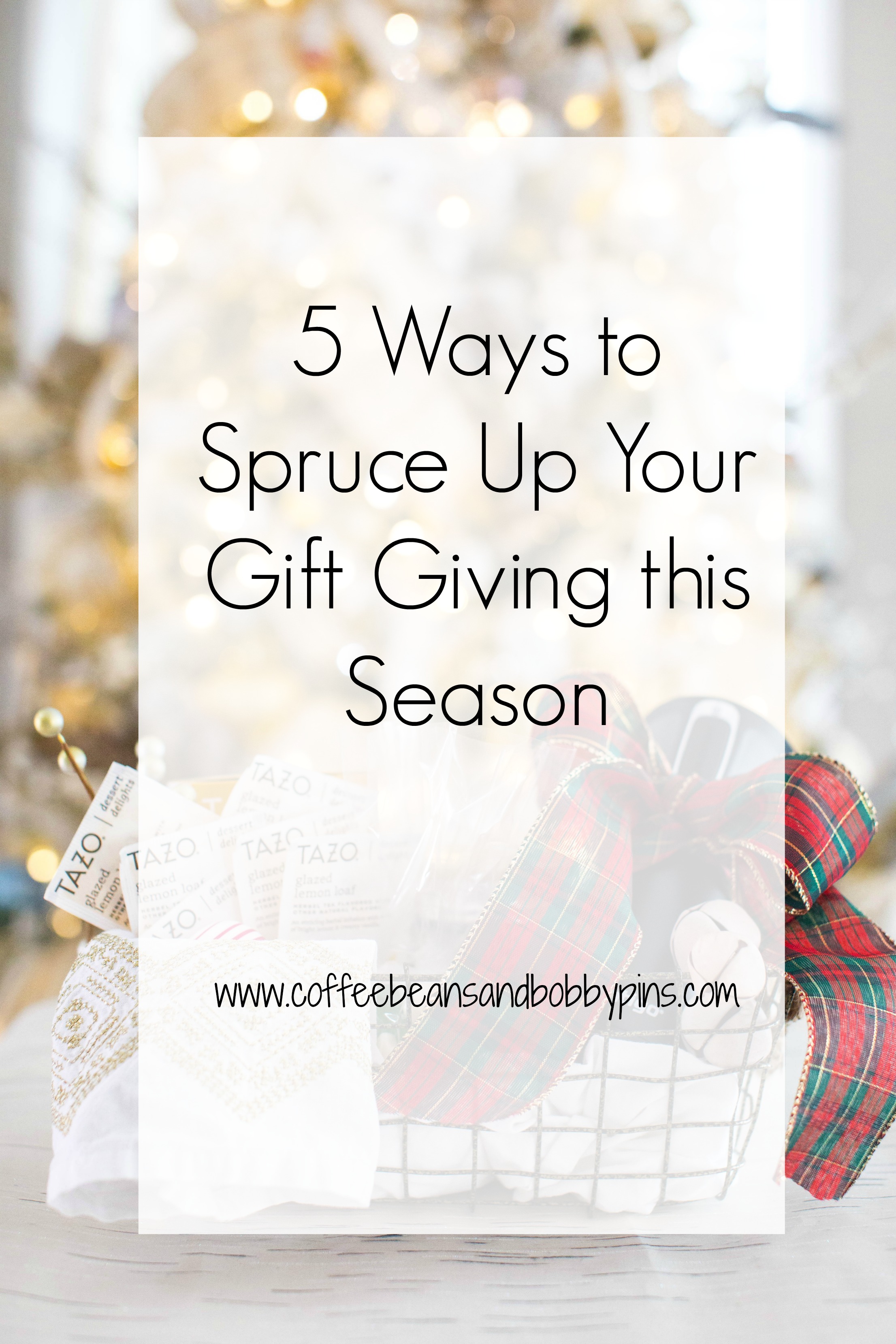 What I love about following the tips above is that they can pertain to so many different gifts, but who doesn't love a great tea blend (bonus points that it tastes like dessert but is totally guilt-free!) and a new mug (that is 100% spill and leak proof which is crucial during the go-go-go of the holiday season)? We go through travel mugs in our house because they are so used and when I brought the Contigo home Aaron lit up and said "Is that for me?" So there ya go, buy your husband a mug and he'll be happy as a clam!
I picked both products up from Target and any of the ideas above are also great for friends, co-workers, etc.! And, mark your calendars, because on December 2nd, Tazo Dessert Delight Teas will be 5% off with your Cartwheel app!
Have a great day loves and thanks for stopping by! Treat yo'self this weekend and have a great one!
XX