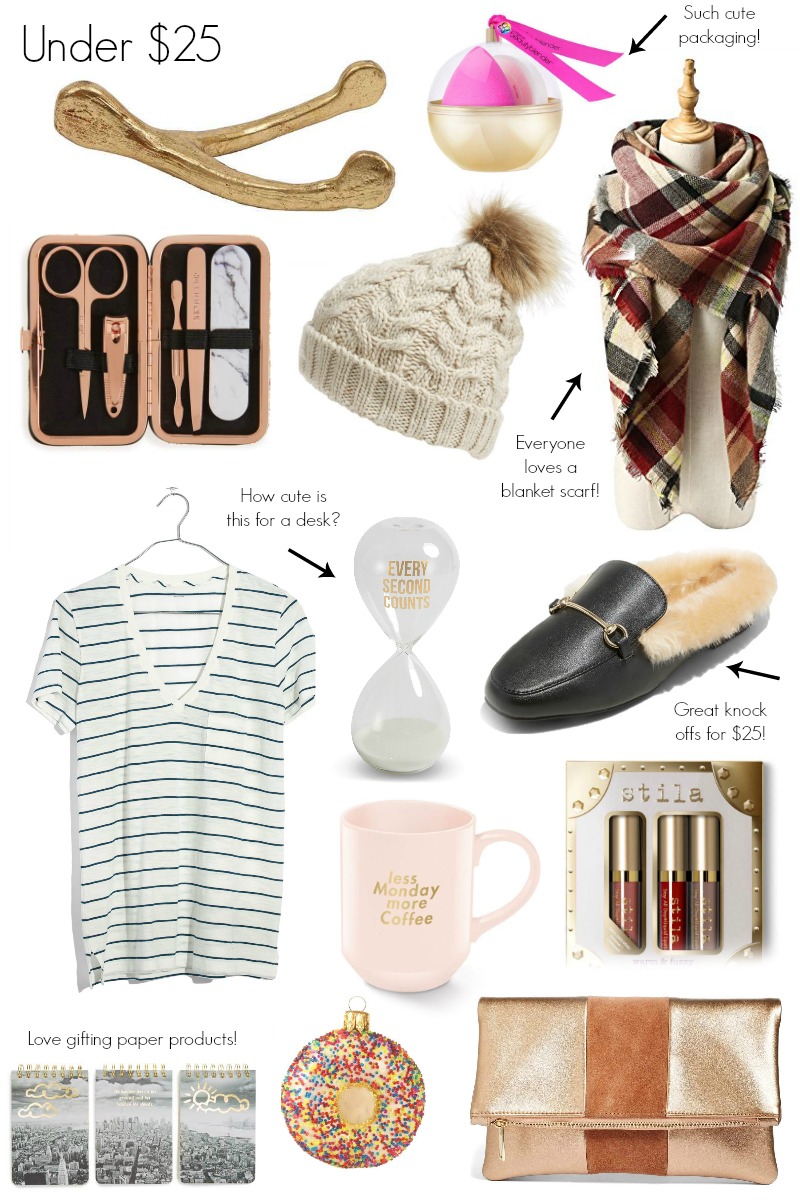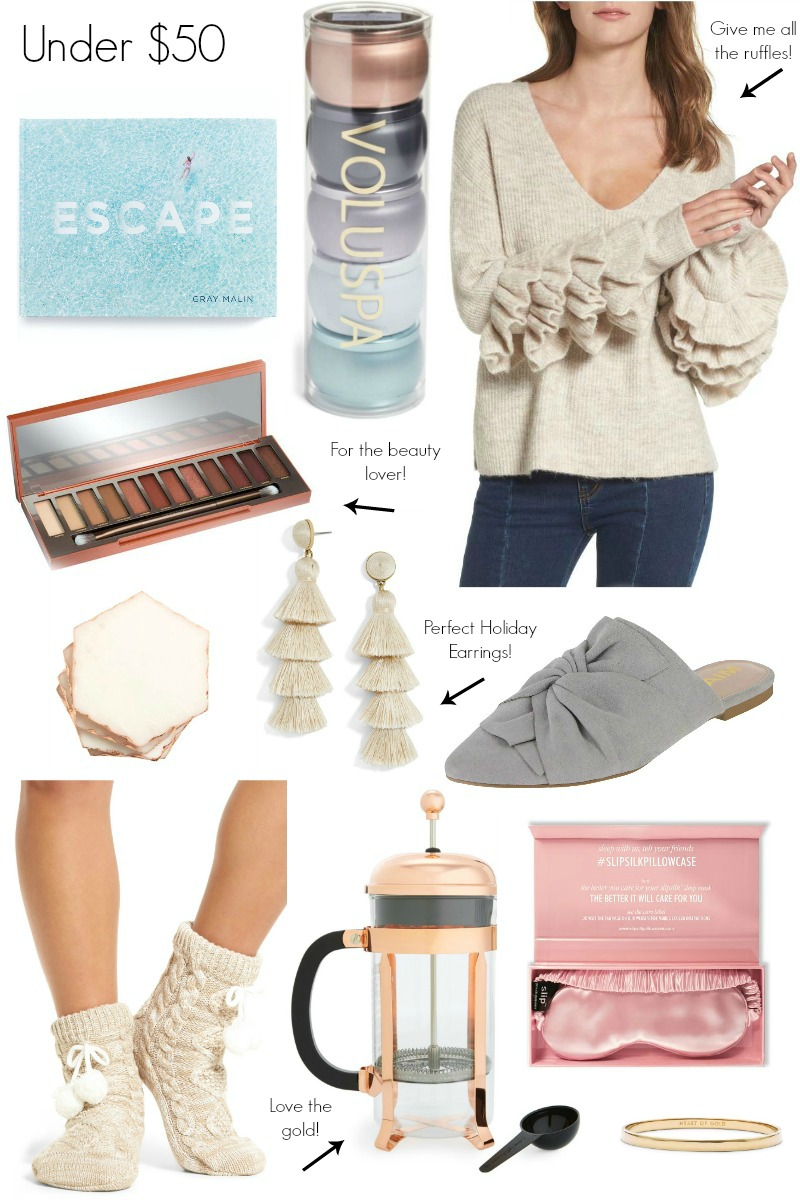 First full week of December, who's ready for the hustle and bustle of shopping?!? Today, I wanted to take the time to round up some great gift ideas for your sister, bestie, mom, co-worker (any lady really) under $25 and under $50 in this Gift Guide for her. I did a round up of luxury items last week (seen here), and since we can't all get our best friend a Gucci bag (don't you wish you could though), I thought this price point was a little more realistic. Of course, the under $25 gift guide for her is also a great list of stocking stuffers (I mean, I want this for my tree and in real life). 🙂
I know this time of year I always wish I could spend more on everyone, but the truth is, there are some really great and practical gifts for under $25 around. For example, I go through these like crazy and while it seems like a silly gift, it's definitely something I use daily and ALWAYS need more of. My girlfriends always tease me that I ask for these every holiday, but it's so true! I am obsessed, but hate spending my own money on them since I don't technically NEED them.
And of course, then you always have some ladies that you do spend a little more on. For example, with my siblings we spend $50, so items in the second groupings would be perfect for either of my two sisters. I have these in about five colors and that dreamy champagne is just swoon, don't you think? Perfect for the holidays. And I actually own this, but now that I'm seeing it in gold, I may need a second. How fun is that for the coffee drinker in your life.
Regardless of what you give this season, I'm sure it will be much appreciated, but don't you also want it to be fabulous (wink*).
Have a great Tuesday and as always, thank you so much for reading loves!
Gift Guide For Her Under $25:

Gift Guide For Her Under $50

XX