Gold sequin blazer Misook (use code MSK2791 for 25% off) / Pants (maternity and non maternity) / Shoes / Bag (similar) / Lace Cami / Sunglasses
Right now our life is pretty much full of uncertainties. We don't have plans for New Years (we'll essentially have a week old baby), I don't know when we'll be leaving the house and I'm not even sure in the next few days how many showers I'll get to take. So, since we'll be toasting NYE from our couch this year, I've made it a point to wear all my sparkles and glitz prior to NYE this year, because why not! I've always been a fan of sequins year round, so for those of you who think you can only rock them during the holidays need to reevaluate. Why wouldn't you want to wear this gorgeous gold sequin blazer from Misook well into Jan/Feb and so on? Once we do venture out and about, I have a black jumpsuit I'm dying to wear it with (and I wont be pregnant anymore woot, woot, so it hopefully should fit!).
Misook has so many great classic blazers and I've always been in team "buy as many staple blazers as your budget allows" because they never go out of style and you'll be able to wear them for years. I'd rather invest in a great staple piece than five trendy pieces any day of the week and I know this gold number will be hanging in my closet for years to come.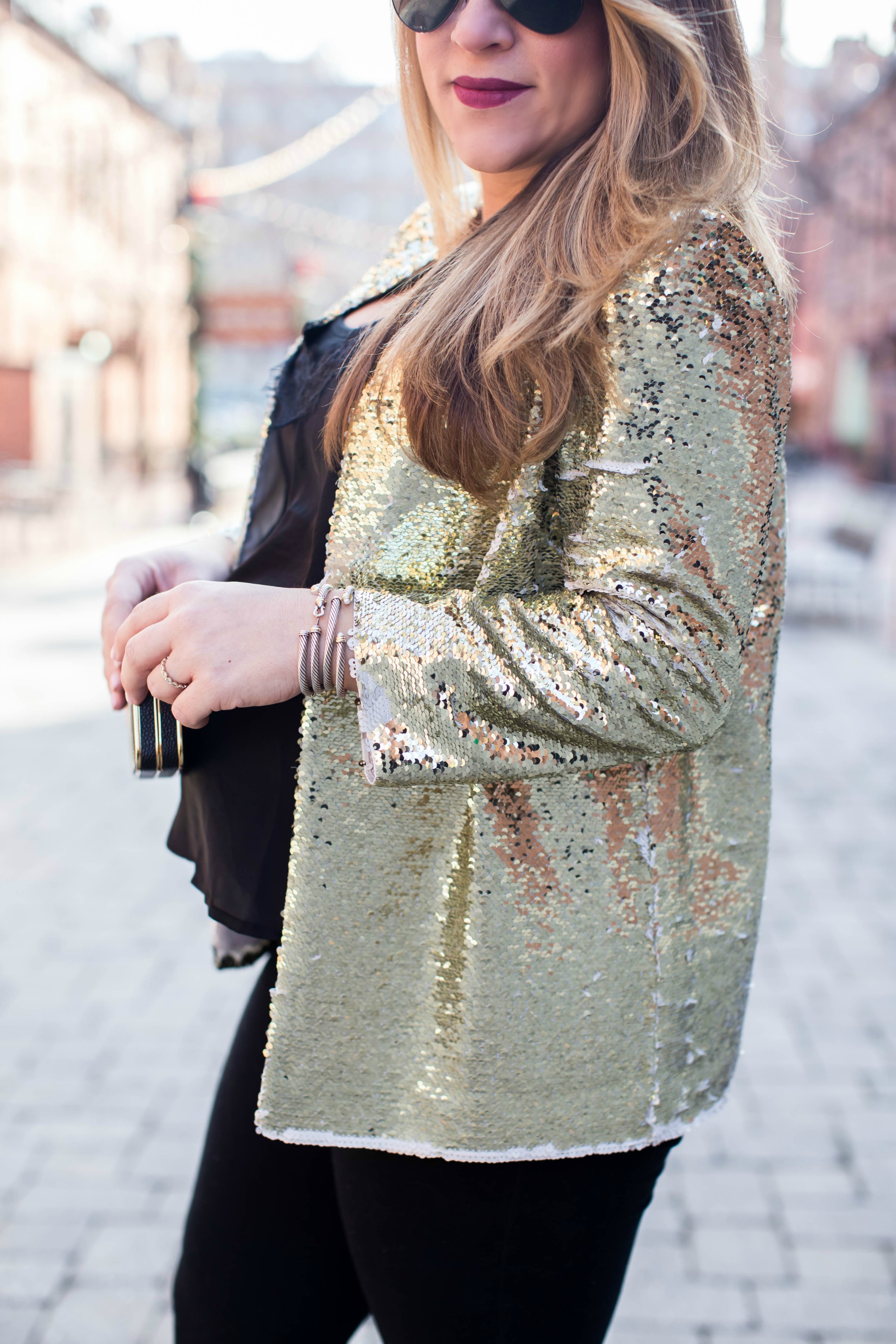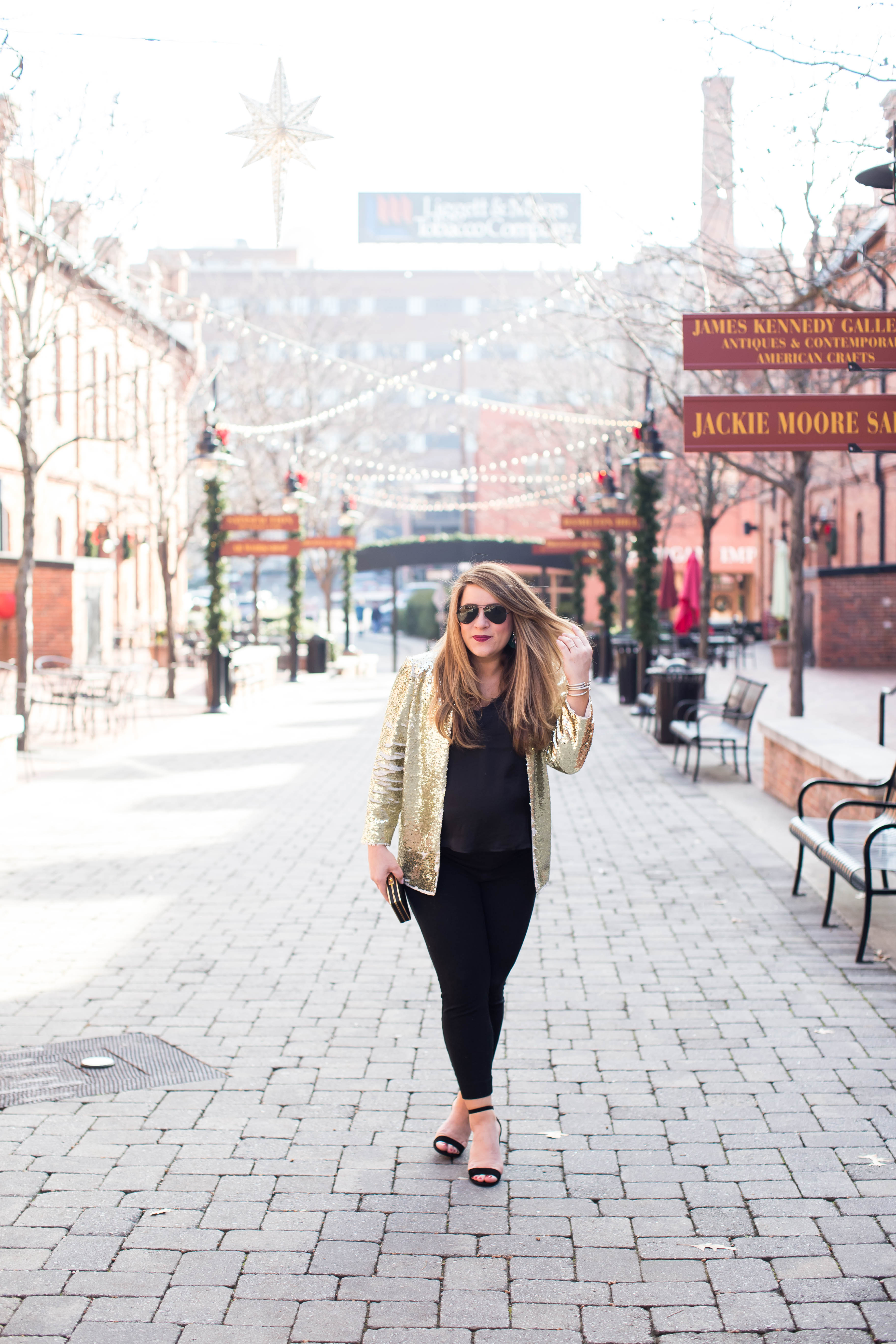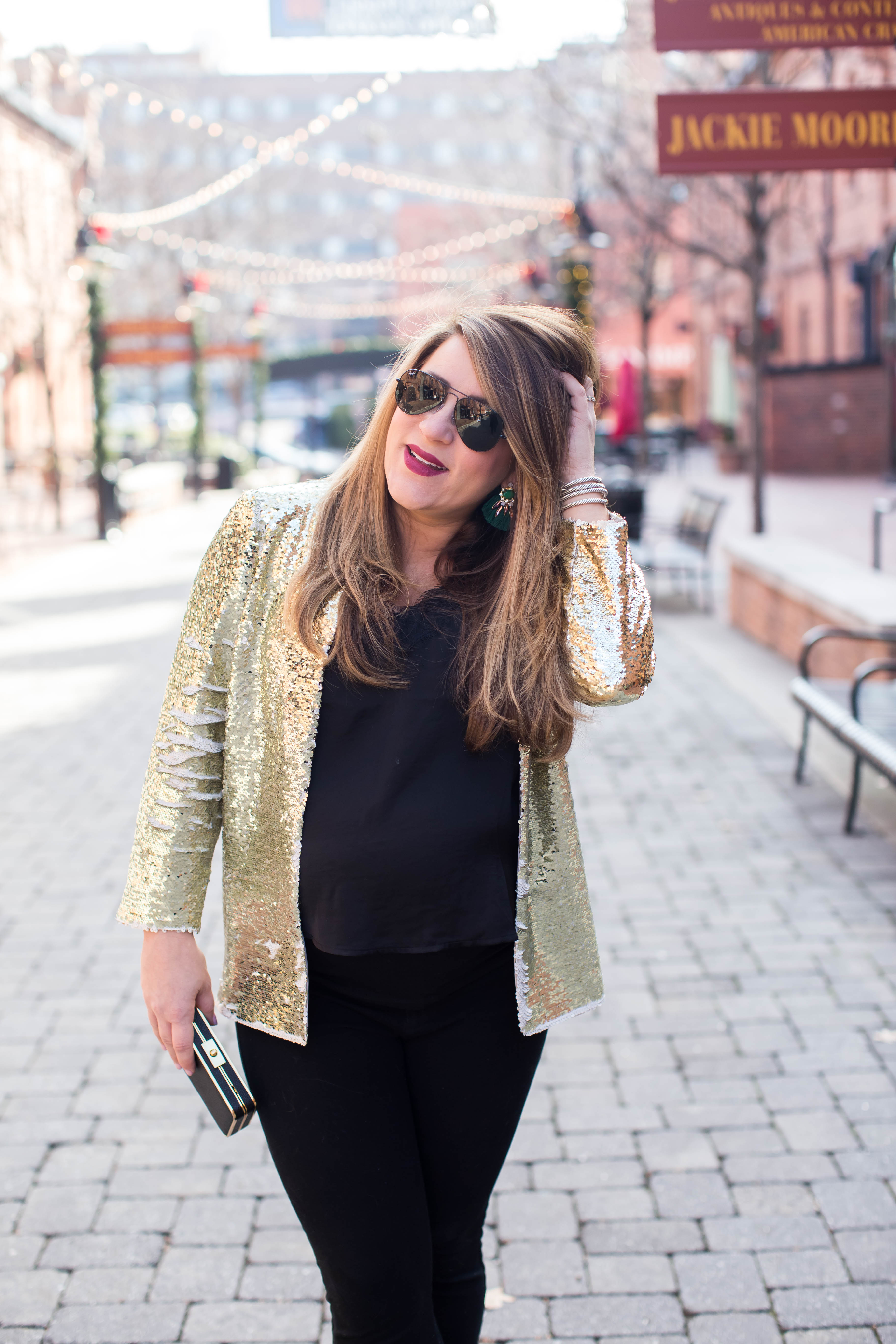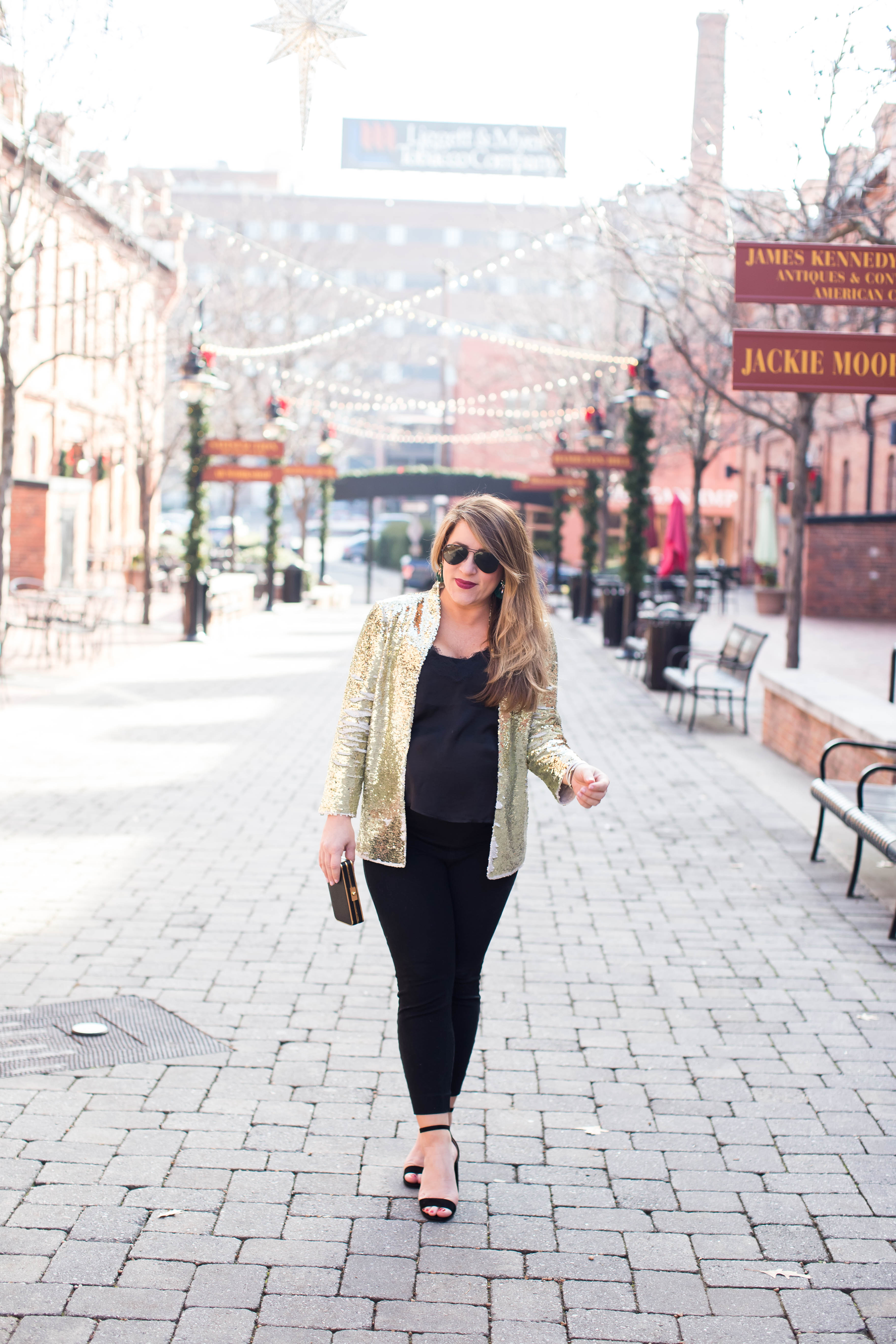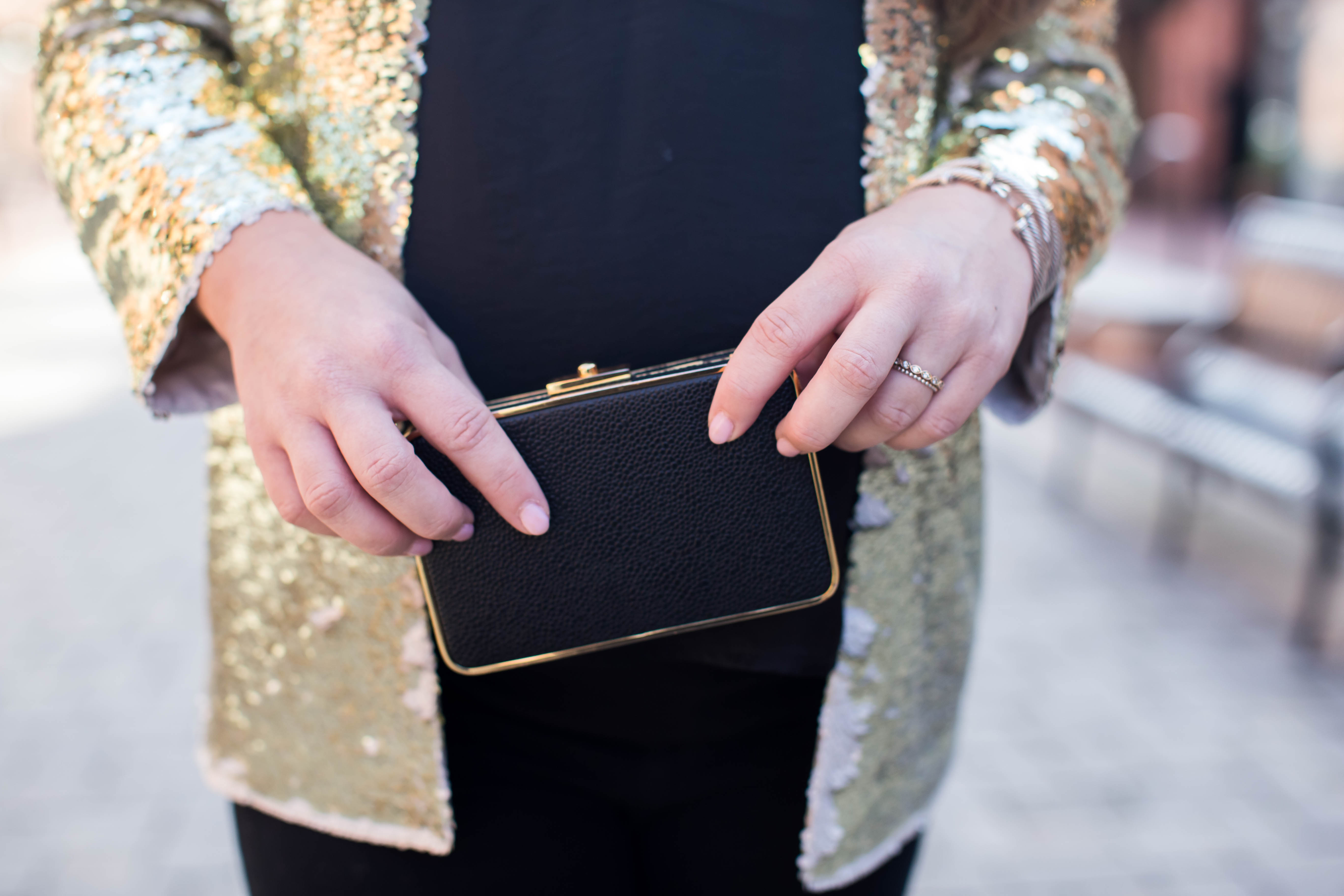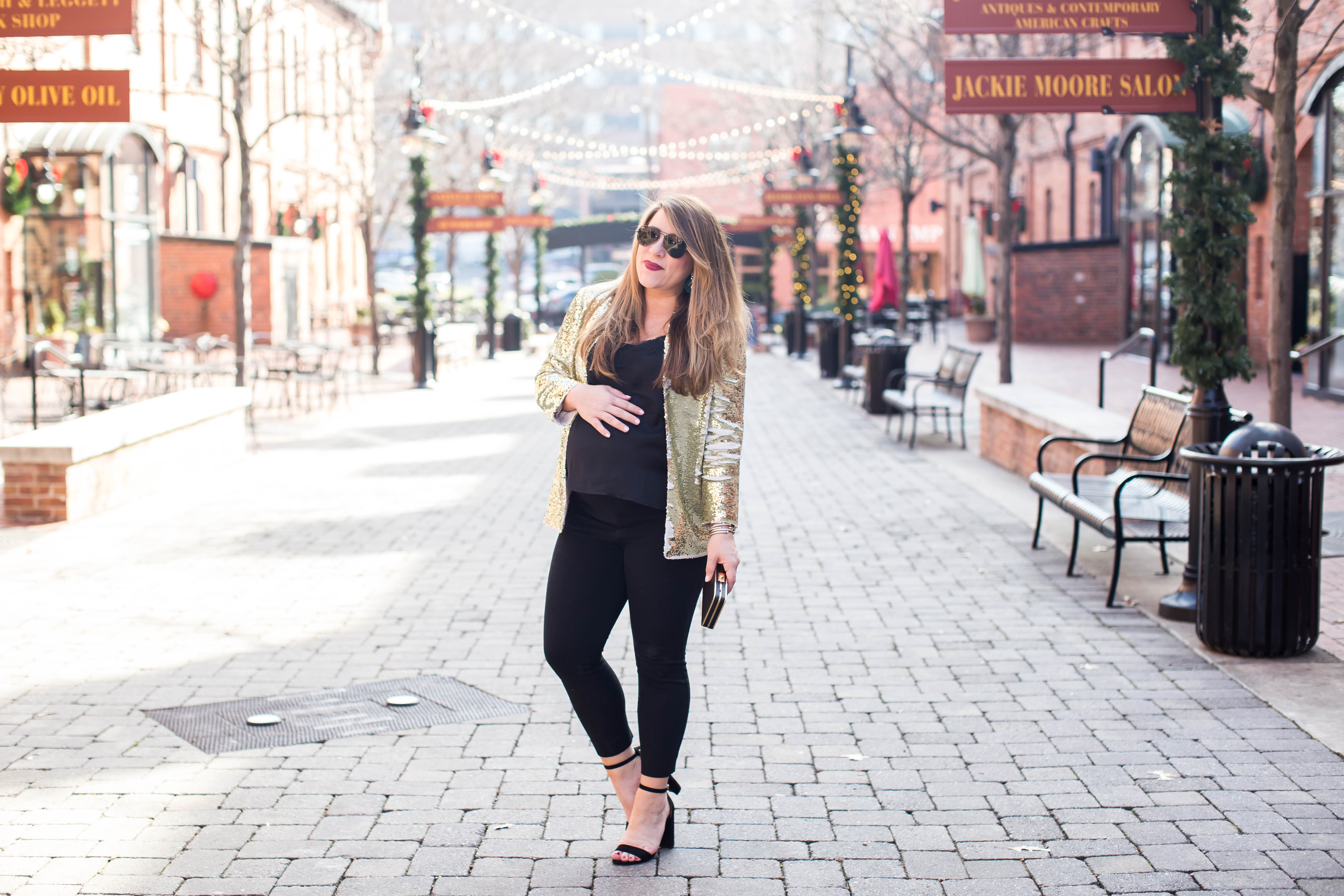 Obviously, another reason why I love a great blazer like this gold sequin blazer is because they fit over this baby bump! 🙂
Happy Friday babes, make sure you're following along on Instagram this holiday season, you may catch some sneak peeks of baby L! And since Monday is Christmas and I wont be posting (and you shouldn't be reading blogs that day anyway!), I hope you have the best holiday with friends and family. This is the firs Christmas I've ever missed, so I plan on wasting lots of phone battery on Facetime with family back home! I hope you know, I am so, so, so thankful for your friendship/readership and everything in between.
XX