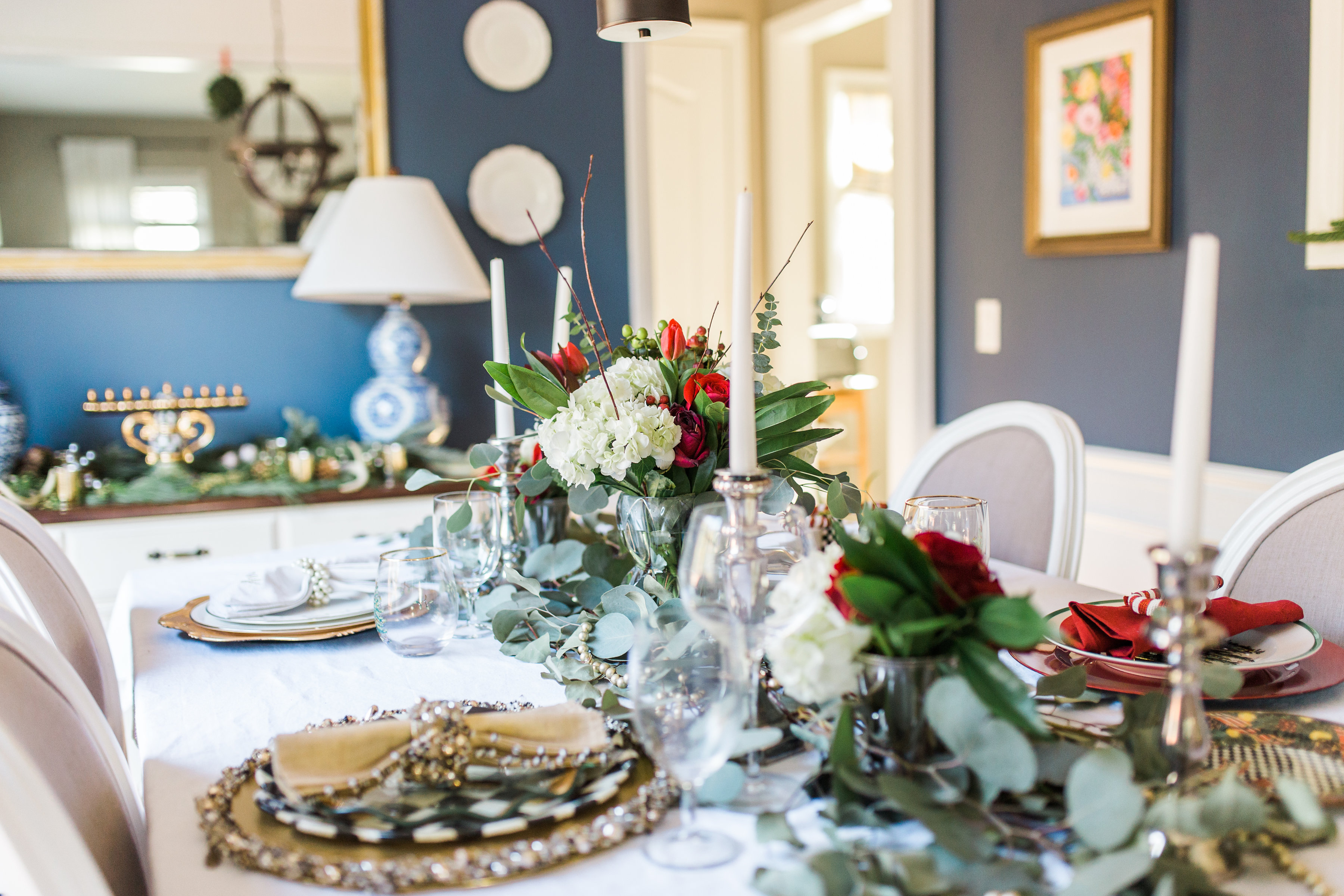 I once told Aaron that my dream kitchen involves a butler's pantry off to the side where I can store numerous sets of dishes. "Numerous sets of dishes?" was his response. Yes. I have always loved the idea of having different sets for different occasions, holidays, seasons, etc. However, after time has gone by, I've realized, you don't technically need a WHOLE set of one dish, rather, just some great pieces from patterns and prints you love. Just like pattern mixing, I've grown to love the idea to mix and match plates and dress a beautiful table that isn't boring. When we got married, we registered for beautiful Kate Spade China place settings, but we also registered for these dessert plates and thus began my love for dishware to mix and match plates.
When I was in Aurora this past summer with MacKenzie-Childs, we actually did a short class on how to mix and match plates and tableware. Mixed with some of the tips I've used in the past, I thought I'd share some ways you can bring visual interest to your table (just in time for the holidays, but really all throughout the year) for all those holiday gatherings you're hosting.
Set a color scheme. You may have 3-4 different patterns, but along with the centerpiece you're using, tablecloth, etc. think of the color scheme you want to use. Then, collect/think about all of the dishes you have that would accompany the colors you've chosen. Don't panic if your shades are different! That's great!
Play with Pattern. Just like stripes and polka dots were made for each other, so were your mismatched dish patterns. Play up the differences by combining them together.
Mix Metals / Mix Old and New. Don't be afraid to mix and match gold/silver or even something antique with something new. This creates a great basis for conversation.
Don't forget about the "extras." Okay, maybe you don't quite have as many sets or accent plates, etc. as you'd like right now. That's okay. Don't forget about the extras that help! Napkin rings can be alternated or completely different, napkins, glassware, etc. The possibilities are endless!
Play with shapes! Our everyday dishes are square and for the longest time, I never used them with any of our circular patterns, but not anymore! Use that square bowl on that round plate, or mix that tulip-ed plate on the circular charger.
Feel free to switch it up each seat! If you found a gorgeous plate once at an antique shop and have enough different "sets" to mix and match around a table, switch it up with each guest's seat. Just keep at least one thing consistent to tie it all together whether it's a charger, napkin, glassware, etc.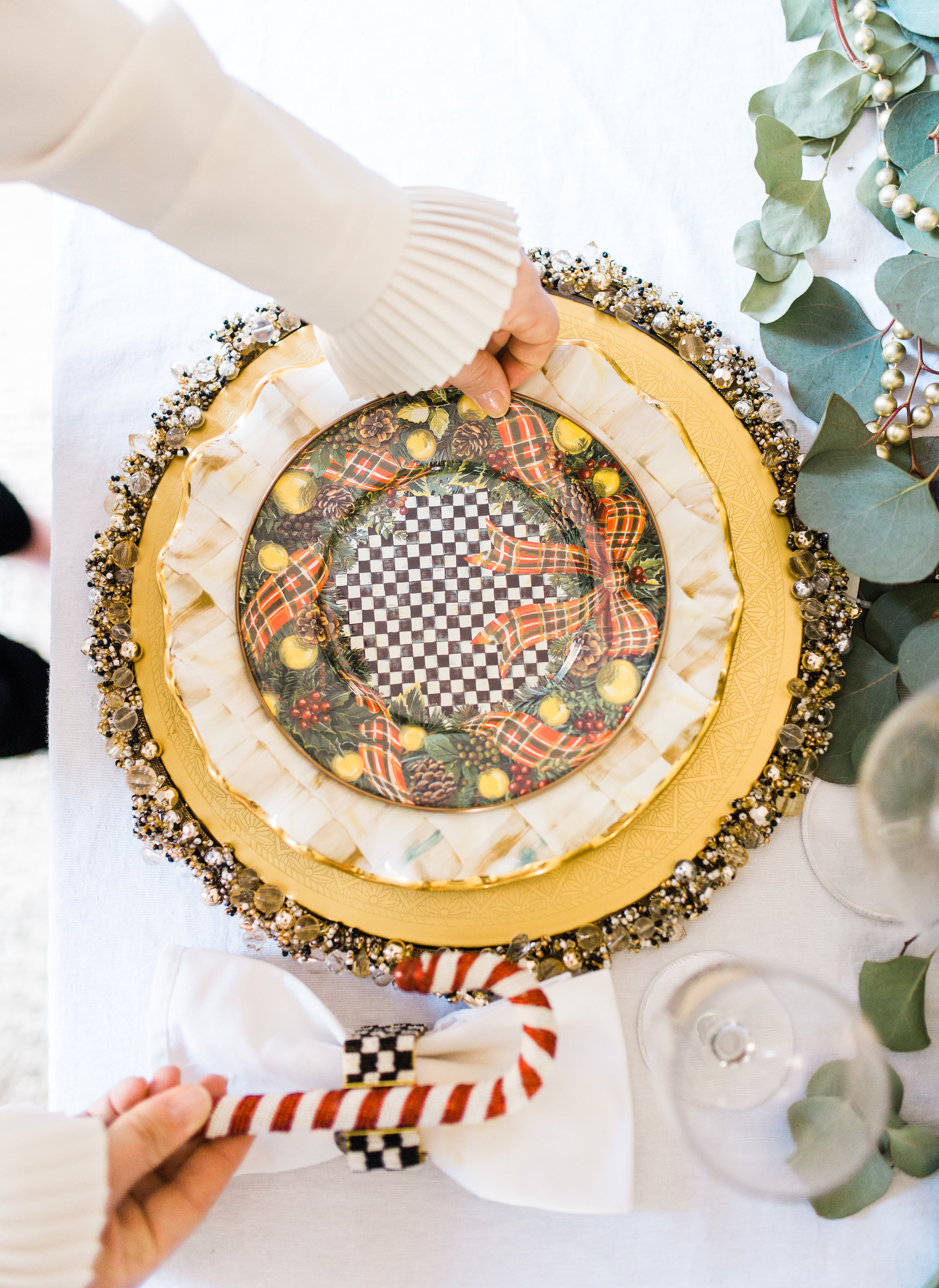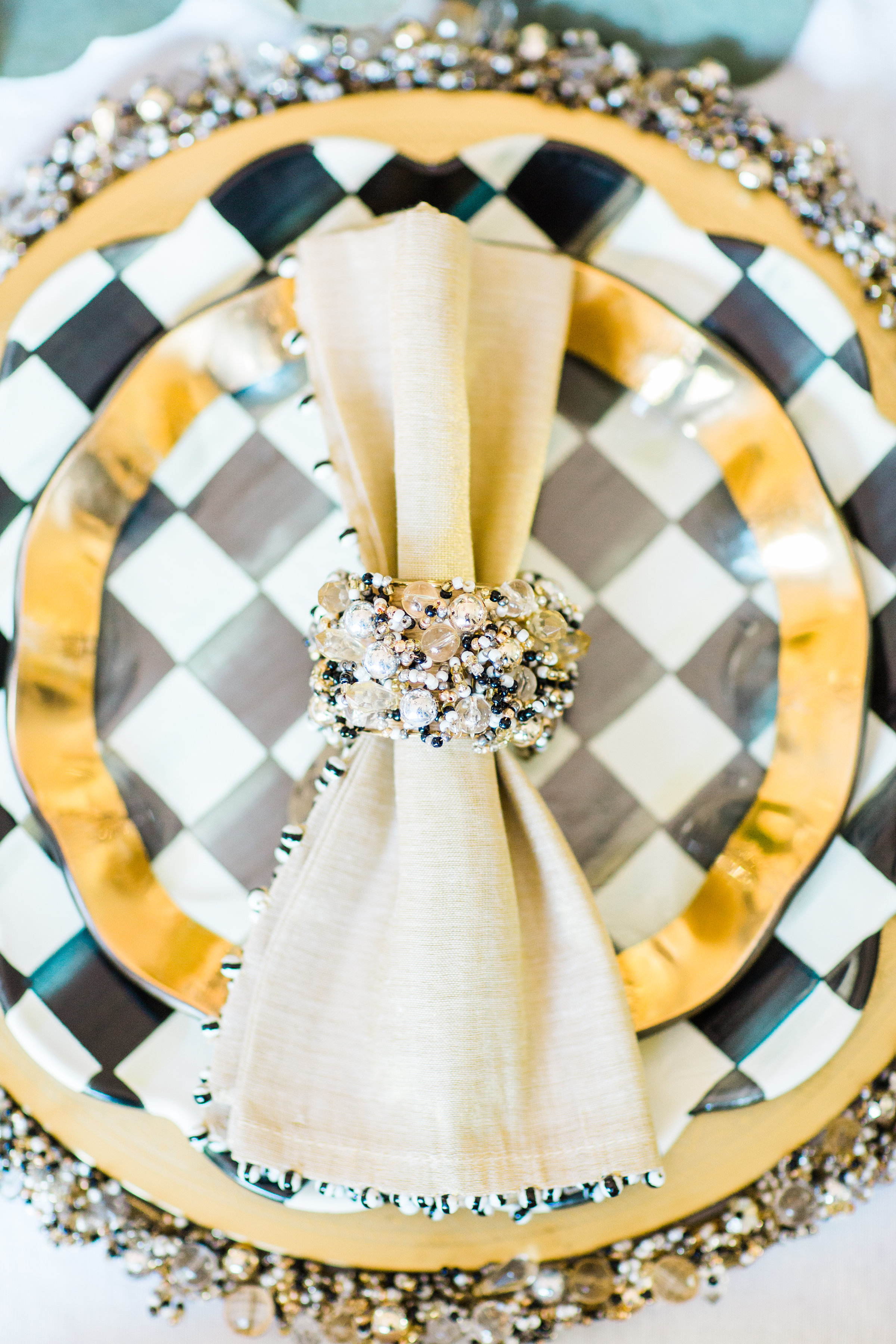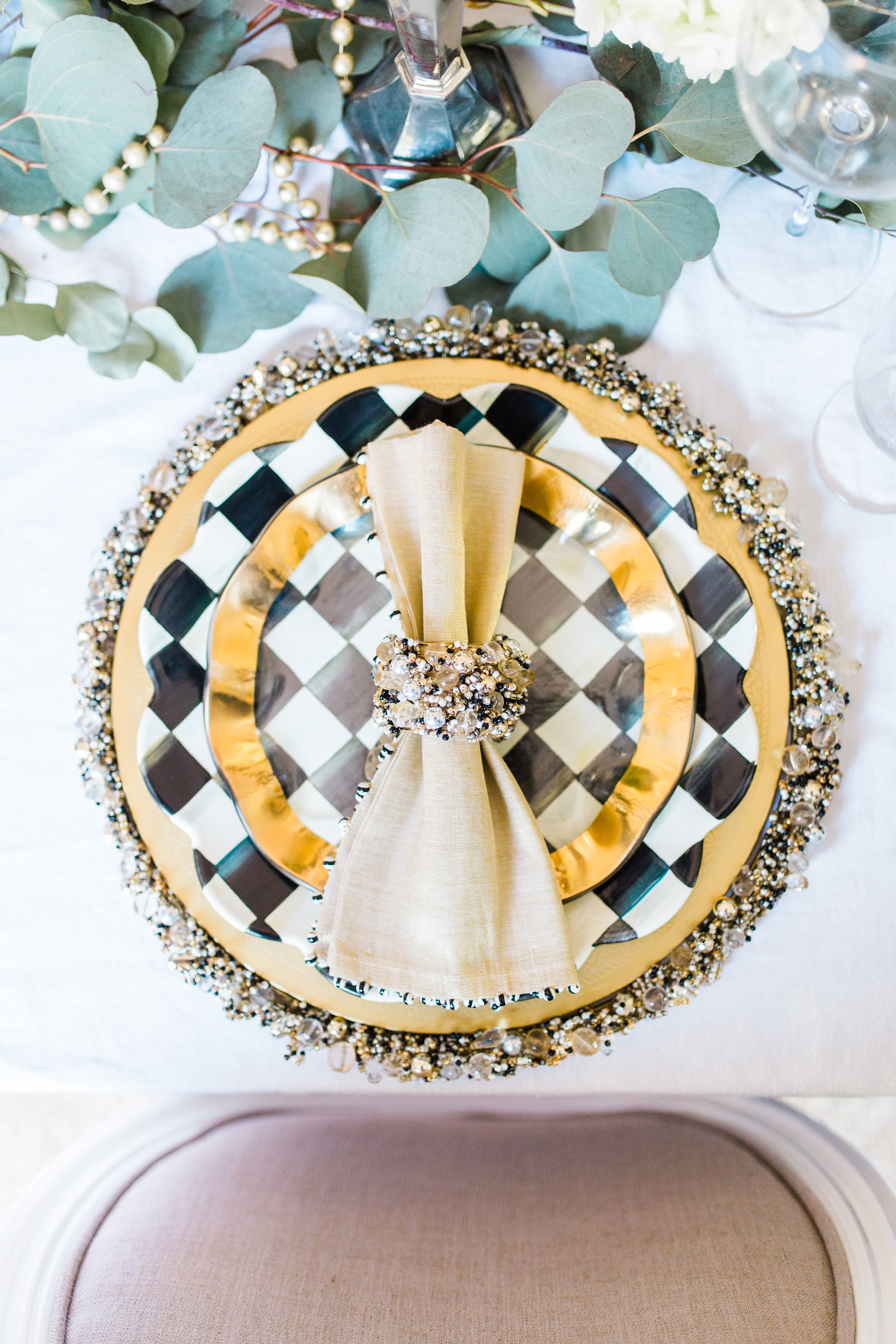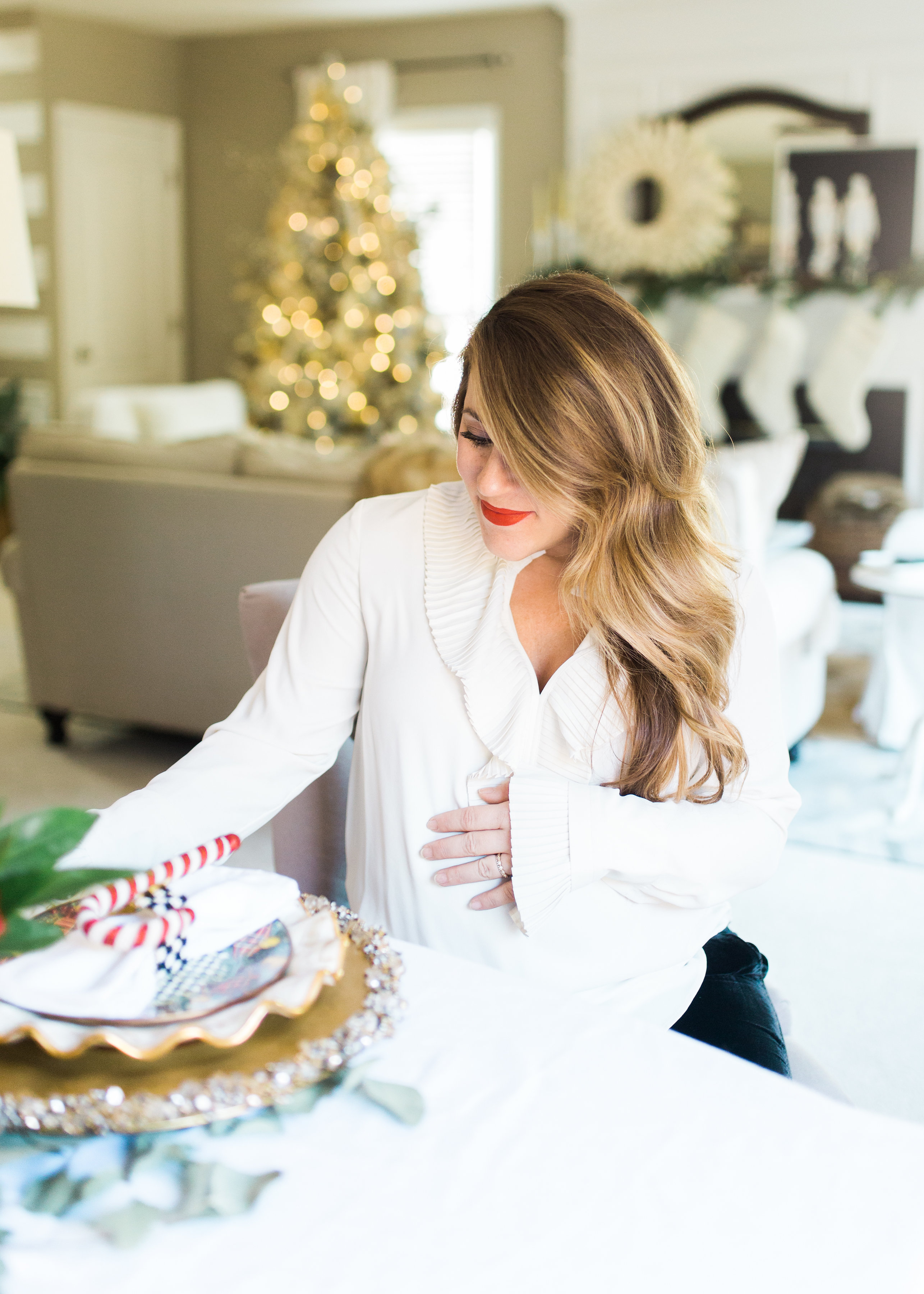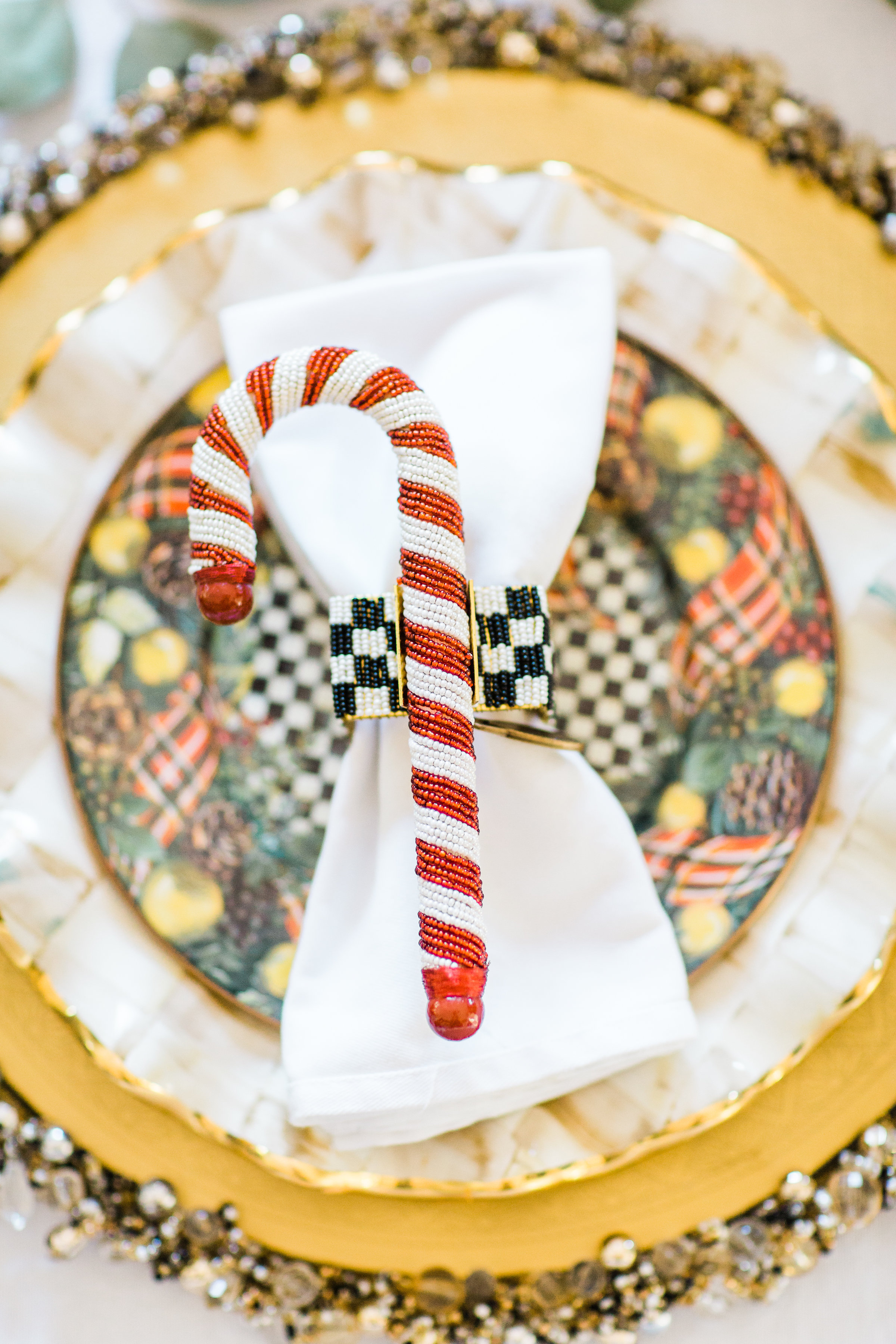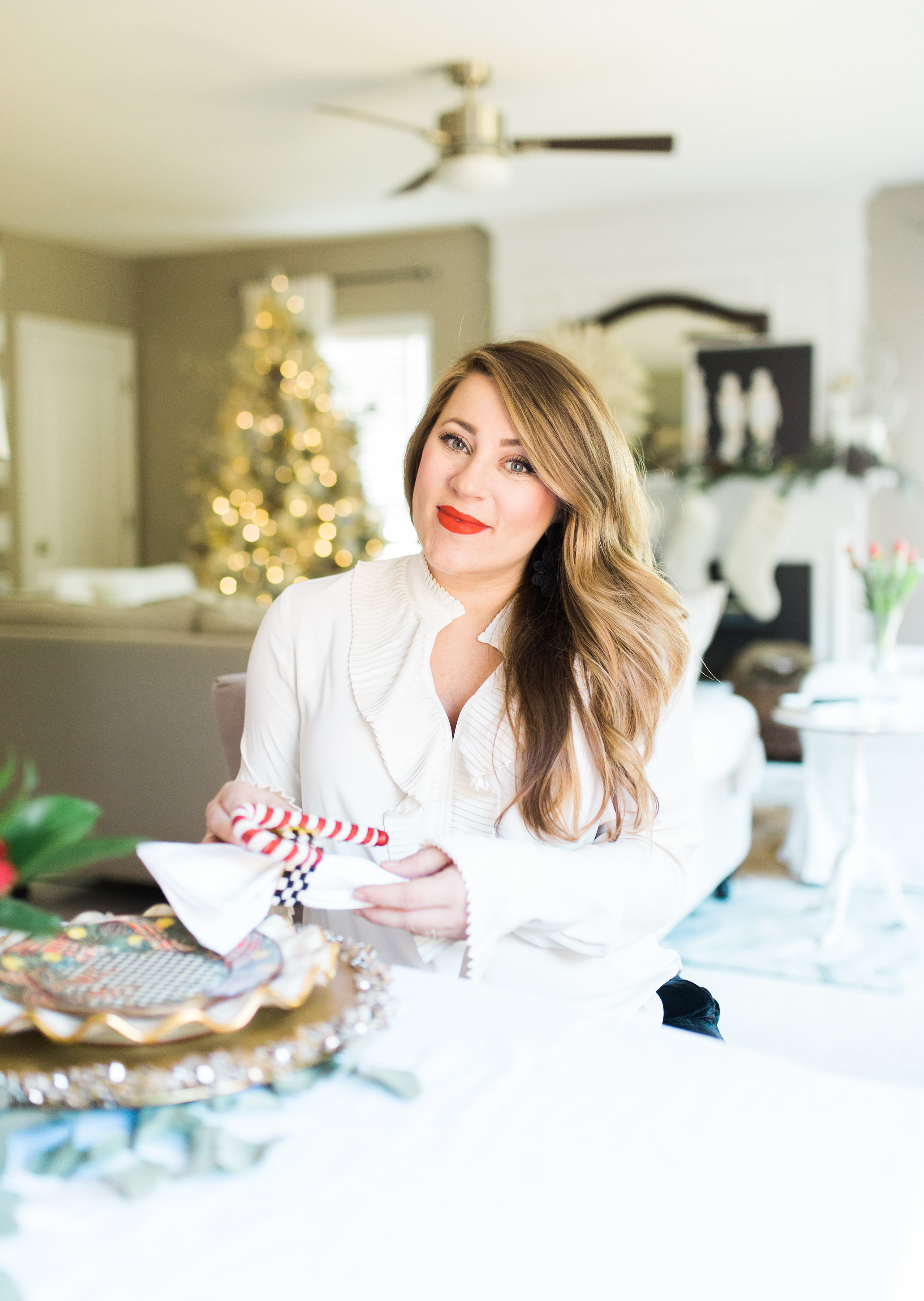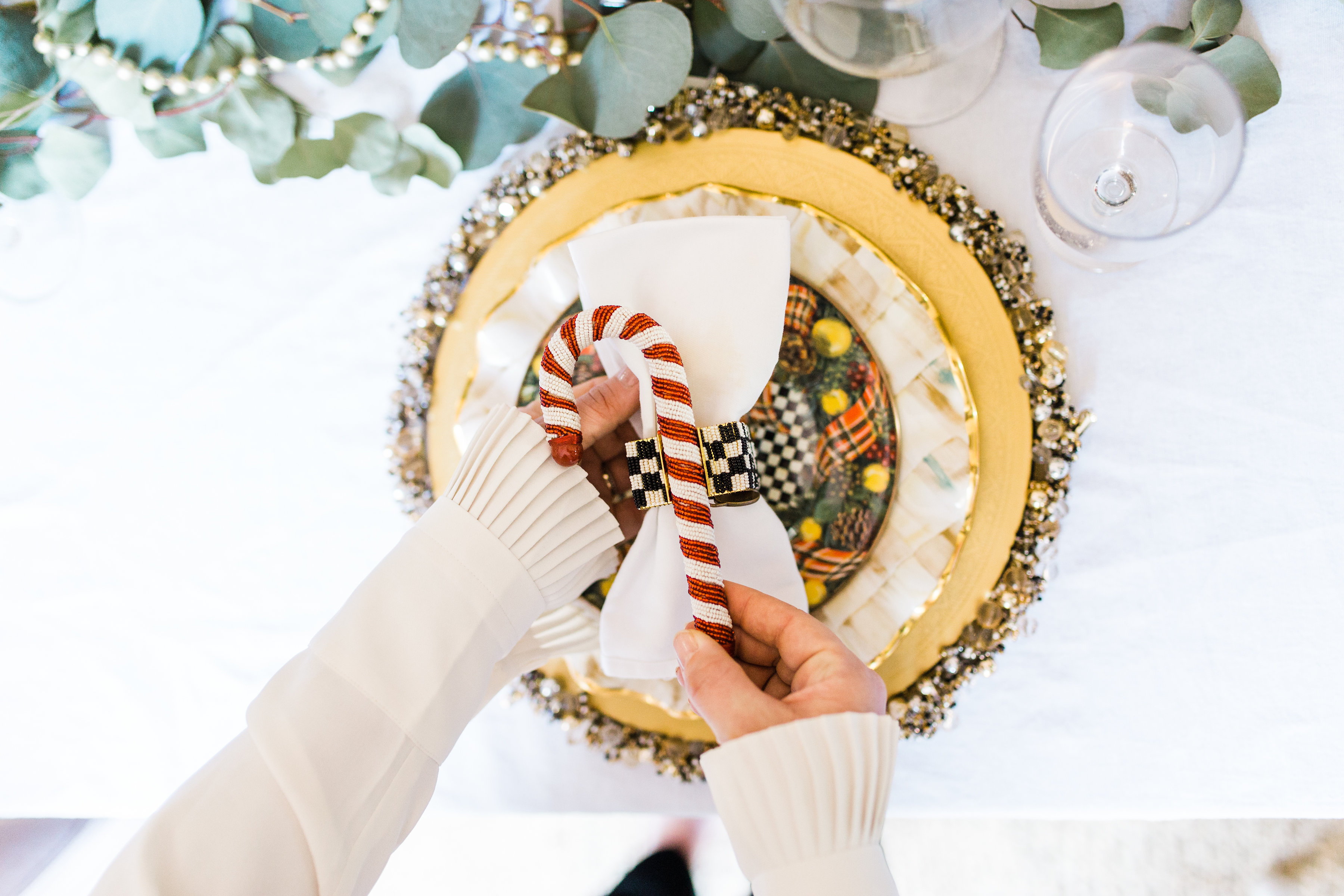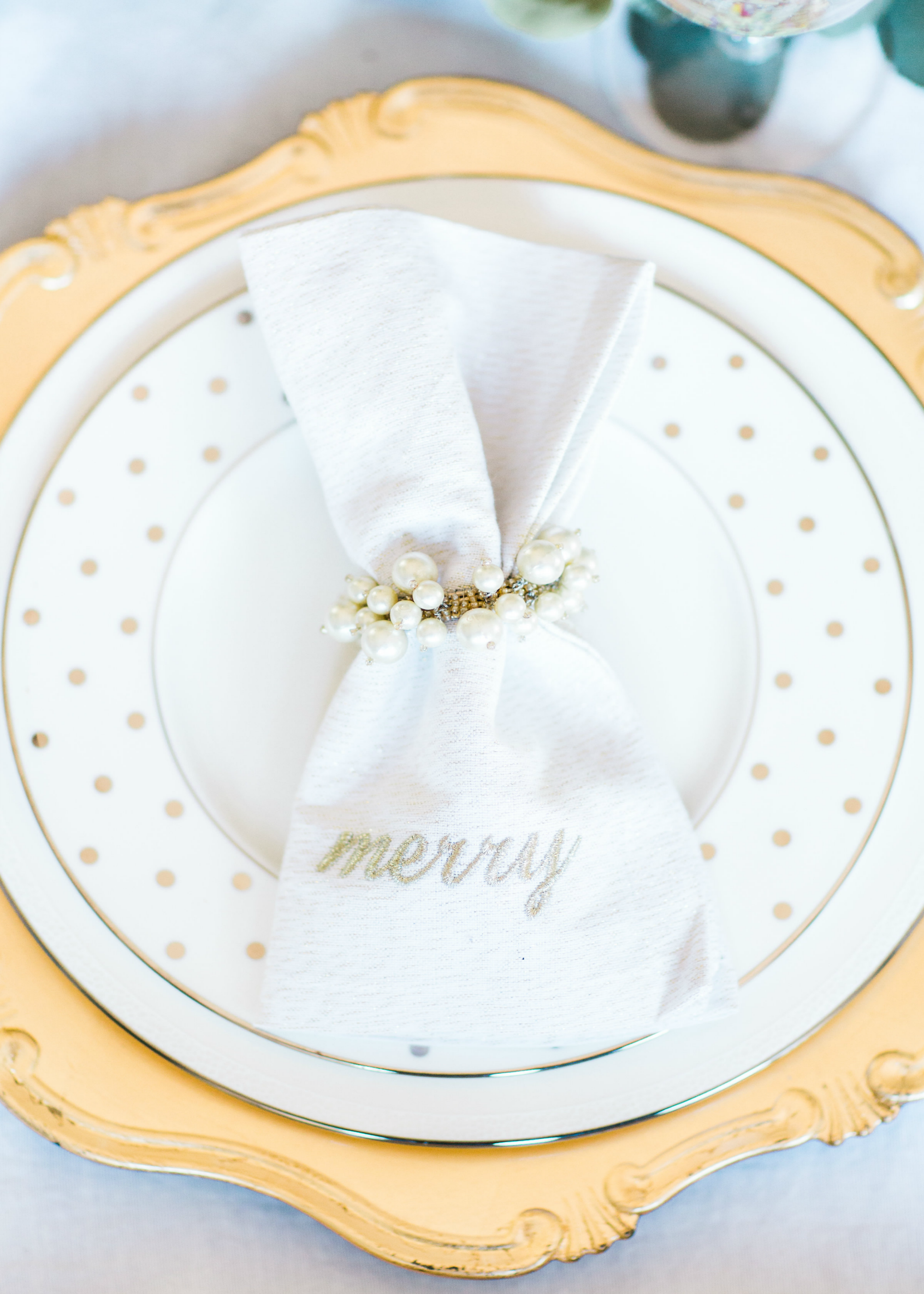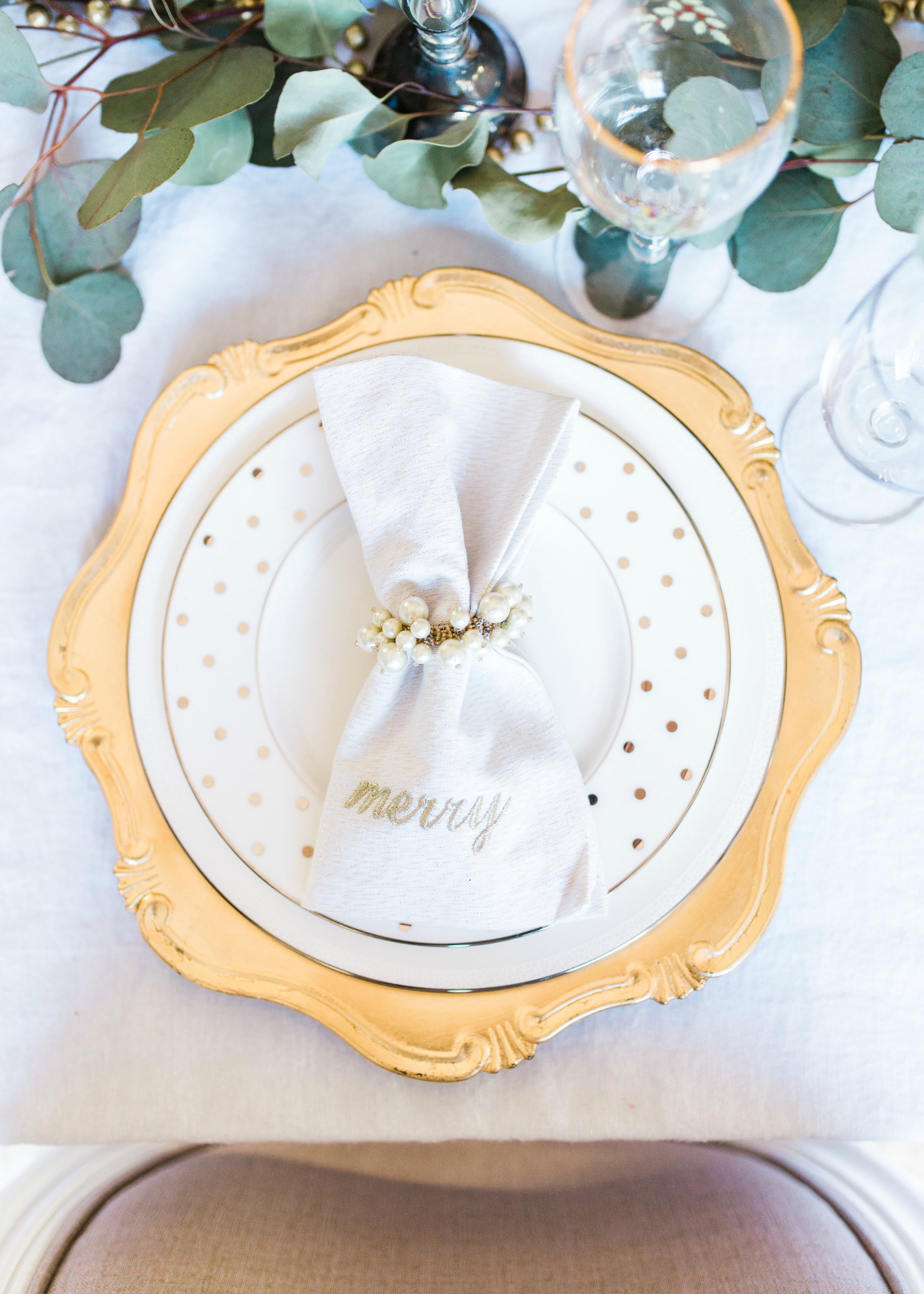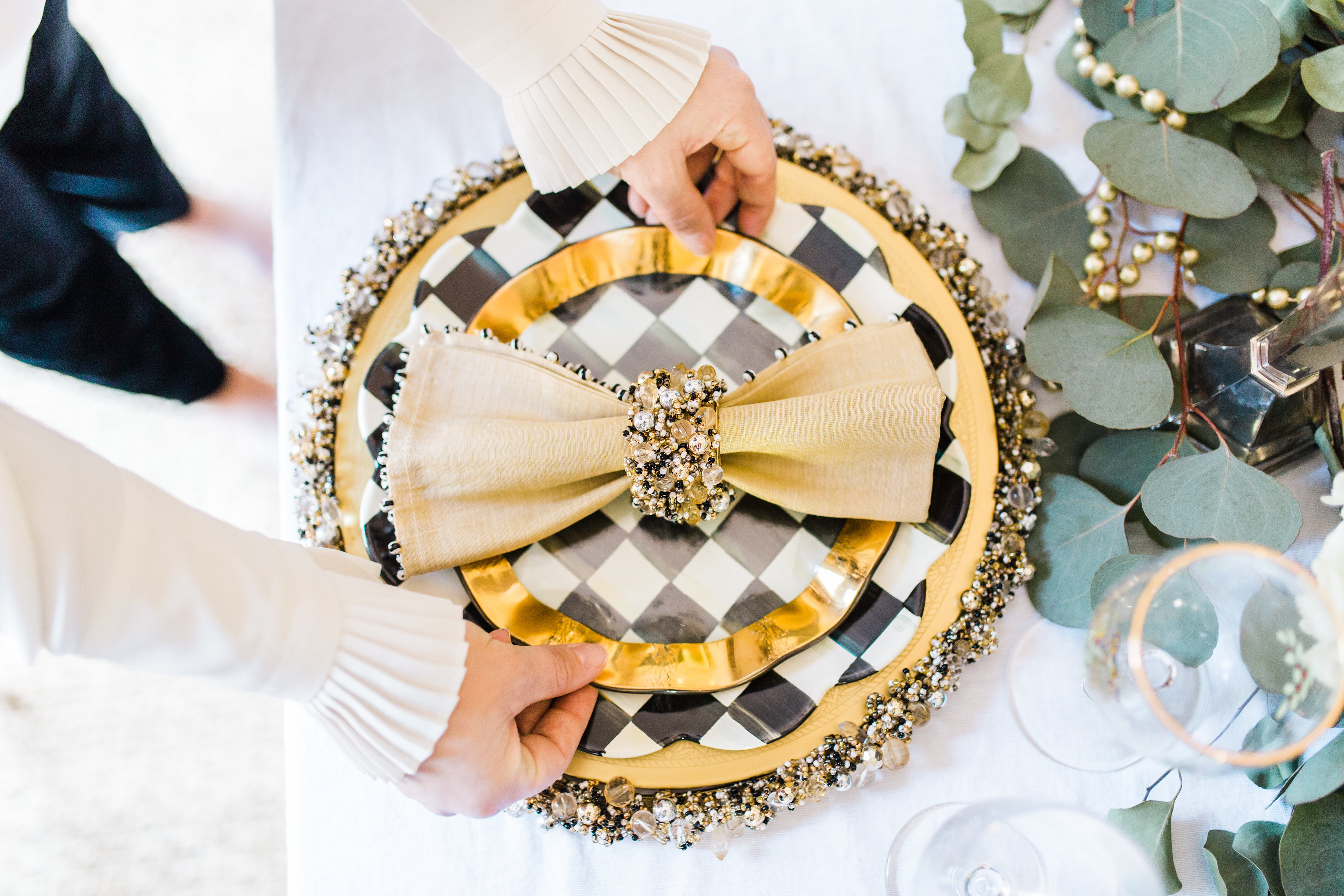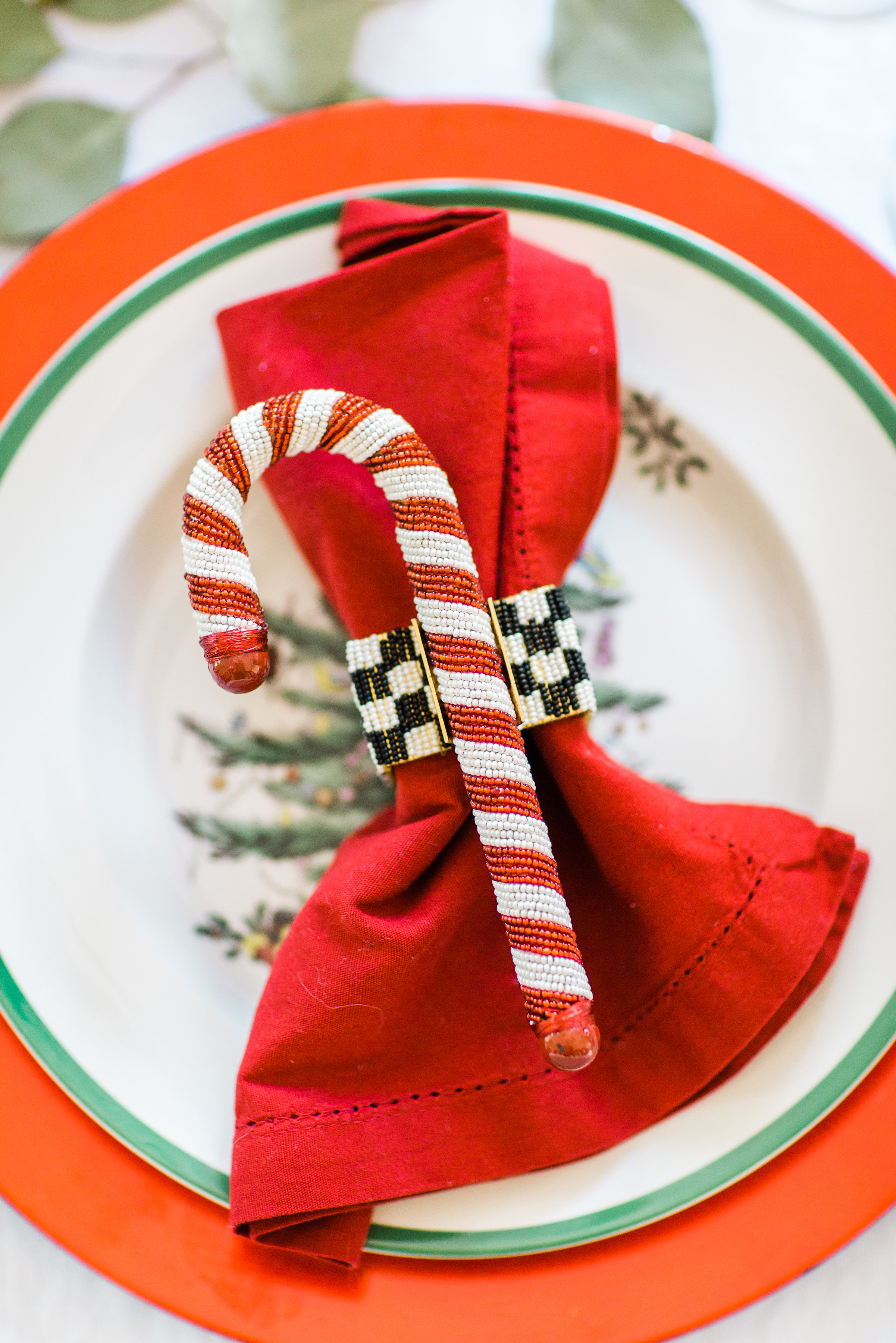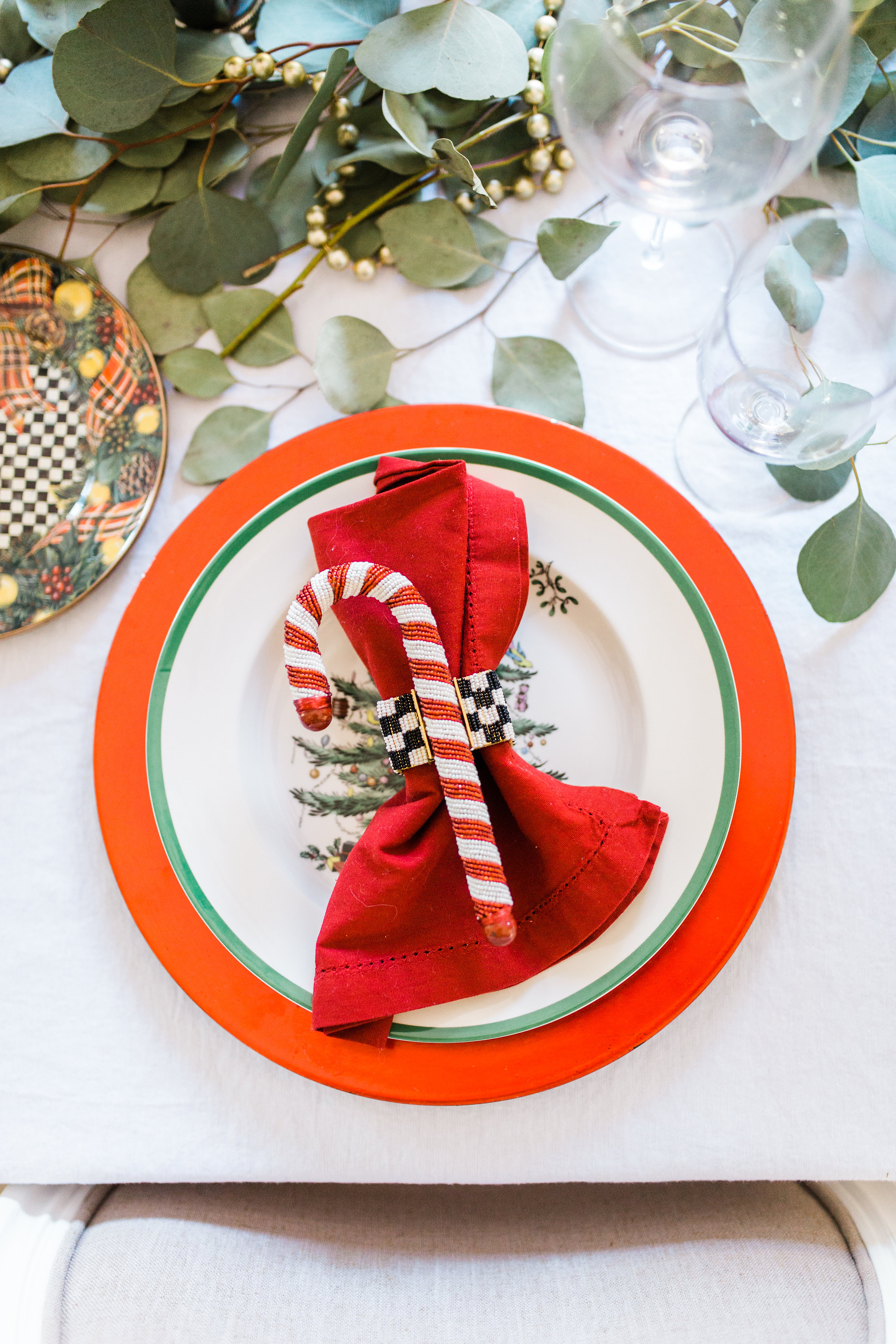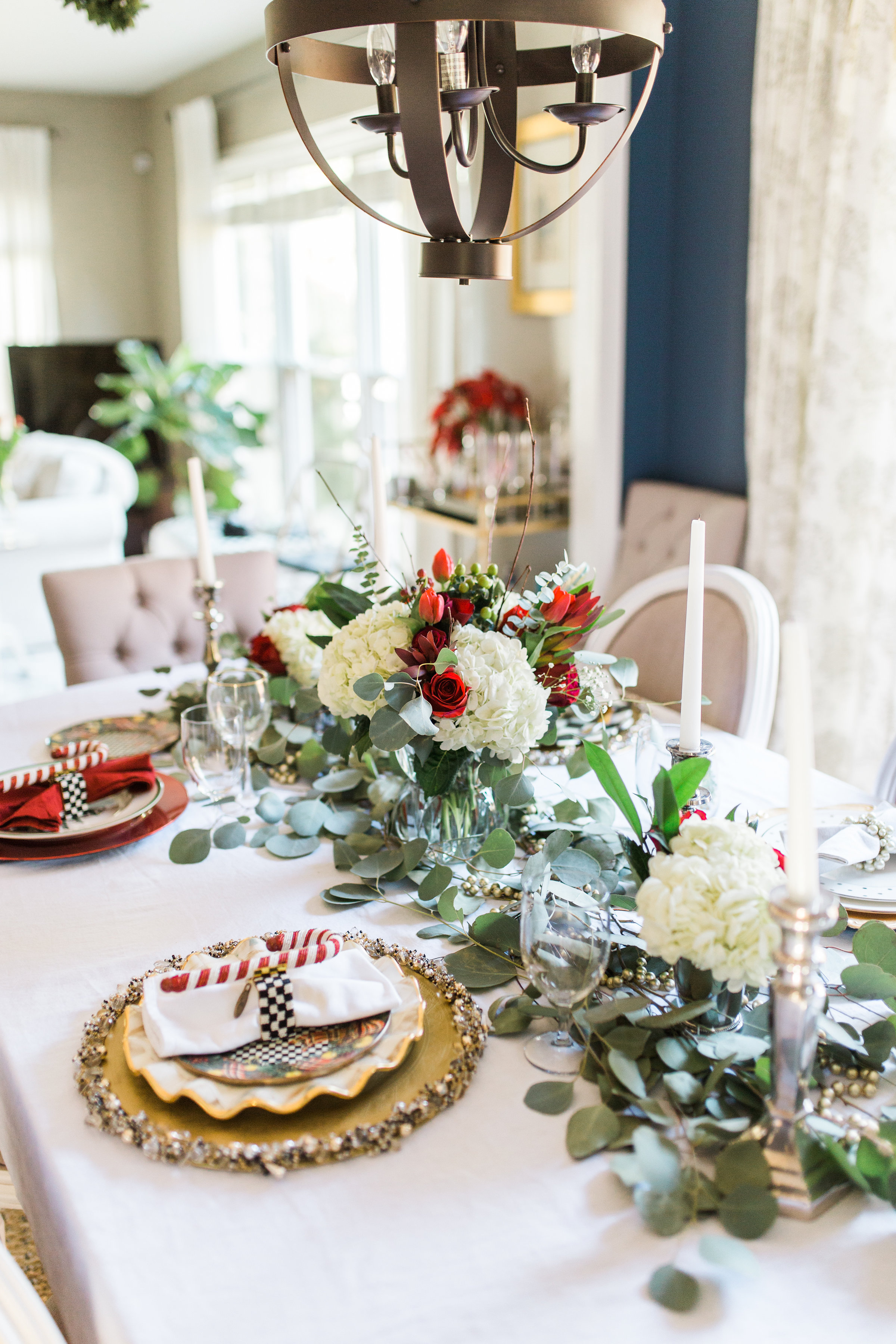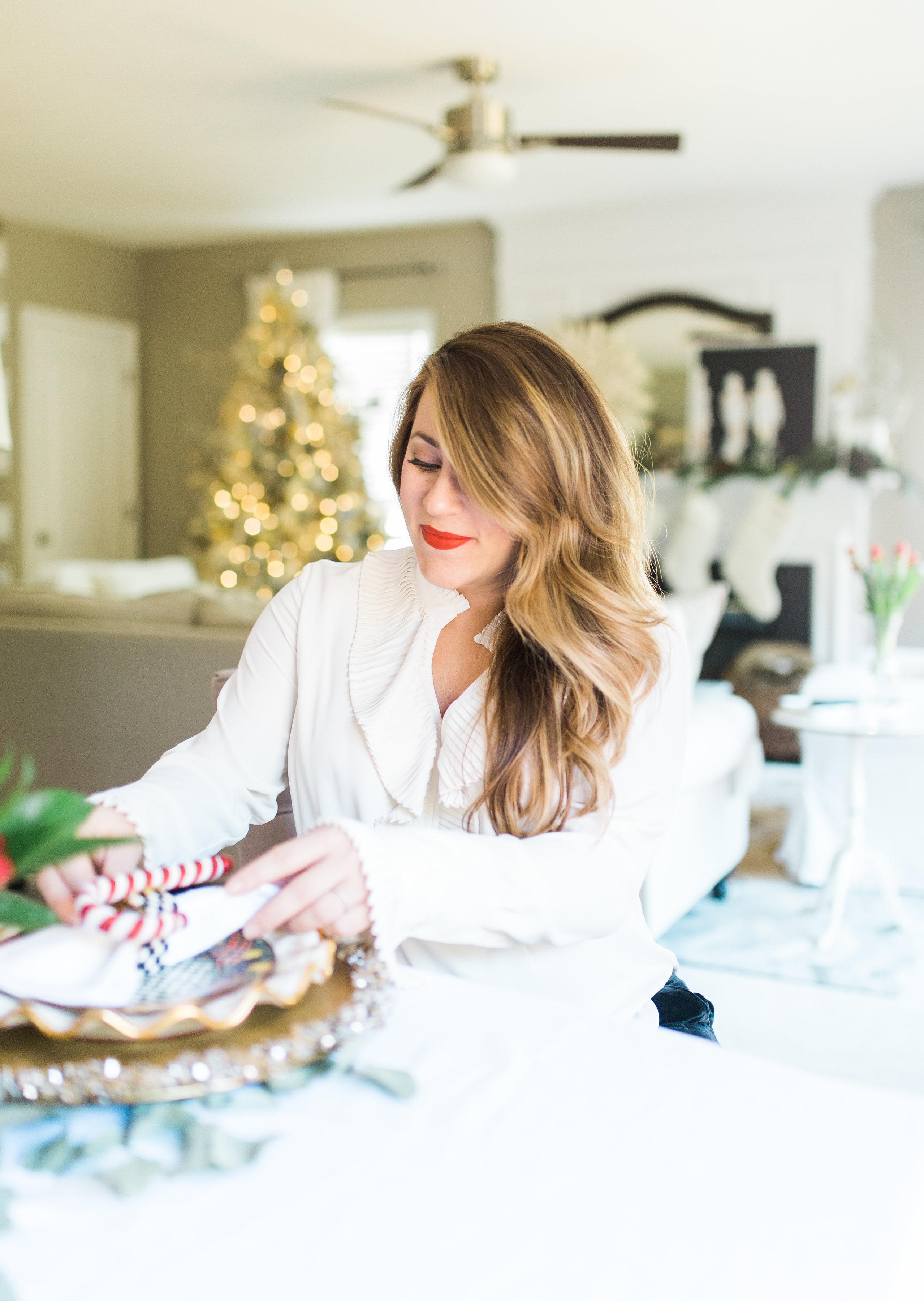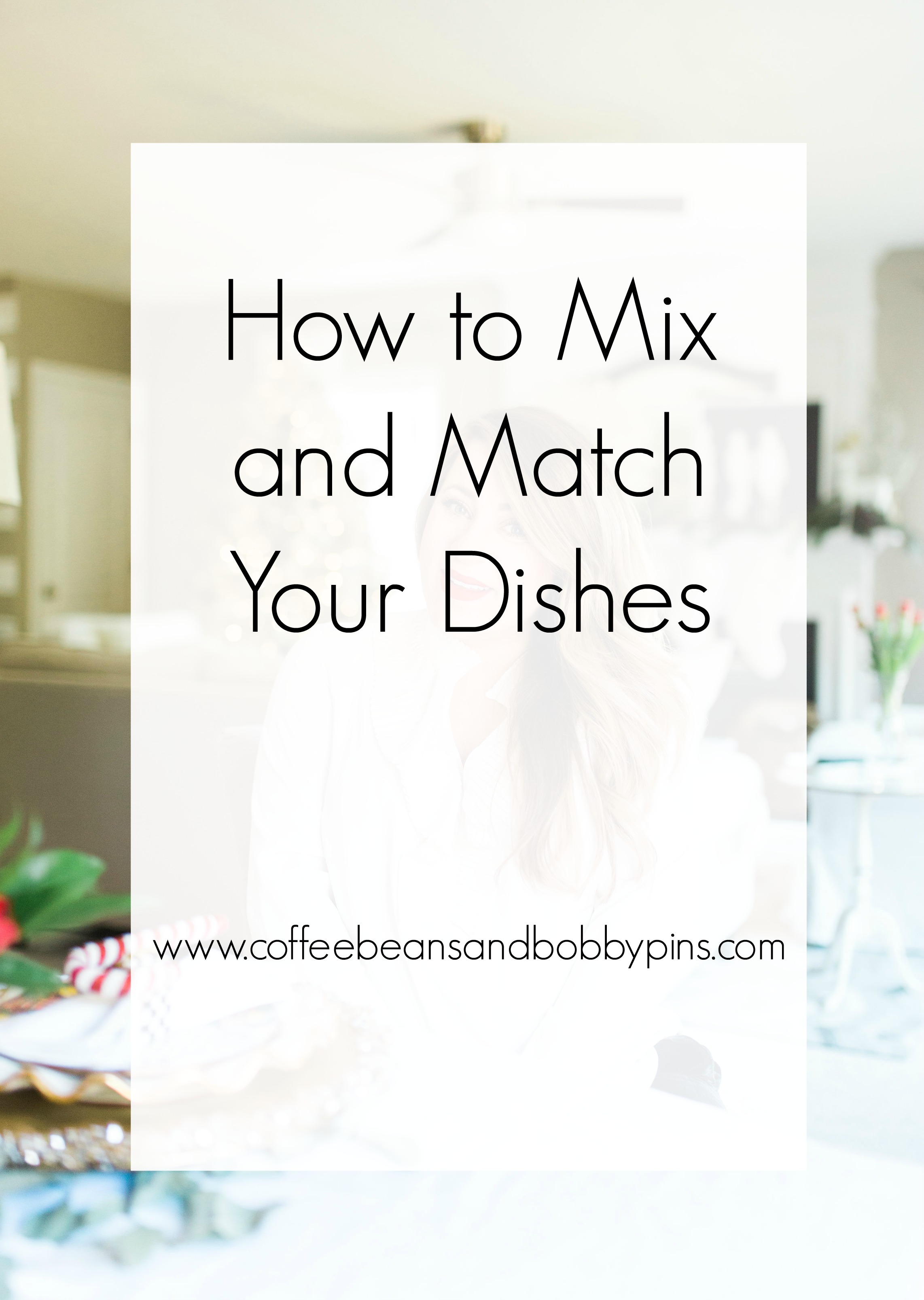 Something else I love about mix and matching is that you never seem to tire of your dishes because it constantly looks refreshed every time you entertain. I should also say that while it would be great to have sets upon sets, I do not. What I do have might be dessert plates like these in a set of 8, a dinner plate like these in a set, etc. Having a "full" set of one type of piece (i.e. dessert, dinner, charger, etc.) means that while you cannot lay your whole table in one print, you can most definitely lay out a great mixture!
Here are some of the pieces we have in our cabinets that I'm constantly mixing and matching! I love all of my MacKenzie-Childs pieces for this very reason (and our classic wedding china), they are great for pattern mixing and so gorgeous!

Do you mix and match your tableware? I'd love to know!