Thank you to Graeter's for kindly sponsoring this Christmas tree ribbons post. All opinions are 100% honest & completely my own (I'm from Cincinnati where it's based!). Thank you for supporting the brands that make CB&BP possible!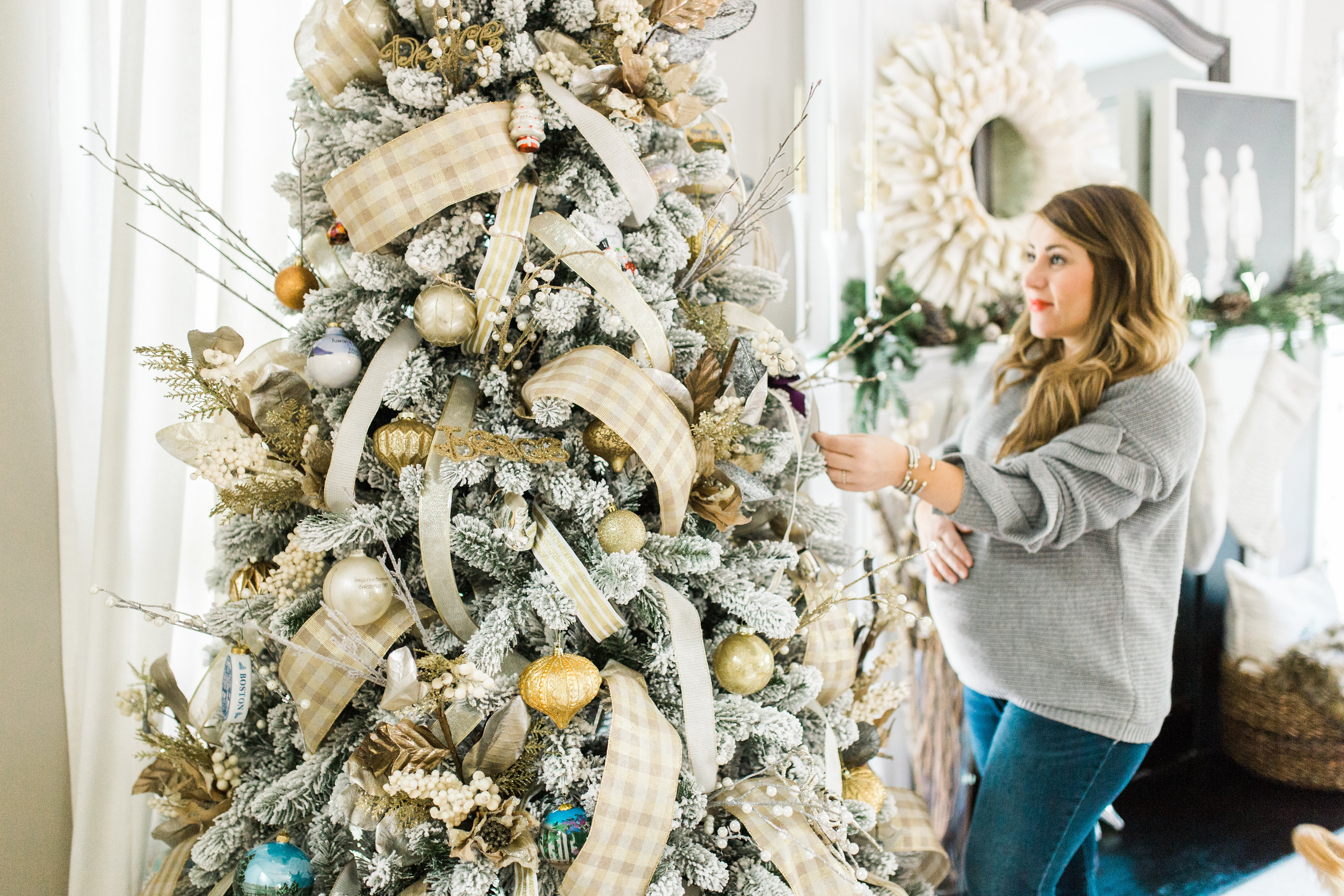 Last Christmas, I wanted to try something different with our tree. In the past I had always used ribbon as garland and strung it around and around. It was pretty, yes — but also pretty standard. Last year, I decided I wanted to mix up my decorating, so I headed to At Home (Garden Ridge to those in the Midwest) and picked up some twigs, branches, etc. and a bunch of Christmas Tree ribbons. The only thing was, when I got home, I didn't know how to "ribbon my tree" and a lot of the tutorials were not what I was looking for, or not helpful. It's not hard to do, but I didn't have anyone to tell me that, so today I've teamed up with Graeter's (my favorite ice cream ever, seriously) to show you how I decorated my tree this season.
Pick up your ribbon. I recommend wired because it helps conform to your expectations and I find it's easier when getting it to stay put. I use 2-3 types of different widths, but you can be more ambitious or just use one. Also, use coupons if you can, ribbon gets expensive! Michael's is a great place to pick this up too.
Next, cut ribbon into strips. This is up to you based on how big you want your loops. I do anywhere around 1-2 feet probably. I loop smaller at the top and bigger towards the bottom, but you can keep it all the same. I don't measure.
Once that's complete, you're ready to start "looping." I do this BEFORE I put ornaments on, but if you have branches and whatnot, I would stick those in first as they can mess up the loops when trying to place them later (I learned this the hard way). Honestly, do whatever makes sense to you!
Once you know where you want your ribbon, tuck one end of it in the tree (if it's wired, you can even wrap it slightly around a branch) and then "loop" the other end upward or downward in your desired direction and secure that end.
Continue to loop ribbon until desired look is achieved. Remember to take steps back and evaluate missing spots, spots where maybe too much of one ribbon is prominent, etc. You can even cross the ribbons if you want a more "ribboned" look (I did this this year).
Don't worry about it being perfect! You guys, the beauty in life is in all the imperfections. It's your tree, make it a beautiful mess.
Once all ribbon has been placed, add your ornaments and any other embellishments and voila! Grab yourself a bowl of peppermint ice cream and enjoy your gorgeous tree!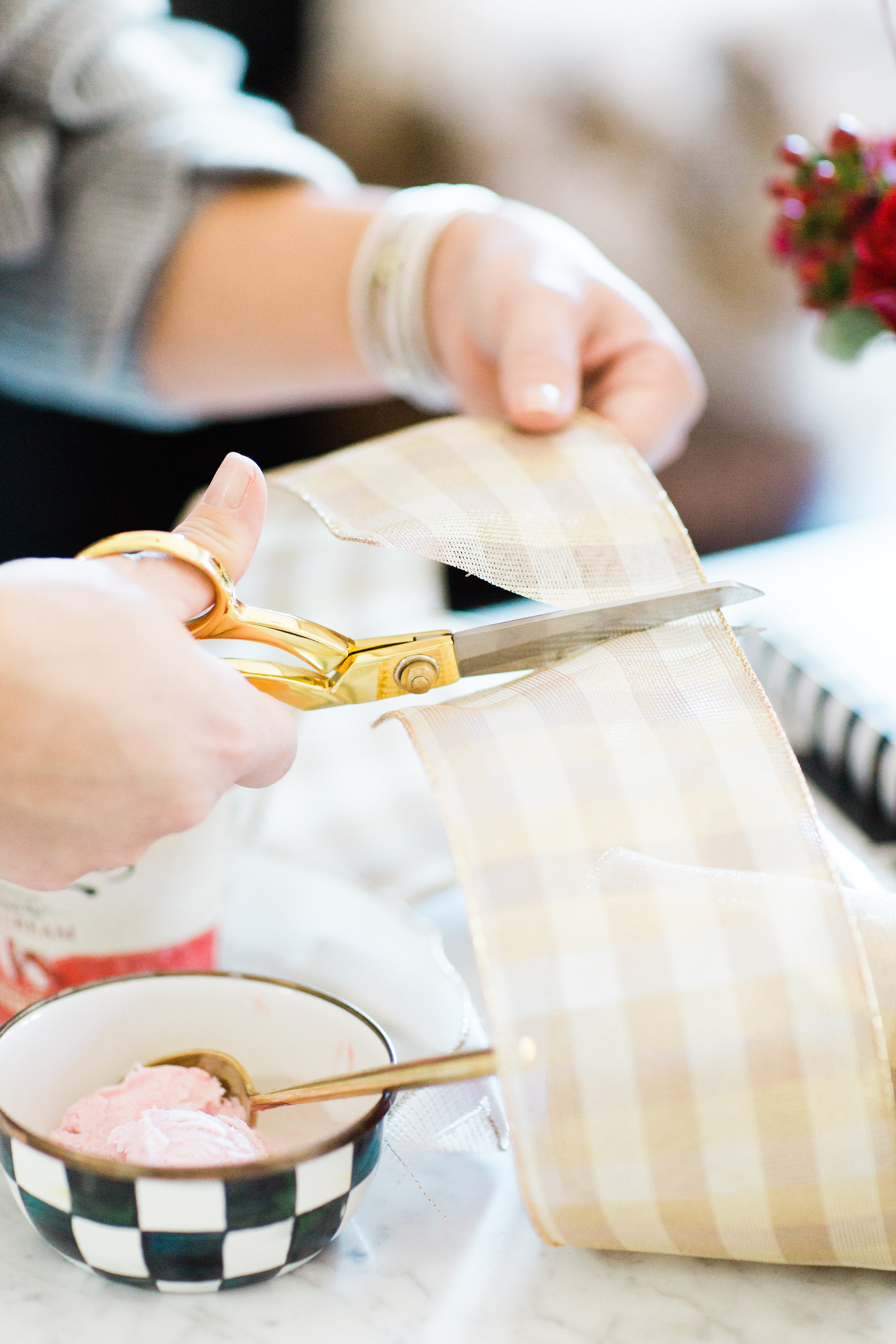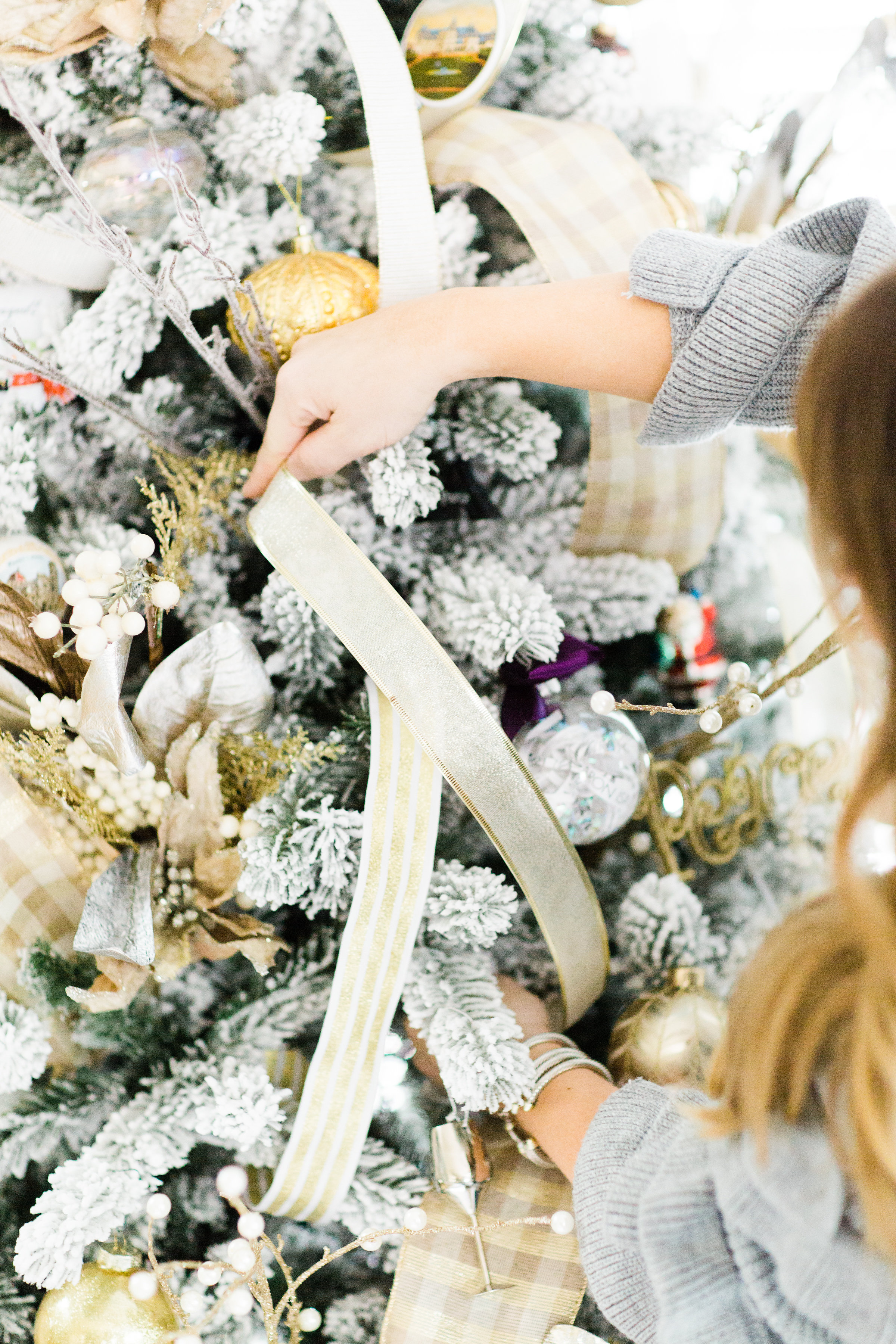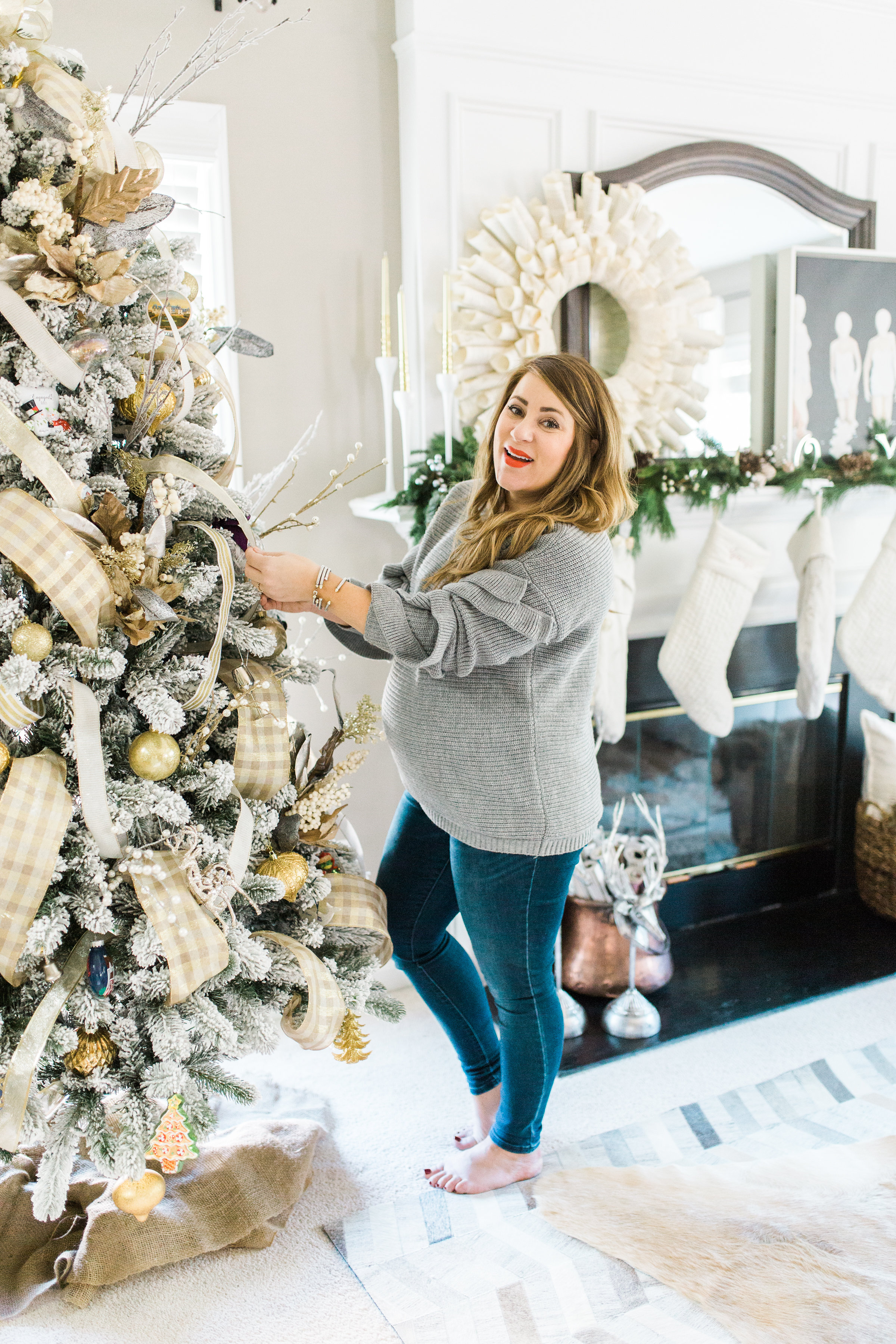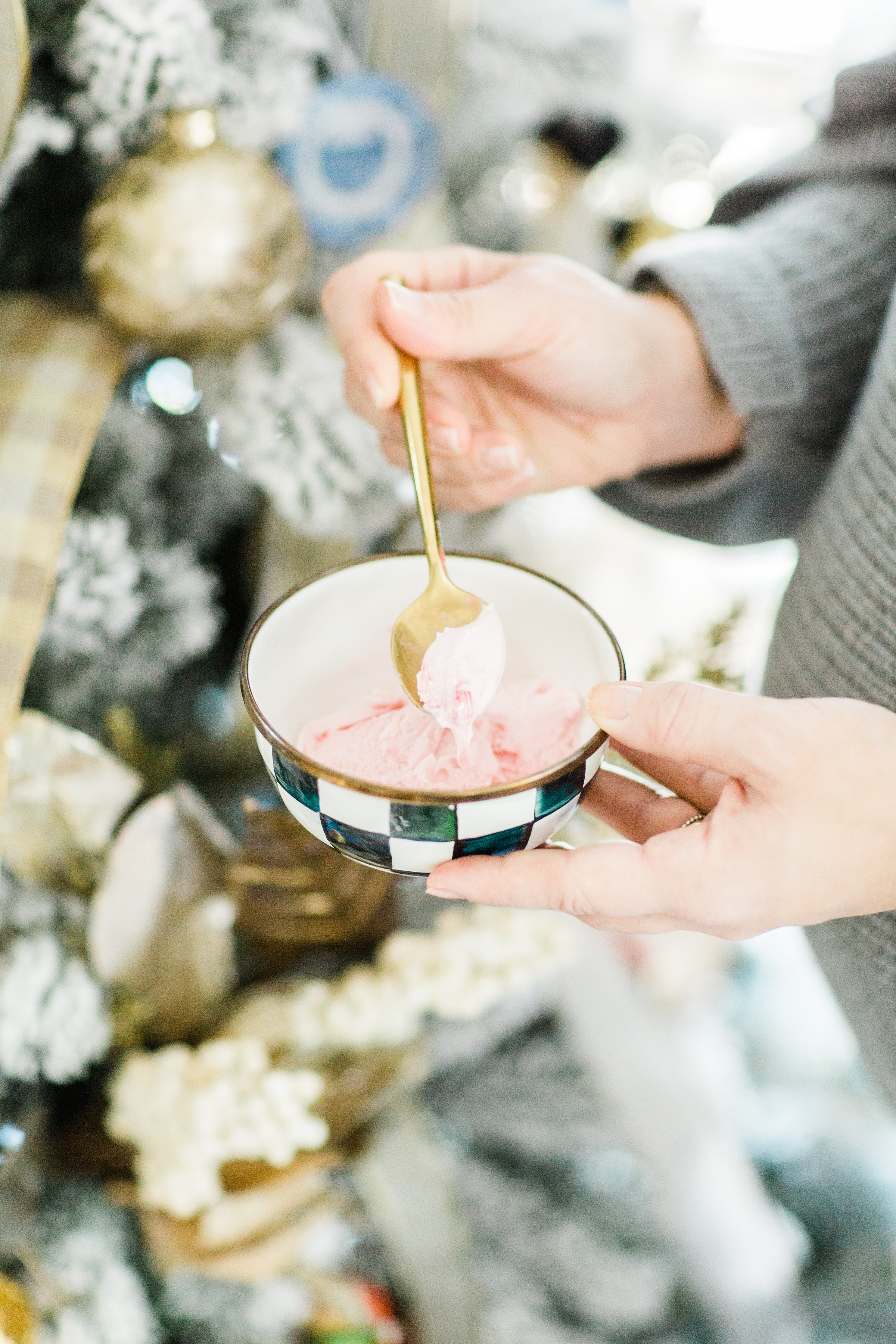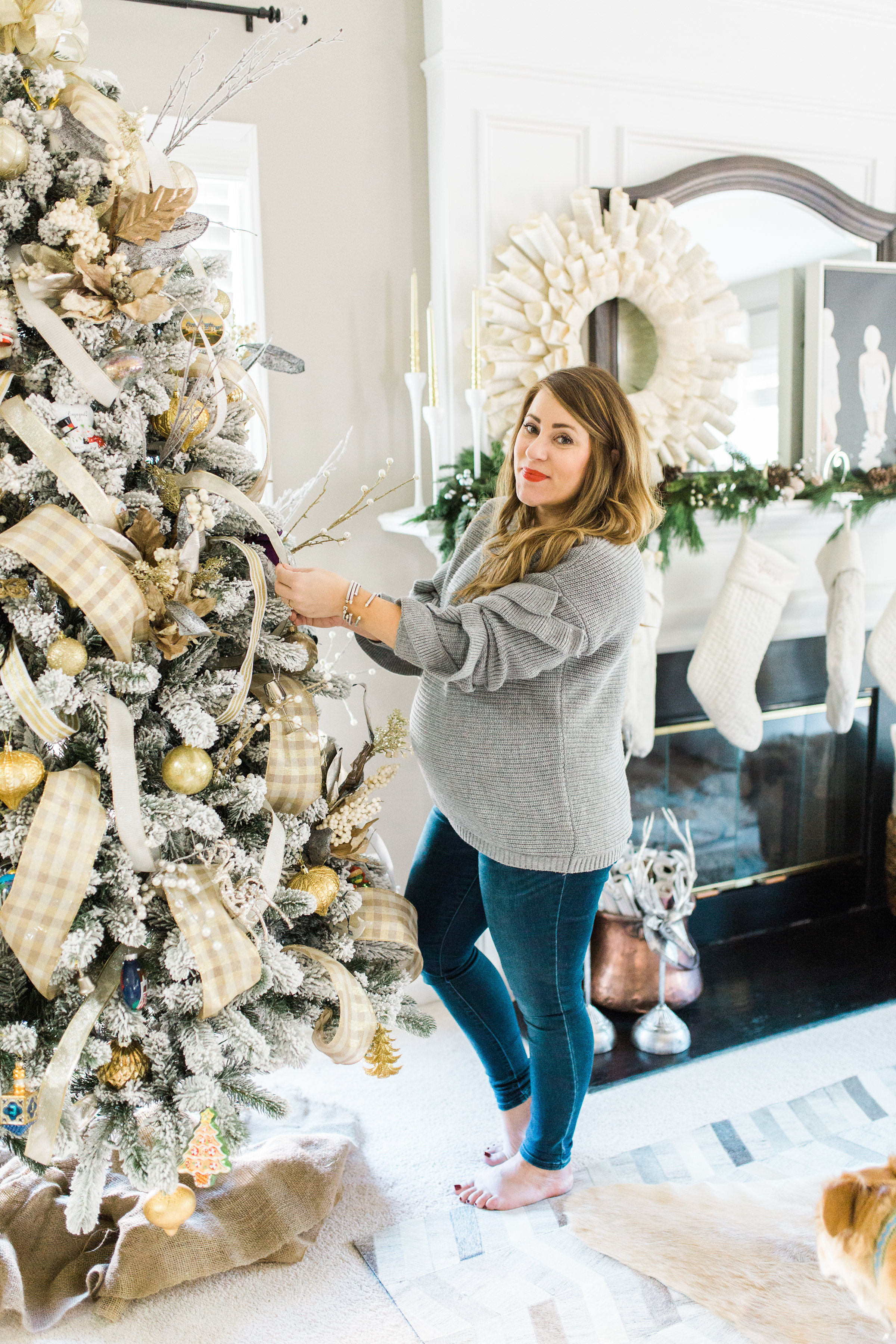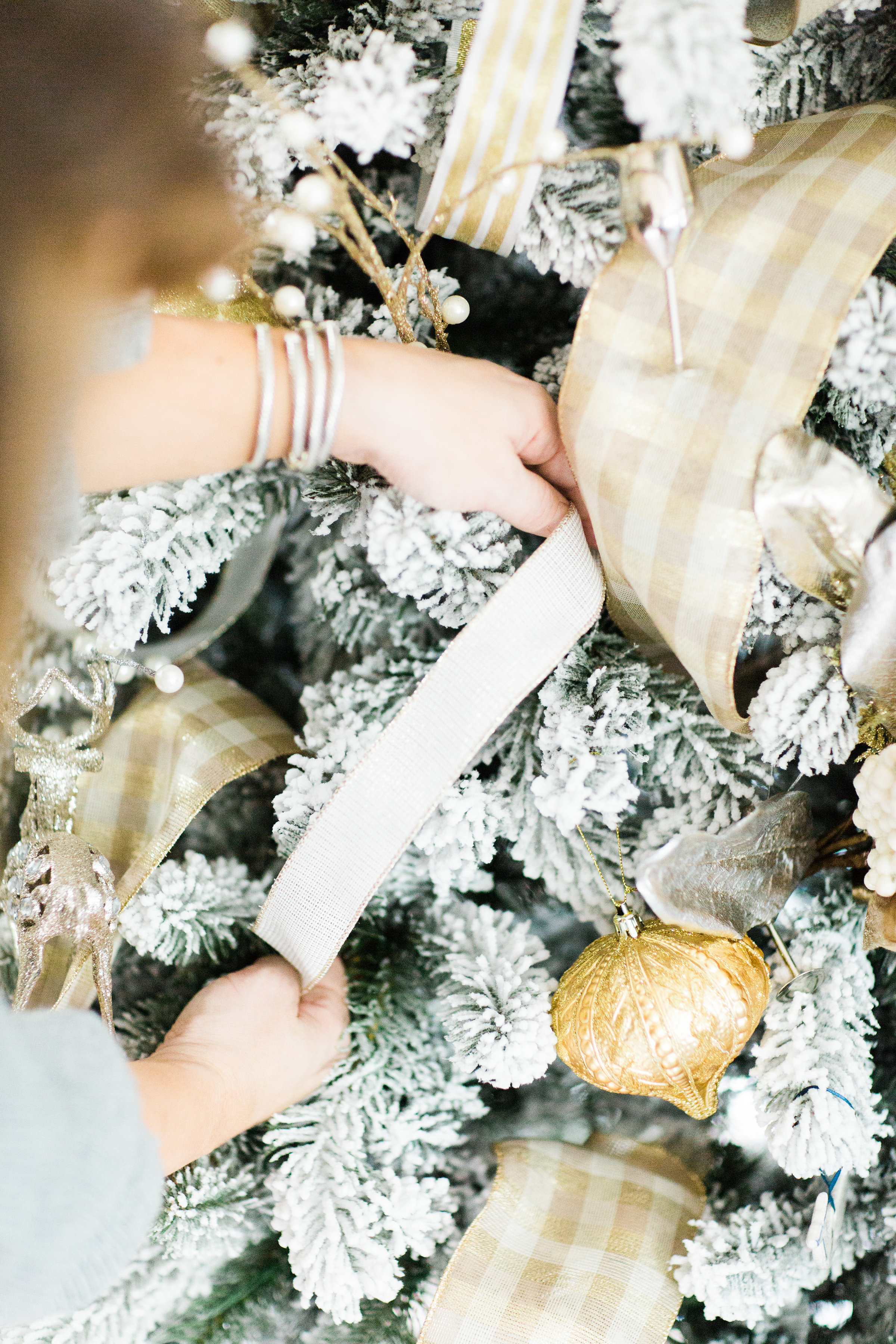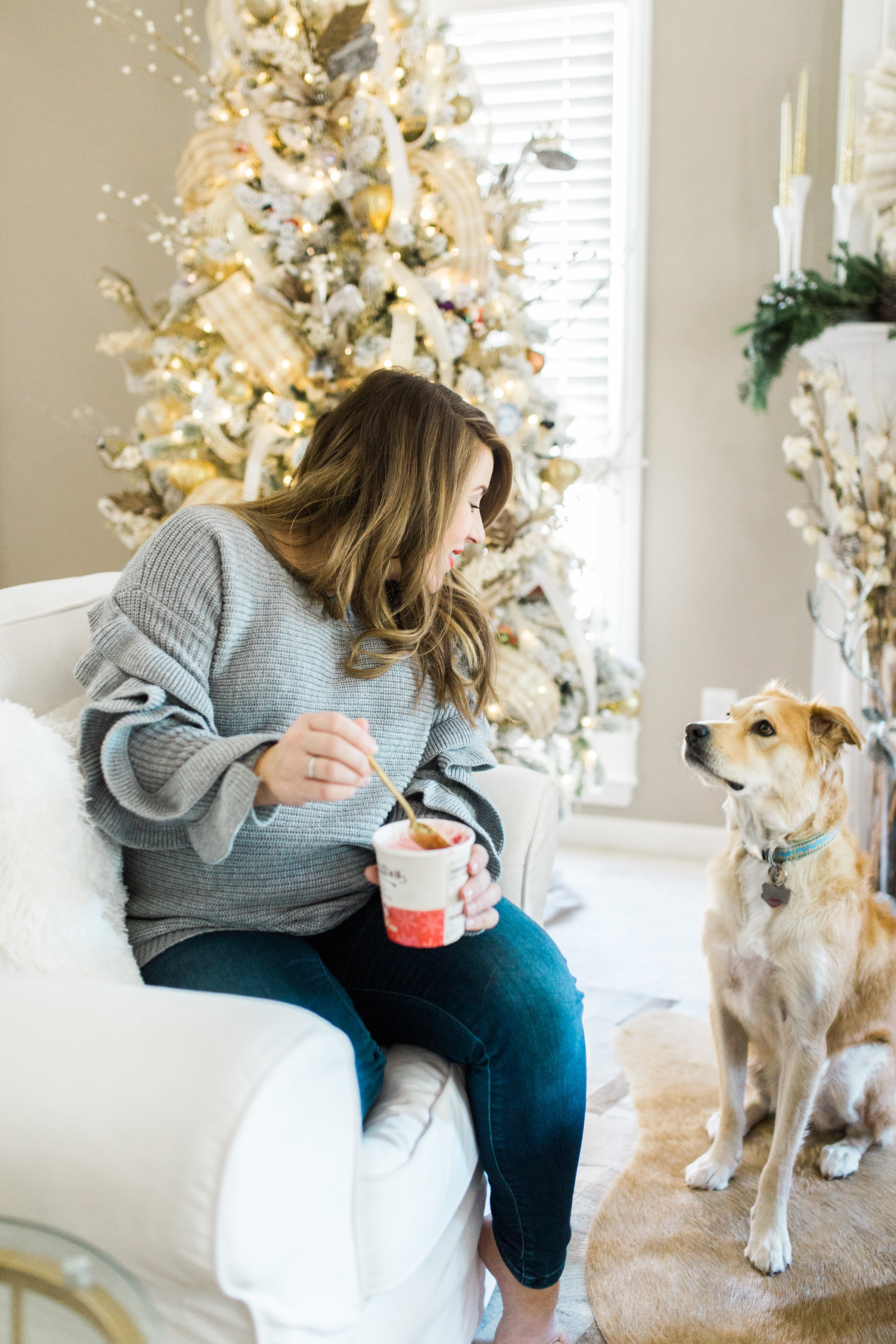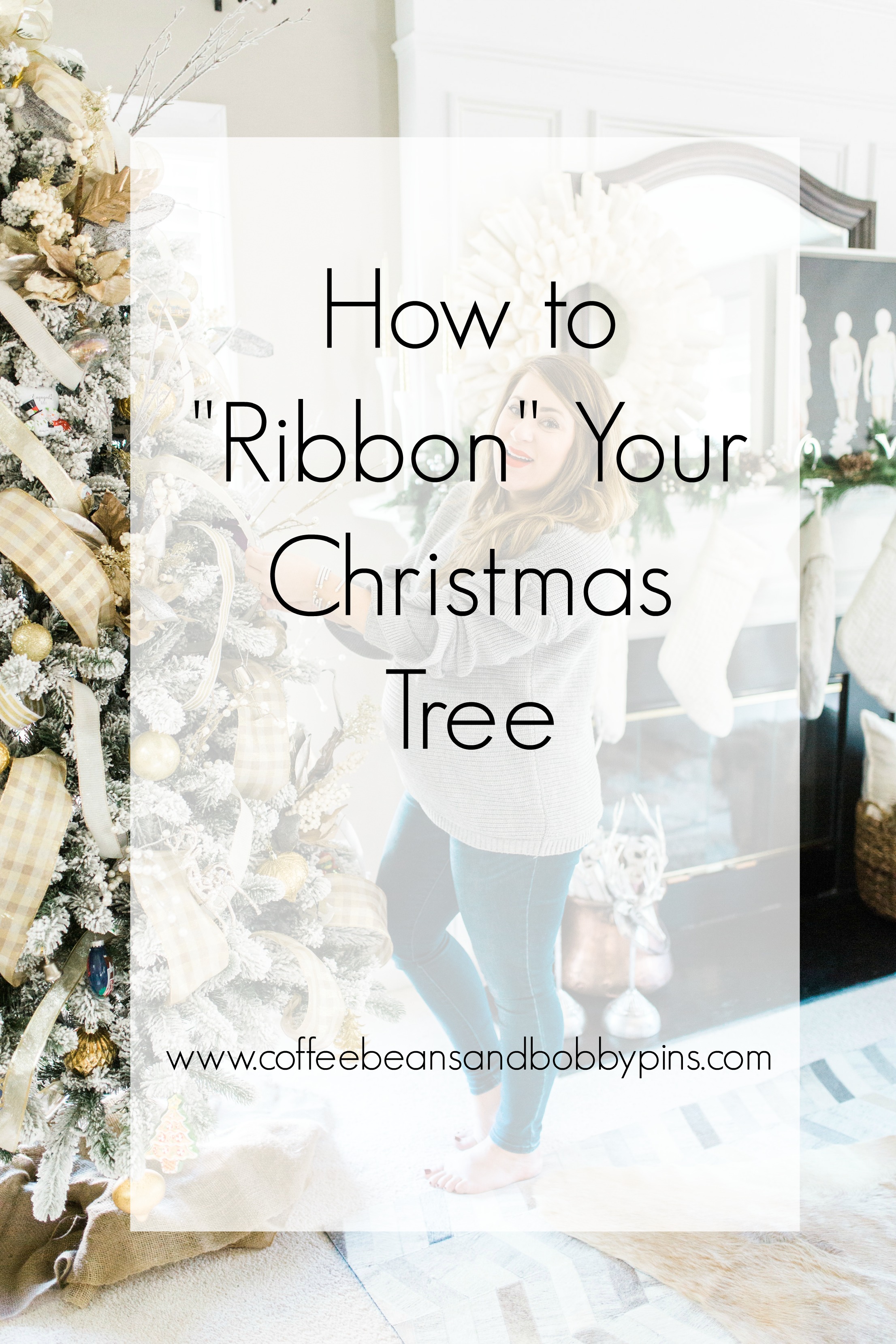 Seriously, these Christmas tree ribbons are so easy. And also seriously, I've been having ice cream nightly. 🙂 Typically I love having a glass of wine and enjoying our tree (or ice cream AND wine), but since that's not an option this year (for now), it's ice cream all the way! Graeter's is actually based in Cincinnati, Ohio where I grew up, so I've also grown up enjoying their ice cream. There aren't any standalone stores here, but you can buy it at many grocery stores (or order online!). Graeter's is the only mass-produced ice cream Company that continues to make their ice cream the old-fashioned way, remaining true to the French Pot Process and trust me y'all- it's so creamy and the chocolate chips are huge. I tell everyone in NC next time they see a pint to try it, it always makes me miss home. My absolute fav. is Toffee Chip, but Black Raspberry Chip is a close second.
Ice Cream + tree admiring is what the holidays are made of. I'm sure your tree is gorgeous no matter what, but if you have wanted to try ribbon on yours, I hope this helps! It's much easier than I thought going into it.  Plus, after the holidays, it's so easy to just pluck them off and save them for next year! I just lay them flat in the ornament box!
And if you're interested in trying Graeters, you can get $5 off an order with the code Coffee-Sweets. That's a free pint!
Anyway, I hope your weekend is full of holiday fun! I think Aaron and I are going to check out some holiday lights and I'm also going to try to get gifts shipped home before this babe comes!
I hope y'all have a great weekend and thank you for reading, always, always, always.
XX