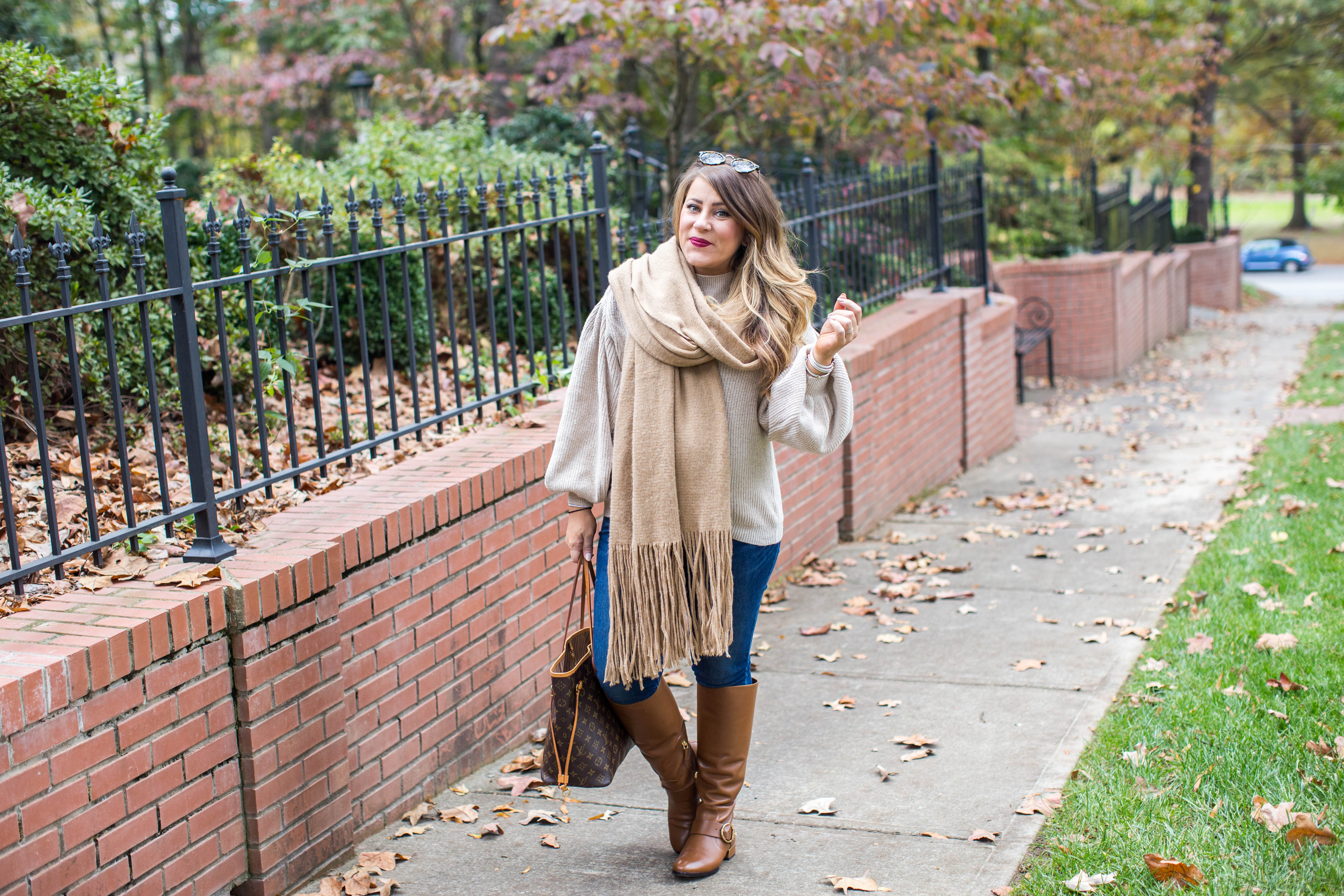 NEUTRAL OUTFITS DETAILS:
Boots / Jeans / Earrings / Scarf / Sweater (other similar) / Bag
I can't deny the fact that I love all neutral outfits. I've been thinking a lot lately about color, my wardrobe, our home decor, etc. Every time I go to the store to shop for something related to one of these topics, I always think "I should really buy something with color." But time and time again, I purchase neutral outfits. It's not a bad thing per se, I find myself wearing so many pieces year in and out because they are classic and never go out of style, it's just more of an observation I've made recently. Maybe I should push myself to welcome some color a bit more, but I really just love a great nude sweater.
Anywho, just some food for thought this Monday AM.  How was everyone's weekend? Aaron and I have been on a mission to not only check everything off our to-do lists, but also to make sure we're getting out and enjoying life before our world gets rocked! We hadn't been to the movies in SO long, but in the last two weeks we've seen two movies. Last week we saw Bad Moms Christmas (definitely more of a Red Box film in my opinion and I loved the first one!) and then yesterday we saw Lady Bird (great film). We've also been eating out a lot which probably isn't the best financially, but it's all about the experience, right? 🙂 We need to soak in all that independence/1:1 time before we have a little one relying on us 24/7. Don't get me wrong, we're looking forward to it, but until then we just want to remember this quiet time in our lives before they change forever.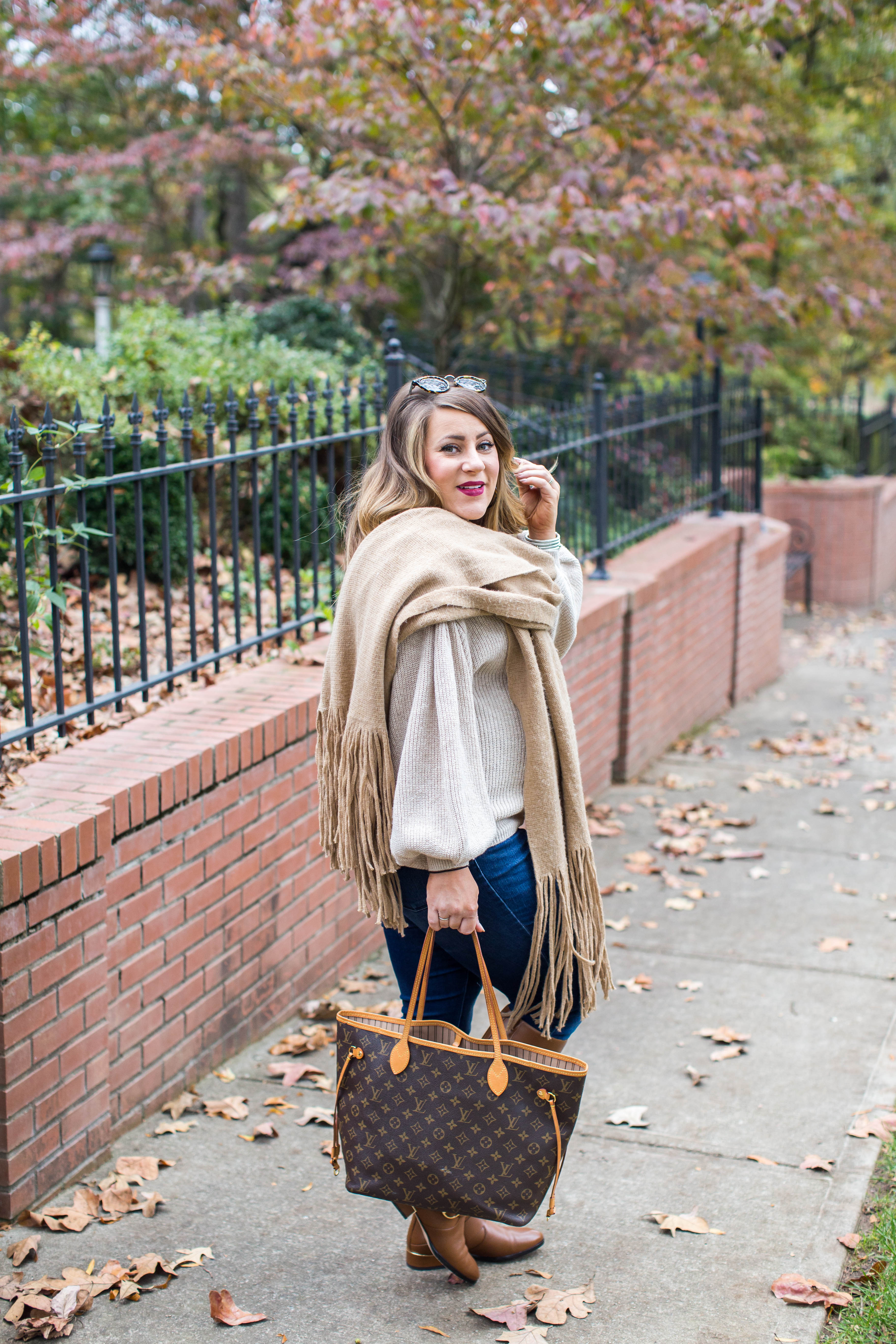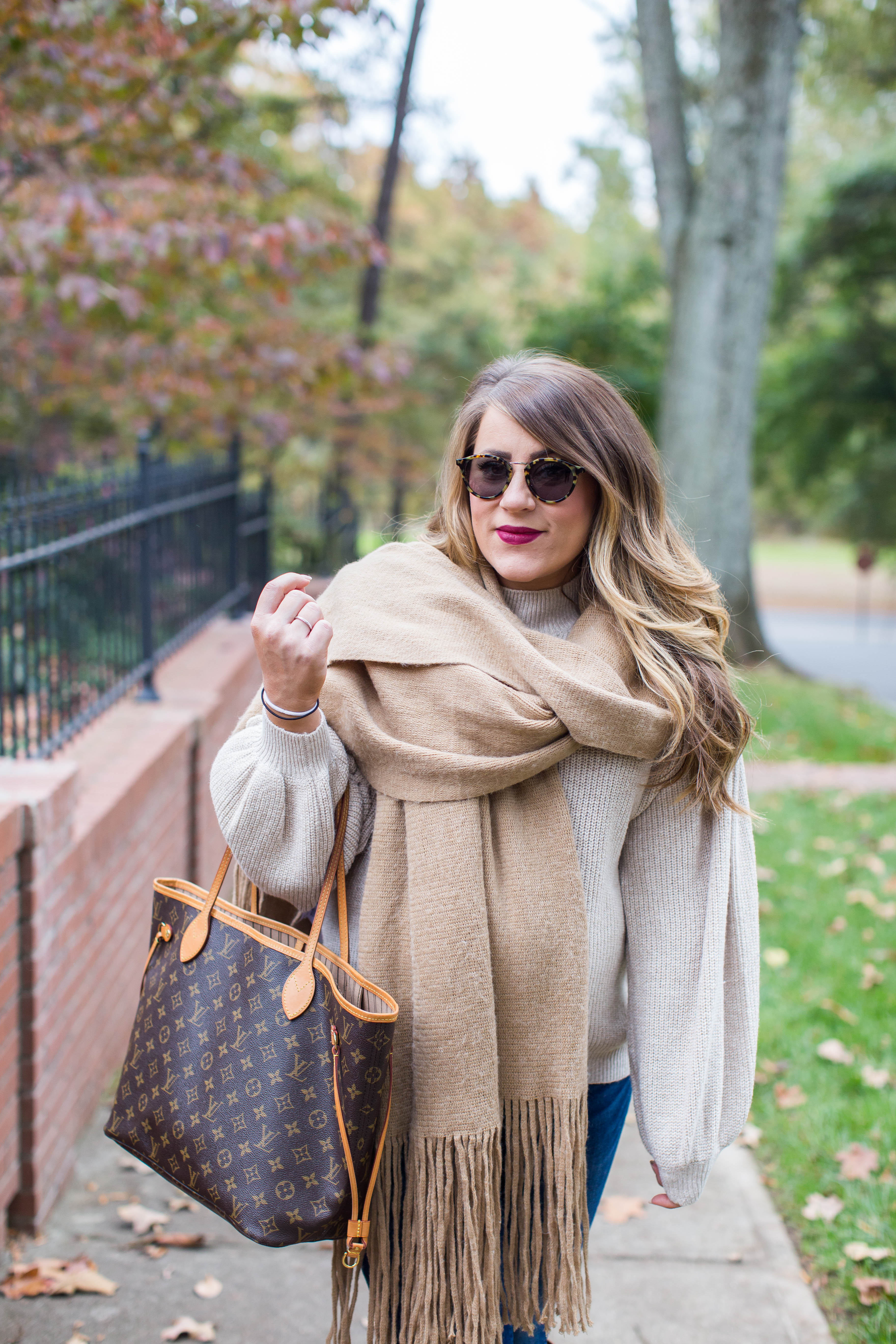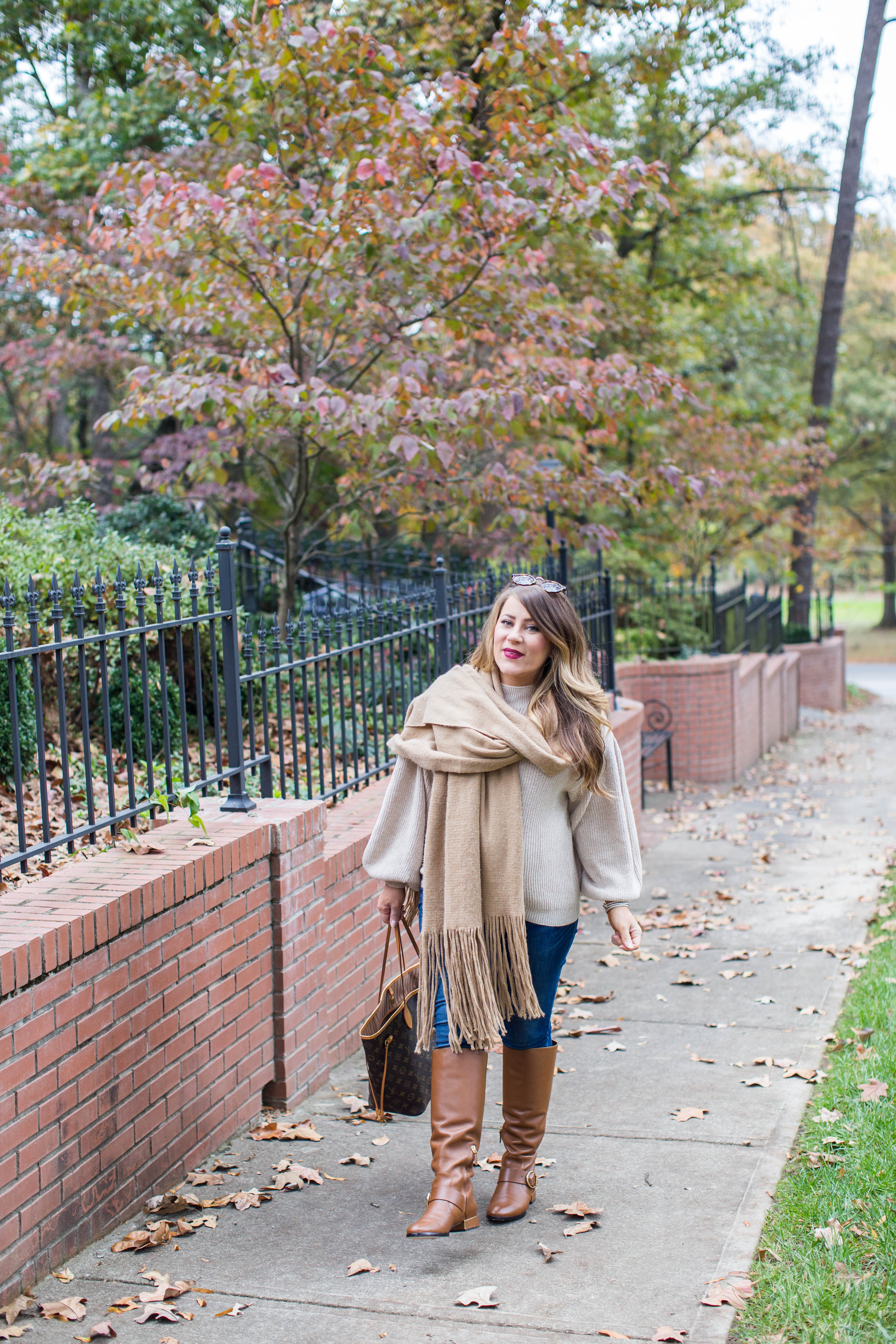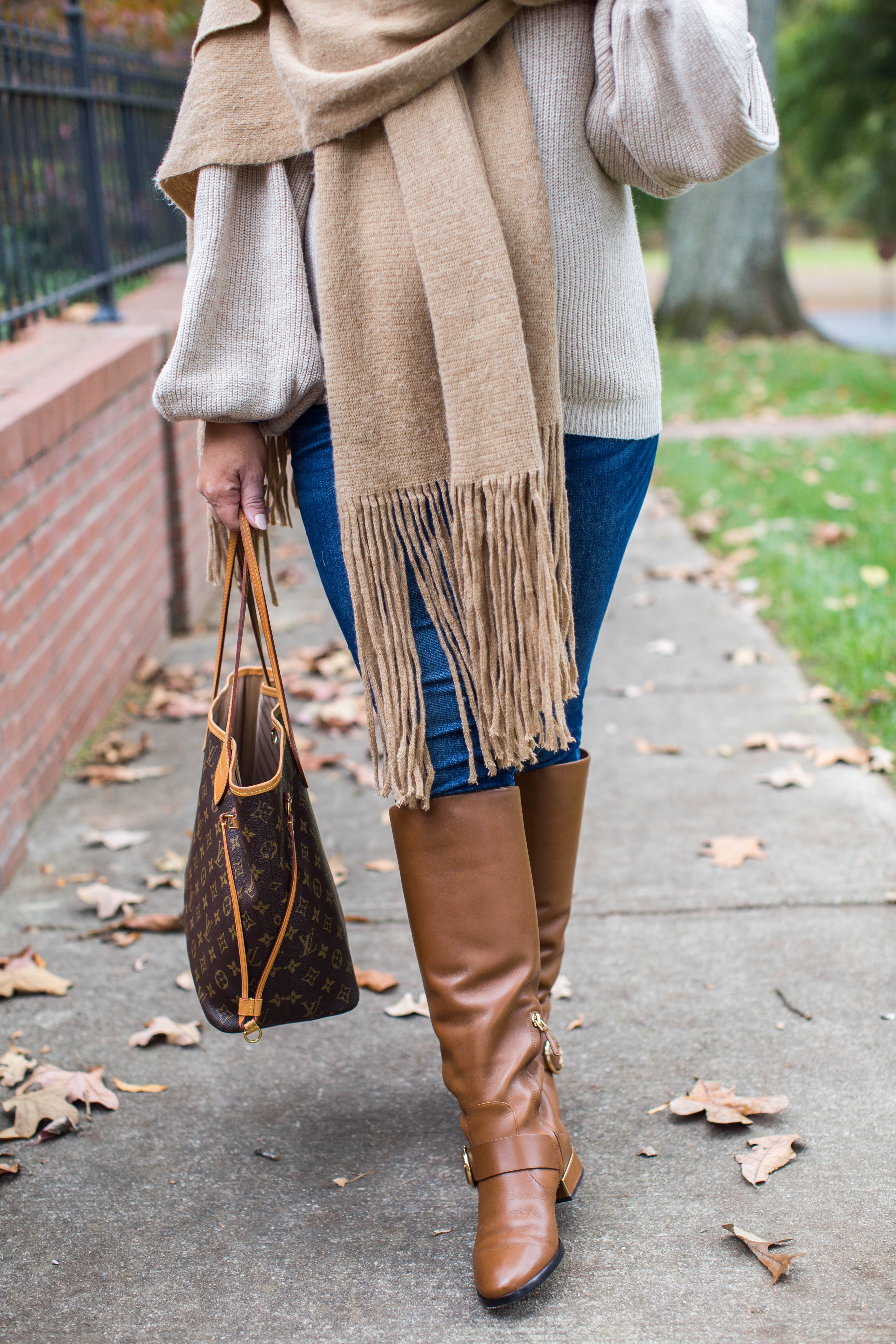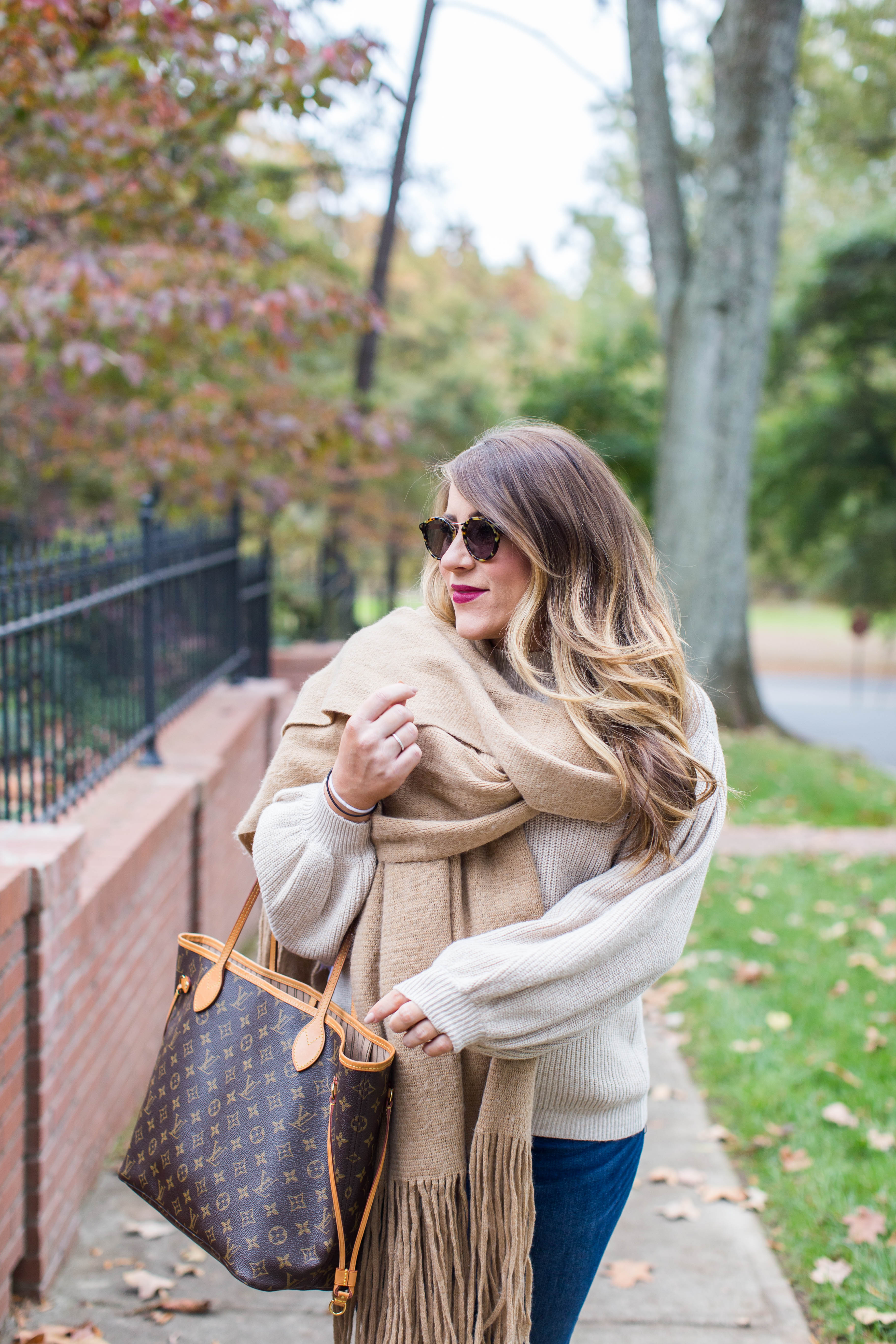 These riding boots are still 50% off from Tory Burch if you're in the market for a great pair, FYI. A great neutral 🙂 so they go with everything! haha
Hope y'all have a great Monday filled with hot coffee, no meetings and some holiday cheer!

XX