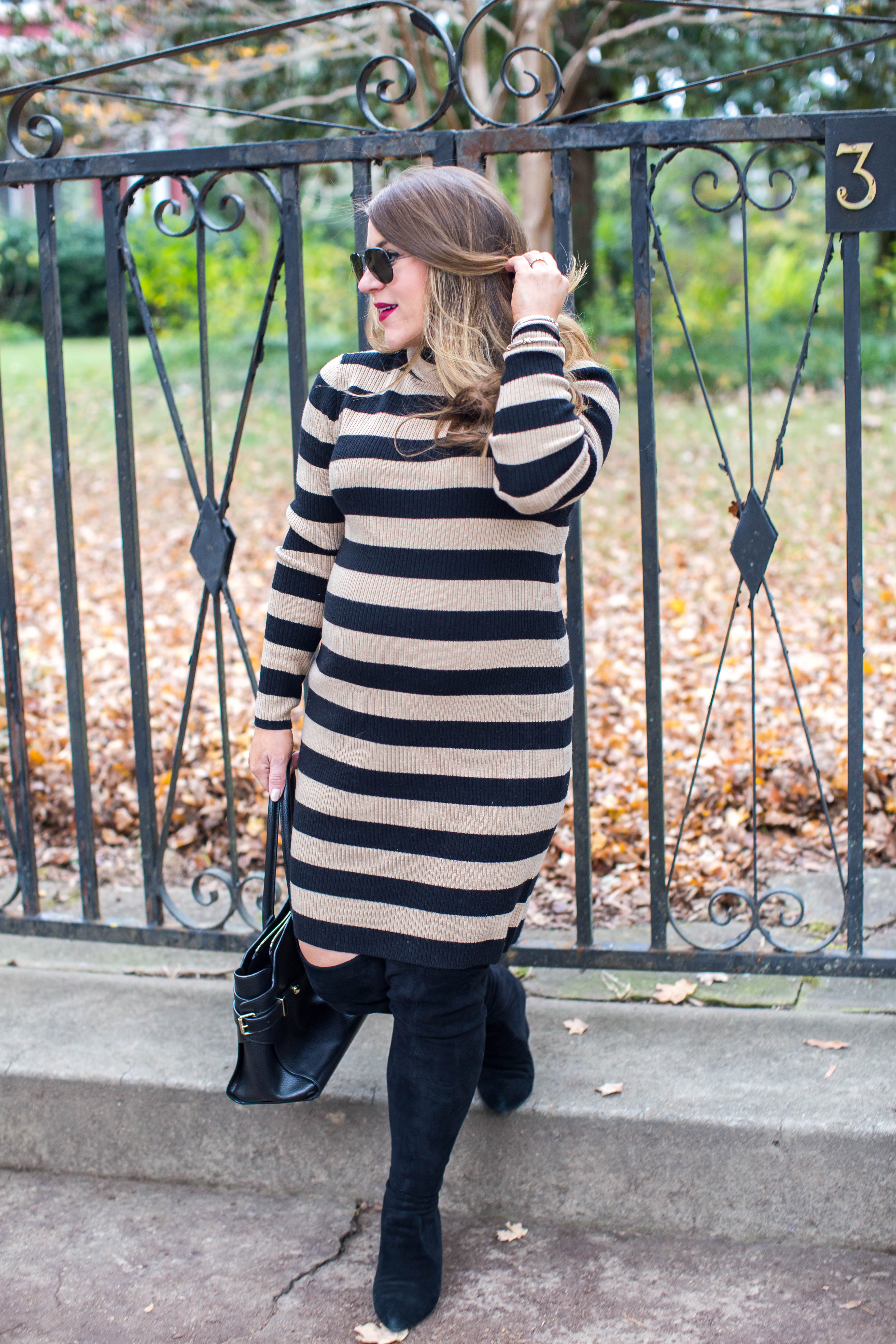 Dress / Boots (on major sale, so good! Size 1/2 up) / Bag (similar) / Sunglasses / Lip / Earrings
I have always loved sweater dresses because for me, they are comfortable and timeless. I mentioned how I have had this one for years and I knew when I picked this striped sweater dress up I knew it would be one of those dresses that I'd wear for years to come as long as it still fit! I went with a Medium in this one because of the bump, but I kind of prefer them to be a tad oversized anyway, so it works! Apparently this striped sweater dress also comes in gray which is really pretty, but I didn't see when I picked this up in store.
Anywho, yesterday we were officially one week out from Baby L's due date, but I have a pretty good feeling this little booger is stubborn like his/her mom AND dad and wont be making an arrival for a bit at least. People keep asking me if I'm okay with still being pregnant and to be honest, it isn't the worst thing. I mean, sleeping is definitely hard and of course moving around isn't quite the easiest, but honestly, I am not that terribly miserable. Do I feel like this sometimes? Sure. But for now, I'm just trying to enjoy this quiet time before our lives are literally turned upside down.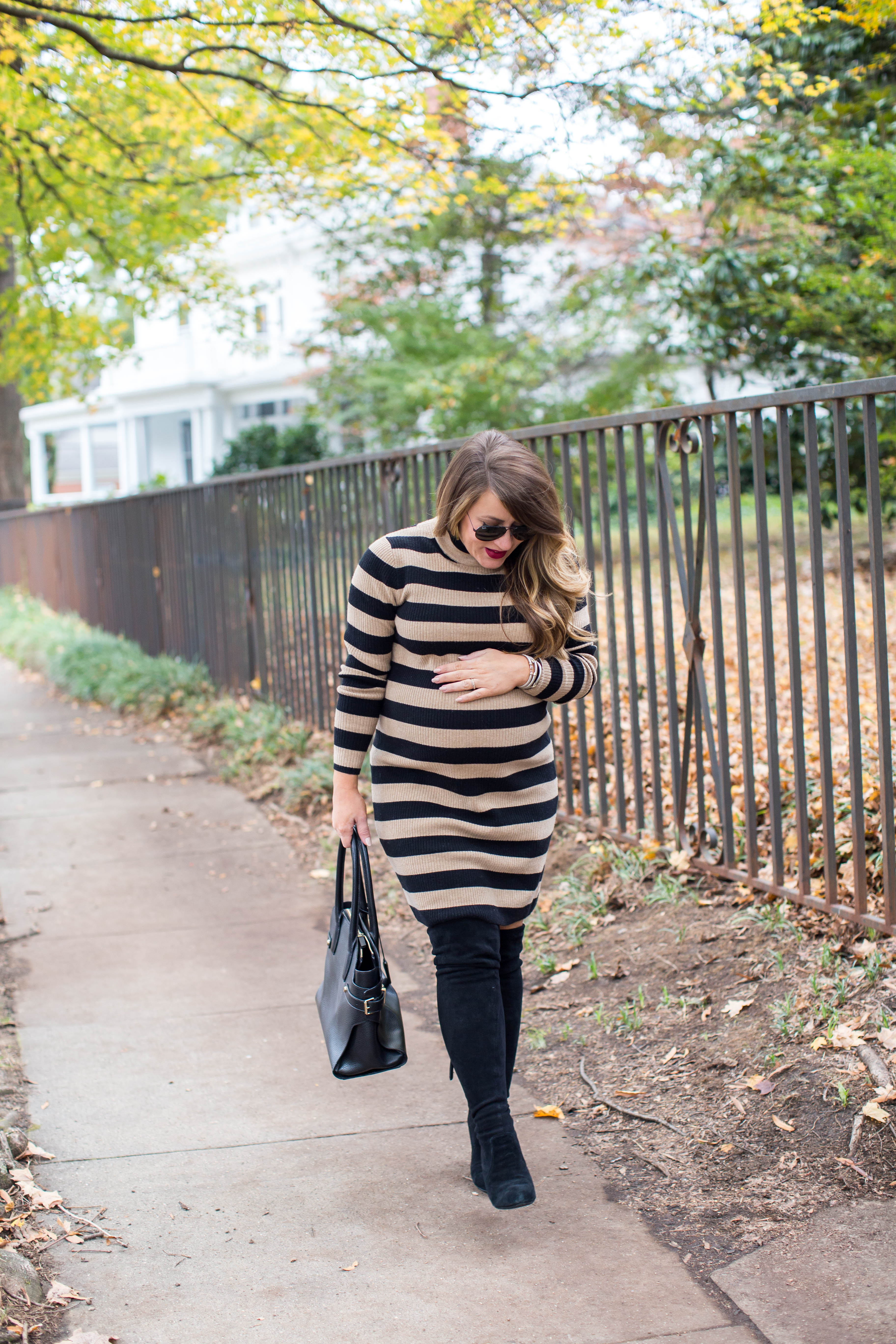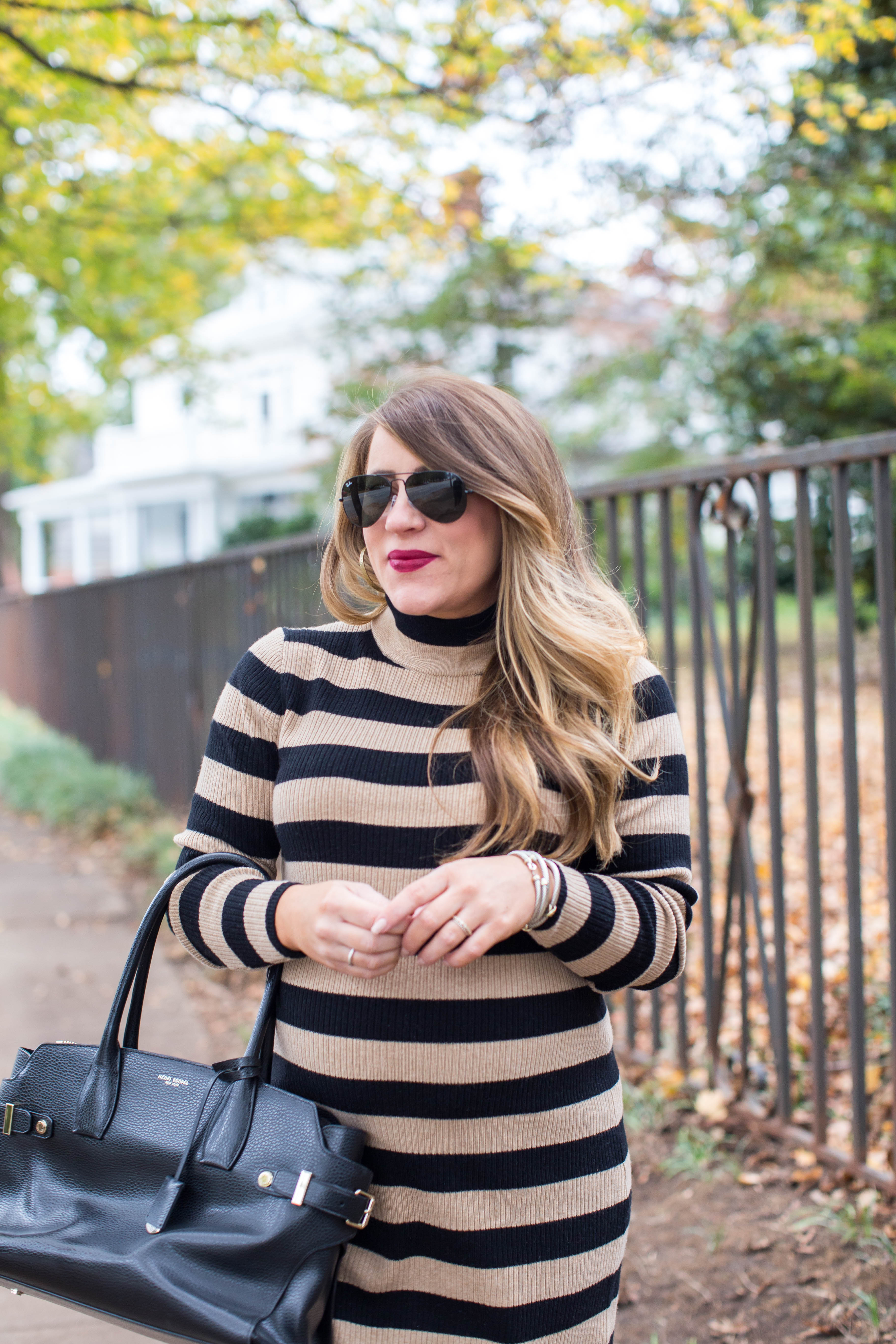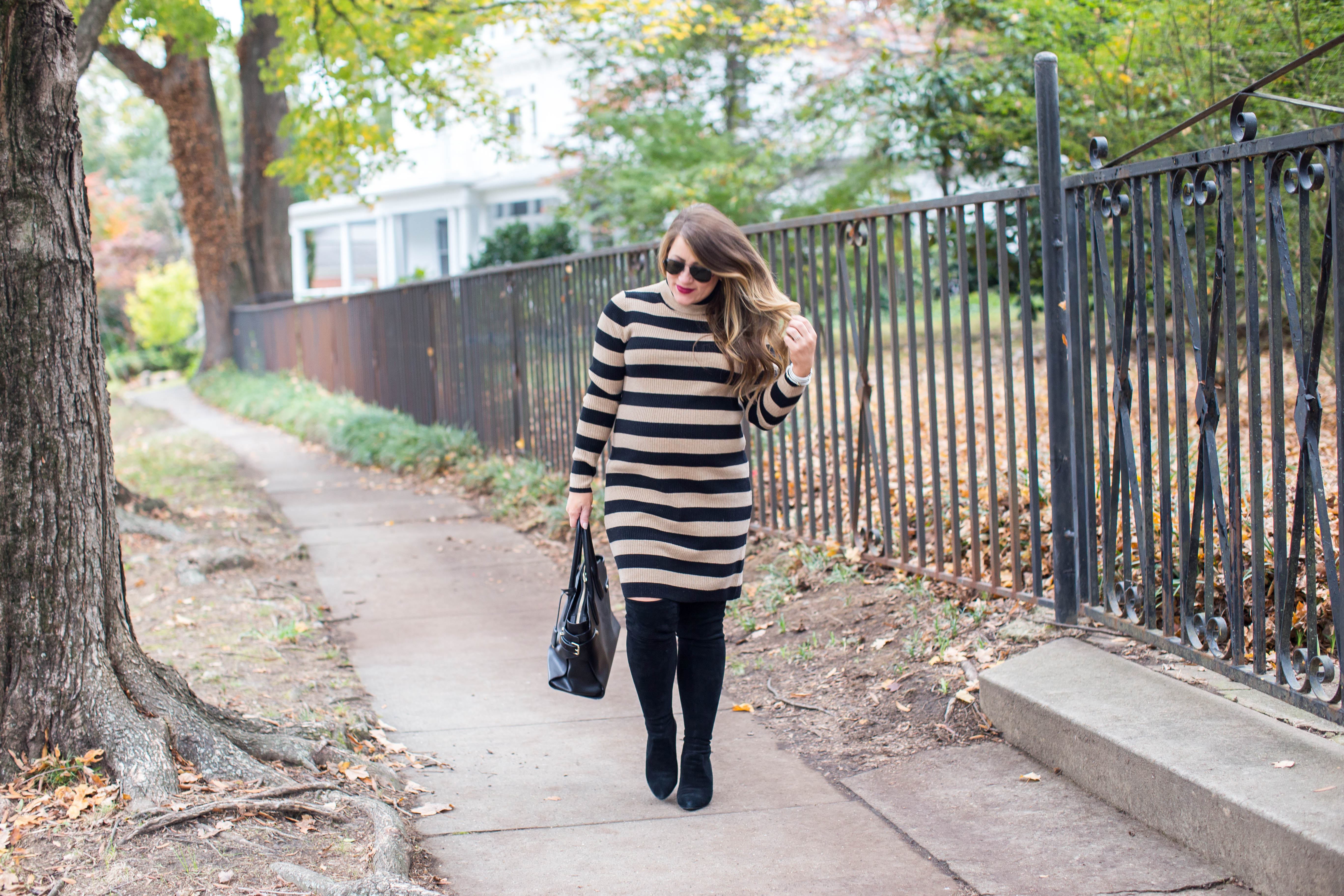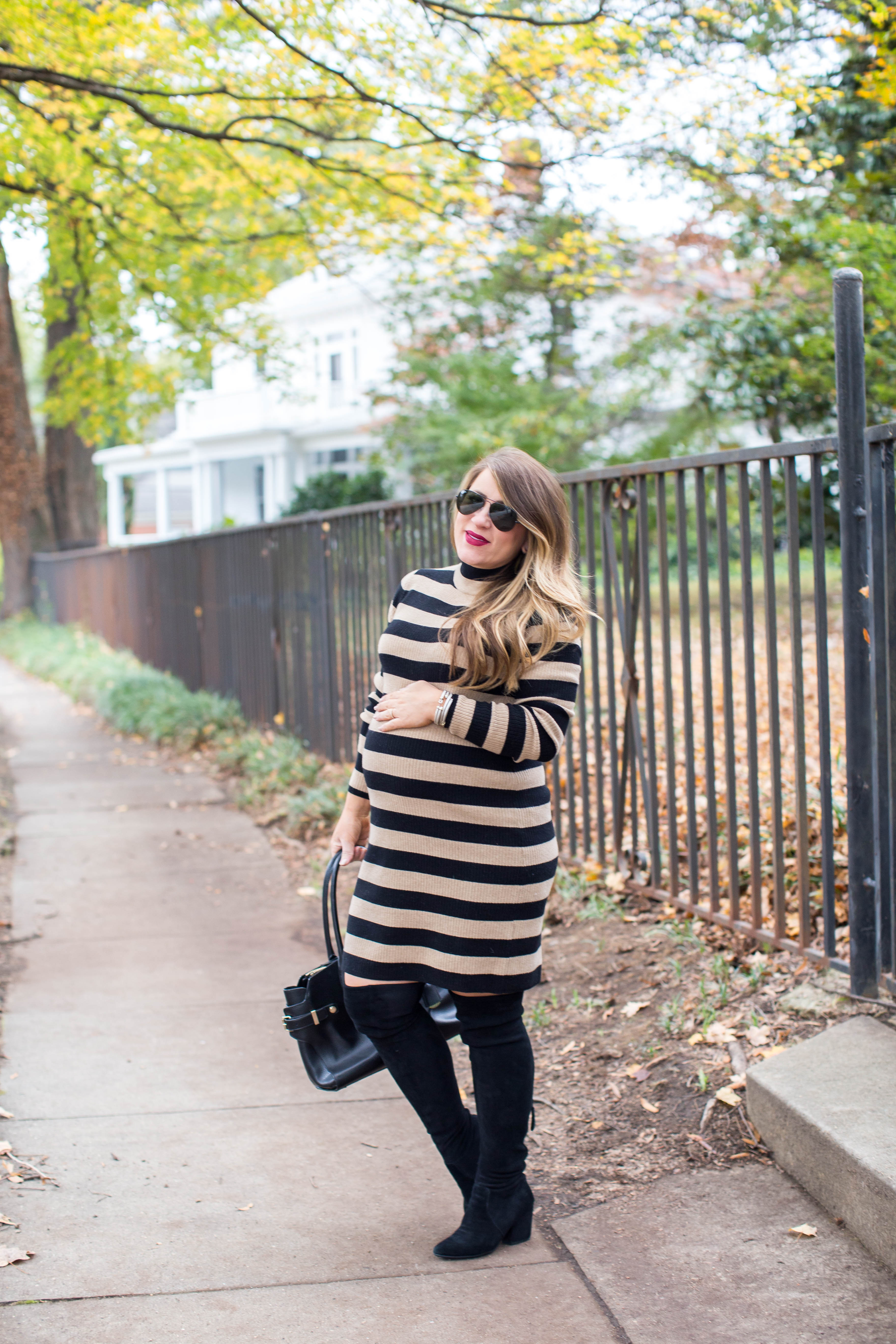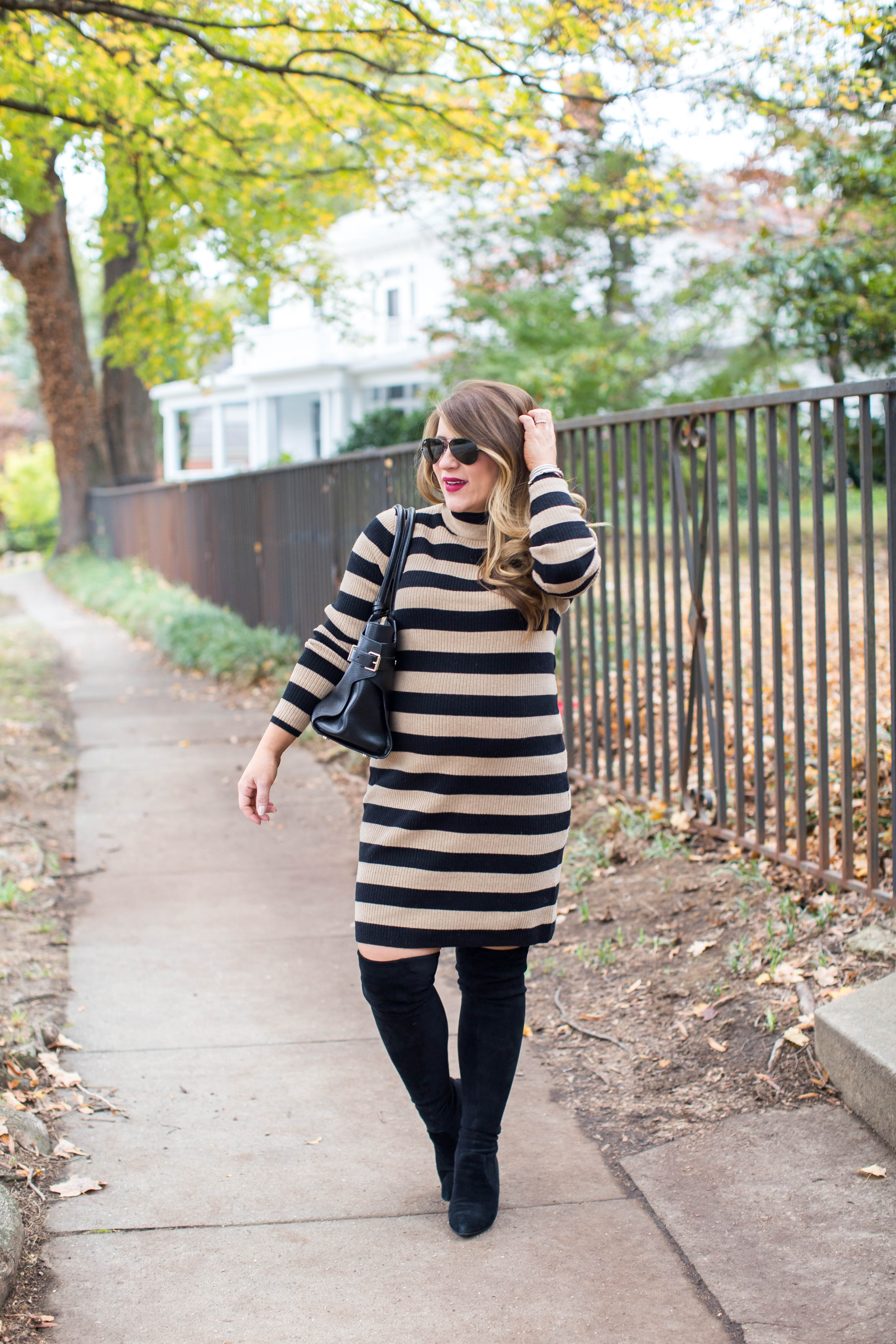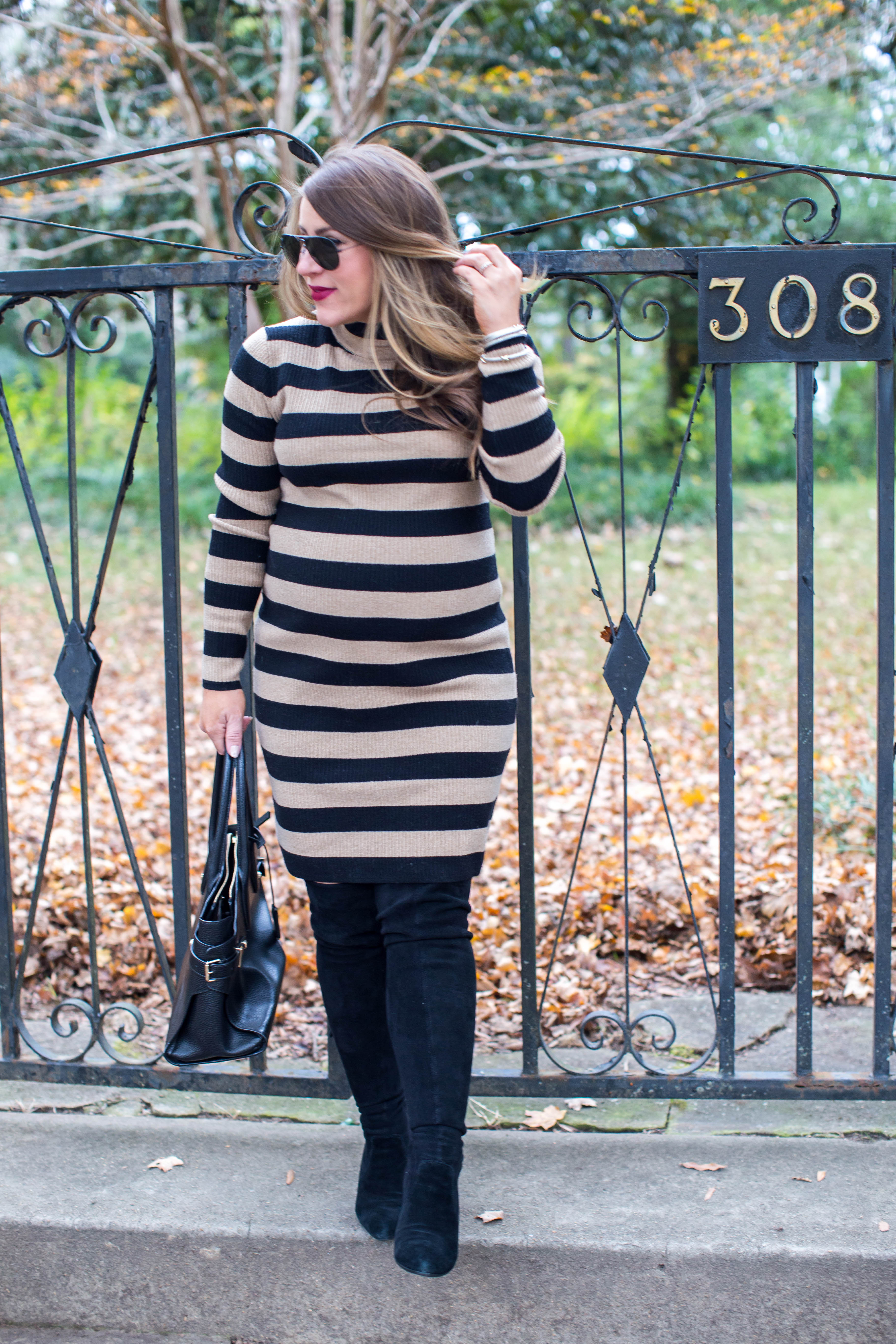 I will say the only thing annoying about still being pregnant is people constantly asking if I'm still pregnant. 🙂 When I do have this sweet babe, we will be telling the world, so until then, if no one hears from me I keep telling them to just assume I'm still waddling. <le sigh>
Anyway, happy hump day sweet friends. Treat yourself to a great dress on sale, or some killer boots, your pick!
Thanks for reading always. When this babe does make his/her appearance, I can't wait to introduce you!
XX