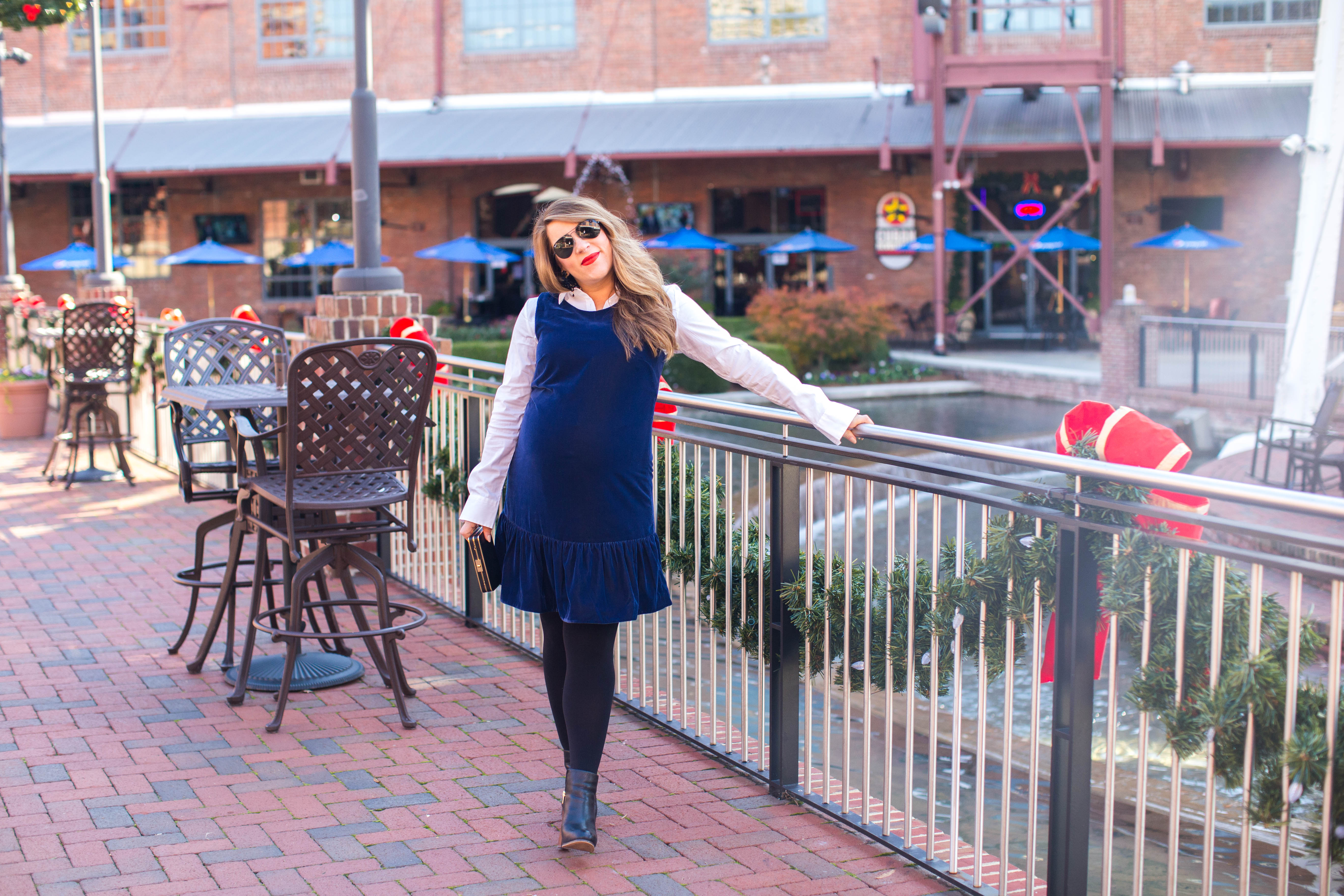 Dress / Clutch / Shirt / Boots or here / Sunglasses / Bracelet
Monday and no baby, but I did find a velvet party dress to wear to Aaron's work party this weekend (assuming still no baby) that fits over this bump. I plan on sharing the more "party" look soon, but today I thought sharing a more casual version. I always think when it comes to holiday outfits that it's easier to dress them "up" than "down." Do you agree? I mean a sparkly top, heels, etc. is so easy to put together, but then try making it office appropriate or just suitable for a night out to dinner…#dilemma. So, today, I'm taking this adorable velvet party dress and dressing it down. Sure, this look is still great for a more casual holiday party, but it's also great for Christmas day, a day at the office, or even a Christmas date before babies arrive (hint, hint Aaron).
I also put black tights underneath this velvet party dress because I swear at some point someone said navy and black couldn't be worn together (much like the brown + black stigma) and I wanted to prove whoever that was wrong. The truth is, in moderation, I really think any color can be mixed just like any cake can be ate. I also think that adding a very classic white button down to a sequin blouse/top/tank can definitely work to dress something fancy down because it's the juxtaposition of a formal/classic looking piece (the white oxford) mixed with a more fun and spontaneous piece. I found this look on Pinterest and definitely also think a great chambray can have the same affect.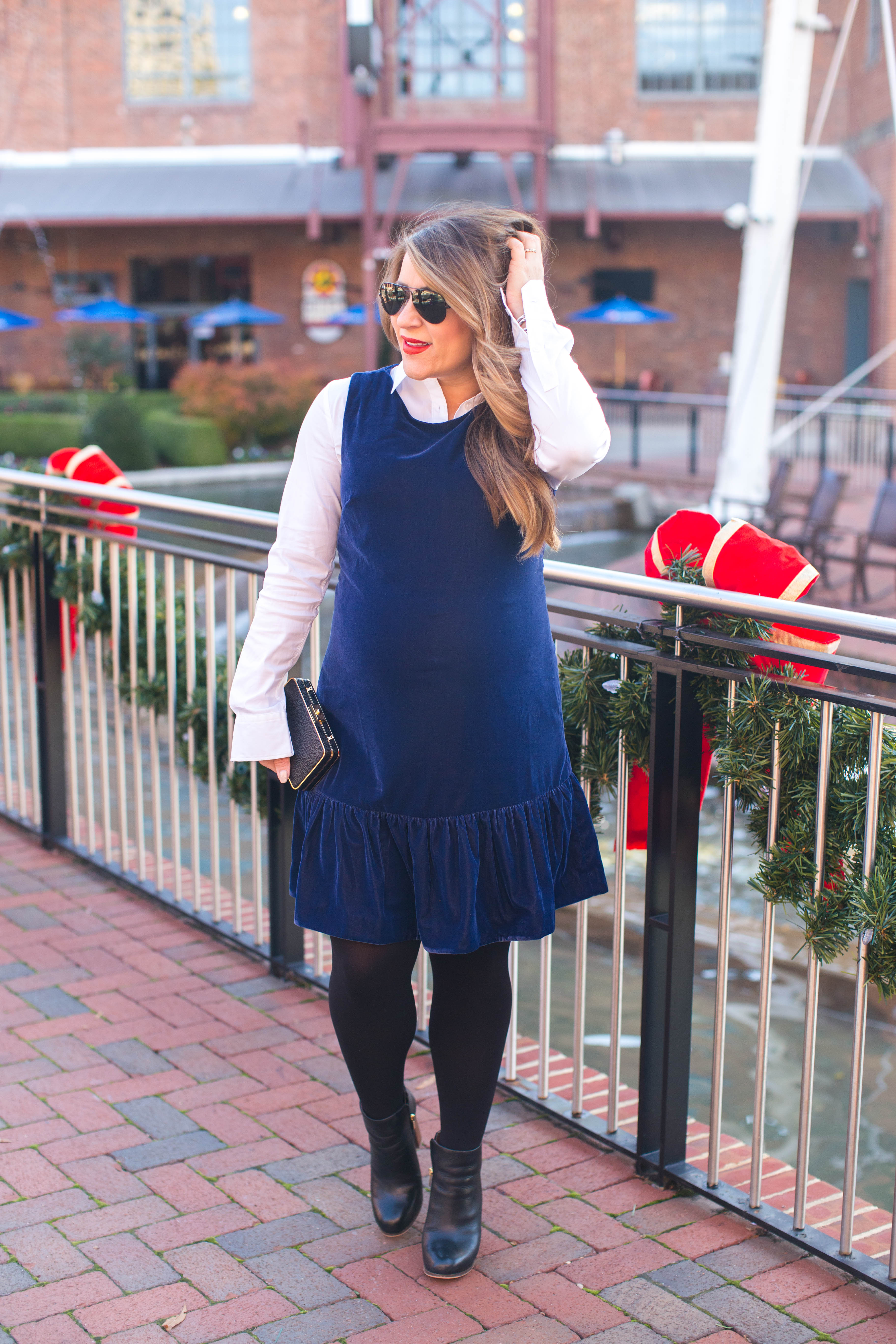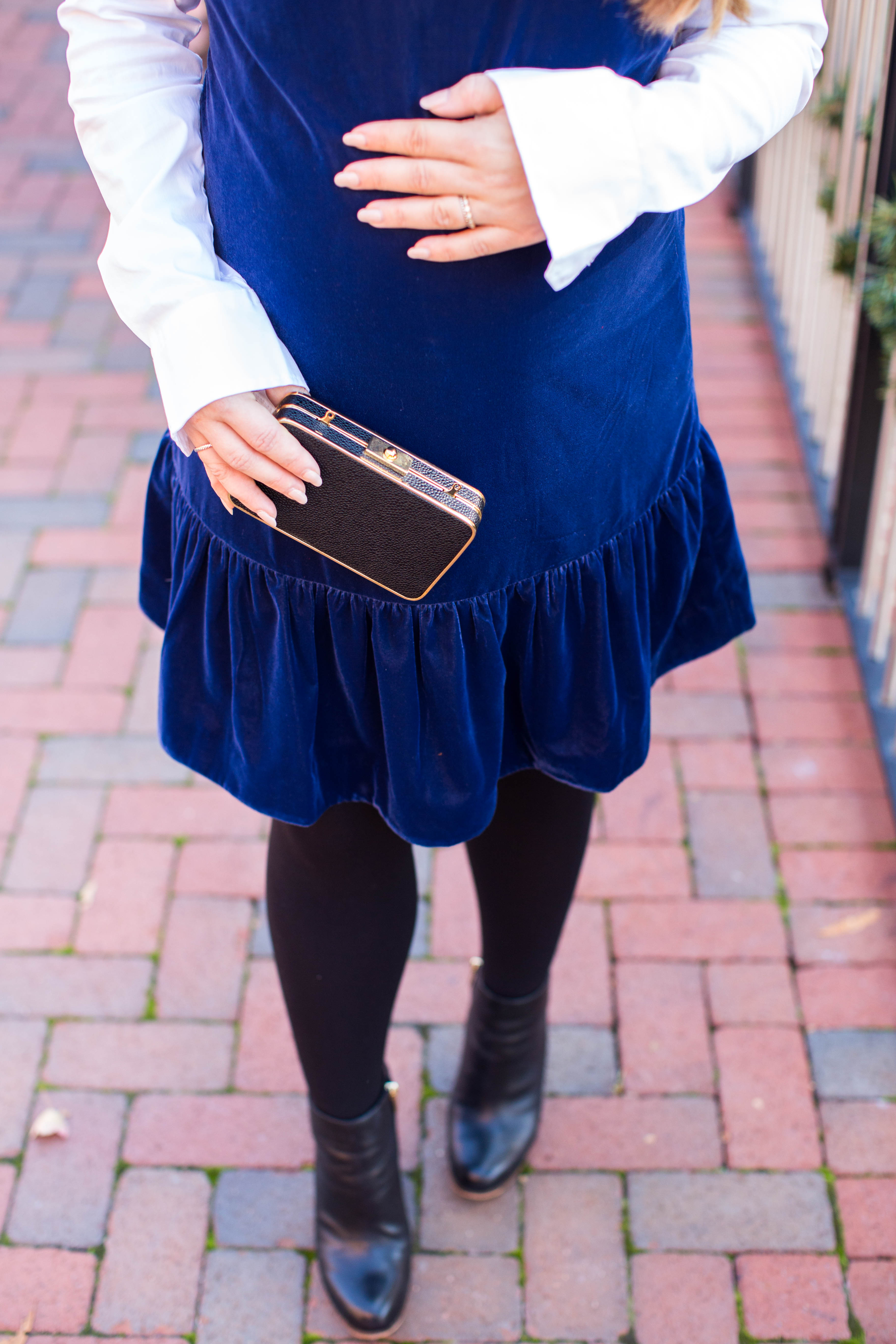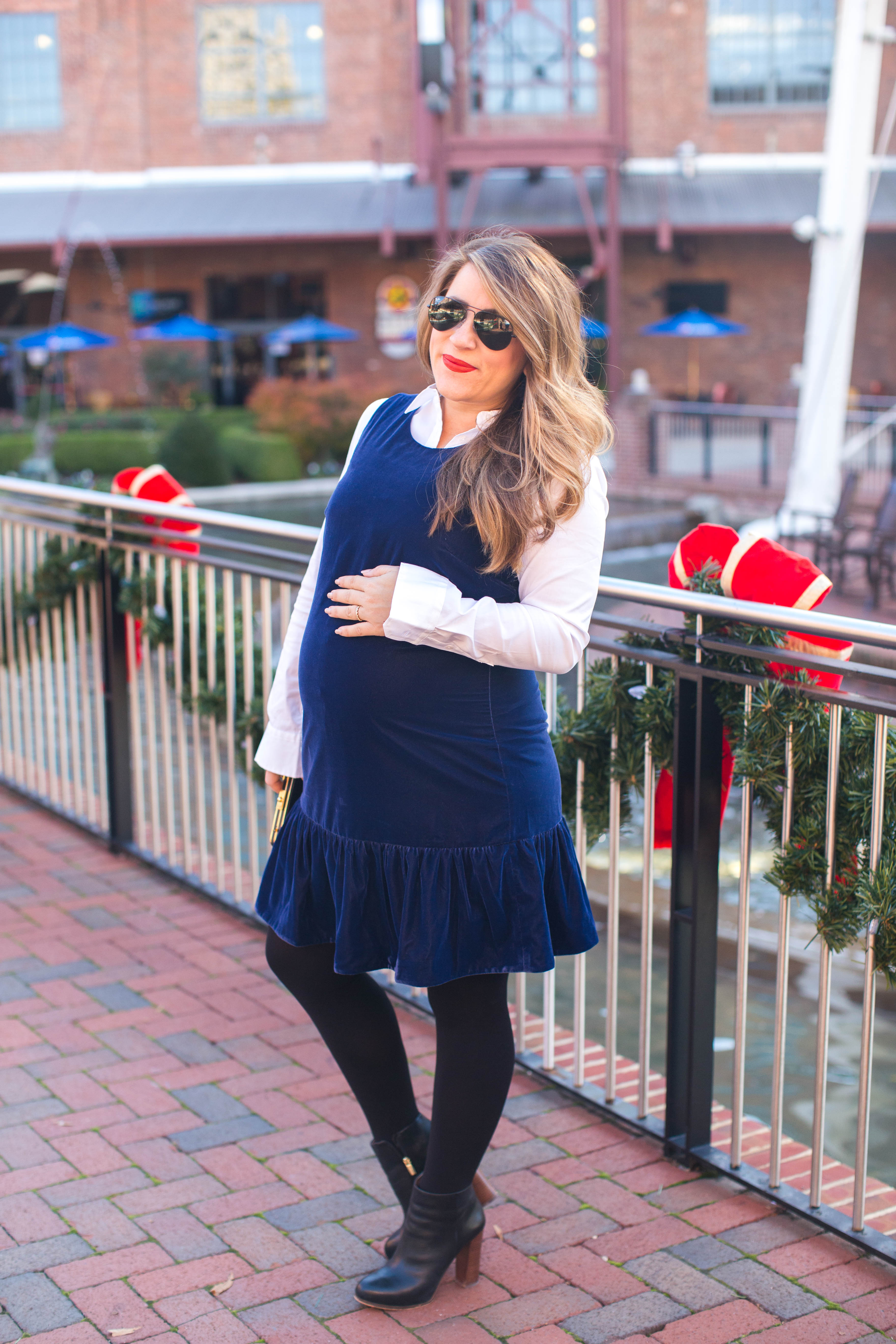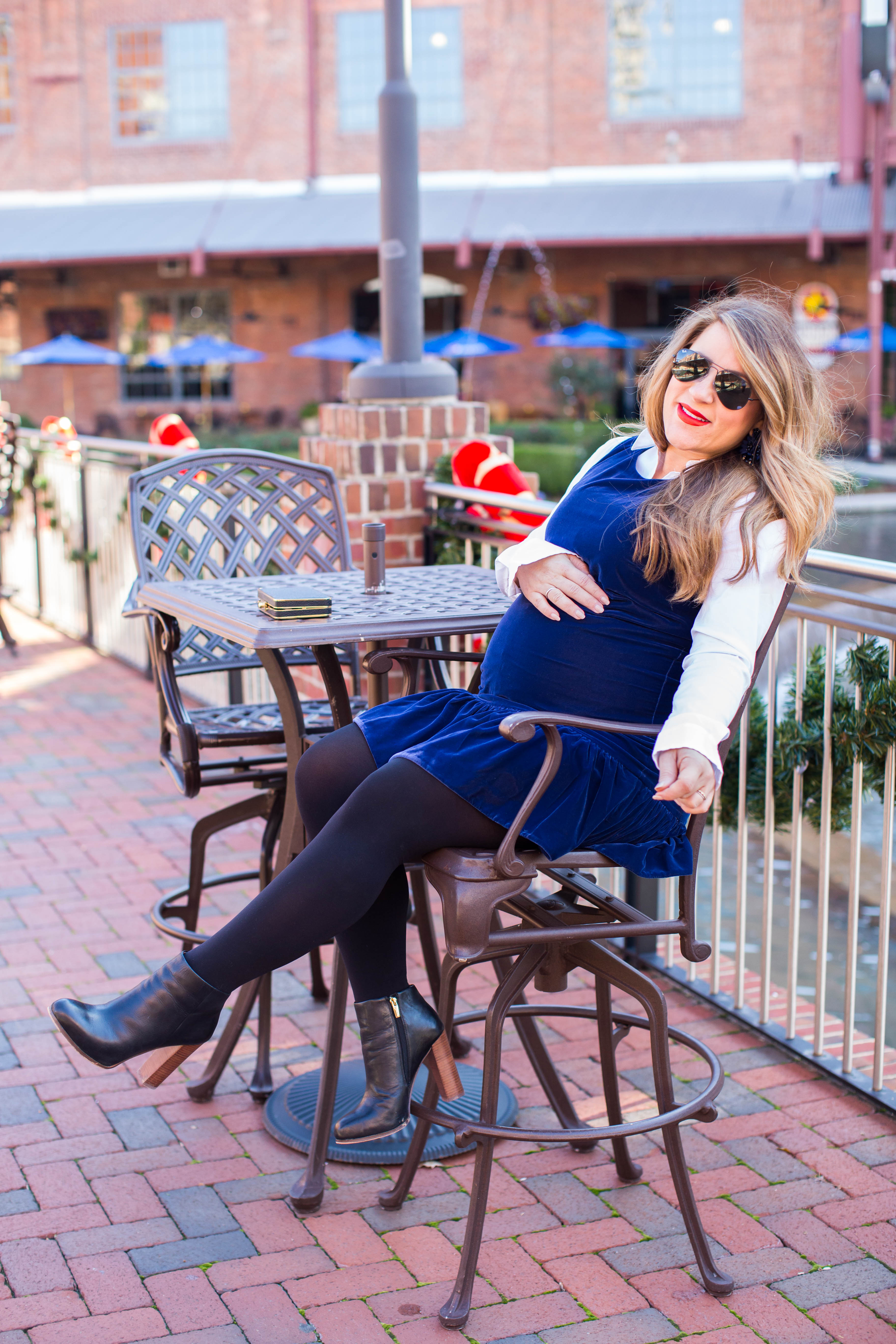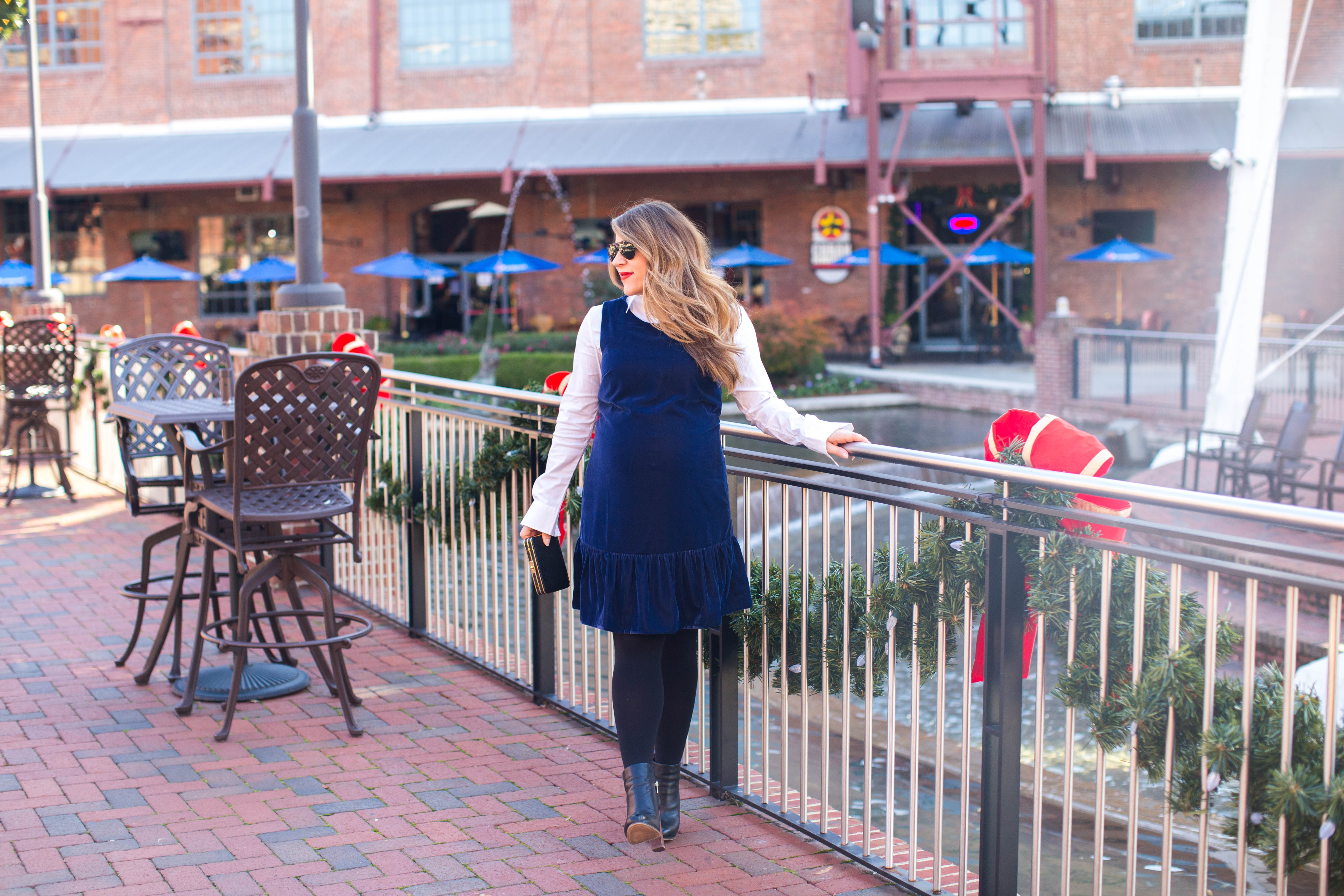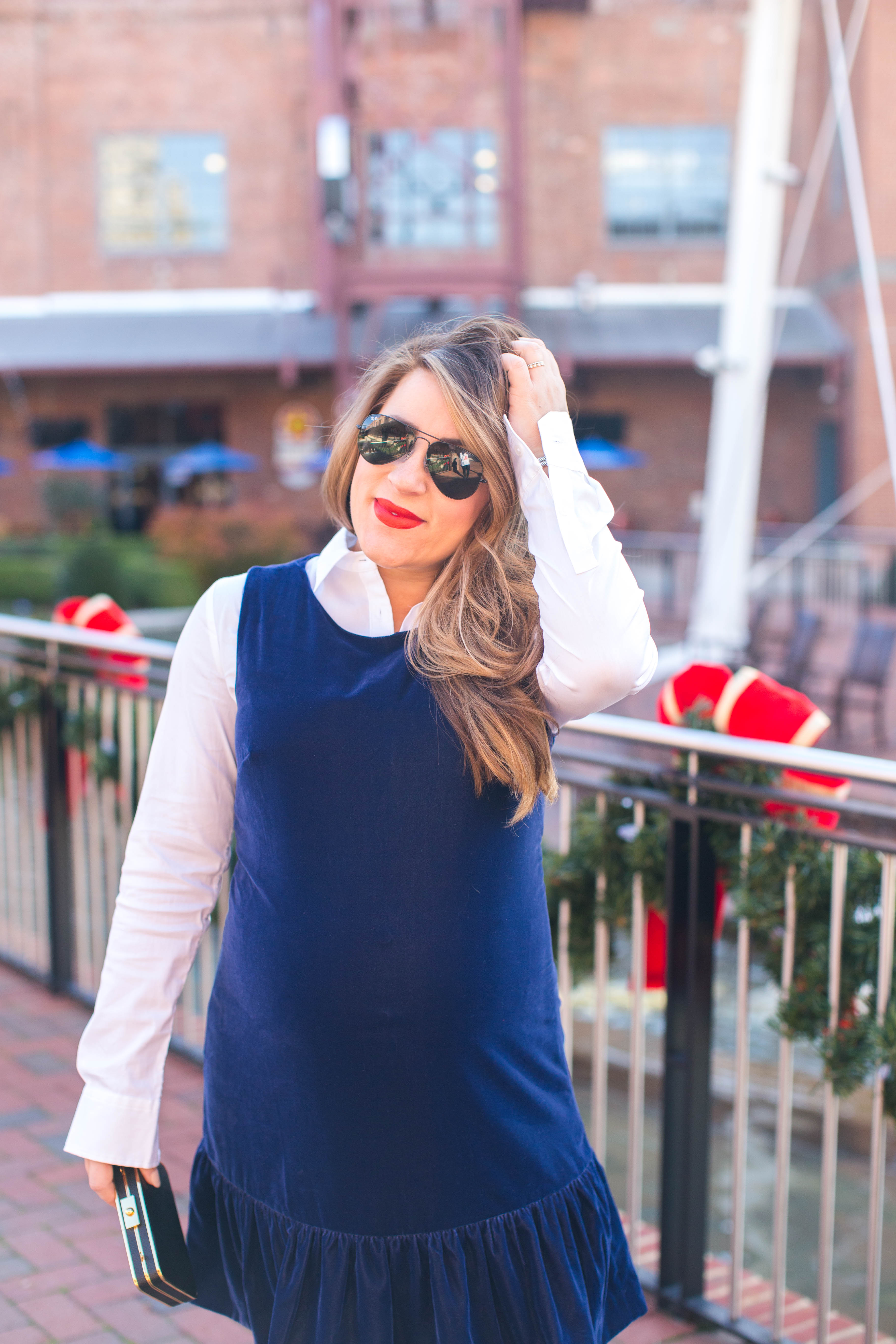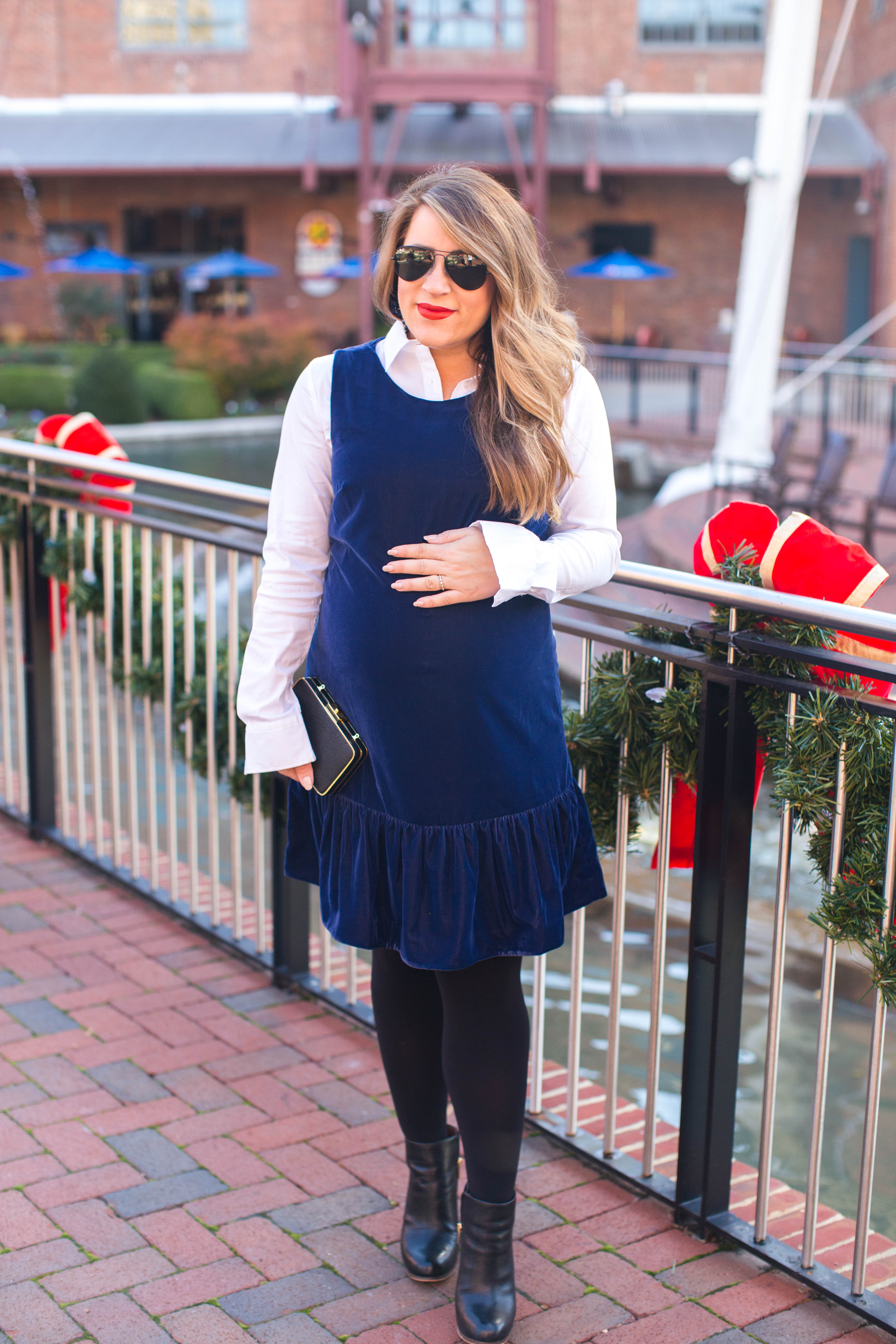 I would love to know your tips for dressing your party like items down Let's share the wealth/knowledge! I also hope you have an amazing Monday, only 14 days until Christmas (including today), so fill those coffee cups and online shopping carts up! Time is ticking!
You've got this!