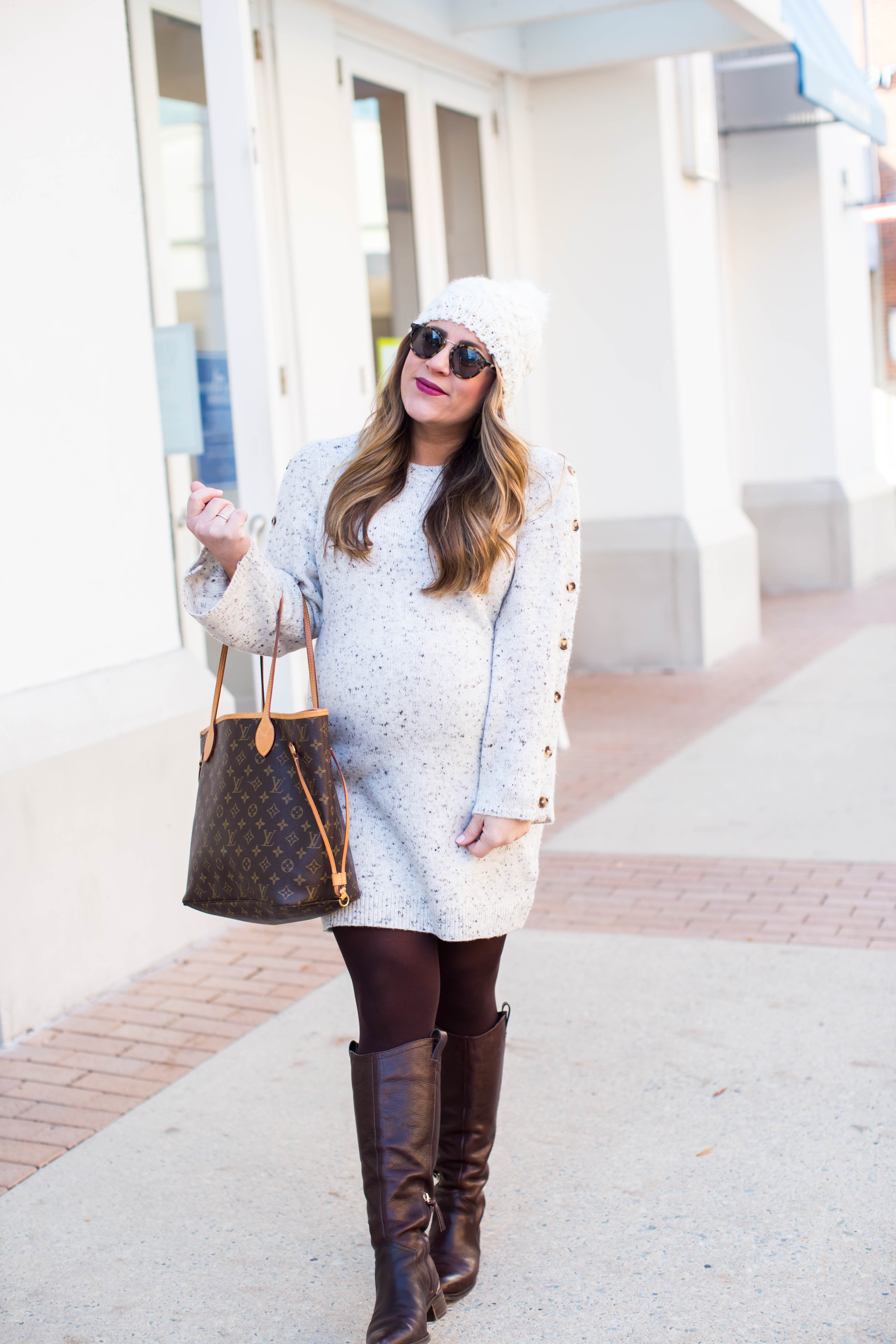 WARDROBE STAPLES DETAILS:
Dress (here and here) / Boots / Bag / Coat Similar here and here / Sunglasses / Beanie
Today is my first day alone with Penelope and I'd be lying if I wasn't terrified. Aaron headed back to work this morning and not only am I responsible for her and two dogs, but we have an appointment with the Lactation Consultant, so I also need to get her and myself out of the house on time (I can barely be on time when I'm alone). EEK. It is so crazy how much longer getting ready and out of the house takes, especially because I feel like as soon as we get out of the house, it's time to feed her again. It's exhausting y'all! But, also so rewarding, I just wasn't prepared for how much work this whole gig was! 🙂
I mentioned last week, I still have a few maternity outfits to share with y'all. I planned on posting the last two weeks of December, but since I had a bit of an unplanned break, I am sharing them here now. It's actually been a blessing because it's allowed me to take some much needed "picture taking time off." Thank you again for sticking around even though I didn't let y'all know I'd be MIA for 10-12 days.
Anyway, I have talked about my love for sweater dresses before and them being winter wardrobe staples, so once I saw this one here, I thought, yep! I know I'm a broken record, but I really do find them to be the perfect winter wardrobe staples. I love that you can dress them up or down, wear heels/booties/boots, etc. and anything looks great. The best part? They are cozy and comfortable, and while simple, details like a button sleeve or turtleneck, can really spruce them up. I loved the color of this one from the moment I saw it because I already have black and striped, so this is a perfect neutral to add to my closet.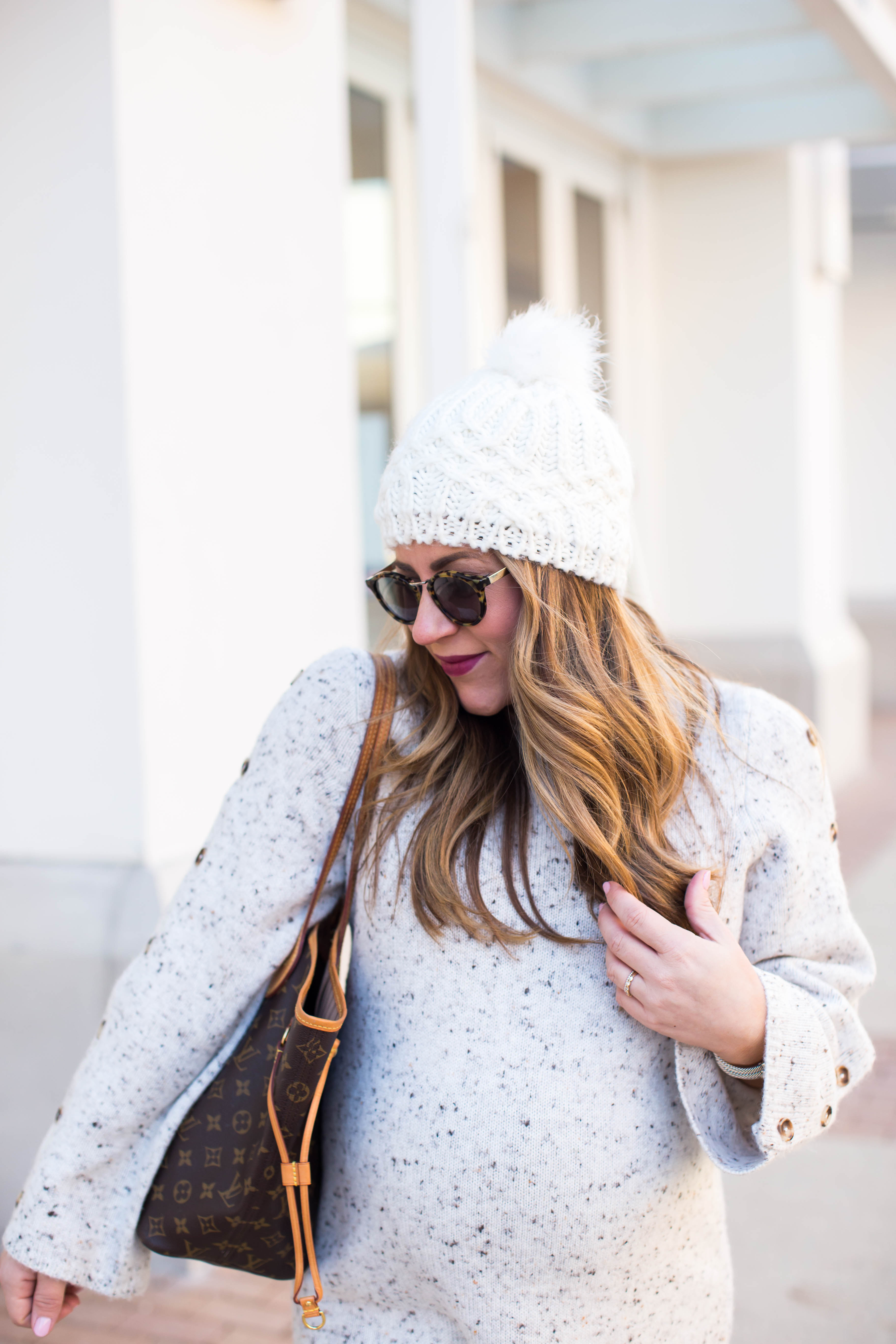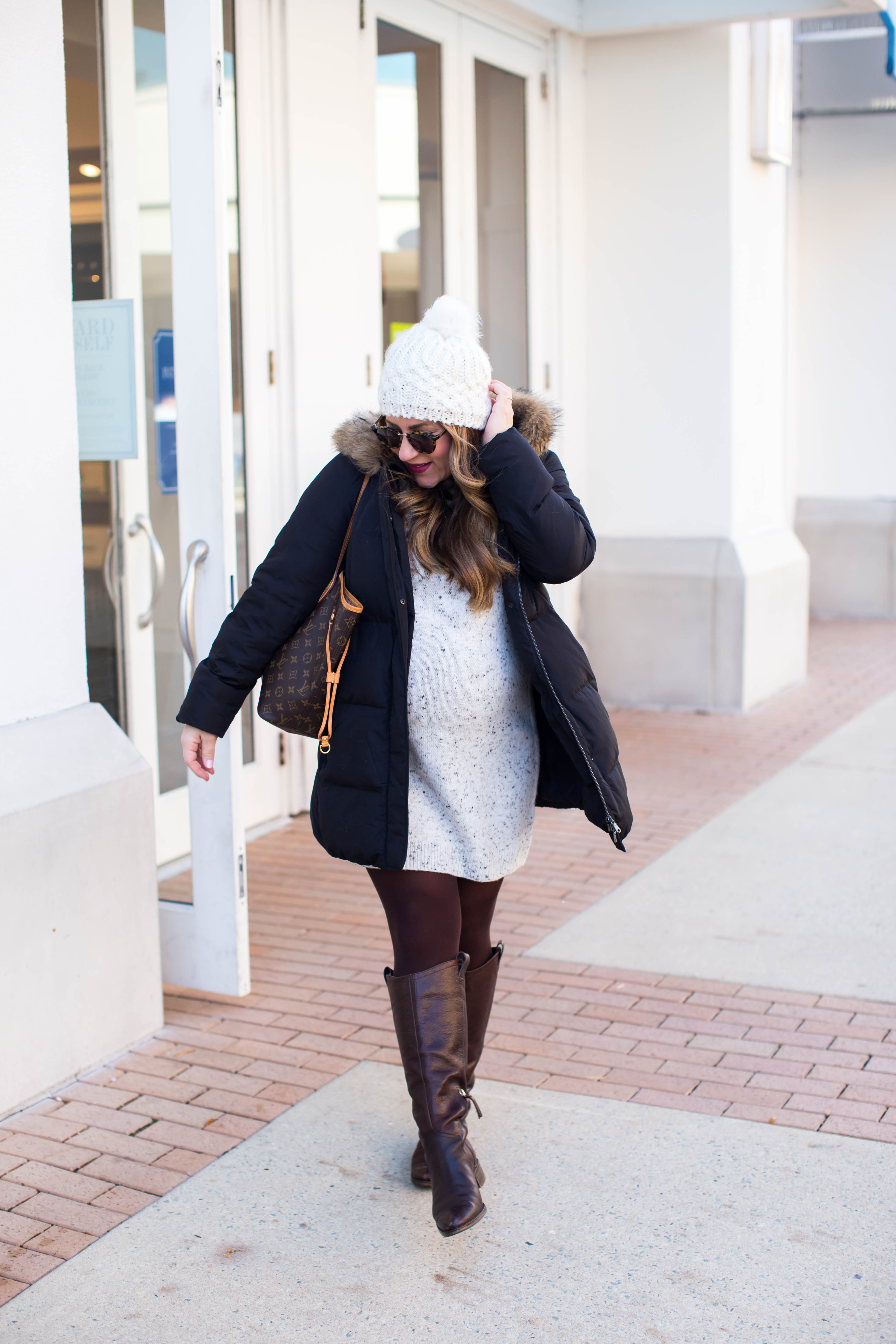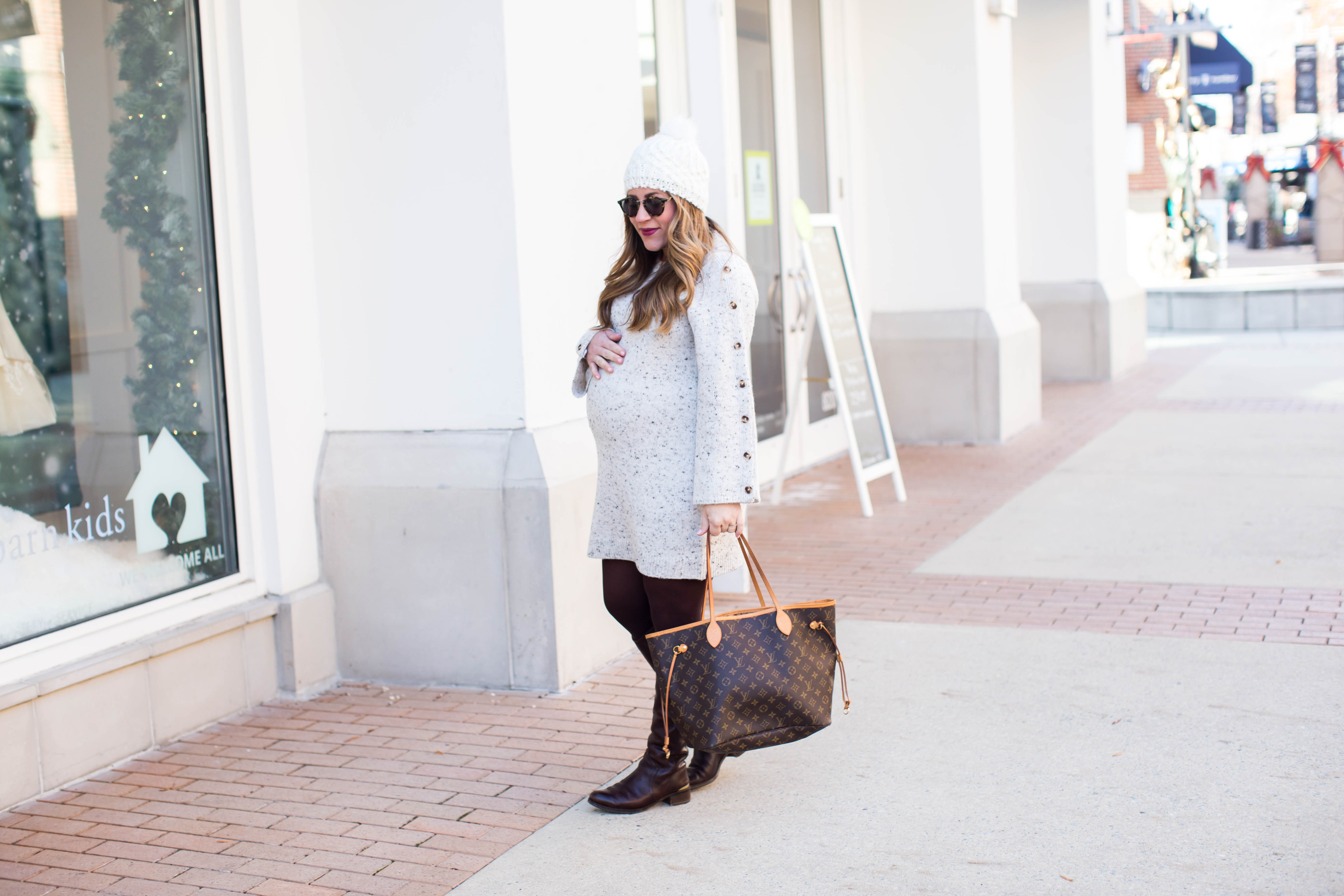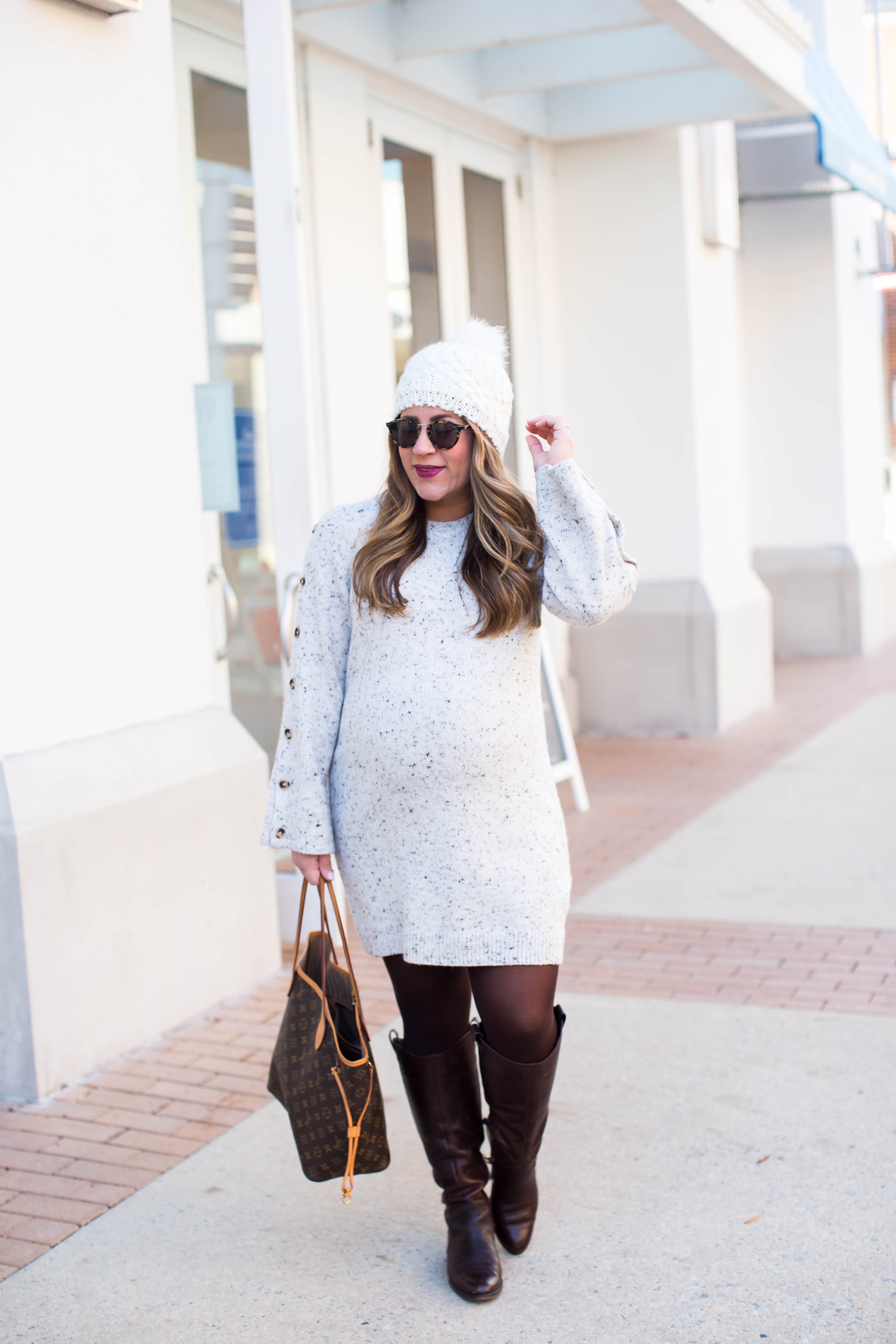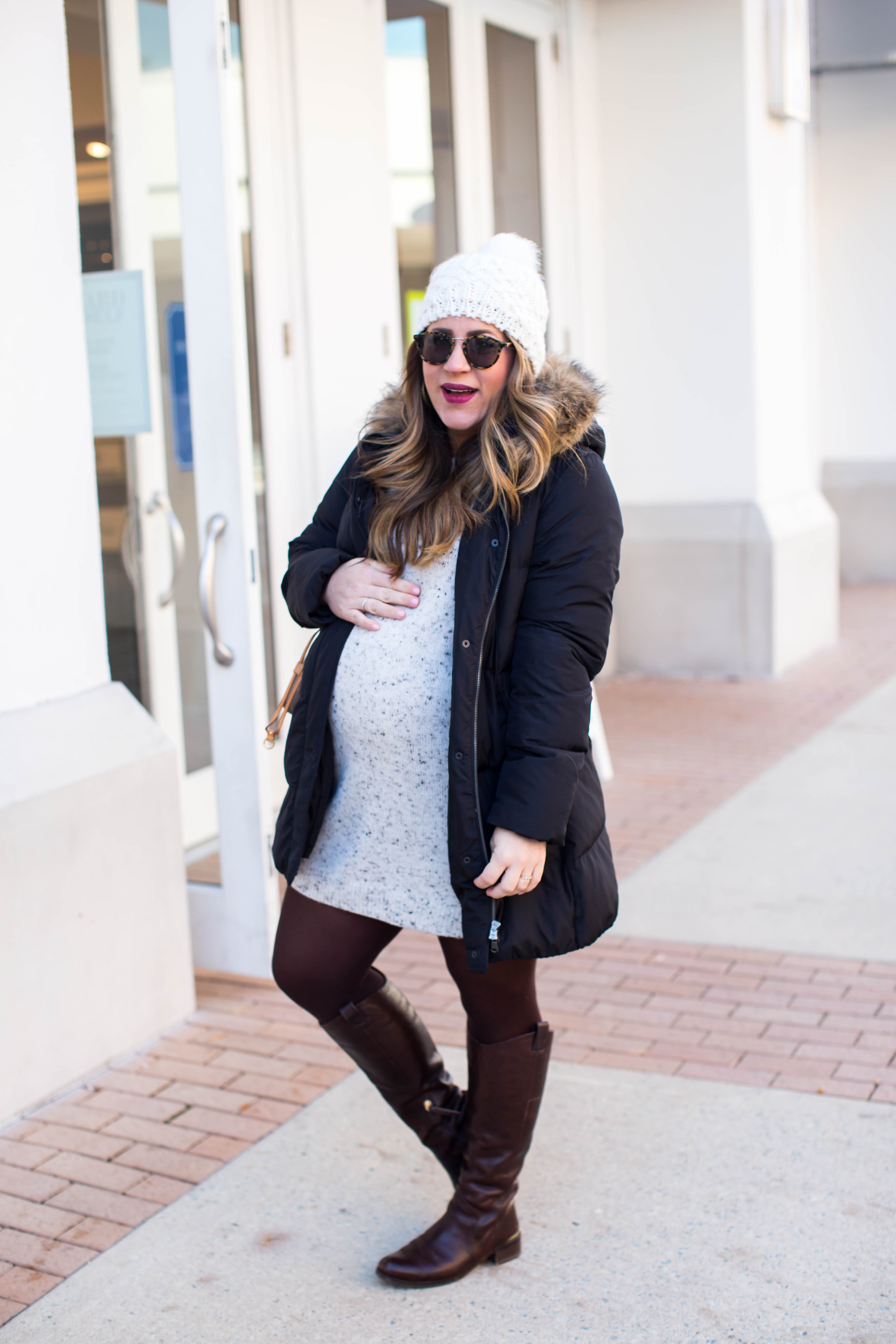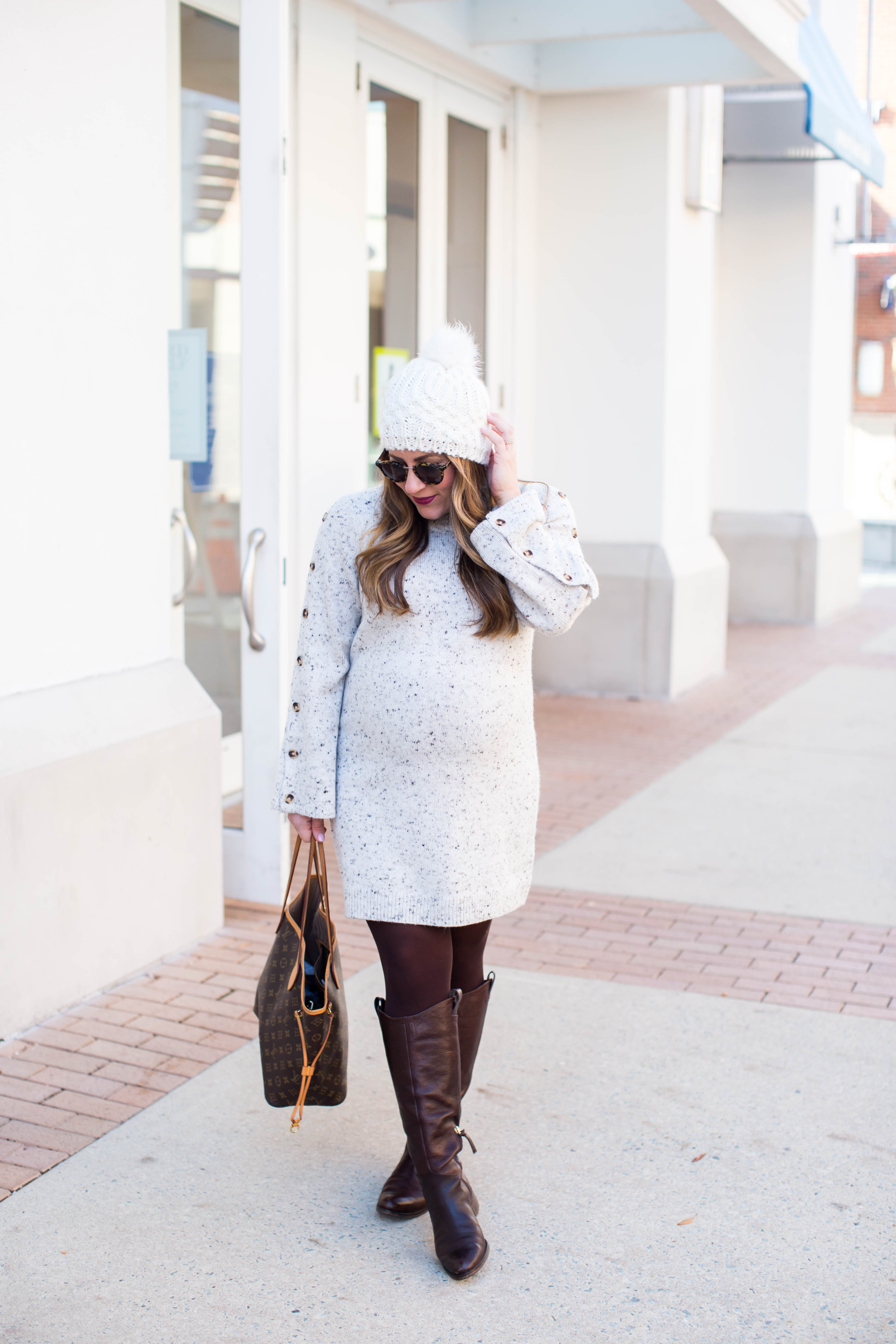 Also, is it bad that I want to continue to wear my pregnancy tights? MUCH more comfortable than regular ones for those wondering!
Now, I'm off to try to dress a newborn, myself, let the dogs out, etc. But first, coffee of course! Make it a great week friends! Happy Monday and thanks for reading as ALWAYS.
XX