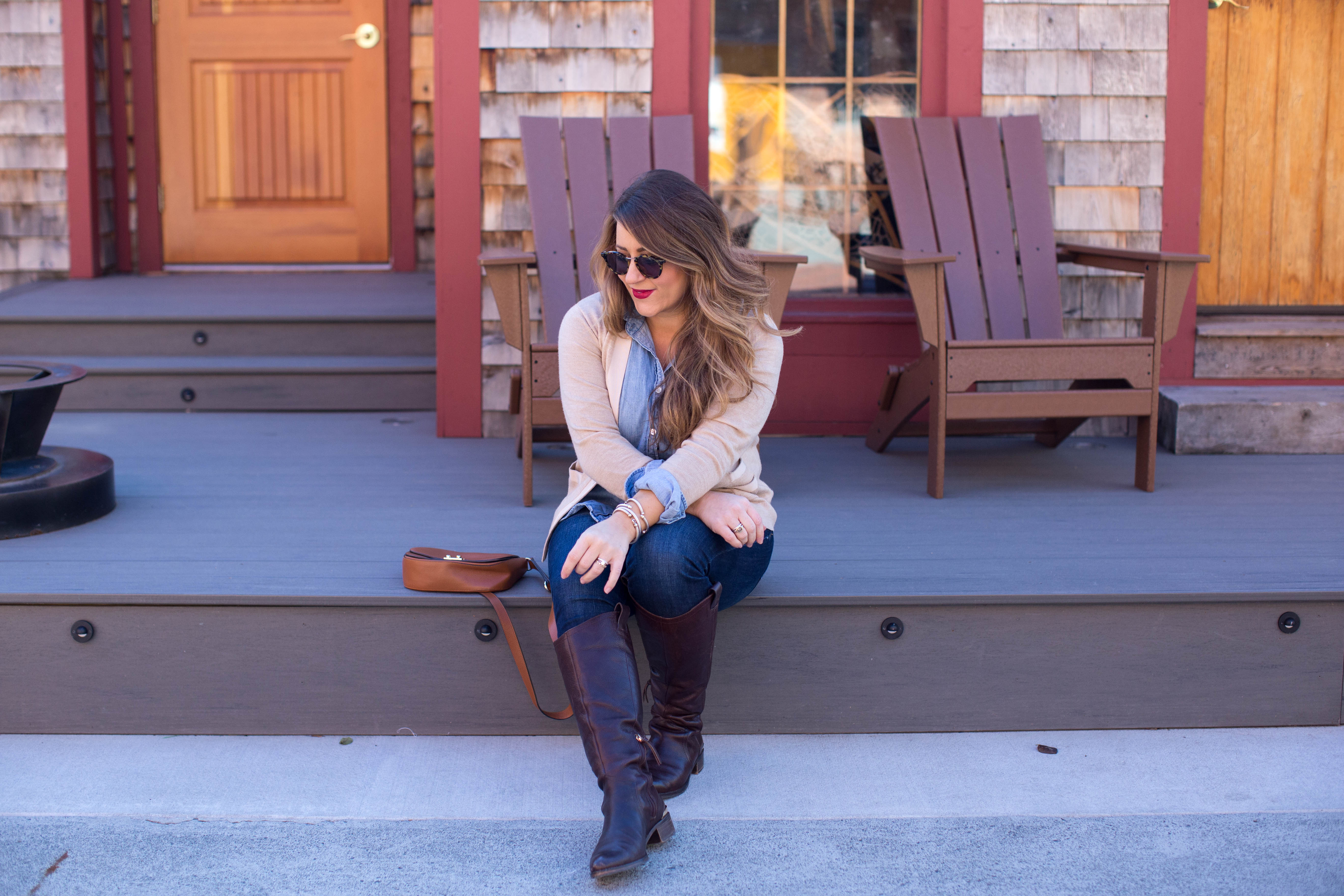 CROPPED CARDIGAN OUTFIT DETAILS:
Boots (similar) / Jeans / Cropped Cardigan / Chambray / Bag (similar) / Sunglasses
Happy Tuesday! How was everyone's weekend (a day late because, ya know #newbornlife). Aaron worked all weekend, but got off at reasonable times, so we were able to head to our favorite brewery for some beers and binge watch this show. Its so crazy how our weekends have changed since Poppy joined us and I'd be lying if I said I didn't miss dinner dates with Aaron and a glass of wine. For now though (and until we get some babysitters in our arsenal), dinner dates happen at home and you know there is wine.
Speaking of life with Poppy; a simple cropped cardigan, riding boots and a blouse have easily been my go-tos lately. Honestly, I don't have the energy or the capability to balance anything more "trendy" right now, but while it's not groundbreaking, it is a classic. I have about .5 seconds to pick out an outfit at any given time and if it matches and actually fits then I consider it a big win! I keep telling Aaron I am looking forward to getting back on a schedule. I know it will be 100% different than the previous schedule I lived by, but a schedule is a schedule nonetheless. Everything I've read lately says you can't even attempt scheduling until about week 12, so if you have any tips or other advice, I'd love to know! Or if you want to just vent to me about how scheduling with a newborn is #RUFF, my email inbox is always open! We all need someone to talk to!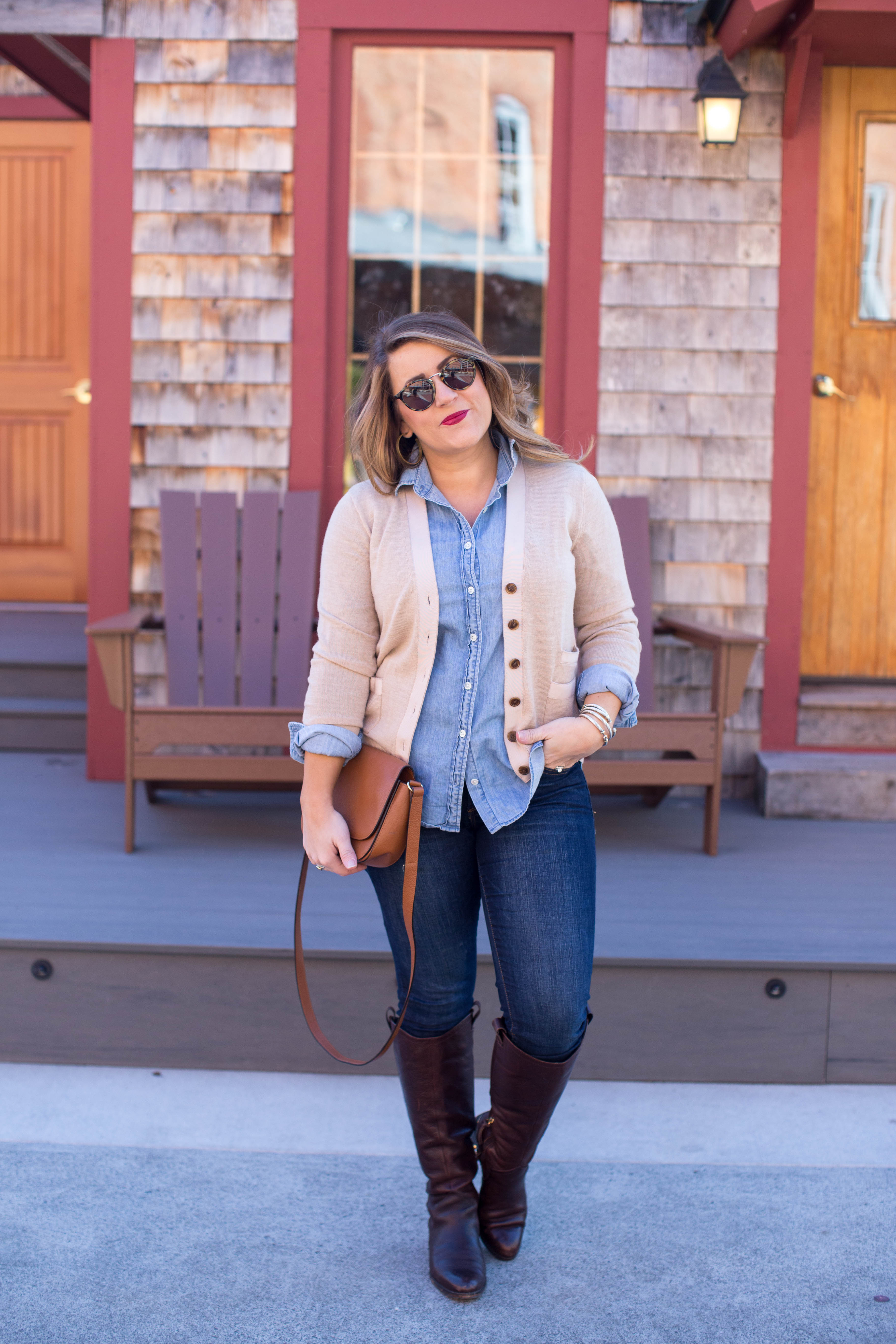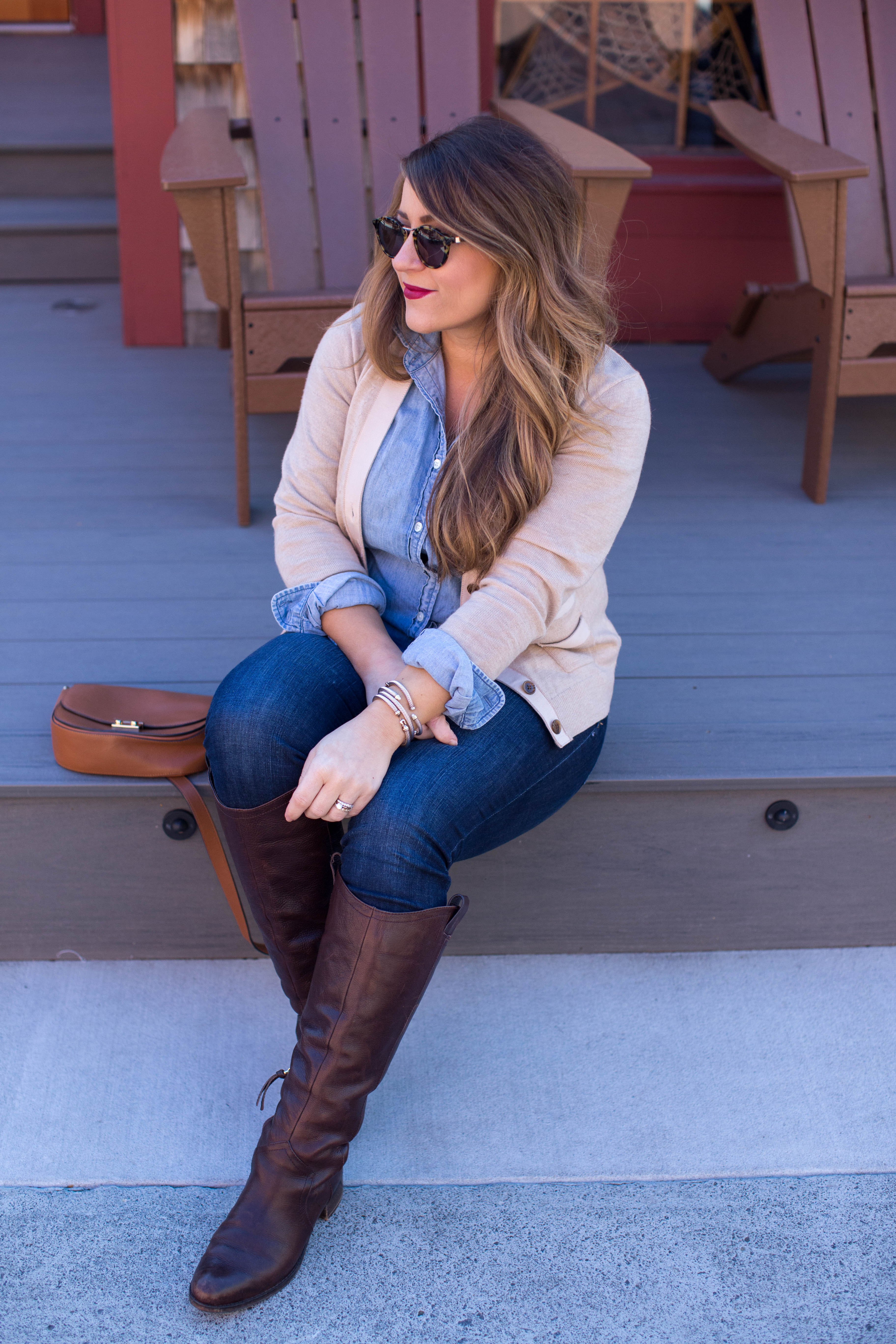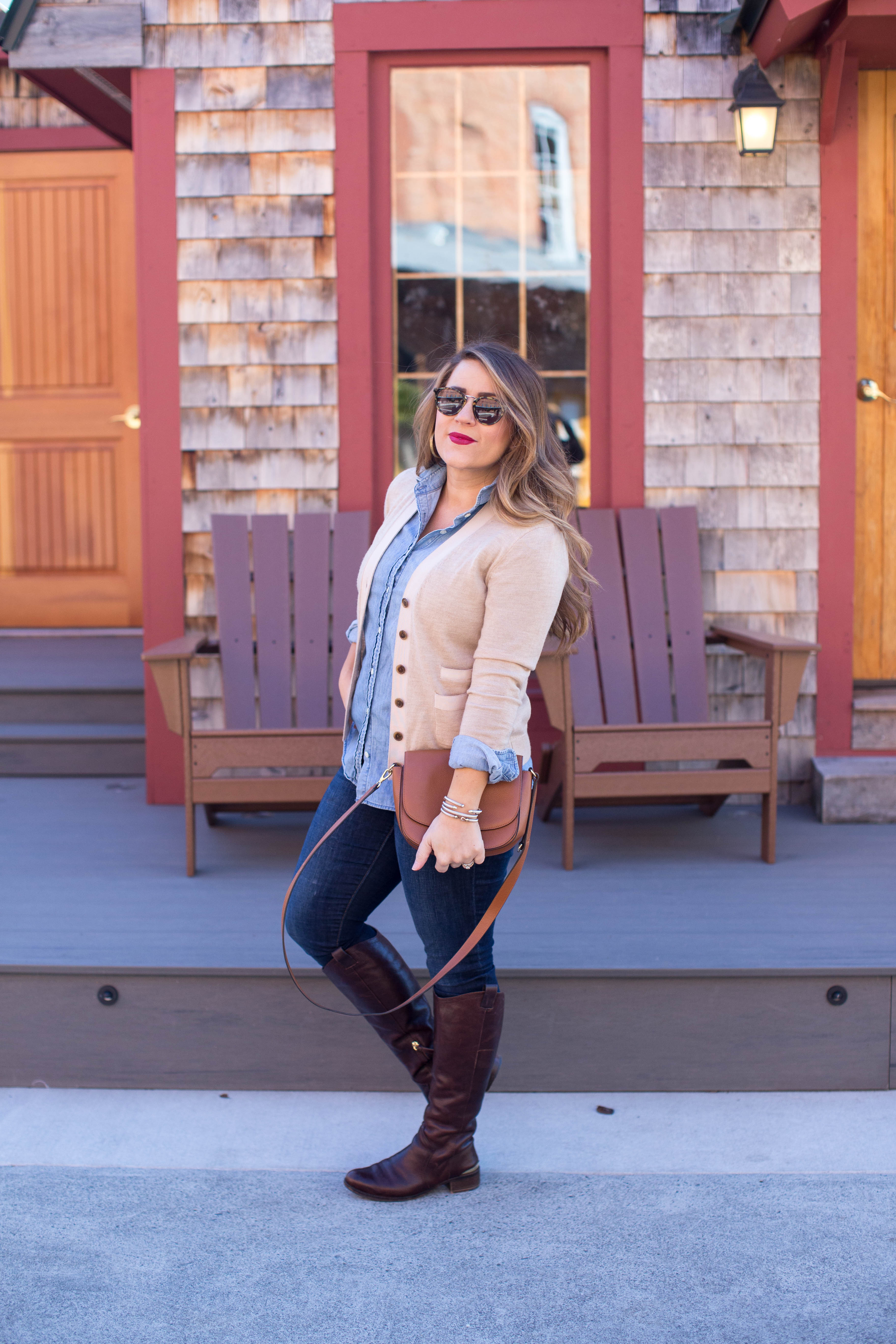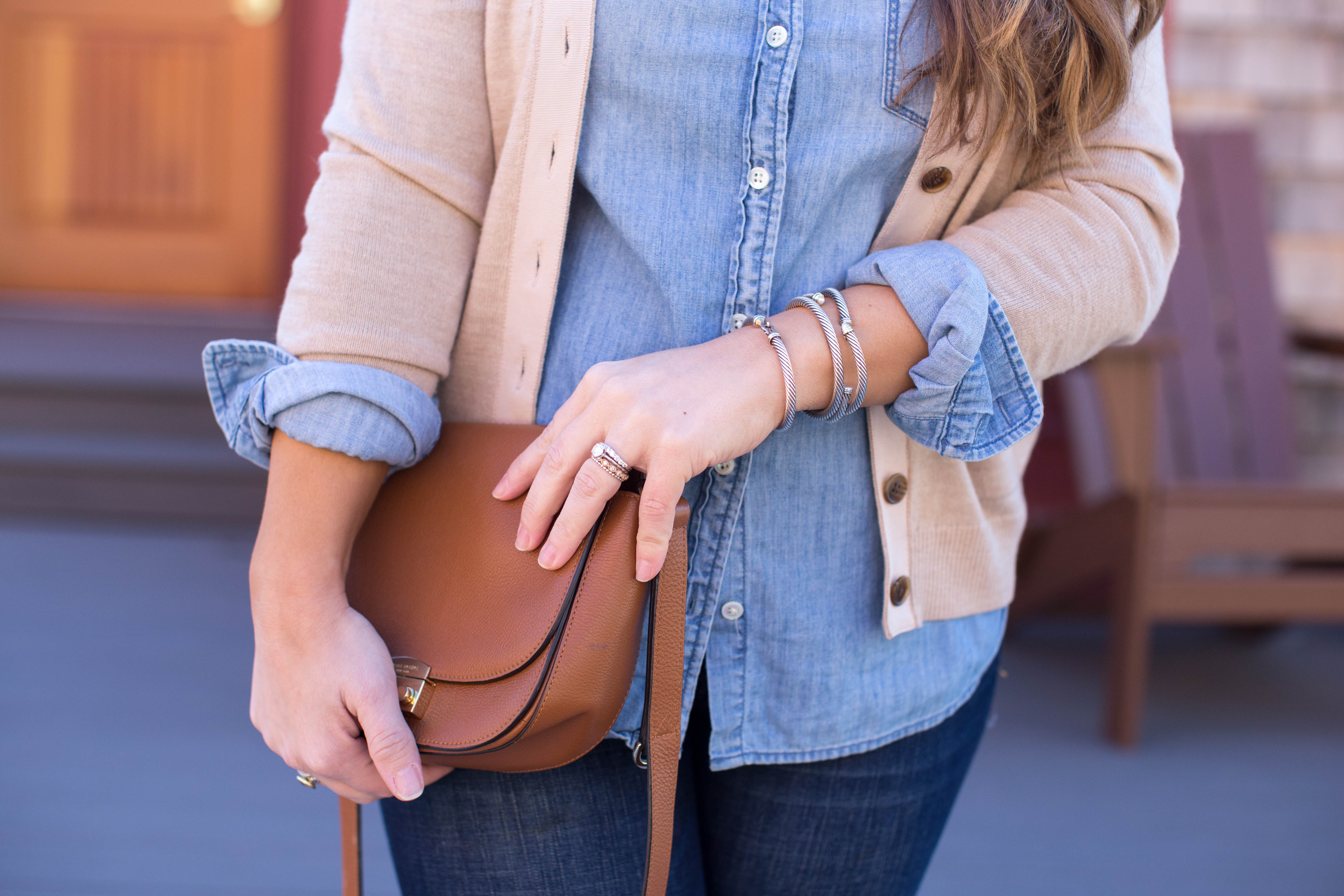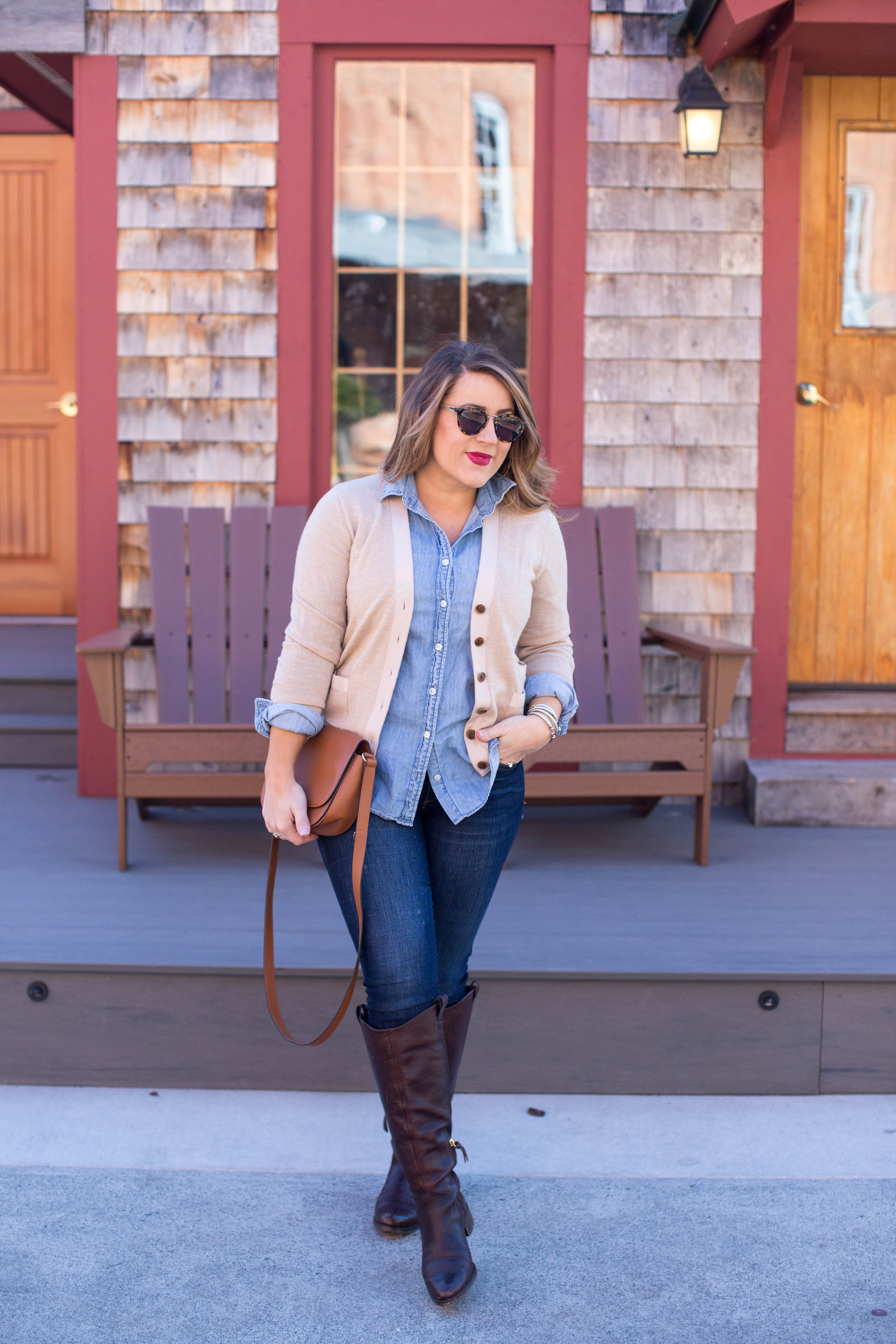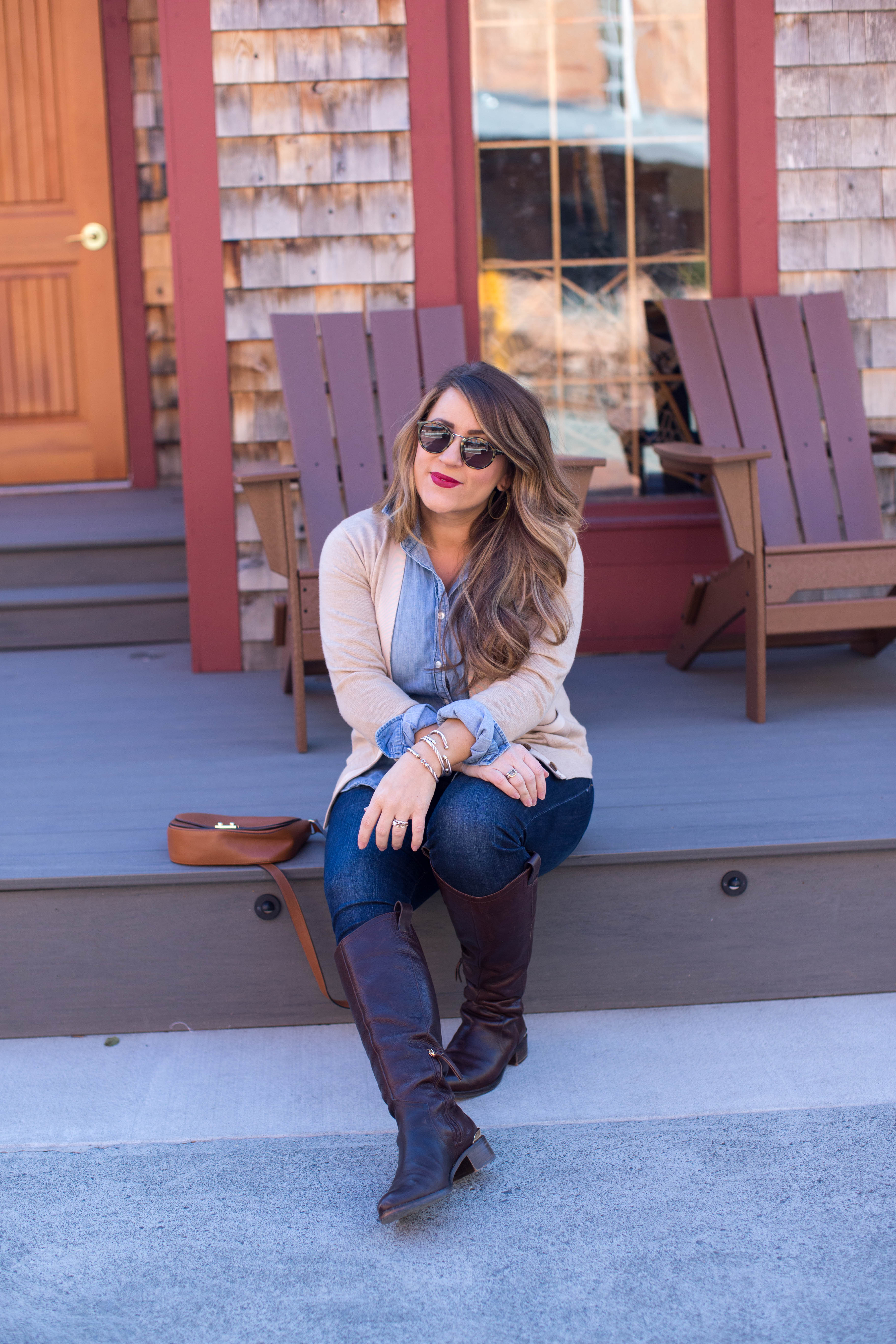 I'm off to down a cup of Mother's Milk Tea, then coffee, then water. Basically every beverage except wine (until 5 PM at least!). 🙂
Happy Tuesday friends and as always, thanks for reading this little space on the internet. It means so much. Also, keep reading below for a chance to enter a fabulous giveaway with some equally as fabulous ladies!!
XX
| Hearts of Gold Blog | Dressed to Kill (DTK Austin) | Two Peas in a Prada |
| The Sugared Lemon | Pish to Posh | Coffee Beans and Bobby Pins | Fashion And Frills |
| Jasmine Elias | Posh in Progress | From the Family With Love | Styled Blonde | So Heather |
| Outfits & Outings | Busbee Style | Kayleigh's Kloset | Lou What Wear | Bay Area Fashionista |
| Hey There, Chelsie | The Chambray Bunny | 30A Mama | The Style Lynn Life | Zoë With Love |
| The Polished Posy | Pretty Little Shoppers | The Sensible Shopaholic | Eat Pray Wear Love |
| A Gallon of Glitter | To Be Bright | Wishes & Reality | Style on Edge |
This giveaway is brought to you by the talented bloggers you see above! Enter by performing the actions below in the Rafflecopter for a chance to win a $500 Nordstrom Gift Card. This is definitely one giveaway you won't want to miss!
Make sure to do the actions in the Rafflecopter before marking they are done! Marking done doesn't automatically perform the action.
(We do verify entries!)
Giveaway runs from Jan 30, 2018 to Feb 13, 2018 (concludes at 12:00 AM on the last day). Open to the US, UK and CAN. By entering you are agreeing that you are performing the actions in the Rafflecopter that you have marked as done and you understand you may be subscribed to hosts' email lists. By entering you are agreeing that you agree to these newsletter subscriptions and all other terms & conditions of the giveaway. More giveaway details can be read in the terms & conditions in the Rafflecopter. Winner will be announced within 10 days of the conclusion of the giveaway and entries will be verified by the hosts. Thanks for participating, I can't wait for you to go check out these wonderful bloggers!