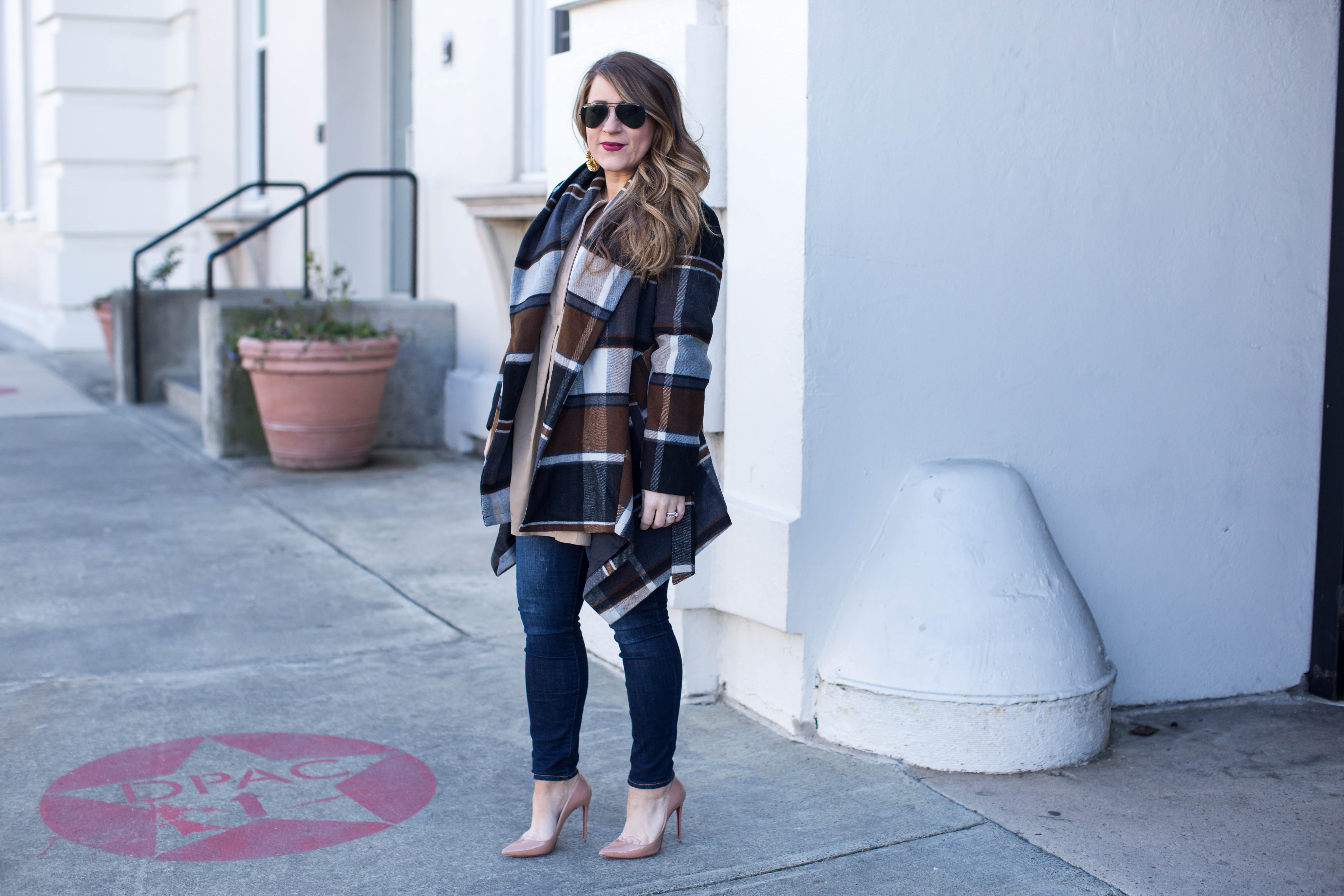 PLAID COAT OUTFIT DETAILS:
Versatile Plaid Coat and here (love this color too) / Shoes / Tunic (similar) / Bag / Earrings
Somewhere along in my pregnancy Aaron and I were heading out to dinner and I went to grab my Louboutins only to find they wouldn't even go on my fat pregnant feet. I felt defeated by my shoes and extremely pregnant in that moment and when I told Aaron his response was "well, you shouldn't be wearing that high of a heel while pregnant anyway." Didn't he know the Kardashian Family? What he obviously was missing was the point that my very expensive shoes didn't fit and what if they never did again? I had heard that some women's feet go up a half or whole size during and after pregnancy, so of course I was worried I'd be stuck with a closet full of shoes with no feet to wear them. The heels weren't the only things. I had purchased a pair of riding boots from the Nordstrom Anniversary Sale that fit when I bought them, but by the time it got cold enough to wear them wouldn't even zip up. Womp Womp. So, the other day when I took a leap of faith and pulled my beloved nude heels down I had low expectations, BUT they went on! Now, they are definitely tight, but I think with some wear they may stretch, or maybe my foot will continue to shrink (here is hoping). If you've been pregnant, did you feet swell/grow, etc.?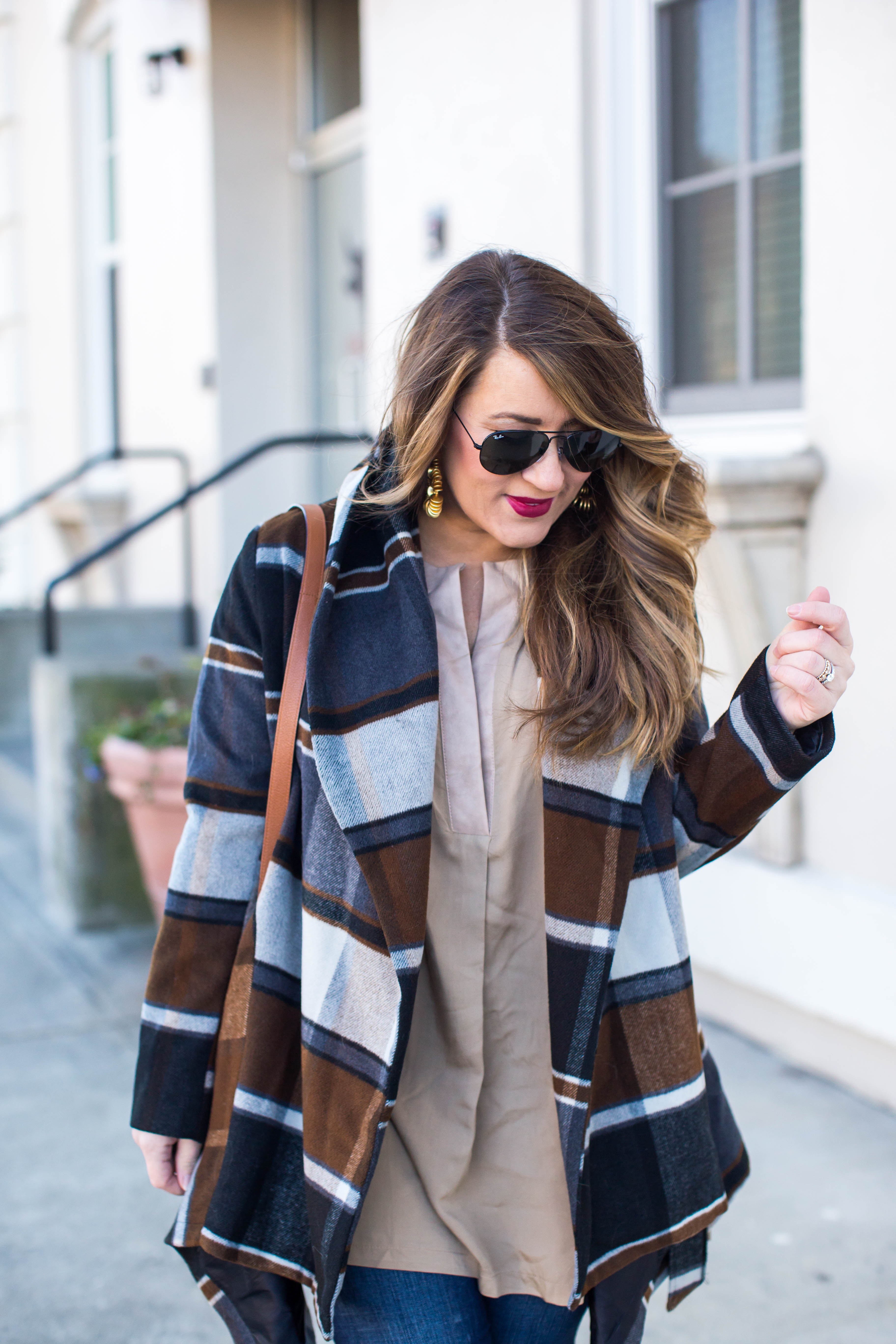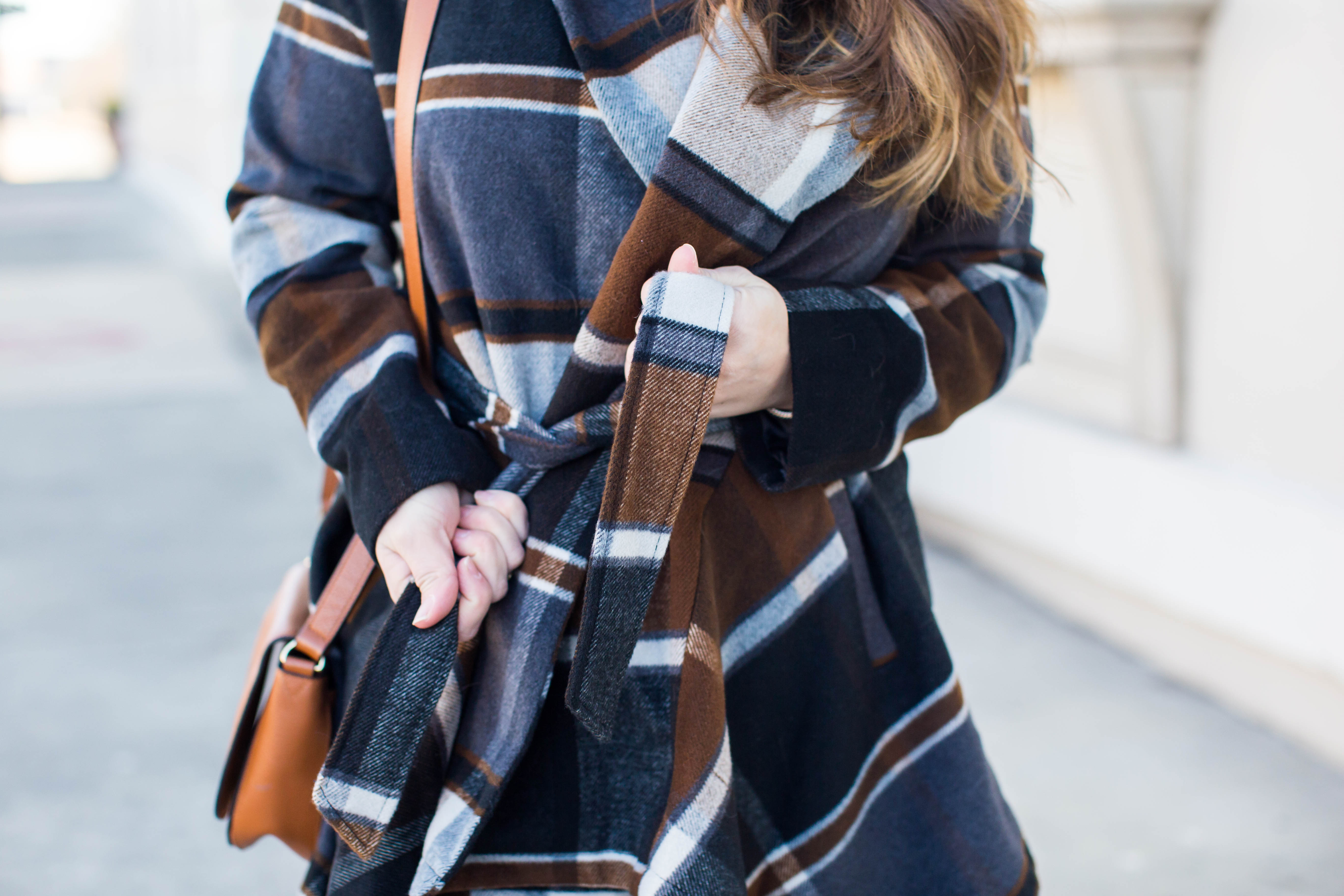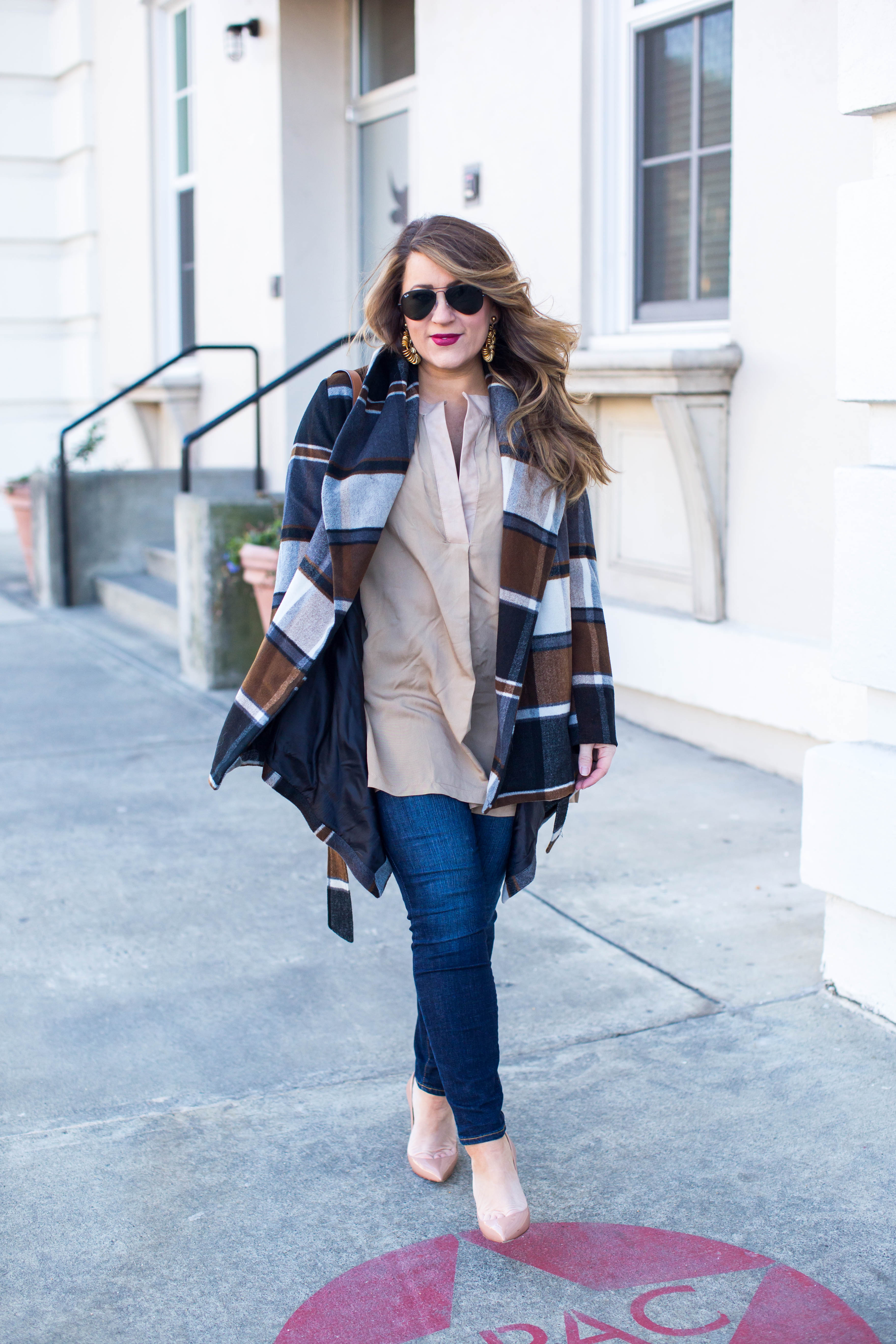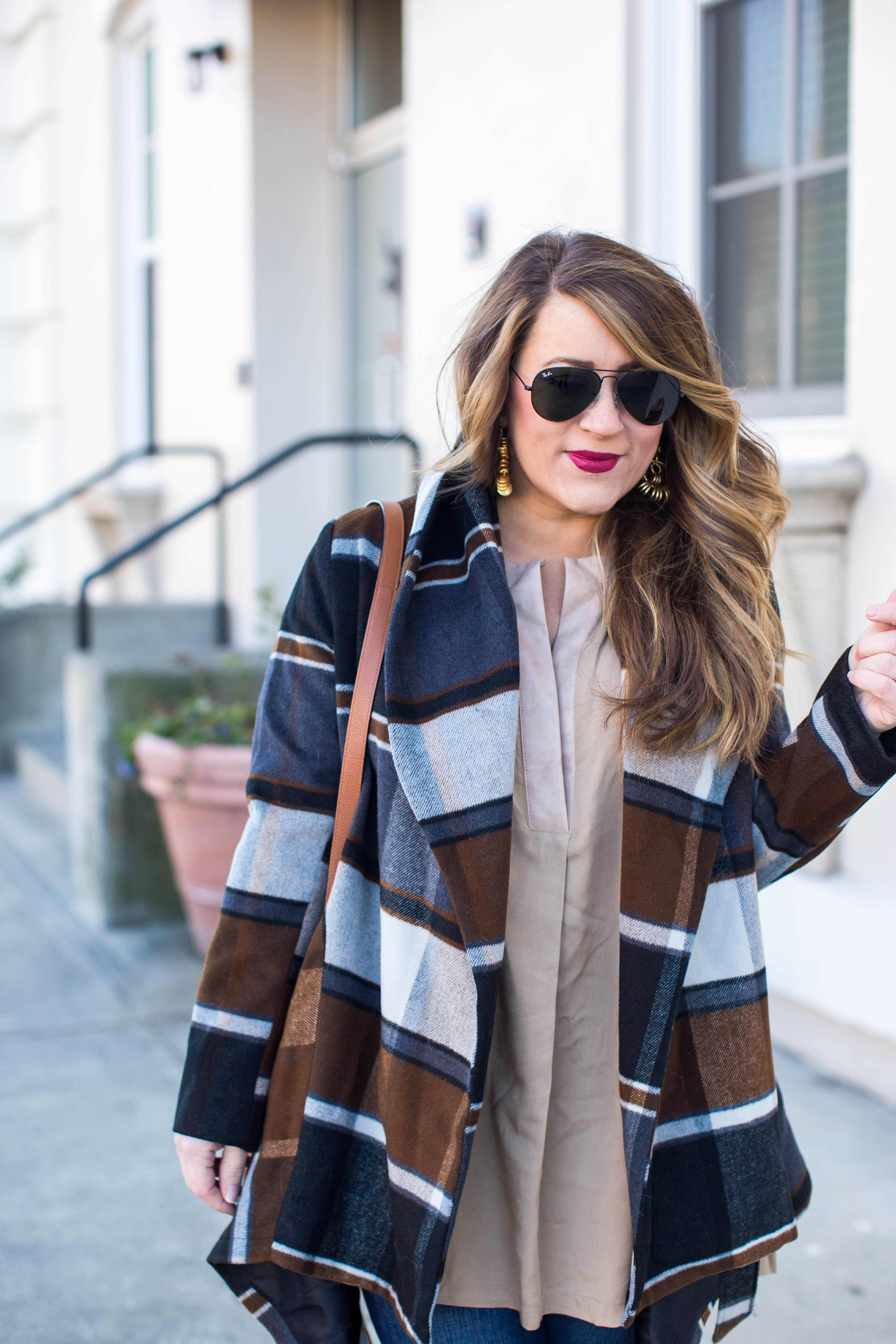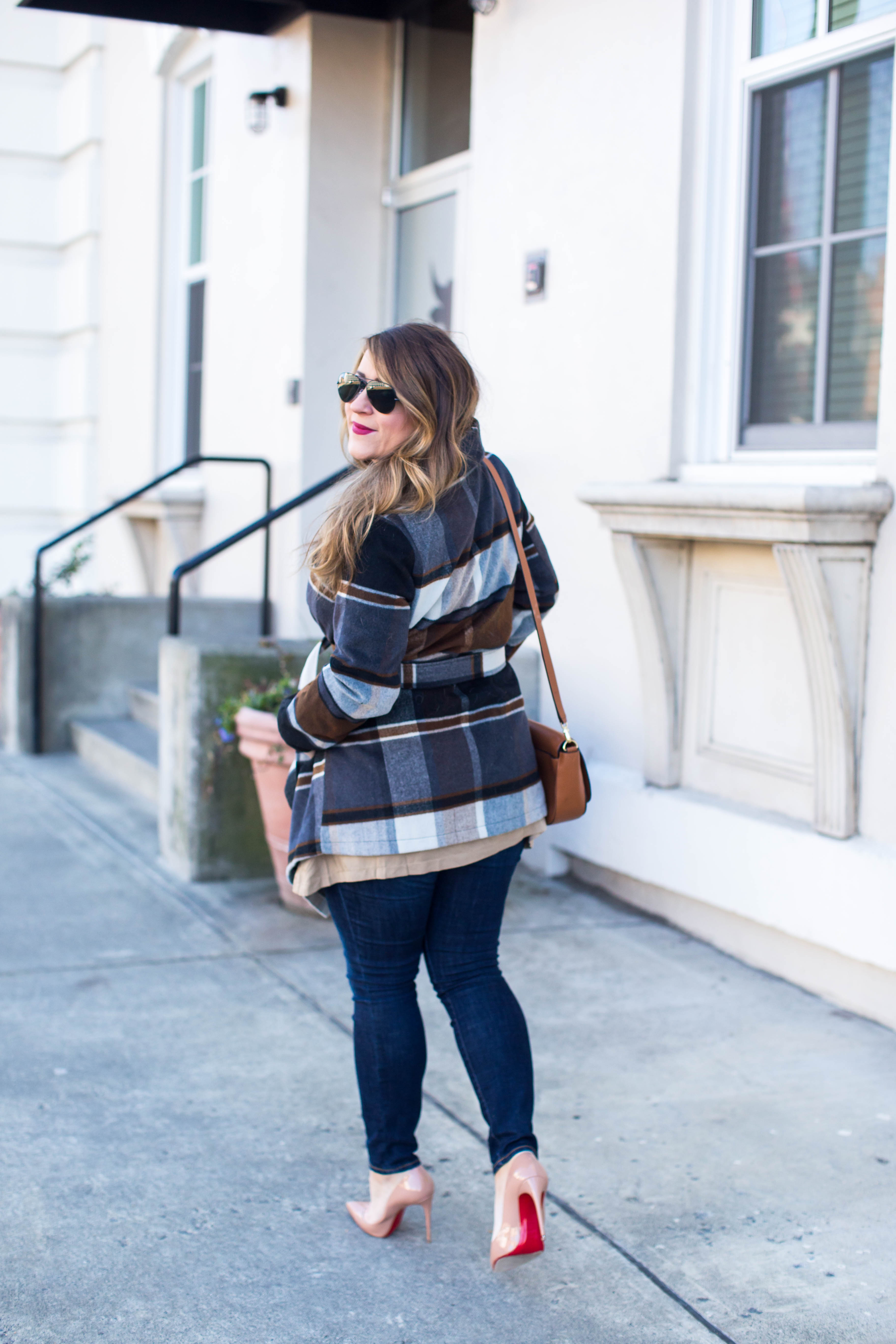 I'm so glad this wool plaid coat is still available. I picked it up last winter and I think it's adorable and it's super warm.  Plus, I love that this plaid coat can be worn as a coat or more of an outfit piece. I'm half debating on picking up the cream colored windowpane while it's on sale, but I need anything coat like I need another pair of impractical mom shoes (aka I don't).
Poppy and I have survived Aaron being gone all week, but boy are we ready for him to be back home. Taking care a newborn alone is ROUGH, taking care of a newborn + 2 dogs and a house is WORSE. Hats off to all the single moms and dads that read this blog. You're my heroes and complete bad asses.
Now, this non bad ass is going to drink a cup of coffee the size of my head. Cheers to husbands coming home and the weekend of course!
XX