Thank you to Summer Infant to sponsoring this post. And thank you to you for supporting the brands that make CB&BP possible. All opinions are my own, we really love the Summer Infant Baby Pixel™ 5.0 Inch Touchscreen Color Video Monitor!
Newborn sleep, wowza, it's a doozy! Since Poppy is six weeks on Thursday, I'm attempting to begin a very loose sleep schedule which includes at least one nap a day in her crib. Even though she's still sleeping in her bedside bassinet during the night, I've read it's important to introduce them to their cribs early on so when the time for nighttime transition comes, there are no problems. Since I typically do work downstairs, leaving her alone in her crib as a new mom is a little daunting, but I'm definitely thankful for a great monitor to ease my mind. We've absolutely been loving the Summer Infant Baby Pixel™ 5.0 Inch Touchscreen Color Video Monitor for a variety of reasons with the main one being its SleepZone™ Virtual Boundary feature. Basically it places baby in a virtual "safe zone" and when baby gets out of that zone, it notifies you. Or, if you have dogs like we do, it also lets you know when something enters their "zone." It's been a lifesaver with G who is constantly checking on baby sister (very cute, but also annoying haha). Definitely peace of mind for a new mom like me. It's also been great for keeping our sanity at night too while she's in the bassinet.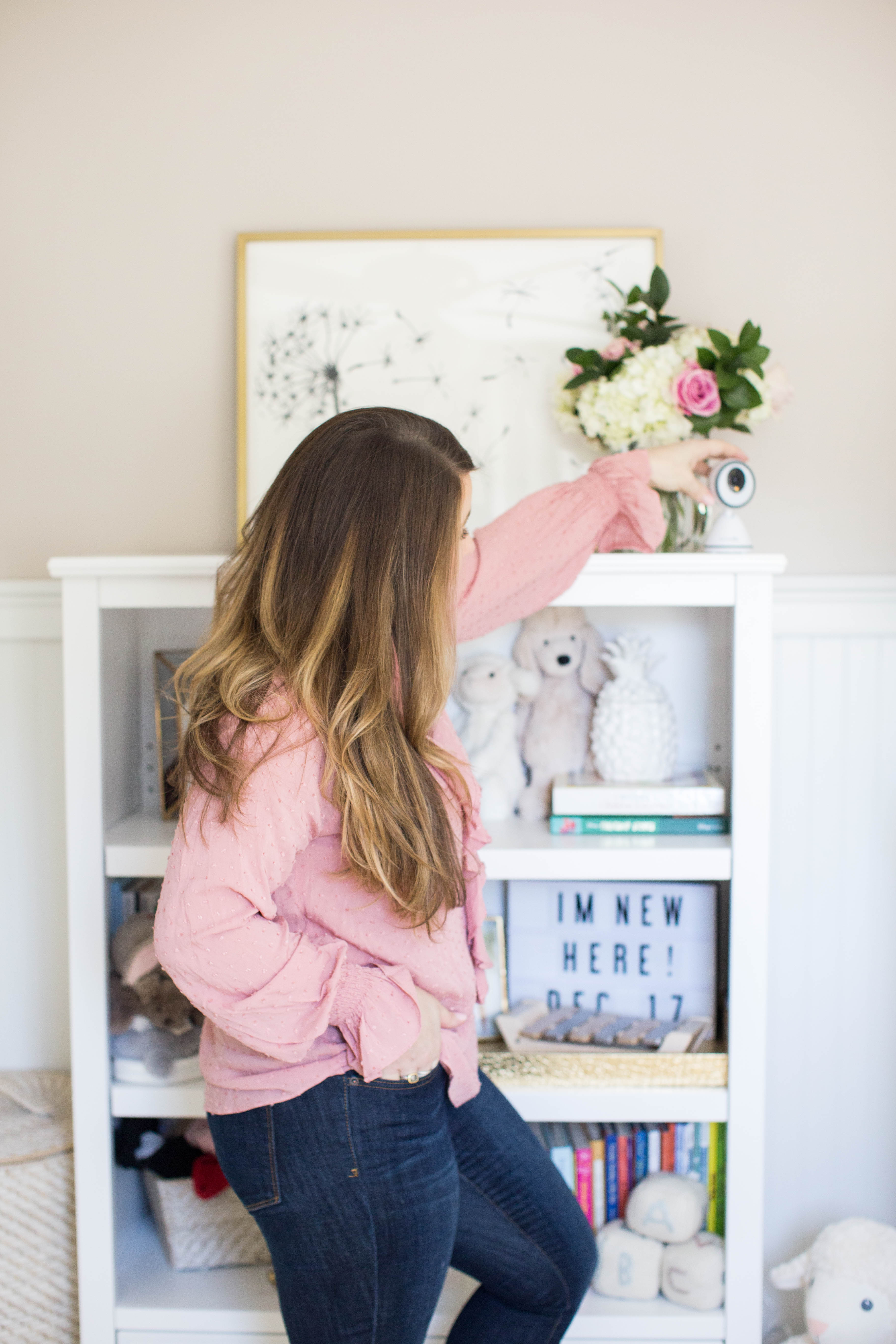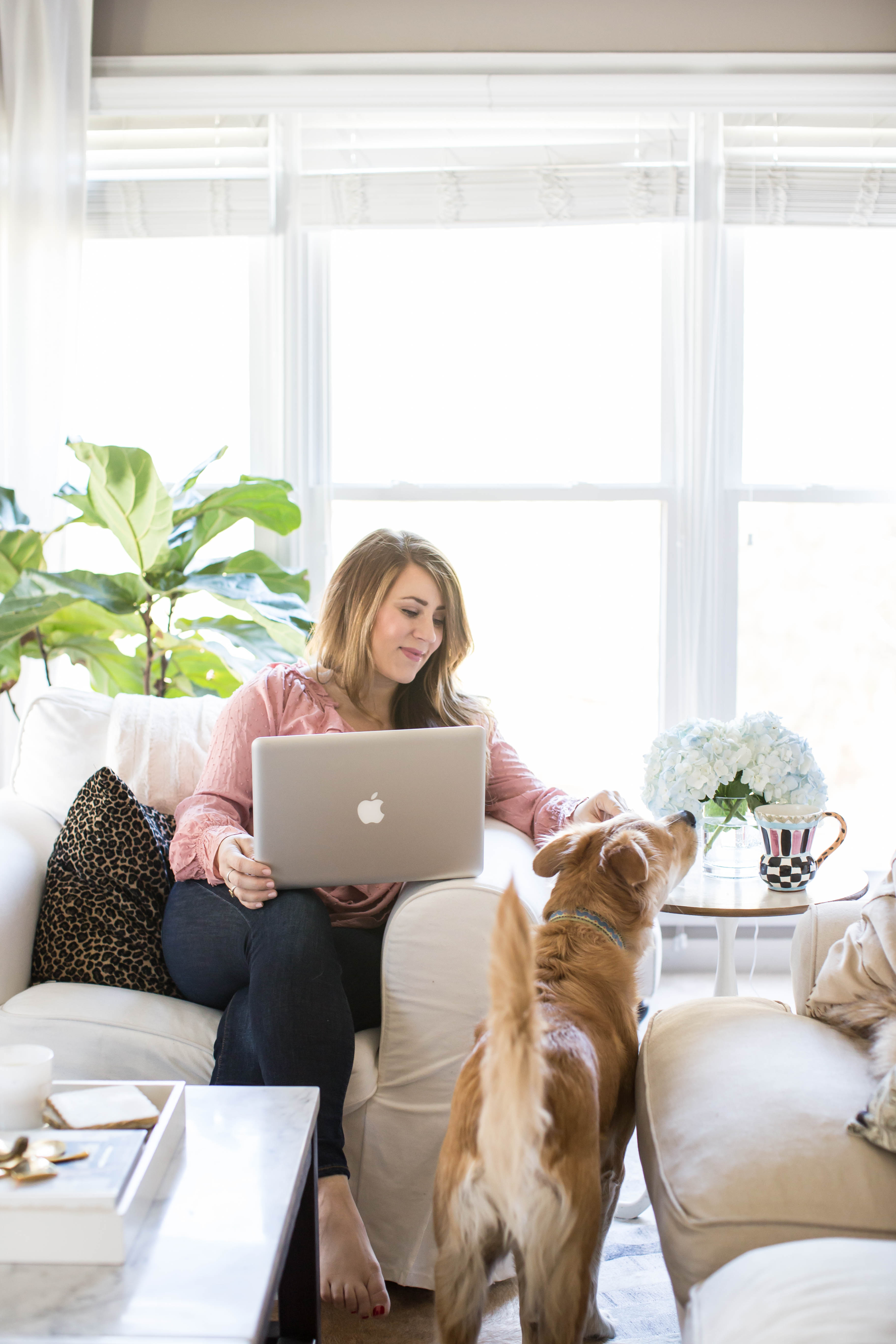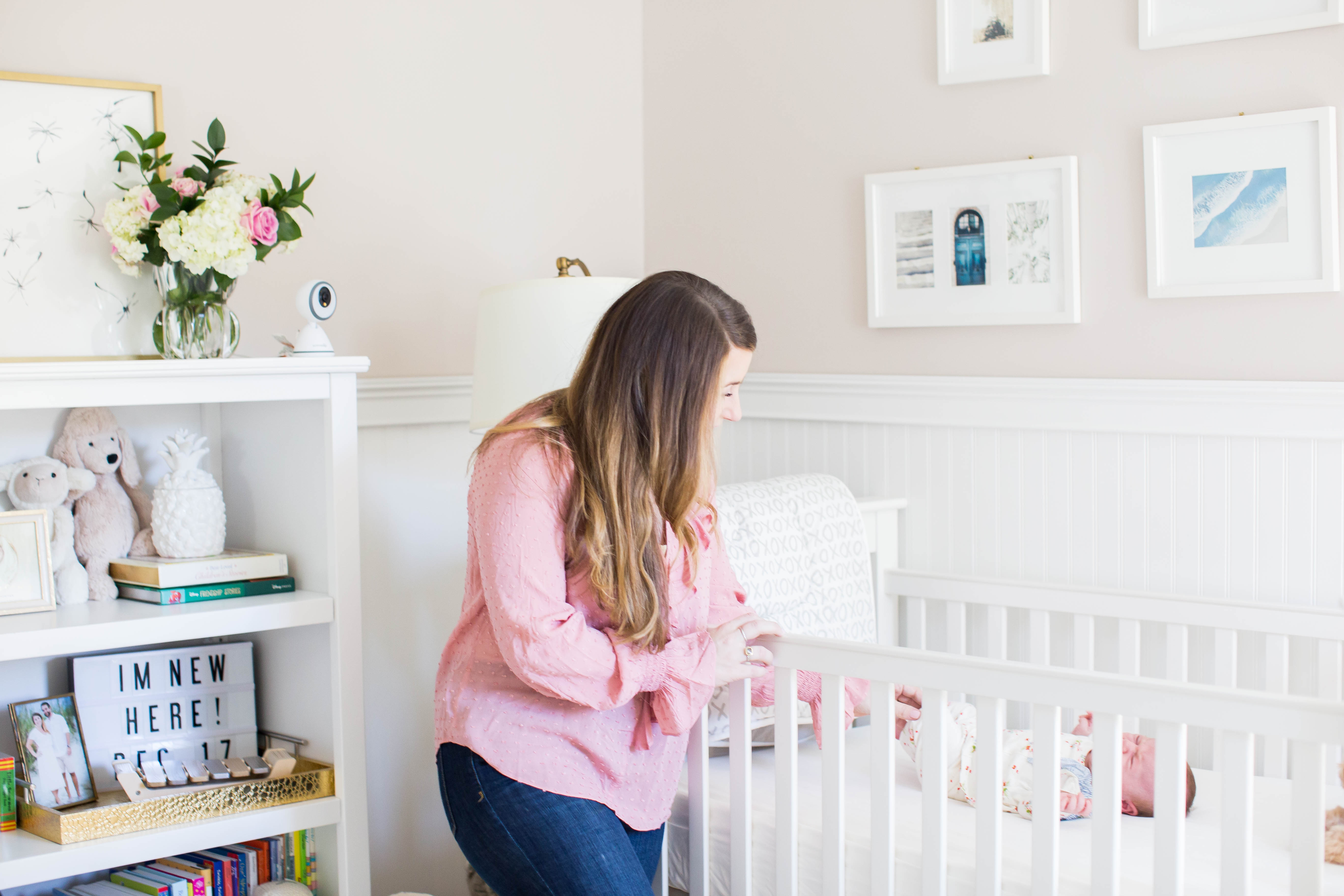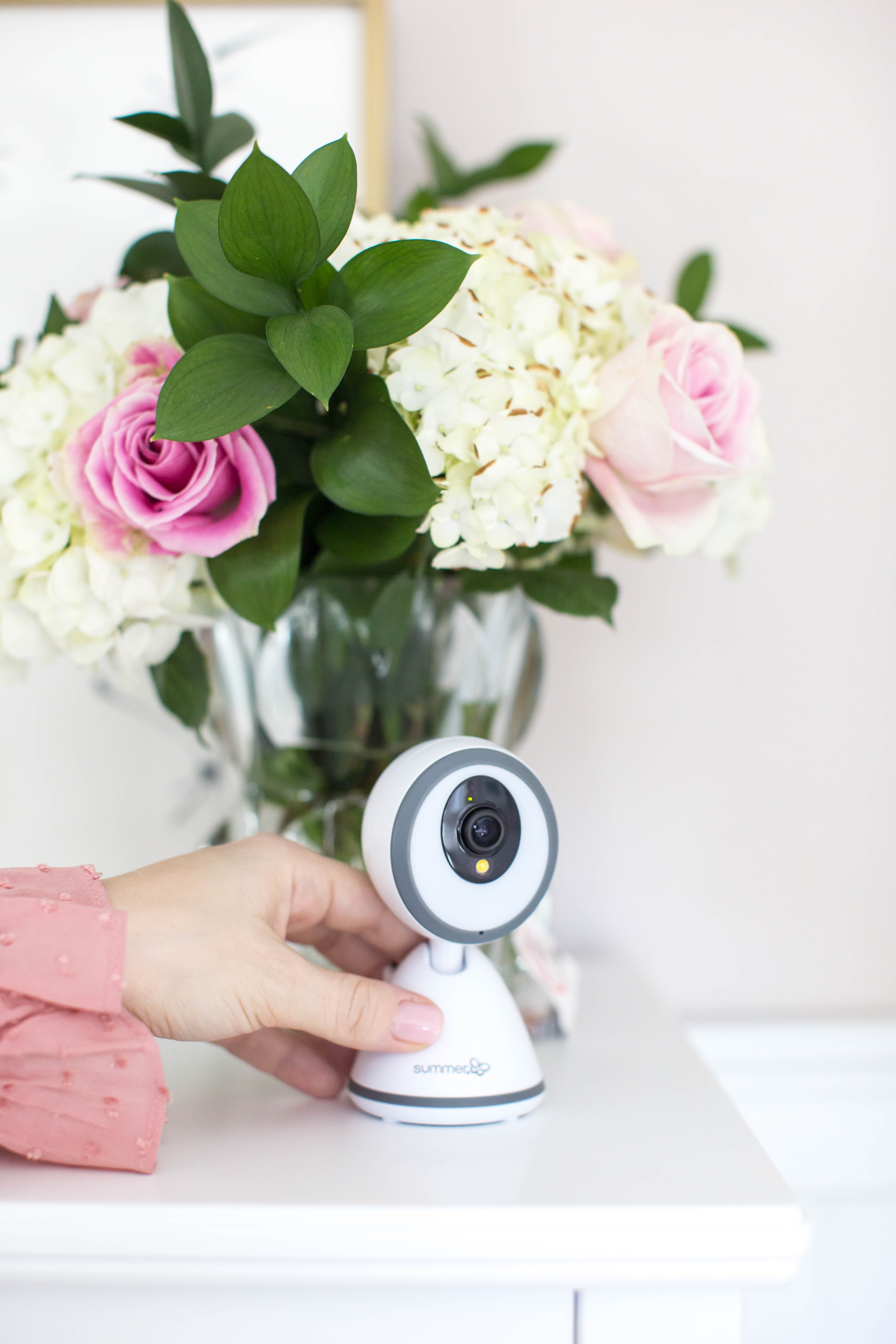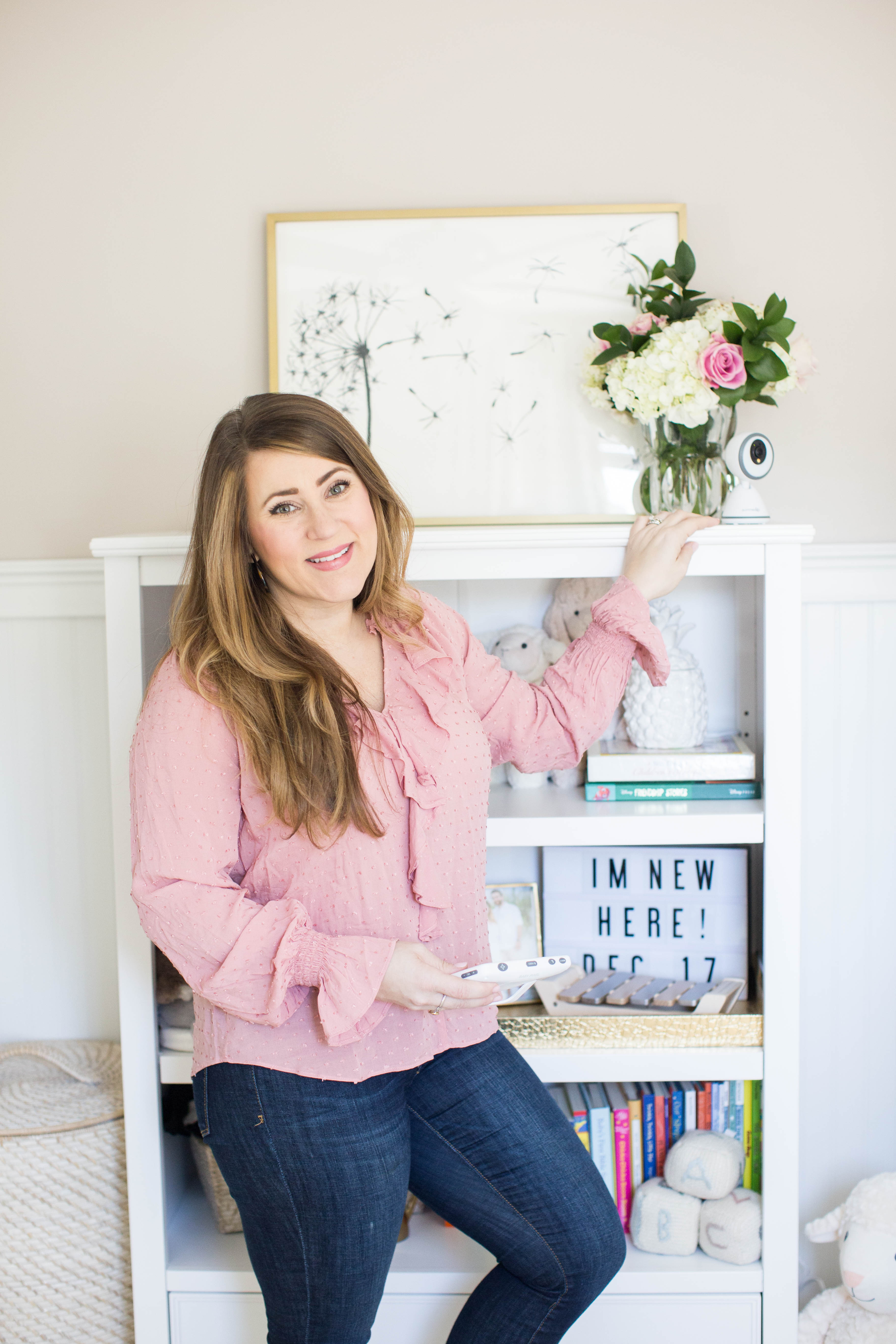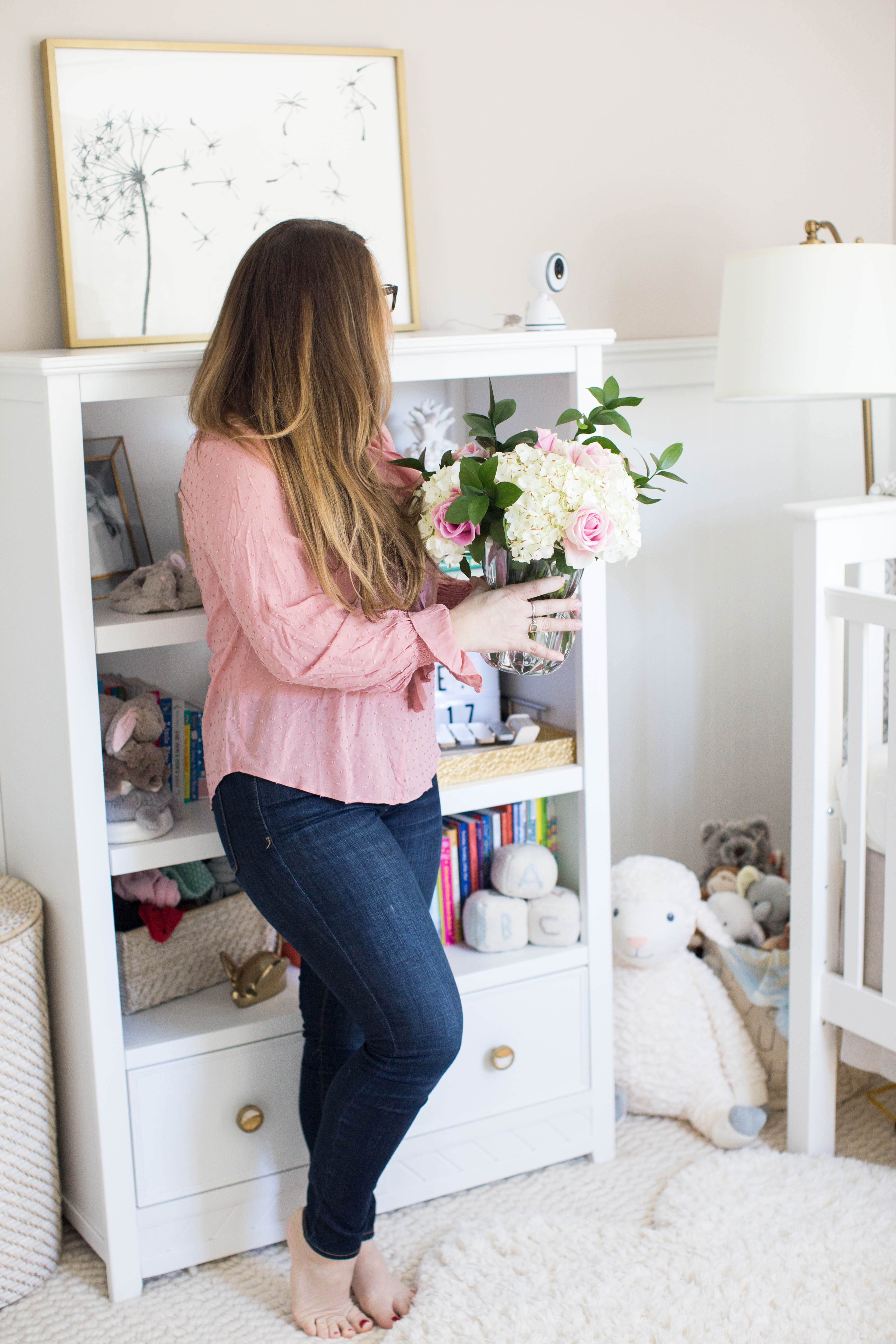 Bookshelf / Similar Top / Crib / Monitor / Rug / Lamp / Art work
Poppy's nursery is on one side of the house and I've had no trouble with perfect sound/picture when I'm downstairs working. I'm sure once summer comes we'll even be able to enjoy the patio knowing it will reach. And, since we haven't been able to leave the house much due to cold/flu season, we've been opting to stay in which mean lots of Netflix binge watching dates while she sleeps upstairs (and we attempt to get her on a schedule). It's almost like we're free again! Just kidding, but seriously, this parenting stuff is hard y'all!
Anyway, if you're expecting or looking for a great monitor, I can't recommend Summer Infant enough. I know when we were picking out items for baby I didn't know which monitor to go with and there weren't a ton of helpful reviews, so I hope this helps! I also think the picture is really crisp, not grainy like so many I've seen!
Have a great day friends, I hope you get to spend it with some people you love! Happy Valentine's, so much closer to the weekend!
XX