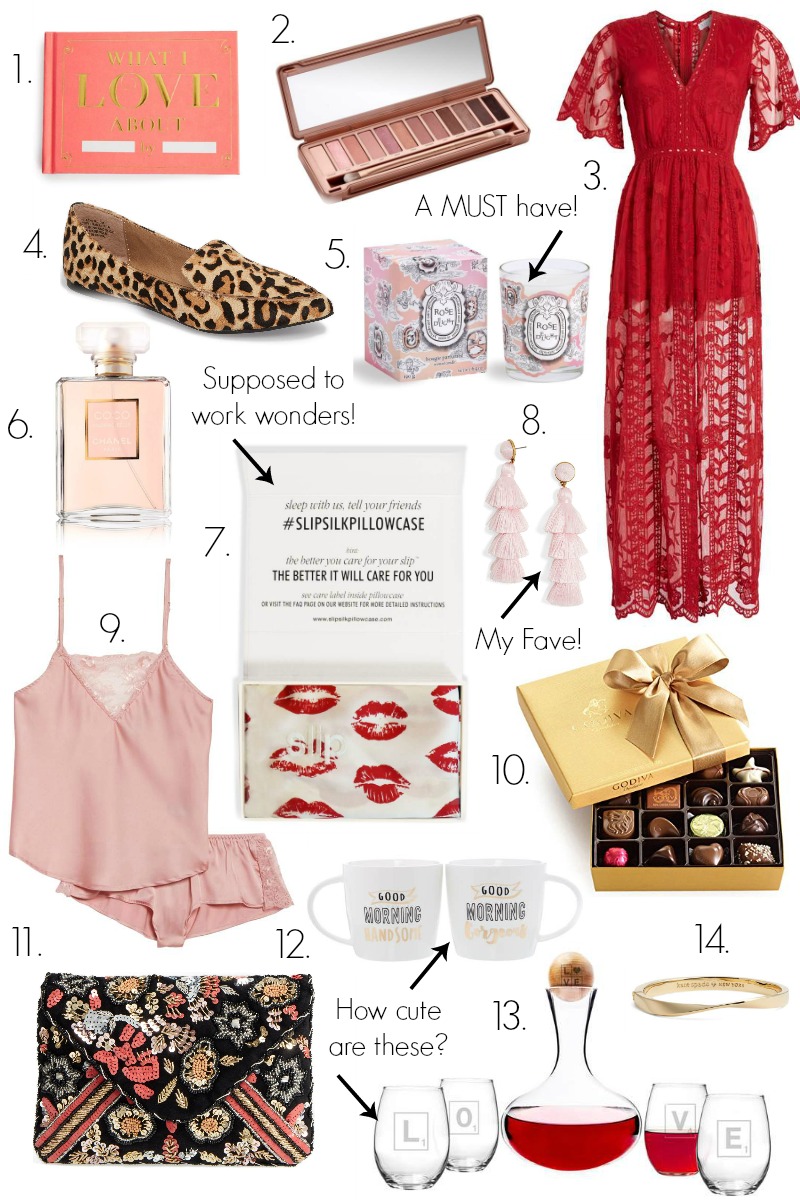 Last week, I shared my Valentine's gift guide for him and I also mentioned how my husband doesn't necessarily believe in the holiday. I think a lot of people feel that way, that it's a made up holiday to make money for the greeting card industry yada, yada, yada. However, even though he thinks that, he knows better than to arrive on VDay empty handed. 🙂 We don't do anything big, but we do usually exchange a small gift (under $100) and go to dinner. If your significant other is the type that surprises you on Valentine's with designer bags or diamonds, YOU GO GLEN COCO (and might I suggest this I'm swooning over?)…BUUT if they don't have that sort of cash and you need ideas that are actually in the budget, I've got you covered with these Valentines Day gift ideas.
VALENTINES GIFT IDEAS FOR HER UNDER $100
I'm always interested in how people "celebrate" Valentines Day. Do you consider it an actual holiday? Go big? Or go home? Any Valentines gift ideas you want to share? Tell me in the comments below!
XX