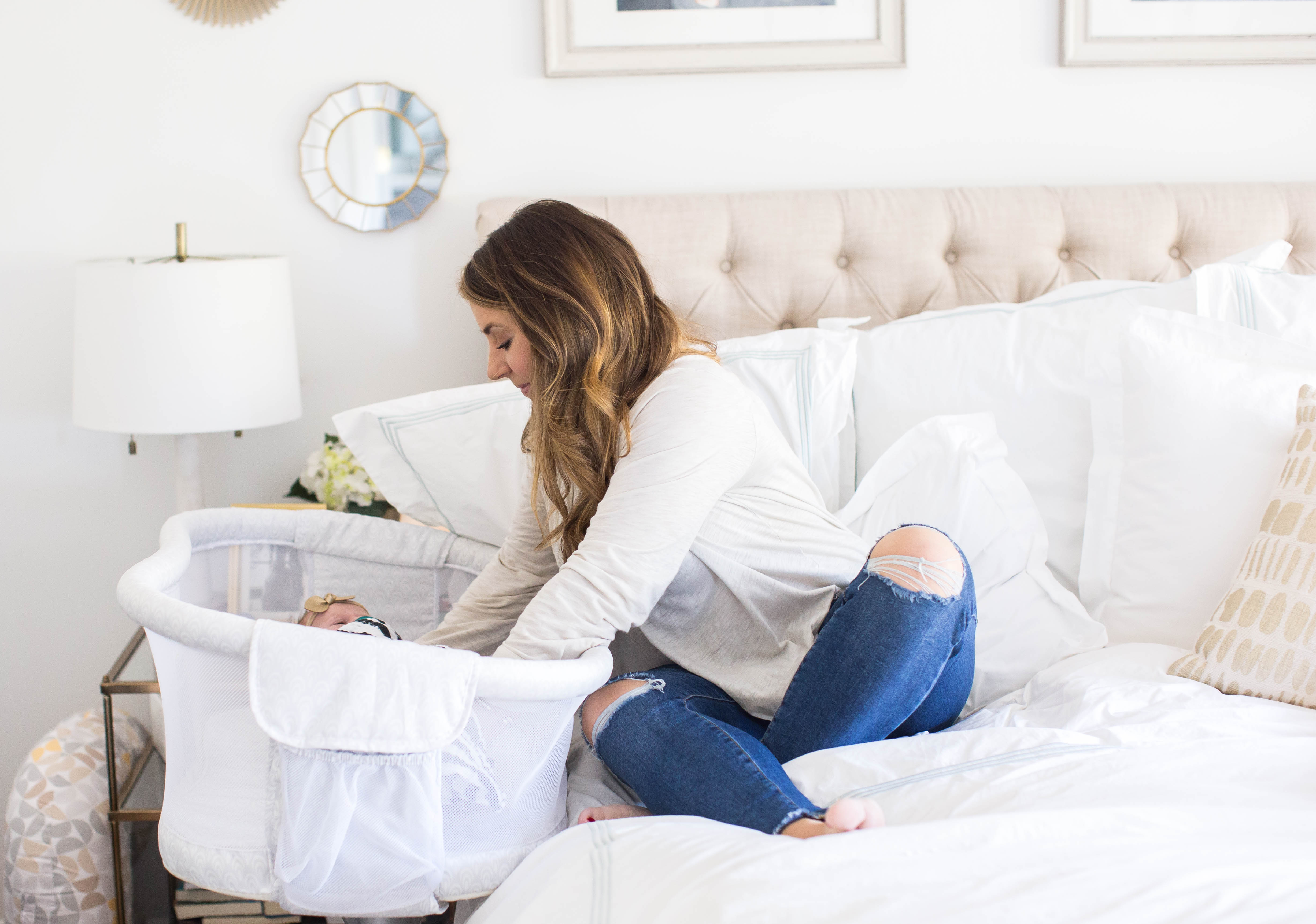 Top / Bassinet / Bassinet Stand / Bed / Bedding / Swaddle (we also LOVE the HALO swaddle!)
I debated for a long time what kind of bassinet to get before the arrival of our baby. I knew we wanted something separate from the bed for safety, but also with ease of use and safety. Versatility was also a huge factor in my decision to make sure it worked in our tight spacing between our bed and treadmill (why we have a treadmill in our bedroom is beyond me!). SO when I connected with HALO and their products had everything I was looking for, it seemed like a perfect fit. It's neutral (you know I love my neutrals), has a portable accessory stand for other areas of the home and has a unique swivel design which allows it to be near mom while sleeping, but without actually having baby in bed for safety.
If you've read Penelope's birth story, you know that I ended up with a C-section which was unplanned and came with challenges. While I didn't know I'd be having major surgery, it made me even more confident with our decision to go with the Bassinest because of the drop down side feature which makes it so much easier for middle of the night feedings and just getting her in and out of the sleeper in general. Penelope will be seven weeks this Thursday and we plan to keep her in our bedroom at least a few more weeks and then transport the Bassinet downstairs into the living room with it's stand as the "changing/napping" station (right now we're using our pack'n play but it takes up so much room!).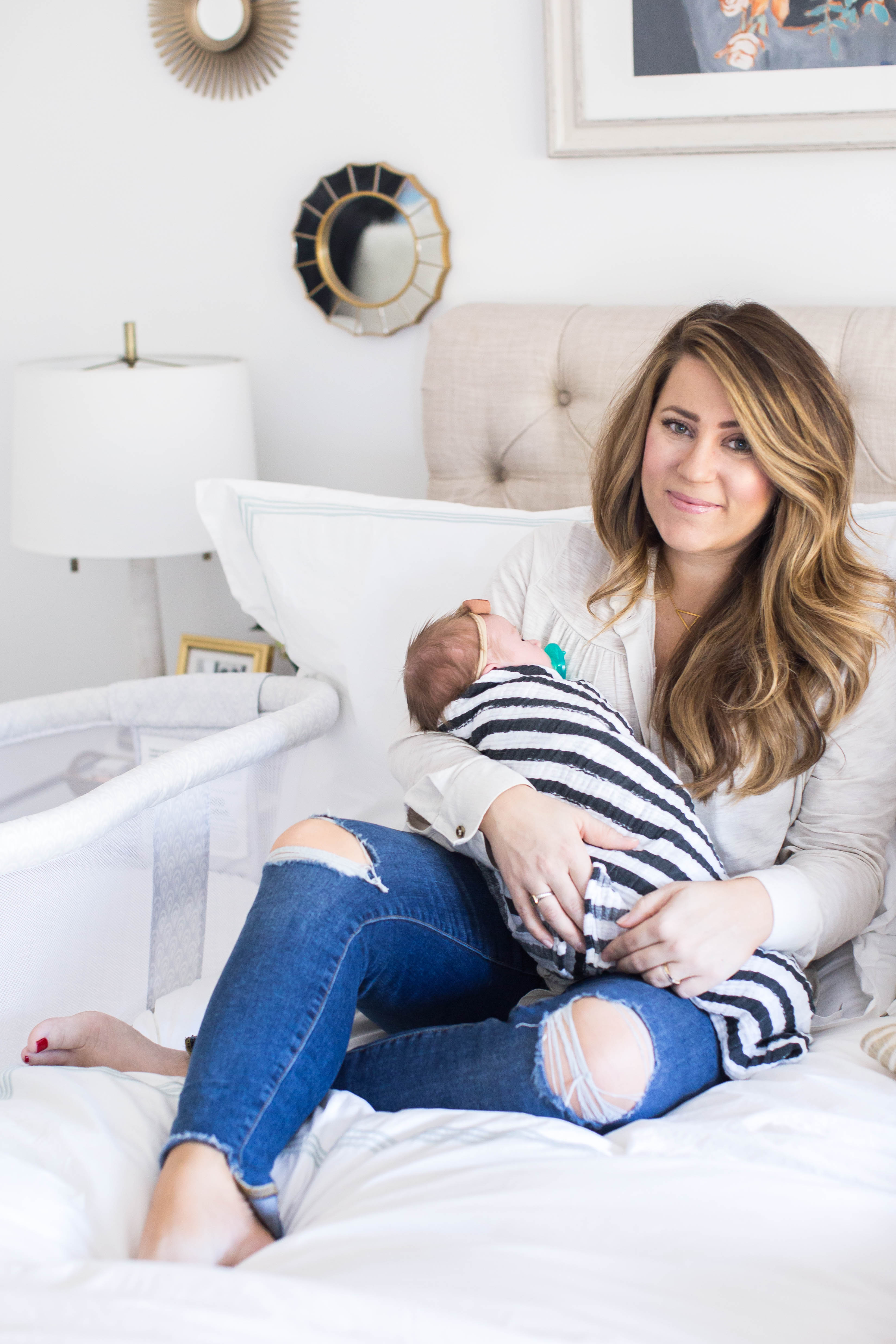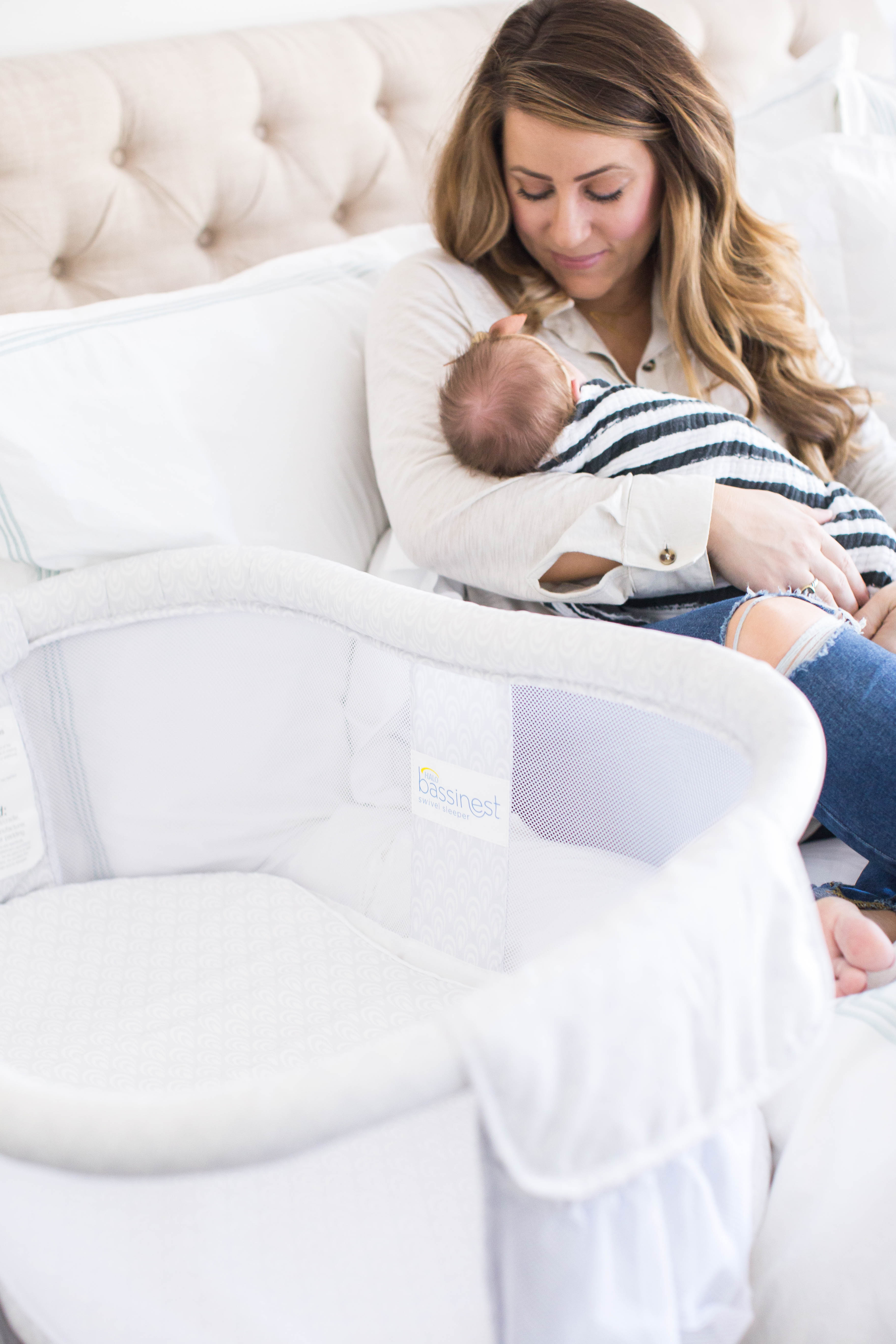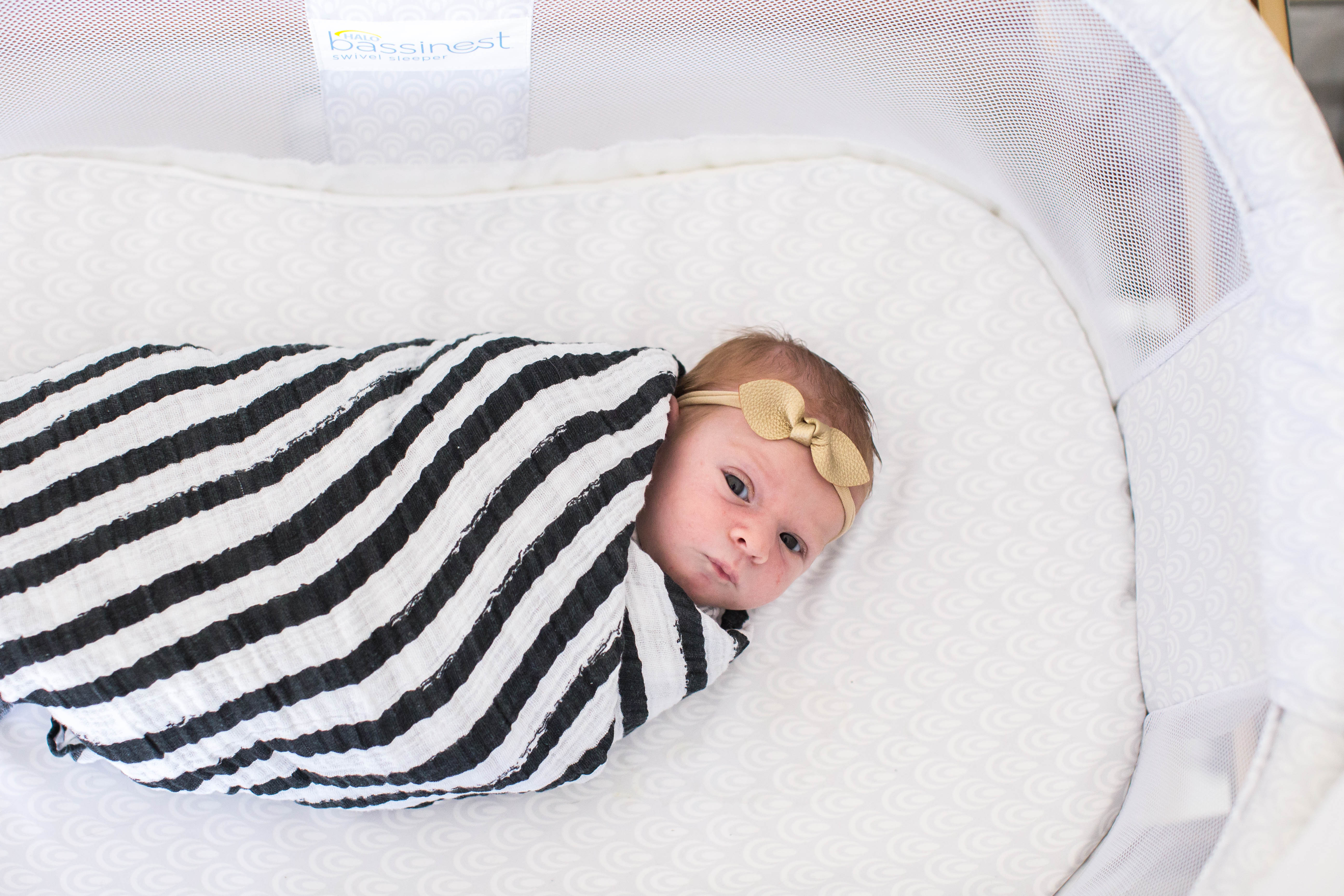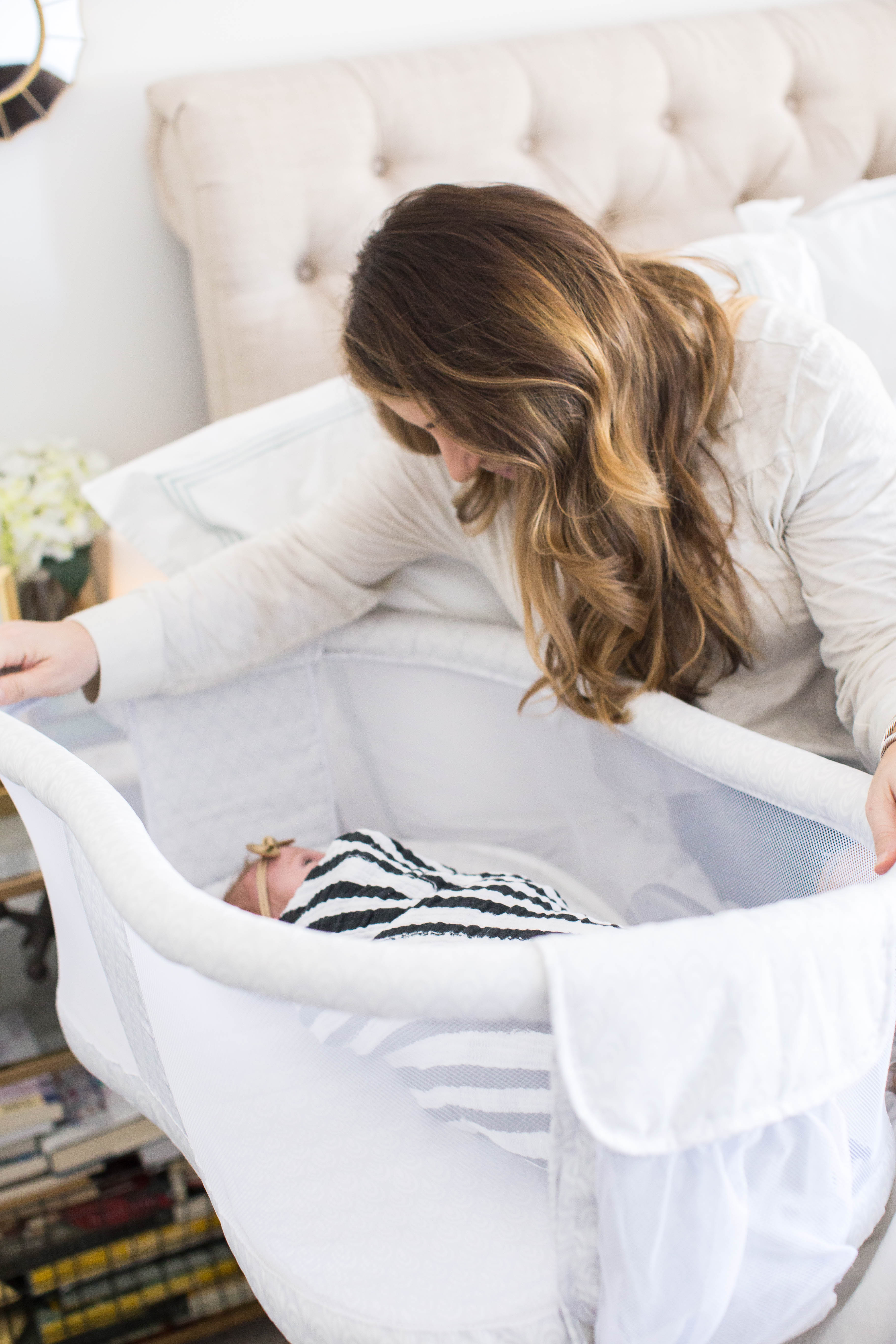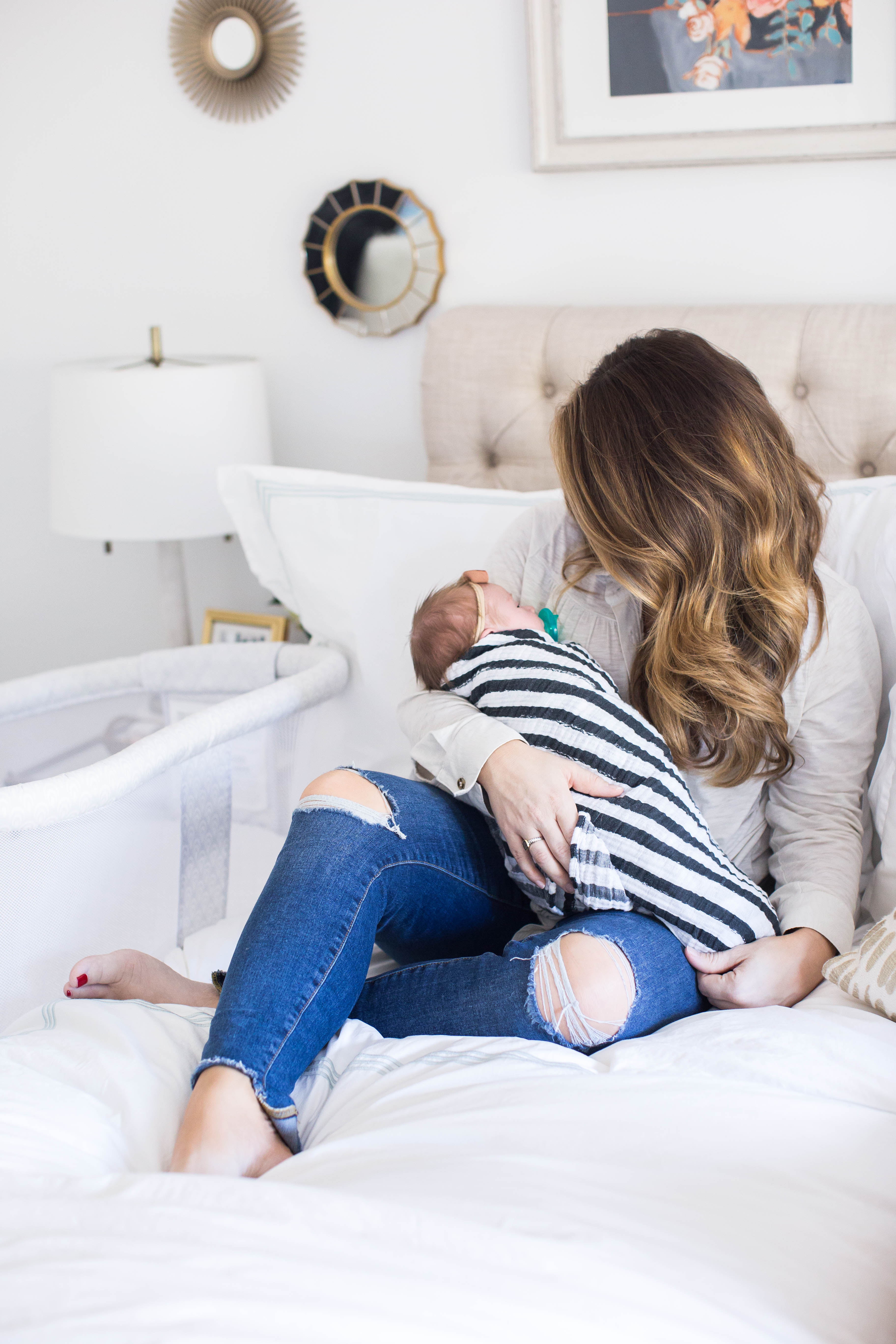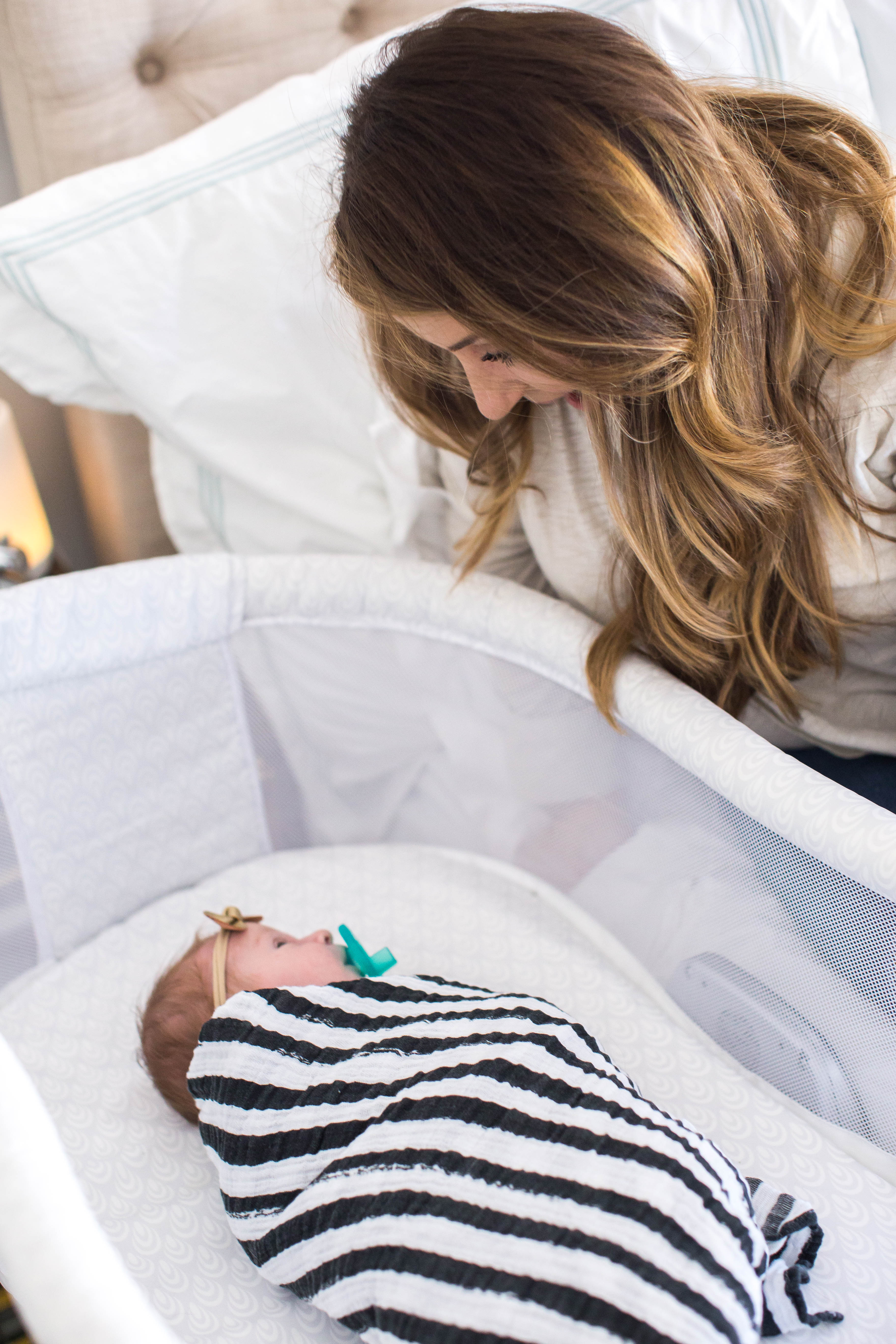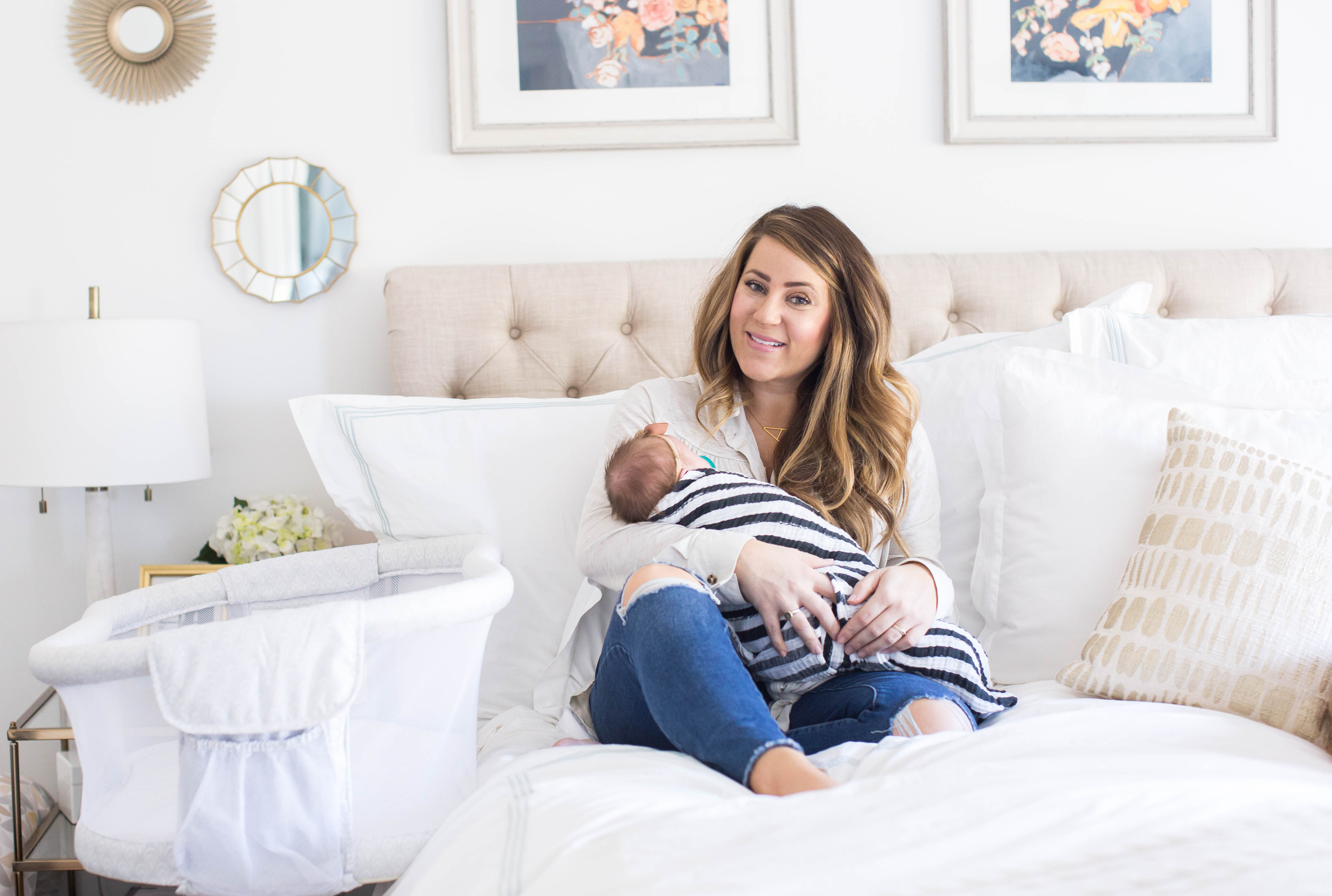 If you're in the market for a baby bassinet, I can't recommend the HALO enough. Sure, the Moses baskets people use are adorable enough, but the functionality of this piece is spot on. Plus, I just swivel her back and forth where ever needed when I'm climbing in bed, making the bed, etc.
Let me know if you have any questions about the HALO or my thoughts, I'd be happy to answer if you're debating on it!
XX